Tired of all the guesswork that comes with planning the weekly menu and just want to go straight to cooking the best gluten-free keto dinner recipes for you and the family? Well, I've got just the thing for you! (Actually, I have 20!!) Here are 20 of my absolute favorite keto recipes that are not just gluten-free, but are also nut-free and low carb.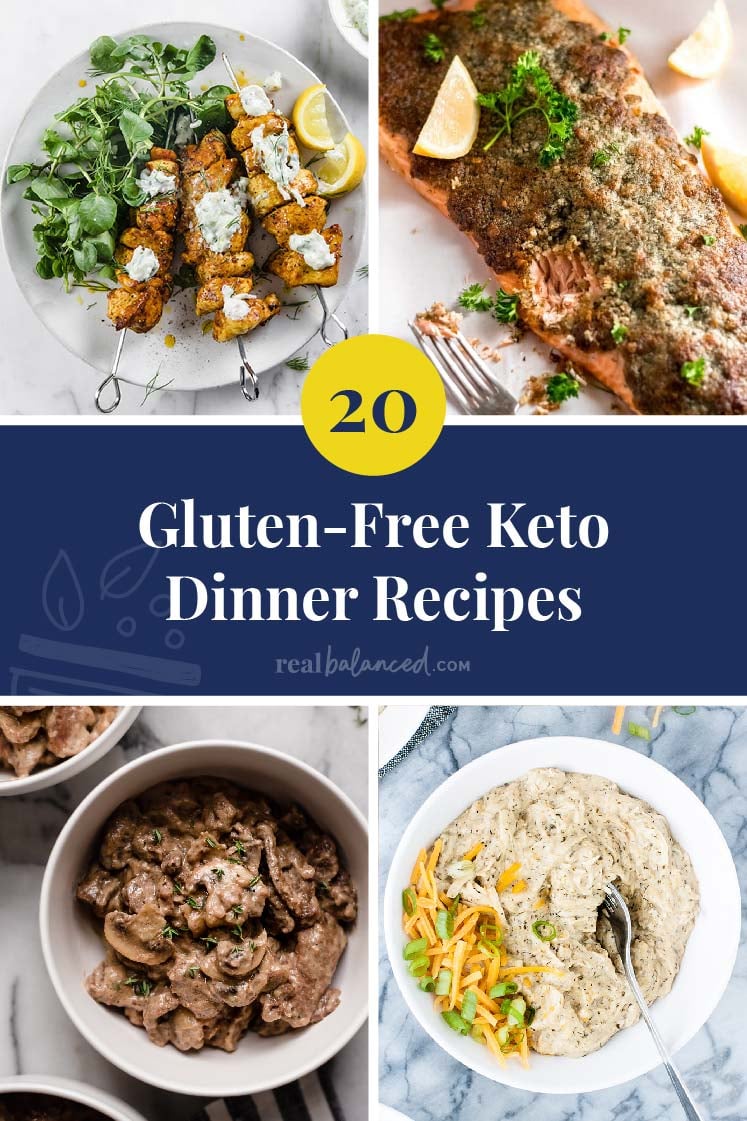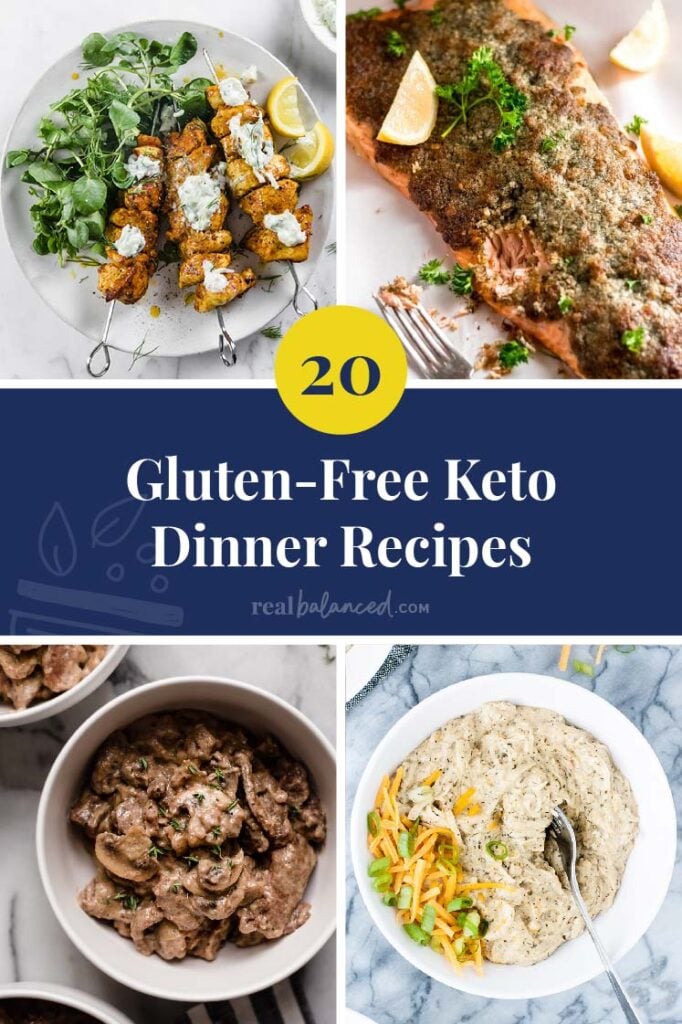 What is Gluten and What Does Gluten-Free Mean?
By definition, a gluten-free diet is one that does not include protein from gluten. Gluten is naturally found in grains like barley, rye, wheat, etc. This diet, used to manage gluten intolerance symptoms, is especially popular among folks who suffer from celiac disease and other health problems associated with gluten.
Following a gluten free diet will change how you incorporate fiber, vitamins, and other nutrients in your meal, so you'll need to be wise when choosing substitutes that provide the nutrients necessary for a healthy diet.
Now, there have been other people who tend to avoid gluten in general because of claimed health benefits like: health improvement, weight loss, and an increase in energy levels. This sounds absolutely amazing, but there's very little clinical research done to support these claims for people without gluten intolerance, so you'll like need to consult your doctor or dietitian before making any major dietary changes.
Tips for Eating a Gluten-Free Keto Diet
If you're already on keto and want to incorporate the gluten-free diet into your lifestyle, then follow these easy gluten free diet tips to boost your health:
Always read the food label when you shop (e.g. Ingredients + Nutrition Facts).
Find foods that are naturally gluten-free, get acquainted with your favorite store's gluten-free products aisle.
Fill your kitchen pantry with gluten-free substitutes and use them when preparing your meals.
Gluten-Free Dinner Ideas That Are Also Keto-Friendly!
The ketogenic diet avoids all grains and is naturally low in gluten, so matching the gluten-free lifestyle with tried and true keto recipes might actually be an easier diet transition!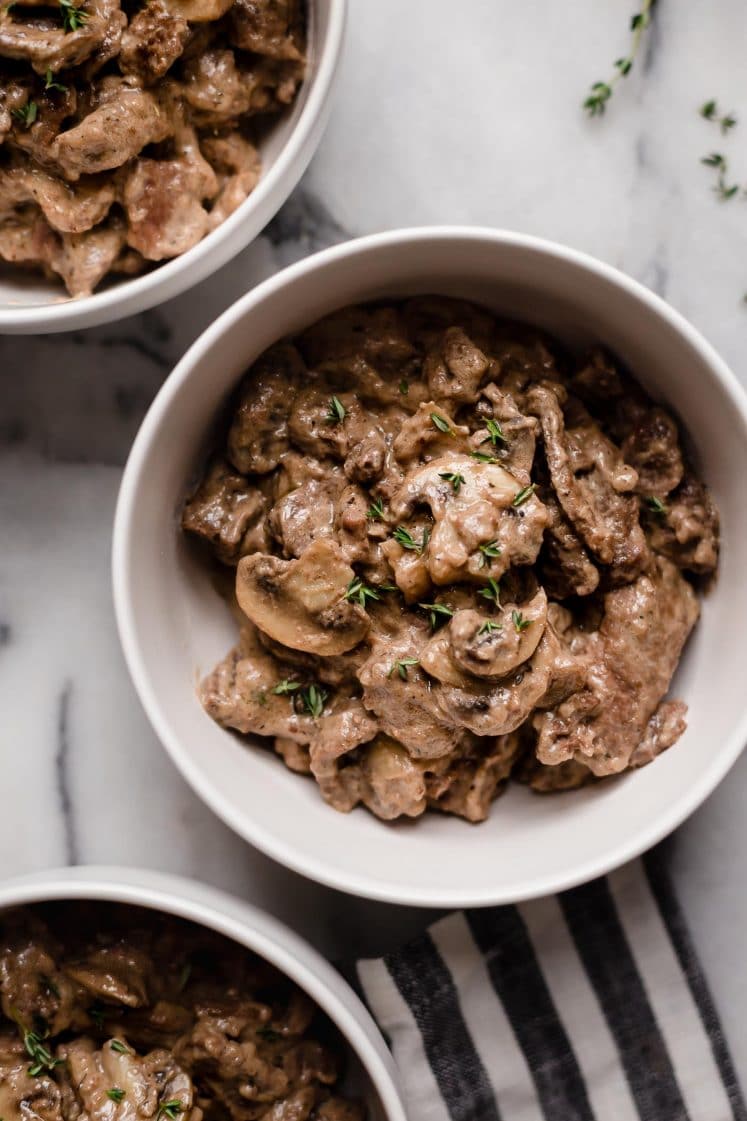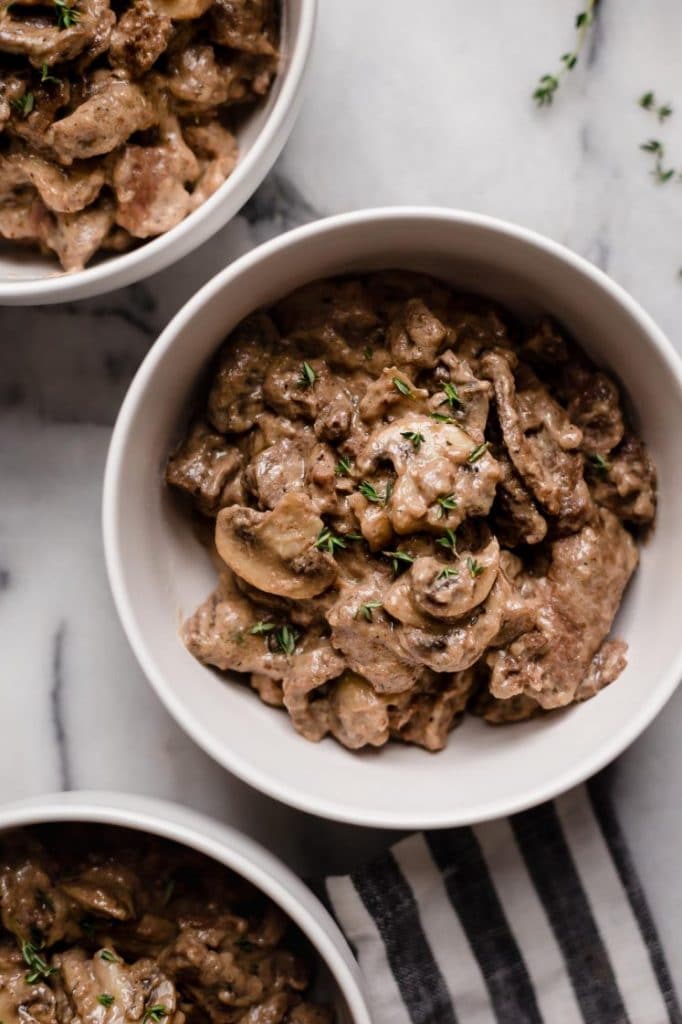 With cozy fall weather dawning upon us, we'll need a keto gluten-free recipe that will match the seasonal vibe! And this dish right here is all about the yummy comfort without going overboard on the carbs. Woot woot!
Ladies and gentlemen, may I present to you, my rich and creamy keto beef stroganoff recipe!!
This is a one-pan wonder that will get you 10 generous servings — perfect for big appetites and/or hosting a friendly dinner get-together.
---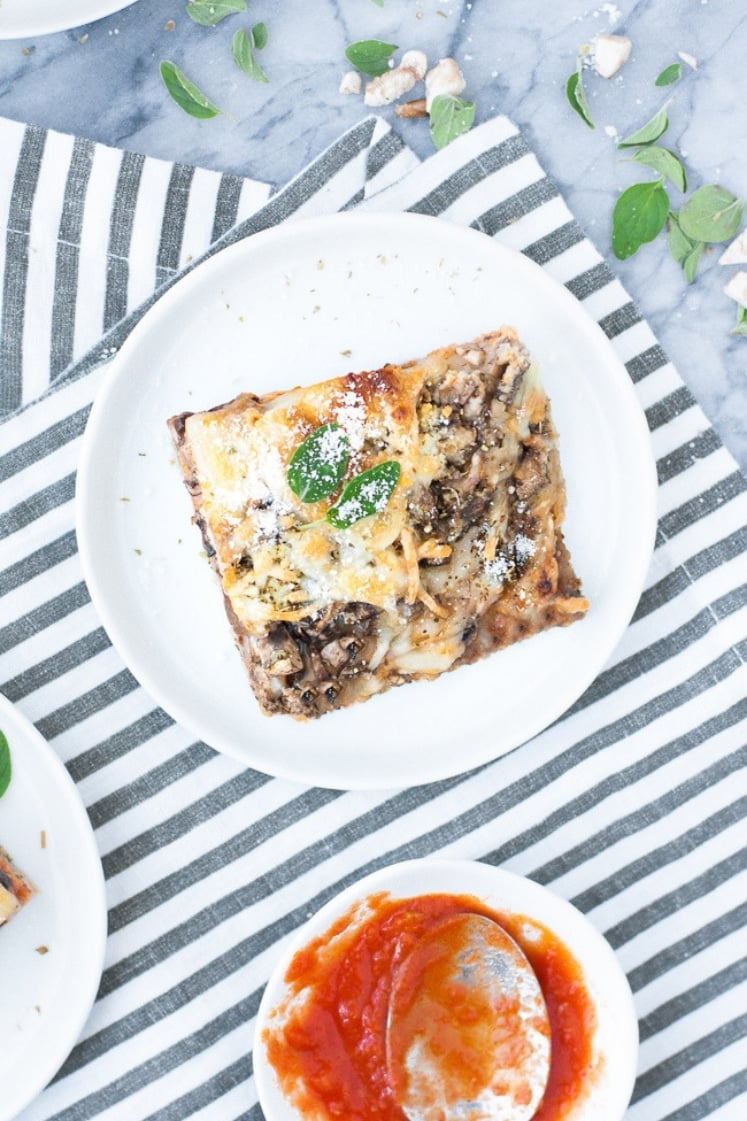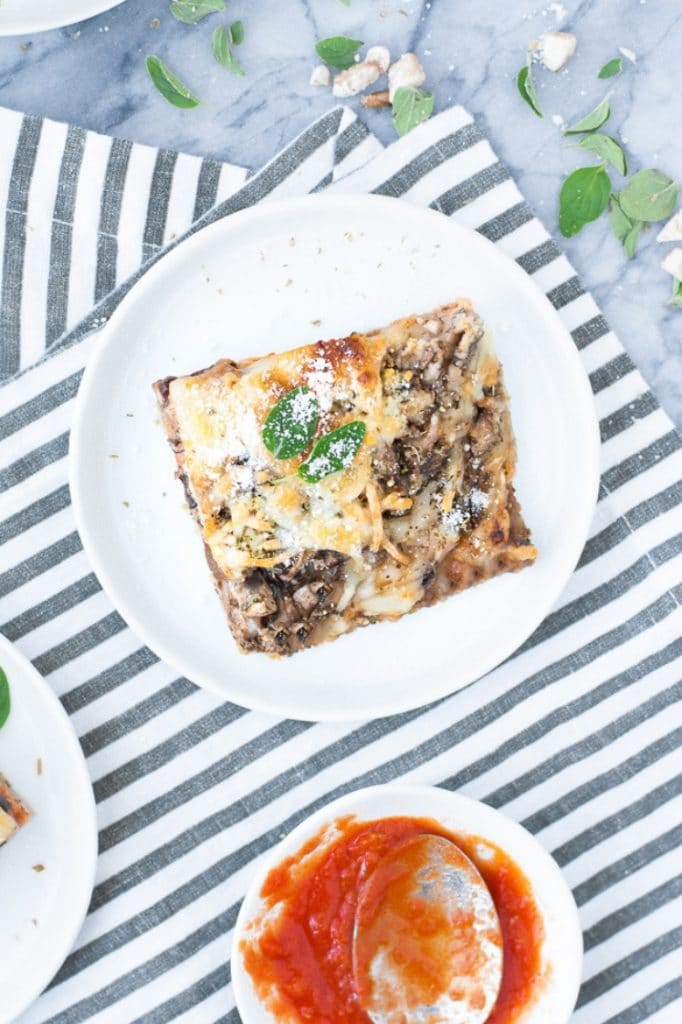 No recipe arsenal is complete without pizza or, in this case, MEATZA!
Not only is my keto meatza recipe gluten-free, but it's also compliant with 8 other diets. That's because, unlike the classic Italian pizza, this dish uses ground pork to act as the 'dough.'
What does it taste like? Imagine a pizza where you get a bite of your favorite toppings in one bite, only this time you get to enjoy it while staying in ketosis!
---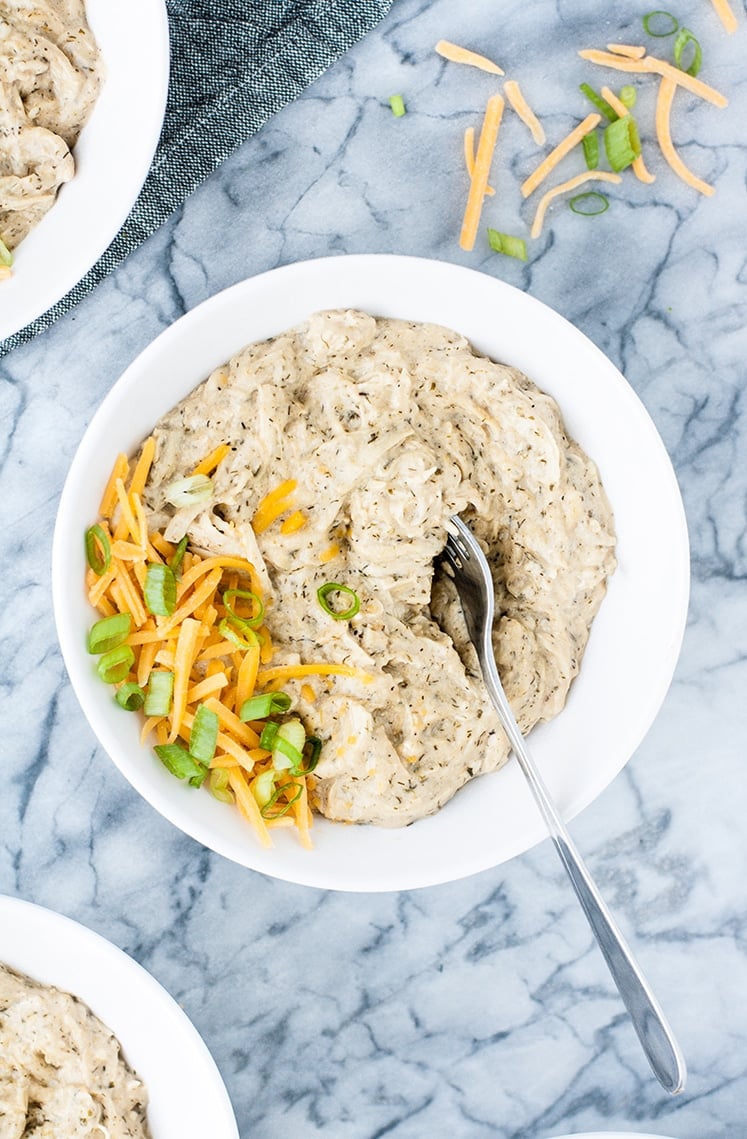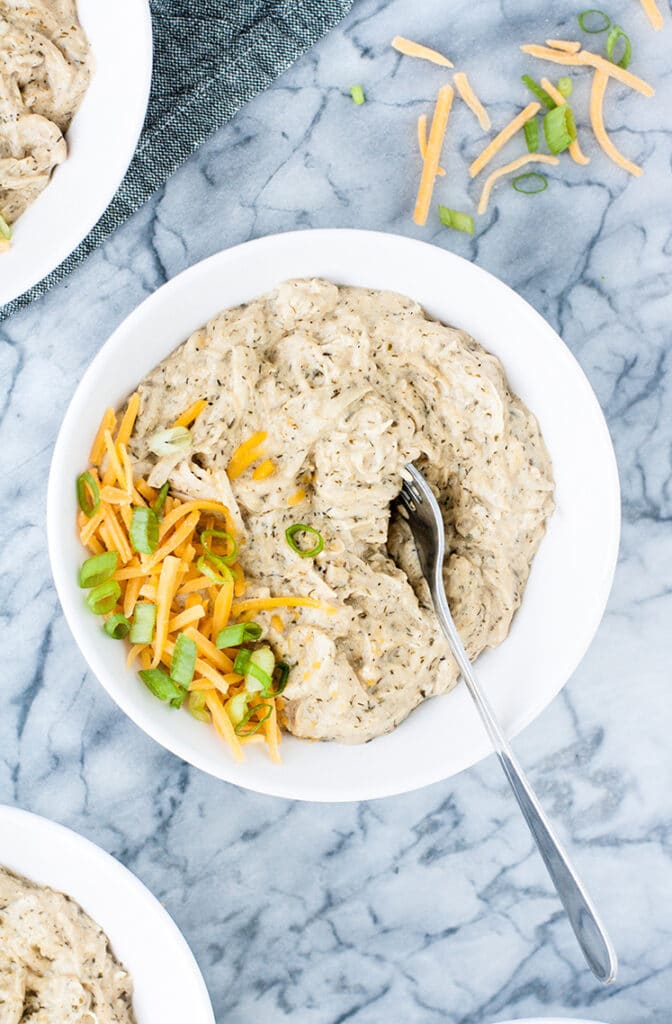 You'll love this gluten-free keto recipe because it's sooooooo simple to prepare and saves your precious time since it's also freezer-friendly!
If you haven't tried batch cooking yet, you're going to want to give this creamy ranch chicken recipe a go. It's super convenient because you can toss all the prepped ingredients in a bag, freeze it, and then add them in your Instant pot or slow cooker to simmer when you're ready to eat.
This kid-friendly meal takes only 35 minutes to whip up (yes, from start to finish!) and has a 6-serving yield! 10/10 perfect for busybodies.
---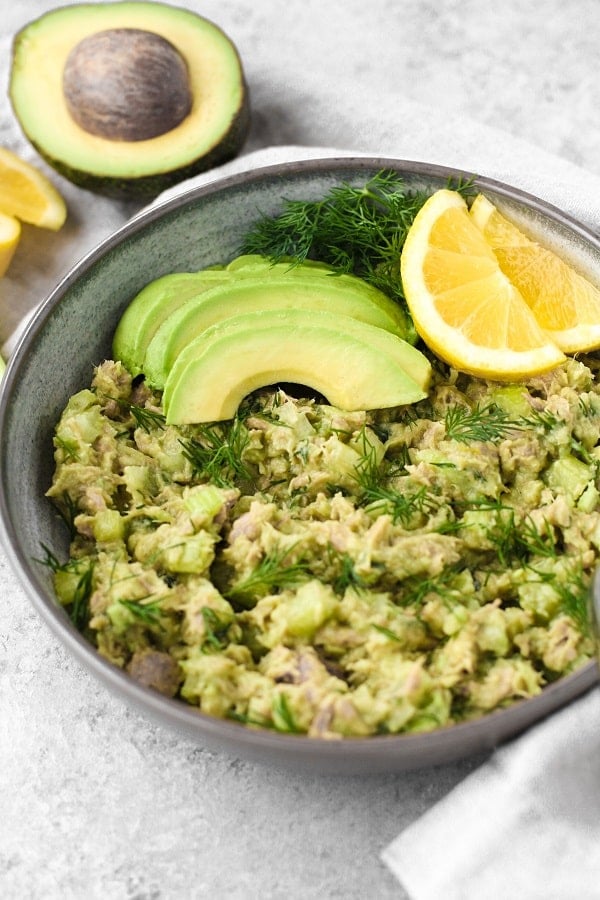 If you're wanting something nutrient-dense and works well with your gluten-free keto meal routine (that's also not pricey!), then this avocado tuna salad is for you!
With this dish, you'll get the healthy fat goodness from 3 amazing ingredients: mashed avocado, olive oil, and tuna. You'll also get a healthy dose of Vitamin C and other minerals. Not to mention, you'll be saving money by making this yourself at the comfort of your own kitchen vs ordering take-out somewhere.
Simple, fast, nutritious, and relatively cheap! It's a light and refreshing meal option perfect for a quick post-workout meal or an easy weekday dinner.
---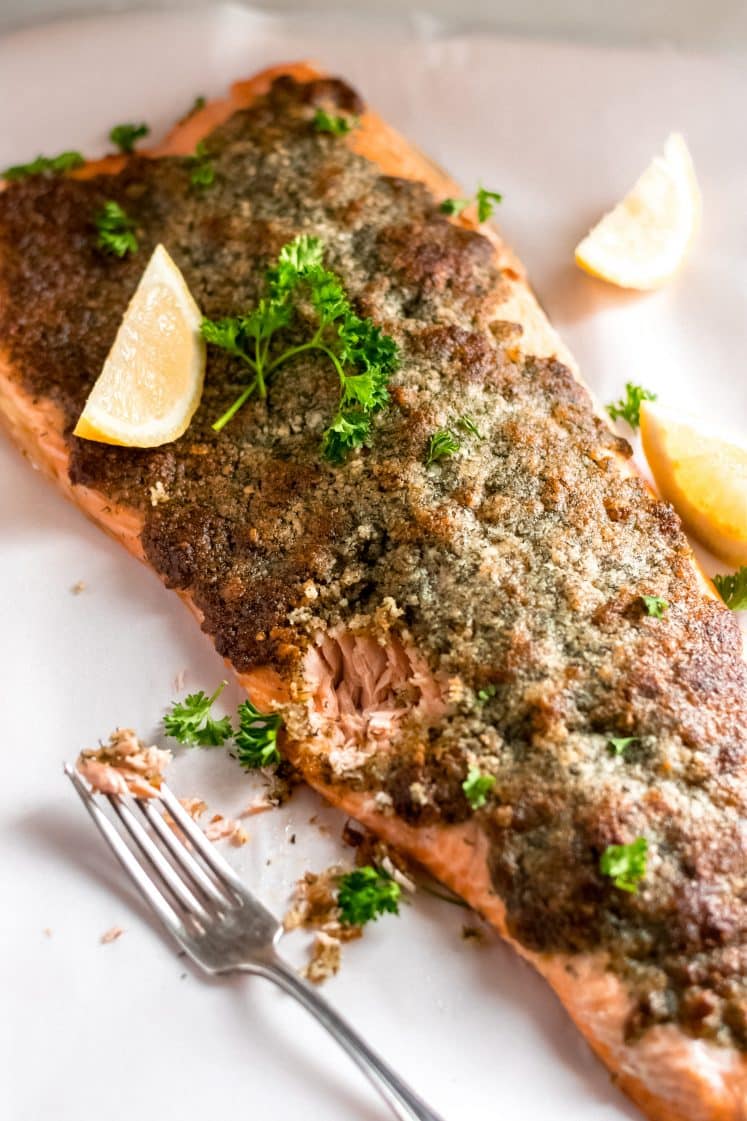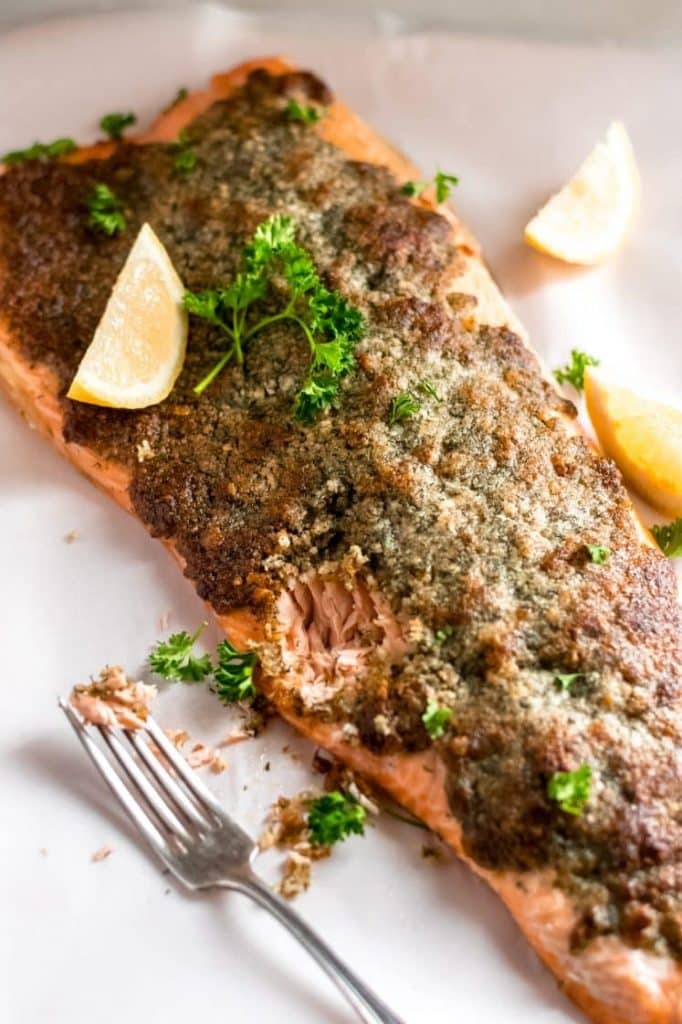 This crispy parmesan dill salmon is the stuff of your dreamy gluten-free keto date night dinners!
You've got a beautiful salmon fillet seasoned with salt and pepper, encrusted with grated parmesan, crushed pork rinds, and minced garlic, THEN BAKED TO PERFECTION! (tastebuds in unison: WOOOW!)
The good news is, you won't even need a culinary degree to make this at home and unsupervised. The steps are easy to follow and the ingredients are easy to acquire. In less than 30 minutes, you'll have this ready and set on the table — go on treat yourself!
---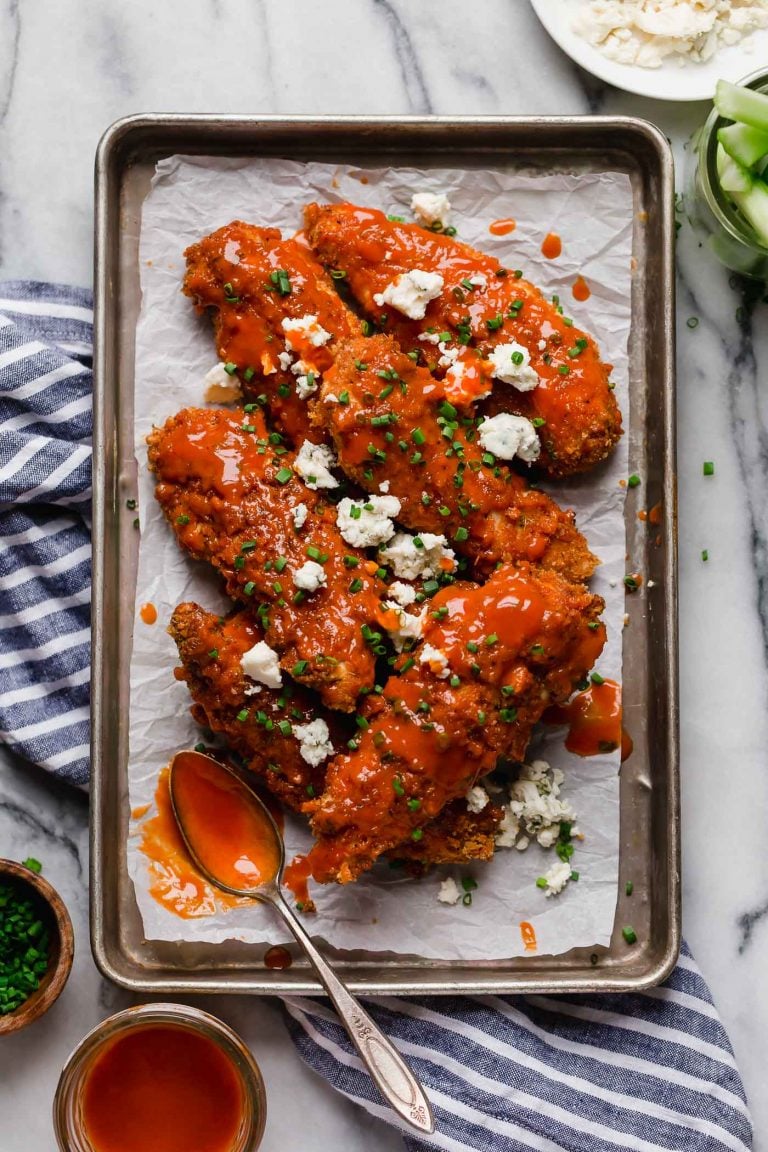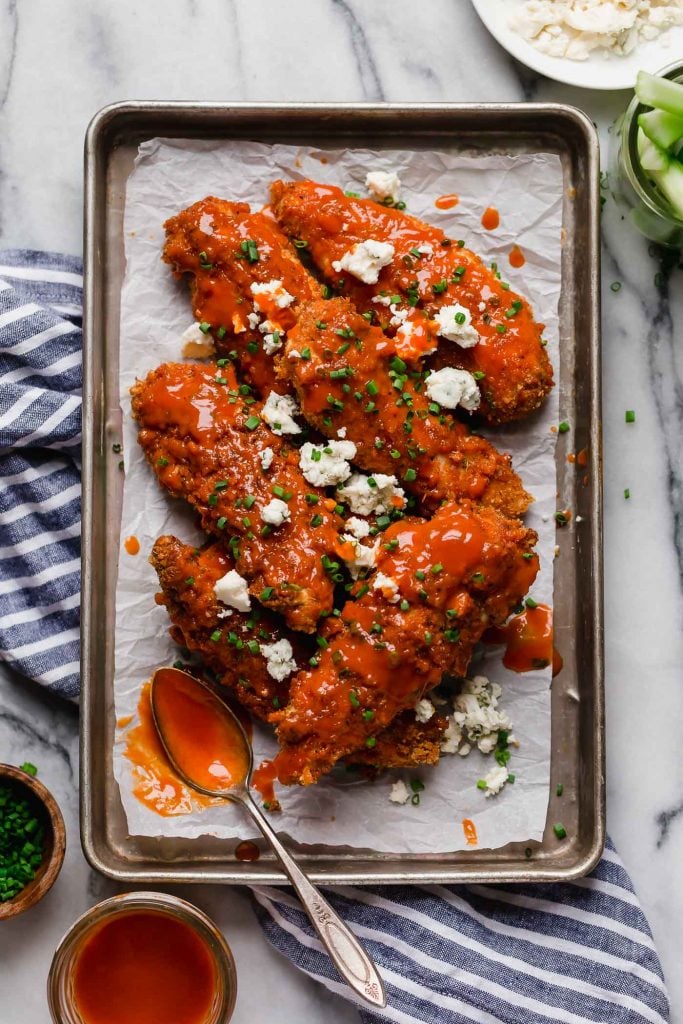 This keto buffalo chicken tenders recipe can be enjoyed by many. It's low-carb, nut-free, grain-free, gluten-free, primal, and sugar-free — WOOHOO! Which is great news because just look at these babies!! Who wouldn't want to eat a couple (or three) of these at a time? They look absolutely mouth-watering!
This, my friends, is what you get when you pair the keto diet with classic comfort food cravings. Just goes to show you can be innovative in the kitchen, have fun, and come up with delicious keto dinner meals like this.
---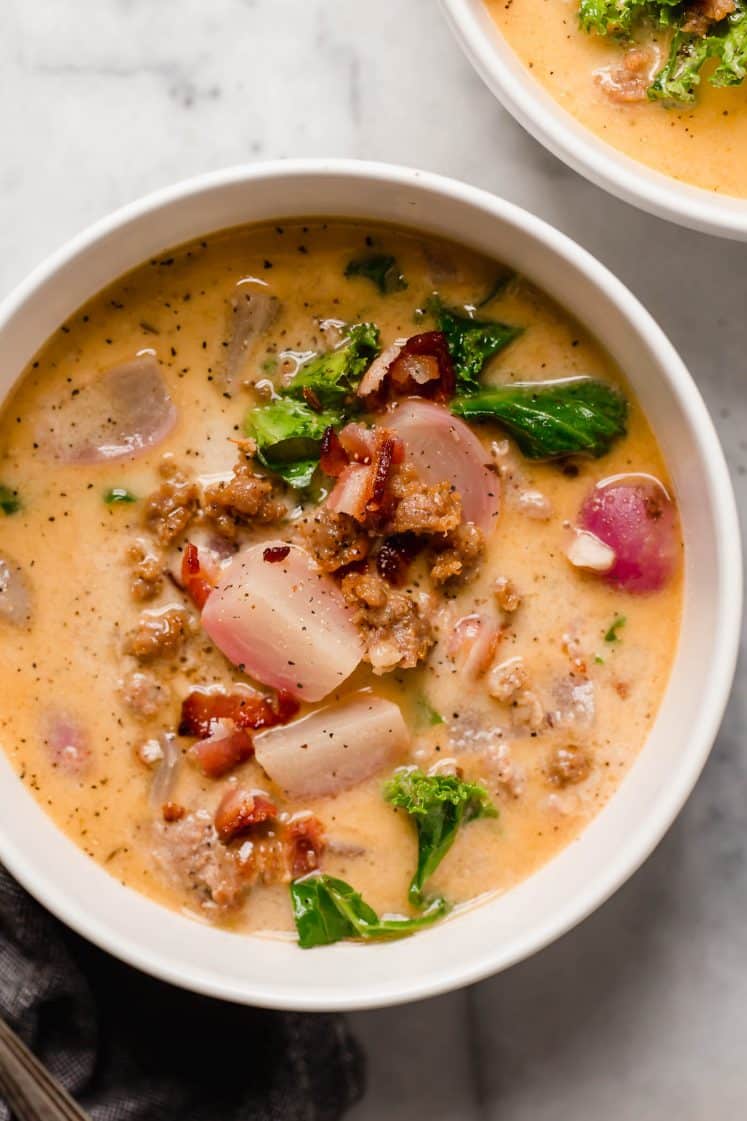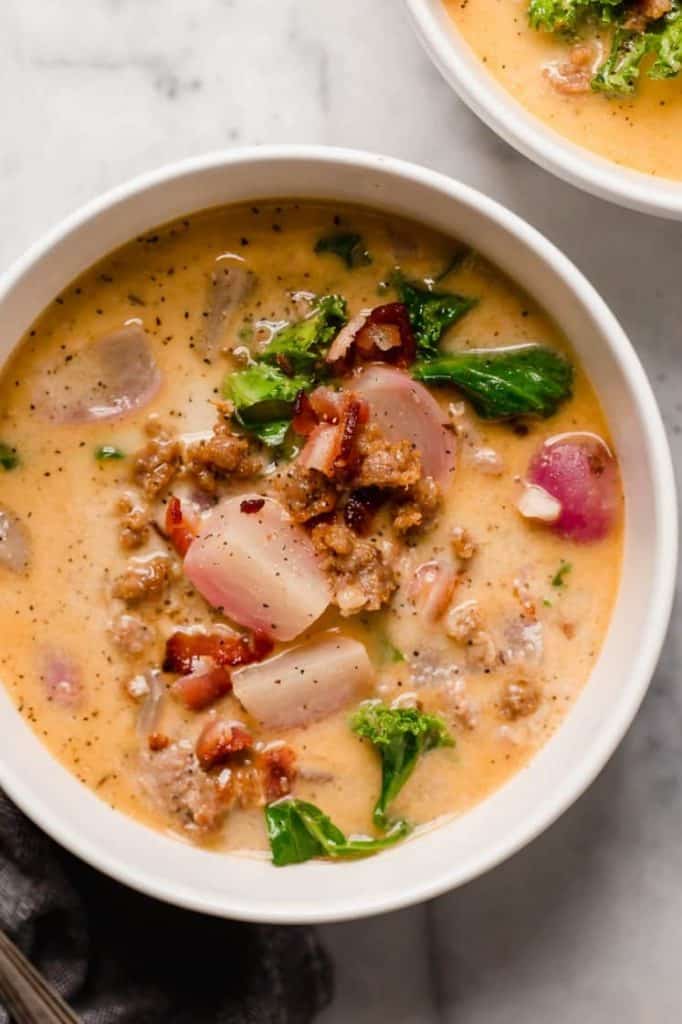 You guys, I love Olive Garden's zuppa toscana soup and if you've been looking for a copycat recipe, then this is going to be your new keto soup staple!!
It's easy to make, it's warm and cozy, and best of all, it's gluten-free and keto! This recipe takes about an hour to make (prep + cook), but it's going to be sooo worth it.
Perfect for holiday get-togethers and any time you're craving for some well-deserved soupy comfort.
---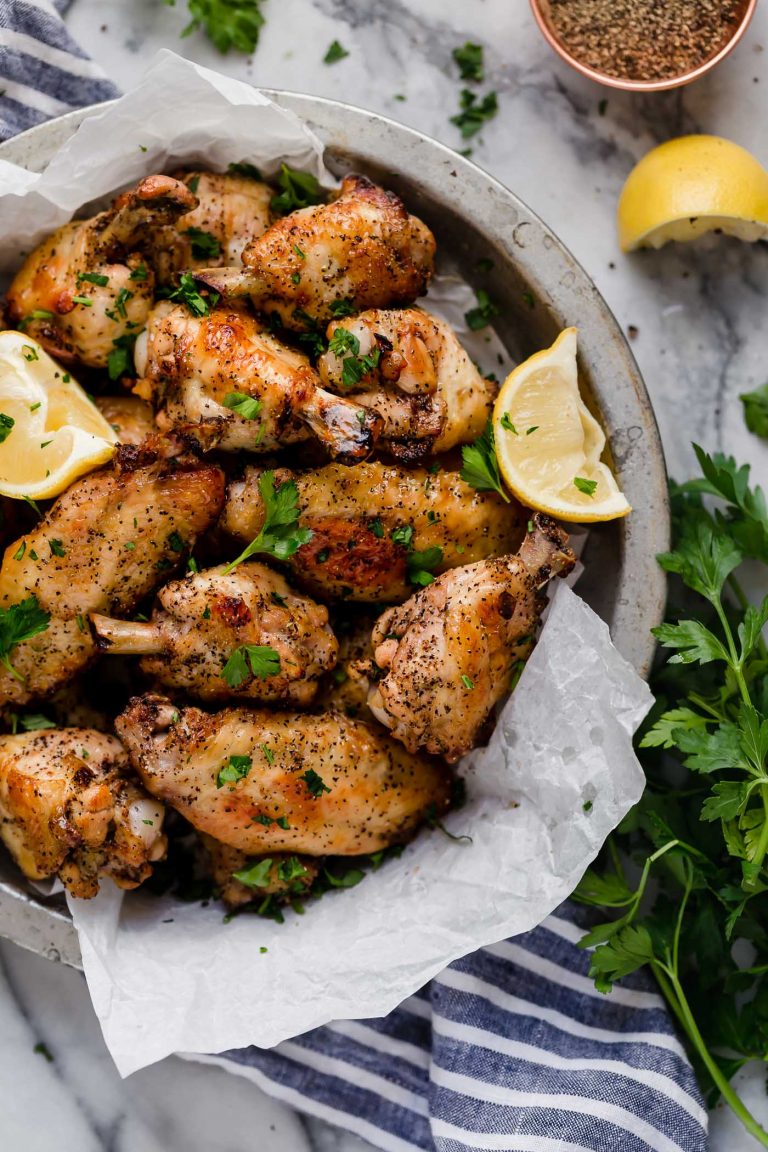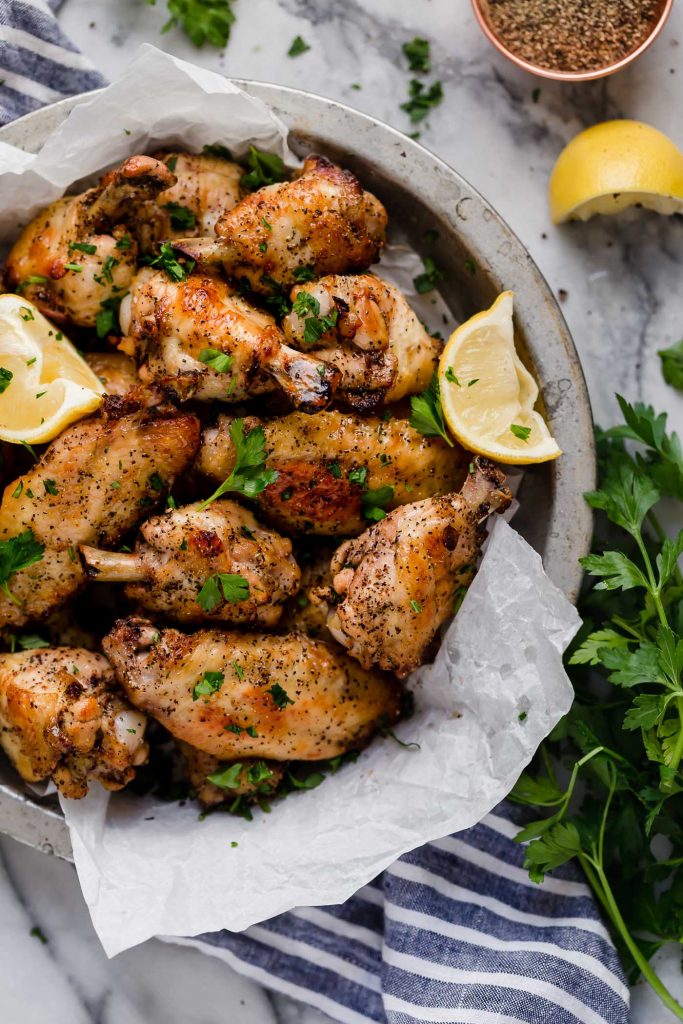 This lemon pepper chicken wings recipe is the crowd-pleaser you didn't know you needed!
They're gluten-free, high in protein, savory and have an amazing lemon zest-y kick to them. Super flavorful and yet so very easy to make! Toss them in a Ziploc bag, let them marinate for a few hours, and then pop them in the oven. See? Easy peasy lemon squeezy!
Now, despite wings being a fan favorite snack among football fans, these can also be served as a main course. So, make a batch and eat them any time you feel like it, we won't judge — they're really THAT good!
---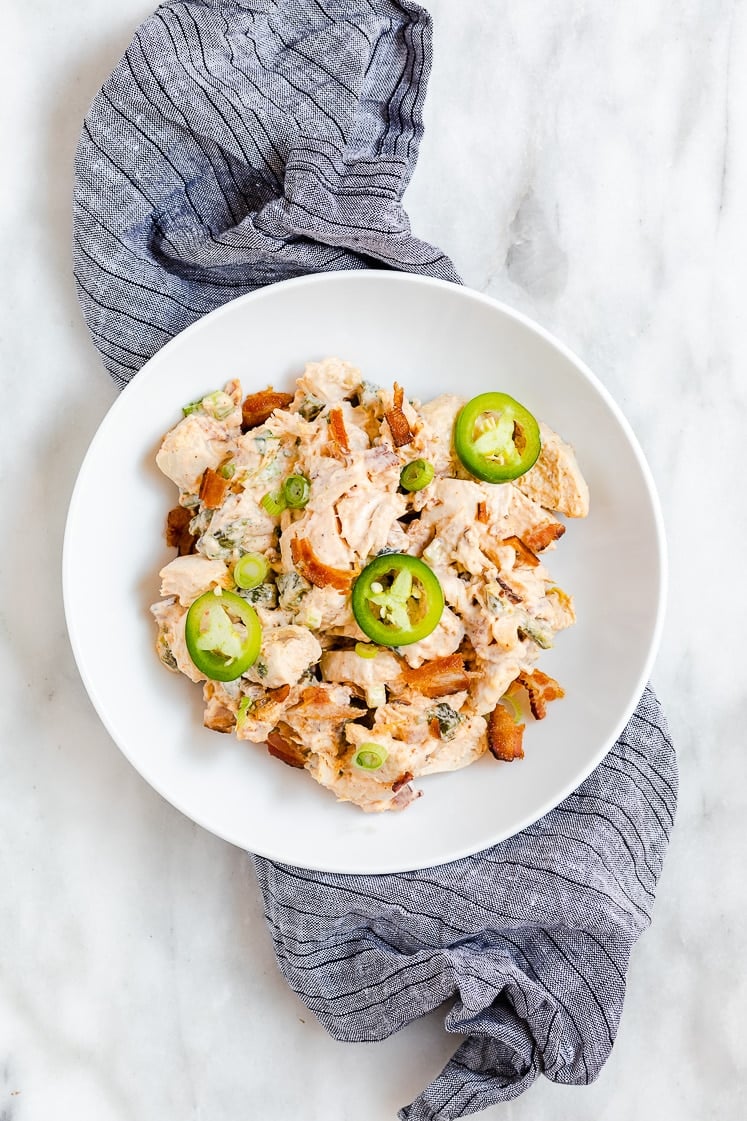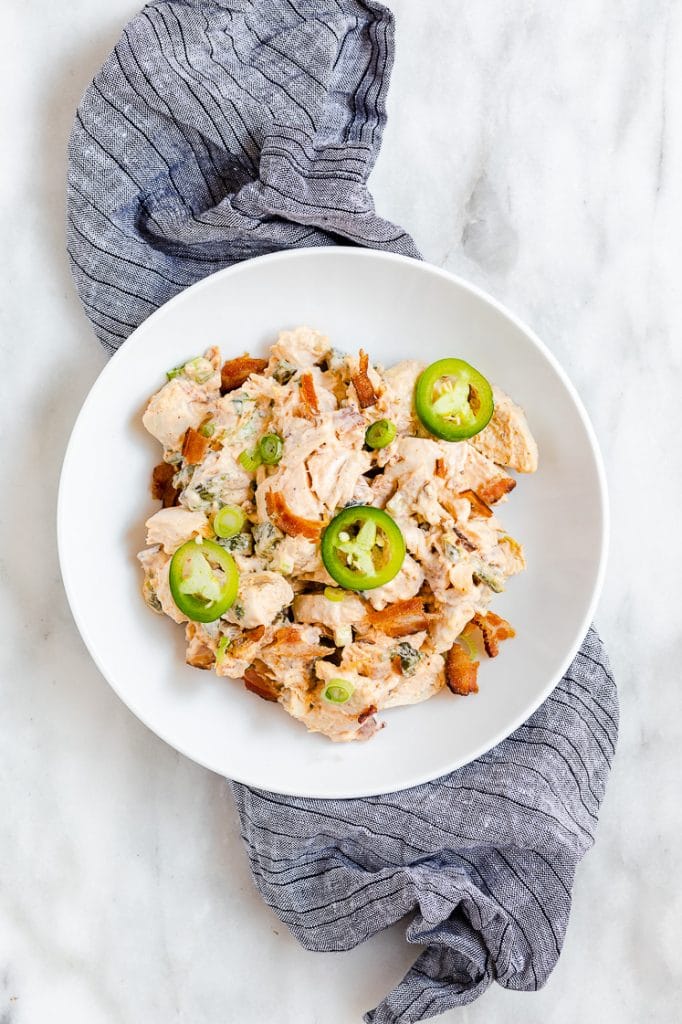 One of the best things about this delicious jalapeño popper chicken salad is that it keeps you satiated for hours!
You can substitute the chicken for turkey if that's what you have on hand or adjust the number of jalapeños used in this recipe if you're not a fan of spicy food.
This is a fun gluten-free keto twist to traditional jalapeño poppers, and I won't be surprised if this becomes a regular in your weekly menu lineup.
---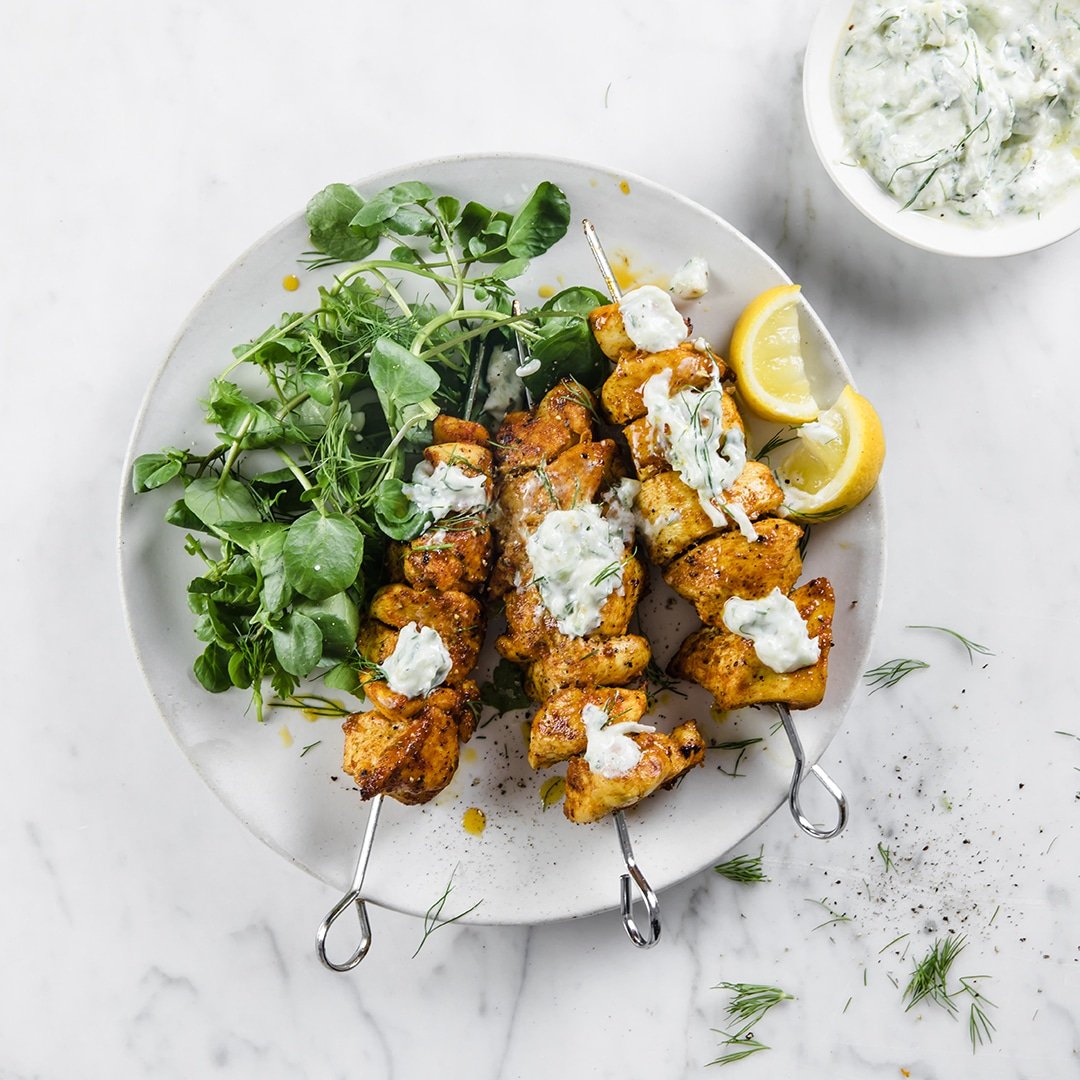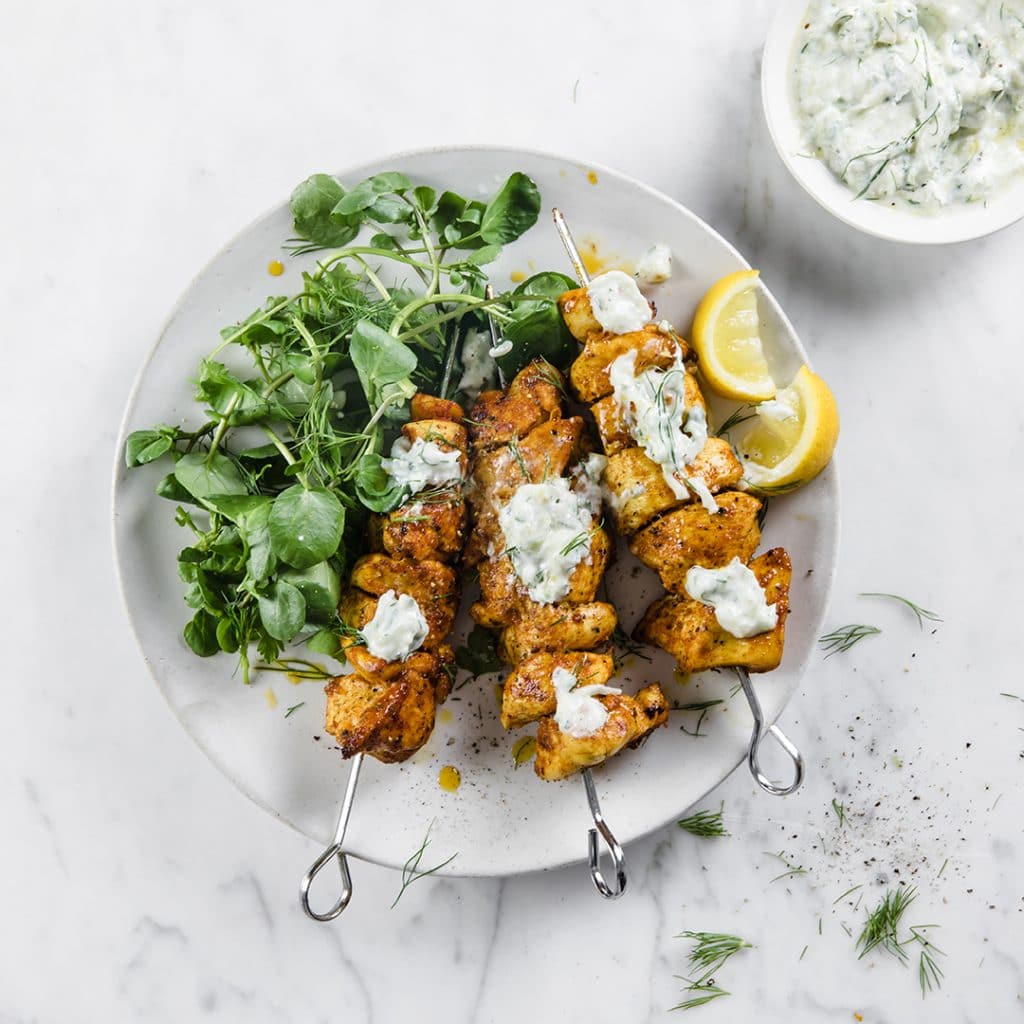 Venture out of your flavor comfort zone and try making some juicy keto chicken shawarma kebabs for dinner!
You'll want to marinate the cubed chicken breasts for at least 4 hours to get the herbs and spices to infuse with the meat. You can cook these on the grill or bake them in the oven, either way, you'll still end up with perfectly succulent kebabs.
---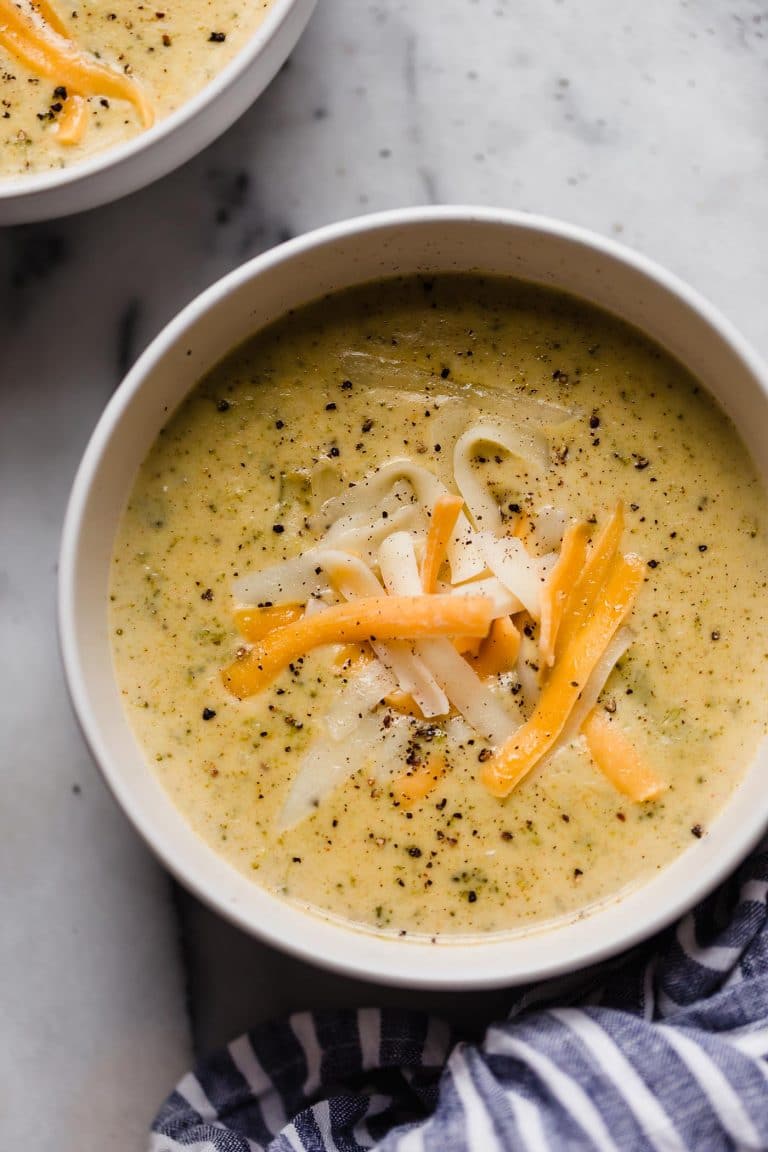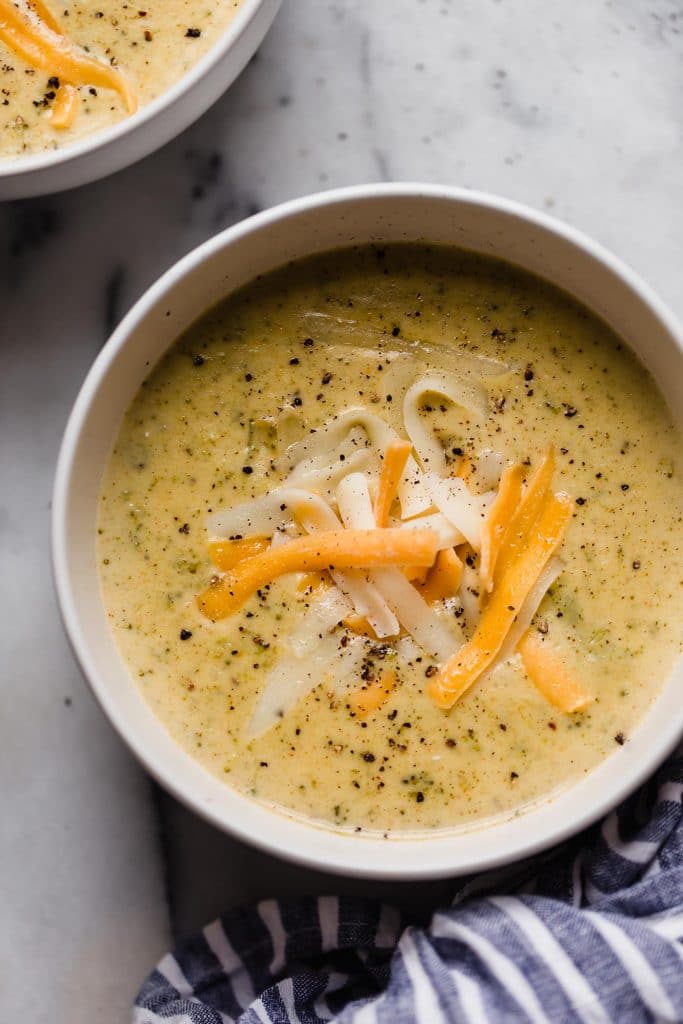 This instant pot broccoli cheese soup is just heavenly gluten-free keto comfort in a bowl!
This one-pot wonder is perfect for all of you cheese lovers out there. It's hard to imagine how very simple ingredients can turn into something so delicious.
Healthy and cheesy, what more can you ask for?
---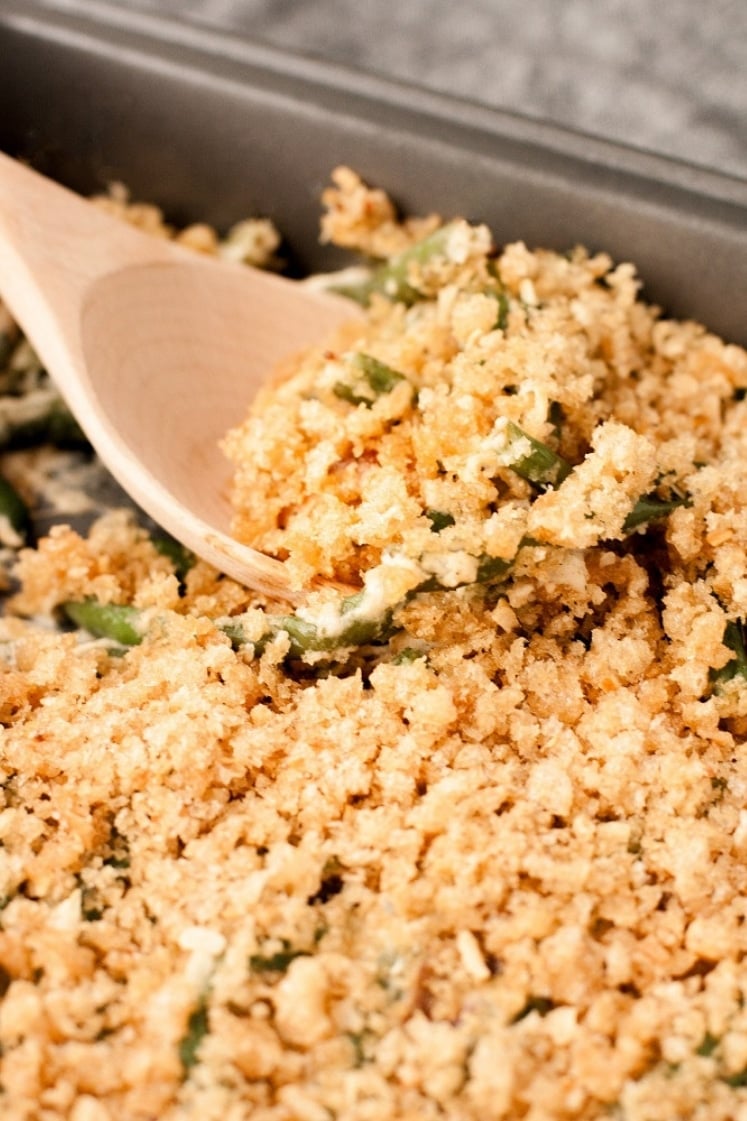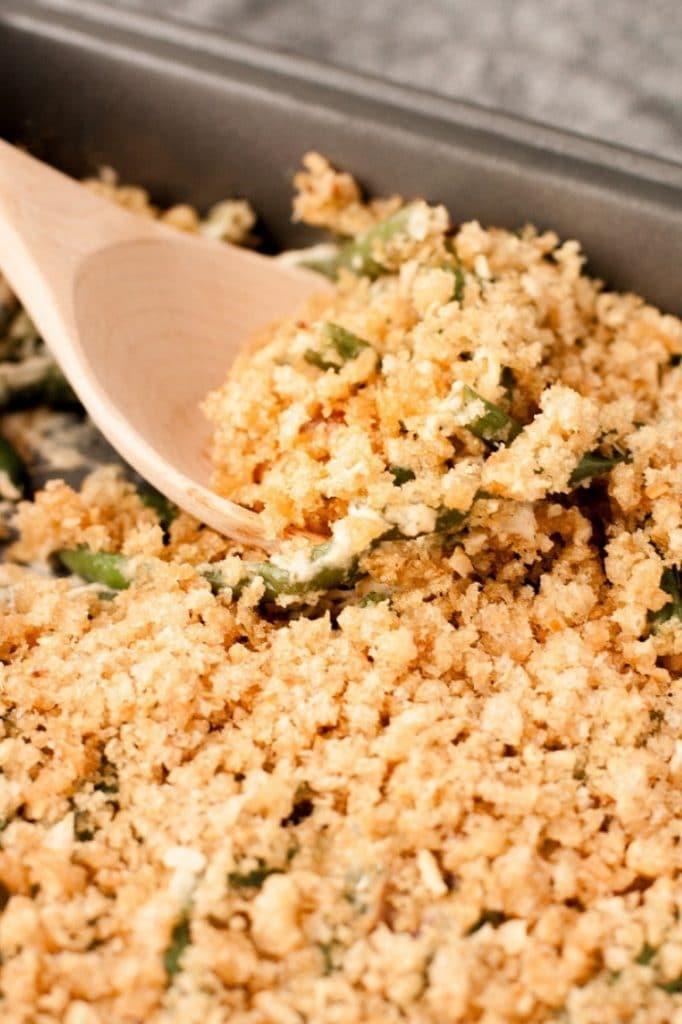 Now, this dish is the perfect side for any holiday setting!
This gluten-free keto recipe boasts a decent amount of calcium, vitamins K and A, and silicon, thanks to the main ingredient — GREEN BEANS!!
Aside from the bacon and green beans, this recipe calls for some crushed pork rinds to add that depth of flavor and crunch. This is just the dish your holiday menu needs to make this year's celebration even better!
---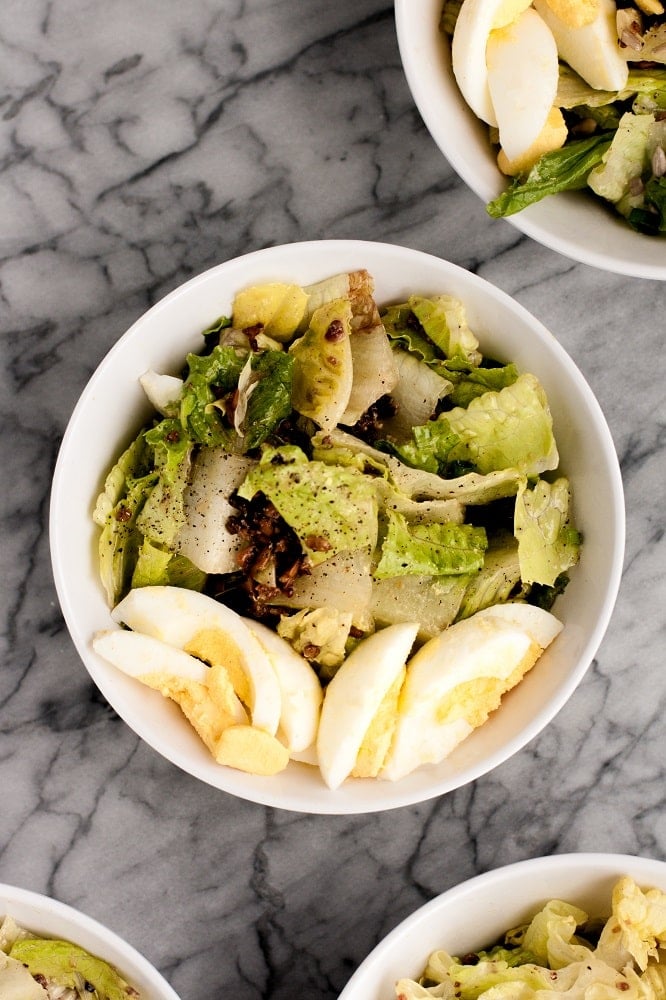 Simple can oftentimes be the best. Take this warm bacon and egg salad for instance! Gluten-free, nut-free, keto, and without any surprises.
Okay, there's one surprise. It tastes like the ones from the fancy restaurants!
Who says eating a salad has to be boring?
---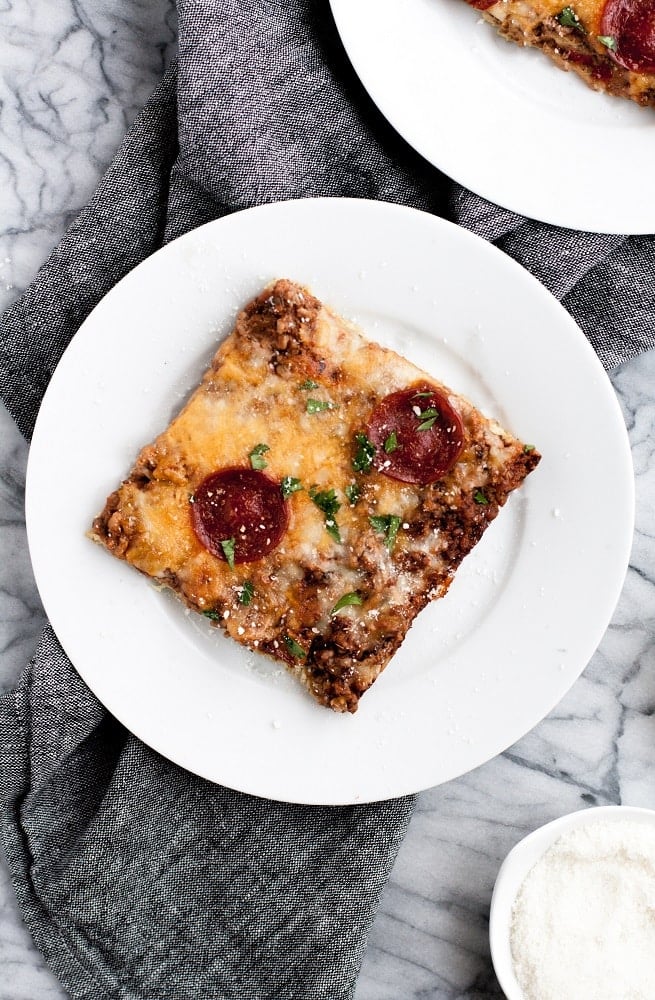 So, we actually have 2 pizza contenders in this recipe roundup! The keto meatza, for the meat-lovers, and this low-carb zucchini pizza casserole for those who want a more veggie-based gluten-free keto pizza!
This is also a healthy flourless pizza, so you'll get all the pizza goodness with just minimal carbs. Definitely a healthier twist to a comfort food classic!
---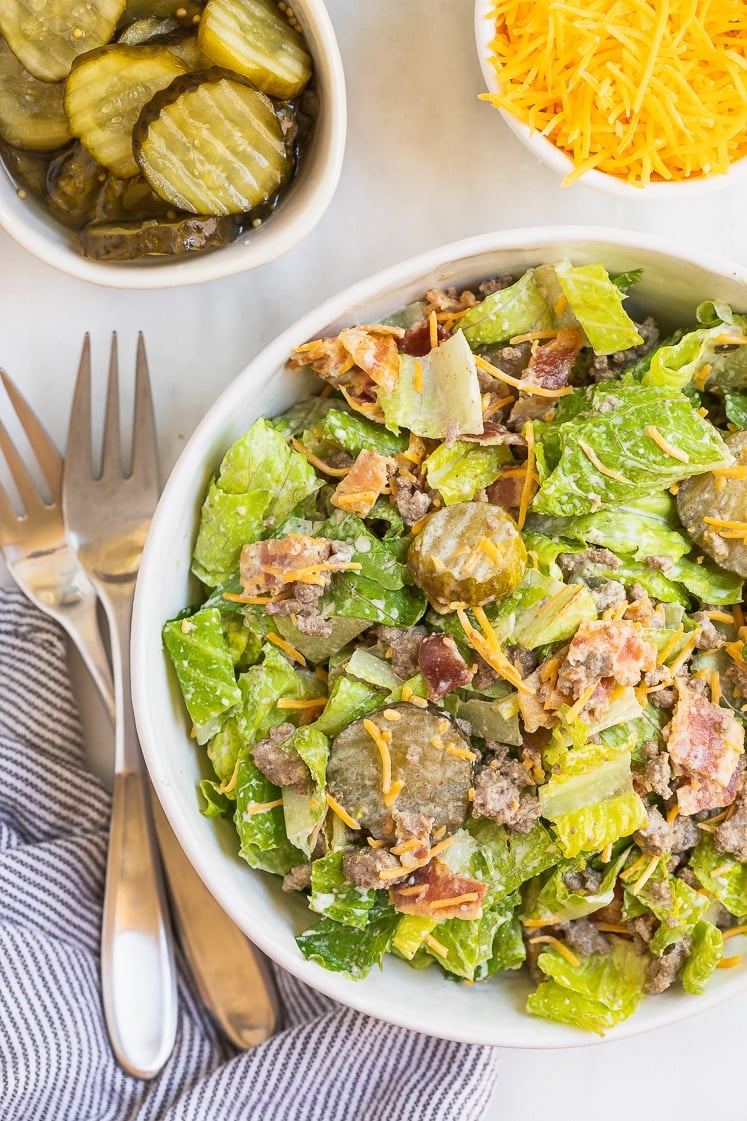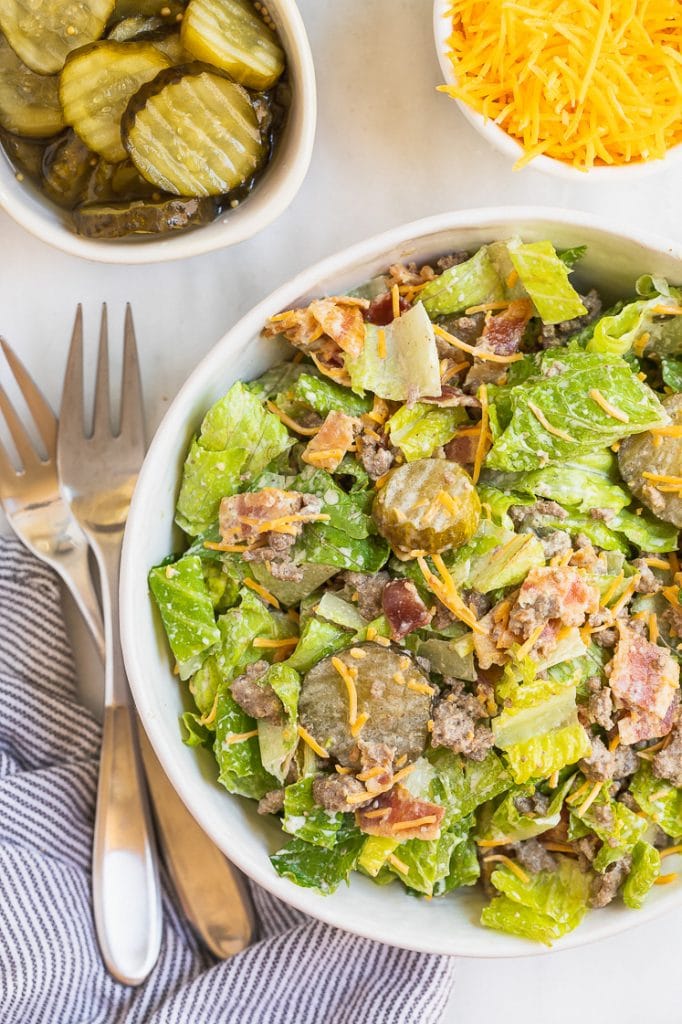 One of the things most people who go on a gluten-free keto diet miss are the usual fast food menu items — like, cheeeeeseburgers!!! Now, I don't like feeling deprived of good food, so I made this keto bacon cheeseburger salad recipe to cater to those of us who have been daydreaming about munching on a big burger but are living a keto-friendly lifestyle.
If you're wanting to substitute beef with a different kind of meat, then that's totally fine! This is a versatile gluten free dinner recipe that works with a variety of meats, salad greens, and cheeses.
Bonus: This awesome salad can be eaten as is OR as a side! Enjoy it any way you want, you're the keto boss!!
---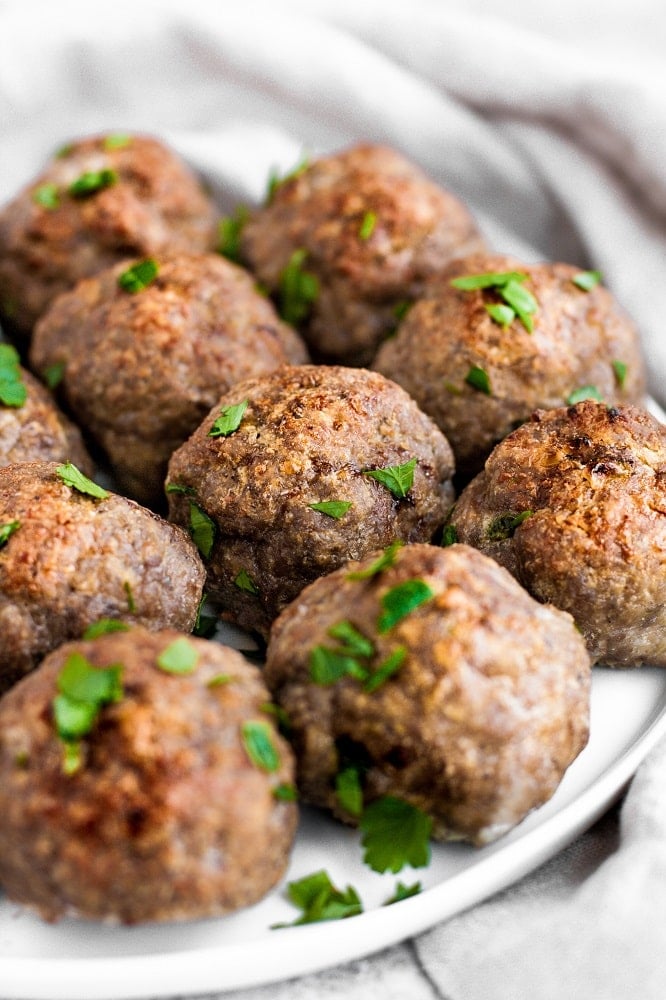 These keto meatballs are super satiating AND ultra low carb! I used a secret ingredient to keep these gluten-free meatball bites extra flavorful and juicy.
You can make a batch of these meatballs and store them in the fridge for days. They also pair well with other recipes that calls for meatballs (read: keto spaghetti and meatballs, anyone?)
It's the perfect dinner recipe for folks who want something filling, flavorful, and fast!!
---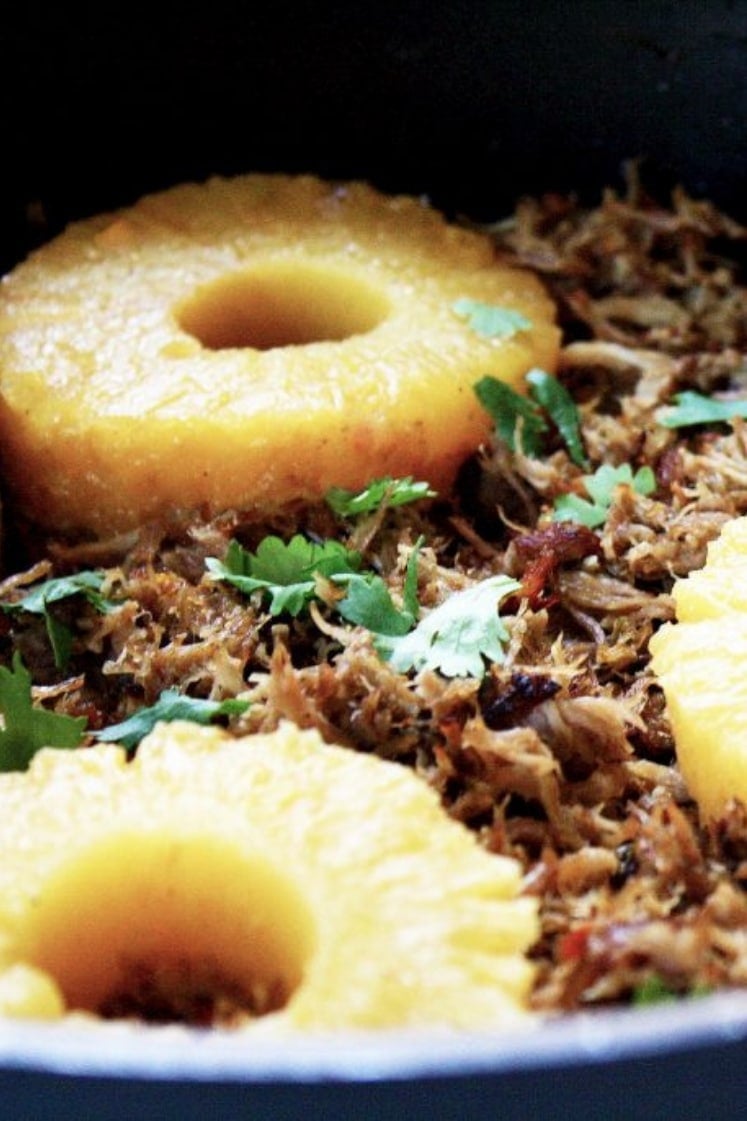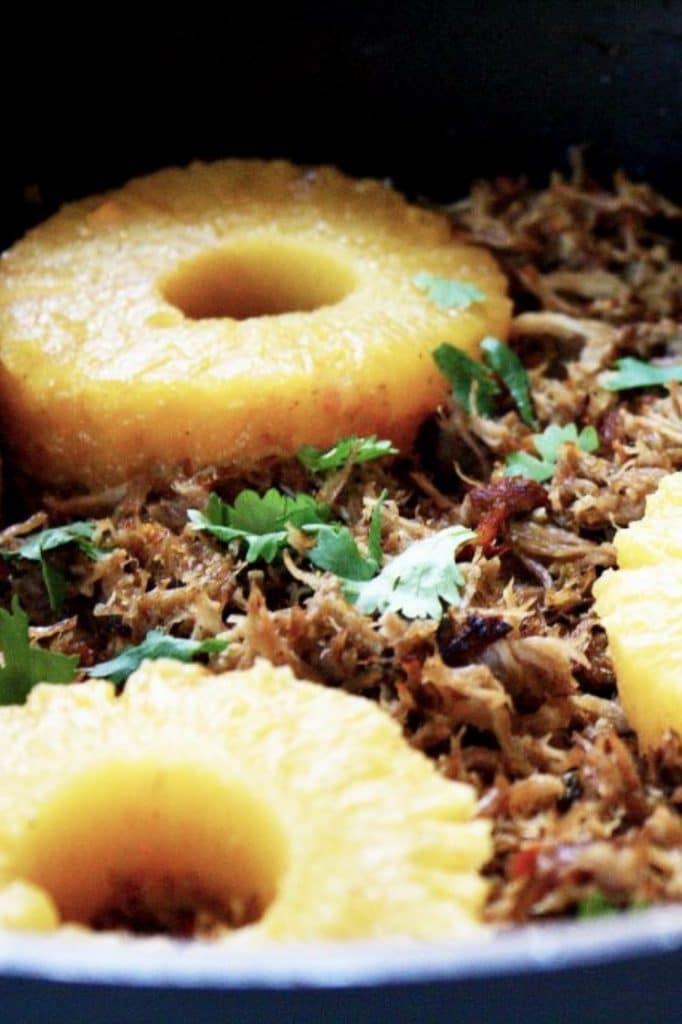 It's hard to find a carnitas recipe that fits a variety of diets. I made this Pressure Cooker Low-FODMAP citrus carnitas recipe to make sure that people with dietary restrictions can still have perfect carnitas to satisfy their Mexican food cravings.
Pair it with these gluten-free keto tortillas for amazing soft tacos!
---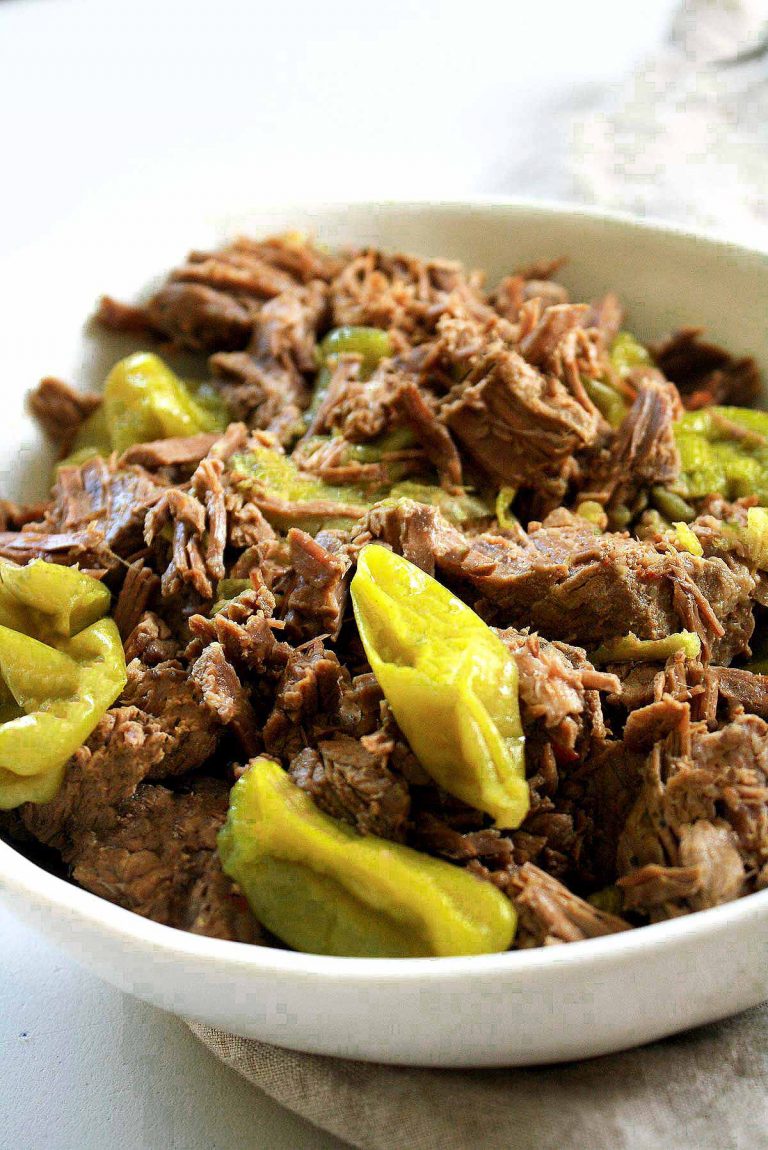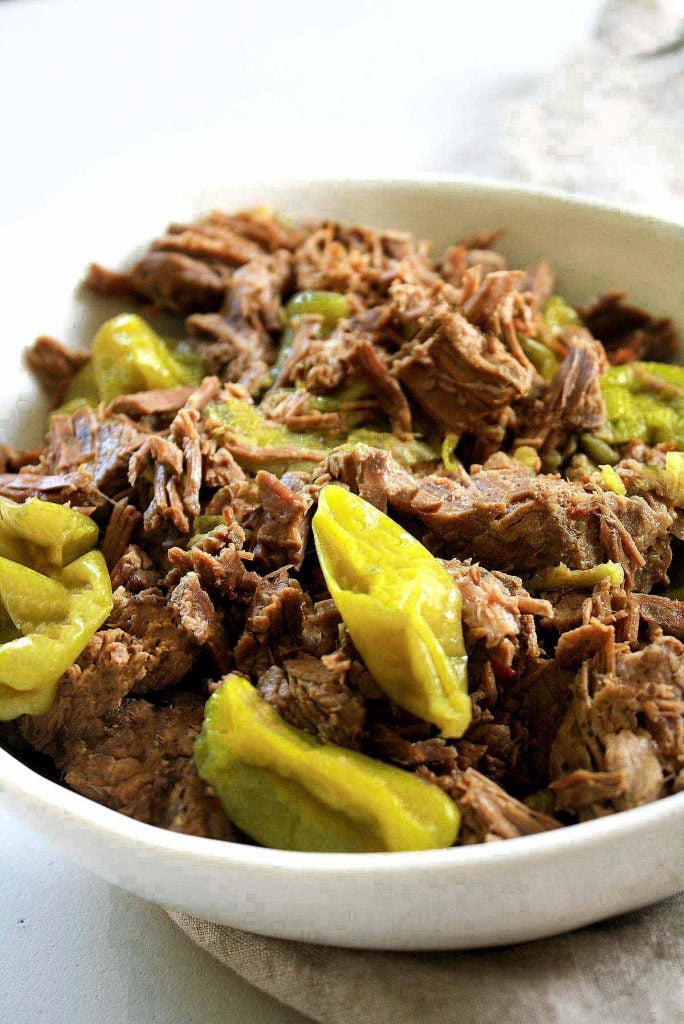 If you're craving for something that's Italian with a good kick, then you'll want to try making my low-FODMAP pressure cooker Italian beef!!
You can adjust the amount of Mezzetta Peperoncini you mix in depending on your heat tolerance. This recipe is compliant with the following diets too:
low-FODMAP, low-carb, keto, nut-free, coconut-free, gluten-free, grain-free, dairy-free, and sugar-free.
You can try making these on an Instant pot or a traditional pressure cooker, it all depends on what you already have on hand. But you'll be delighted to know just how tender and flavorful these turn out! I guarantee, you'll probably want to serve these at your next family get-together!!
This gluten free keto dinner recipe is a good balance of fancy Italian, succulent and flavorful meat, comfort, and convenience.
---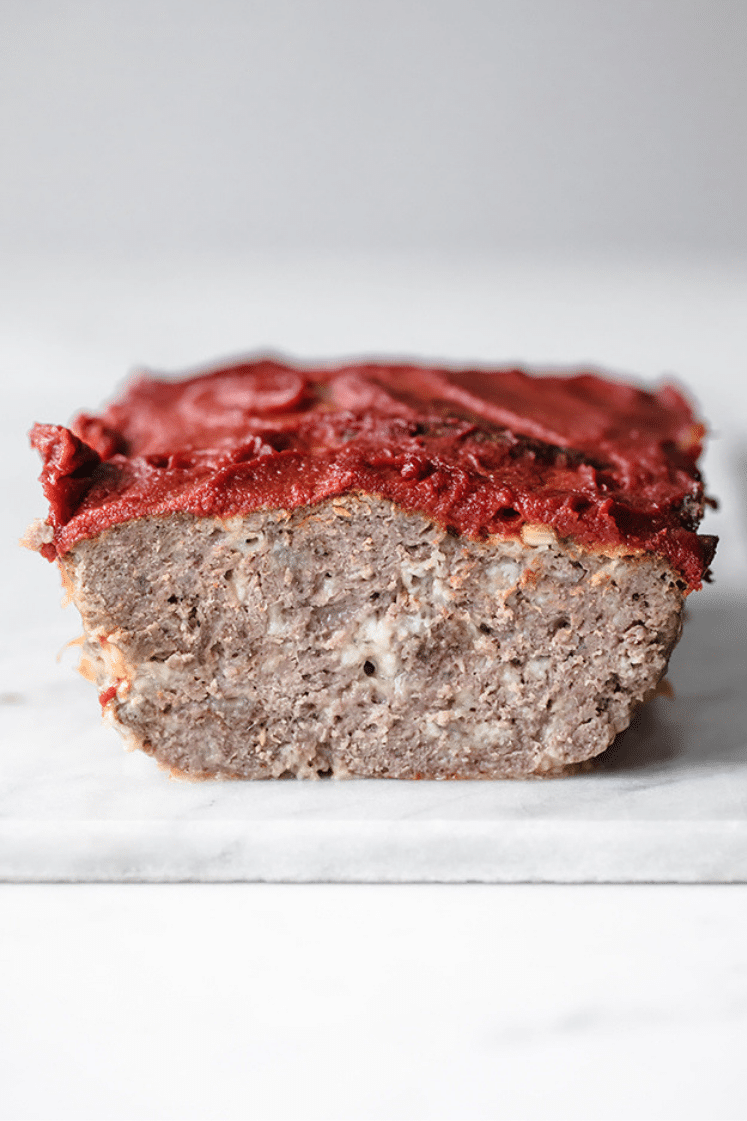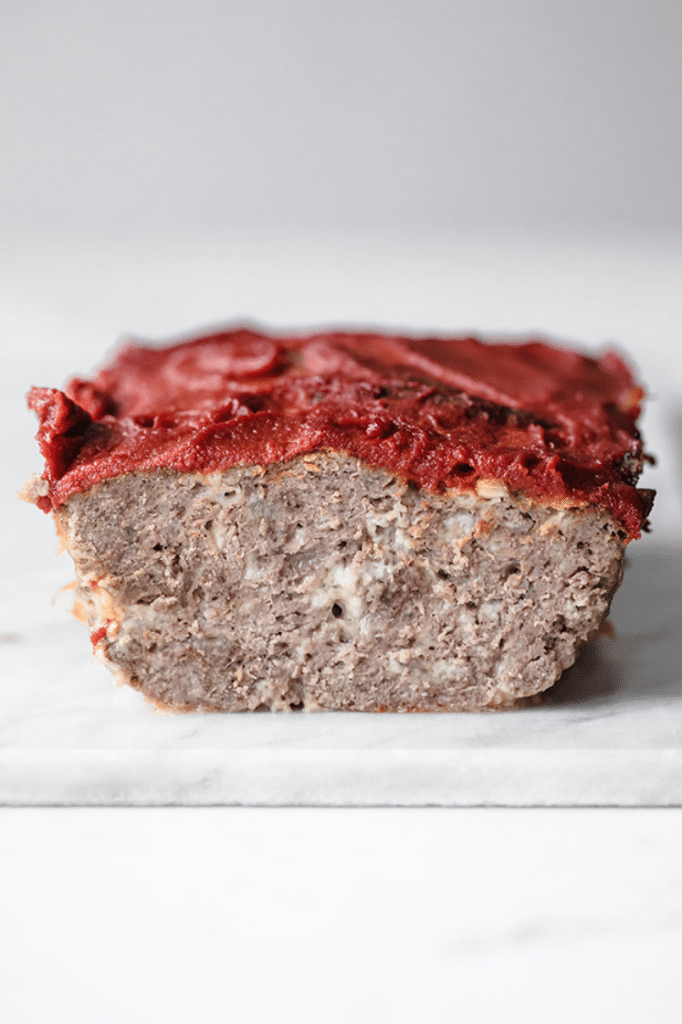 No family dinner is complete without an amazing gluten-free keto meatloaf recipe! It's also great for those with time-restraints because it's very easy to prepare (just 15 minutes!!), takes an hour to bake, and VOILA — the perfect keto meatloaf!!
P.S. Made too much meatloaf? Don't cry over the leftovers! These are freezer-friendly and can last in your freezer for 3 months, and should be consumed within 3-4 days after thawing.
---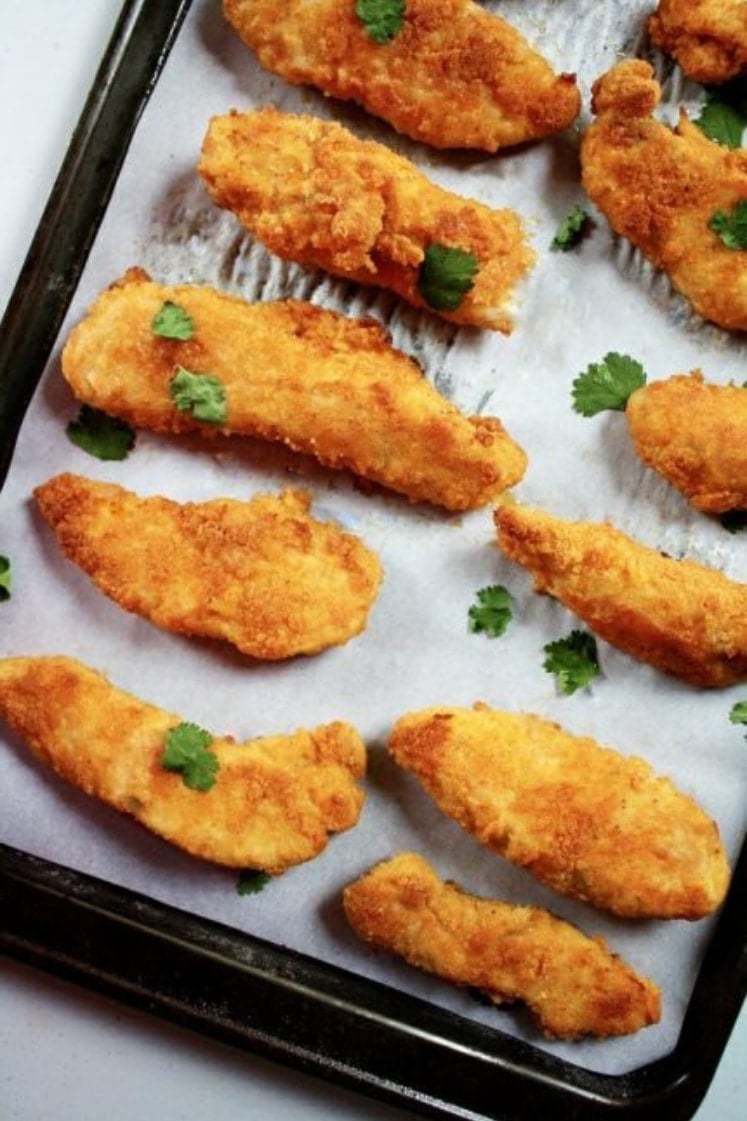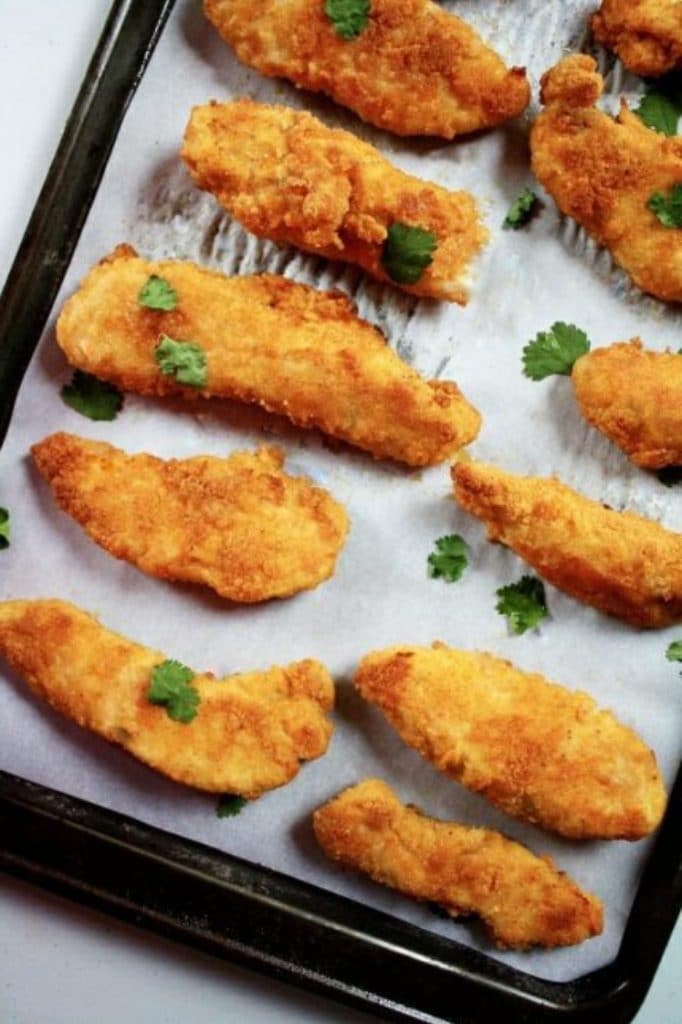 Sometimes all you have is 30 minutes to keep everyone (including yourself) happy and fed! If this is something you can relate to, then you'll love my 30-minute paleo chicken tenders!
Seriously, who doesn't love chicken tenders?! This gluten free chicken dinner recipe is crispy, crunchy, and wonderfully seasoned. It's an easy recipe to make especially if you have picky eaters in the family.
You can pair this up with other keto dips like cauliflower hummus, or these easy keto creamy dill dip and keto artichoke spinach dip!
Looking for more gluten free keto meal ideas? Here's 3 more Gluten Free Chicken Dinner Recipes!
Reader Interactions