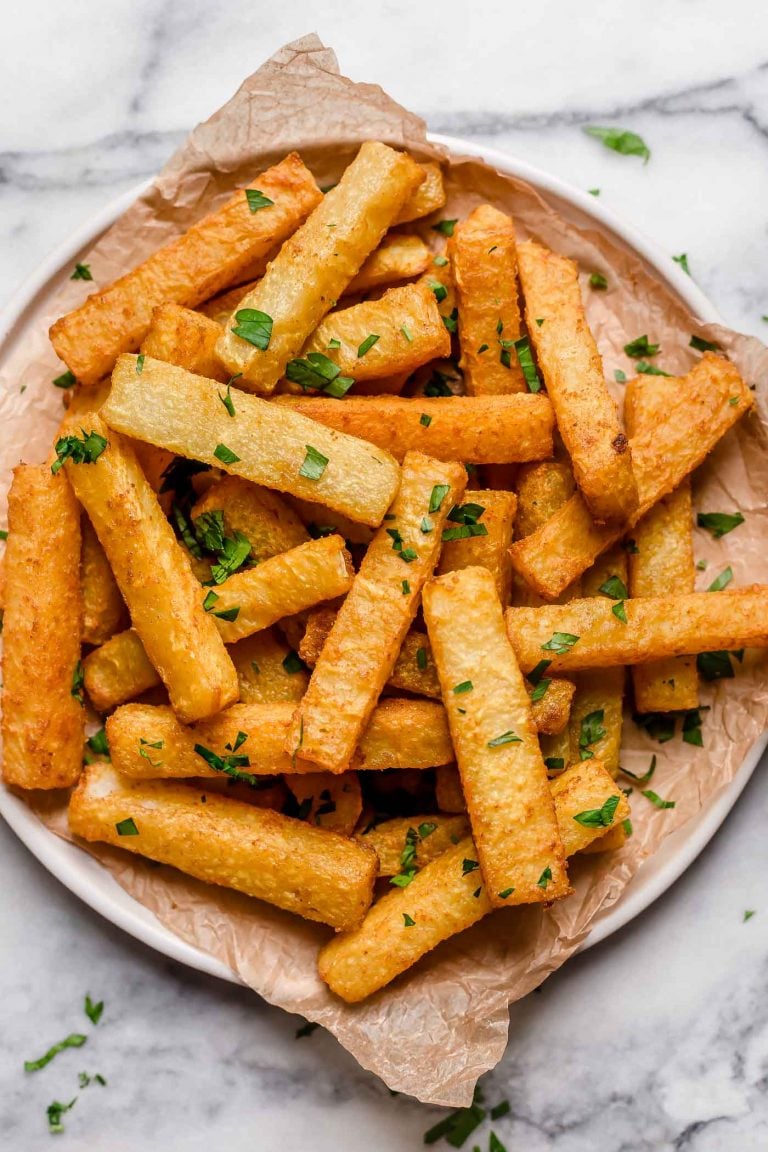 Do you follow a low carb diet and ever feel yourself gravitating toward a plate of warm, crispy french fries, but, just barely, stop yourself from indulging…? Yeah, ME TOO. Ohhh, have I got the solution for you!
I have put together this recipe for Golden Jicama Fries that is going to absolutely blow. you. AWAY. Topped with fresh parsley and cooked to crispy deliciousness, this dish provides nutrients, is ultra low in net carbs, AND, to put it simply, is just SO TASTY.
In just an hour of your time, you can have these delicious jicama fries prepped, baked, and ready to be eaten! Just wait. This golden jicama fries recipe is going to become your new go-to.
…