These Spicy Salmon Poppers are a delicious, nutrient-dense, and ultra low-carb appetizer, snack, or meal option!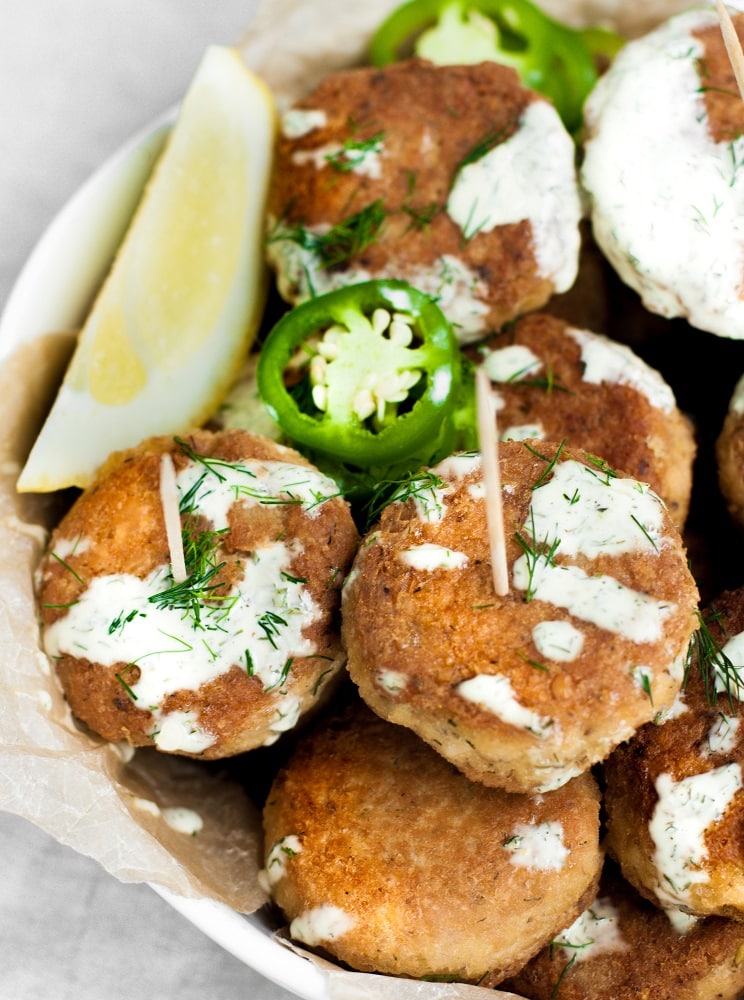 Made with wholesome and straightforward ingredients, this is an essential recipe to have on-hand for your celebrations and other events!
Appetizing Keto Spicy Salmon Poppers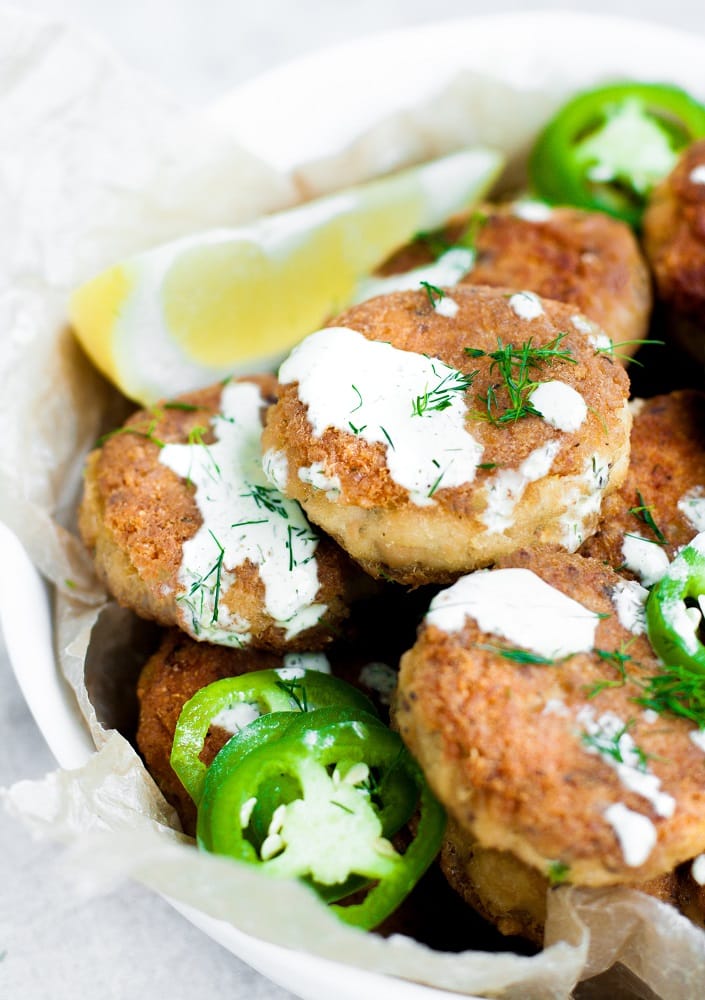 Like that of my Chicken Bacon Ranch Poppers, these Spicy Salmon Poppers are sure to impress anyone who tastes them. And that's regardless of whether or not they are personally concerned with their carbohydrate intake! This recipe is also easy to prepare, diet-friendly, and allergy-friendly! An amazing dish-to-pass choice for those parties you're planning or events you're attending for sure.
Straightforward Ingredients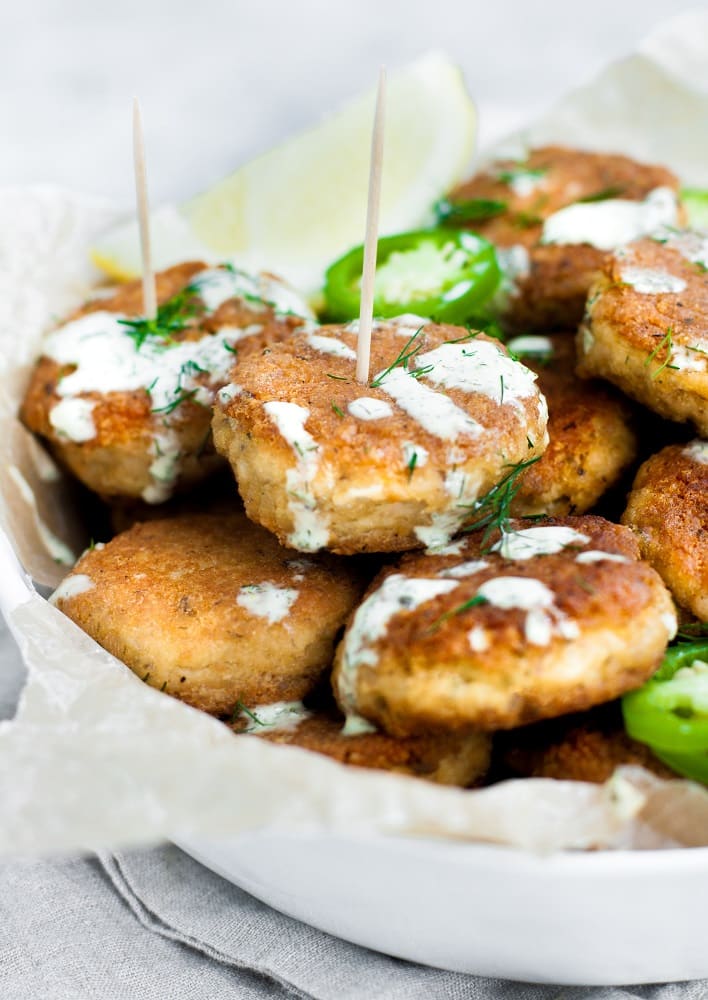 These are full of delicious flavor yet only require simple, straightforward ingredients that are both satiating and nutrient-dense. Full of healthy fats and protein, yet low in carbohydrates, a serving of this snack will keep you full and focused, without any of the bloated discomforts that high-carb foods tend to cause.
Lemon Dill Aioli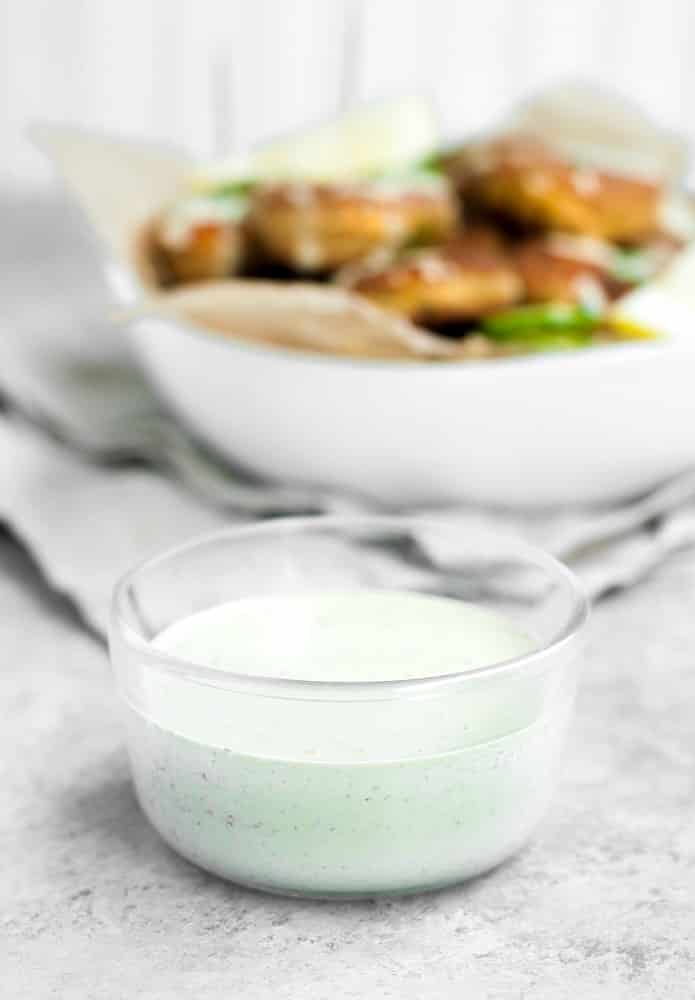 The spiciness of these Salmon Poppers and the fresh, creaminess of the Lemon Dill Aioli is a match made in heaven!
Aioli is a simple mixture of mayonnaise and garlic. Aioli is an excellent dip, sauce, or dressing to add to your favorite recipes. Aiolis contain a high content of healthy fat, minimal carbohydrates, and are dairy-free, yet taste creamy like ranch or other comparable dips and dressings.
I love to have this Lemon Dill Aioli recipe prepared and on-hand to add to all of my favorite low-carb meals for an extra boost of flavor!

Diet- and Allergy-Friendly Spicy Salmon Poppers Recipe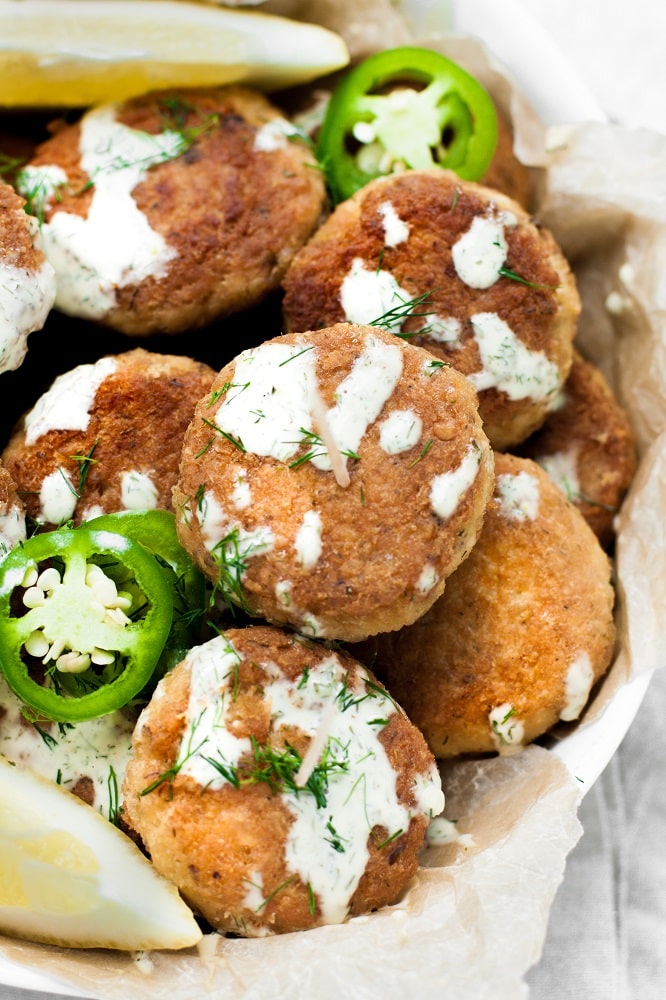 This recipe is both diet- and allergy-friendly and a great option to serve at parties when guests have a variety of diet requirements.
Keto and Low-Carb: These Keto Poppers are ultra low-carb and keto-friendly! One serving (4 poppers) with aioli contains only 1.2 grams of net carbs!
Dairy-Free: Both the poppers and the aioli are free from any ingredients containing dairy or lactose.
Nut-Free: This recipe is entirely nut-free and is safe to consume for those with nut allergies or nut intolerances.
Paleo and Whole30-Compliant: This recipe is free from gluten, grains, dairy, soy, and added-sugar, making it both paleo- and Whole30-compliant.
Gluten-Free and Grain-Free: This recipe is gluten-free, grain-free, and Celiac-friendly.
Sugar-Free: This recipe does not include any added sugar.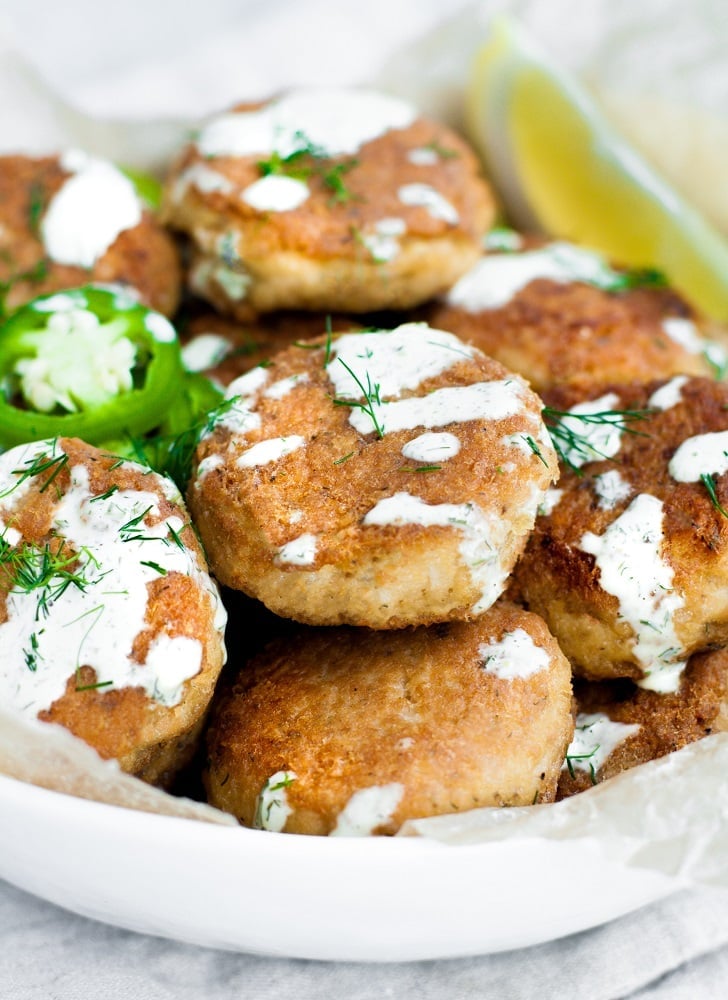 Net Carbs In This Recipe
This recipe only contains 1.2 grams of net carbs per serving! It yields 24 poppers, where one serving is considered as comprising of 4 poppers.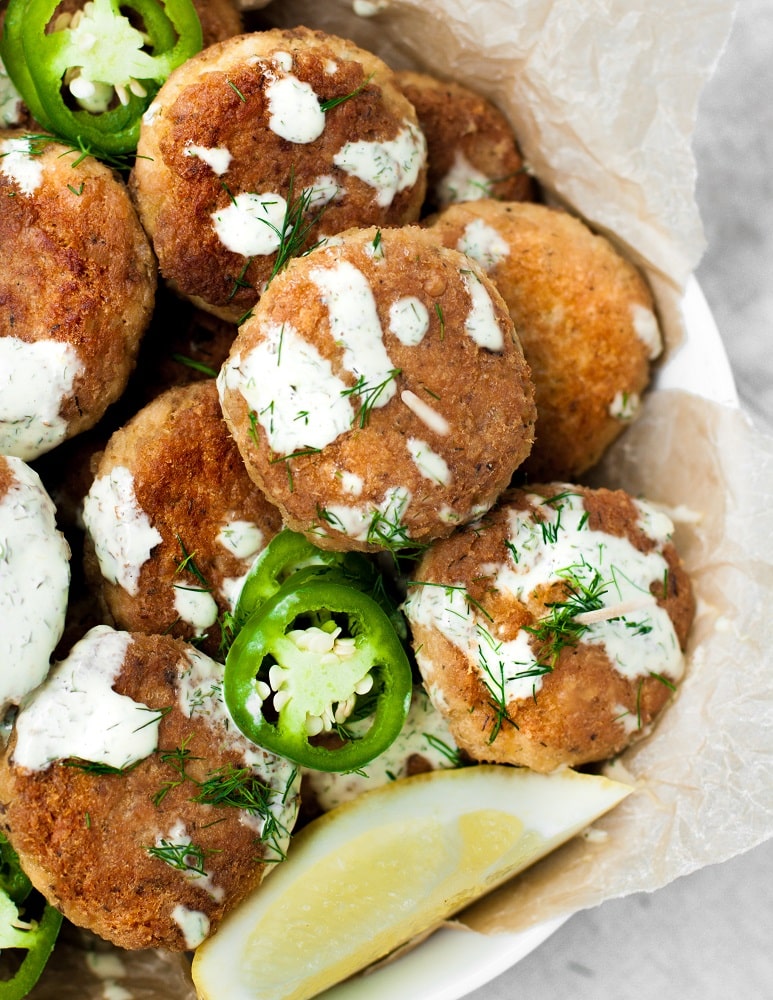 Find more Real Balanced paleo recipes and seafood recipes here.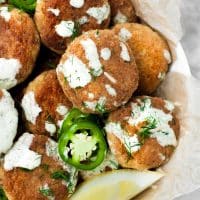 Spicy Salmon Poppers
---
Author: Sara Nelson
Prep Time: 10 minutes
Cook Time: 20 minutes
Total Time: 30 minutes
Yield: 24 poppers 1x
Category: Appetizer
Method: Fry
Cuisine: American
Description
These Spicy Salmon Poppers are a delicious keto-friendly and Whole30-compliant meal option or party appetizer! This recipe is keto, low-carb, dairy-free, nut-free, paleo, Whole30-compliant, gluten-free, grain-free, sugar-free, and contains only 1.2 grams of net carbs per serving!
---
Ingredients
Poppers
Lemon Dill Aioli
Optional garnishes
Fresh dill
Jalapeño slices
Lemon wedge
---
Instructions
To a mixing bowl, combine all popper ingredients excluding avocado oil using hands or electric mixer. Form into 24 equal size balls* and gently press flat.
Over medium heat in a pan, add avocado oil. Once the oil is hot, add 4-6 poppers to the pan and cook on each side until golden brown, about 4-5 minutes. Continue until all poppers are cooked.
For the aioli, to a small bowl, add all ingredients and stir until well-incorporated.
Serve poppers hot with aioli on the side or drizzled on top. Add optional garnishes as desired.
Recipe Notes:
* My poppers weighed approximately 40g each.
Keywords: salmon poppers, keto appetizer, paleo appetizer, whole30 appetizer, low-carb appetizer, keto meal, paleo meal, whole30 meal, low-carb meal
Reader Interactions