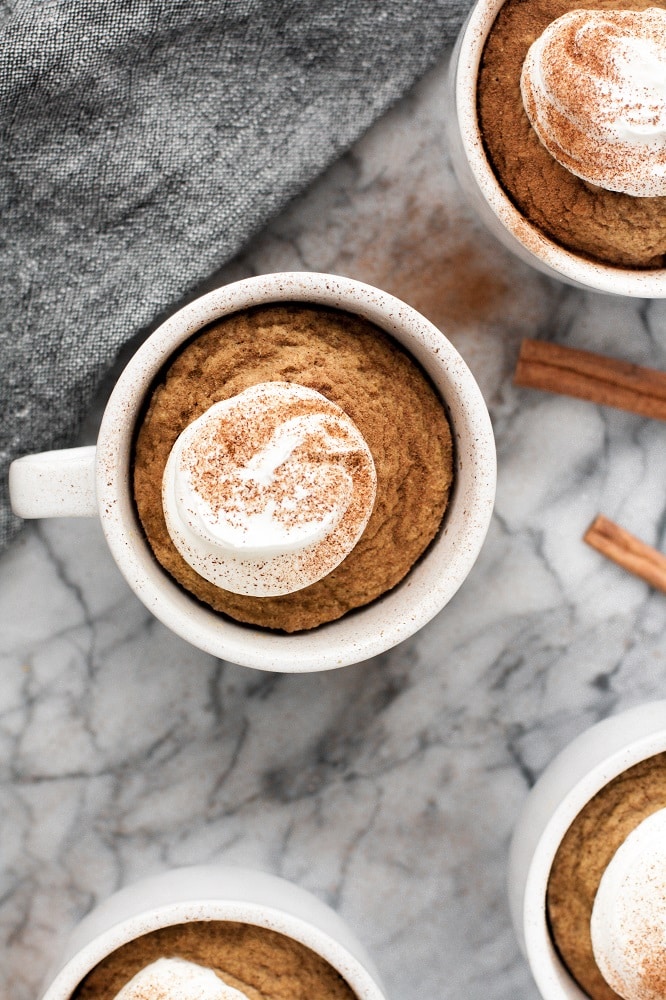 Picture this: it's after dinner and you're sitting on your sofa snuggled up to your pet, watching your favorite movie, when suddenly you get hit with a MASSIVE dessert craving.
We've all been there, right?! You want something sweet, but don't have anything on-hand. You may have some sort of cookie or dessert mix, but you probably don't want to wait 45 minutes for it to bake!
For times like these, I have the PERFECT (keto-friendly!) solution for you! This keto pumpkin pie mug cake will totallllllly satisfy your sweet tooth, while allowing you to stay in ketosis!
…