Welcome! My name is Sara Nelson and I am the face behind Real Balanced. I love everything about food, nutrition, eating, cooking, etc., and enjoy spending a majority of my time doing something related to food. I hope my blog can serve as a tool on your journey to optimal health by providing you with some recipes to add to your repertoire!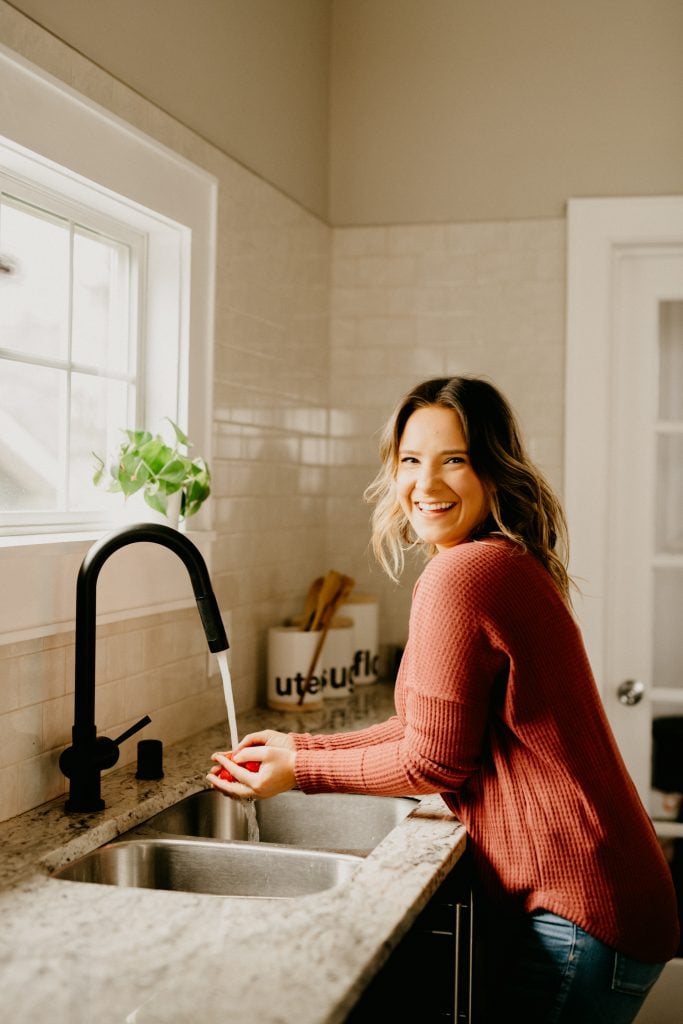 Some Brief Facts About Me
I am a 27-year-old lifelong Wisconsinite and a very proud resident of Milwaukee. (Planning a visit to MKE? Find my recommendations for favorite restaurants, gyms, etc. here!).
My husband, Ryan, and I have been married since December 2017. We had been planning a big wedding for September 2018, but decided to elope at the Milwaukee County Courthouse instead.
I have an intense obsession with my Boston terrier, Rowsdower.
I have a Bachelor's degree in Spanish and a Master's degree in Criminal Justice.
I am mildly addicted to podcasts. I listen to several hours of episodes a day.
I like to try my hand at fitness things. I've spent a considerable amount of time circuit training and attending spin classes.
My Diet
At this point in my life, I follow a ketogenic diet that is relatively paleo/primal-compliant. Why do I do this? Because it makes me feel like a human again, FINALLY! After years of medical problems and thousands of dollars spent trying to get to the bottom of some sleep and GI problems, I opted to try a keto diet and my life improved so drastically, so quickly that I've never looked back! I have no idea how long I'll maintain a ketogenic diet lifestyle, but, for right now, this is the best thing for my body.
Learn more about my journey to keto.
Get In Touch
Have a question? Just wanna say hi? I love to hear from you! Reach out to me on social media, send me a message, or send an email to sara[at]realbalanced[dot]com.
Work With Me
I love collaborating with brands that share the same values as me! If you are interested in a partnership, please navigate to my Work With Me page for further information or send an email to sara[at]realbalanced[dot]com to discuss.