These Low-Carb Crackers are incredibly simple to make and are sure to satisfy your cravings for a salty, crunchy, and keto-friendly snack!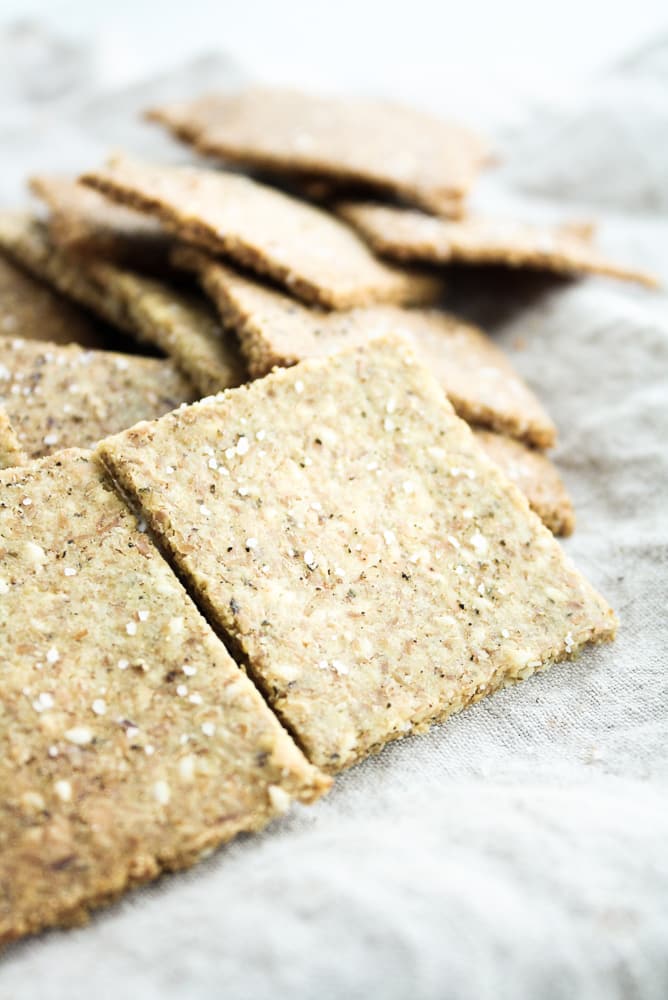 Crunchy, Salty Goodness Low-Carb Crackers
Made without grains, refined-sugar, or dairy, these low-carb goodies are SO GOOD. Seasoned with oregano, thyme, coarse salt, and freshly cracked black pepper, they are a perfect option for appetizers, afternoon snacks, and movie nights!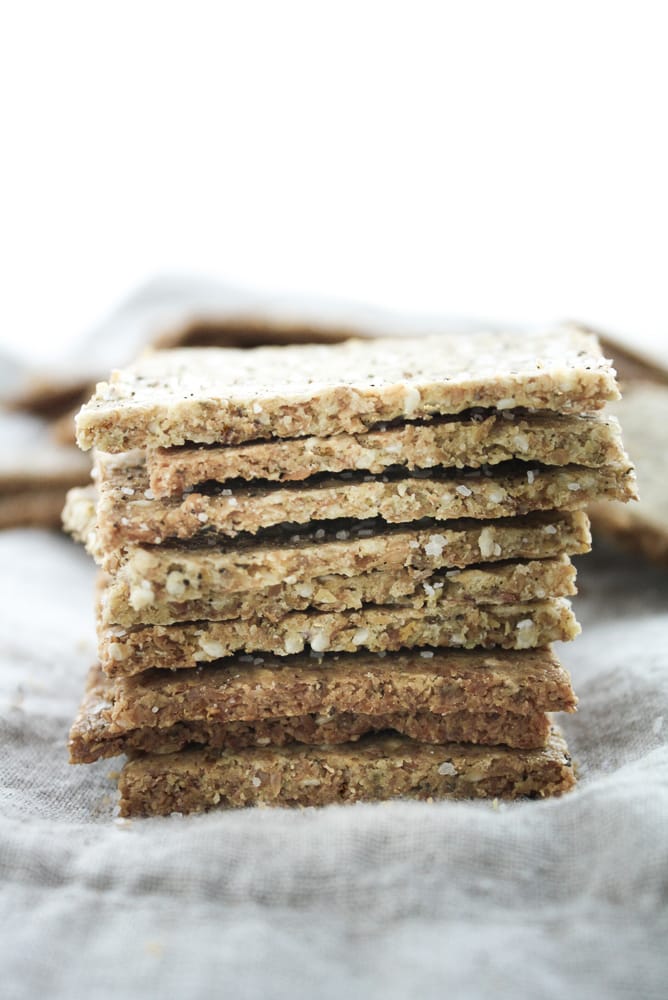 These Low-Carb Crackers Are Perfect With Hard Cheese, With Dip, Or Plain!
Top with sliced cheese, spread a dip on top, or just eat plain! No matter how you eat 'em, these Low-Carb Crackers are absolutely delicious!
Net Carbs In Low-Carb Crackers
With only 2.3g net carbs per serving, these crackers are the perfect low-carb, ketogenic snack to satisfy your crunchy, salty craving!
Diets This Low-Carb Crackers Recipe Is Compliant With
This recipe is low-carb, keto, paleo, dairy-free, gluten-free, grain-free, vegetarian, and refined-sugar-free.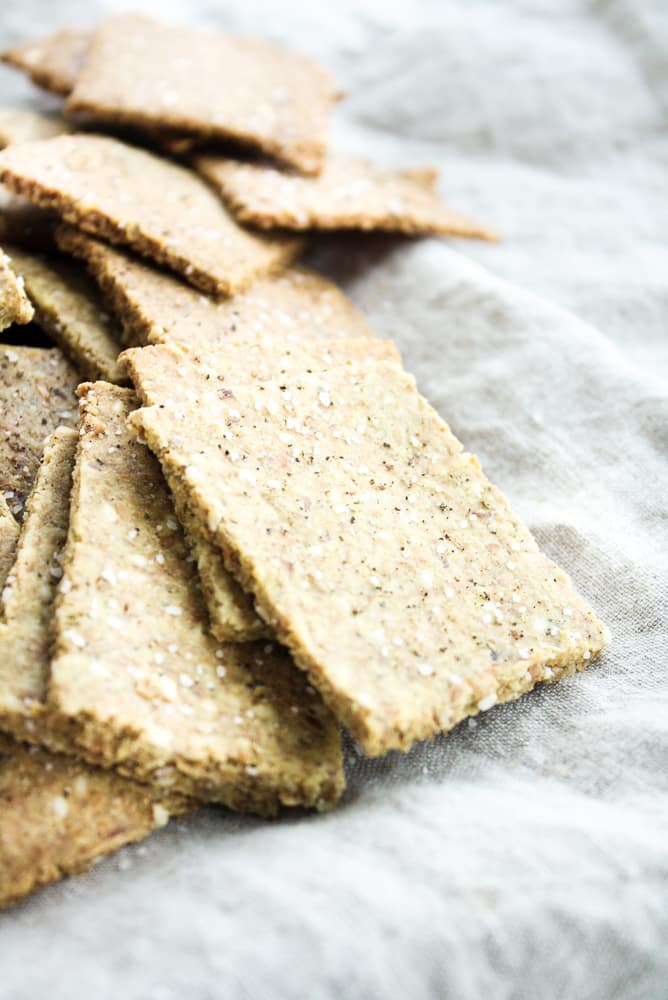 Find all ketogenic Real Balanced recipes here!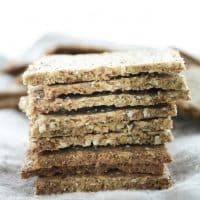 Low-Carb Crackers
---
Author: Sara Nelson
Prep Time: 10 minutes
Cook Time: 15-18 minutes
Total Time: 40 minutes
Yield: 30 crackers, depending on size 1x
Category: Snack
Method: Bake
Cuisine: American
Description
These Low-Carb Crackers are the perfect snack to satisfy your craving for something salty and crunchy! This recipe is low-carb, keto, paleo, dairy-free, gluten-free, grain-free, vegetarian, refined-sugar-free, and only 2.3g net carbs per serving!
---
---
Instructions
Preheat oven to 325 degrees.
To a mixing bowl, add all dry ingredients excluding coarse salt and ground pepper and whisk until well-combined. Add egg and, using hands, knead together until all ingredients are fully incorporated.
Spray two pieces of parchment paper with cooking spray. Lay one piece down, spray side up, placing dough in center. Lay the other piece down, spray side down so it touches the dough, and lightly press down.
Using a rolling pin, roll dough until it is an even layer. The dough should be quite thin. Remove and discard the top piece of parchment paper. Carefully slide a baking tray beneath the parchment paper with dough on top.
Using a knife, gently cut crackers into desired size. (It seems to work best to press the knife down and bring it back up after each cut, rather than slicing straight through). Sprinkle coarse salt and black pepper to top of dough.
Bake crackers for 15-18 minutes. Remove crackers from oven and allow to cool completely before breaking apart and eating.
Keywords: low-carb cracker, keto cracker, low-carb snack, keto, paleo snack, paleo cracker, almond flour crackers, flax crackers
Reader Interactions