Have you ever tasted a fat bomb before? These bite-sized snacks come in a variety of shapes and flavors. If you haven't made these in the kitchen yet, well you're in for a treat! I've gathered 20 of the best fat bomb recipes to help you stay satiated without getting kicked out of ketosis.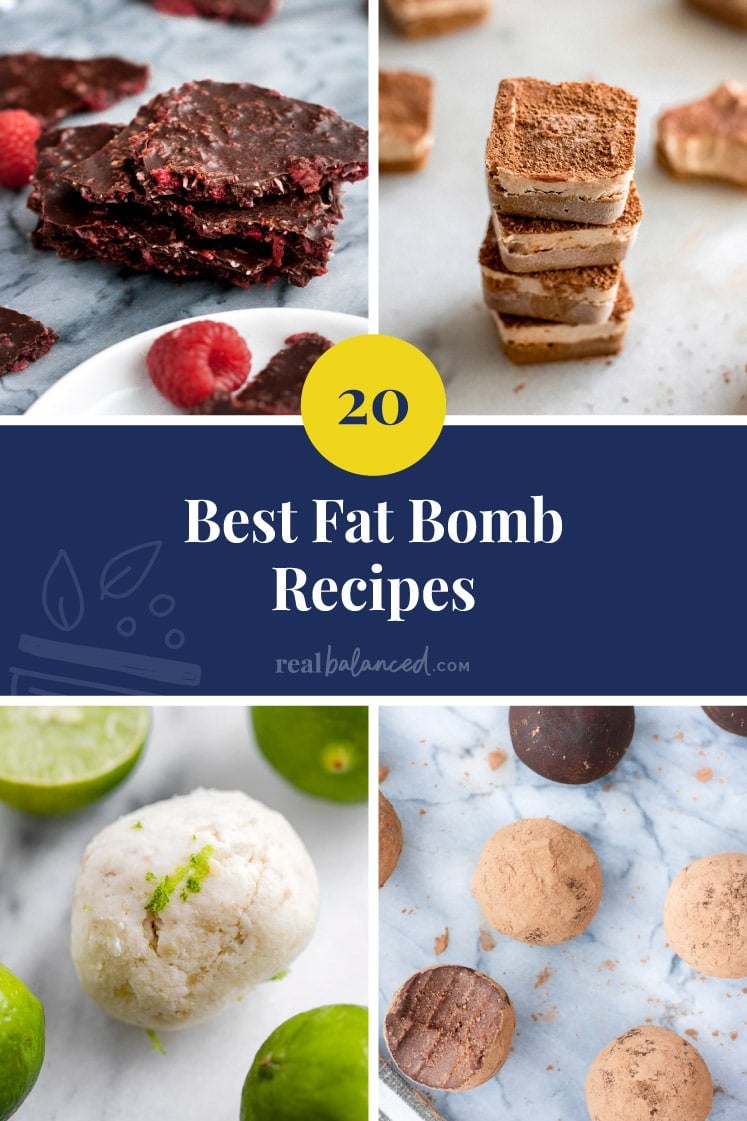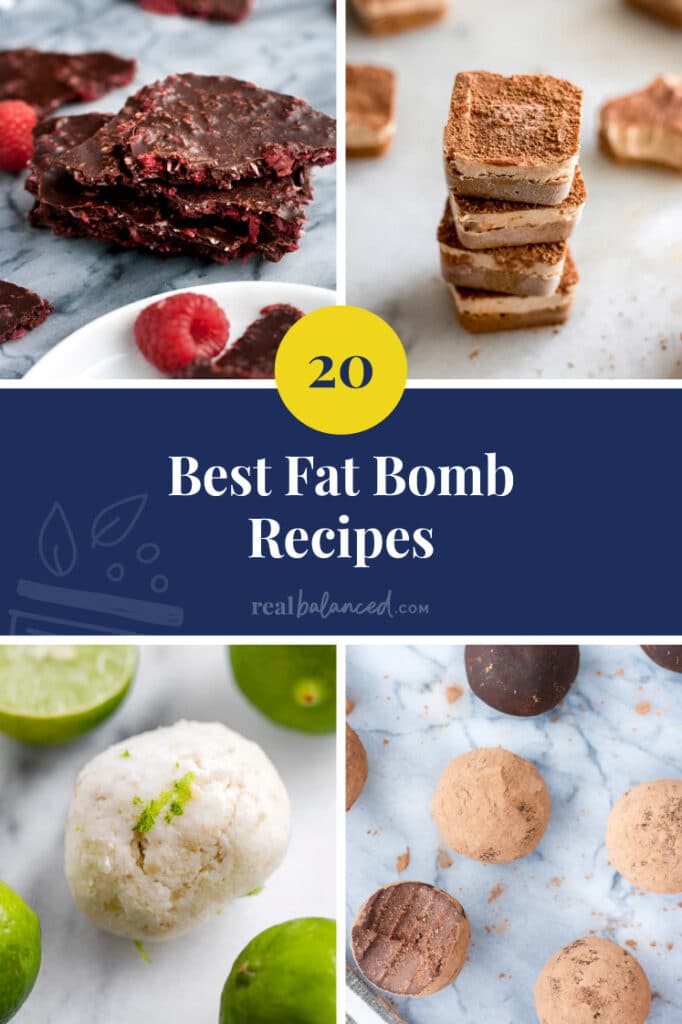 What are fat bombs?
When you're on the keto diet, your body relies on burning fat for energy instead of carbohydrates. And that's where these delicious morsels come in handy with their high-fat content! One serving usually packs a decent amount of fat, enough to help keep you full without stimulating insulin (a.k.a. the hormone that leaves us hunting through our pantry shortly after eating).
It's convenient and delicious, which is why we tend to prepare several batches on a regular basis! These are honestly one of the easiest keto desserts you can make and I'll totally understand if this ends up as a staple in your household.
Why eat fat bombs?
The beauty of making these and keeping them handy is that it gives your body the energy it needs without too much fuss. Pop one in your mouth and your hunger is as good as gone!
Now, depending on your daily macro needs, you can have about one to two servings a day without feeling guilty about it. You can enjoy these either as a quick savory snack OR make it sweet to have them double as a yummy dessert.
Now, this particular list is the dessert-variety, so you'll usually see the same ingredients used throughout the recipes I've listed below:
Softened cream cheese
Butter or coconut oil
Coconut flour or almond flour
Monk fruit sweetener, stevia, or erythritol
SunButter, almond butter, or peanut butter
Sugar-free chocolate or unsweetened cocoa powder
These ingredients not only make fat bombs incredibly gratifying but is also what makes them the perfect keto dessert!
Click here for my handy ingredients and materials list.
What Sweetener is Best for Keto?
I personally sweeten my keto dessert recipes with Lakanto Monk Fruit Sweetener. It's a net-carb-free and calorie-free sweetener that is sourced naturally and won't spike your blood sugar. Monk fruit sweetener tastes exactly like traditional sugar and incorporates perfectly into recipes!
If you are looking for a sweetener that tastes like sugar and is low-carb, keto, vegan, and paleo-compliant, I highly recommend trying Lakanto Monk Fruit Sweetener! You can use code "REALBALANCED" for 20% off your total order!
Looking for more information on monk fruit sweetener? I wrote a post answering all of your most frequently asked questions… check it out!
If you are unsure if you will like monk fruit sweetener, I suggest ordering their Taste Test Bundle! This deal includes classic monk fruit sweetener, golden monk fruit sweetener, a recipe e-Book, and Lakanto's Taste Test Guarantee all for over 60% off retail prices!
Get Your Test Taste Bundle Here!
Equipment and tools you'll need
For many of these recipes, a silicone mold (also known as a "fat bomb mold") is used to shape them nicely because you can easily pop them out after they've hardened. Additionally, I find that an electric mixer and a blender comes in handy when trying to prepare and mix the ingredients.
How to Store Keto Fat Bombs
Since one of the main ingredients is either coconut oil and nut or seed butter, it is recommended to store them in an airtight container in the refrigerator or freezer. Be sure to check the instructions to determine the proper storage for the ones you're making.
---
Photo & Recipe courtesy of Real Balanced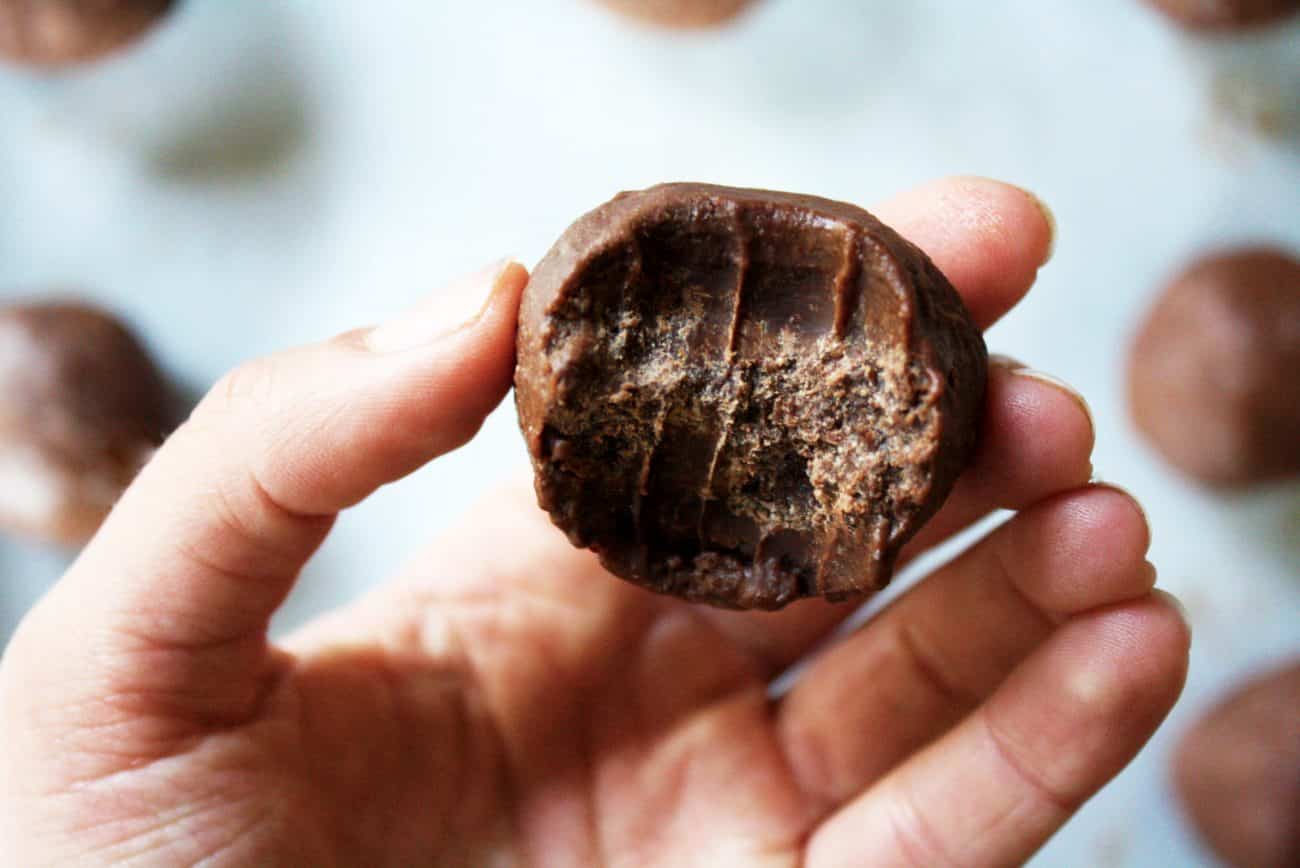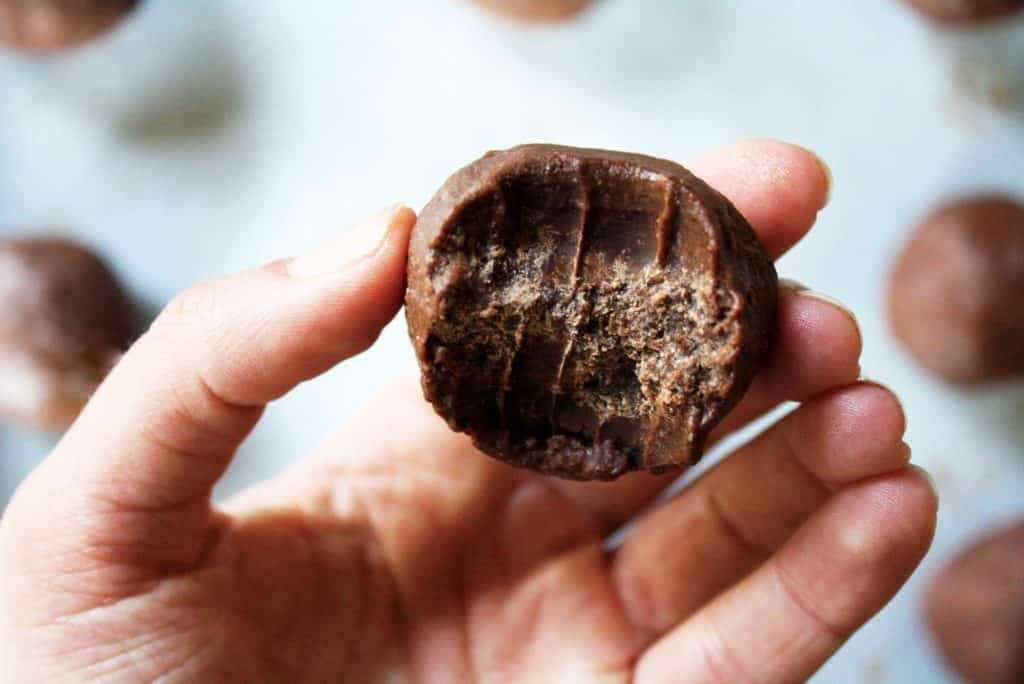 These delightful morsels taste just like fudge and doesn't even contain refined sugar! This keto-friendly 'bombs' comply with a variety of diets such as the low carb, paleo, and vegan diets. If that's not reason to whip up a batch, I don't know what is!
Photo & Recipe courtesy of Real Balanced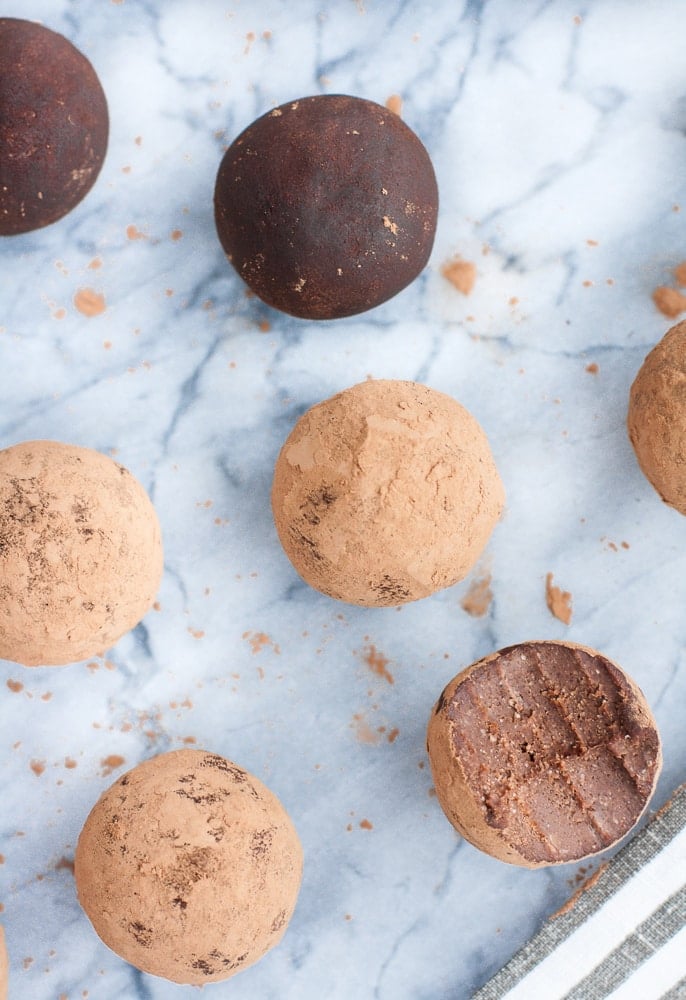 You've probably never had low-carb chocolate truffle like these before! Not only are they great for getting the pep back in your step, but these super tasty snacks also has a special ingredient that only boosts keto benefits.
Photo & Recipe courtesy of Real Balanced
Don't these sound perfect for the holidays?! Whoever came up with the dark chocolate and peppermint combo is a genius! Get ready to get your sweet tooth satisfied, because these are unlike any sweet AND cool bomb-bites you've had before. Sooooo good even your guests will love them!!
Photo & Recipe courtesy of Real Balanced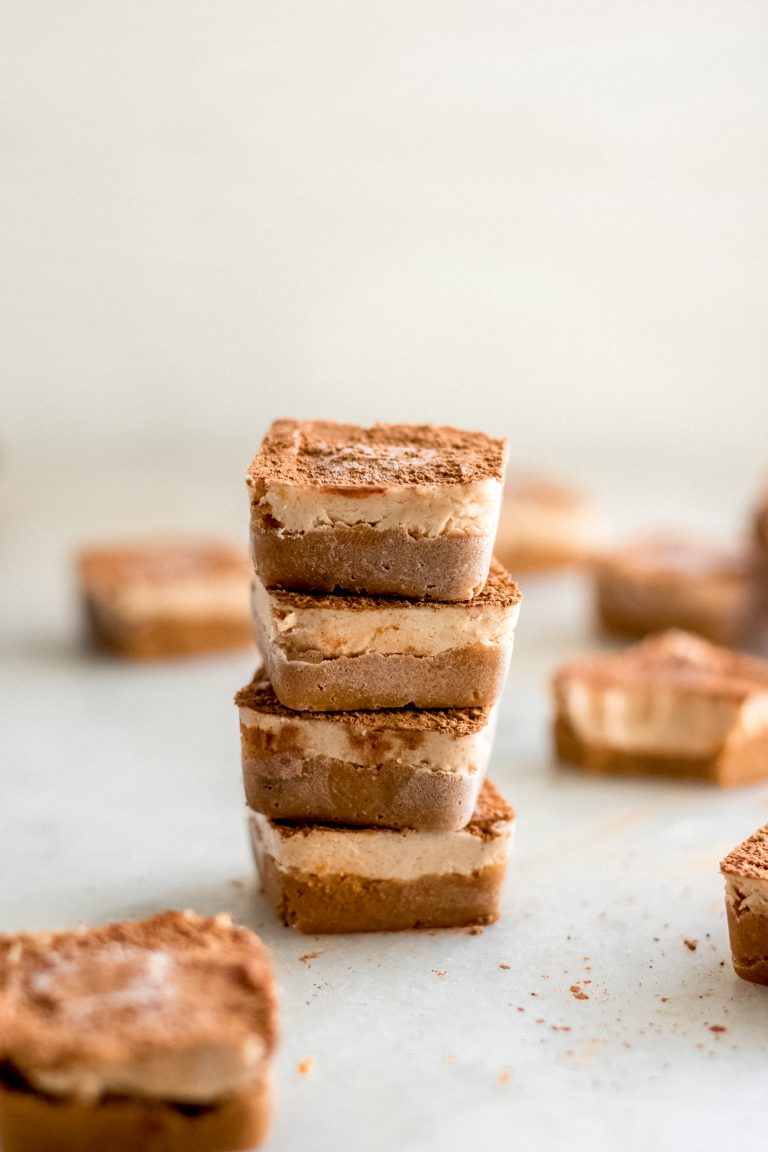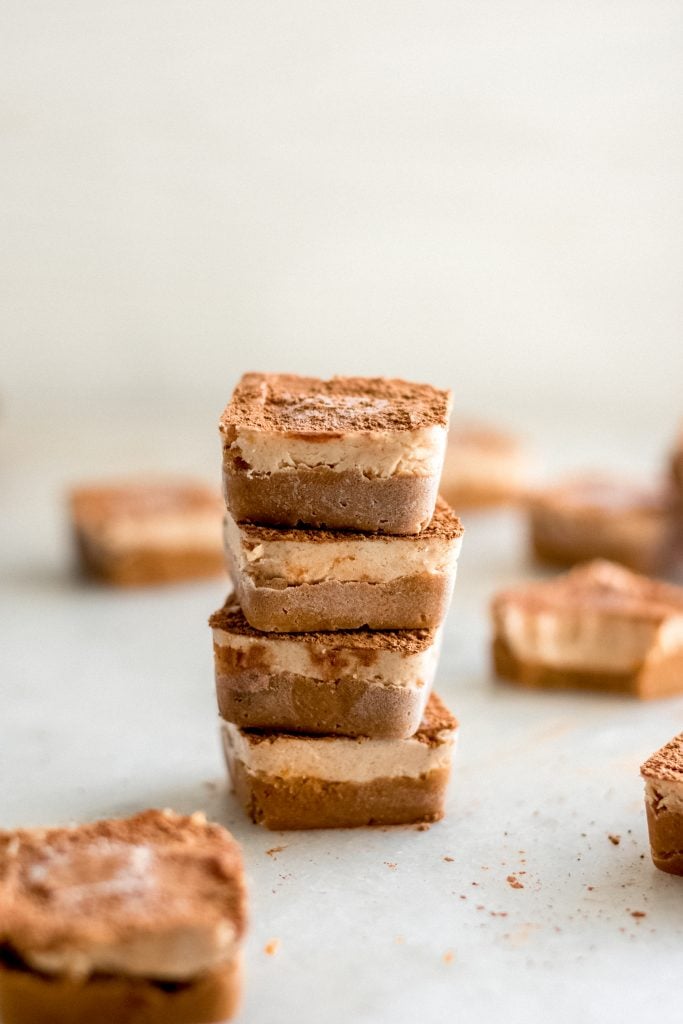 These are one of my absolute favorites! Hands down one of the best keto desserts I've ever developed. They are the delectable keto dessert that is GUARANTEED to be loved by all! Seriously so, so, SO good AND only takes 30 minutes to make. Don't resist, go ahead, and make these already!
Photo & Recipe courtesy of Low Carb Yum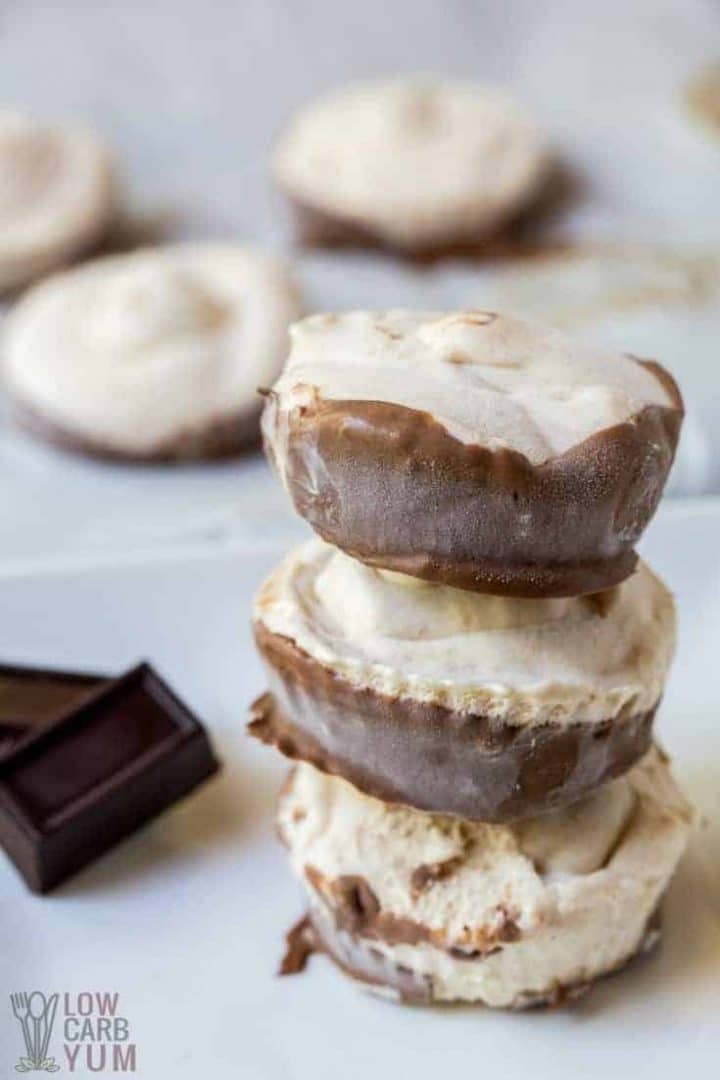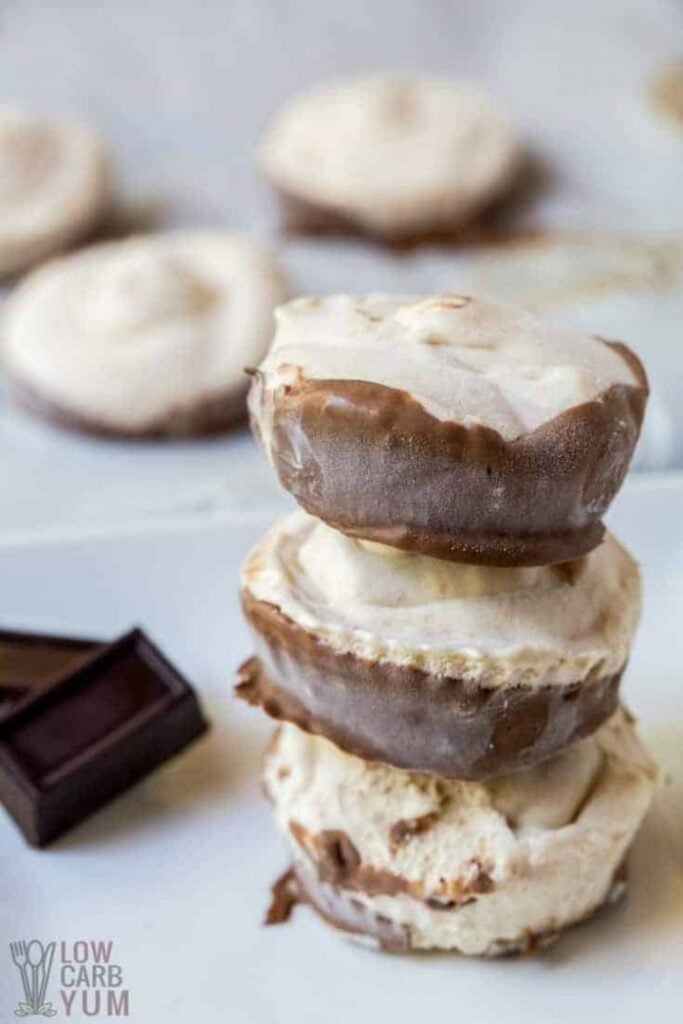 If you love peanut butter, then this one is perfect for you! It's low carb, sugar-free, keto-friendly with all the yummy goodness of peanut butter. The hardest part (probably) is waiting for these low carb yums to set… that and maybe stopping after a piece or three. Either way, it's going to be worth it!
Photo & Recipe courtesy of Real Balanced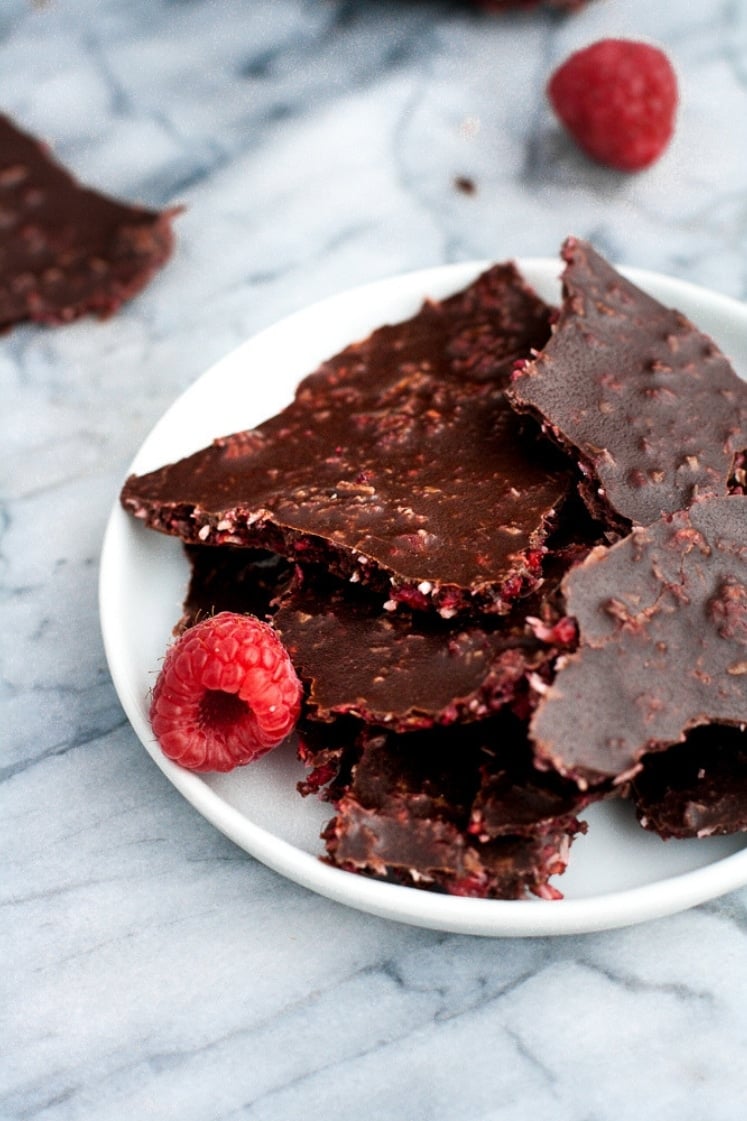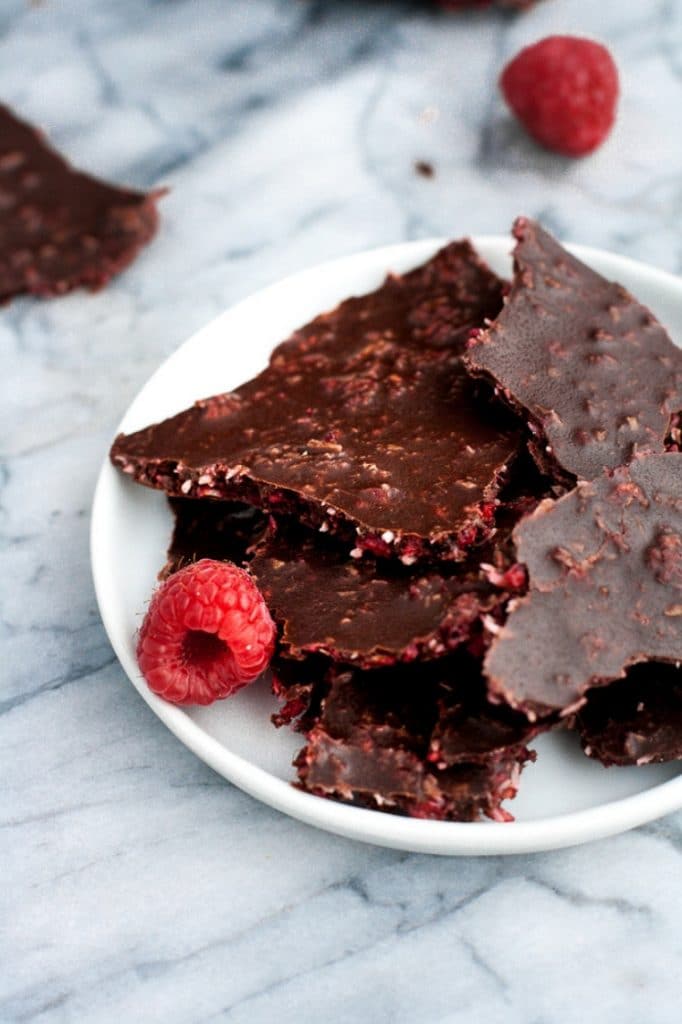 This dark chocolate raspberry bark is a perfect keto dessert recipe to have on-hand for parties and get-togethers! I mean, look at it! This has that sweet "artisanal vegan keto chocolate" vibe written all over it. If you're impressed by how it looks, wait til you take a bite!!
Photo & Recipe courtesy of Keto Cooking Christian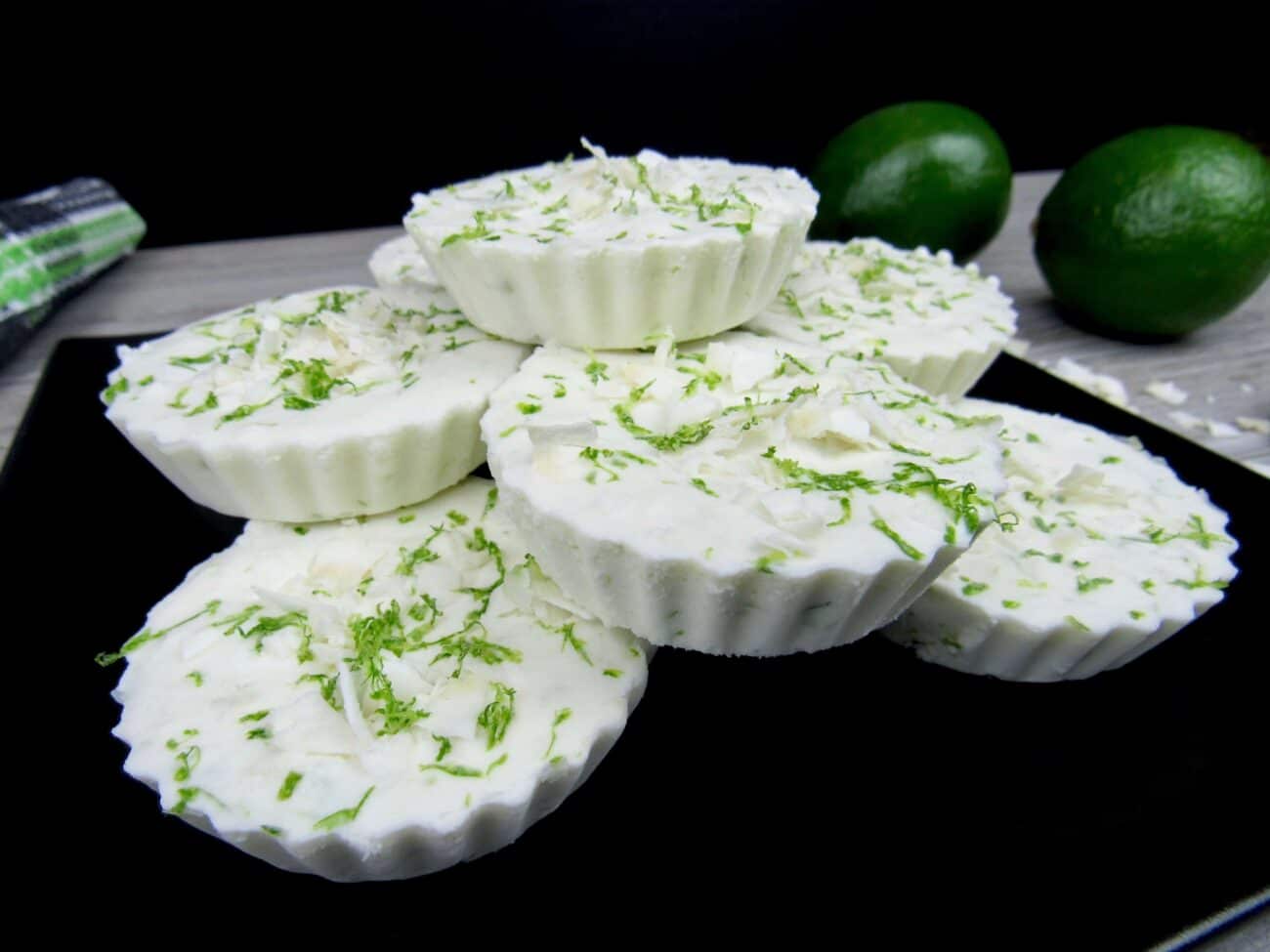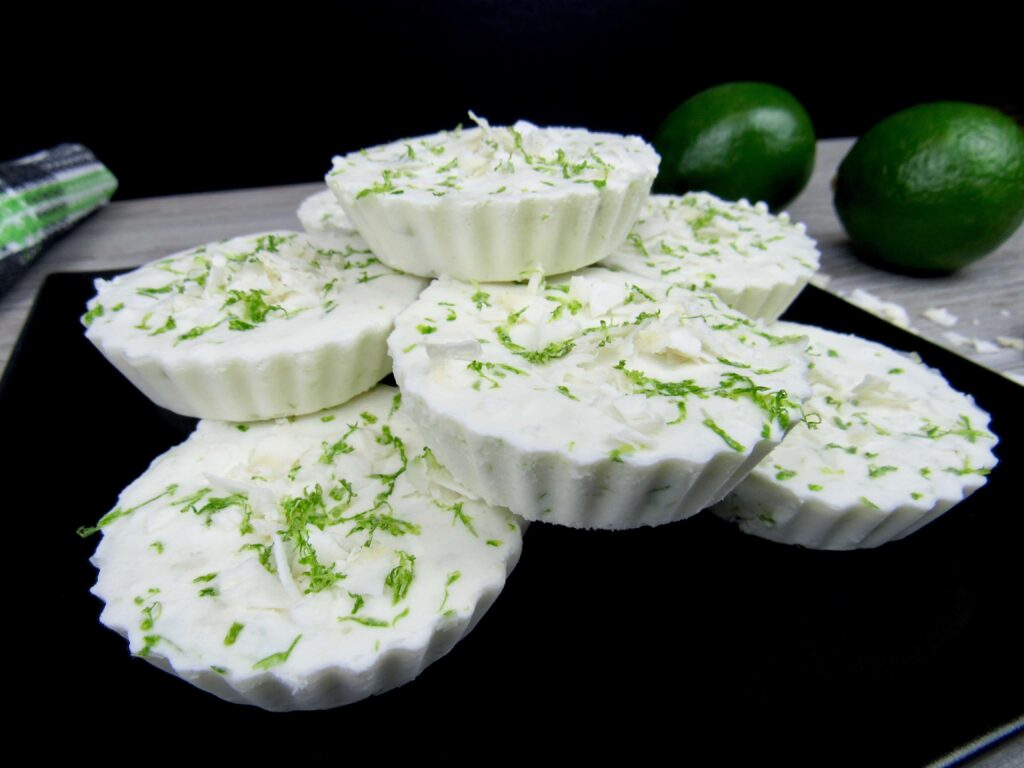 Who would've thought that shredded coconut paired with lime would make such a tasty keto dessert?! Creamy yet tart, these super easy yet tasty tropical little bites might just become your low carb snack staple.
Photo & Recipe courtesy of Real Balanced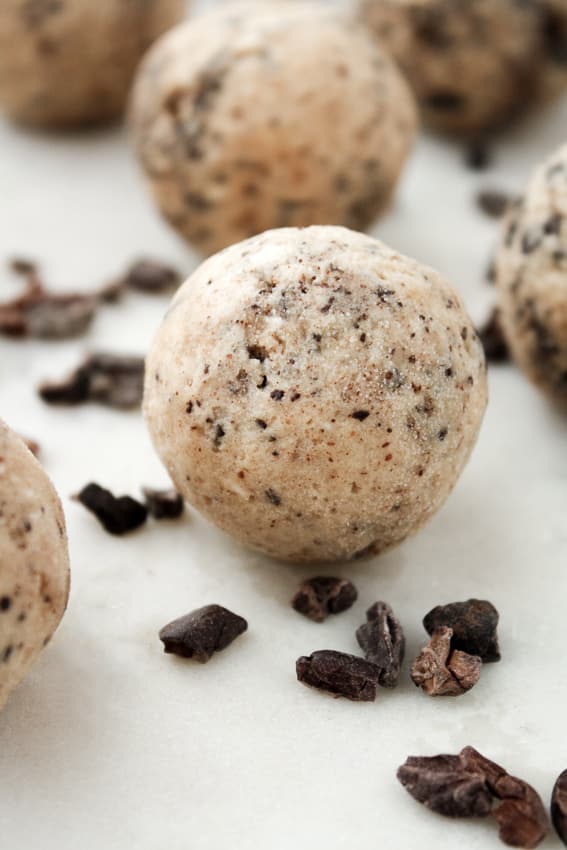 Mmmmmm… chocolate chip cookie dough balls!! Oh wait, these aren't really cookie dough! But given its undeniably chocolate chip cookie dough taste I suppose it's really only a matter of time before you start stockpiling these in your fridge. If you're new to the keto diet, then I totally recommend whipping these up! You're welcome.
Photo & Recipe courtesy of Wholesome Yum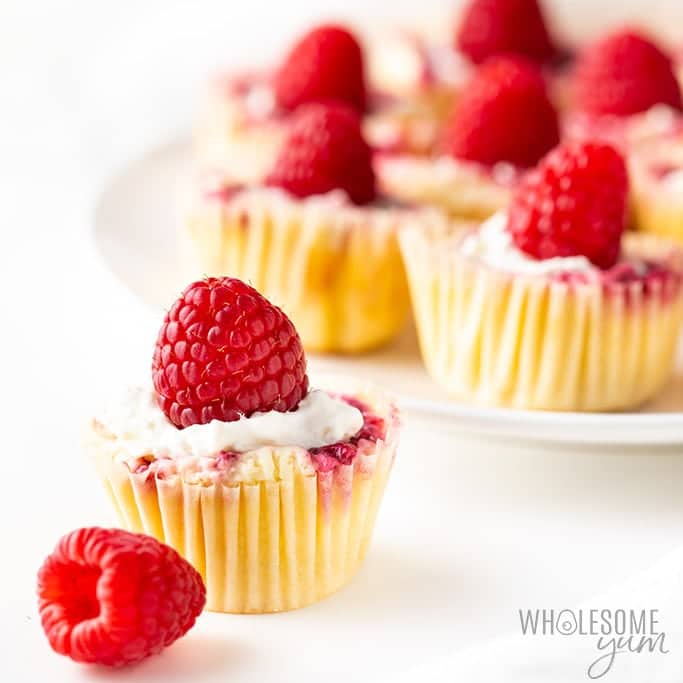 Here's a little not-so-secret: Cheesecake is made in heaven, but it comes with a price — carbs. You know the struggle! So often you find yourself blatantly ignoring that slice of heaven because it's loaded with sugar. But thanks to creative keto ingenuity, you can now enjoy these creamy bites without the guilt. These cheesecake babies only garner 1g of net carb per serving… ONE! GRAM! NET! CARB! PER! SERVING!! Sold.
Photo & Recipe courtesy of Real Balanced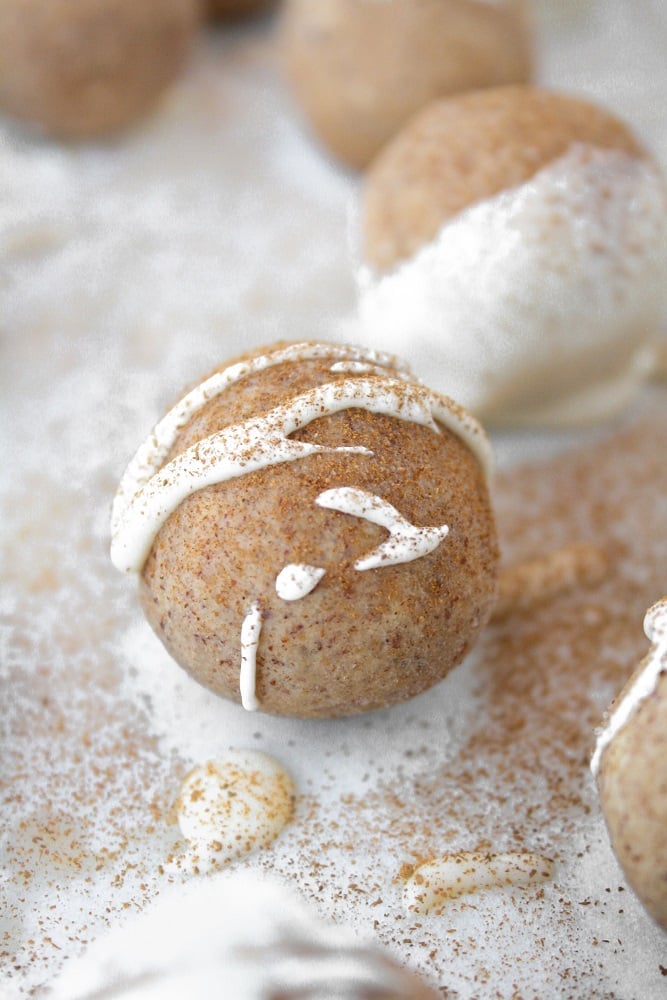 Sometimes you find yourself craving for frosted cinnamon rolls and just want to stuff the whole thing in your mouth. Now, I can't advise you doing that with regular-sized cinnamon buns, but maybe you could with these keto cinnamon roll balls. I say you could, but really it's more like a resounding YES!! Bite-sized, minus the mess, and without spiking your sugar levels. Yes, yes, yes.
Photo & Recipe courtesy of Real Balanced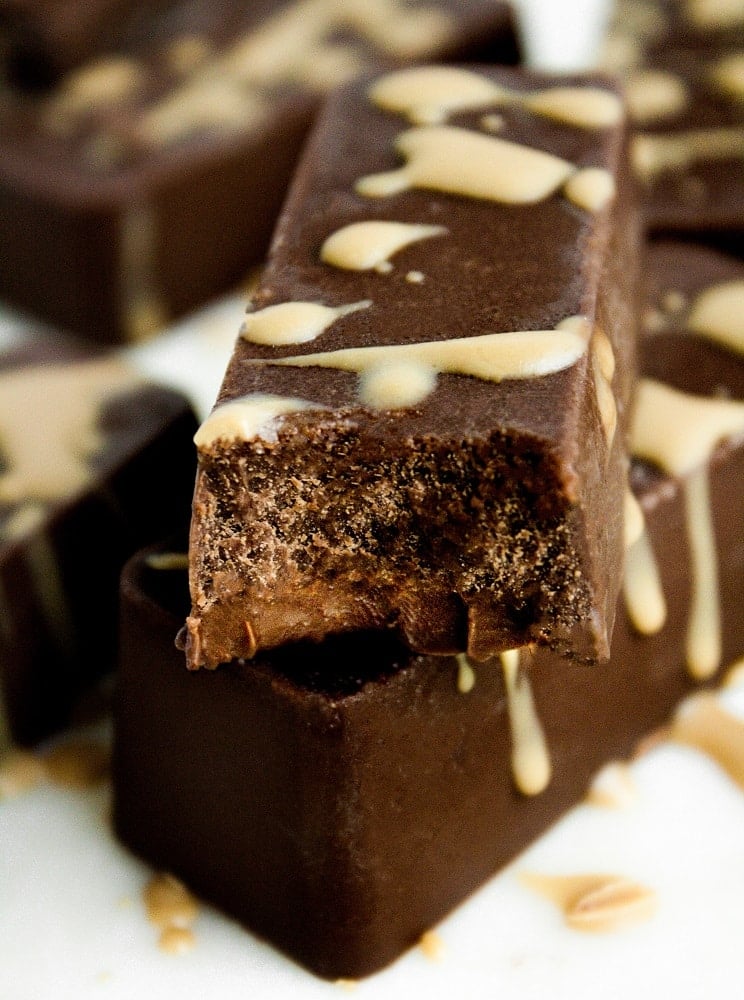 What's better than a delicious chocolate bar?! (points to recipe's featured image) A chocolate bar drizzled with SunButter sauce!! Full of decadent chocolate flavor with a splash of nut-free nutty goodness, this recipe is the answer to your keto chocolate dreams. To sweeten the deal, this recipe is also compliant with several other diets like paleo and vegan!
Photo & Recipe courtesy of My Productive Backyard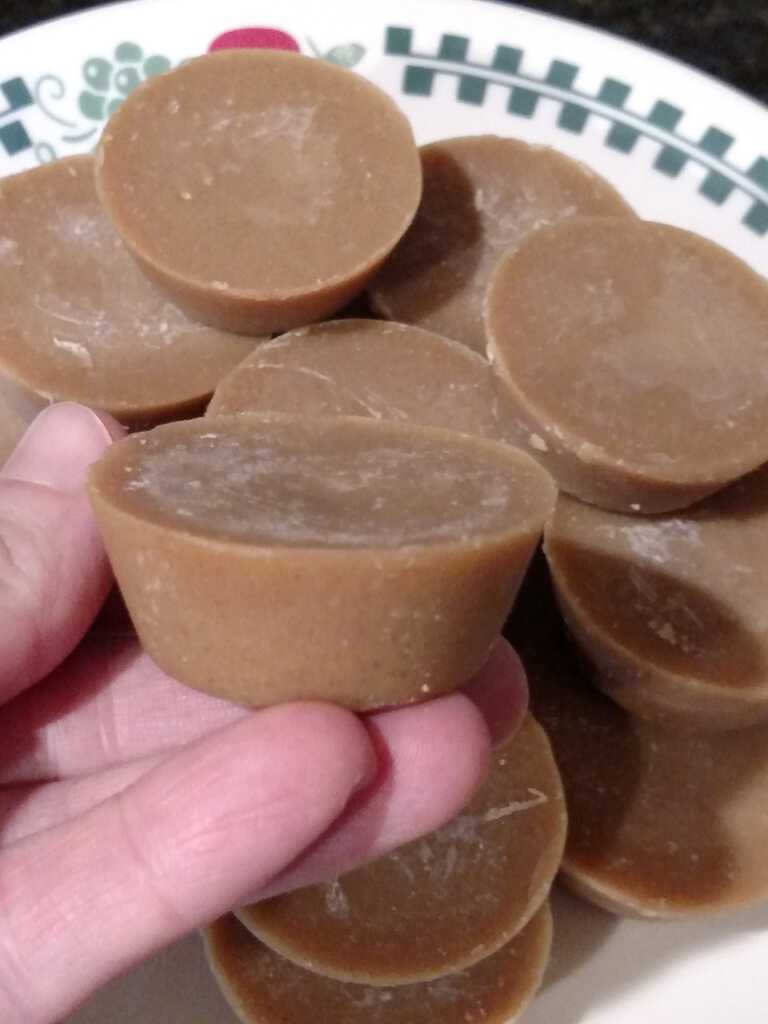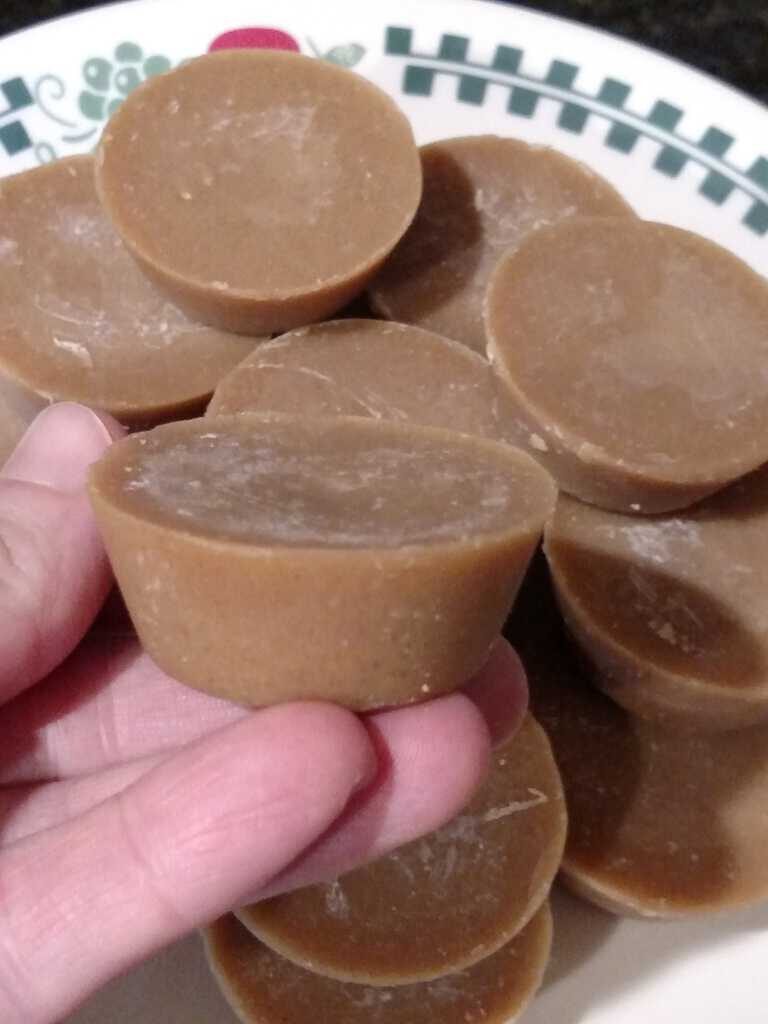 Is this easy to make? Yep. Is it peanut buttery beyond compare? You bet it is! Does it have minimal carbs? Yessir! Only 0.33g net carbs per serving. Can I use a nut-free substitute? Looks like it! Any more questions? Yeah… didn't think so. Now, go get the ingredients ready and let's make some magic!
Photo & Recipe courtesy of Real Balanced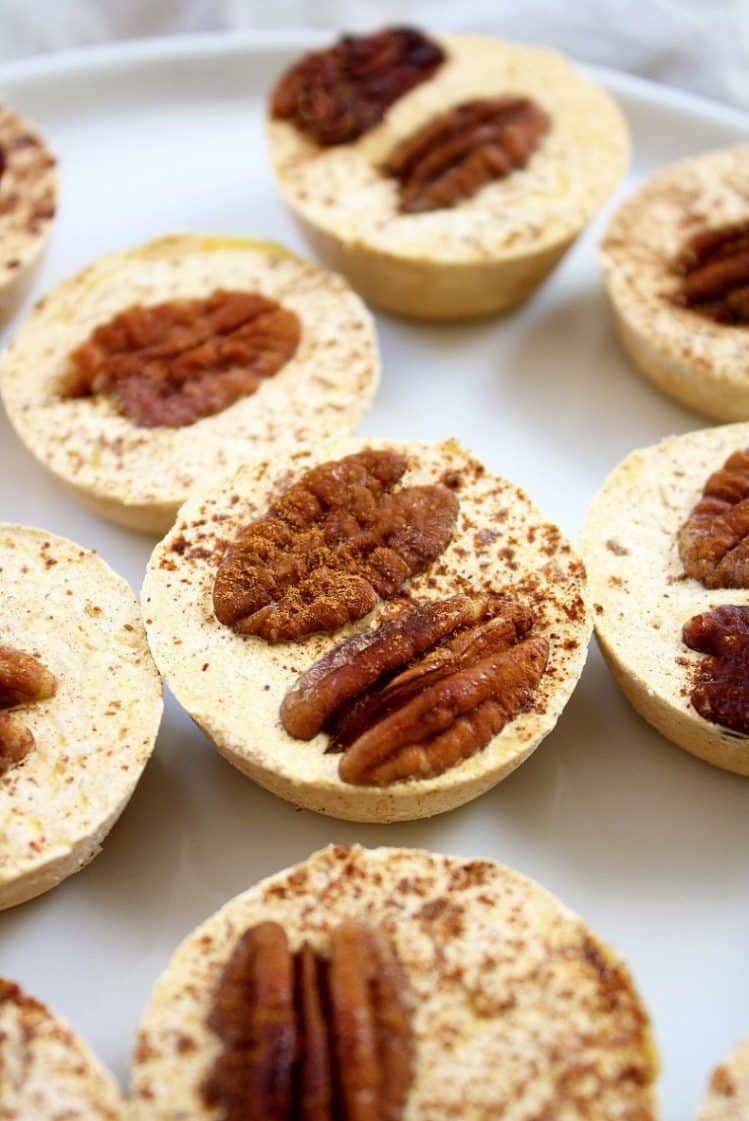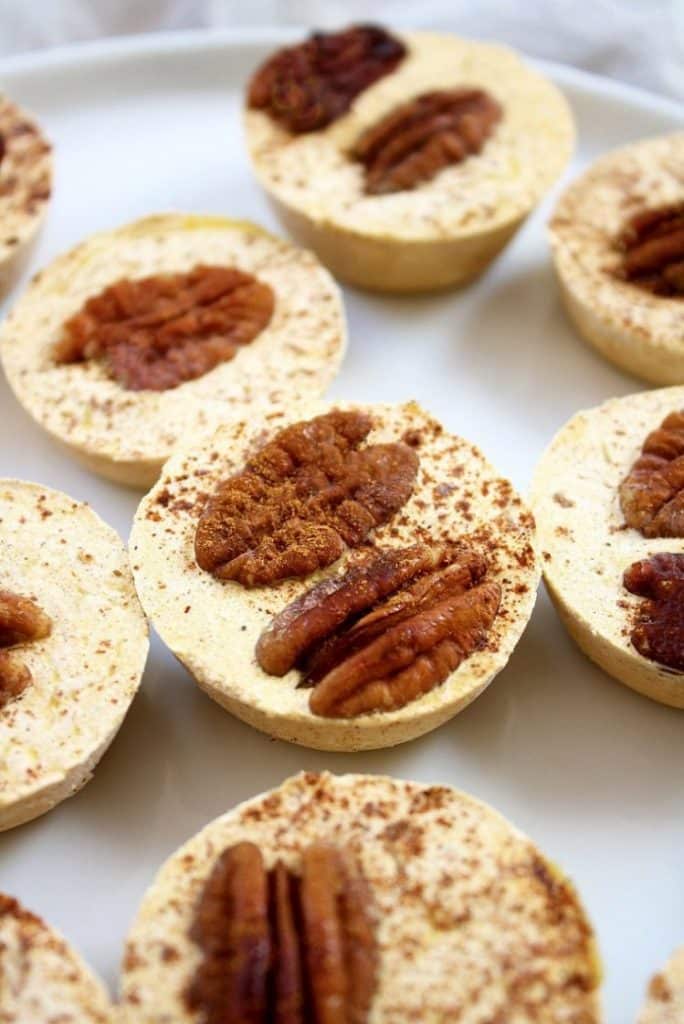 Whatever season you fancy, you can't deny that there's something cozy about pumpkin spice! This recipe is sweet, creamy, and, pumpkin-y. Reminiscent of a pumpkin spice latte minus the mountain of sugar, it's a feast of your favorite fall flavors. Go ahead and indulge!
Photo & Recipe courtesy of Real Balanced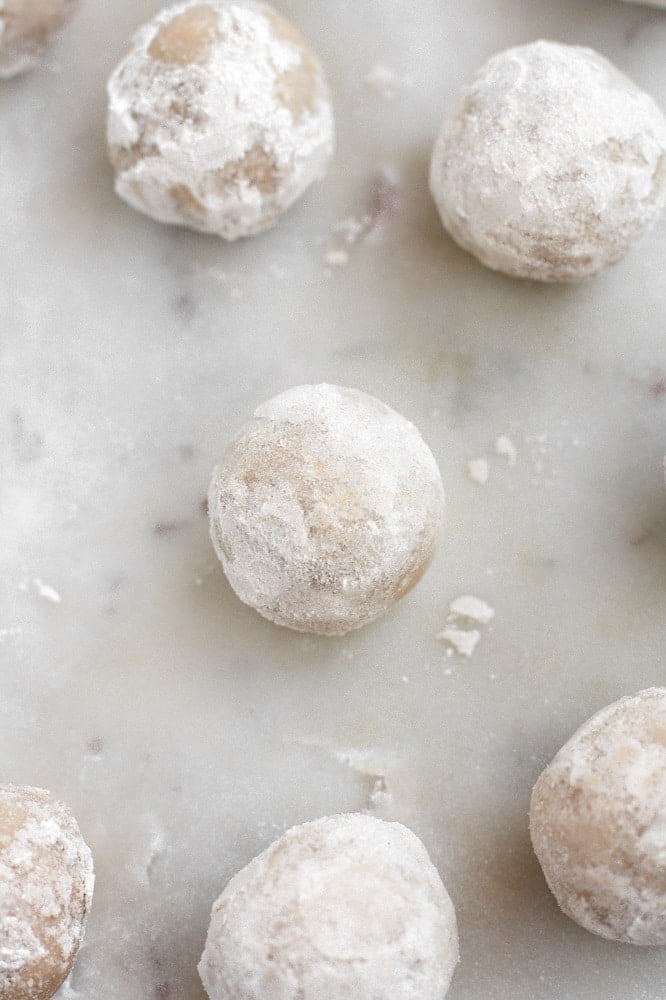 Made with only simple and straightforward ingredients, these look and taste exactly like powdered donut holes!! And don't worry, you can definitely share this with your family and friends, as these are keto-friendly, nut-free, and vegan-compliant. This freezer-friendly recipe is something you can whip up today and enjoy for the rest of the week.
Photo & Recipe courtesy of Diabetes Strong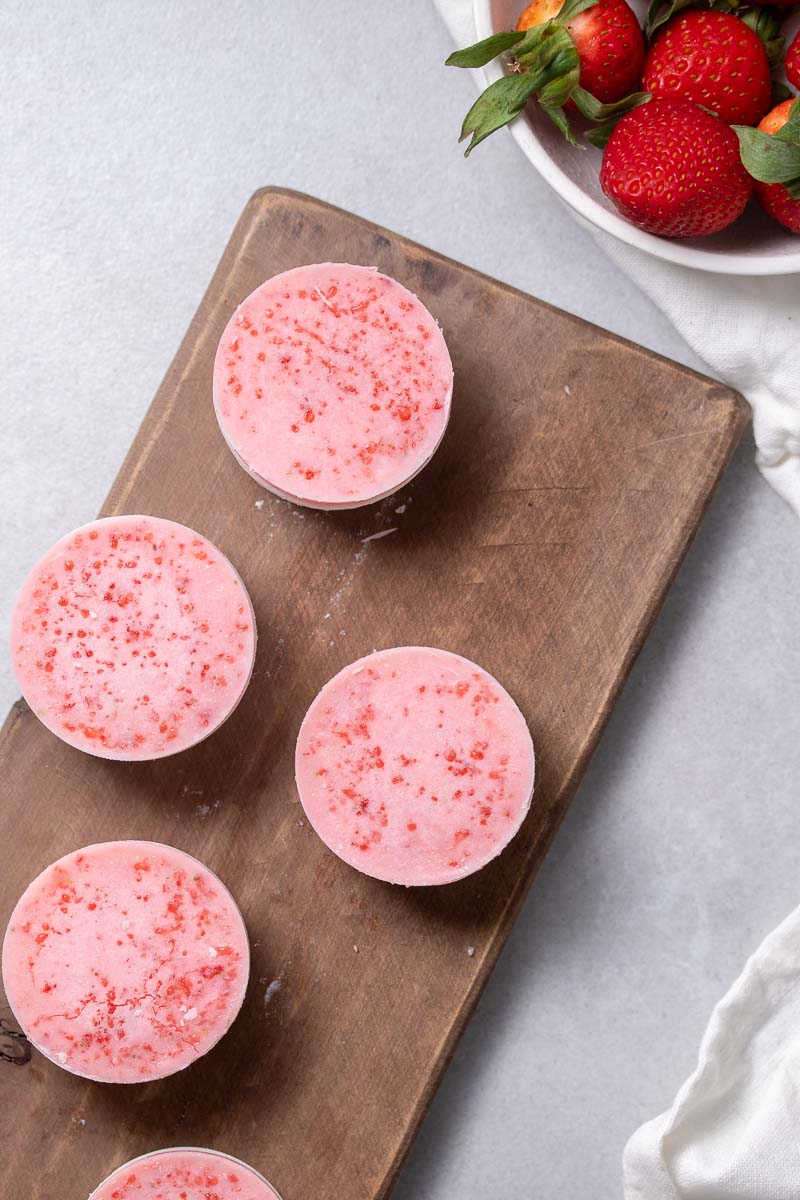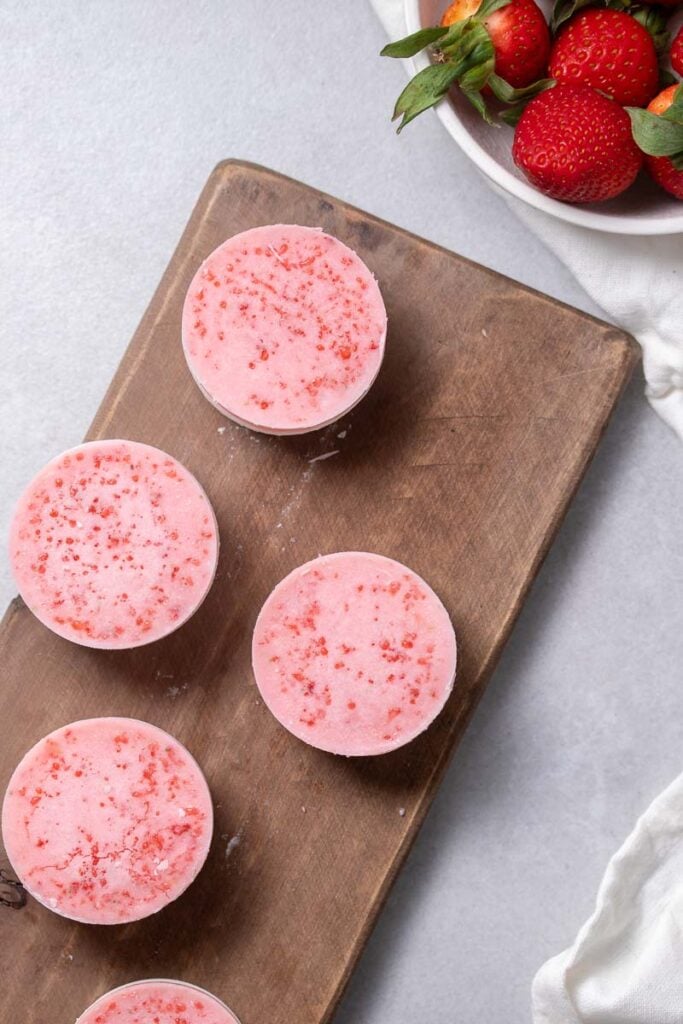 What makes this recipe so amazing, aside from the fact that they're yummy, is that the steps are super simple and the ingredients are easy to acquire. If you like your desserts rich and tart, then you'll love this!
Photo & Recipe courtesy of Real Balanced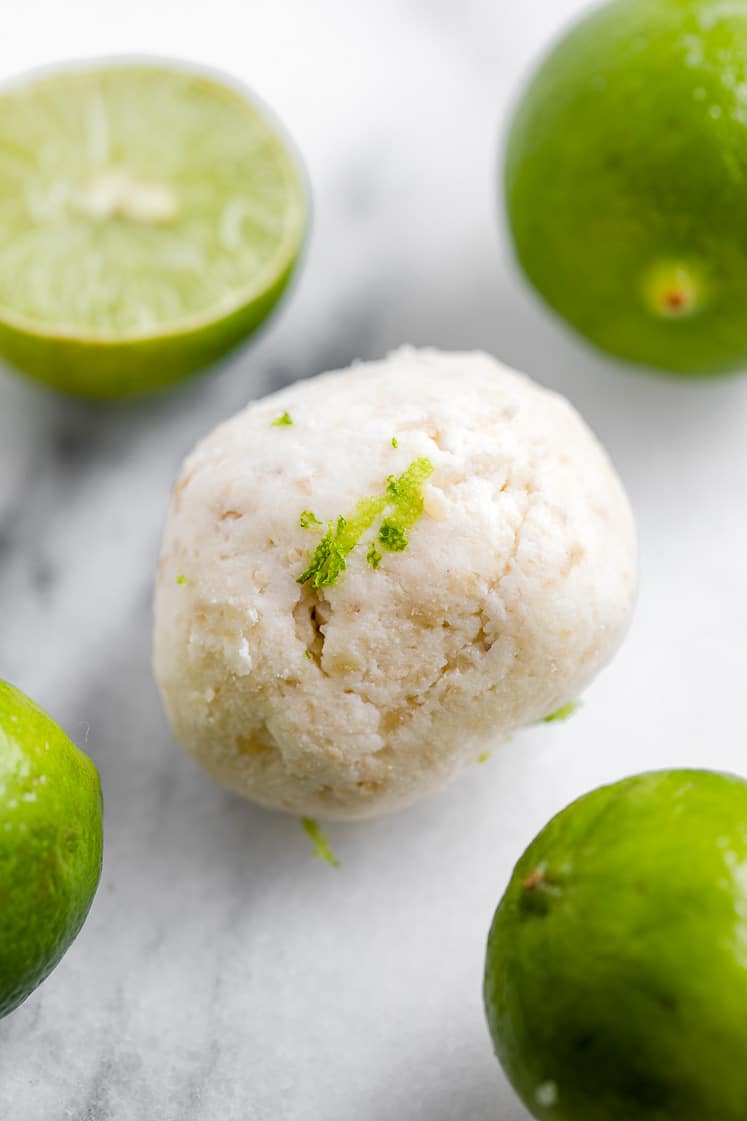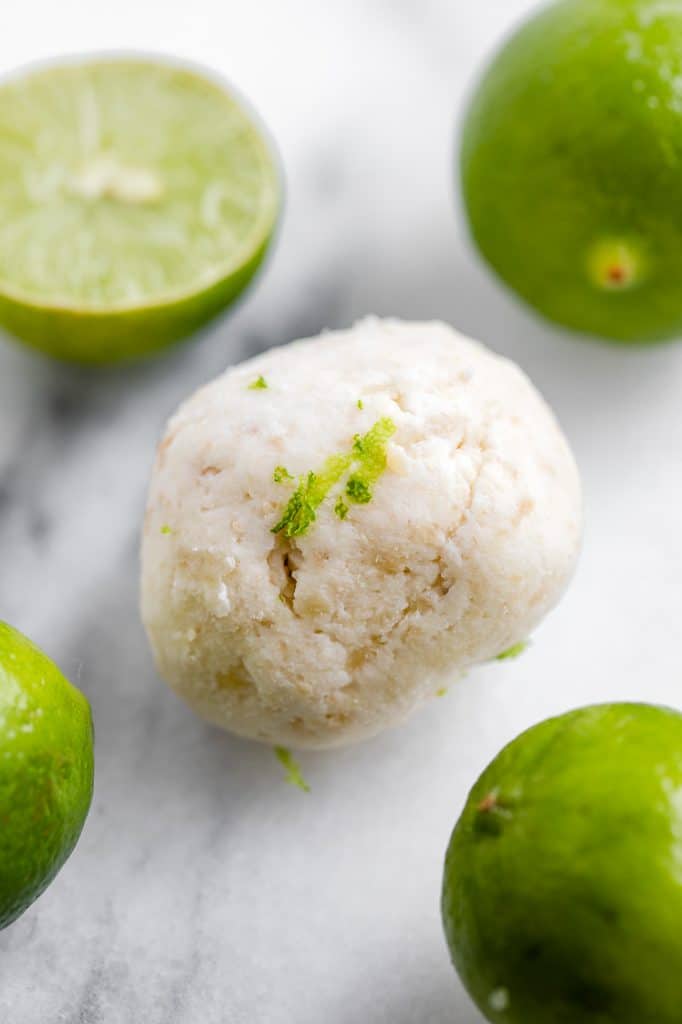 Key lime pie fans, rejoice! I developed this to harness all the key lime pie goodness into one keto bomb bite. These satisfying and energy-boosting delights are what you get if you turn a slice of key lime pie into keto-friendly morsels. Try it and you'll see what I mean!
Photo & Recipe courtesy of FatForWeightLoss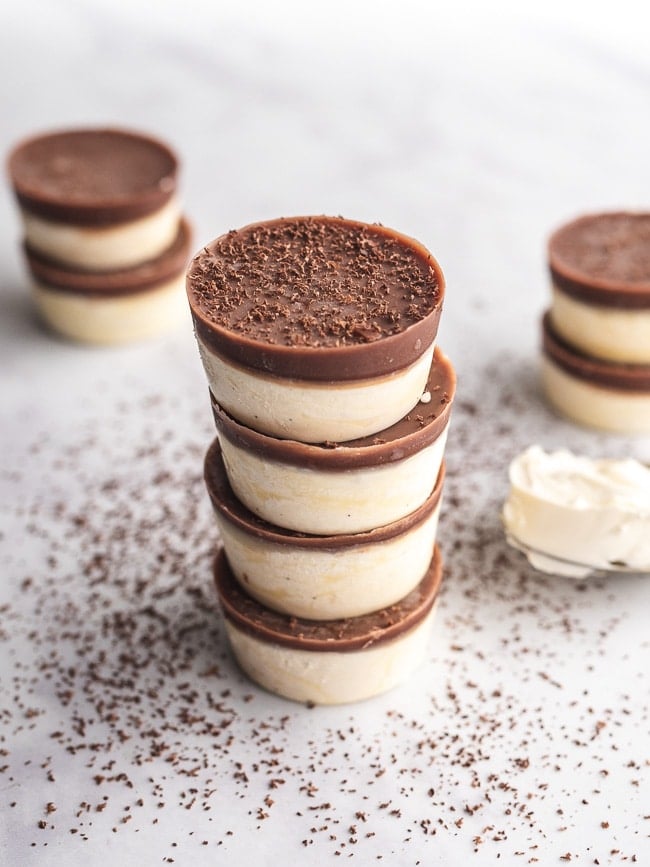 No matter what you do, no matter where you are… cheesecake is and will always will be a favorite, and these chocolate covered cheesecake cups are no exception! Delicious, satiating, and lasts longer than your average cheesecake. I'd count that as a win-win!
---
Photo & Recipe courtesy of Yellow Glass Dish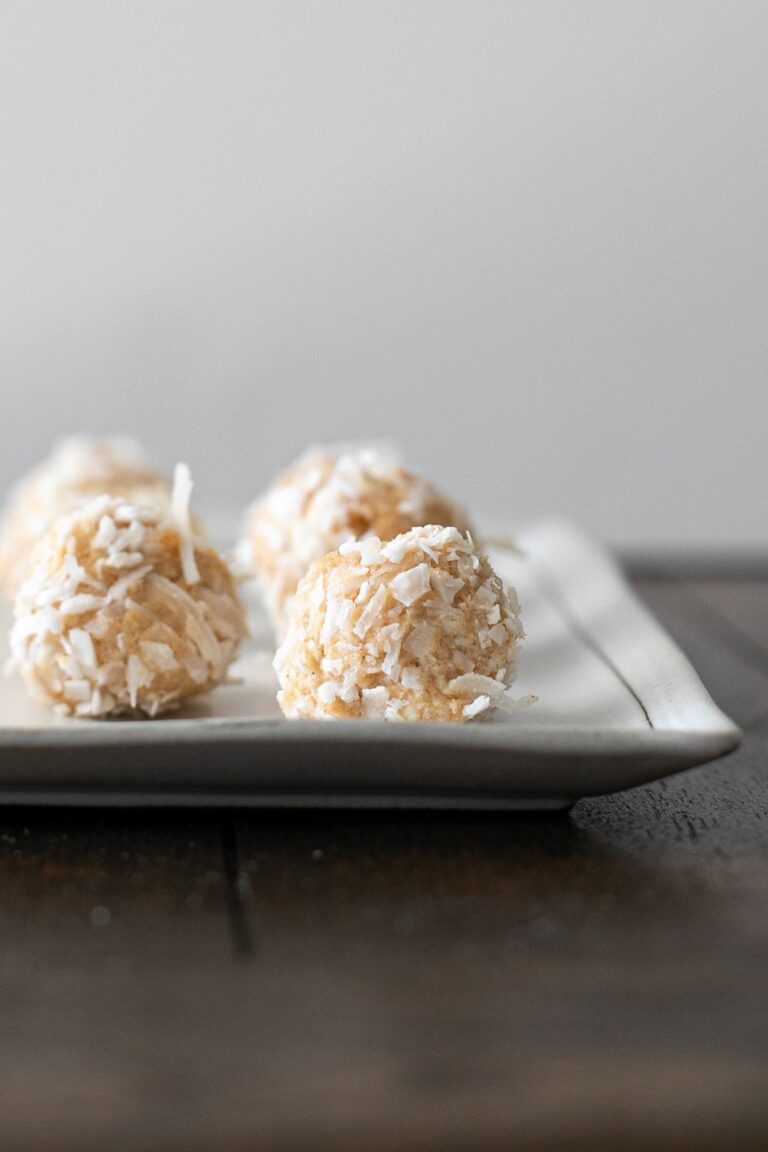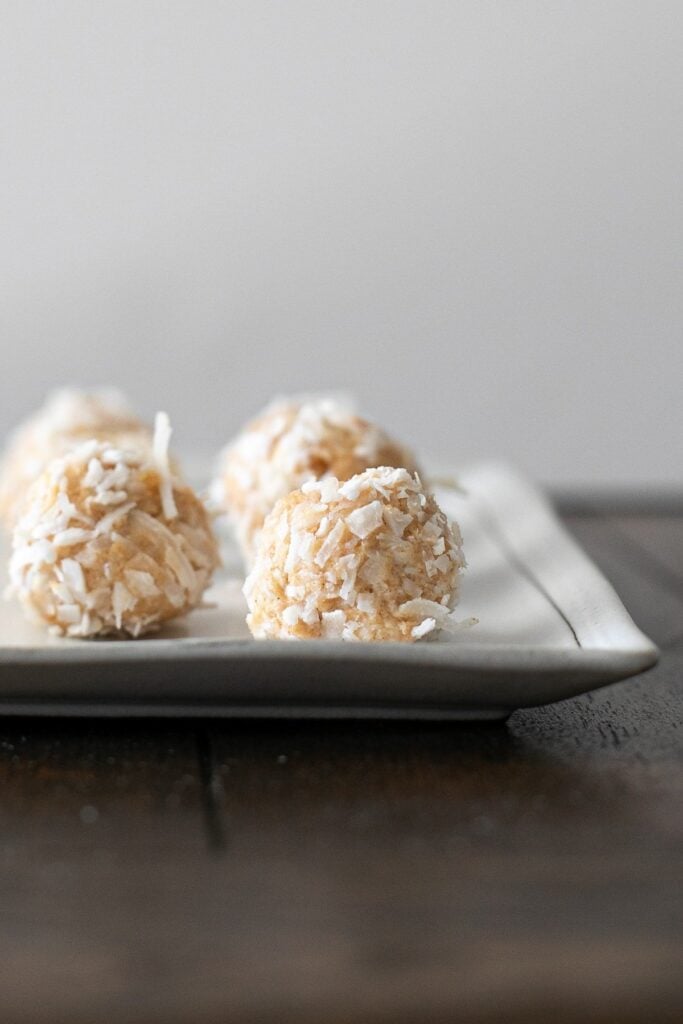 Imagine having 3 prominent ingredients combined into one… wow, what an epic keto dessert experience that's going to be. Whip up a batch to keep on hand or share it with loved ones, it doesn't matter — you're all going to finish low carb treats these shortly. Yummmmmmy!!
Photo & Recipe courtesy of Step Away From The Carbs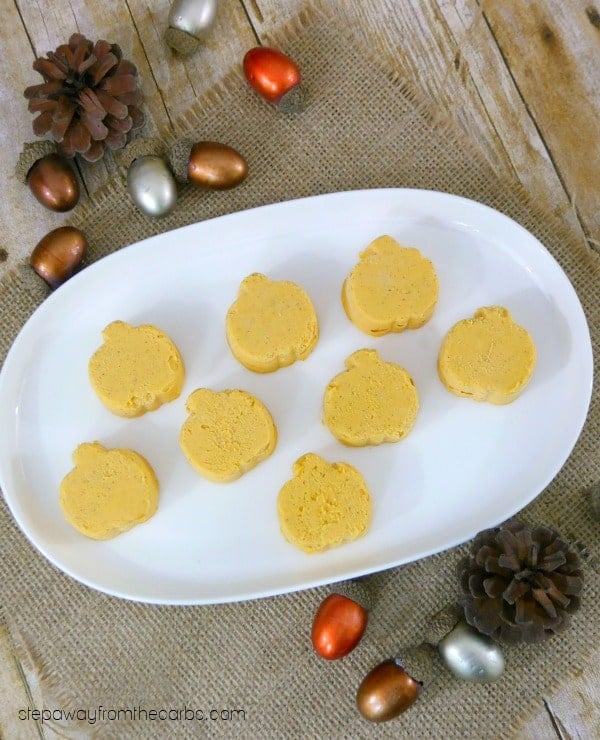 This fall-inspired recipe proves that pumpkins aren't only for soups and pies, they can be turned into bite-sized snacks too. If you want a convenient way to add more nutrients to your diet, then these are worth the try!
Photo & Recipe courtesy of Joy Filled Eats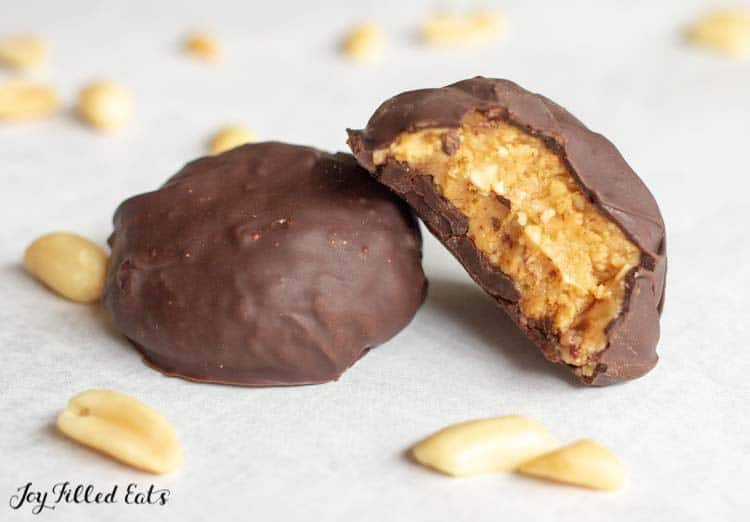 Would you look at that?! Don't these look like healthier keto-fied Reese's? But unlike Reese's, these only take 4 ingredients and 40 minutes to make!! It even has decent amounts of calcium, iron, and potassium per serving. Oh, and you can even customize them! Amazing!
Want nut-free keto fat bomb recipes?
Reader Interactions