These Key Lime Pie Fat Bombs are full of fresh, citrus flavor and are a great source of nutrient-dense ingredients to keep you full and focused between meals!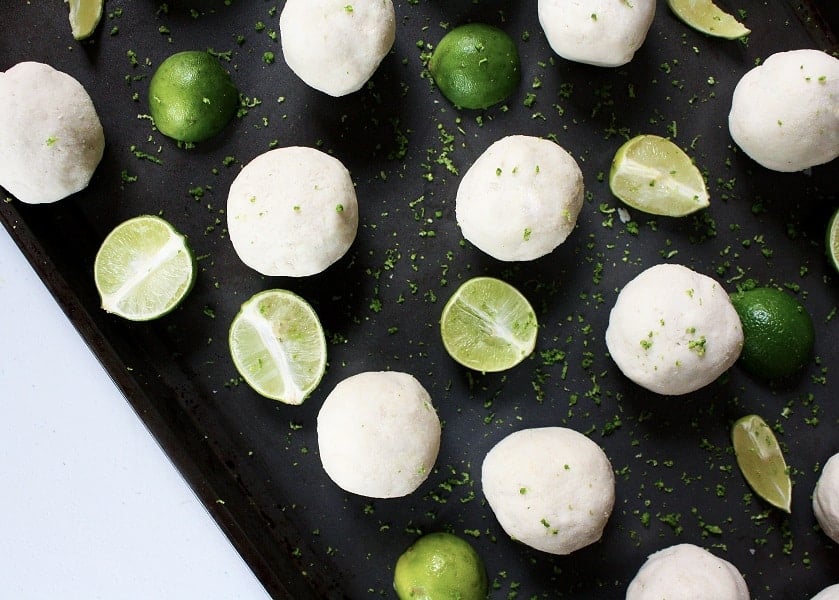 Fat Bombs to soothe your KLP cravings!
I was thinking about this heavenly key lime pie that I used to enjoy growing up while vacationing in Gulf Shores, Alabama and knew that I needed to develop a fat bomb recipe version. Why fat bombs instead of a traditional pie? Less carbs, bite size, and well… because I love fat bombs.
These fat bombs are tart like a key lime pie should be, creamy, delicious, other impressive adjectives, etc. You'll love them, I promise!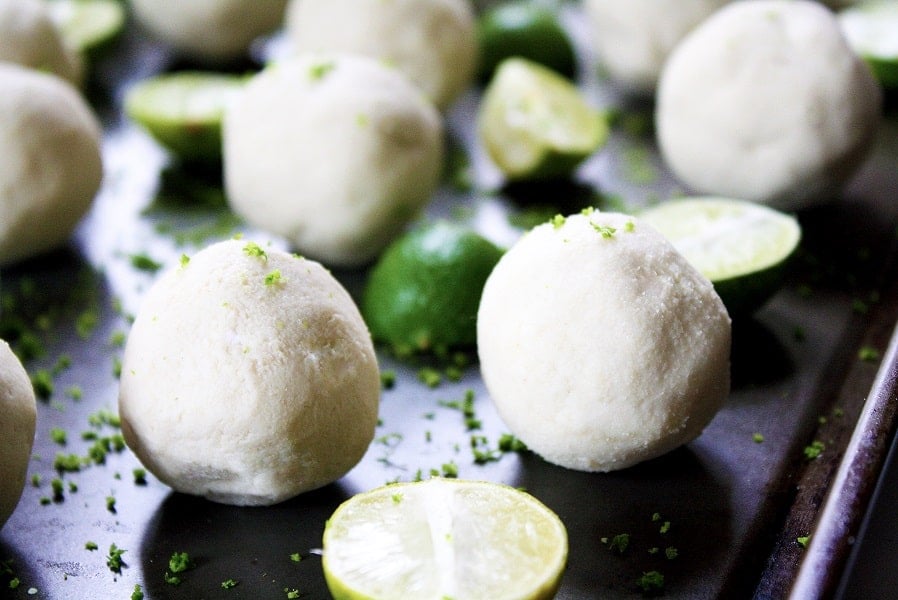 Diets This Recipe is Compliant With
This recipe is keto, low-carb, gluten-free, grain-free, dairy-free, vegetarian, vegan, and refined-sugar-free.
MORE FAT BOMB RECIPES TO TRY
Blueberry Bliss Fat Bombs
Strawberries & Cream Fat Bombs
PBJ Fat Bombs
Pumpkin Spice Fat Bombs
Berries & Cream Fat Bombs

Find more delicious keto dessert recipes here!
ORDER YOUR COPY OF "FAT BOMB FAVORITES"
Take a look inside and place your order for "Fat Bomb Favorites," a digital cookbook including 50 keto-friendly and low-carb fat bomb recipes!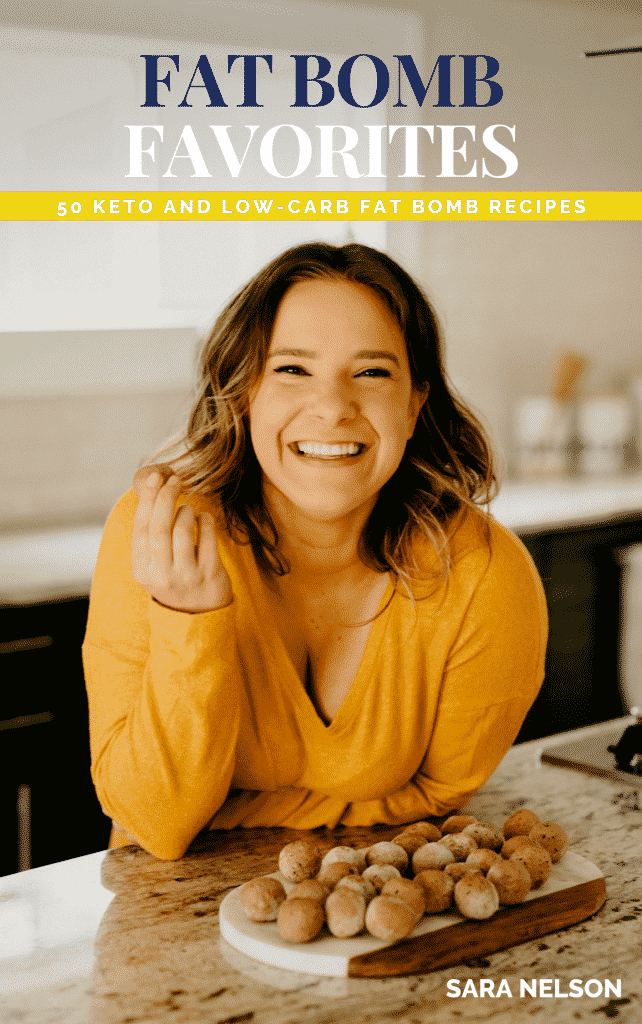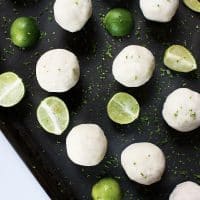 Key Lime Pie Fat Bombs
---
Author: Sara Nelson
Prep Time: 10 minutes
Total Time: 1 hour
Yield: 25 fat bombs 1x
Category: Dessert
Method: Freeze
Cuisine: American
Description
These Key Lime Pie Fat Bombs are a delicious vegan keto treat to satisfy your cravings for something sweet and tart! This recipe is keto, low-carb, gluten-free, grain-free, dairy-free, vegetarian, vegan, and refined-sugar-free!
---
---
Instructions
To a large saucepan over medium heat, bring water to a boil. Add cashews and boil until softened, about 12 minutes. Drain water and transfer softened cashews to food processor.
Add remaining ingredients to food processor and blend until well-combined.
Transfer mixture to medium-sized bowl and transfer bowl to freezer to chill for 40 minutes.
Remove mixing bowl from freezer and form mixture into balls. Place formed fat bombs on a parchment paper-lined plate. Transfer plate to freezer for 20 additional minutes to solidify fat bombs. Remove plate from freezer and enjoy!
Recipe Notes:
Softening Cashews: Rather than boiling, you can also soften the cashews by soaking them in room temperature water for 2 hours.
Storage: Store fat bombs in airtight container in the refrigerator or freezer. If frozen, allow them to thaw prior to eating. If refrigerated, consume fat bombs within 5 days. If frozen, the fat bombs will stay fresh for 1-2 months.
Keywords: fat bomb, keto fat bomb, keto dessert, low-carb fat bomb, fat bombs, paleo keto, paleo keto fat bombs
Reader Interactions