These Key Lime Pie Fat Bombs are full of fresh, citrus flavor and are a great source of nutrient-dense ingredients to keep you full and focused between meals!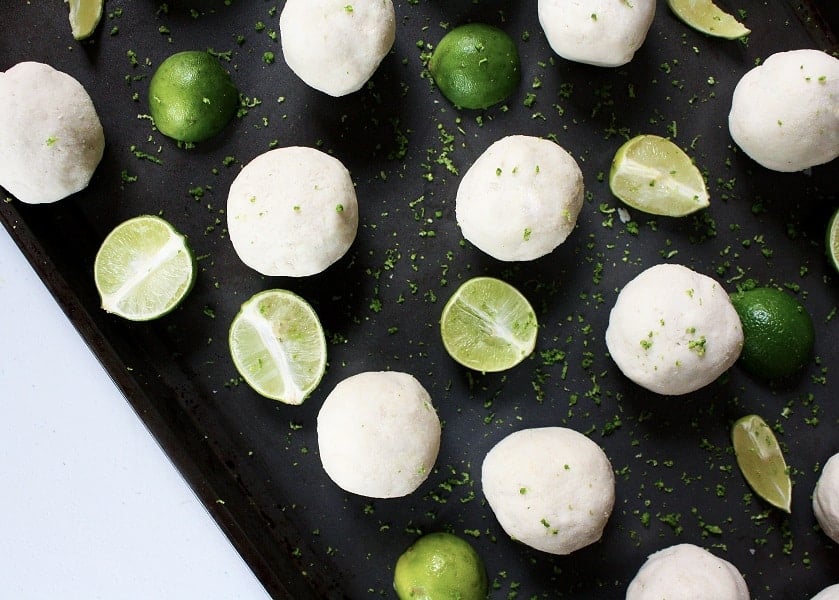 Fat Bombs to soothe your KLP cravings!
I was thinking about this heavenly key lime pie that I used to enjoy growing up while vacationing in Gulf Shores, Alabama and knew that I needed to develop a fat bomb recipe version. Why fat bombs instead of a traditional pie? Less carbs, bite size, and well… because I love fat bombs.
These fat bombs are tart like a key lime pie should be, creamy, delicious, other impressive adjectives, etc. You'll love them, I promise!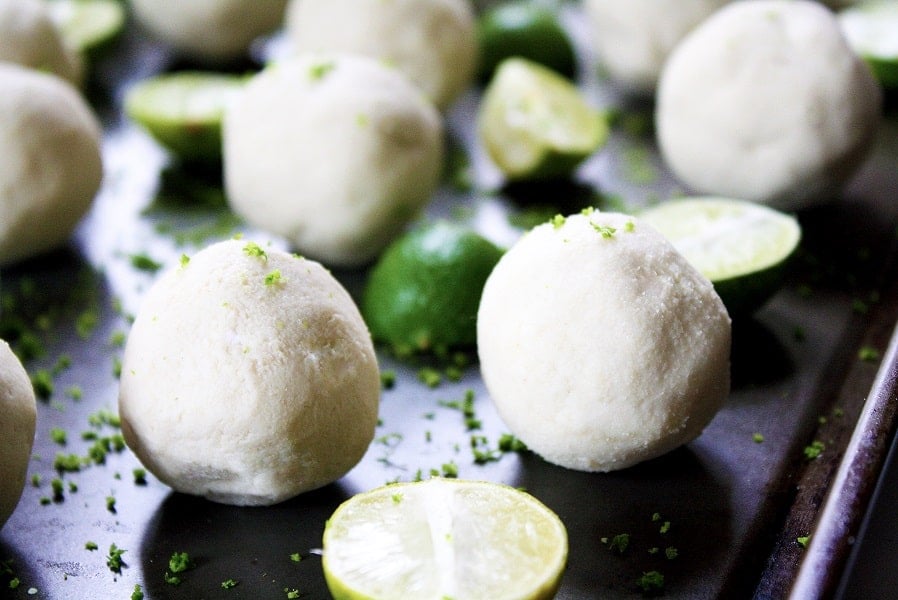 Diets This Recipe is Compliant With
This recipe is keto, low-carb, gluten-free, grain-free, dairy-free, vegetarian, vegan, and refined-sugar-free.
MORE FAT BOMB RECIPES TO TRY
Blueberry Bliss Fat Bombs
Strawberries & Cream Fat Bombs
PBJ Fat Bombs
Pumpkin Spice Fat Bombs
Berries & Cream Fat Bombs

Find more delicious keto dessert recipes here!
ORDER YOUR COPY OF "FAT BOMB FAVORITES"
Take a look inside and place your order for "Fat Bomb Favorites," a digital cookbook including 50 keto-friendly and low-carb fat bomb recipes!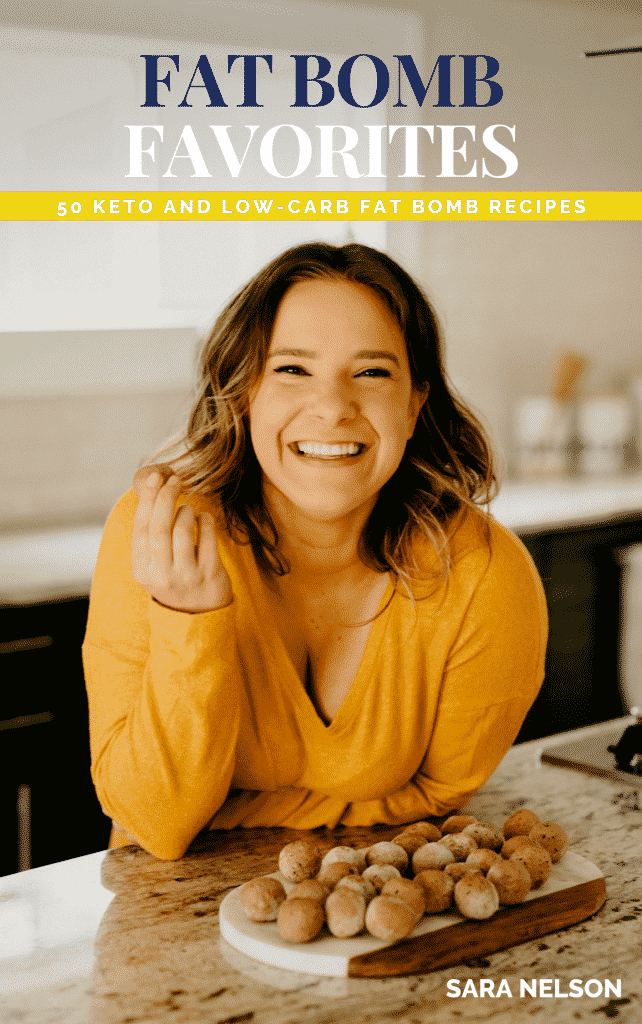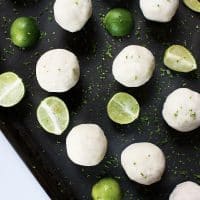 Key Lime Pie Fat Bombs
---
Author: Sara Nelson
Prep Time: 10 minutes
Total Time: 1 hour
Yield: Approximately 30 fat bombs, depending on size 1x
Category: Dessert
Method: Freeze
Cuisine: American
Description
These Key Lime Pie Fat Bombs are a delicious vegan keto treat to satisfy your cravings for something sweet and tart! This recipe is keto, low-carb, gluten-free, grain-free, dairy-free, vegetarian, vegan, and refined-sugar-free!
---
---
Instructions
Combine all ingredients in food processor and blend until well-combined.
Transfer mixture to medium-sized bowl and place in freezer for 20-30 minutes to cool (they may take slightly longer to cool if you chose to boil the cashews rather than soak).
Remove mixture from freezer and form into balls.
Place balls in freezer for 20 minutes to harden. I recommend putting them on a cookie sheet or plate lined with parchment paper to avoid the bottoms sticking.
Remove from freezer once solid. Store in airtight container in the refrigerator or freezer (you'll need to let them thaw for a little prior to eating if you choose to freeze them).
Enjoy!
Recipe Notes:
If you use a brand of stevia that is different than the one I have linked here, you may need to add more. The brand of stevia that I use in this recipe is VERY potent and a little bit goes a very long way!
Keywords: fat bomb, keto fat bomb, keto dessert, low-carb fat bomb, fat bombs, paleo keto, paleo keto fat bombs
Reader Interactions