These nut-free PBJ Fat Bombs will transport you back to your childhood!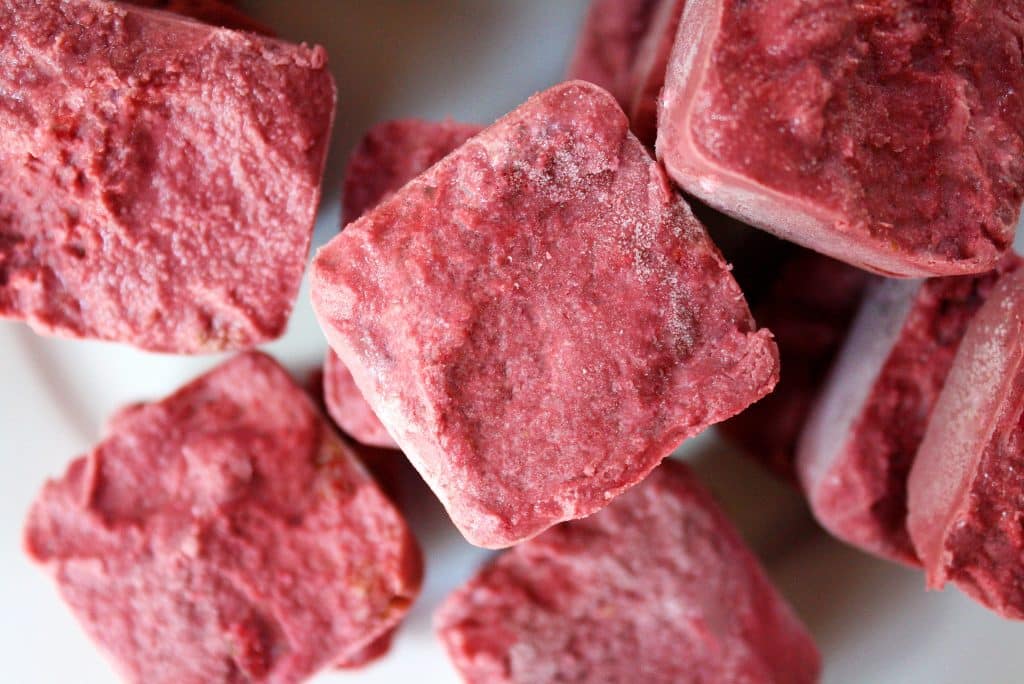 My goodness. These fat bombs brought me back! Like many of us, I grew up on peanut butter and jelly sandwiches, typically eaten over summer break on my parents' front porch. There's just something so nostalgic about this combination of flavors!
Not a fan of peanut butter or nuts in general because nut allergies? Don't fret because you can substitute peanut butter with SunButter! Which means, these nut free keto fat bombs are perfectly safe for those of us with nut allergies and/or nut intolerances!
Personally, I am partial to raspberry jelly- none of that strawberry, blackberry, or heaven forbid, apricot jelly. NO THANKS. Raspberry jelly is soooooo good. However, if you prefer a different flavor of jelly on your PBJs, I'd guess you could sub that in frozen fruit form. If you do, lemme know what you think in the comments below!
What Fat Bombs Are
Fat Bombs are a sweet treat that include high-fat and low-carb ingredients (coconut products, low-glycemic sweeteners, etc.). As the name suggests, fat bombs are high in fat. This is to give a burst of energy and satiation to those who follow a keto or low-carb diet!
PBJ Fat Bombs Are Perfect Keto Treat
If you've been following my blog or Instagram for any amount of time, you know that fat bombs are a staple in our household (find all of my fat bomb recipes here)!
As someone who follows a ketogenic diet, I love to have fat bombs stored in the freezer for an after-dinner treat. These fat bombs are particularly wonderful because they're bite size, curb my cravings for sweets, and are full of healthy fats! Plus, peanut butter is involved, so….. yeah. They obviously taste good.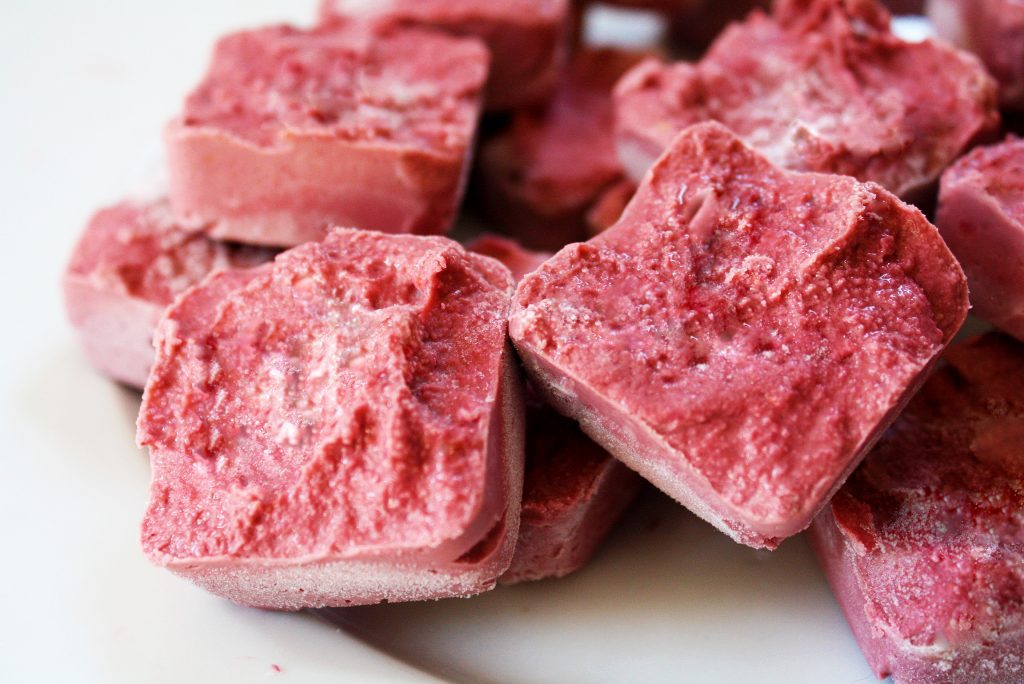 Net Carbs In PBJ Fat Bombs
One fat bomb contains only 1.4 grams of net carbs!
Diets This PBJ Fat Bombs Recipe Is Compliant With:
This recipe is keto, low-carb, gluten-free, grain-free, dairy-free, vegetarian, vegan, and refined-sugar-free.
Other Fat Bomb Recipes You Should Try
You can find all Real Balanced keto-friendly dessert recipes here!
ORDER YOUR COPY OF "FAT BOMB FAVORITES"
Take a look inside and place your order for "Fat Bomb Favorites," a digital cookbook including 50 keto-friendly and low-carb fat bomb recipes!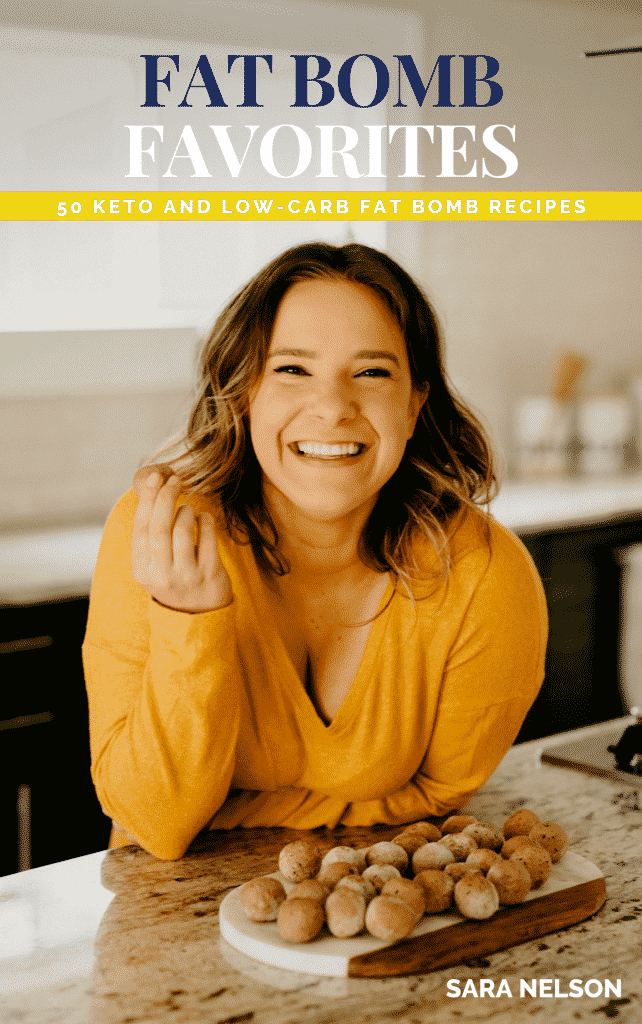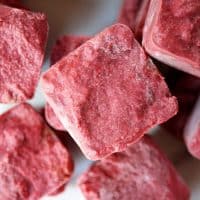 PBJ Fat Bombs
---
Author: Sara Nelson
Prep Time: 5 minutes
Cook Time: 1 minute
Total Time: 1 hour, 5 minutes
Yield: 24 fat bombs 1x
Category: Dessert
Method: Freeze
Cuisine: American
Diet: Gluten Free
Description
These PBJ Fat Bomb are vegan, keto, and full of delicious peanut butter flavor! This recipe is keto, low-carb, nut-free, gluten-free, grain-free, dairy-free, vegetarian, vegan, refined-sugar-free, and contains only 1.4 grams of net carbs per serving!
---
---
Instructions
In a microwave-safe bowl, microwave frozen raspberries until just thawed, about 1 minute, depending on wattage strength of microwave.
Combine all ingredients in food processor and blend until well-combined. Spoon mixture into silicone mold and freeze for 1 hour.
Remove from freezer, pop fat bombs out of molds, and enjoy!
Recipe Notes:
Coconut Oil Substitution: To make this recipe coconut-free, sub in unsalted butter for coconut oil at a 1:1 ratio.
SunButter Substitution: This recipe can be made seed-free by substituting peanut butter or almond butter for SunButter at a 1:1 ratio. Be sure to always check your labels to ensure that no additional sugar is added to your nut or seed butters.
Weight of Each Fat Bomb: Each fat bomb weighs between 25-26g.
Storage: Store fat bombs in an airtight container in the refrigerator and eat within 5-7 days. Alternatively, store fat bombs in the freezer and, when you're ready to eat one, pop it out of the freezer and allow it to thaw for 10-15 minutes before enjoying.
Keywords: pbj fat bomb, fat bomb, vegan fat bomb, peanut butter fat bomb
Reader Interactions