If you know someone having a baby, this baby registry gift guide is a perfect one-stop-shop for some of the most popular baby items on the market! Or, maybe you're expecting and have no idea what to add to your baby registry. In this gift guide, I am sharing the baby items that are on my baby registry and why I personally included them in my list of items I wanted to buy when we found out we were pregnant with our baby girl.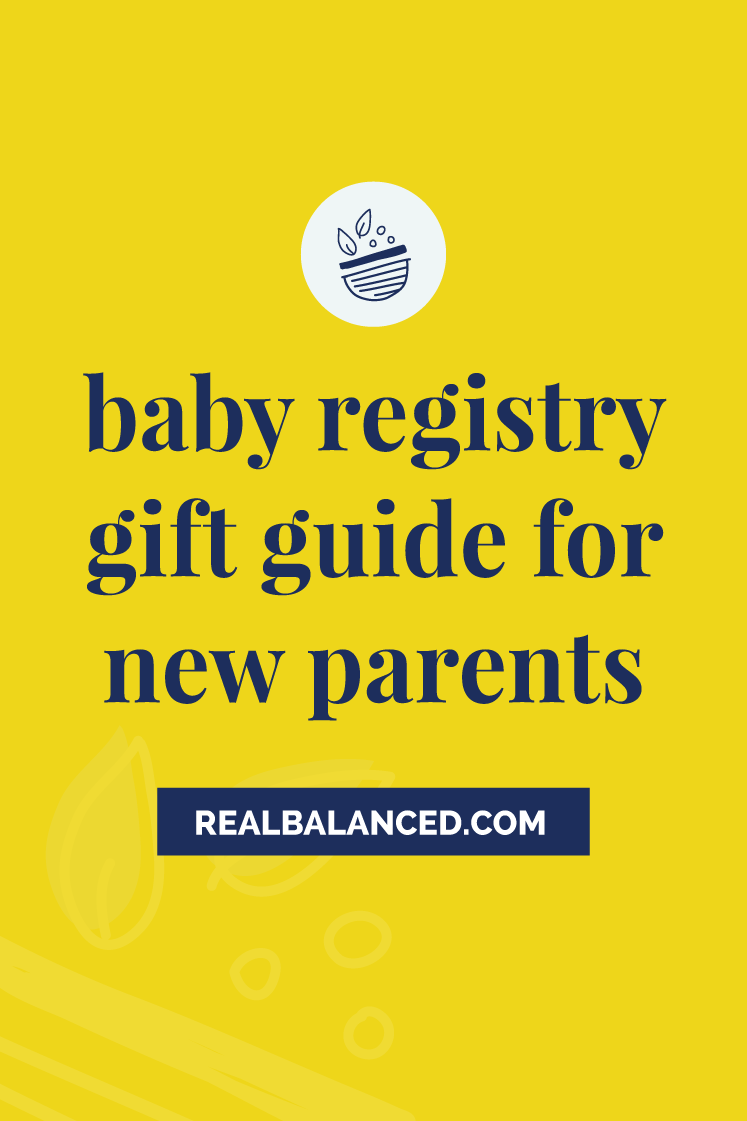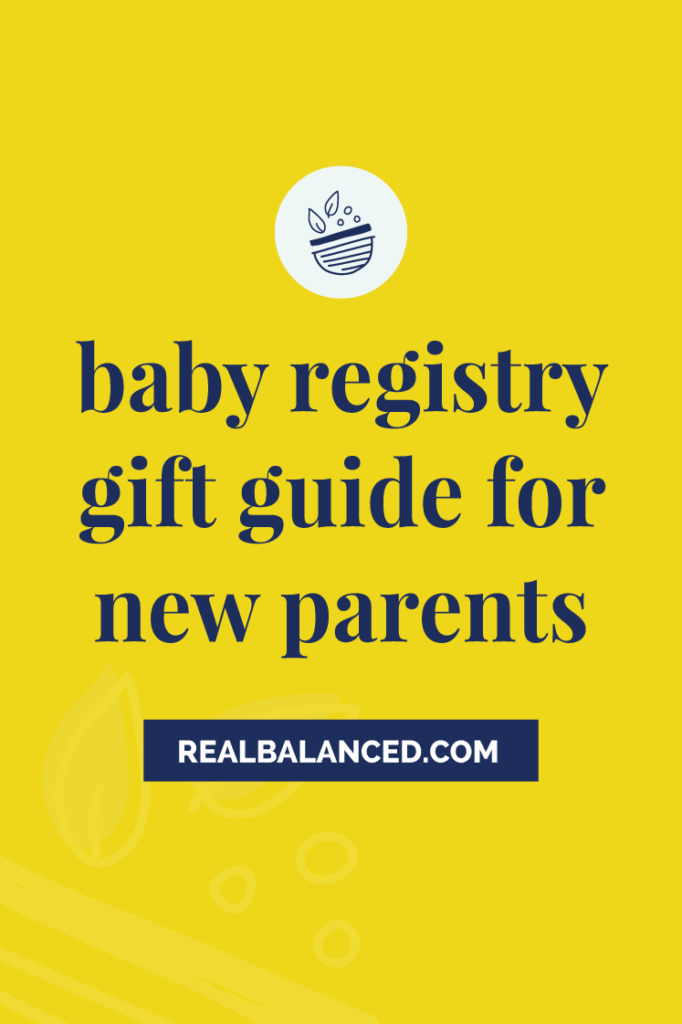 As an Amazon associate, I earn from qualifying purchases.
This baby registry gift guide includes all of the items a new Mom may need before baby arrives
We found out we were pregnant in May 2019 and, since then, have been working on putting together a list of items we know we want before our baby girl arrives.
This baby registry gift guide compiles the main items we have registered for and other items we plan to purchase on our own.
(If you want to read more about our pregnancy journey, you can read this post about my first trimester and this post about my second trimester.)
To help you on your journey, here are some quick answers to many common registry-related questions:
When do you start a baby registry?
Honestly, I don't think it's ever too soon! After all, you can never be over-prepared when it comes to bringing a kid into the world.
What is a baby registry?
A baby registry is a list of items that you'd like to gather for your new arrival! It's a collection of items you'll need and use such as cribs, strollers, bottles, clothing, and more! A registry is great because it allows you to hand select items in the styles you prefer from brands you love.
From where did you choose your registry items?
You can create a baby registry online or in-store at many major stores, like Amazon, Target, Buy Buy Baby, and more. My baby registry list is hosted on Babylist, a website that is able to pull pricing information from various stores once you add a product to your registry.
Where to start your online baby registry? How to make a baby registry?
You can house your list on Babylist! Create an account and then start curating your items. Once you've completed your registry, you can either share a private link to your registry or make your registry public for others to search for on Babylist's site.
What baby registry sites are there?
You can start a baby registry on many different sites or in-store at major stores. Popular baby registry sites are Babylist, Amazon, Target, Buy Buy Baby, and Walmart.
How does a baby registry work?
With Babylist, you can add items from ANY site with their easy-to-use Google Chrome extension. Then, you can share your link with others, and they can shop your list! It's a pretty easy way to keep your registry organized, all in one place, and offer different stores to purchase the items from.
What to put on a baby registry?
That's totally up to you! Honestly, your baby registry options are endless. You can add items in any category you wish (sleep, clothes, bath, feeding, etc.). You'll need items in all areas, so feel free to add everything! If you're wondering what to buy before baby is born and are in need of a checklist, I found this baby registry checklist to be so helpful!
What not to put on a registry?
I would advise to stay away from anything not baby or parent-related, but, honestly, if you feel like it would benefit your family in any way once baby arrives, feel free to add it!
Now, let's dive into this "what to buy before baby is born checklist!"
Sleeping
This Sniglar Crib is perfect for any expecting parents. It's sturdy, it's trendy, it matches any decor… what more could you want?! It can be placed at two different heights, and when your baby becomes a toddler and gets old enough to get in and out of bed alone, one of the sides of the crib can be removed. Plus, made of beech, it's sustainable and eco-friendly.
Another great find from IKEA! This crib mattress is made from safe and sustainable material and is free from any harmful chemicals.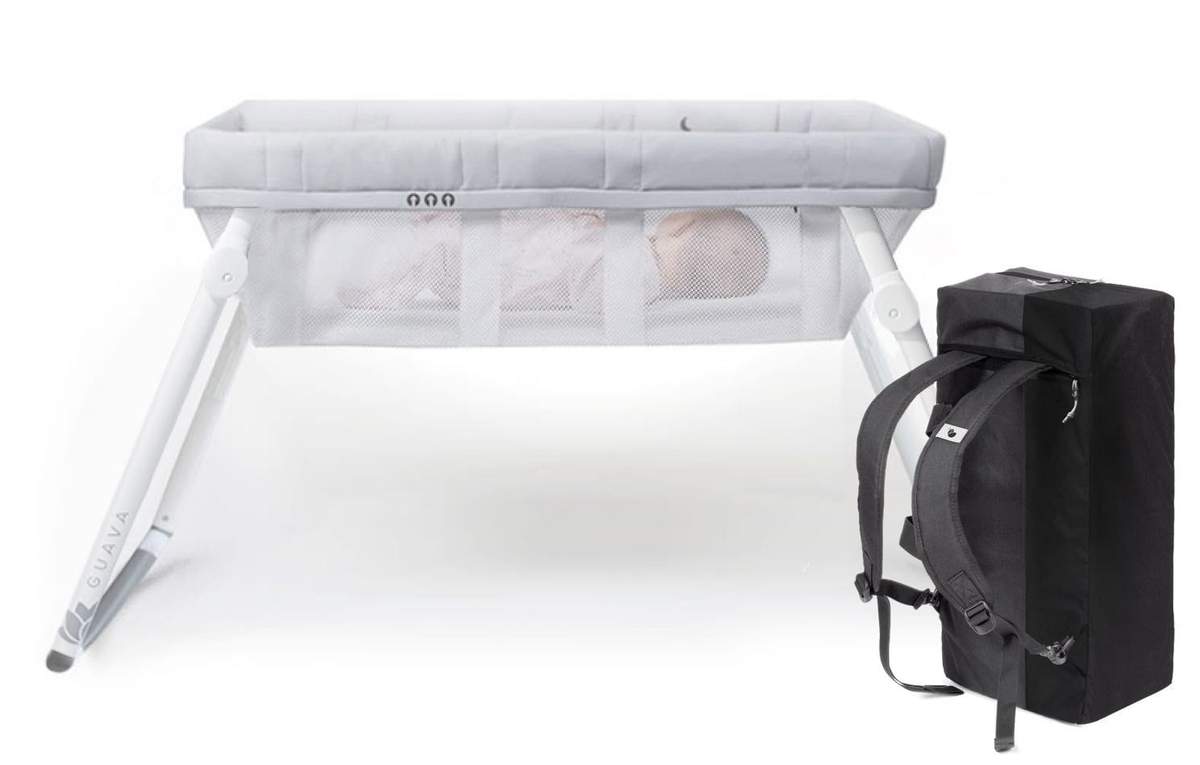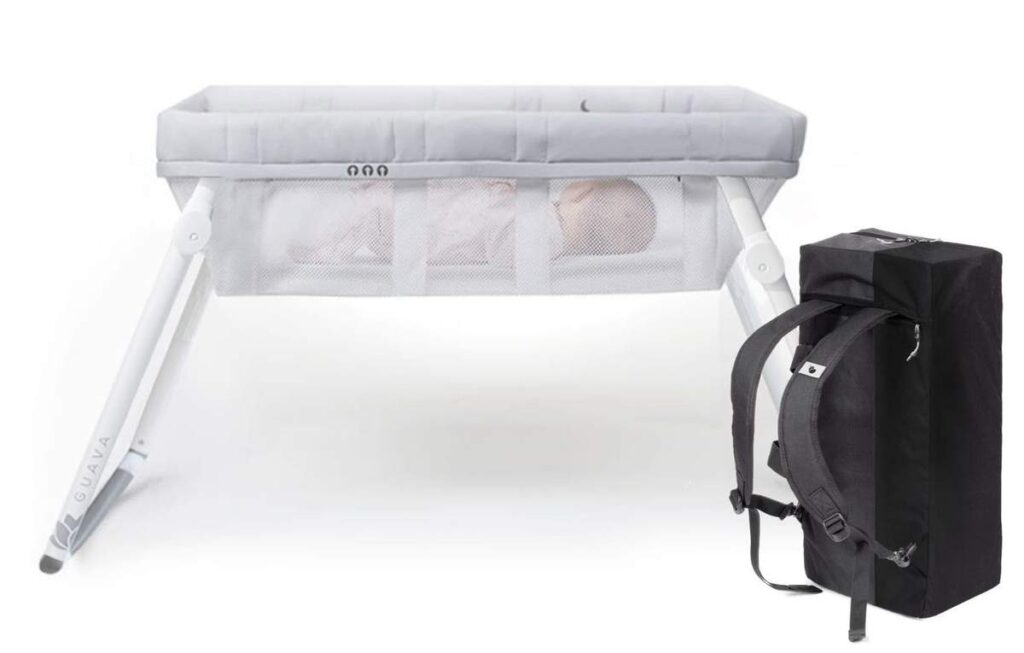 This bassinet and crib bundle from Guava allows for baby to sleep directly next to Mom. I am especially excited about this bassinet because I plan to breastfeed and having her right next to me will make it easy to quickly pick her up if she's fussing so I can feed her in the middle of the night. Both the bassinet and the portable crib are great for moving around your home so that your baby can be close by all throughout your day. They're also perfect for traveling!
Once baby moves into her crib in her nursery, this baby monitor with a camera attached is going to be so essential to us! Based on reviews online and from friends, this monitor is supposedly the best of the best!
Baby Gear
I'm so excited about this lounger! For days we want to hang out in bed with baby, she'll be able to comfortably lay next to us in bed while we watch TV or read. Comforting for baby, it's designed with hug-like technology to provide a calming feeling.
Keeping in mind both style and comfort, this baby carrier is comfortable, ergonomic and comes with a tuck-away UPF 50+ baby hood for sun & wind protection for sleeping or nursing baby.
This isn't your average baby bouncer. Super compact, this bouncer from BabyBjorn moves according to your baby's movements. It's sturdy yet comfortable and supports the little one's head and back. I've heard from other parents that their favorite part about this bouncer is that it can be pushed down all the way, unlike other bouncers, for easy transportation should you need to bring it along with you on a trip.
These pacifiers from Ryan & Rose are so cute! They are made from non-toxic, BPA-free material, so you don't need to worry about your baby ingesting any harmful chemicals. They're even dishwasher-safe for easy cleaning.
This baby wrap is a favorite of so many Moms! I've had so many parents suggest that we register for 2 of these wraps so we always have one clean one on-hand. These wraps are perfect for keeping your baby close by while tending to various tasks, which is so essential to a work-from-home Mom like me!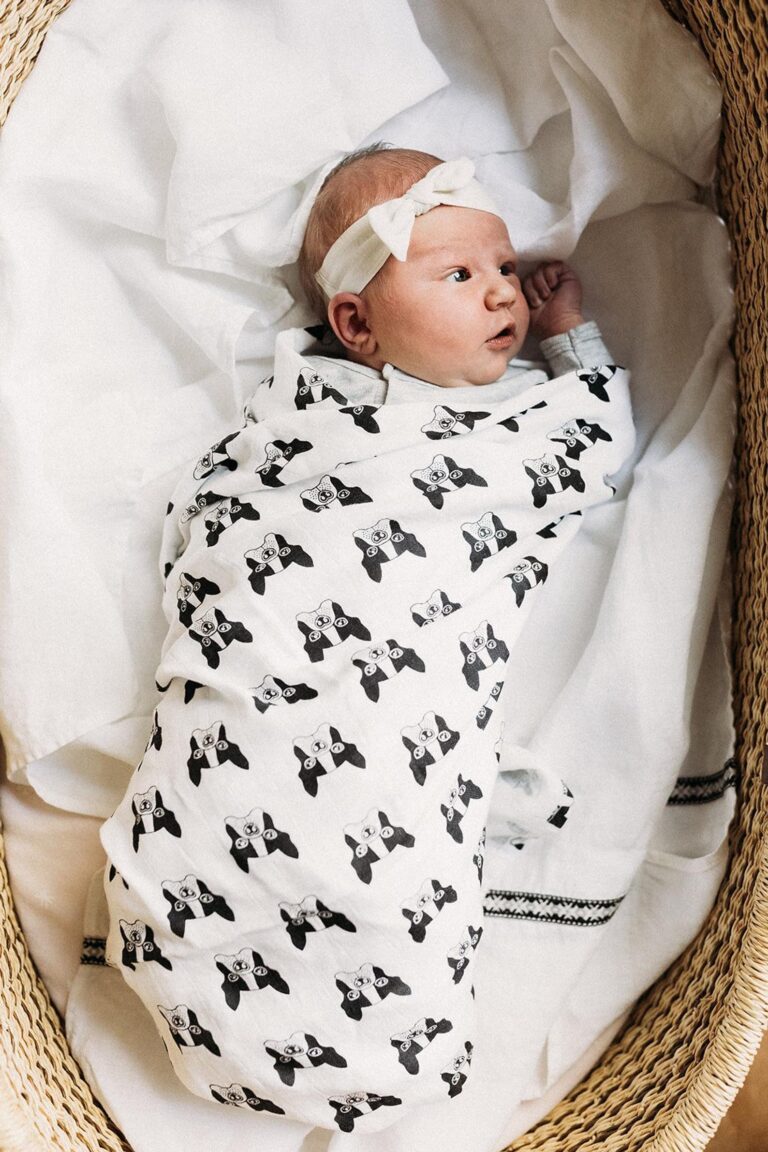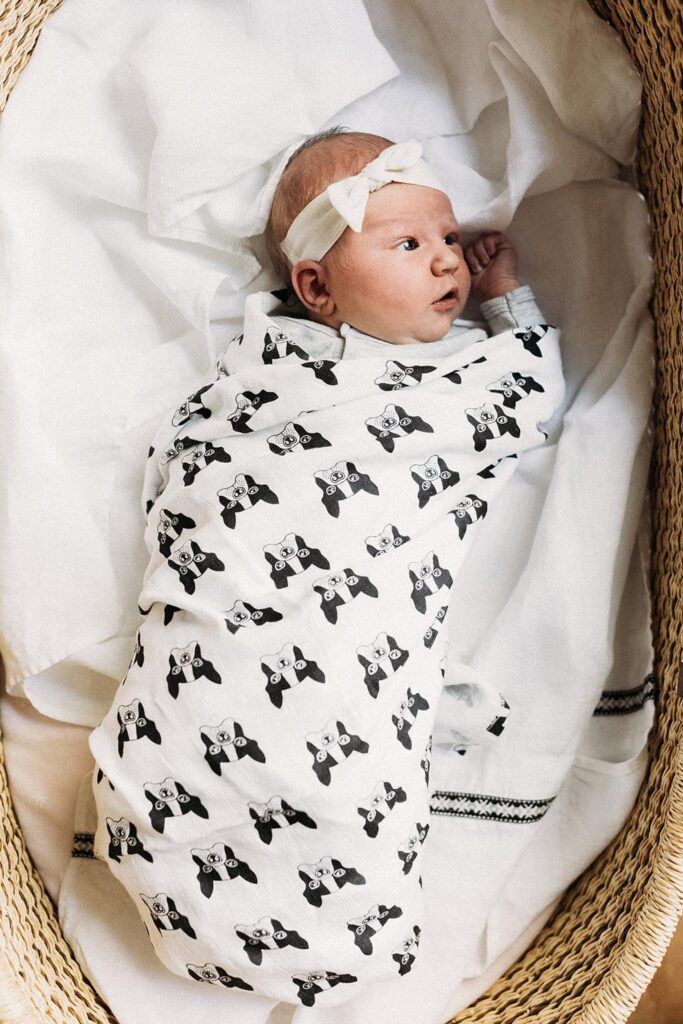 How cute is this swaddle?! We are proud (and obsessive) Boston terrier owners, so I was so excited to find this swaddle and I, of course, needed to include it in this baby registry gift guide. Made from organic cotton and bamboo muslin, this swaddle will be just as comfy as it is adorable. (We also are registering for this adorable organic cotton Boston Terrier bodysuit!)
Aden + Anais is a VERY popular brand amongst parents and many, many Moms and Dads recommended these swaddles to us. I personally love these particular swaddles because of the gender neutral pasture pattern.
This popular baby swing from 4moms has 5 gliding motions at 1/3 the size of a traditional swing. It has a toy mobile with reversible, removable toy balls and a 3-point harness. This baby swing rocks, literally!
This newborn insert for the 4moms rockaRoo is made with breathable 3D air mesh fabric providing your baby added support and comfort.
Transportation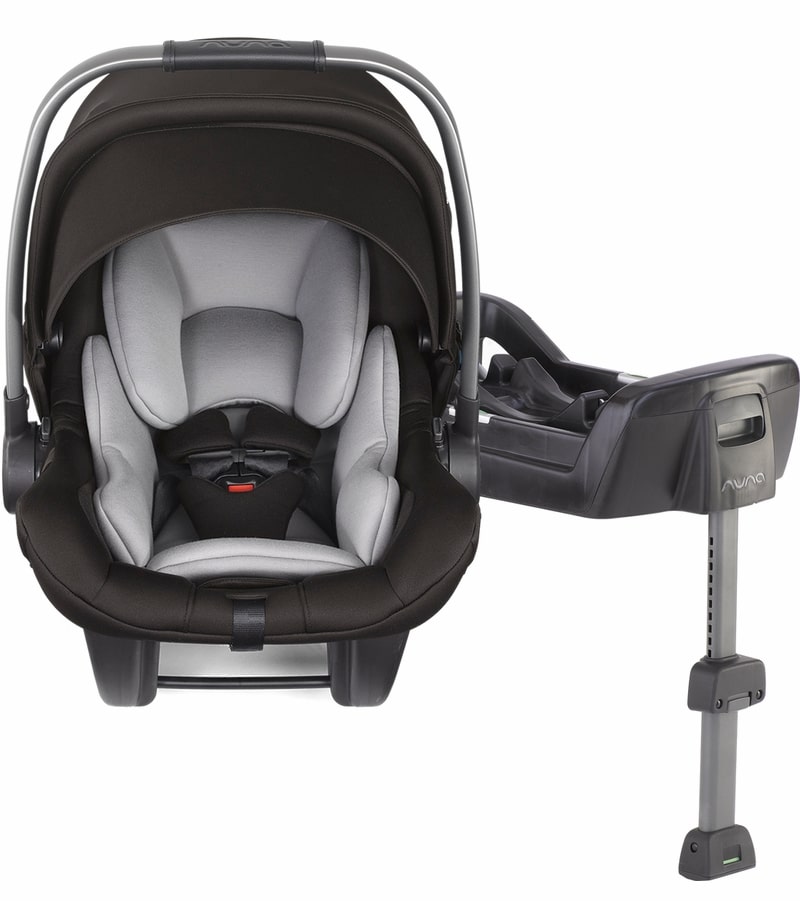 Researching car seats can reaaaaally send you down a rabbit hole. I think I spent 3+ hours online trying to decide which one we wanted to go with. We ultimately went with this one because of its safety rating, how lightweight it is, and because it's free from added flame retardants.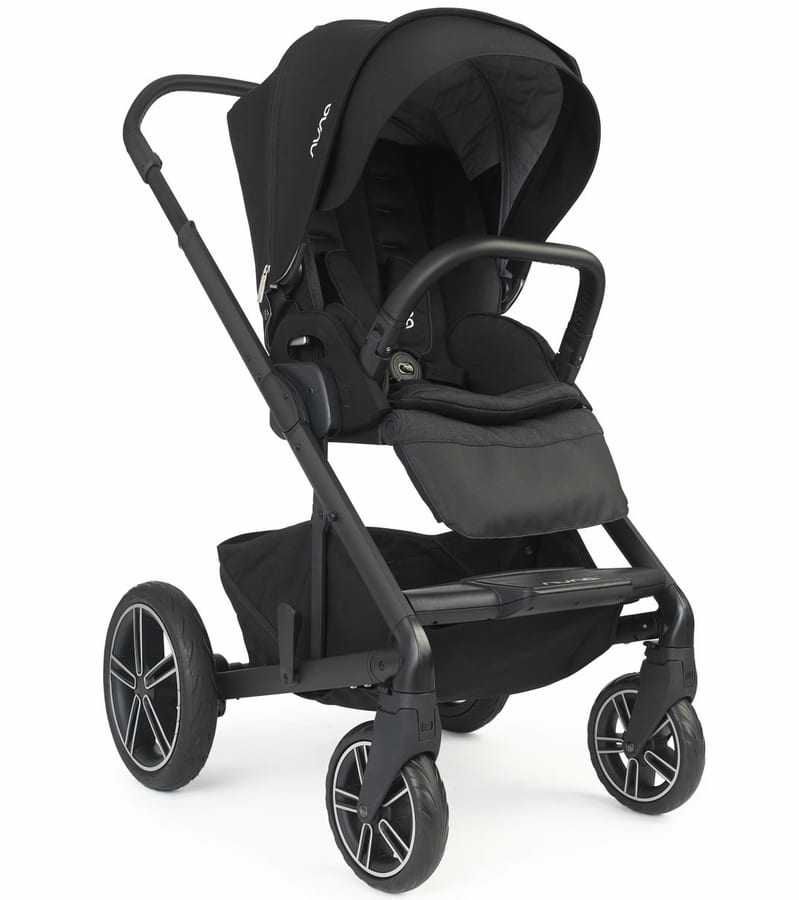 When it comes to choosing a stroller, keep in mind that it's not a decision to take lightly. After all, this stroller will be your sidekick for all things baby outings! This MIXX stroller by Nuna has all the bells and whistle and is a perfect pair with the car seat we've chosen. It's compact and has a canopy, reclining seat, storage basket, and more.
Clothing
We personally love gender neutral clothes, but I have to admit that I have a total "soft spot" for baby girl bows! These adorable headbands are so cute and perfect for accessorizing with baby's every day clothes.
Advice from every parent we've received thus far: you can never have too many onesies. This 5-pack from Burt's Bees are organic and super soft! A definite newborn baby essential!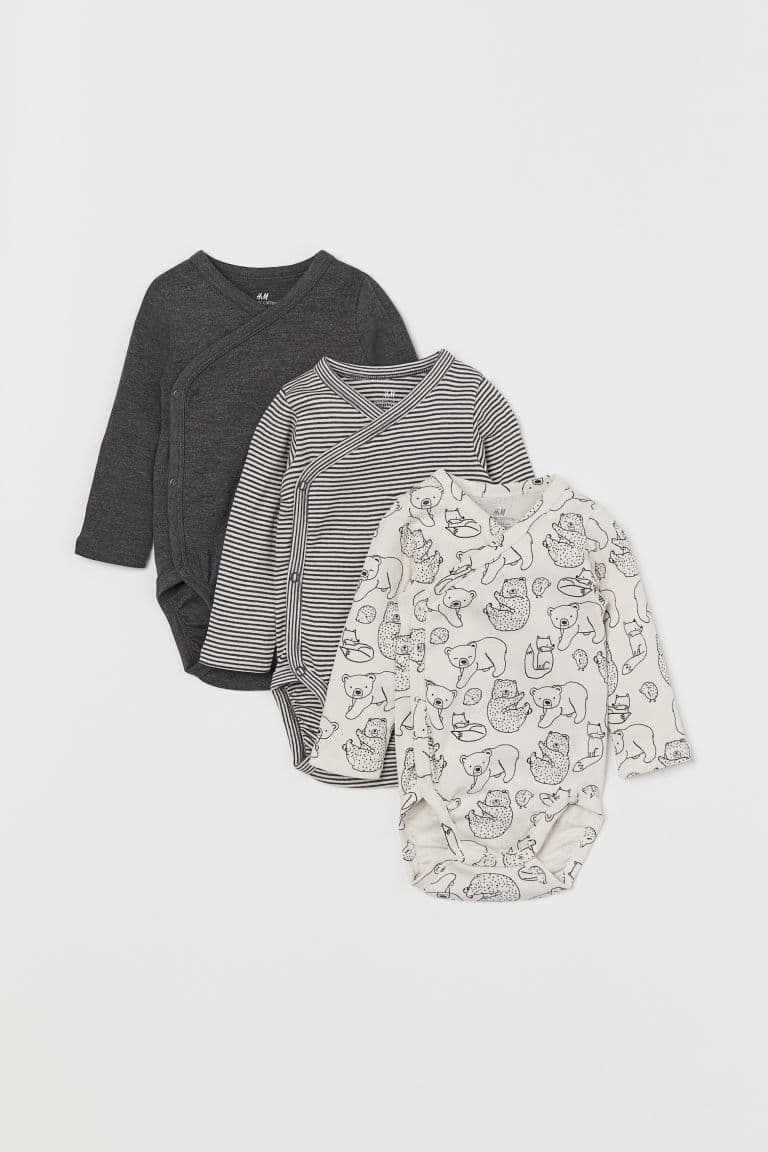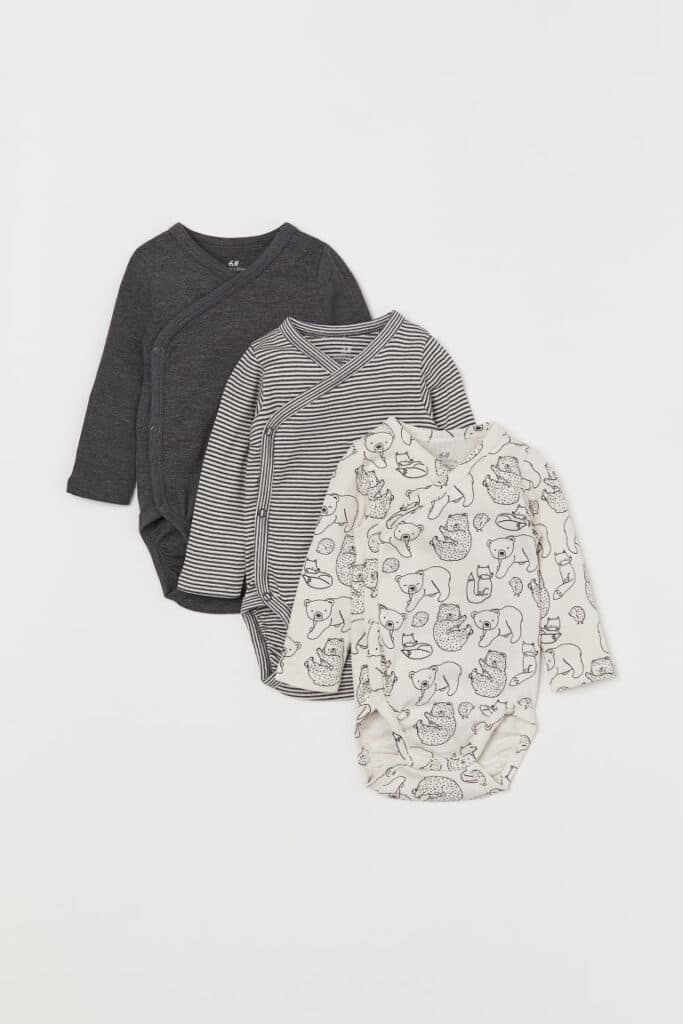 I love the simple colors and patterns of these organic cotton jersey long-sleeved baby bodysuits!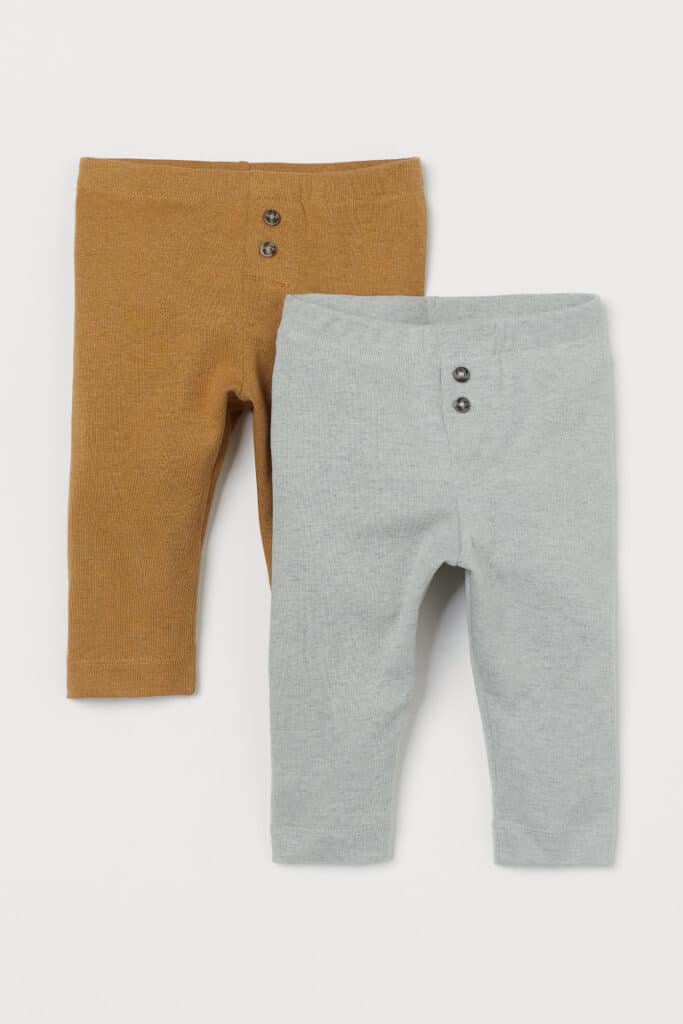 What's cuter than these leggings?! This 2-pack of leggings from H&M come in navy and gray or light turquoise and brown. They're so soft and made of an organic jersey material. Needless to say, I would love my own pair of these!
Organic cotton socks are perfect for baby's feet!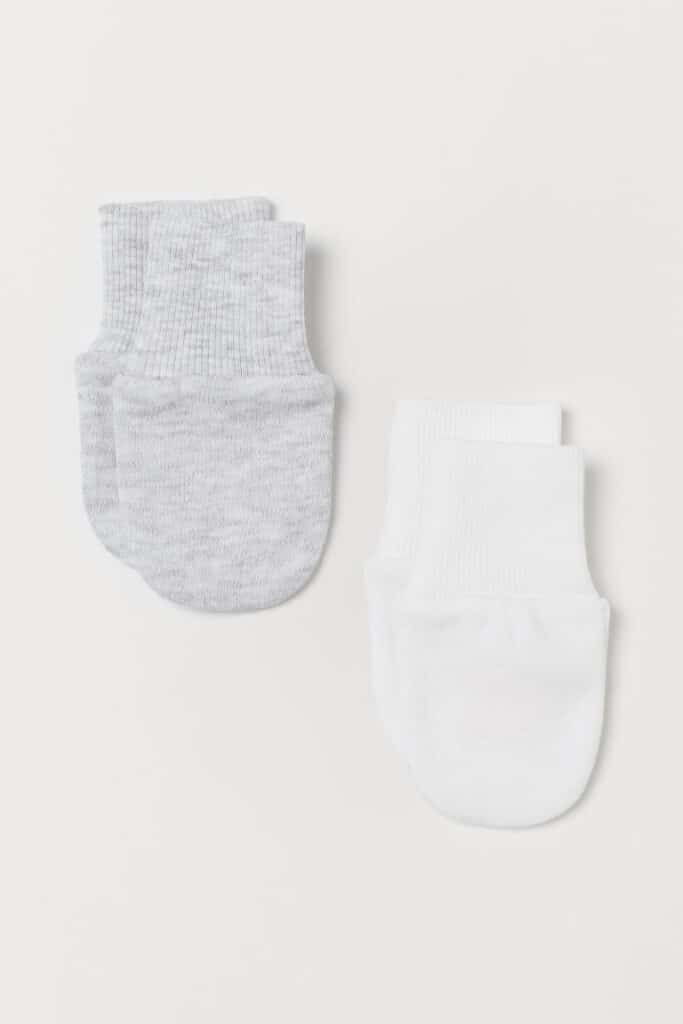 These scratch-protective baby mittens are important to making sure baby's nails don't cut their skin. These mittens are made from soft organic cotton jersey with ribbed cuffs.
Not necessarily essential, but I love these wooden baby hangers to hang up in baby's closet!
Feeding
This nursing pillow is awesome and works to lessen back and neck pain.
This Boppy Nursing Pillow and Positioner came HIGHLY recommended for so many reasons and I can see why! The ratings for this product are through the roof, so I knew I wanted to add it to my registry. Since I already had another nursing pillow on my registry, we plan to use this one as a way to prop baby up so she can easily see what's going on in the room while she's next to us.
These slip covers are so cute for lining Boppy nursing pillows. There are a TON of pattern options to choose from, but I like these cactus fabrics the most!
I've been doing A LOT of research on breastfeeding and pumping and the Haakaa has come up too many times to ignore! Extremely affordable and loved by so many breastfeeding Moms, I knew this was a "must have" item on my registry!
I mean… come ON! This Tripp Trapp high chair is WAY too cute. It's a super innovative design that provides a more comfortable alternative to the standard high chair. It comes in nine colors, so you can choose that which matches your home decor.
Burping cloths are simple, yet totally necessary. This 4-pack comes with 4 different black and white designs.
These bibs are free from snaps and velcro to ensure that baby's bib stays put. I love that they are made from absorbent organic cotton with a terry towel backing!
Machine washable and actually pretty cute, these baby bottles are the way to go. They're super easy to clean (even if it must be done by hand), and they're flexible so that they can be squeezed by the baby.
This bottle brush was recommended to me by many other Moms! The brush head has two types of bristles for easy cleaning and has a flexible neck to fit into hard-to-reach areas of bottles.
Organic body butter to moisturize skin after breastfeeding, this product also came highly recommended to me by many other breastfeeding Moms.
This drying rack is quite popular amongst parents. I know that mostly because I see it on the kitchen counter's of so many of my Mom friends. This BPA-free drying rack allows for you to efficiently dry baby bottles.
Bath Time
Every baby shower I attend, I always purchase this bath tub for the parents-to-be and they always have the best things to say about it, so I'm really excited to have this bath tub for our own baby! The flower petals of the bath can move to optimally fit your sink and the fabric of the bath is soft and comfortable for baby.
Ahhh, this is another one of those baby items that is just too cute. These brush bristles are made of premium, all natural material to protect the baby's head and make brushing easy.
To keep your baby nice and clean, this all natural, tear-free shampoo and wash is the way to go. These washes were developed by doctors and are free of allergens, irritants, and harsh chemicals. Plus, they smell great!
Baby bath time just got ten times cuter with these hooded towels. These towels come from Burt's Bees and are made from 100% organic cotton. They're super soft and don't pill! We also plan to pick up these cute lemon hooded baby towels!
These washcloths keep your baby's skin soft and supple while gently cleansing without any harsh rubbing. They're made of 100% natural bamboo!
Diapering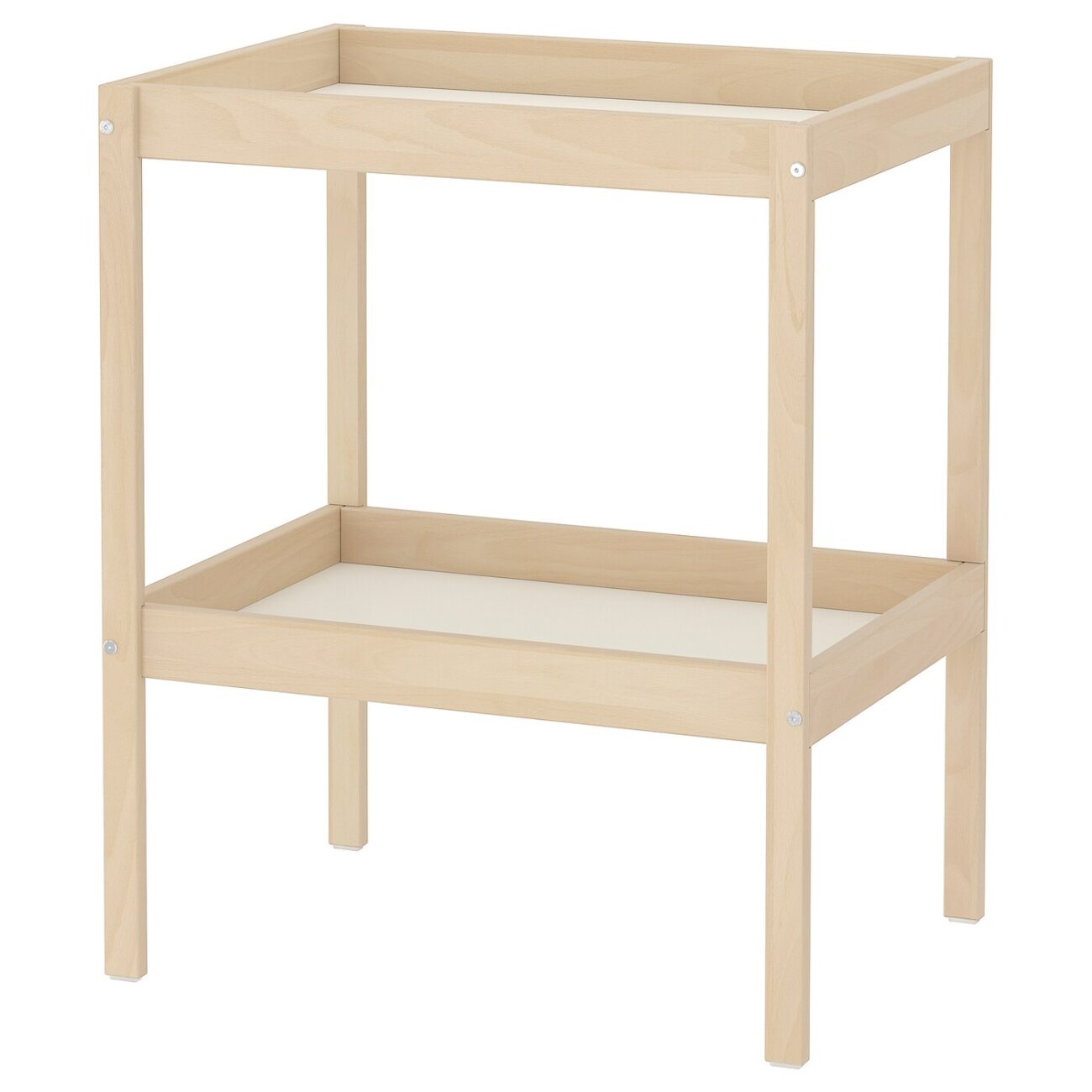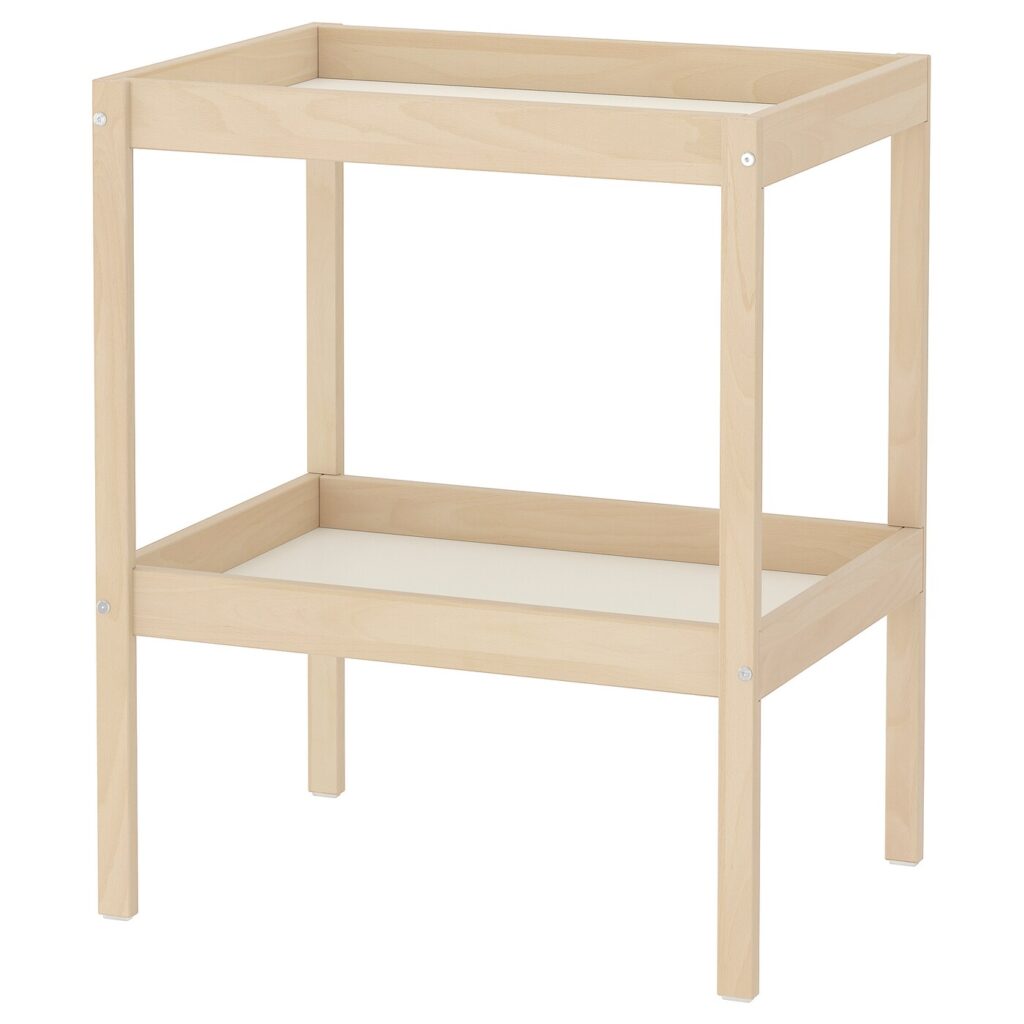 To match the Sniglar crib, this Sniglar changing table (also from IKEA) is made of beech and is a totally perfect diaper changing station.
100% waterproof and easily wiped clean with a damp cloth, this changing pad stays put when changing a wiggly baby!
To keep things nice and fresh, changing pad covers are great. These Burt's Bees changing pad covers are super soft, lightweight, and machine washable!
This isn't just a standard trash can. Because it's made of steel, it doesn't absorb odor. It's perfect for holding diapers!
There's essentially no way around it: baby wipes are a must! Here is a bulk option (672 wipes, to be exact), at a low price.
This maximum-strength ointment is a favorite among parents due to its effective treatment against diaper rash.
We loved that this diaper bag was a neutral gray color as well as being an easy-to-carry backpack. We personally really wanted to use a backpack versus an over-the-shoulder diaper bag based on recommendations of other Moms and Dads who told us how much easier it is to carry baby and a diaper bag simultaneously when the bag is a backpack.
Nursery & Decor
This machine is awesome and the features are totally customizable. Using a smartphone app, you can control the settings from anywhere in your home.
We wanted a second night light for baby's nursery for night's I'm up in the middle of the night to breastfeed. This specific nightlight is loved by so many parents due to its durability.
This crib sheet has a cute poppy pattern that's undeniably adorable!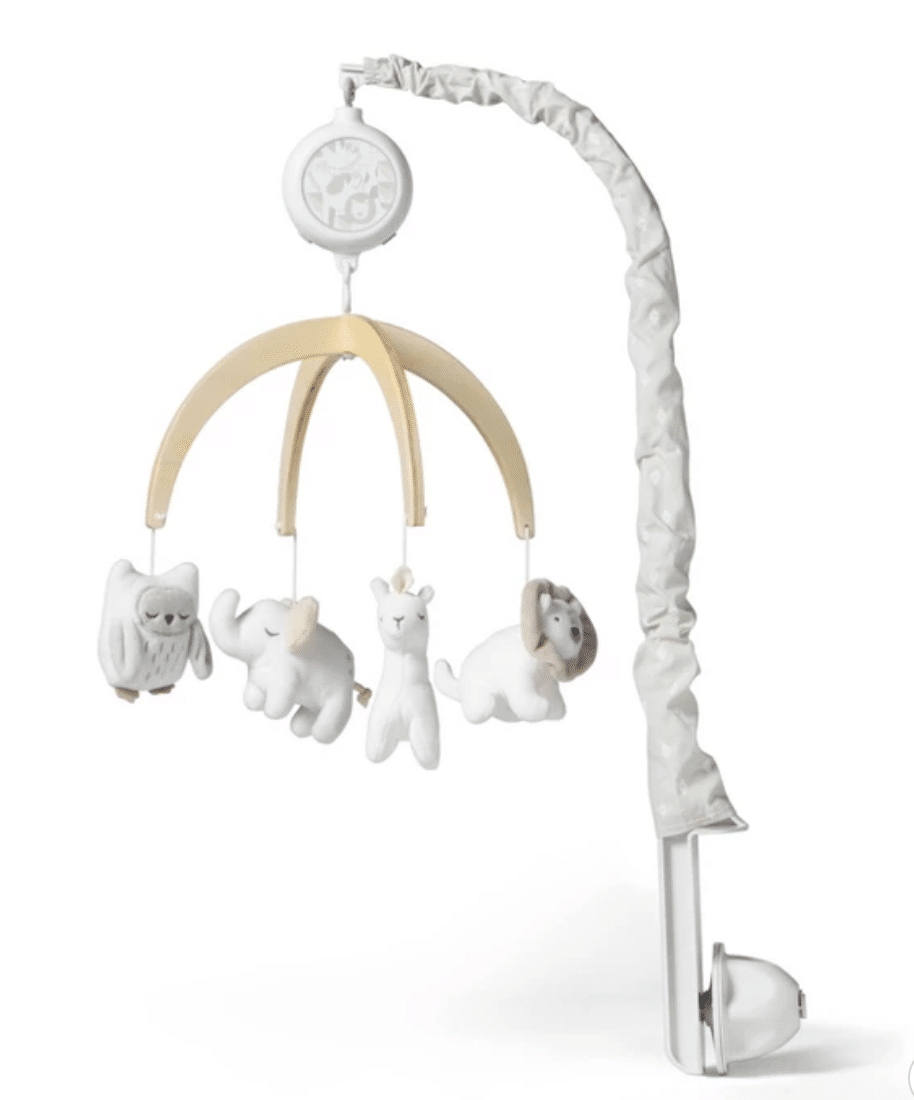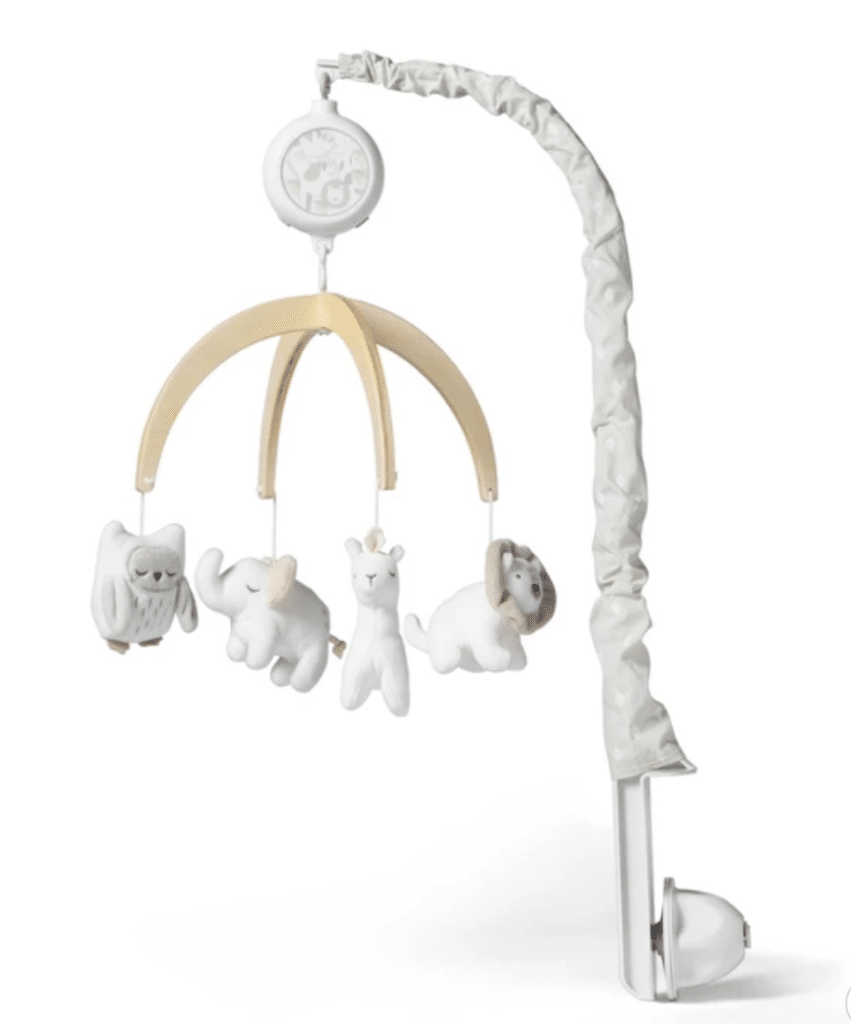 This mobile has a super trendy look that's hard to ignore. The hanging animals are so cute, and the wooden pieces will match the crib linked earlier.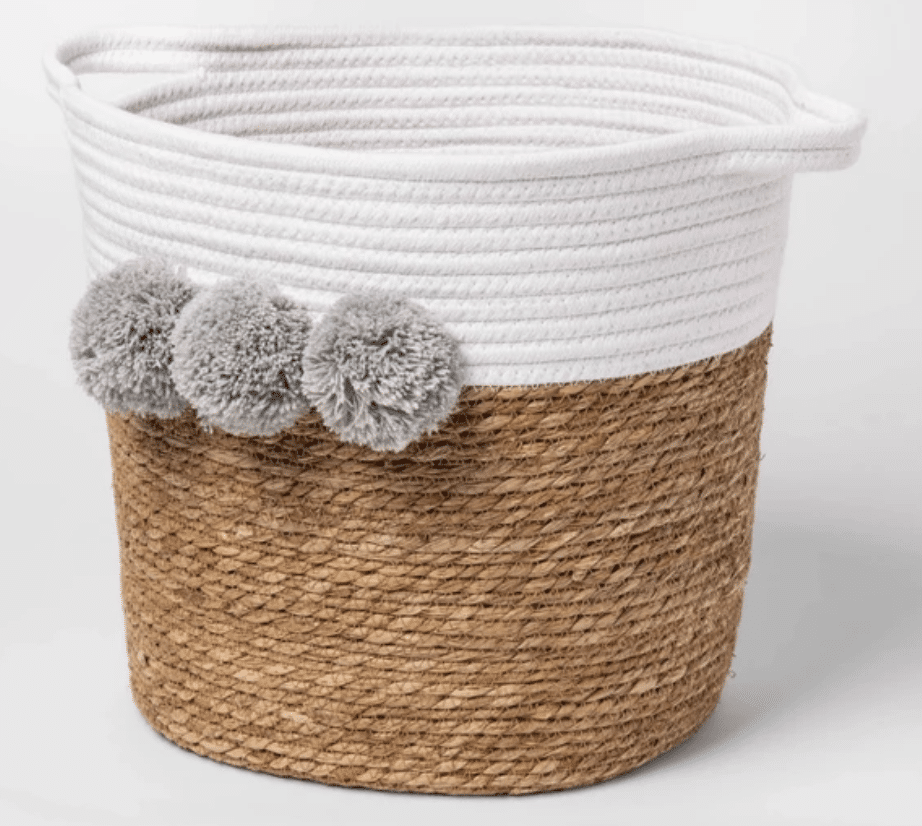 This basket is perfect for housing cute baby blankets and various knick knacks in the baby's nursery!
Not essential whatsoever, but I love how cute this chandelier is for a baby nursery!
Macrame Plant Holder


Another non-essential, but a cute and affordable way to decorate baby's nursery!
Health & Safety
A digital thermometer is an essential for us to have for baby! This thermometer provides instant readings and has an option to turn all settings on "mute," so if you need to check baby's temperature while baby is sleeping, you won't wake them up.
This nail trimmer from Little Martin's Drawer makes cutting your little's nails simply and safely. A built-in light makes the process quick and easy. They'll hardly even notice! A must on a baby registry checklist.
This dual-sided baby tool was another recommendation given to us by many parents. One end is for safely cleaning baby's nose out and the other end is to safely lean out baby's ears.
Great for keeping in the car, this safety set is a must-have in case of emergencies.
Toys and Books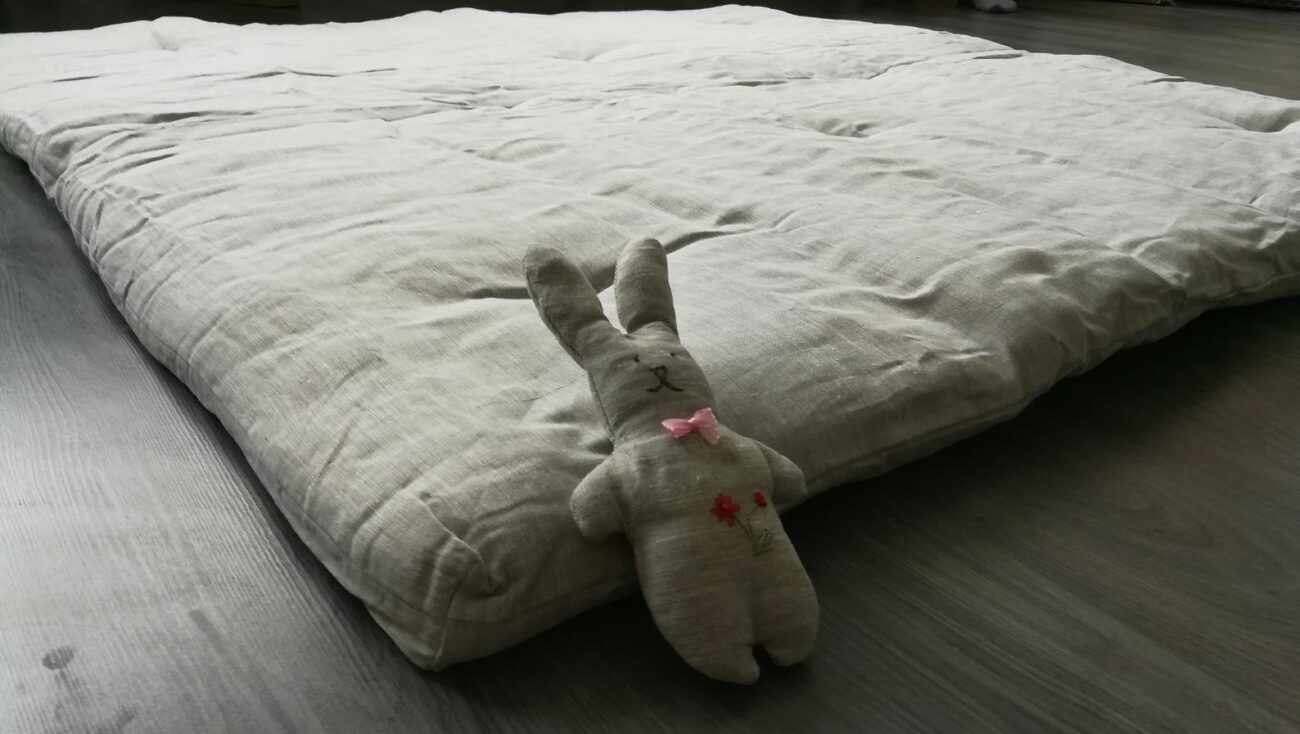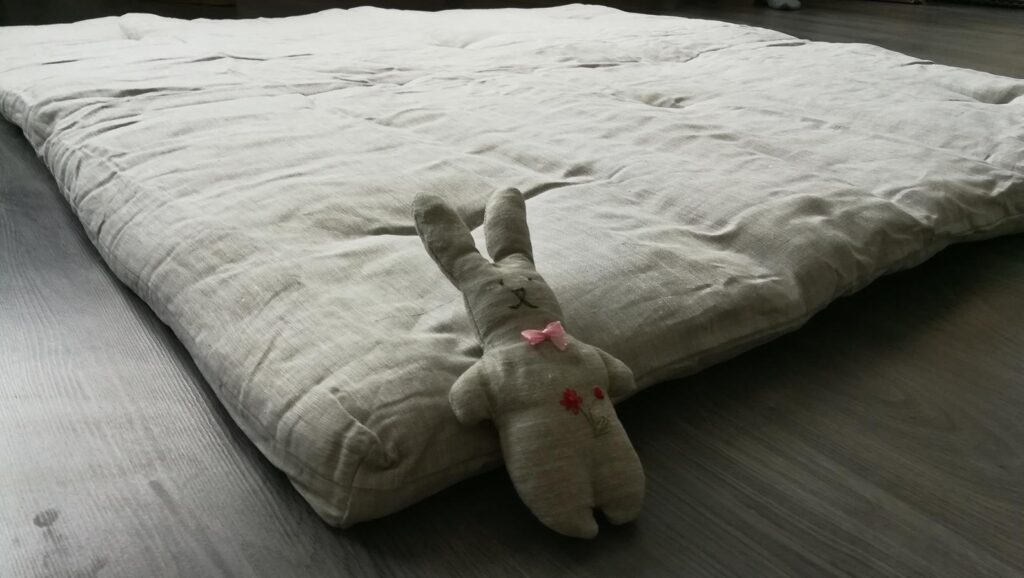 It seems so simple, yet a play mat isn't an item that I ever thought about before stumbling upon it on Etsy! This organic linen play mat is nice and plush and perfect for babies to roll around and play on. It's totally portable, too! Throw it across your living room floor, move it around your house, and even take it outside.
This baby activity station is a must-have on a baby registry gift guide for new parents! It's super chic and totally great for a bit of baby entertaining. Definitely include this on your baby list!
If you haven't read this book yet, you need to! It's so cute and was gifted to us when we announced our pregnancy. I can't wait to read it to baby!
I love this toy basket because its flexible fabric will fit in wherever we decide to put it in the nursery or throughout the house.
This Burt's Bees safety blanket was a must-have for this baby registry gift guide because it's chemical-free and safe for teething. I love that it's available in 4 different colors!
These soft baby blocks are perfect for teething babies. We really loved that these are non-toxic and BPA-free.
Baby registry gift guide for shopping for new moms and soon-to-be moms
I hope this baby registry gift guide was helpful in determining what you may need before your own baby arrives or if you're in need of some inspiration for what to buy a soon-to-be Mom or new Mom in your life!
Reader Interactions