There's something so delicious about the flavor combination of peppermint and chocolate! These Dark Chocolate Peppermint Patty Fat Bombs are sure to hit the spot. Just one is enough to satisfy your sweet tooth and keep you satiated between meals!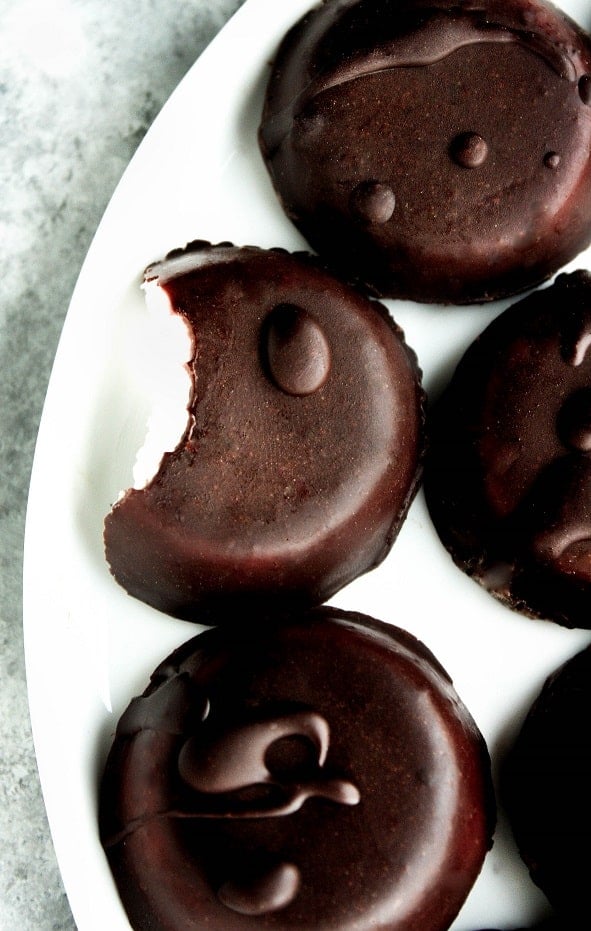 I love to enjoy a fat bomb to fuel me through my busy days. Whether I am headed to a HIIT workout or out running endless errands, just one fat bomb is plenty to stave off hunger and keep me energized!
Plus, they're a great, entirely guilt-free dessert after dinner! Personally, I always have something sweet after I finish my last meal of the day. Restricting all desserts just isn't a way I'm gonna live my life. Just one of these Dark Chocolate Peppermint Patty Fat Bombs is enough to keep my sugar craving at bay!
Dark Chocolate Peppermint Patty Fat Bombs Sweetened With Monk Fruit Sweetener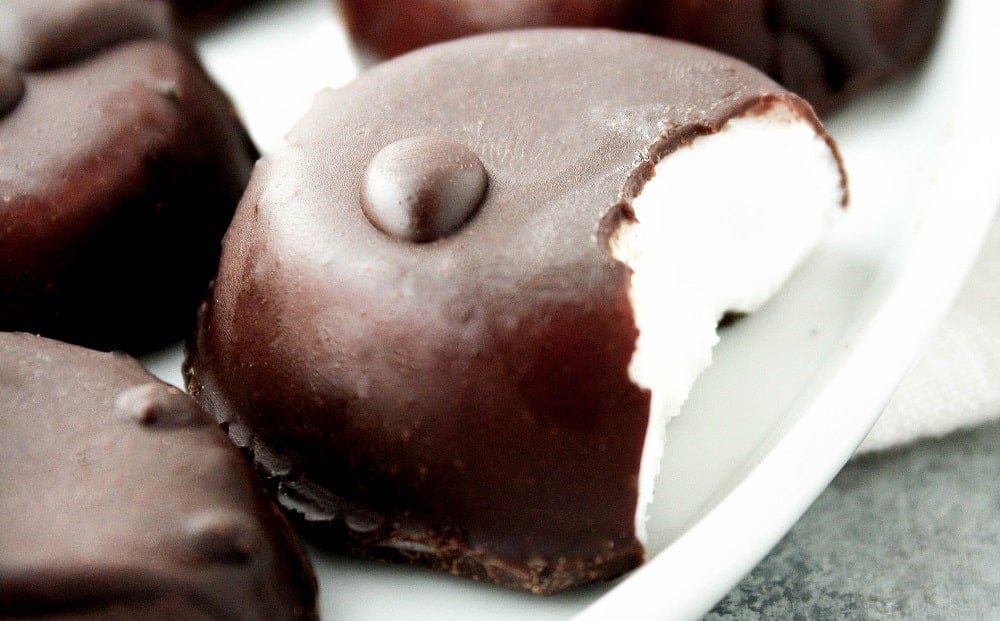 These Dark Chocolate Peppermint Patty Fat Bombs are sweetened with natural, net-carb-free monk fruit sweetener. I use Lakanto Monk Fruit Sweetener in virtually all of my ketogenic dessert and fat bomb recipes as it tastes just like traditional sugar and doesn't kick me out of ketosis. If you've never tried monk fruit sweetener, I highly recommend it! You can use code "REALBALANCED" for 20% off your Lakanto order!
Looking for more information on monk fruit sweetener? I wrote a post answering all of your most frequently asked questions.
LAKANTO TASTE TEST BUNDLE
I am also excited to share that I have partnered with Lakanto to share a Taste Test Bundle with you all! If you've been waiting to try monk fruit sweetener, now is the time to order! This deal includes classic monk fruit sweetener, golden monk fruit sweetener, a recipe e-Book, and Lakanto's Taste Test Guarantee!
Read more about and place your order for the Taste Test Bundle here!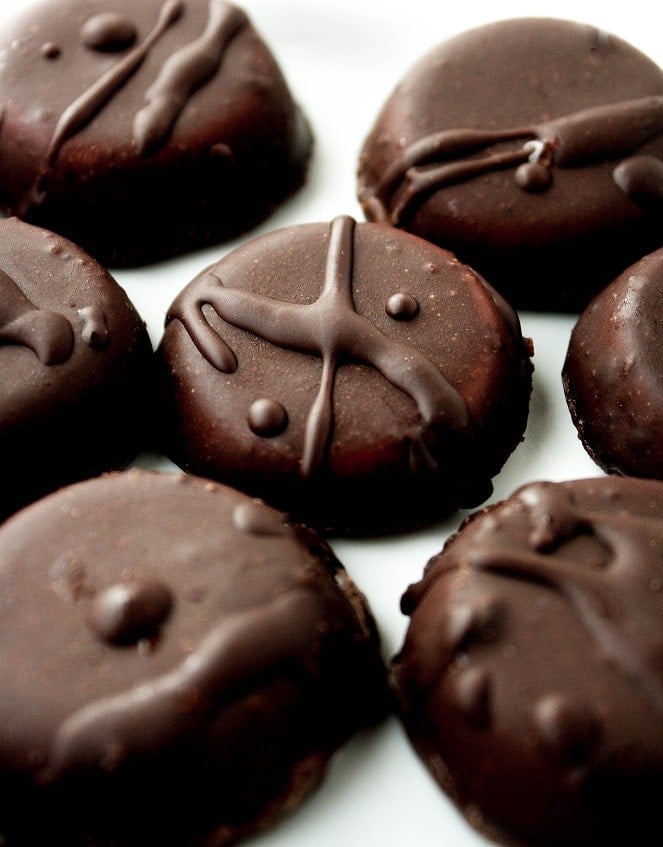 The preparation of these fat bombs is quite simple! The coconut layer can be mixed together, poured into a silicone mold, and sent to the freezer to set within minutes. I purchased the fat bomb mold I used in this recipe on Amazon and it has been a great addition to my kitchen! I make fat bombs quite often and being able to pour a liquid mixture into the fat bomb mold makes the solidifying process incredibly easy and hands-off!
The step that I would suggest being the most diligent about is the melting of the chocolate as it can easily burn in the process of microwaving. As a note, if your microwave has a high-wattage (900 watts or more), I would recommend melting the chocolate over medium low heat using a double boiler method.
Net Carbs In Dark Chocolate Peppermint Patty Fat Bombs
One fat bomb is only 0.3 grams net carbs!
Diets This Dark Chocolate Peppermint Patty Fat Bombs Recipe Is Compliant With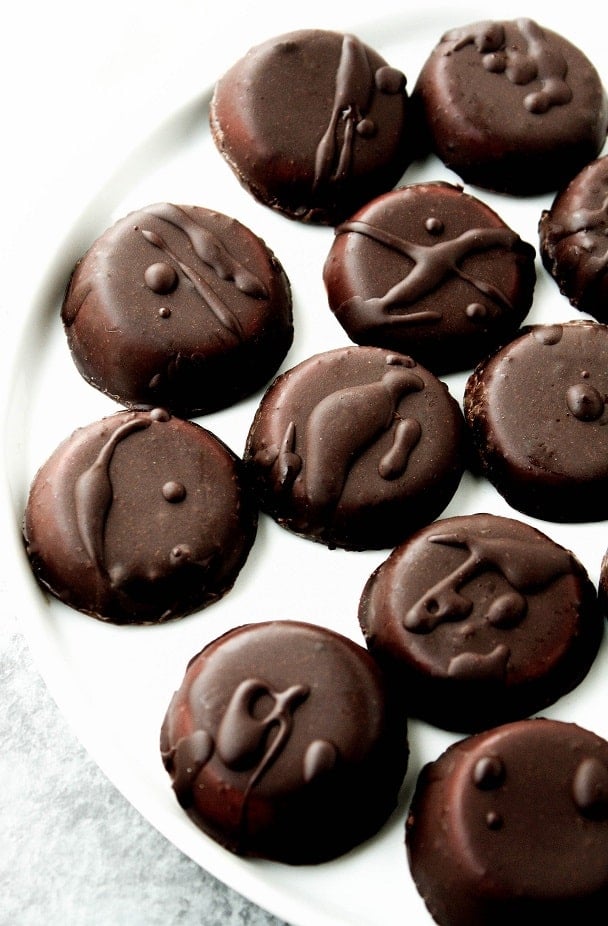 This recipe is low-carb, keto, egg-free, nut-free, gluten-free, grain-free, vegetarian, and refined-sugar-free. So if you have any nut allergies or have nut intolerance, these nut-free keto fat bombs make for an amazing yet safe, keto dessert-snack!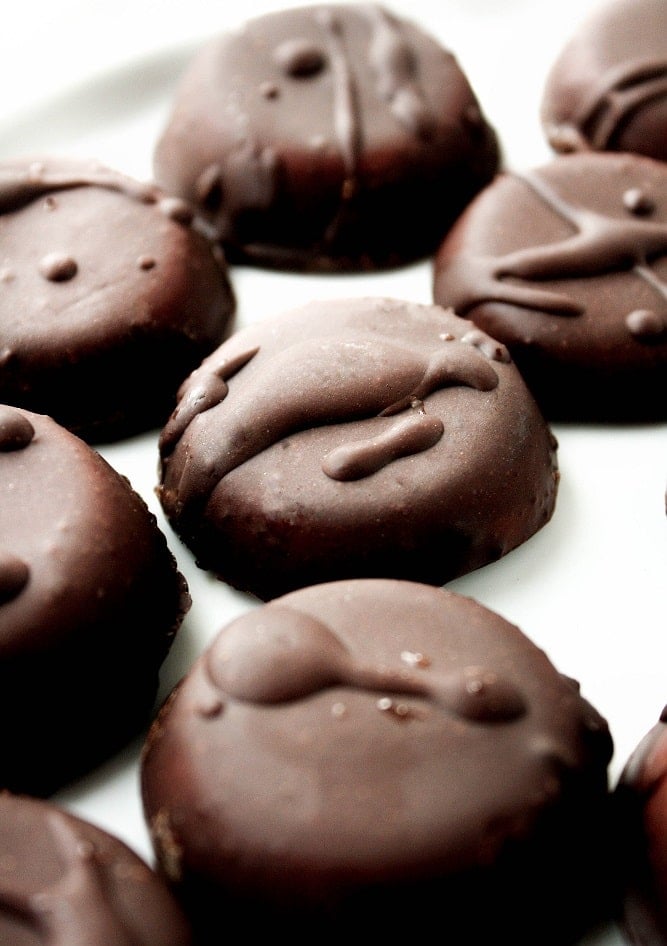 OTHER DELICIOUS FAT BOMBS RECIPES YOU SHOULD TRY
Chocolate Chip Cookie Dough Fat Bombs
Cinnamon Roll Fat Bombs
No-Bake Chocolate Chip Almond Butter Fat Bomb Bars
French Toast Fat Bombs
Sea Salt Dark Chocolate Almond Cluster Fat Bombs
Chocolate Bar Fat Bombs
Powdered Donut Hole Fat Bombs
ORDER YOUR COPY OF "FAT BOMB FAVORITES"
Take a look inside and place your order for "Fat Bomb Favorites," a digital cookbook including 50 keto-friendly and low-carb fat bomb recipes!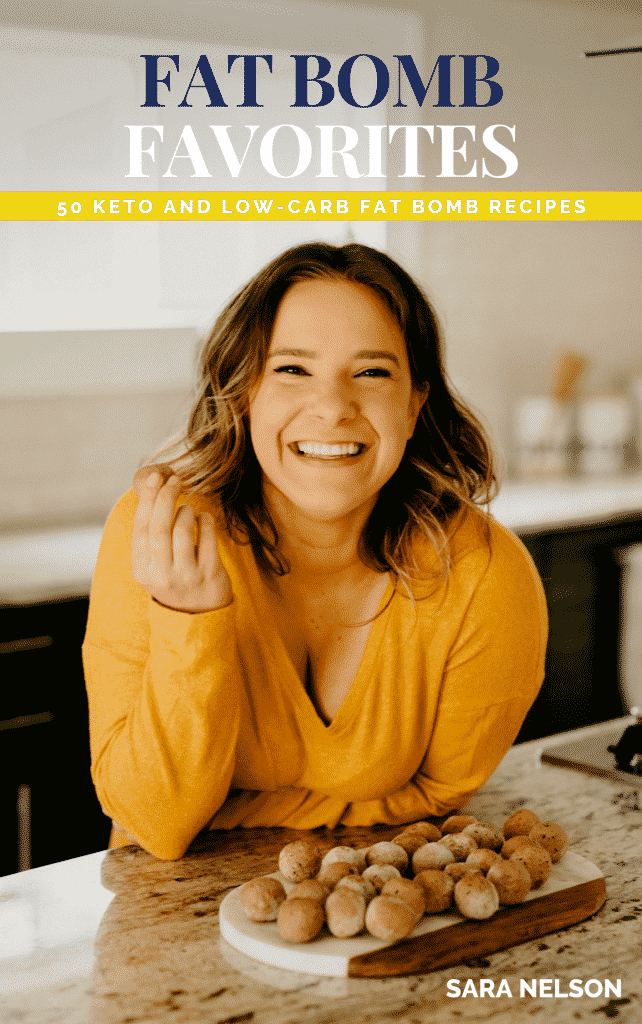 Dark Chocolate Peppermint Patty Fat Bombs
---
Author: Sara Nelson
Prep Time: 10 minutes
Total Time: 1 hour, 30 minutes
Yield: 24 fat bombs 1x
Category: Dessert
Method: Freeze
Cuisine: American
Description
These Dark Chocolate Peppermint Patty Fat Bombs are a delicious and low-carb chocolate treat! This recipe is keto, low-carb, nut-free, gluten-free, grain-free, vegetarian, refined-sugar-free, and contains only 0.3 grams of net carbs per serving!
---
Ingredients
Inner layer:
Chocolate layer:
Materials
---
Instructions
Using a hand mixer, mix together peppermint extract, coconut oil, shredded coconut, golden monk fruit sweetener, heavy cream at speed high enough to turn the mixture into a paste.
Scoop mixture into a silicone mold. Place silicone mold in the freezer and freeze until solid, about 1-2 hours.
In a microwave-safe bowl, in 30 second increments, microwave chocolate ingredients until melted, a little over 1 minute total (**see note below!). Stir after each microwave session. (Be very careful to watch during this process. The mixture should remain thick like melted chocolate).
Remove silicone mold from freezer and pop coconut mixtures out.
Using a fork, carefully dunk coconut mixture into melted chocolate, place on parchment paper, and allow to harden in the freezer. (Optional: after 10 or so minutes in the freezer, remove fat bombs and drizzle remaining chocolate over the top.)
Once chocolate-coating has hardened, remove from freezer and enjoy!
Recipe Notes:
Store in freezer and allow to thaw and soften for 10-15 minutes prior to eating. **The microwave used to develop this recipe and melt the chocolate was 900 watts. If your microwave is stronger, you will likely need to decrease to 50% power. If your microwave is much stronger than 900 watts, I recommend melting the chocolate ingredients over a double-boiler.
Keywords: fat bomb, keto fat bomb, fat bombs, chocolate fat bomb, Peppermint Patty Fat Bomb
Reader Interactions