Here is a list of my top items that you can find in my nut-free keto pantry! Who else will be adding these to their grocery list this week?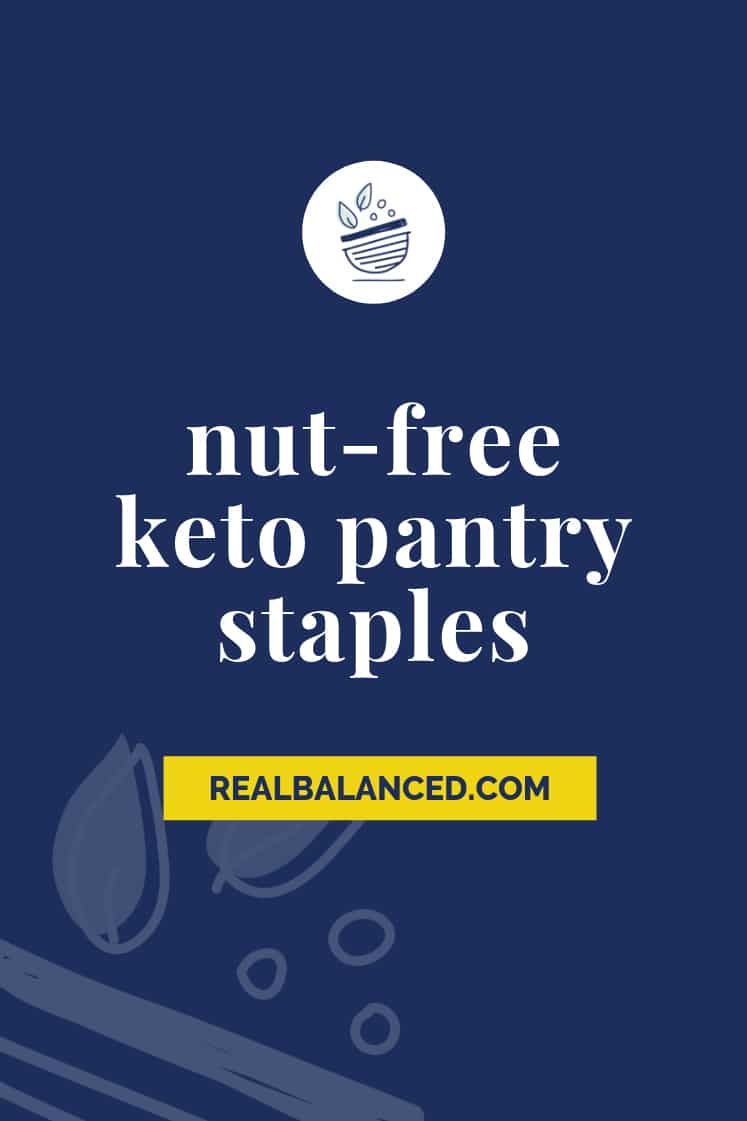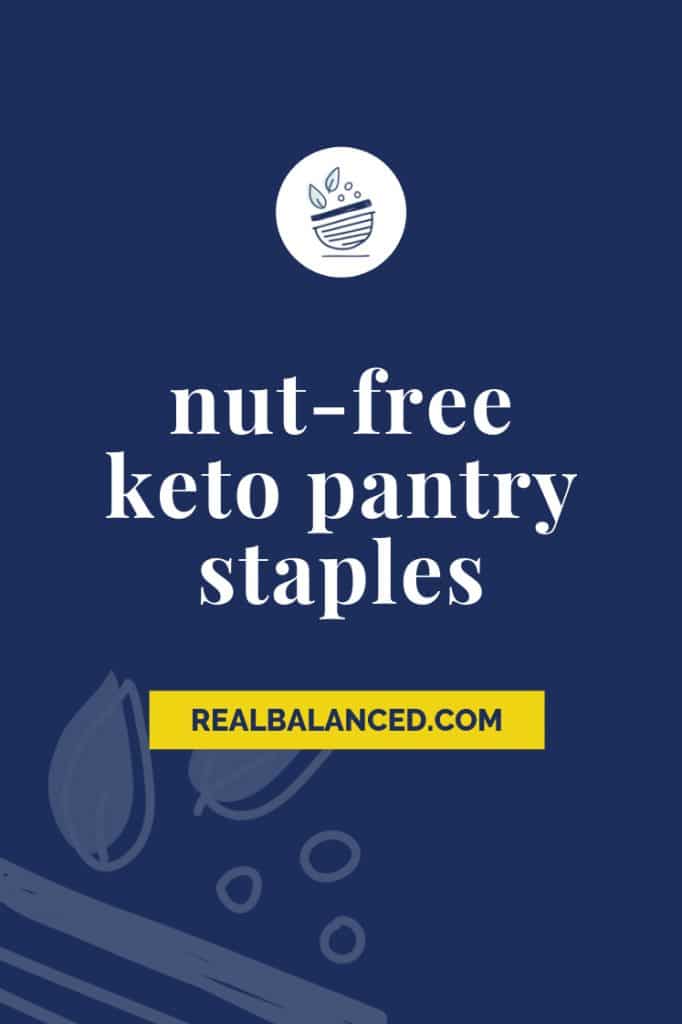 Having an allergy to nuts is difficult, regardless of whether or not you follow a ketogenic diet! There are so many products produced around nuts that it can feel almost impossible to find products that fit into your nut-free diet. While it is challenging to maintain a nut-free and ketogenic diet, it might be a lot easier than you think!
As an Amazon associate, I earn from qualifying purchases.
There are a variety of shopping options, new and innovative recipes, nut substitutions, and more that you may not know about! Let this article be your guide on your next shopping trip when stocking up on some nut-free and keto-friendly pantry products!
Where to shop
At any basic grocery store, you'll be able to find a myriad of keto-friendly pantry staples. Some of the more nut-allergy specific items, however, might be a little bit harder to find. Thanks to online shopping and at-home delivery, you can get pretty much everything you need from the comfort of your own home! ?
In-store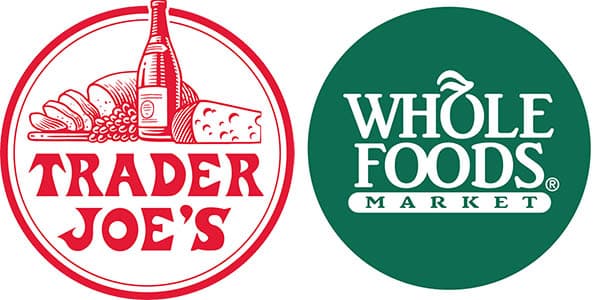 Specialty supermarkets, like Whole Foods and Trader Joe's, are excellent store options when it comes to allergy-safe shopping. There are a ton of products that can fit your nut-free and ketogenic diet, and there's usually quite a variety of what products you can choose!
While you may find some of what you're looking for at large supermarkets such as Walmart or Target, keep in mind the products may not be of the highest quality. So, if you're like me and are ballin' on a budget and rely on these supermarkets for discounted goods, that's okay too! Just know that you may be able to find higher quality items at specialty health food stores.
Online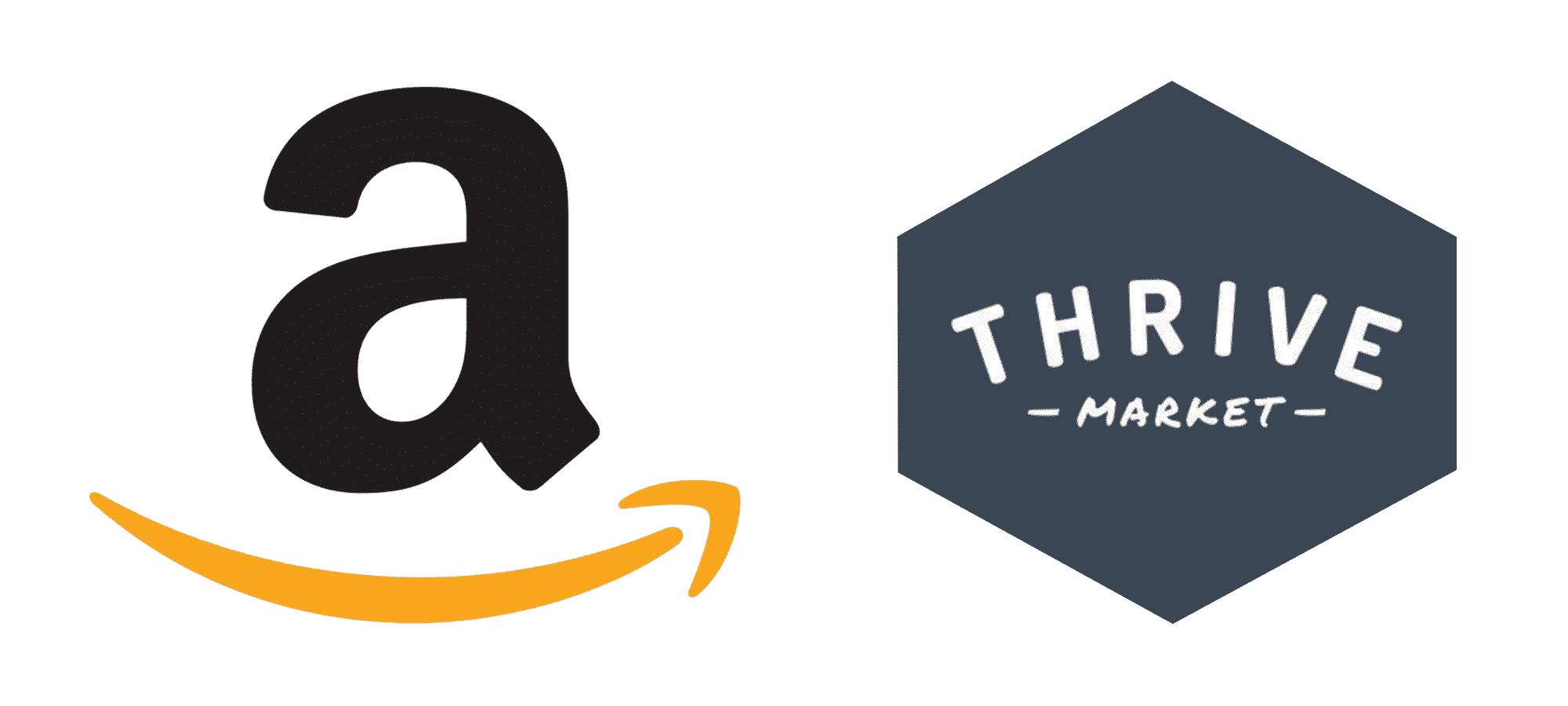 Since online grocery shopping has become widely available to many areas throughout the world, shopping for specialty ingredients has become almost effortless! Companies like Amazon Prime and Thrive Market allow those of us who adhere to specific diets to easily order and obtain products that are delivered directly to our doorstep and are safe to consume.
I personally use and love Thrive Market as I can almost always find what I am looking for there. The products are offered at a discounted price, and the products are shipped directly to my house! I have been a customer of Thrive Market for several years. I'm continually impressed by their product selection, company mission, and customer service. If you are interested in trying this service out, you can get up to $20 in shopping credit when you purchase a Thrive Market Membership! (1-month, 3-month, and 1-year memberships available)
If you're looking for a very specific brand and item, it sometimes can be easier to purchase directly through the producer. I find this to be true with items like Lakanto Monk Fruit Sweetener and SunButter Sunflower Butter. While specialty supermarkets may carry the products you need, you're definitely guaranteed to find them online!
Where do you do most of your shopping at?
What to look for on ingredient labels
Regardless of where you choose to shop, there is one thing that you MUST do: read your labels! Take a few extra moments each time you find a new product to review the ingredient list and the nutrition information. On these labels, we're looking to ensure that nuts are not listed as an ingredient. Also, make sure the net carb content is low in enough to fit into your personal ketogenic diet.
If you or someone that you are shopping for is highly allergic to nuts and needs certainty that a product isn't produced in a facility that also handles nuts, I highly suggest checking out the notation on the bottom of the label that clearly indicates if the product was produced on shared equipment. In the United States, it is required by the FDA that brands that produce products have to state if the product contains any of the top 8 food allergens (these being: milk, egg, peanut, tree nut, wheat, soy, fish, and crustacean shellfish). There are, however, some products that aren't required to include this allergen information, so be wary of items that say they aren't regulated by the FDA.
The Basics
When it comes down to the basics, always read the entire ingredient label. Products are required to put "contains peanuts/walnuts/almonds" on the front of the packaging. Statements like "may contain peanut" or "made in a facility with tree nuts" are voluntary. It's important to not rely on the blanket statements like those two when looking at labels! Learn more about the U.S. food allergen labeling law here.
I recommend that you also take a look at this list of alternative tree nut names, and if you have a peanut allergy, this list of alternative peanut names.
Before moving on to the rest of the post, please note that product ingredients can change and I cannot confirm whether or not a product has changed since the publication of this post. Please, please, PLEASE do your research, email the company directly if you have questions, and stay safe!
With all of this in mind, let's take a look at some nut free keto products that I use often and love!
For desserts:
Unsweetened cocoa powder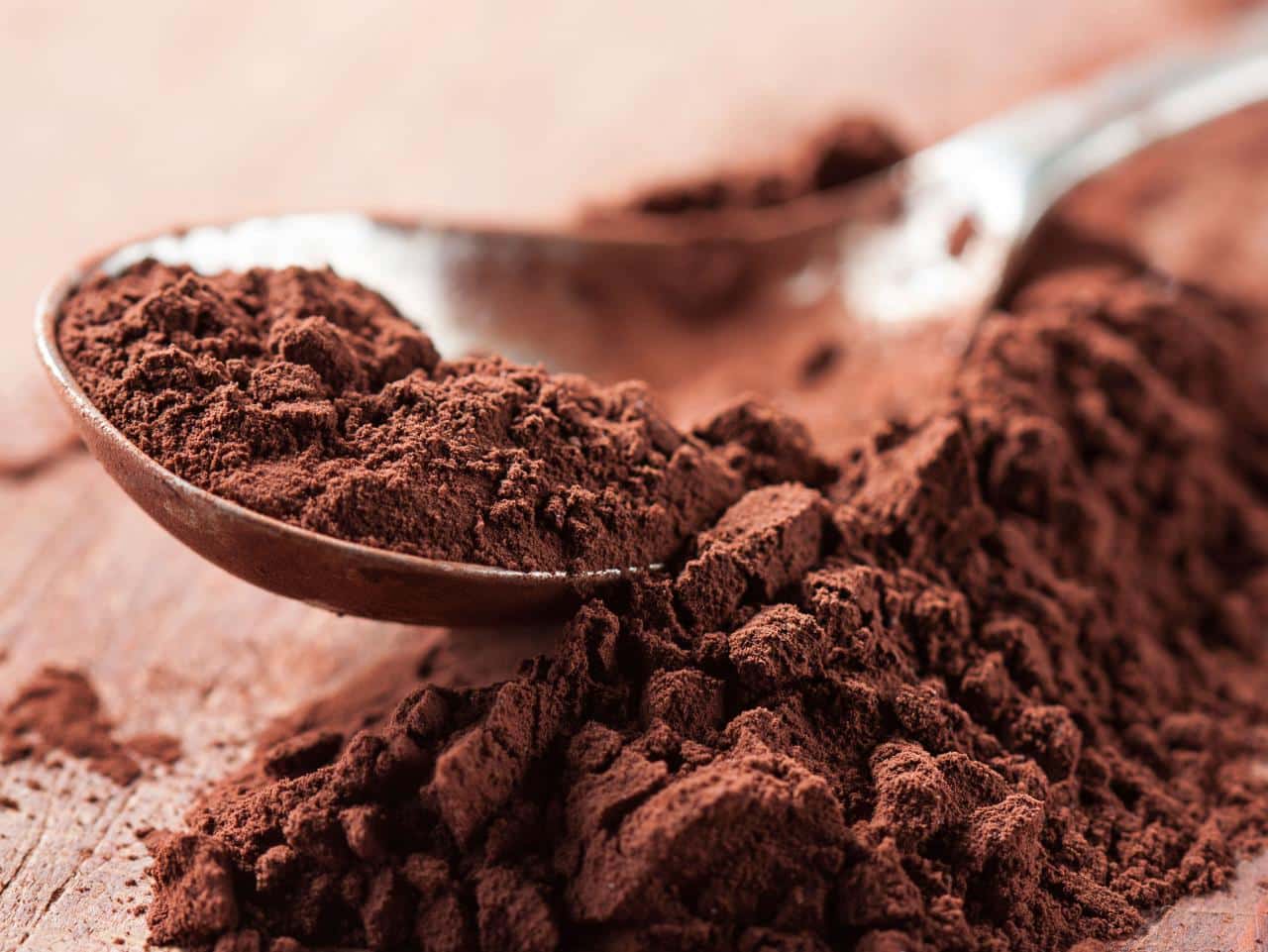 When you purchase cocoa powder, triple-check that you're getting unsweetened! Unsweetened cocoa powder is a great addition for all dessert recipes when you want to create some yummy chocolate flavor. It's great because it doesn't include all of the icky sugars!
Check out some of my fave recipes that incorporate unsweetened cacao powder below:
Cacao nibs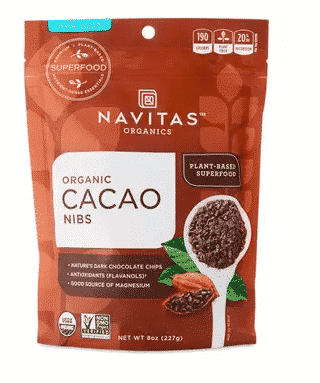 Cacao nibs are crumbled cacao beans that taste exactly like dark chocolate chips. Though they are small, they are filled with all the good things your body needs: antioxidants, magnesium, and iron! Additionally, this small-but-mighty superfood has no sugar. It is a must for those who want a little bit of chocolate through the day!
Incorporate nibs into your diet by using them to top your yogurt, to amp up your smoothie, or in some trail mix!
Lakanto Monk Fruit Sweetener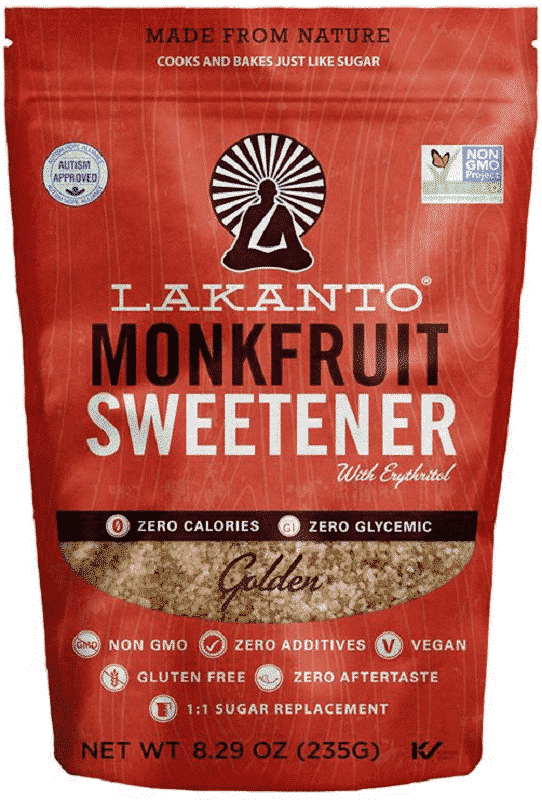 With the amount of fat bombs Ryan and I consume, we have bags upon bags of Lakanto Monk Fruit Sweetener. I thought that finding an awesome sugar alternative with 0 calories, that doesn't raise blood sugar, and is net-carb-free would be darn near impossible, but, thankfully, it's not! Lakanto products make it possible to enjoy sweets while maintaining a ketogenic diet! Monk fruit sweetener is an absolute staple in my household, as I use Lakanto's granulated sweetener in nearly all of my fat bomb and dessert recipes.
You can learn more about monk fruit sweetener here!
Try monk fruit sweetener for yourself today with code "REALBALANCED" for 20% off all of your Lakanto orders!
Unsweetened coconut flakes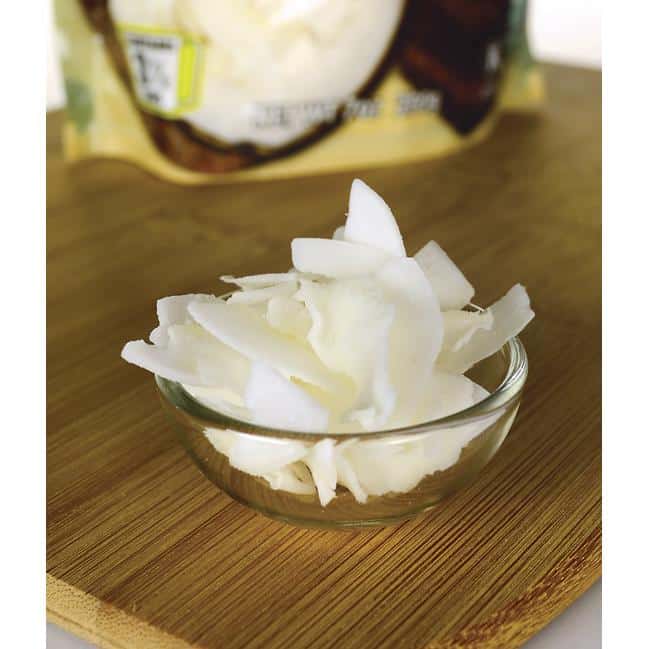 Similar to cacao nibs, unsweetened coconut flakes are great for adding to your smoothie, yogurt, or oatmeal. Coconut flakes are simply dehydrated coconut! They are extremely high in healthy fat and fiber, while low in carbs (only 2 grams of net carbs per serving!). Additionally, unsweetened coconut flakes are vegan, gluten-free, and keto-friendly.
I use coconut flakes in my Low-Carb Coconut Blondies and they provide a delicious (and healthy!) flavor component that makes these blondies a household favorite recipe!
For another idea, you can even throw them into the oven at 350 degrees for 5-10 minutes to toast to enjoy as a small, tasty, and low carb snack!
Baker's Unsweetened Baking Chocolate Bar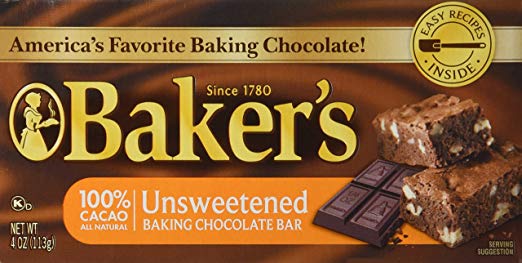 Baker's Unsweetened Baking Chocolate Bar is a great item to have on-hand if you love sweets like I do! The texture makes it great for baking, and it is also filled with antioxidants without all the other harmful ingredients. It is 100% all-natural cacao with less than 90 calories per serving. Talk about a must-have!
I use Baker's chocolate in my Chocolate Chip Cookie Dough Fat Bombs recipe, and I also enjoy a couple of pieces of it on a nightly basis! I. love. chocolate.
Oils and Butters
MCT Oil Powder
MCT oil powder is, quite literally, MCT oil in powdered form. MCT oil provides consistent and long-lasting energy, while assisting you in staying focused on the task at hand. The powder is specifically designed for those on a low-carb or keto diet. Plus, thanks to added acacia powder, the powder also works to promote gut and cellular health!
The powder is easy to mix into all your smoothies, teas, and coffee, adding an extra boost and creamy texture into all of your drinks. I use MCT oil powder every morning in my cold brew coffee (yes, I drink iced coffee all year long, cold winter weather be damned!). 
Interested in learning more? Read this post to find out all about MCT oil powder!
And, if you are wanting to try MCT Oil or MCT Oil Powder from Perfect Keto, you can use code "REALBALANCED" for 15% off your Perfect Keto Orders!


SunButter Sunflower Butter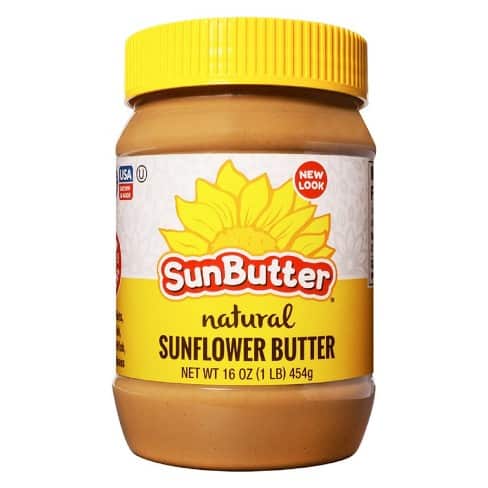 SunButter Sunflower Butter is a total life-changer, and I don't say that lightly! After I was diagnosed with peanut and tree nut allergies and before I discovered SunButter, I was unable to replace the nut butter obsession I had (almond butter used to be my FAVORITE food). SunButter's No-Sugar-Added SunButter tastes creamy and spreads easily like traditional peanut butter, incorporates perfectly into my ketogenic dessert recipes, contains minimal carbs, and allows me to indulge in my favorite snack without any fear of a life-threatening allergic reaction.
I included my favorite dessert recipes that incorporate SunButter Sunflower Butter below for all your nut substitution needs 🙂
Avocado Oil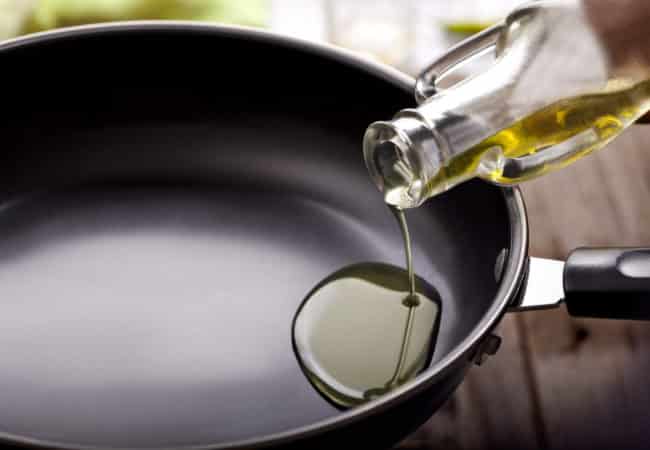 Did you know avocado oil was a thing? It's the oil pressed from the pulp of an avocado, and is a great alternative to the more popular olive oil! Avocado oil has a lengthy list of benefits, due to the number of antioxidants and healthy fats. Click here to get more in-depth info about the antioxidants and oils found in avocado oil.
Avocado oil is hands-down way more versatile than olive oil. One of my favorite dishes that uses avocado oil is Warm Bacon and Egg Salad, plus, I just use it in my everyday cooking!
To incorporate this oil that is capable of withstanding high cooking heats, I recommend roasting vegetables and greasing your stovetop pans in it prior to cooking. Most of the time, I prefer to use avocado oil rather than olive oil as its smoke-point is much higher, thereby making it a more viable option for cooking.
Ghee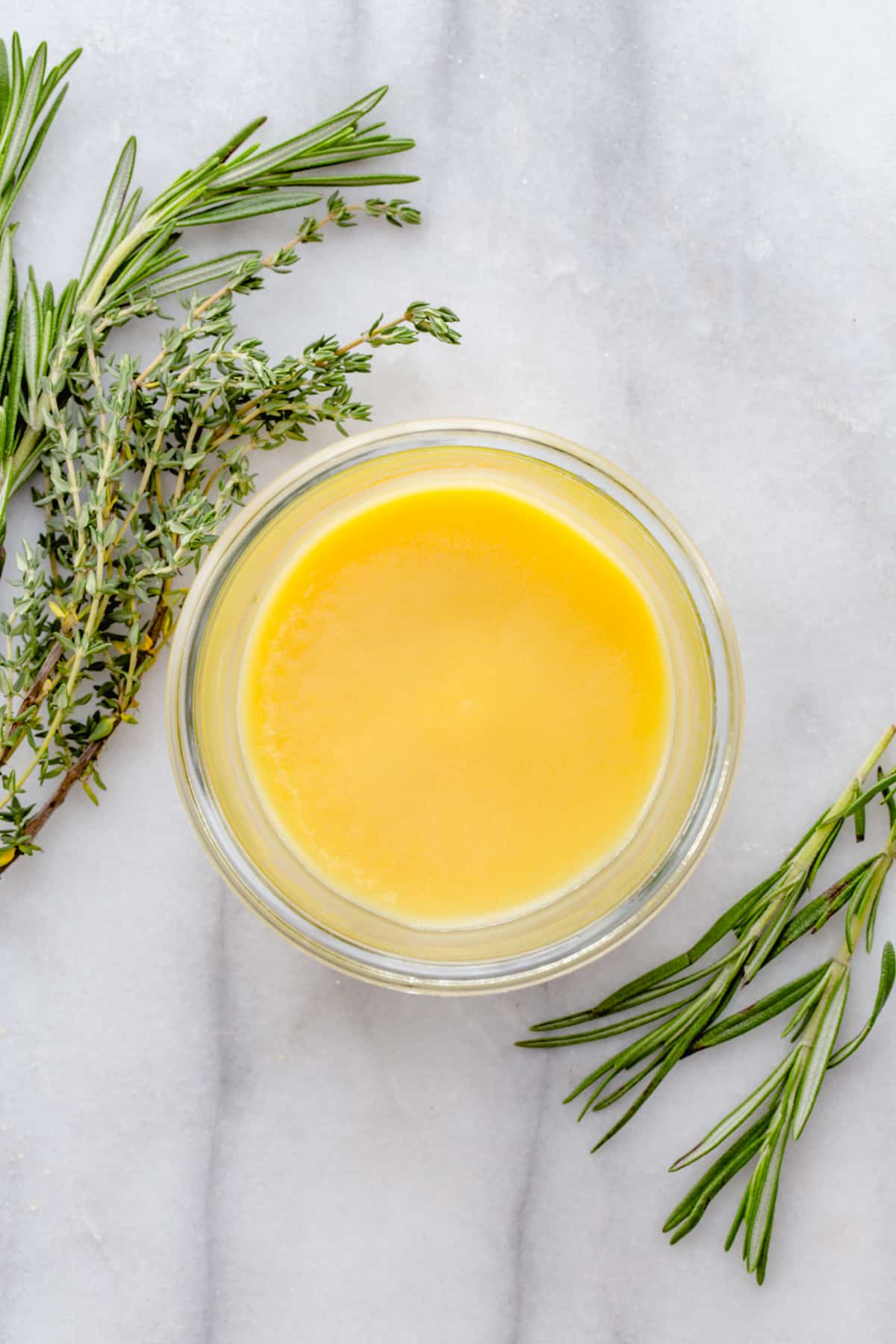 In laments terms, ghee is clarified butter. On a more technical level, ghee is a superfood powerhouse. It acts as a health-booster in your diet, without any of the allergens found in butter (lactose and casein). Because of its massive health benefits, it's held on an insanely high pedestal in India. In fact, it is referred to in India as a "supreme health tonic."
Ghee handles up to 450 degrees Fahrenheit (232 Celsius), and, like avocado oil, is great for those that love to cook. The rich flavor of ghee is delicious and won't leave you missing butter! And, because it contains no milk products, it doesn't require refrigeration and it stays fresh indefinitely!
There are all sorts of flavors of ghee available for purchase to incorporate into your cooking. Companies such as Fourth and Heart offer everything from California Garlic Ghee to Turmeric Ghee. Yum!
Avocado Oil Cooking Spray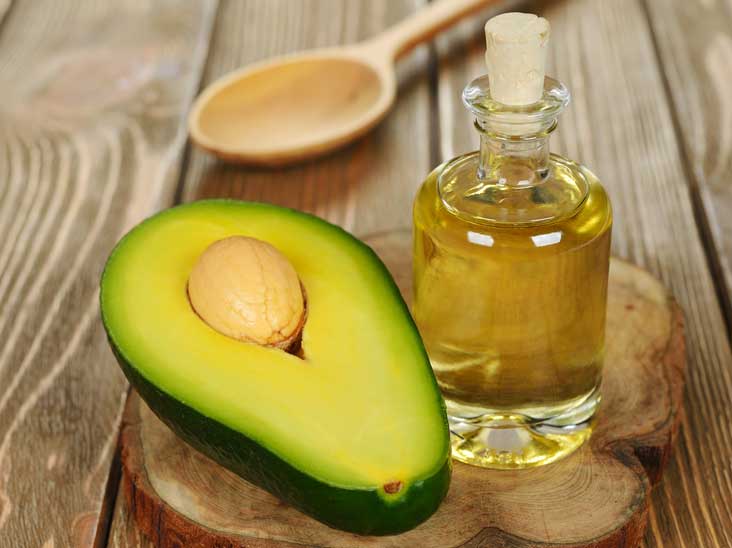 If you cook with avocado oil, then you need to add avocado oil cooking spray to your list! The oil is perfect for cooking with high-heat and baking, or as a finishing oil for whatever ya just cooked. Choosing avocado oil cooking spray over regular cooking spray is such an easy transition, and just makes sense. If you want to incorporate all-natural ingredients into every aspect of your cooking, avocado oil cooking spray is for you.
Coconut Oil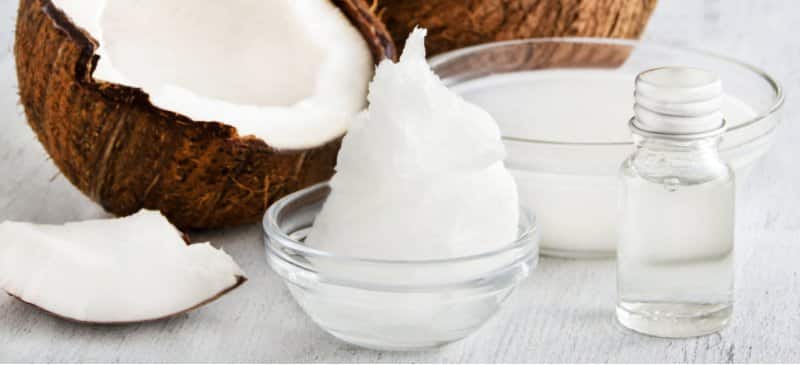 To conclude the many oils in this list is coconut oil. Touted as a healing and healthy saturated fat because of its many amazing health qualities, coconut oil has certainly earned its place in your pantry. It's high in medium chain triglycerides, which works in overtime to promote fat loss, plus has a multitude of other health benefits.
Miscellaneous goods
Raw pumpkin seeds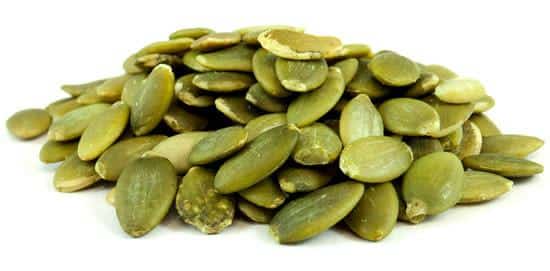 Though they are small, don't knock off raw pumpkin seeds from your grocery list! Seeds are a high-fat and low-carb snack option that can happily be enjoyed while remaining in ketosis. Eating seeds has actually been linked to reduced risk of heart disease, cancers, depression, and more!
There are a handful of stores that offer raw pumpkin seeds, but double-check that they are safe for you to eat. Trader Joe's offers a bag of raw pumpkin seeds that are tasty; however, they're produced on shared equipment with peanut products. 
Canned sardines and canned tuna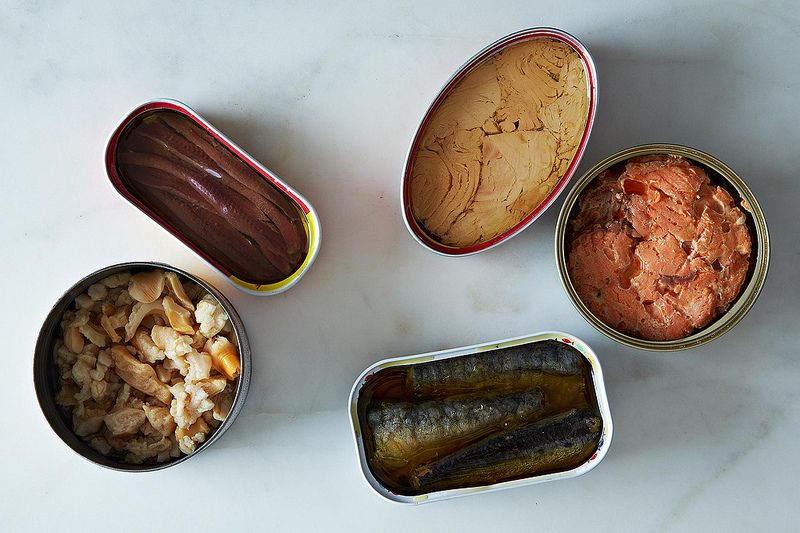 For those that live in areas where hurricanes/natural disasters are prevalent, canned sardines and canned tuna are more than likely already in your pantry! Eating tuna and sardines greatly benefits your heart-health; the Harvard School of Public Health cited that eating fish weekly lowers your heart disease risk by more than one-third! Nutrition-wise, both tuna, and sardines are packed with protein, calcium, vitamin E, and vitamin K.
Two of my favorite recipes that incorporate tuna is the 10-Minute Spicy Tuna Roll and Avocado Tuna Salad. I rely on these recipes as my on-the-go lunch and dinner options on a weekly basis!
There's probably a handful of other things I missed, but these are my go-to's when struggling with a nut allergy restriction.
What is your nut-free pantry must-have? Let me know below!
Reader Interactions