These easy and delicious low carb recipes with bacon is here to save you from the upcoming weekend mealtime guesswork! No matter what the occasion, there's a bacon-blessed recipe in here to satisfy your craving and leave you satiated. Not convinced? We've got salads, casserole, appetizers, pastries, soup, and even a fat bomb recipe! All good things.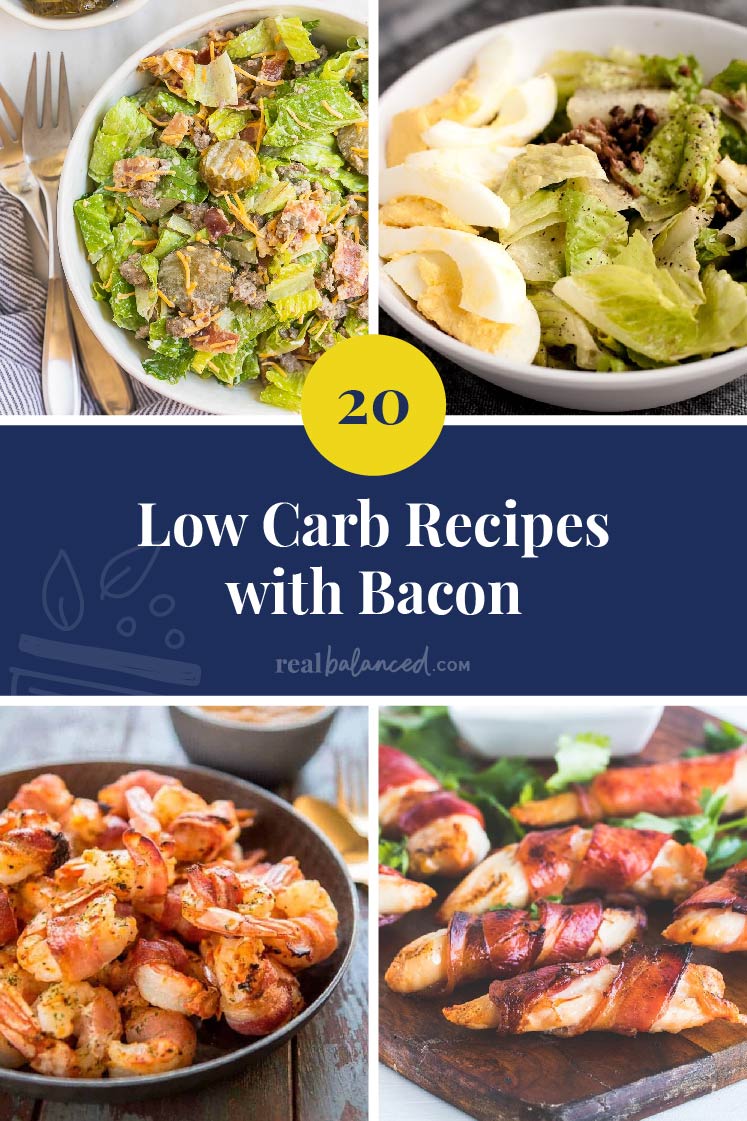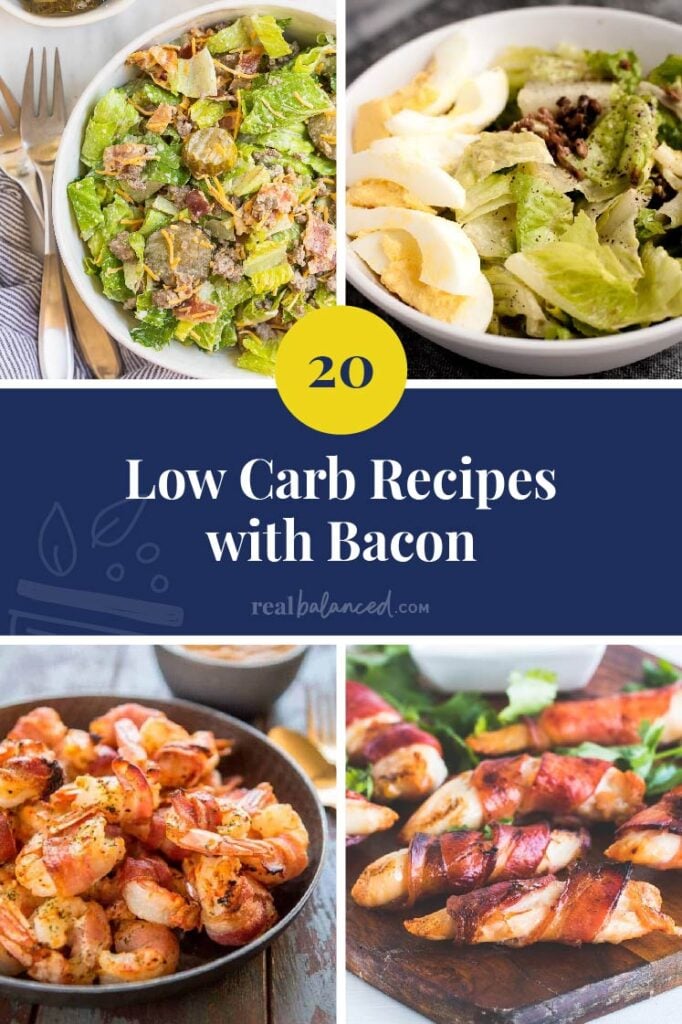 Is it okay to eat bacon while on a keto and low carb diet?
If you're new to the low carb lifestyle, then bacon might just become your favorite ingredient. Along with eggs, meats, and some dairy, bacon is listed as a low-carb diet food option. One thing you need to remember though is that it must be uncured bacon since there are commercial brands that use too much salt, nitrates, and other sweeteners to preserve and even improve its flavor.
Does bacon have carbs?
Yes, bacon has a bit of carb but it isn't that much especially if you're not going to eat a whole lot. You'll also want to skip ones that are cured and/or are coated in anything sugary (e.g. maple syrup, honey glazed, etc.)
Carbs in bacon: How much carbs does bacon have?
The typical pan-fried 8g slice has < 0.1g of carbs, but often depends on the cut of bacon used – leaner cuts will have lower carbs. Although it's not the carbs you should be watching out for when eating bacon, but the high levels of saturated fat and sodium. So, be sure to track your macros and eat in moderation.
Cured Bacon VS Uncured Bacon
I usually cook with uncured bacon because it's the healthier option.
Cured bacon is often saltier, sweetened, and uses different flavoring agents that might not comply with your diet restrictions.
Uncured bacon is technically cured BUT only with natural ingredients like celery (because it has naturally occurring nitrites), so it still has lower amounts of sodium and isn't as risky compared to the commercially cured version.
I can't eat bacon, what are bacon alternatives I should try?
If for any reason you're not allowed to consume pork products, you can try the following as an alternative. Fair warning though, it might not taste exactly like pork-based bacon.
Turkey bacon – uses turkey meat and is lower in fat.
Macon – made from cured cuts of sheep meat or mutton.
Vegetarian bacon – usually made from marinated tempeh, it is low in fat and contains a good amount of protein as well as fiber.
How long can you keep bacon in the refrigerator?
Depending on the "sell-by" date and if it hasn't been opened, it will generally stay fresh for about a month. A pack of bacon should be safe to eat within 7 days of opening.
You can read more bacon facts here.
---
20 Delicious and Easy Low Carb Recipes with Bacon
Photo & Recipe Courtesy of Real Balanced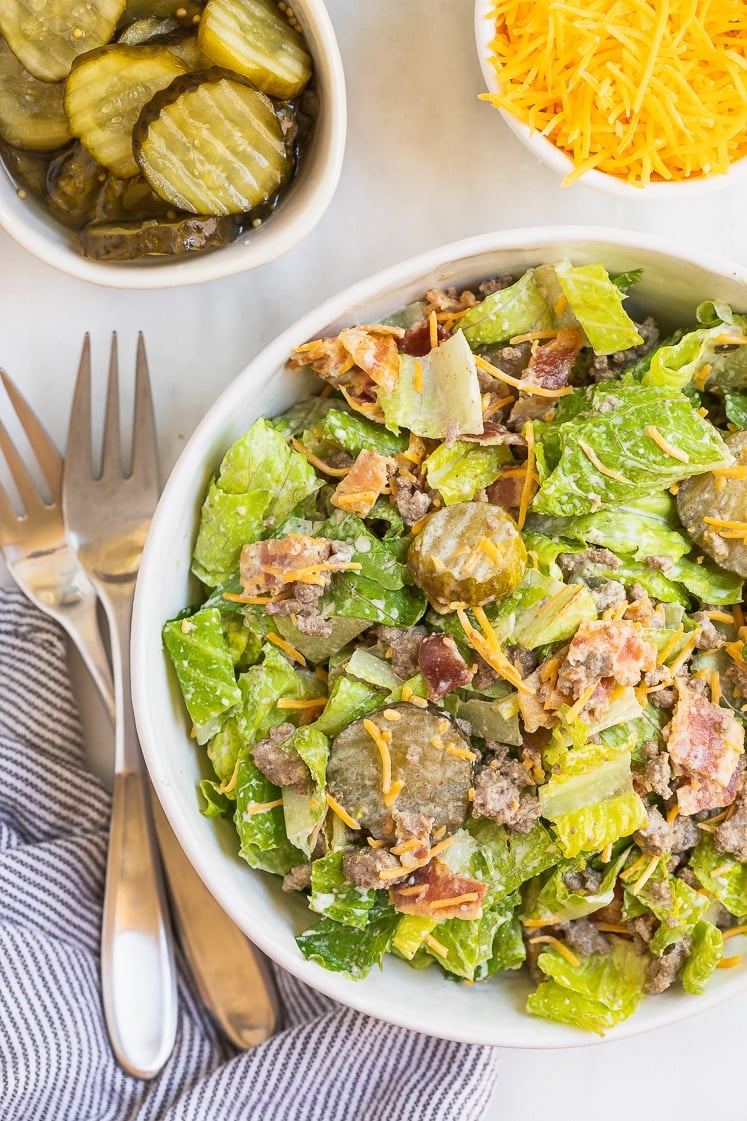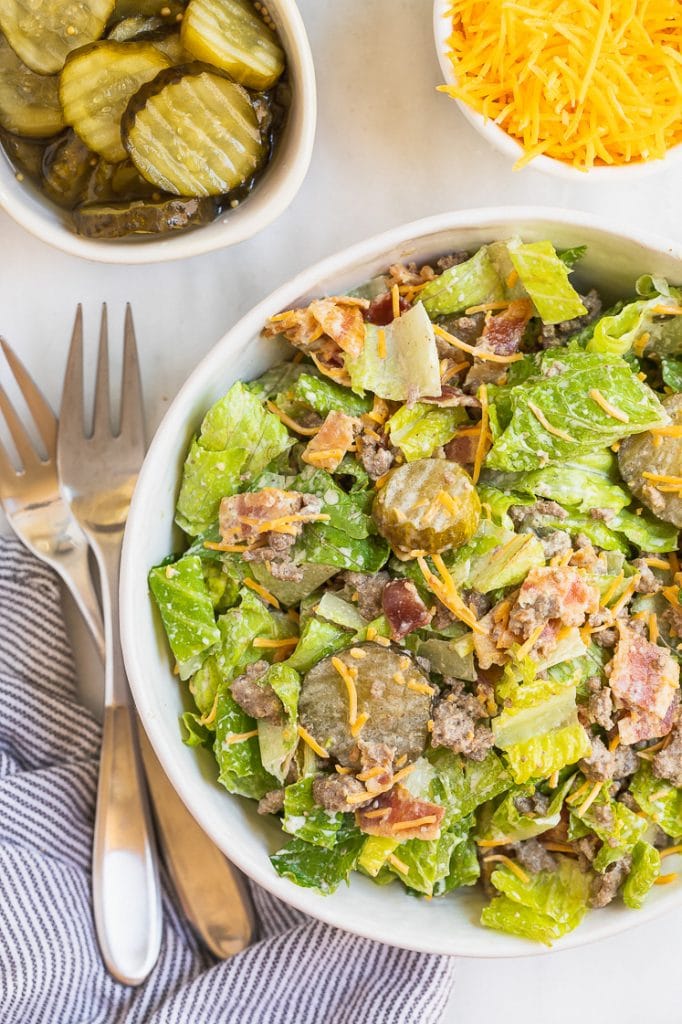 There are days when we find ourselves craving for a juicy cheeseburger, but have to dismiss the thought because a typical fast-food burger is loaded with carbs and is high in sodium. This low carb bacon cheeseburger-inspired salad, however, takes those cravings into consideration minus the carbs and gluten.
---
Photo & Recipe Courtesy of Low Carb Africa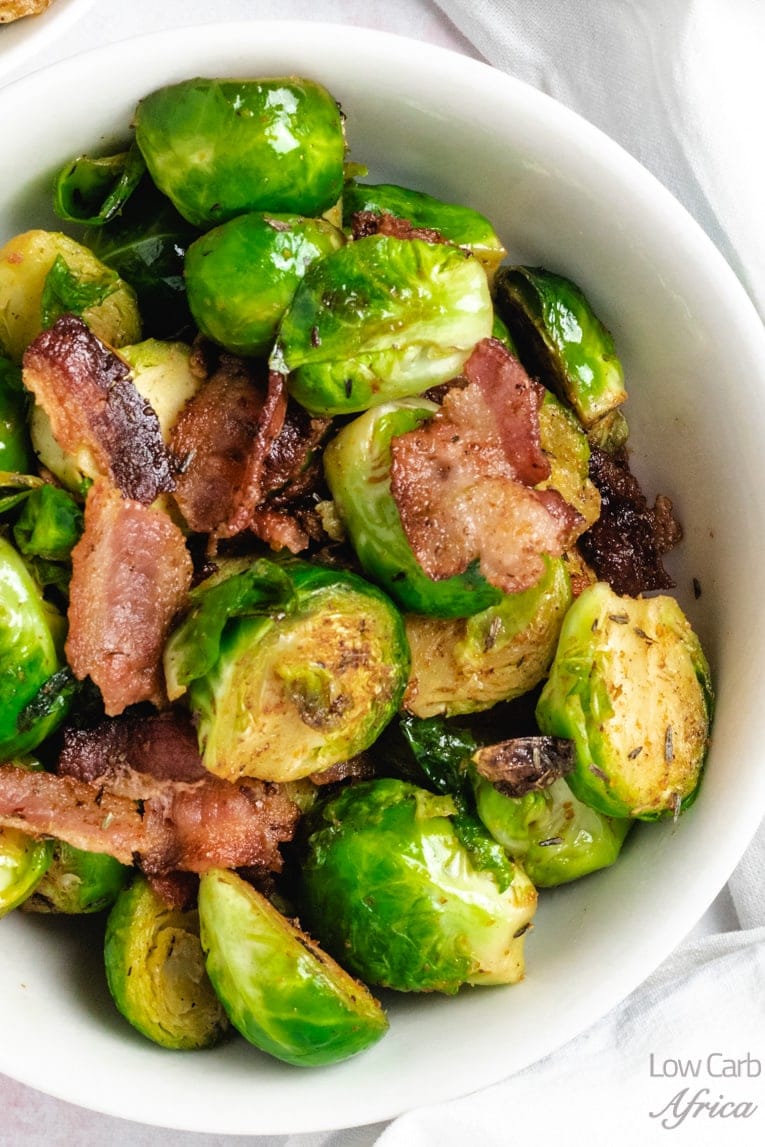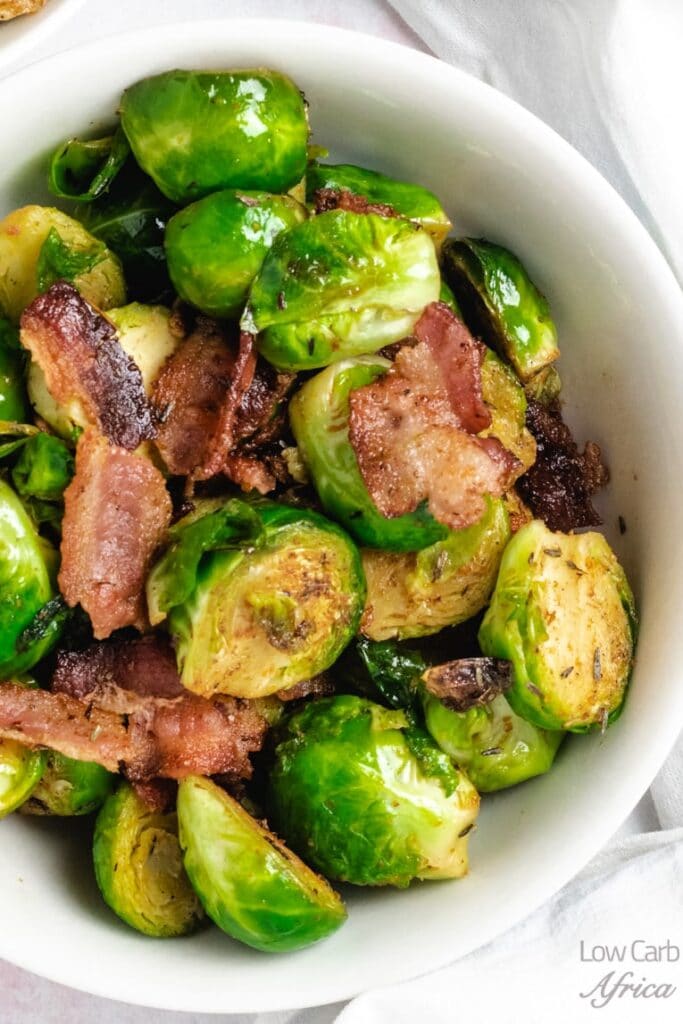 Looking for ways to incorporate seasonal veggies into your diet but can't give up your love for bacon? Then you have got to try this low carb Brussel sprouts recipe. It has a nice veggie crunch that's only made better with bits of crispy fried bacon-y goodness.
---
Photo & Recipe Courtesy of Real Balanced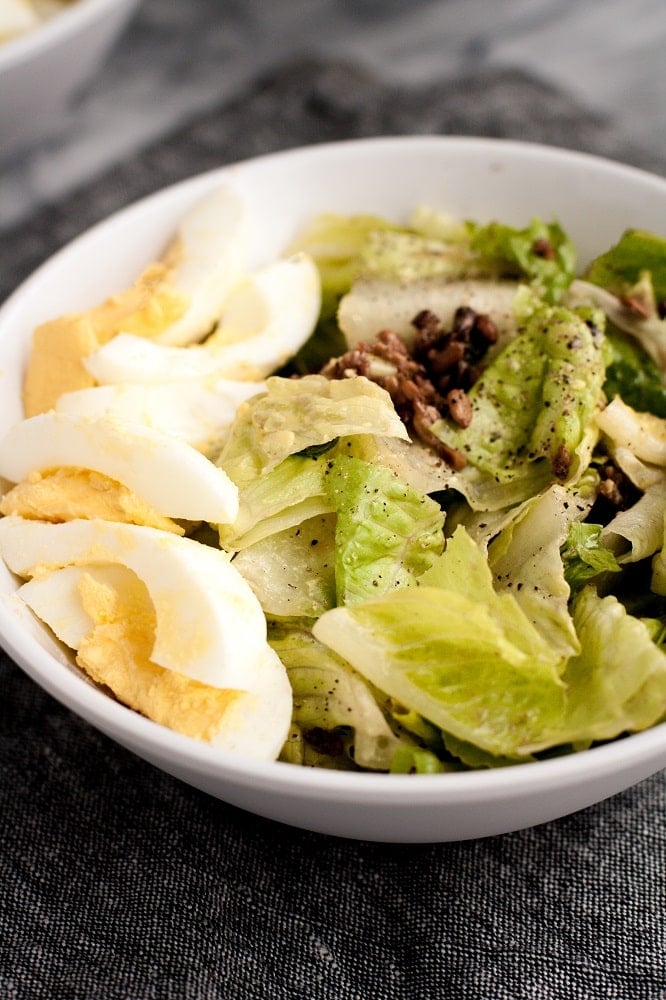 This simple yet delicious low carb salad uses bacon to amplify flavor and give this dish a variety of texture. It's so easy to make and will leave you feeling full but not bloated. What's more is that this low carb recipe with bacon is also dairy-free, paleo, Whole30-compliant, nut-free, coconut-free, gluten-free, grain-free, sugar-free.
---
Photo & Recipe Courtesy of Real Balanced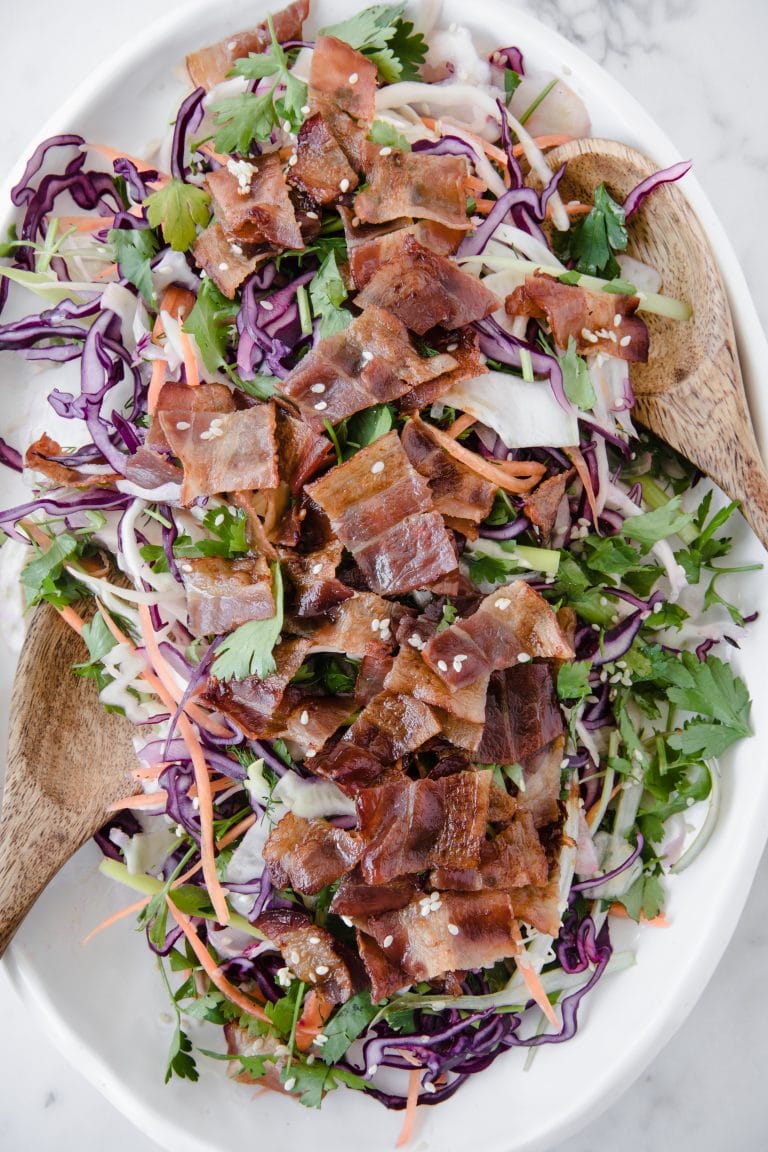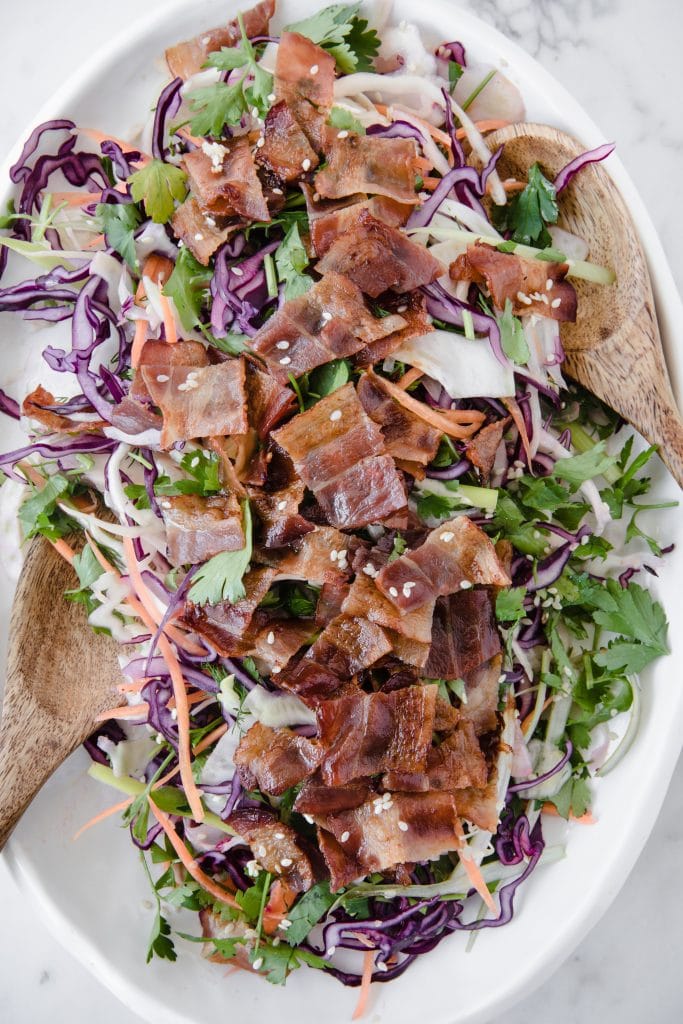 This low carb bacon coleslaw is a great way to introduce more fiber in your diet without missing out on some fat and protein. It can work as an amazing side dish or even as a main dish. And if you're feeling extra creative, you can use your leftover coleslaw (minus the dressing) to jazz up your low carb BLT.
---
Photo & Recipe Courtesy of Wholesome Yum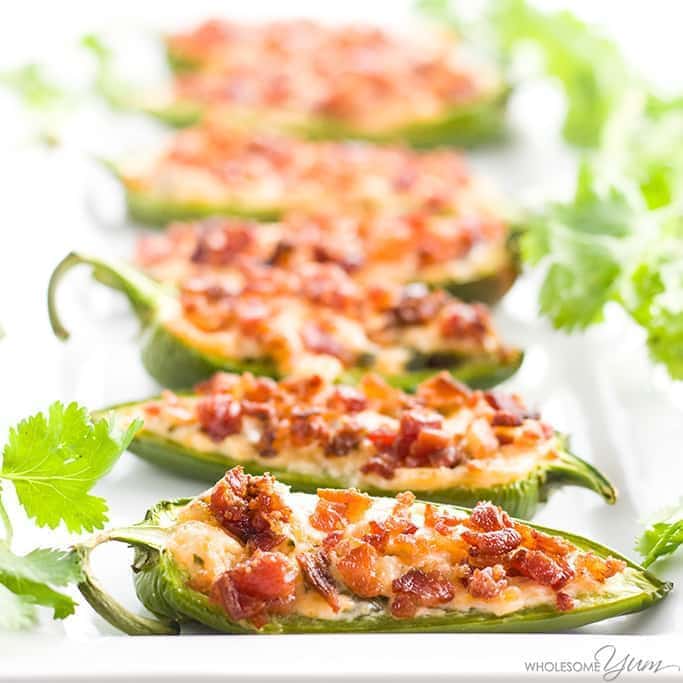 Low carb appetizers with a little kick is a fun way to switch up your weekly menu. These crowd-pleasers are the perfect dish to serve up at friendly get-togethers, parties, and any time you are looking to munch on something easy to make, full of flavor… AND BACON!
---
Photo & Recipe Courtesy of Stay Snatched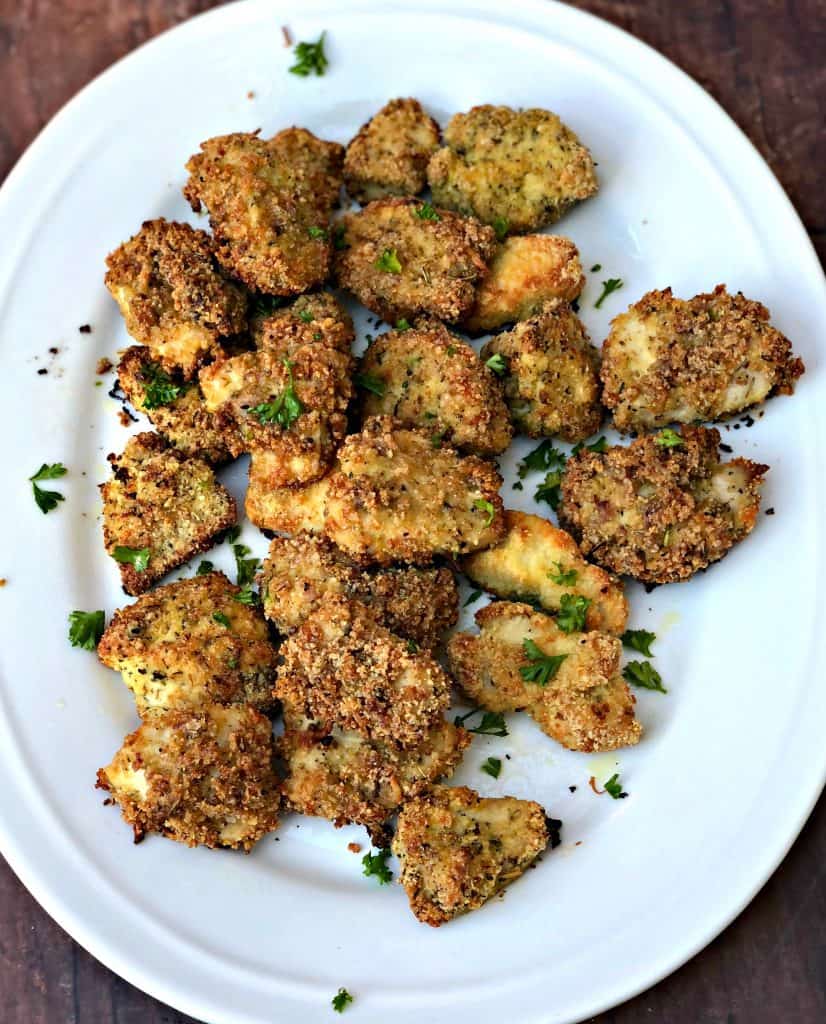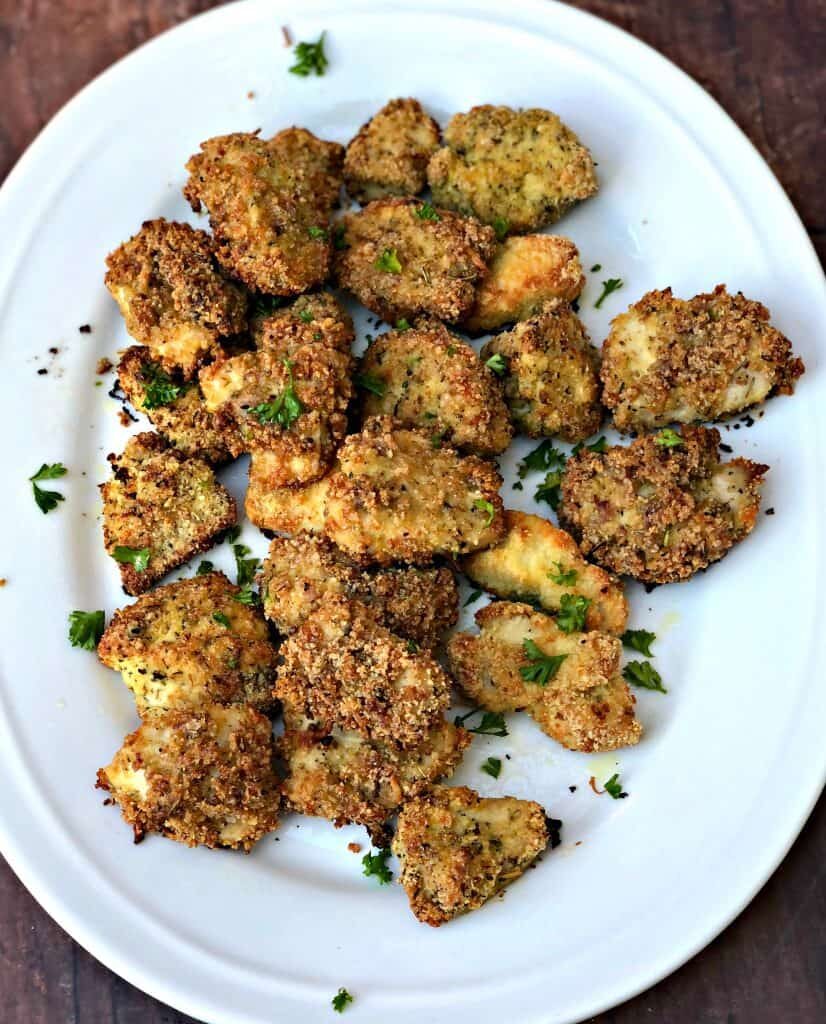 This low carb chicken nuggs recipe is as tasty as they come. Its crust is primarily made out of bacon and parmesan, then paired with a rich avocado ranch dip – it's a great family-friendly recipe that won't mess up your diet.
---
Photo & Recipe Courtesy of Fat For Weight Loss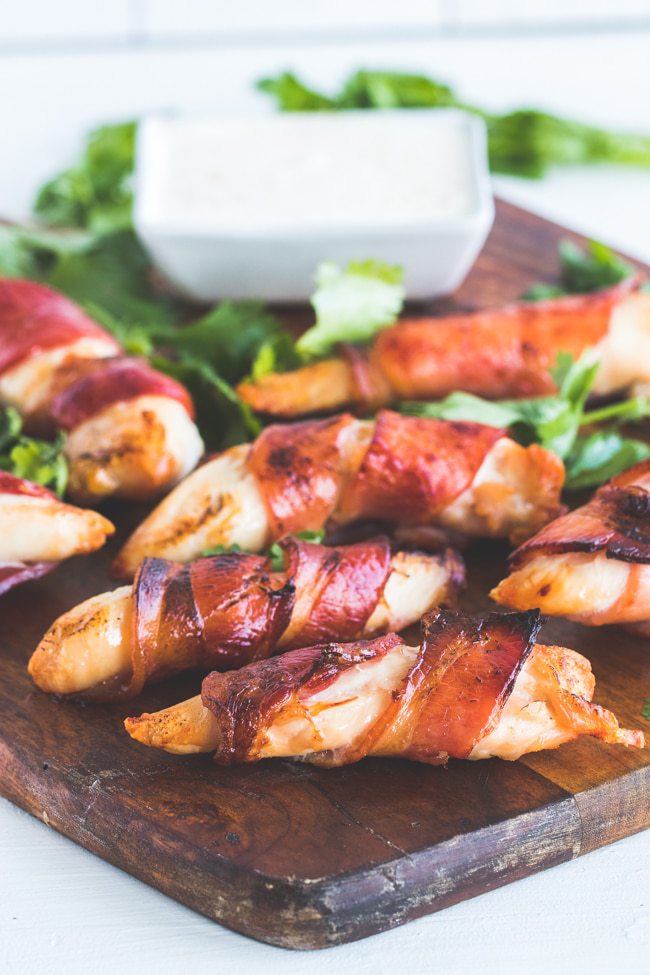 When you first start your low carb keto diet, there's a high probability that you'll go for a recipe that's wrapped with bacon. Now, most folks go with a dish that can be served on any occasion, like these chicken tenders here. It's versatile enough to land itself as a delicious snack or perhaps an easy dinner. It doesn't matter what time it is, you can count on this recipe to delight you.
---
Photo & Recipe Courtesy of Real Balanced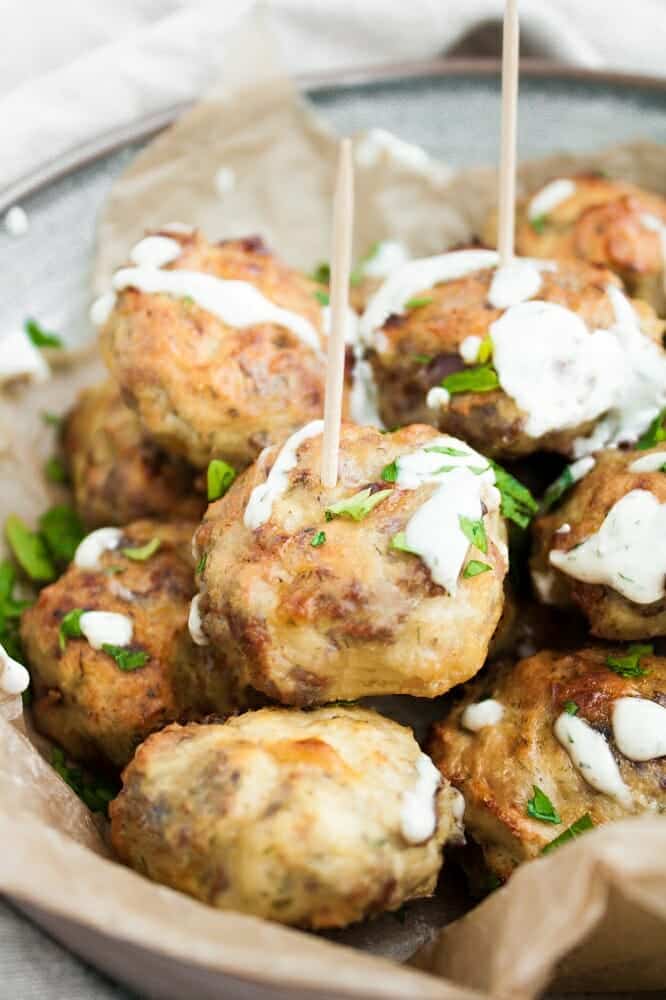 Oh my gosh! I love this recipe because 1.) Ryan loves it, 2.) it's so easy to make, 3.) it's tender and flavorful, 4.) THERE'S BACON IN IT! If you have an hour to spare before watching your favorite show, I suggest you whip up a batch so you have something to happily munch on that's also keto-friendly.
---
Photo & Recipe Courtesy of Cassidy's Craveable Creations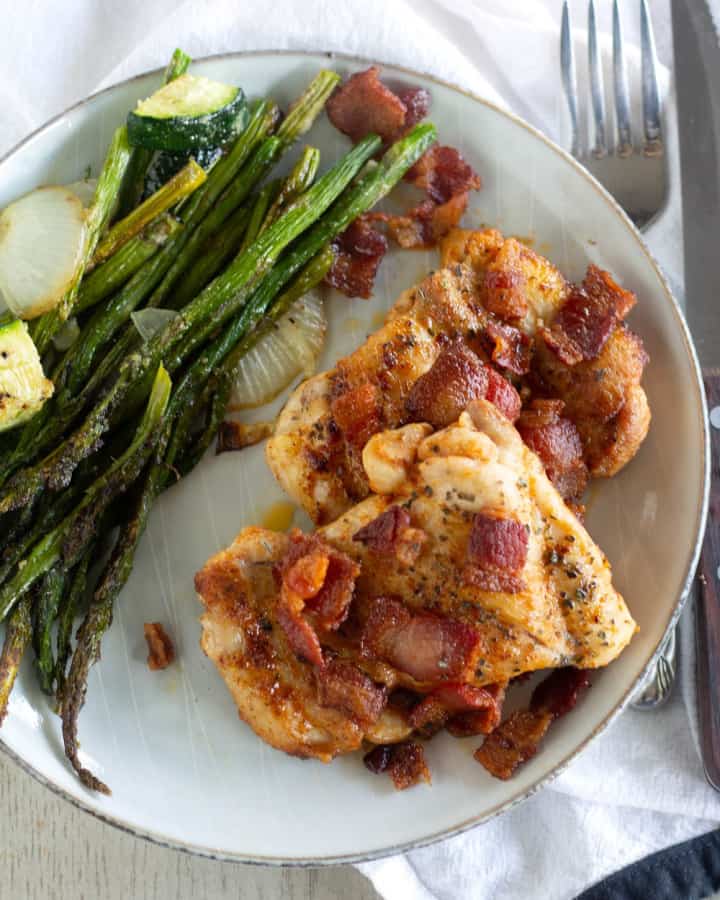 I can just imagine how difficult it would be to feed a whole family, which is why one-skillet recipes are a sure hit. It makes eating at home all the more enjoyable without sacrificing flavor and comfort.
This recipe is just as tasty as traditional bacon-wrapped chicken, BUT way easier because you skip the wrapping part and go straight to crispifying everything.
---
Photo & Recipe Courtesy of Simply So Healthy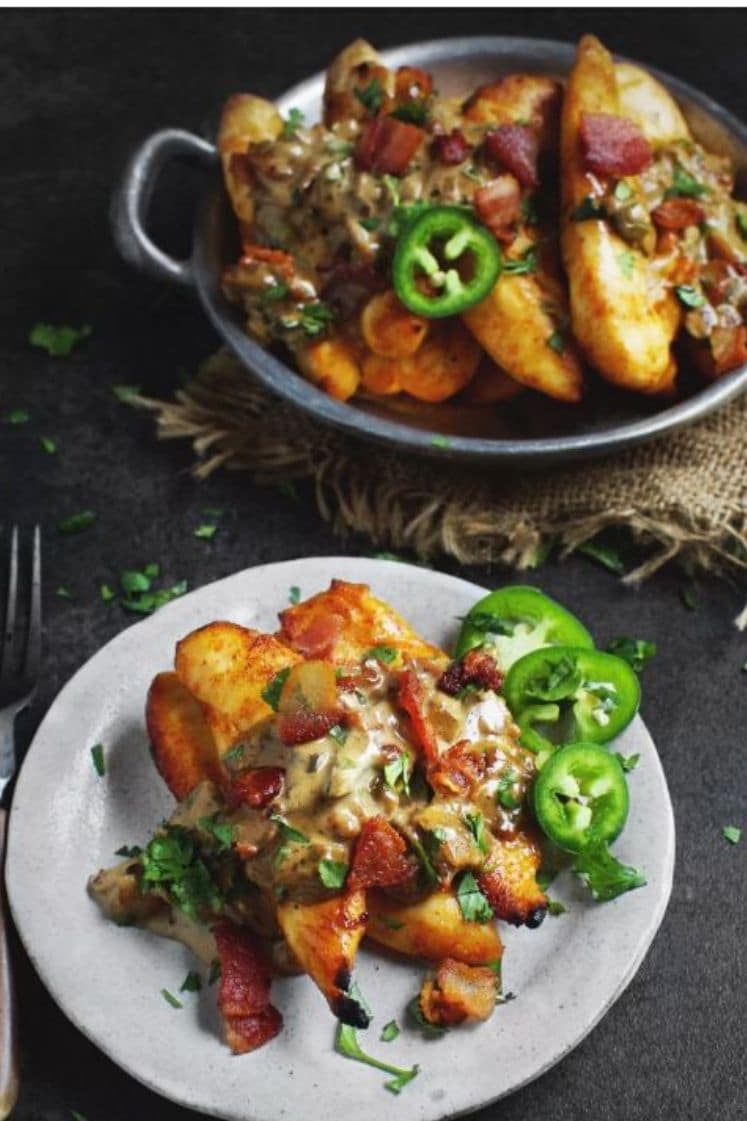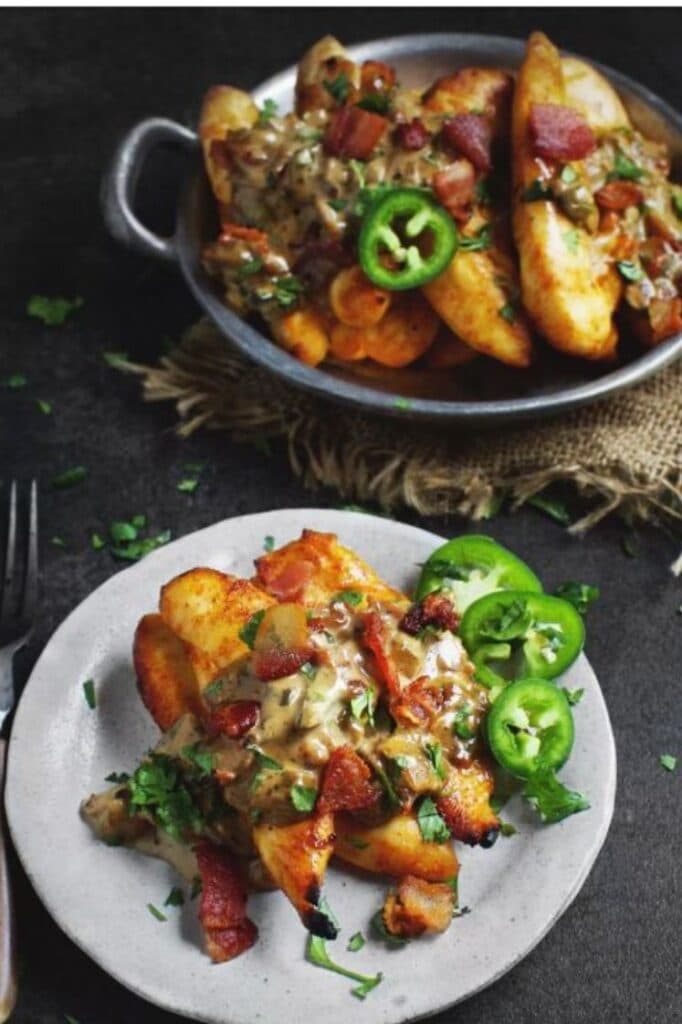 Care for some tender and juicy chicken tenders that are grilled to perfection? This recipe has a creamy sauce that's infused with hot jalapeño peppers. It only takes 30 minutes to prepare and brings you 6 delicious servings. There's nothing like enjoying some low carb, spicy, smokey goodness!
---
---
Photo & Recipe Courtesy of Noshin & Num Nums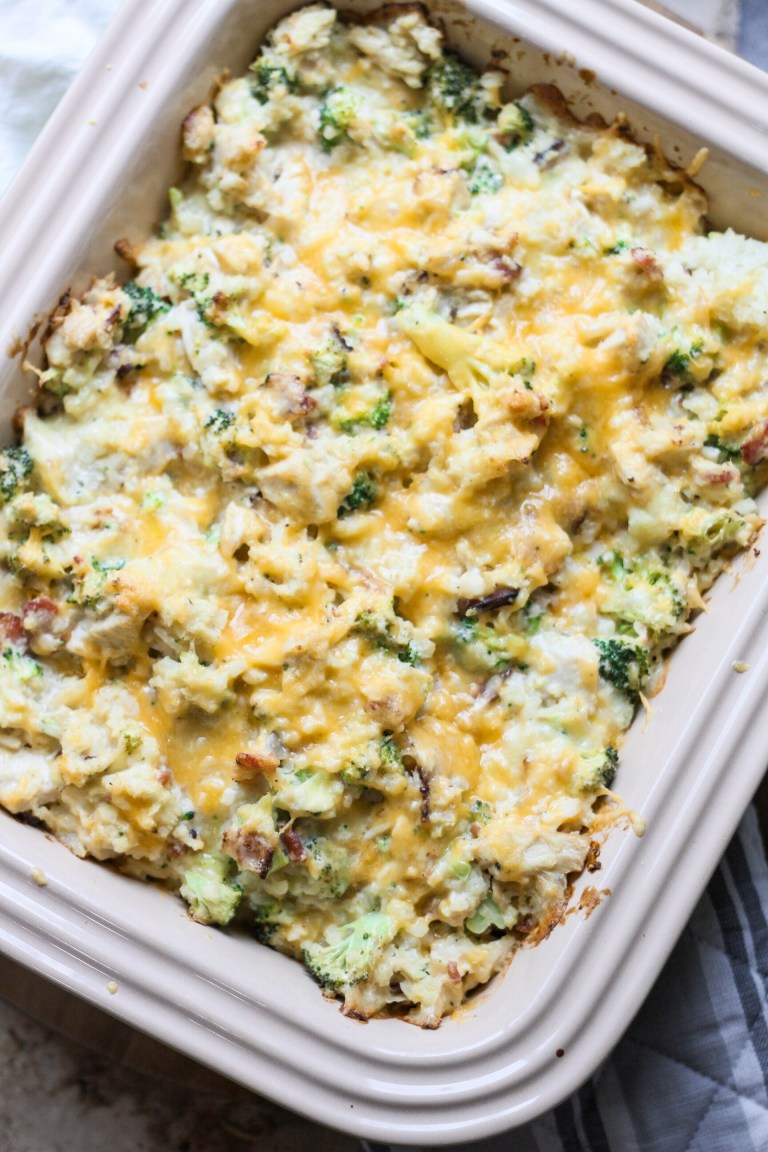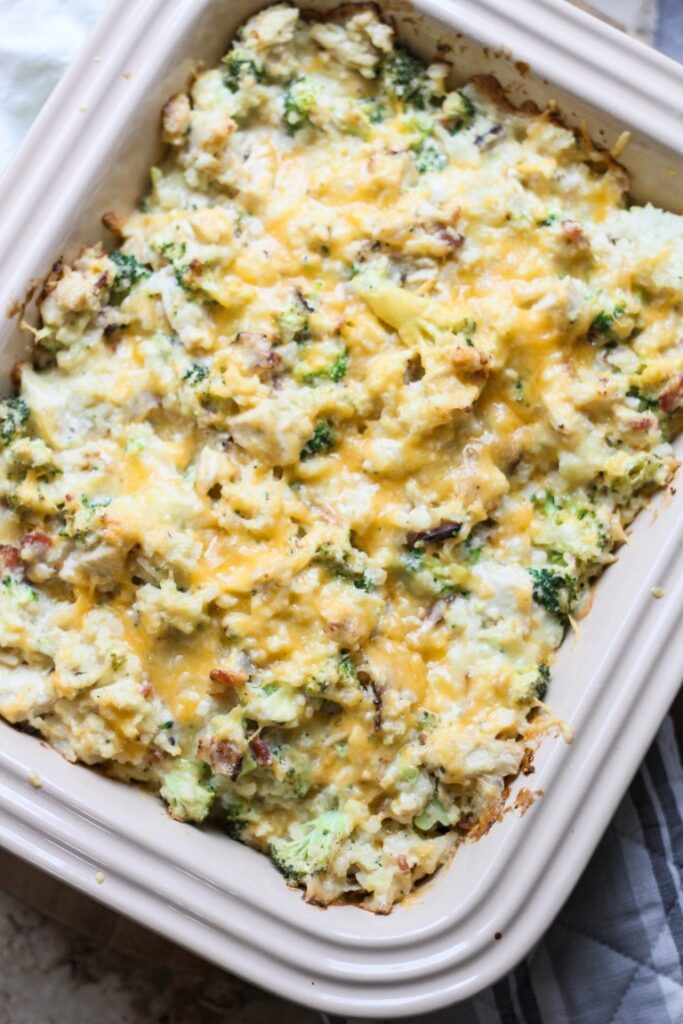 What is it about casseroles and comfort? Is it the rich flavor or that warm cozy feeling we get after we sit down and enjoy a plate (or bowl)? Well, whatever it is, this recipe is no exception! It's cheesy, warm, and just heaven in every bite that's ready in a little over 30 minutes.
---
Photo & Recipe Courtesy of Real Balanced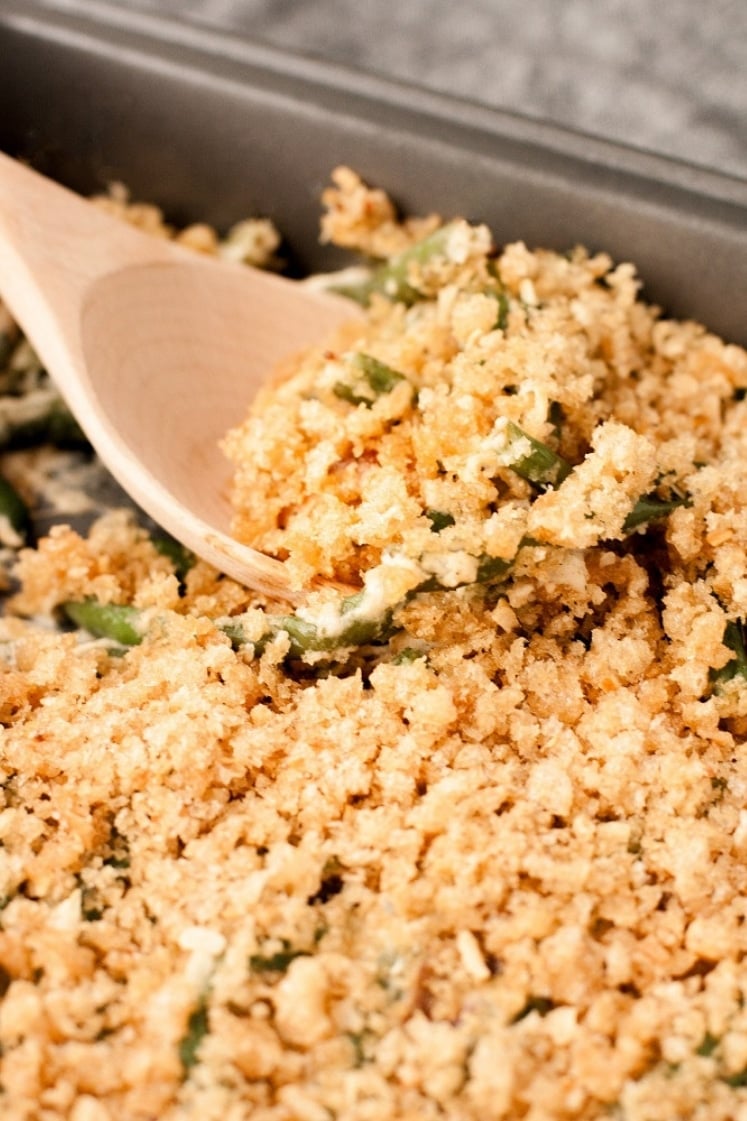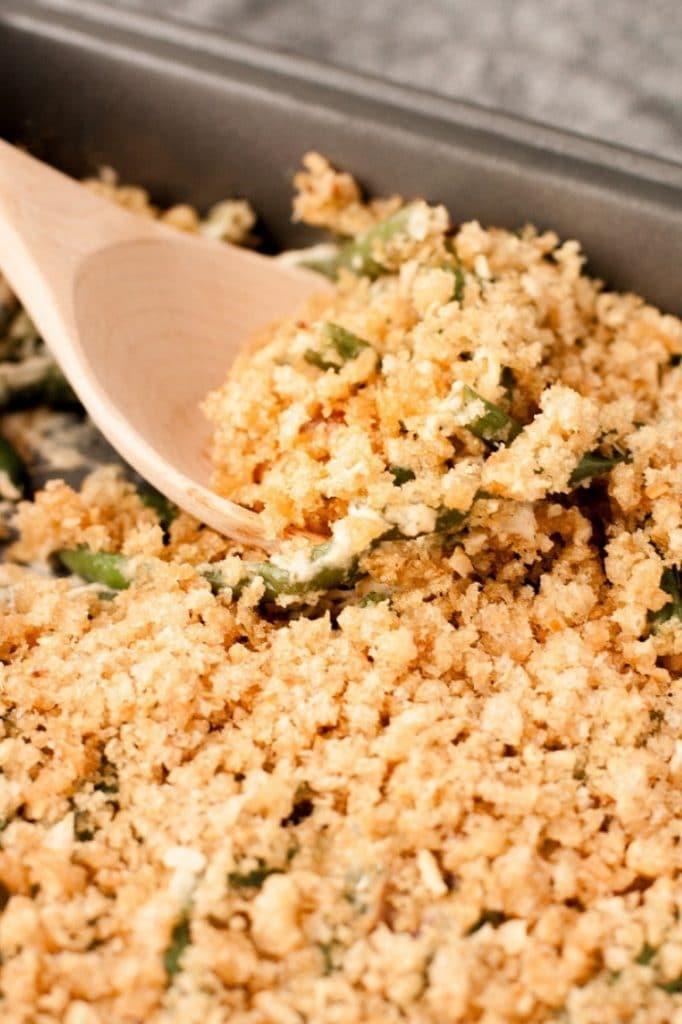 So, it's still chilly and I'm a big fan of making my home smell like straight-out-of-the-oven casserole. My green bean casserole is a household favorite because it pairs well with fall and winter season food! Try it out, it's delicious and will most definitely not disappoint.
---
Photo & Recipe Courtesy of Appetite For Energy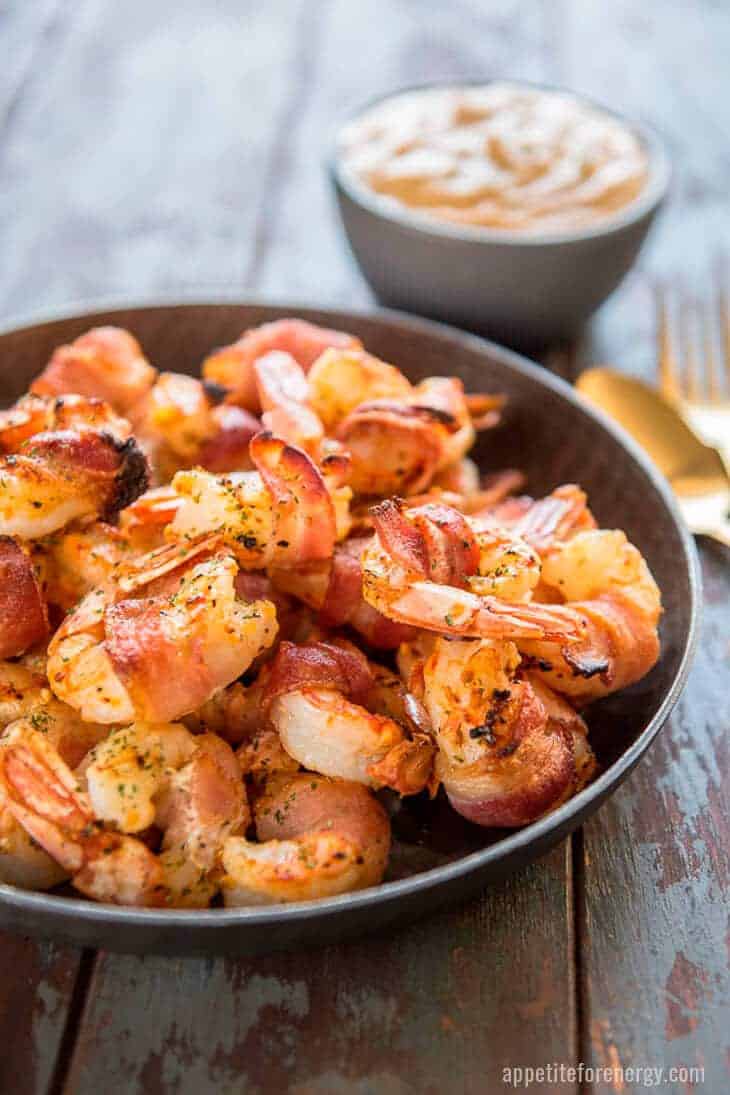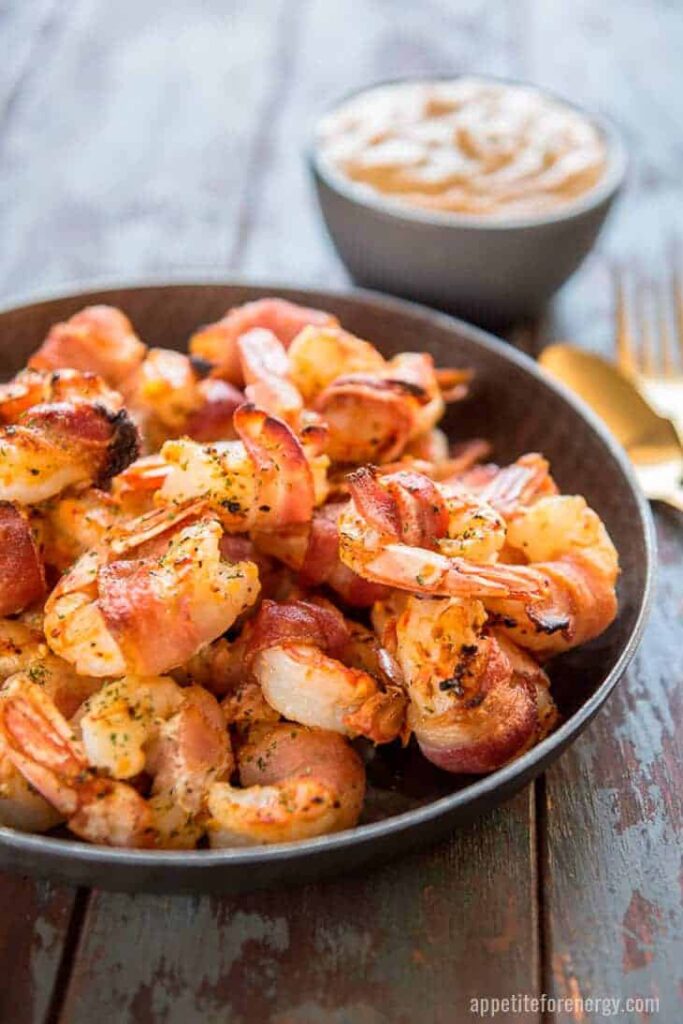 This recipe is great for when you're having company over and they want to munch on something flavorful yet low carb. You get 4 distinct flavors from this dish: subtly sweet, bold savory, rich, and zingy. This would make for an epic hor d'oeuvre for sure!
---
Photo & Recipe Courtesy of Lowcarb-Nocarb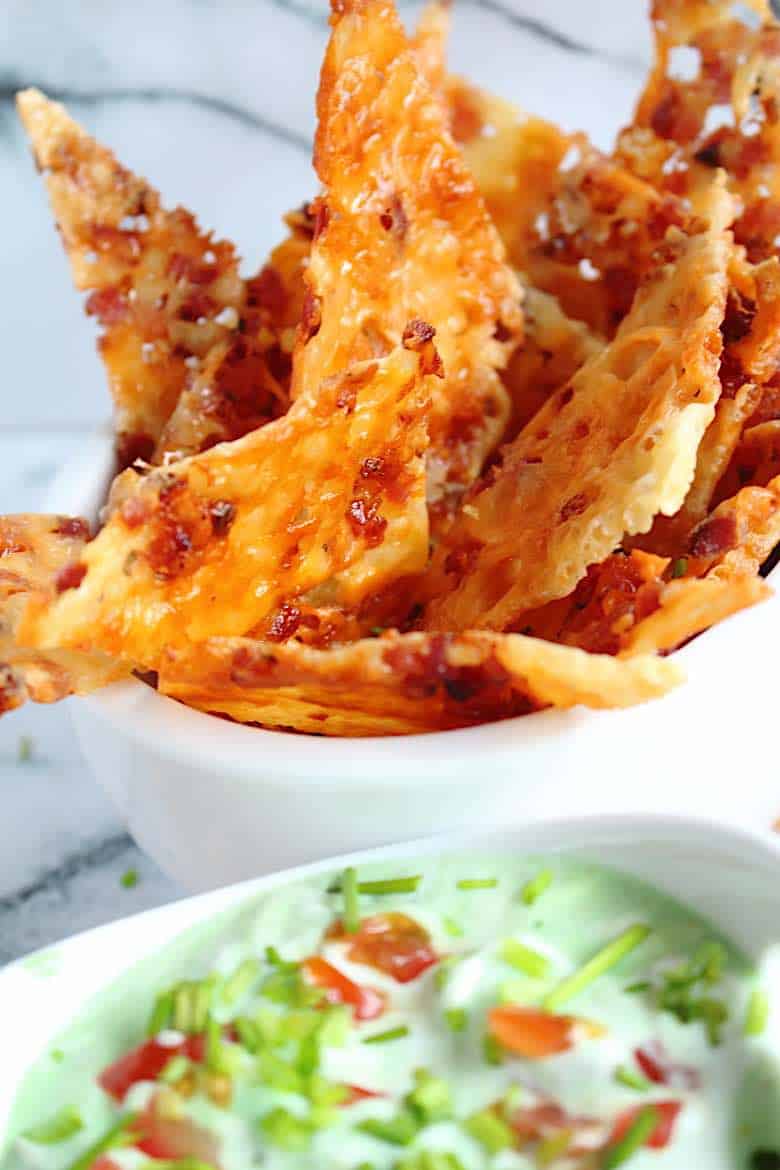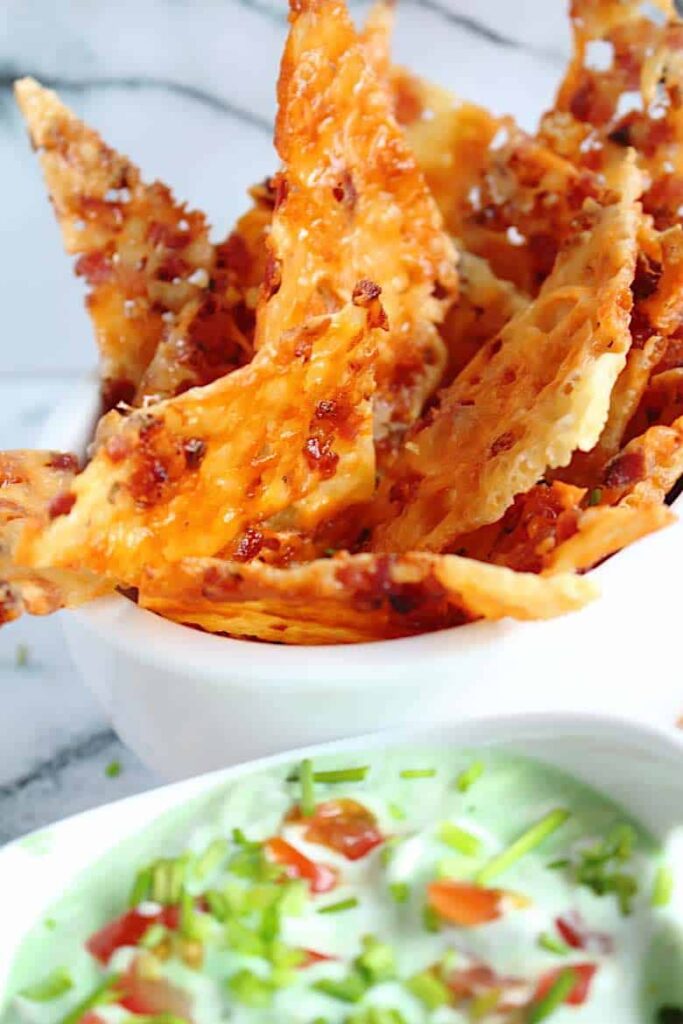 Chips are one of the most missed snacks in the low carb keto dieting world, but sure enough, people will not tolerate this 'missing out' business! Do a quick Google search and you'll see lots of low carb nacho recipes, but this one made this list because it's secret ingredient is makes us whole (wink, wink). This only takes 3 ingredients and 22 minutes to make, and will reward you with 32 pieces of cheesy crisp chips!
---
Photo & Recipe Courtesy of Joy Filled Eats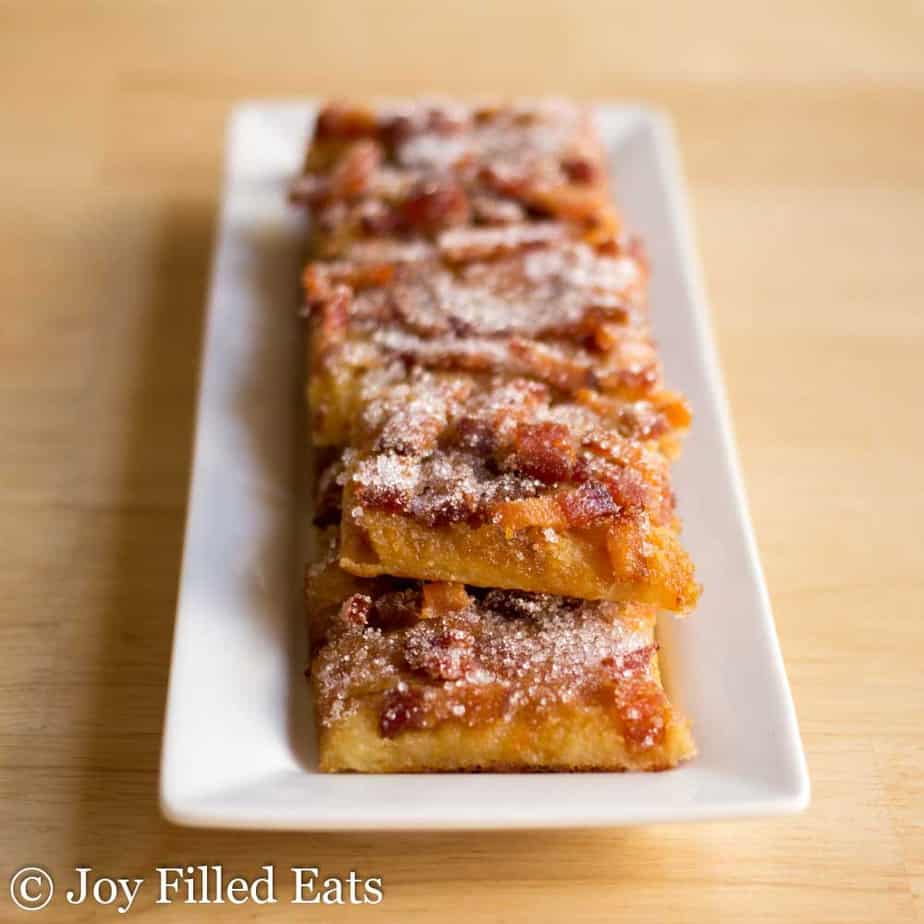 This recipe is yet another testament to a low carb dieter's dedication to eating something that brings them and others joy. What's great about this dessert is how much care and thought was poured into its conception. The author includes notes on substitutions and other useful tips to make this recipe work for you. Perfect for a sweet low carb breakfast, dessert, or snack!
---
Photo & Recipe Courtesy of Keto Cooking Christian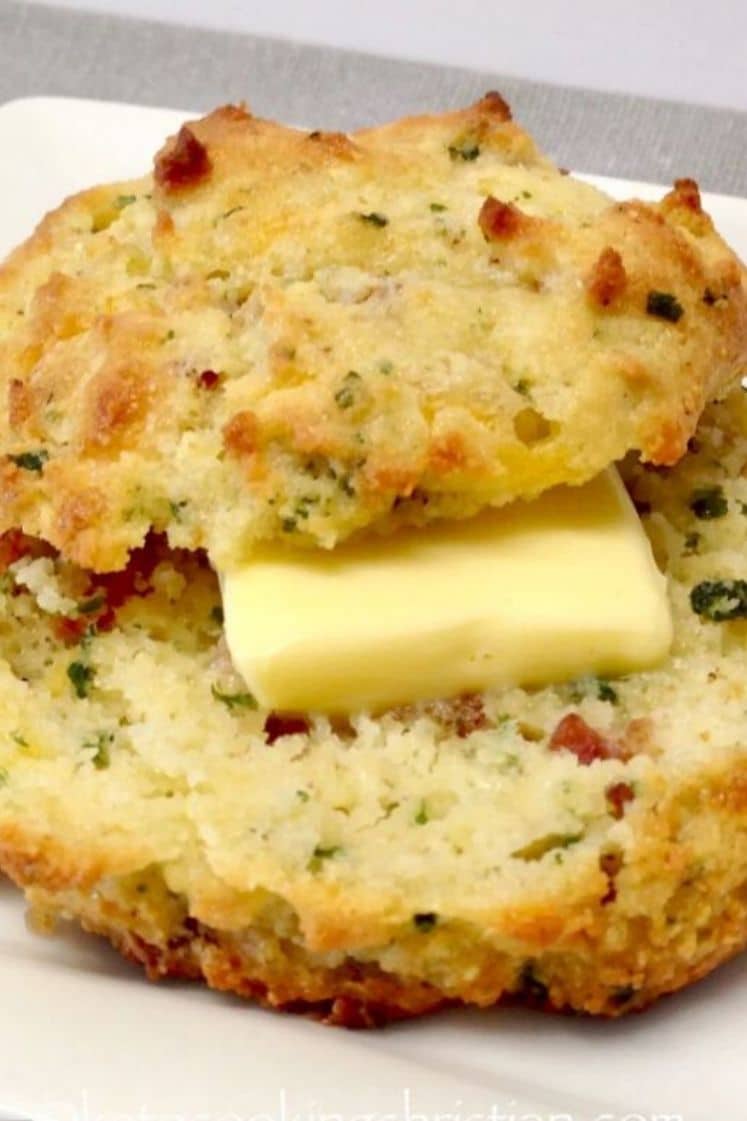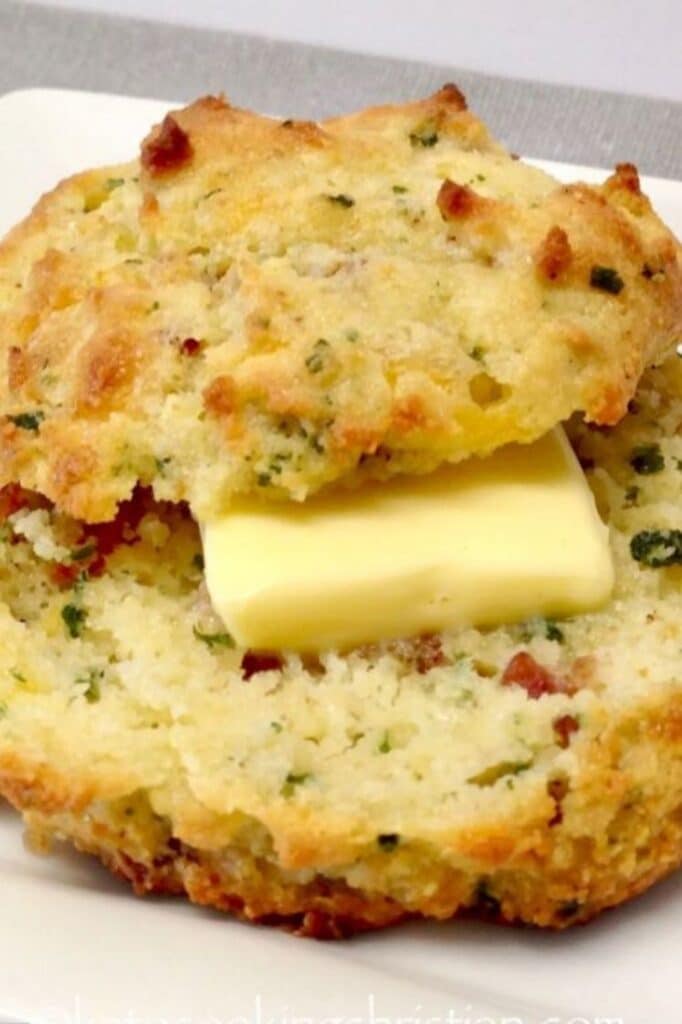 No Southern table is complete without good biscuits. Make these crunchy-on-the-outside-fluffy-on-the-inside biscuits in less than 20 minutes and get 10 delicious servings. Tastes heavenly with butter!
---
Photo & Recipe Courtesy of Yellow Glass Dish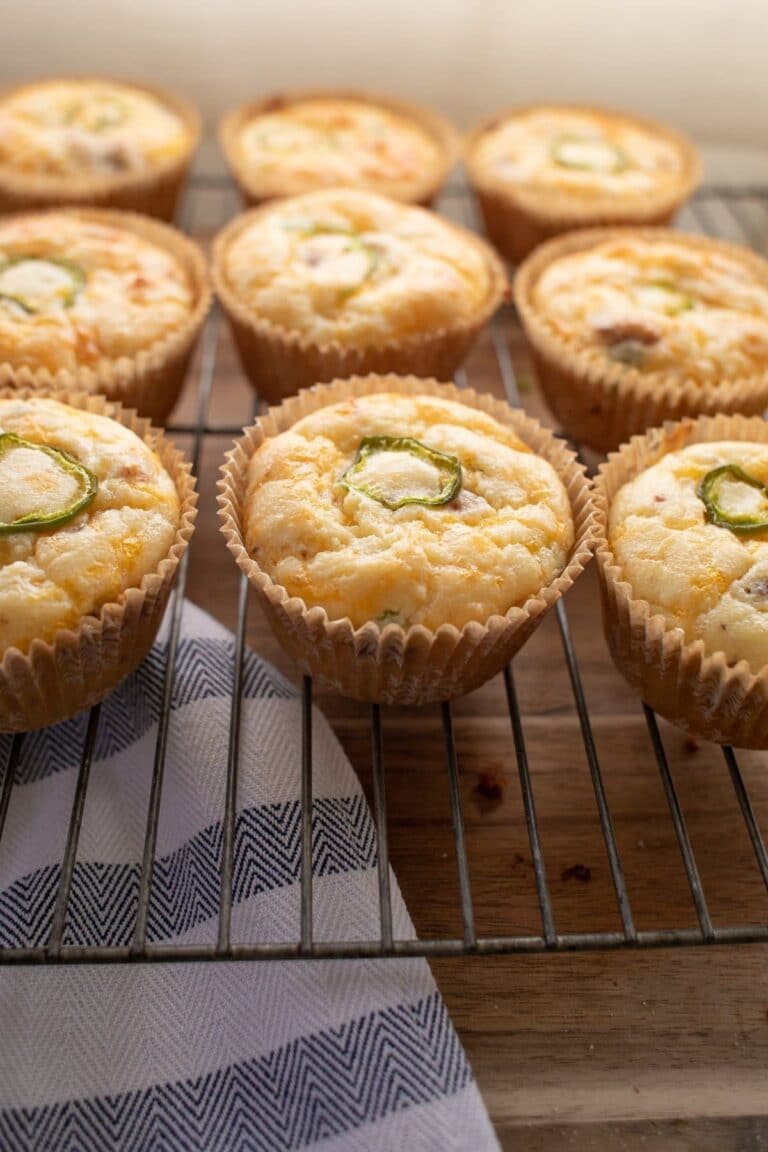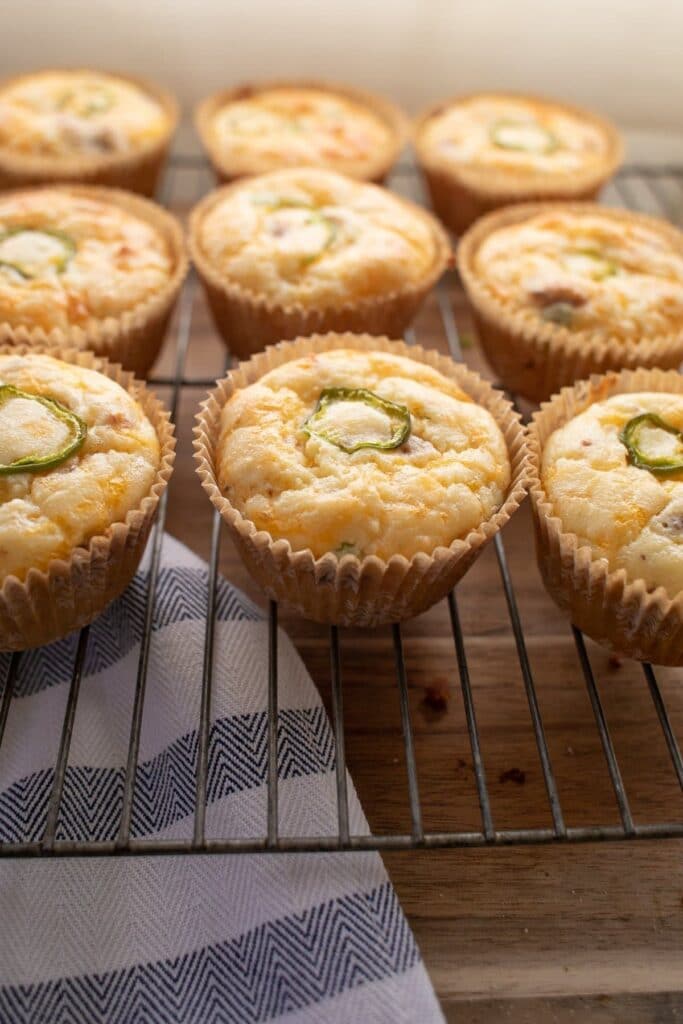 Picture this, keto cornbread but in muffin form! This goes well on its own as a snack or as a side, and even with soups and stews. This recipe takes 10 ingredients, 5 minutes prep, 20 minutes baking time, and gives a generous 12-serving yield!
---
Photo & Recipe Courtesy of Low Carb Yum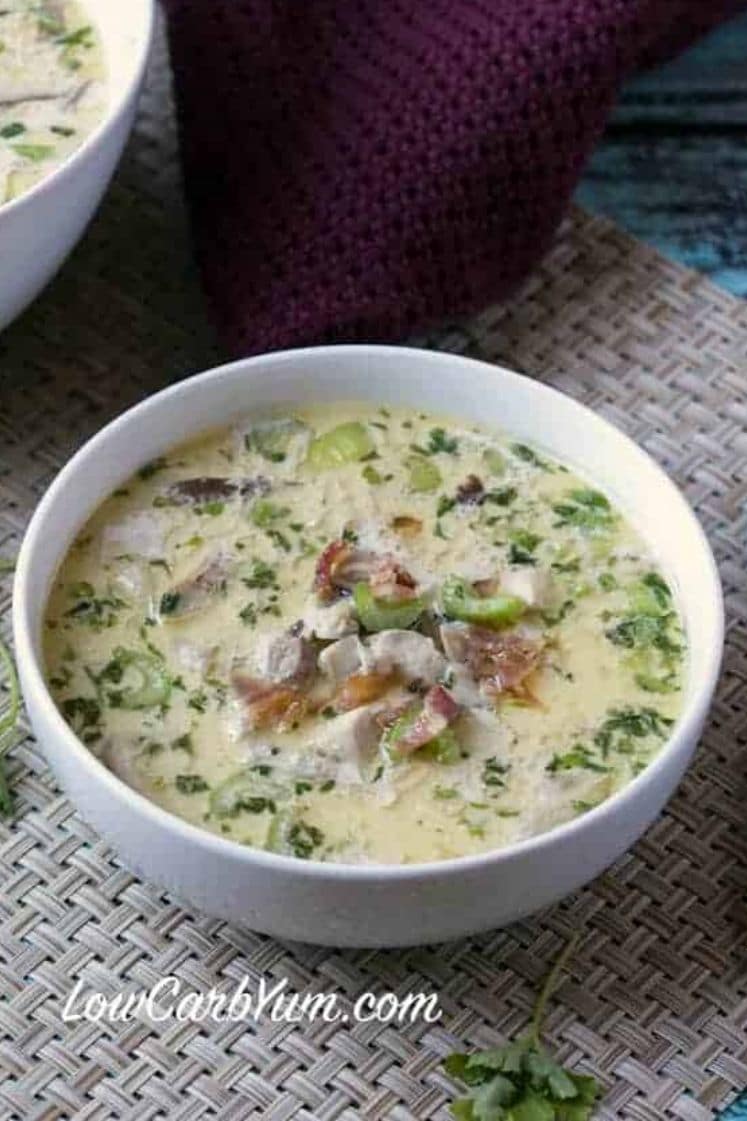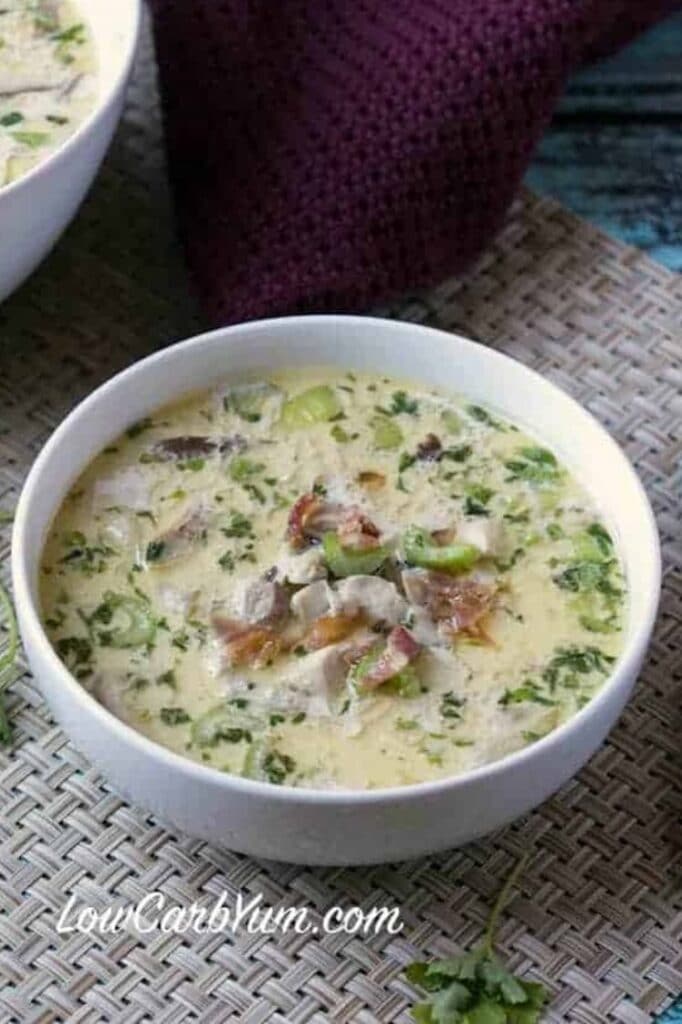 There will always come a time in the year when we need a reliable cream of chicken soup recipe. This easy one-pot wonder is thick, creamy, and soothing. Enjoy a bowl of this hearty soup as a main course, perfect for those random extra chilly days.
---
Photo & Recipe Courtesy of Mad Creations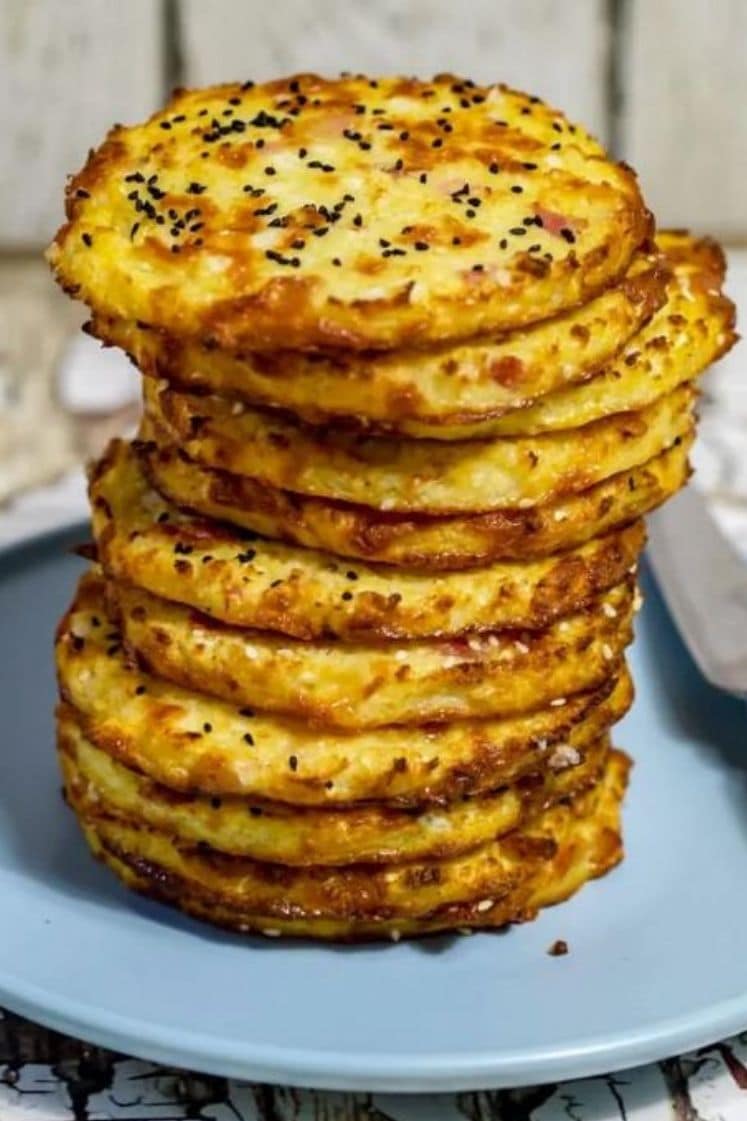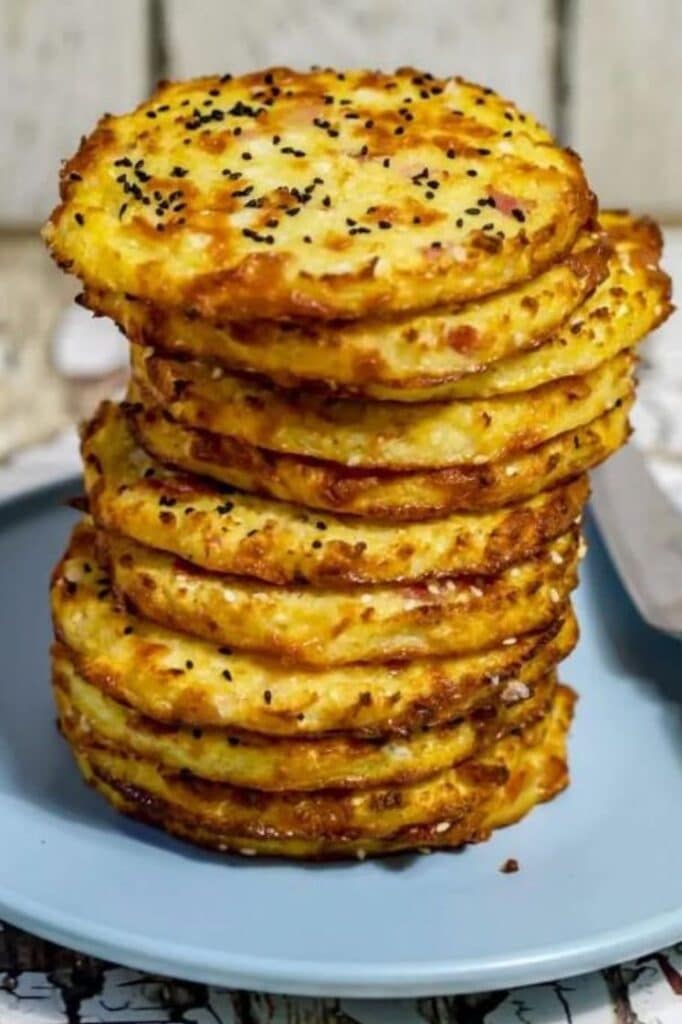 This next-level low carb cauliflower bun recipe is a great addition to your recipe arsenal because it can be eaten in so many ways! You can toast it and add your favorite toppings or dip it in something rich and creamy, OR use them to cradle a juicy burger patty… yes, with some cheese… and lettuce… and pickles! Oh, my gosh, imagine the flavooors!
---
Photo & Recipe Courtesy of KimspiredDIY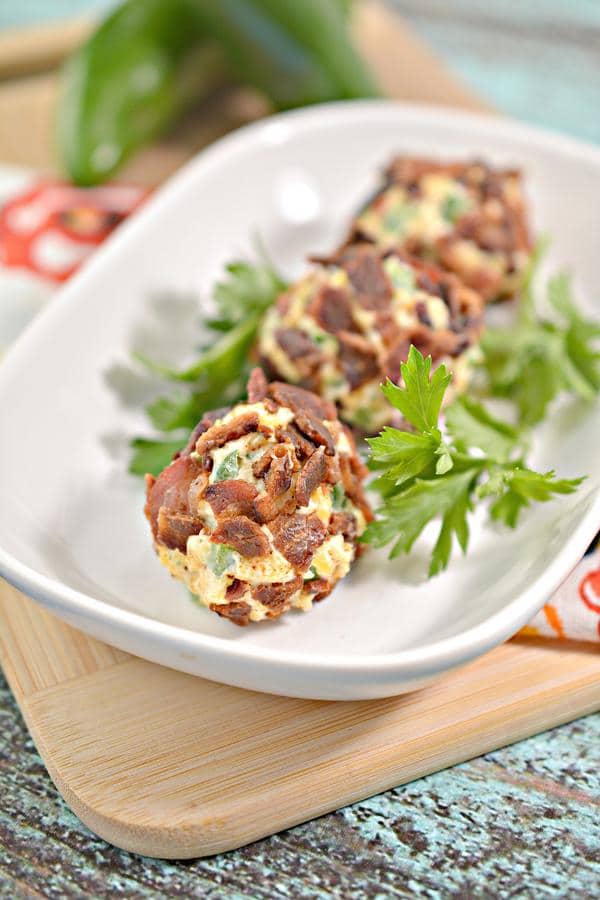 I love fat bombs. I love how easy they are to make and how you can make them sweet or savory. These delicious morsels are terrific appetizers or revitalizing snacks. It's loaded with fat and protein, so it helps in keeping you full of energy while waiting for your next full meal.
Looking for more delicious recipe ideas?
Here are some of the BEST keto recipes I've compiled, just for you:
Reader Interactions