These Chicken Bacon Ranch Poppers are the ultimate keto-friendly appetizer!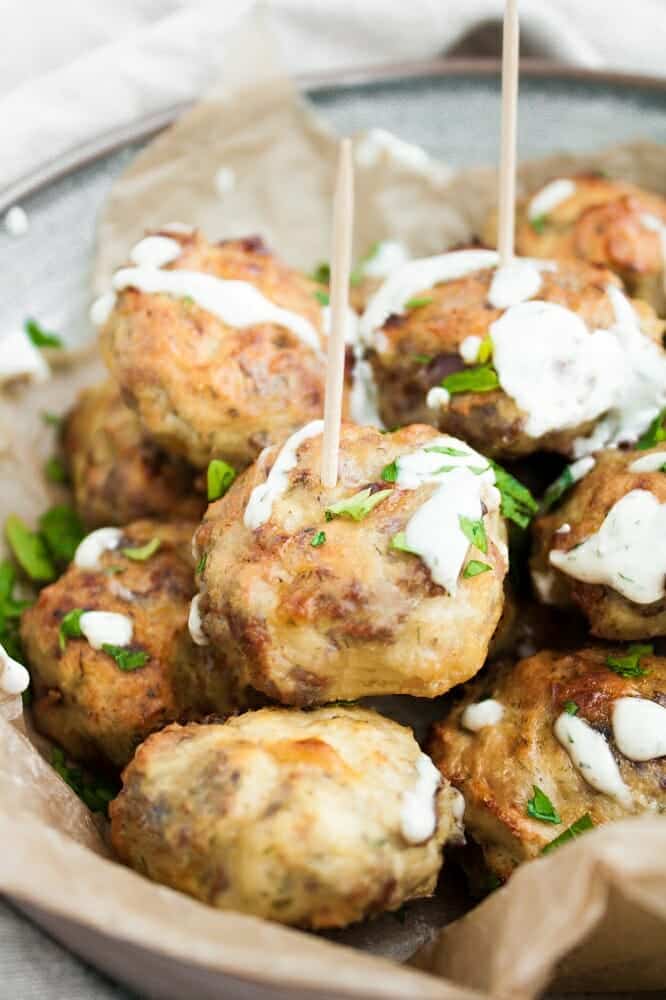 They are simple to prepare, made with straightforward ingredients, and are sure to be a hit at game day, holiday, and family parties!
Chicken Bacon Ranch Poppers Are Low-Carb Appetizer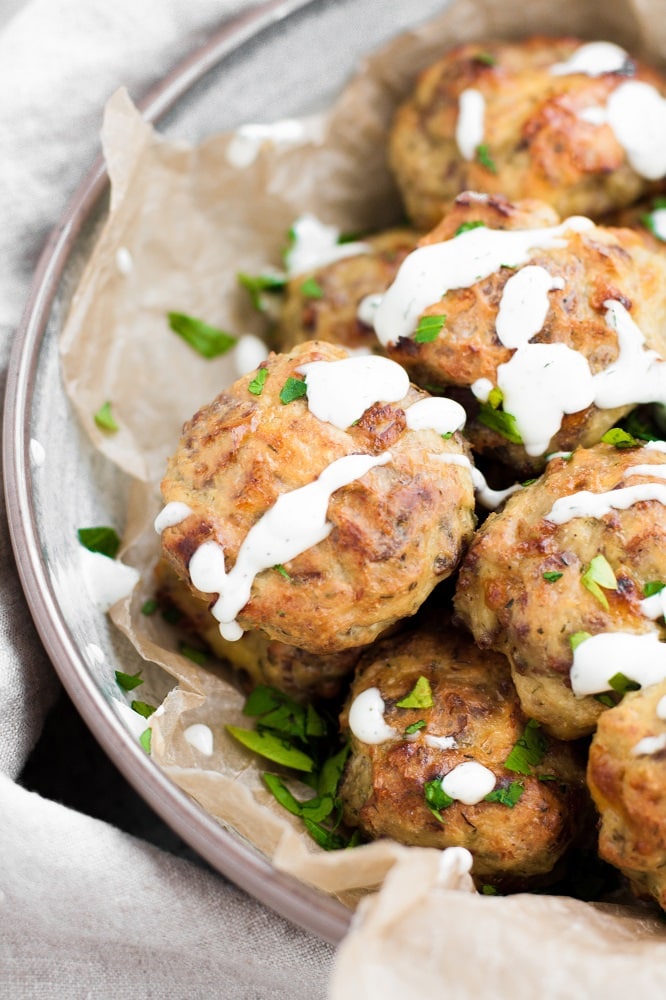 I love to prepare this recipe for tailgate parties, bridal and baby showers, or for just enjoying at home on nights I want to binge-watch a TV series (always)! From start to finish, they take only one hour to make, which is perfect since I do everything (very) last minute. If you're in need of a nut-free and ketogenic appetizer for an upcoming gathering, these are the perfect option!
Nutrient-Dense Chicken Ranch Poppers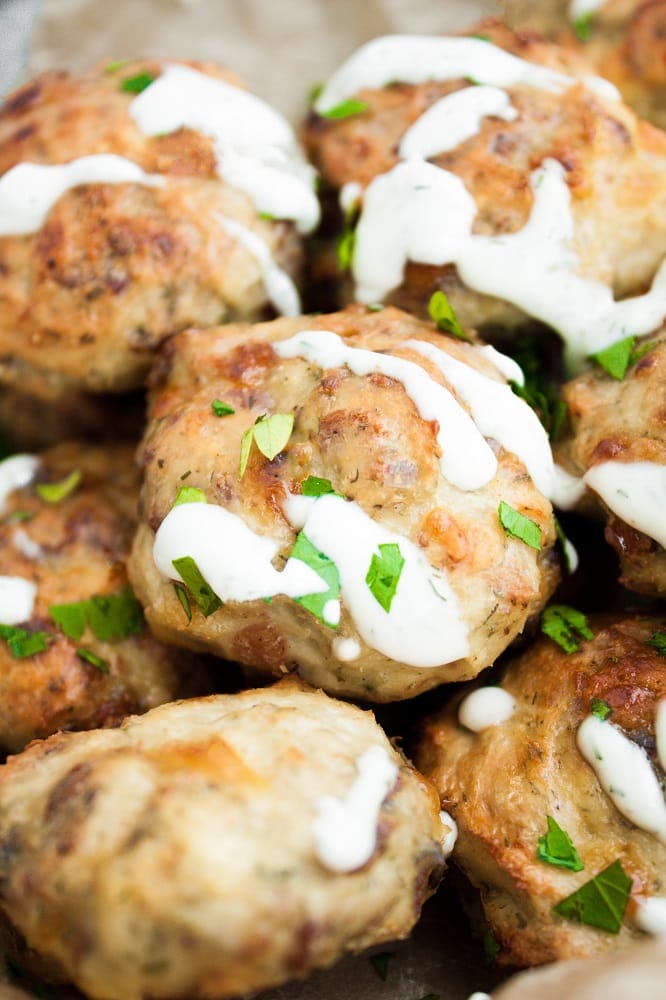 This Chicken Bacon Ranch Poppers recipe contains simple and nutrient-dense ingredients that give you more "bang for your buck" with each bite! Full of healthy fats, protein, and flavor, these will satisfy your craving while keeping you satiated for hours to come!
Diets This Recipe Is Compliant With
Keto and Low-Carb: This is ultra low-carb and keto-friendly! One popper + ranch contains only 0.8g net carbs!
Nut-Free: This recipe is made without any ingredients that contain nuts.
Gluten-Free and Grain-Free: This recipe is gluten-free, grain-free, and Celiac-friendly.
Added-Sugar-Free: This recipe does not include any added sugar.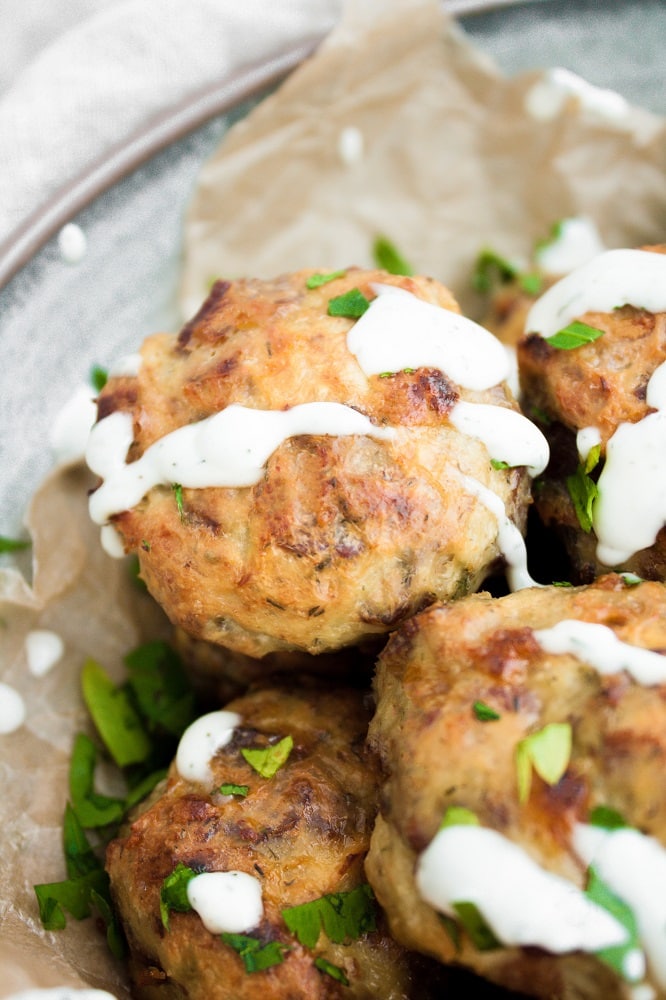 Net Carbs In This Recipe
These keto poppers contain only 0.8 grams of net carbs per serving!
Looking for more recipes? These keto-friendly recipes will be sure to inspire ideas for your next meal!
Looking for more keto appetizers?
If you're looking for appetizers for your next party, family gathering, or game day, check these recipes out!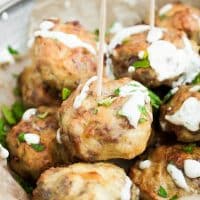 Chicken Bacon Ranch Poppers
---
Author: Sara Nelson
Prep Time: 10 minutes
Cook Time: 50 minutes
Total Time: 1 hour
Yield: 15 poppers 1x
Category: Appetizer
Method: Bake
Cuisine: American
Description
These Chicken Bacon Ranch Poppers are a delicious low-carb and keto-friendly party appetizer! This recipe is keto, low-carb, nut-free, gluten-free, grain-free, sugar-free, and only 0.8g net carbs per serving!
---
---
Instructions
Preheat oven to 425 degrees and line baking sheet with foil and baking rack. Lay bacon strips on a baking rack in even layer. Bake bacon in the oven until crispy, about 15-20 minutes depending on the thickness of the bacon. (Alternatively, bacon can be cooked on the stovetop over medium heat and drained of excess grease on a paper towel-lined plate). Crumble bacon into small pieces. (Dispose of foil from the baking sheet or use a second baking sheet.) Decrease oven heat to 375 degrees and line baking sheet with parchment paper.
To a large mixing bowl, add ground chicken, crumbled bacon, shredded cheddar, egg, and spices. Using hands, mix together until thoroughly combined. Form mixture into equal-sized balls, about 1 1/2 tbsp of mixture per ball, place on the prepared baking sheet, and lightly press down to slightly flatten. Bake until golden brown and cooked throughout about 30 minutes.
Meanwhile, to a mixing bowl, add all ranch ingredients and stir until well-combined. (*Add 2 tbsp heavy whipping cream for a thicker ranch and, for a thinner consistency, add 3 tbsp.) Cover and refrigerate until ready to serve.
Remove peppers from the oven, allow to cool slightly, and serve with toothpicks and ranch dressing drizzled atop poppers or on the side.
Keywords: chicken bacon ranch, low-carb chicken bacon ranch, keto chicken bacon ranch, keto appetizer, low-carb appetizer
Reader Interactions