You really can find a variety of yummy and easy keto snacks from Walmart. Here's what to buy when you are on a low-carb diet.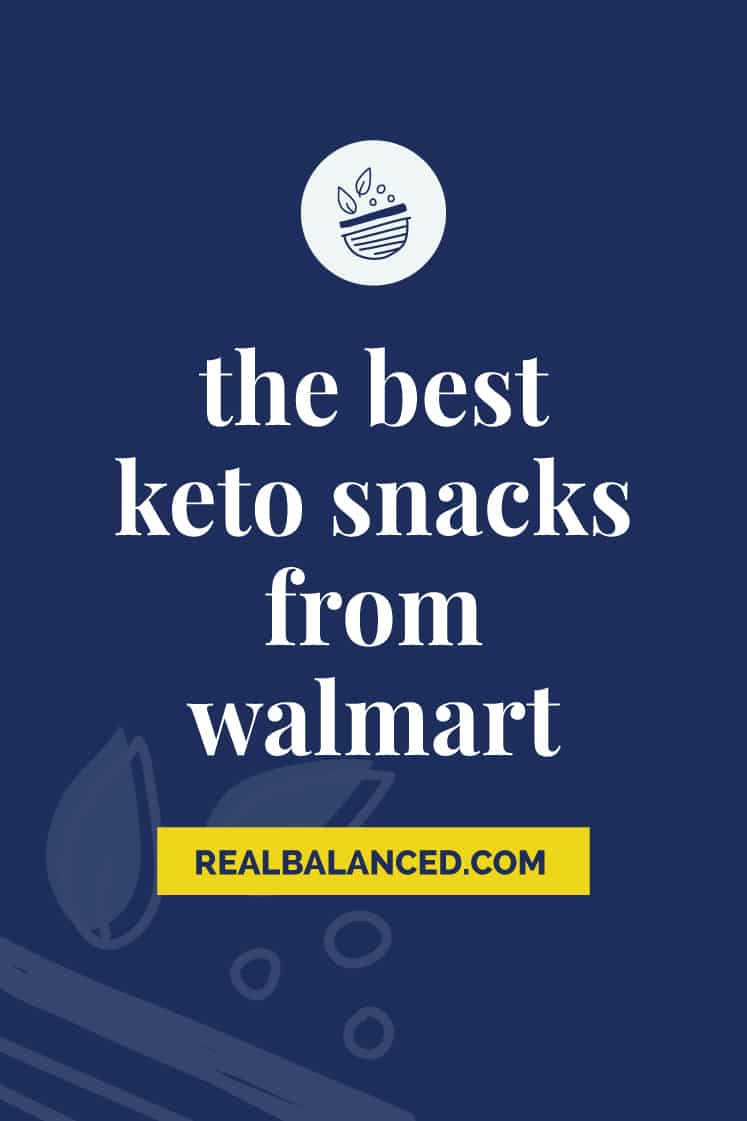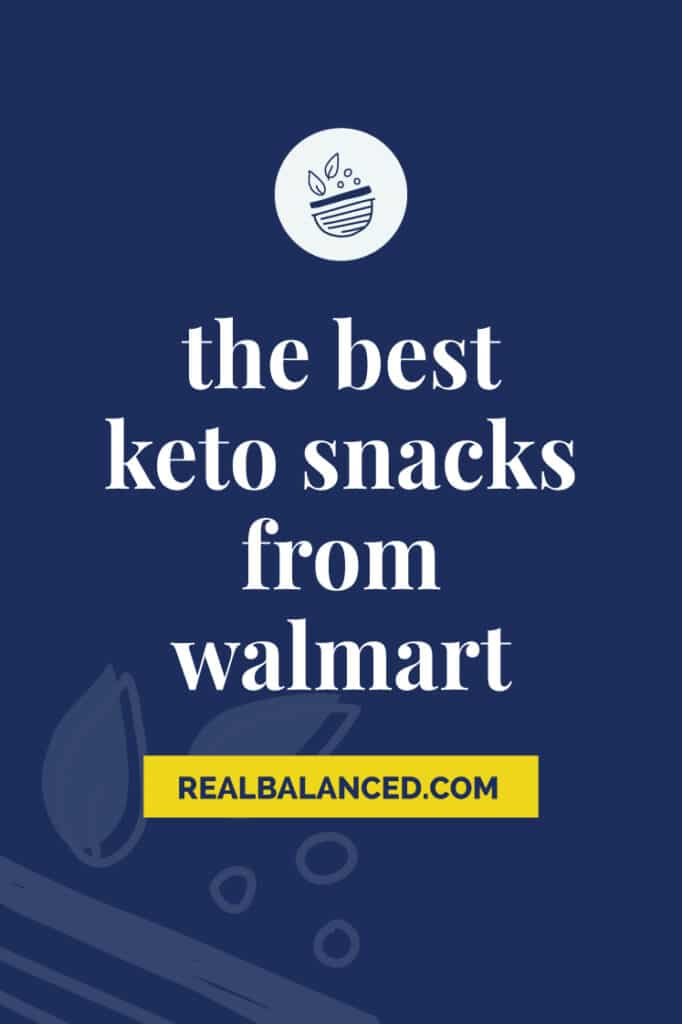 Think the only place to buy low-carb snacks is online or at expensive health-food stores? Think again! There are a bunch of different keto-friendly snacks you can pick up when you are on a Walmart run.
Keto Snacks At Walmart
Everyone knows that Walmart is all about convenience and low prices. While you are buying groceries, you can pick up some socks and laundry detergent too.
But what most people don't know is that they are getting a lot better at carrying a variety of low-carb foods too. The grocery and health-foods sections are growing.
Let's look closely at how to hack your grocery shopping trip at Walmart so you buy the best keto snacks that will help you stay on track.
#1 Fresh Produce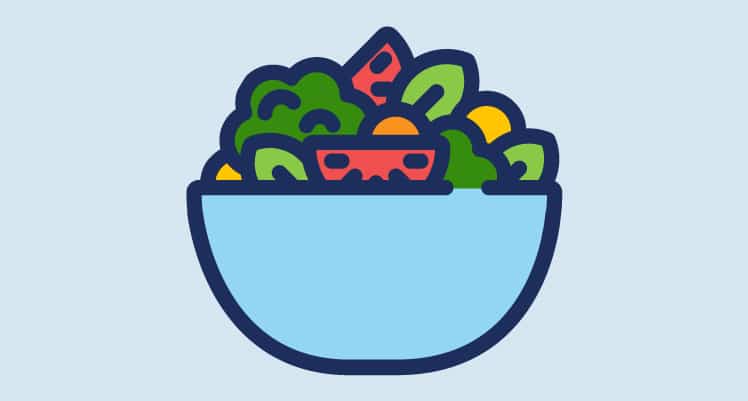 The easiest way to buy keto snacks at Walmart is to buy fresh produce. I know, munching on raw broccoli is pretty boring. But if you are crunched for time and don't have time to read food labels, you can't go wrong with fruits and vegetables.
It's true, there are some fruits and veggies that have more natural carbs than others. So keep a master list of the lowest-carb choices.
Here are the best fruits and vegetables to eat on keto, along with their macros. The carbs are listed as net carbs per 100 grams serving size.
Veggies:
Avocado – 2 grams
Spinach – 1 gram
Zucchini – 3 grams
Cucumber – 3 grams
Cauliflower – 3 grams
Broccoli – 4 grams
Fruits:
Blackberries – 3.1 grams
Tomatoes – 2.4 grams
Raspberries – 3.3 grams
Cantaloupe – 5.8 grams
Strawberries – 4.7 grams
Watermelon – 5.4 grams
Best Keto Dips For Veggies
Like I said earlier, it's way more enjoyable to eat raw veggies with dips than it is to eat them alone. You can make your own keto dips at home.
But if you are pressed for time, these are the best keto-friendly dips you can buy at Walmart.
#2 Meat Snacks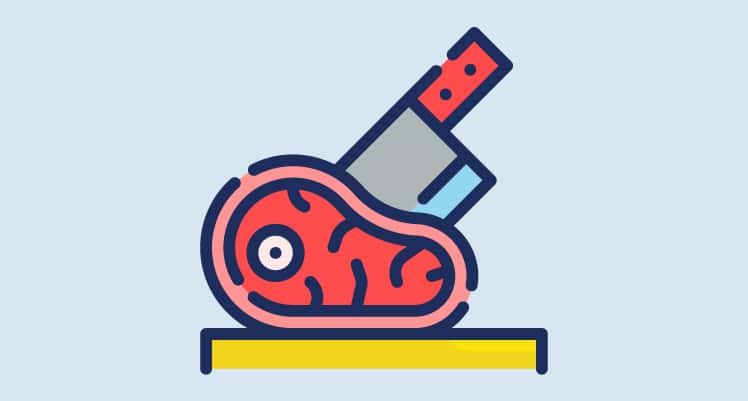 When you are on the keto diet you know it's all about low-carb, high-fat, and a focus on eating enough protein. Meat is an excellent source of protein. Eating the following snacks will keep you fuller longer and cut down on extra carbs too.
Sugar-free deli meat. Look for oven-roasted turkey or sliced chicken breast.
Turkey sausage jerky – Duke's makes turkey jerky that only has less than 1 gram of carbs in each serving.
Beef Sticks – Be careful which brands you buy, some have added sugars. But the SOGO beef sticks have 1 gram of carbs per stick.
Prosciutto – It has the most divine and paper-thin texture with a bunch of salt for quenching cravings.
#3 Frozen Foods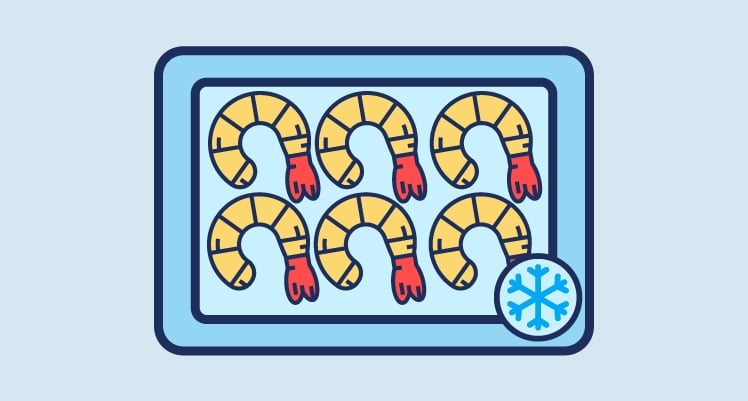 I'll be honest, the frozen foods section is a little more challenging for keto dieters like us. It's filled with rows of waffles, french fries, and pasta.
But if you can avoid the temptation, there are a few brands out there making low-carb snacks you can eat without guilt.
Pick up one of these snacks:
#4 Salty Snacks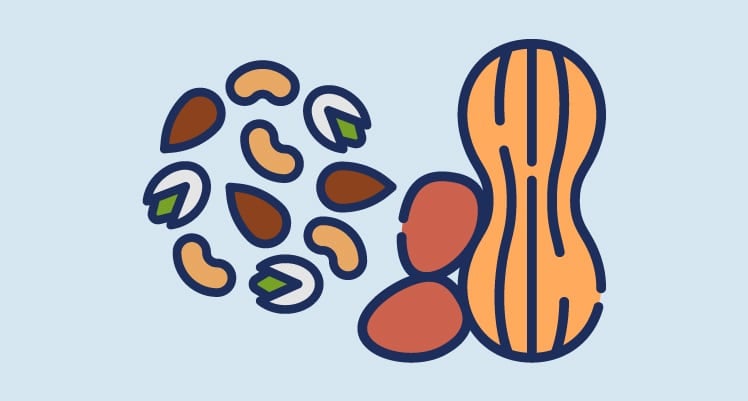 What do you do when the cravings for salty foods come up? Keep these staples on hand and they'll hit the spot. As always, reach for foods with as few ingredients as possible.
Dill Pickles
Peanut or Nut Butter – Only choose sugar-free varieties
Pork Rinds
Raw nuts – be careful with nuts and eat them in moderation. They are an excellent source of healthy fats but could cause inflammation.
Parm Crisps – These taste and feel like potato chips, but they are made out of parmesan cheese.
Wholesome Provisions Protein Chips – They only have 4grams net carbs per serving and taste like potato chips.
#5 Sweet Snacks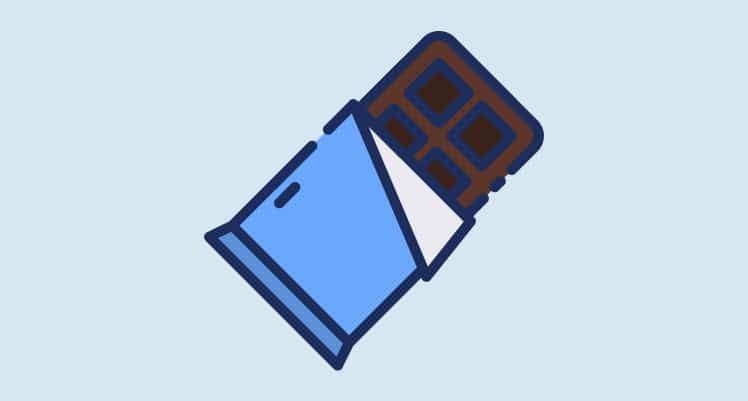 On the flip side, sometimes your sweet tooth makes you think, "I could really go for a donut right now." In those cases, you could make some donut holes fat bombs at home.
But if you are at Walmart, here are a few sweet low-carb snacks you can take on the go.
#6 Low-Carb Dairy Snacks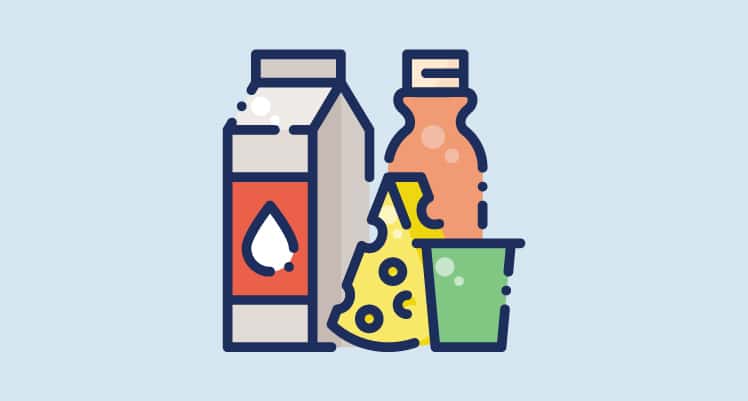 As long as there aren't any sweeteners or added sugars, dairy snacks are a safe choice on keto. Lots of our fat bomb recipes are made with full-fat cream cheese.
Next time you are at Walmart, pick up some of these.
String Cheese
Deli Cheese
Greek Yogurt (unsweetened)
Don't Be Fooled By These Terms
Now that you have an idea of what to put on your grocery list, let's talk real quick about those confusing marketing terms.
As you are shopping, you'll probably see some tempting foods with "sugar-free" or "grain-free" claims on them. Unfortunately, just because something says, "high-protein" doesn't mean it is low-carb.
Always read the nutrition facts and the ingredients list before you buy pre-packaged food. If it is made with corn, flour, sugar, or anything like that, chances are it will be high in carbs and could screw up your macros.
Another trick snack companies do is to put the amount of net carbs per gram not per serving. For example, Quest protein cookies weigh in at 59 grams each. There are 19g net carbs per cookie. However, the box says there are 4g net carbs – but that's per ounce, not per cookie.
Always compare the claims on the front to the actual nutrition facts on the back.
How to Find Keto Snacks at Walmart
With just a little planning and a few no-fail hacks, you'll be able to find keto snacks at Walmart quickly every single time.
Here's how I always find the best snacks without wasting too much time.
Make a Plan
I love using the free Walmart grocery pickup option. I can browse all their keto snacks at home, place them in my cart online and check out. Then, it's ready for me at my pick up time.
Even if you don't use this option, it will still save you a lot of time and sanity to make a list before you go and make sure it's in stock by searching online real quick.
Rely on Fresh Produce
If you didn't have time to make a list, just grab some fresh produce and sugar-free salad dressing. That's a no-fail plan that's actually pretty healthy for you too.
Make It Yourself At Home
If you can, try to make your snacks at home. I like the feeling of being in complete control of the ingredients I use.
Here are some of my favorite keto snack recipes. They are all super easy to make, you'll love them!
Reader Interactions