Shopping online for keto groceries has become a norm for many since the COVID-19 quarantine began. For some, online grocery shopping may have been a routine task for years, whereas others may just now be considering incorporating it into their lifestyle. If you are interested in learning how to shop online to purchase keto groceries, this guide will cover everything you need to know.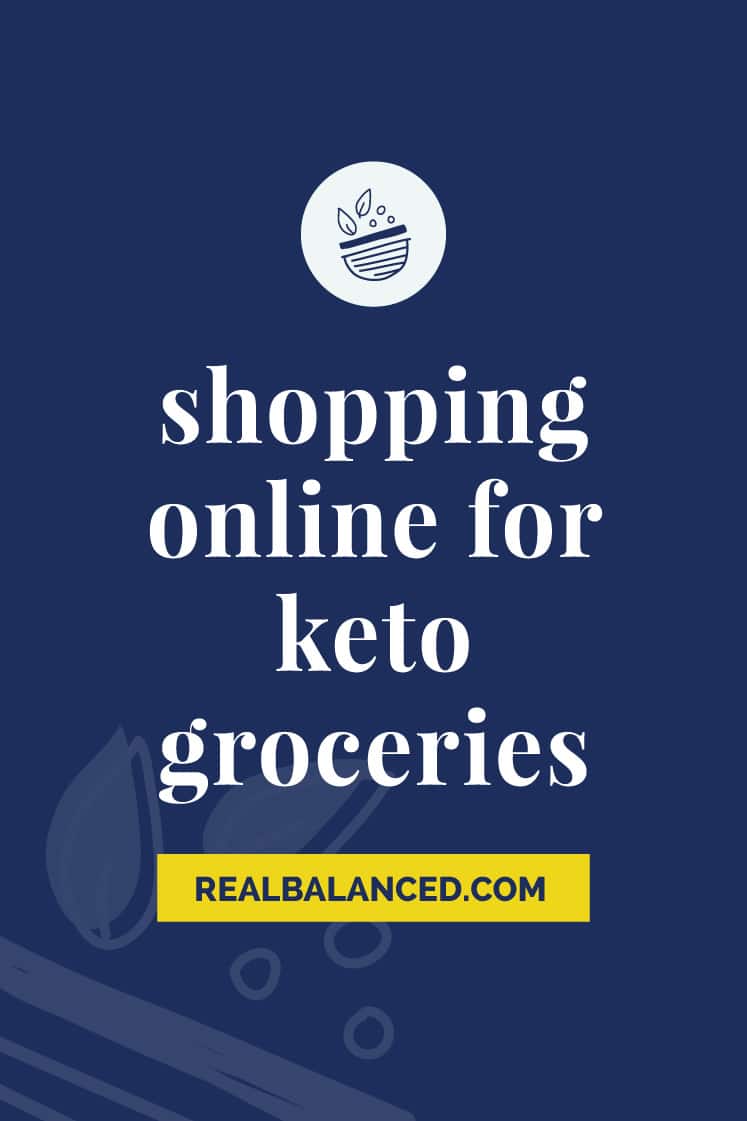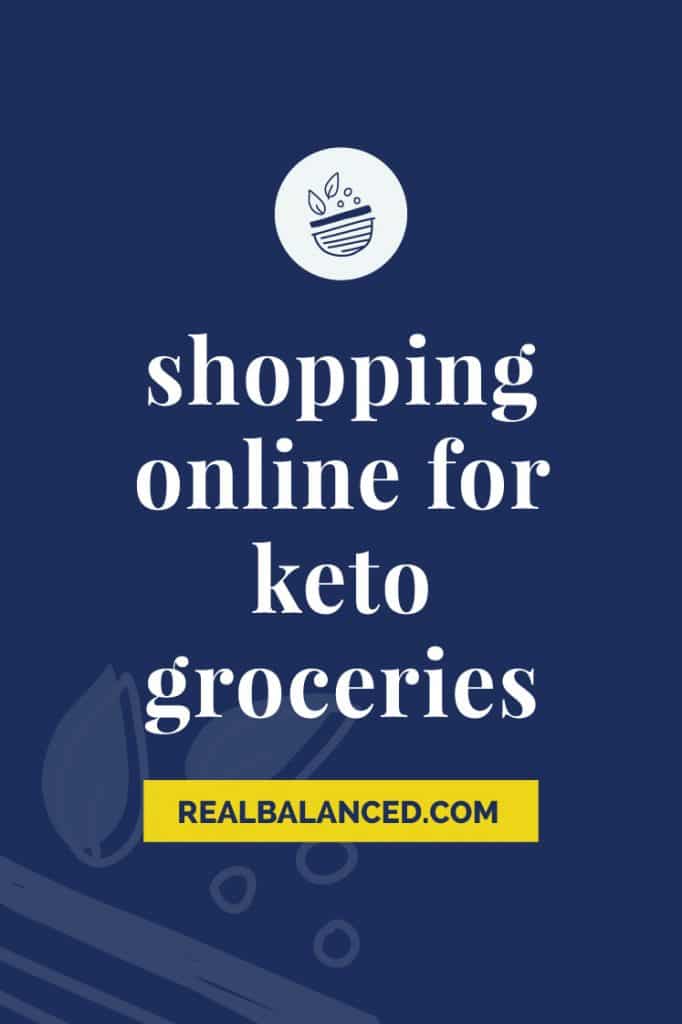 With the outbreak of COVID-19, people across the globe are encouraged to stay home and self-isolate in an effort to slow the spread of the virus. This has resulted in many activities being performed completely from home – employees are working from their home offices, students are learning via Zoom and Google Meet, and gyms are holding fitness classes online.
Living through a global pandemic has forced many of us to adjust our daily activities. Streaming sites have replaced cinemas while libraries and museums have begun to go virtual, allowing individuals to borrow books and explore their endless galleries without ever stepping foot inside. Restaurants, even those who aren't in the fast-food business, have started to offer curbside pick-up and delivery, services that they hope would sustain their operations despite bans on in-person dining.
Unsurprisingly, grocery shopping is included in the extensive list of activities that the COVID-19 outbreak has prompted to go completely online. With frightening images of narrow aisles, a lot of commonly-touched surfaces, and the lack of social distancing, people are understandably nervous of the idea of going to a supermarket to purchase food.
Those who are vulnerable and at risk for the novel coronavirus are particularly terrified. For these people. shopping for groceries online is appealing as it can keep them safe and protected against exposure to the virus while also allowing them to enjoy their favorite food items. In particular, those who follow special diets are drawn to the idea of having groceries delivered to their doorstep.
If you're one of these people, here are the best online places where you can purchase your keto-friendly groceries. Not only are these cost-effective and buyer-friendly, but they also have a wealth of food options for you to choose from.
Perhaps one of the most popular online grocery shopping websites out there (and the one my family has been using for years), Instacart is used by millions of people across the United States. They allow you to order from several different stores, although your choices are hinged on what's available in your area. Still, with shops like CVS, Aldi, Costco, and Wegman, among many others, Instacart is a one-stop-shop for consumers.
With Instacart, a personal shopper is assigned to your order to purchase the items that you've pre-ordered from your grocery list. Prices on Instacart may tend to be slightly more expensive than they are in-store, but the convenience and safety can undoubtedly be worth every penny.
My family is a member of Instacart Express, which costs $99 and then allows for unlimited delivery. This service works well for us because I often have to place orders randomly depending on what I want to cook that week. This certainly isn't necessary if you're someone who buys their groceries once a week, but it has personally worked well for us.
Instacart regularly runs promotions, like free delivery on your first grocery order over $35 from one retailer. If you're interested in trying them out, now would be a good time to do so.
COVID-19 Update: The popularity of Instacart means that there's a chance that the stores in your area have run out of the items you need. This has only been exacerbated by the spike in demand that the global pandemic has brought about. Additionally, if you do decide to go with Instacart, you'll likely be pleased to know that the company has implemented a no-contact, "Leave At My Door Delivery" feature, which means that customers can get their orders left by their door within their specified time frame, allowing them to avoid risking contact with their designated personal shopper. Additionally, Instacart's customer service has suffered a bit, due to the skeletal workforce that the outbreak requires.
If you live on the East Coast in the U.S., Fresh Direct's grocery delivery services may be a perfect fit for you. They offer a hundred different brands available for purchase and delivery. In addition to typical grocery items, this site also offers several interesting categories like top-rated produce, kosher food items, and gluten-free ingredients, which means that you'll be able to find whatever it is that you require, even with numerous dietary restrictions!
One of the especially great things about Fresh Direct is how they offer recipes right on their site, all of which are equipped with links that allow you to buy the required ingredients straight from the page. For those of you who love trying out new dishes but are irked by the prospect of having to go through aisle after aisle in search of the correct components, then you would undoubtedly find this feature to your liking.
COVID-19 Update: Delivery timeslots are running out quickly, so be sure to book yours in advance. Although, it's important to note that Fresh Direct is constantly restocking their products and adding new timeslots to keep up with the increasing demand. More importantly, they've implemented touchless deliveries for all orders – definitely an advantage amid this global pandemic.
Another popular option in the world of online grocery shopping, Amazon Fresh was launched in 2007 and has pioneered the industry, disrupting the way people shopped for groceries and paving the path for companies offering similar services. They're widely available, found in major cities throughout the United States.
Amazon Fresh offers nearly everything imaginable – from fresh produce to meat and seafood, as well as from organic food items to prepared meals, which means that you'll definitely find something to fit your dietary needs and restrictions. More importantly, users can also shop at Whole Foods Market through their site, which is definitely a major benefit for those who follow a ketogenic diet and are shopping online for keto groceries.
COVID-19 Update: As one of the most popular and widely-used online grocery shopping sites, expect inventory at Amazon Fresh to be limited. There may also be some delays with delivery, especially since the company informed shoppers at the beginning of the outbreak that deliveries of non-essential items would be delayed to make way for household staples and medical supplies. If you really can't wait for your groceries to be delivered, though, then know that Whole Foods Market has implemented dedicated shopping hours for elderly and disabled customers, as well as those who have been identified as high risk. Be sure to check with your local branch for their specific rules.
If you are in need of stocking up on keto pantry staples, Amazon Pantry is a fantastic option. Amazon Prime members receive free Amazon Pantry delivery on all orders over $35; if your order is less than this, the delivery charge will cost you $5.99 per order. Non-Prime members can still order Pantry items and will be charged $5.99 per order.
The search function of Amazon Pantry is very easy to use and, if you're looking keto-friendly pantry items, you can simply use the keyword "keto" in the search box and you will find many results to look through.
Oftentimes referred to as the "Costco of the Internet," Thrive Market requires a $60 per year membership. In addition to their large variety of meat and seafood products, they also have starter kits for a whole host of special diets, including paleo, Whole30, and keto. To add to that, they also have their own private-label brand, which has food items made with organic, sustainable, and ethically-sourced ingredients.
One of the things that sets Thrive Market apart from its competitors is the emphasis that they place on user experience and customer service. Visiting their site prompts you to take a short quiz, allowing you to figure out what kind of diet would best suit your lifestyle and needs. If you follow a keto diet, they have a category specifically associated with foods that are all keto-friendly. You can check out all of the keto products I personally purchase from Thrive Market.
They carry a lot of high-quality and healthy pantry staples, most of which have price tags that are much lower than what is expected from other health food grocery stores. The fact that they offer free shipping for orders above $49 is a major perk, too.
COVID-19 Update: An extreme increase in demand means that orders placed on Thrive Market may experience a few delays. However, the company has been steadily building three categories that have played a crucial role in this global pandemic, thus far: Immunity, Cleaning, and Pantry Staples. Based on my personal experience, I place orders from them every 2-3 weeks and the shipping times have not been delayed whatsoever. While some items aren't always available, they've been working hard to ensure that these three important categories stay fully-stocked at all times and are constantly replenished, giving their customers the chance to stock-up on some COVID-19 essentials. To add to that, Thrive Market is also encouraging consumers to consider delaying orders to allow them to prioritize those with critical needs, which just goes to show how much the company cares for their customers and their members.
If you prefer to shop for your groceries in bulk, then you can't go wrong with Boxed. Launched in 2013, this company offers non-perishable food items at oversized quantities and wholesale prices. Unlike other big-box grocery stores like Costco and Sam's Club, though, Boxed doesn't require a membership fee, which means that you'll be able to shop your favorite brands without worrying about whether or not you've paid your dues! More importantly, they offer free shipping on all orders over $49, which can be a money-saver, especially over time.
Boxed typically delivers your groceries in reusable tote bags, which you can choose to return, but this has been paused for the time being. While their main focus is non-perishable food items, customers can also order a few perishables through their Boxed Express service, although take note that this is only available in certain locations.
COVID-19 Update: Boxed has managed to sort out their shipping operations, which means that orders are no longer delayed. However, their delivery time slots are quick to fill-up and some items may be out of stock. To add to that, they've also temporarily hit pause on their bag return program to ensure the safety of both their customers and their employees.
Walmart Grocery is one of the most cost-effective grocery delivery options out there, with their prices remaining consistent whether you're purchasing online or in-store. Those of you sticking to a tight budget yet are still after high-quality, healthy, and keto-friendly food items will definitely find this service – available both via a website and a mobile app – to your liking. Everything that can be found in Walmart's physical store will also be found in their virtual marketplace; from frozen pizza to milk, and from eggs to produce. However, whether or not the food items fit within your dietary restrictions will be entirely dependent on your area and the availability of their stock.
Walmart Grocery offers both delivery and pick-up, with the former carrying an additional $9.95 fee. This may seem rather off-putting for some but keep in mind that this is a flat rate, regardless of your location or how many grocery items you're having delivered, so you won't have to worry about any hidden costs stacking up.
COVID-19 Update: Walmart Grocery seems to have ironed out their delivery and stock issues; however, this is still hinged on where you reside, as well as the nearest Walmart branch available to you. Delivery slots quickly fill up, due to the surge in demand for online grocery deliveries, so timing your grocery shopping to coincide with an open slot is a must.
Shopping online for keto groceries made easy
These are just some of the best places online where you can shop for your groceries. With their cost-effective prices and wide range of products, you're sure to find whatever food items you need that will fit into your dietary requirements without breaking your bank account.
Reader Interactions