These Keto Mexican-Inspired recipes celebrate what we love about Mexican cuisine! Everything from bold flavors with just the right kick to the refreshing and satisfyingly sweet – you're bound to find a dish to suit your taste. We've lined up all the best dishes to make your Cinco de Mayo extra special – and all without getting you kicked out of ketosis!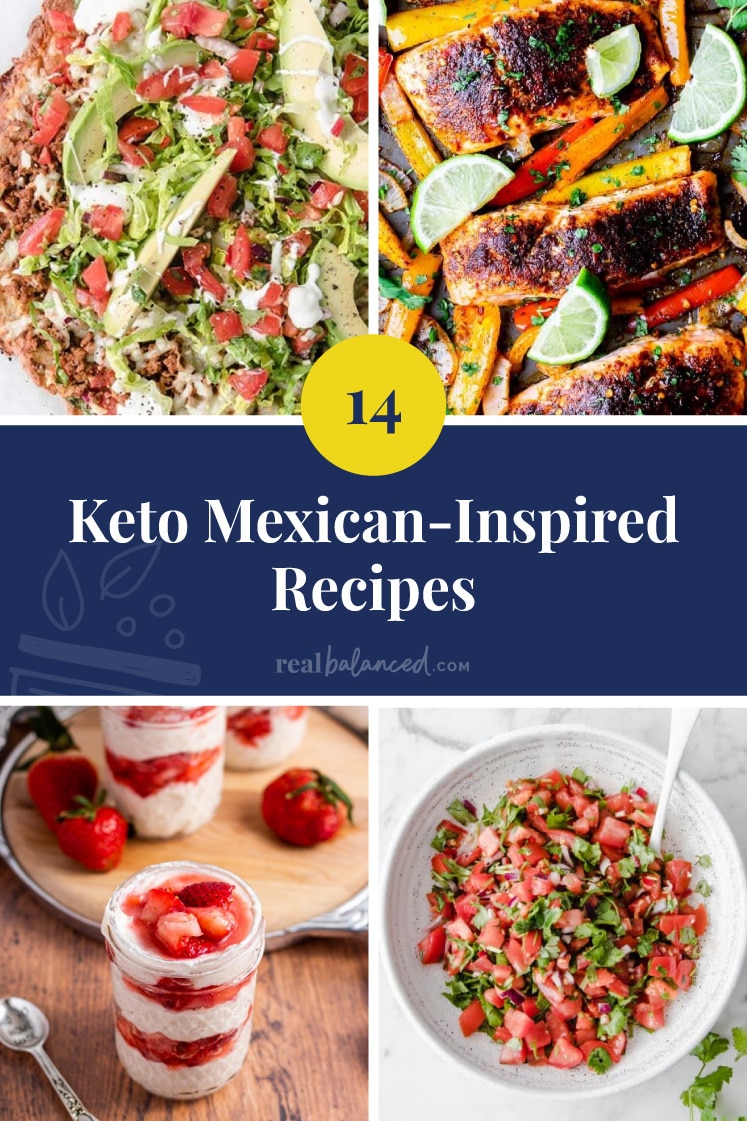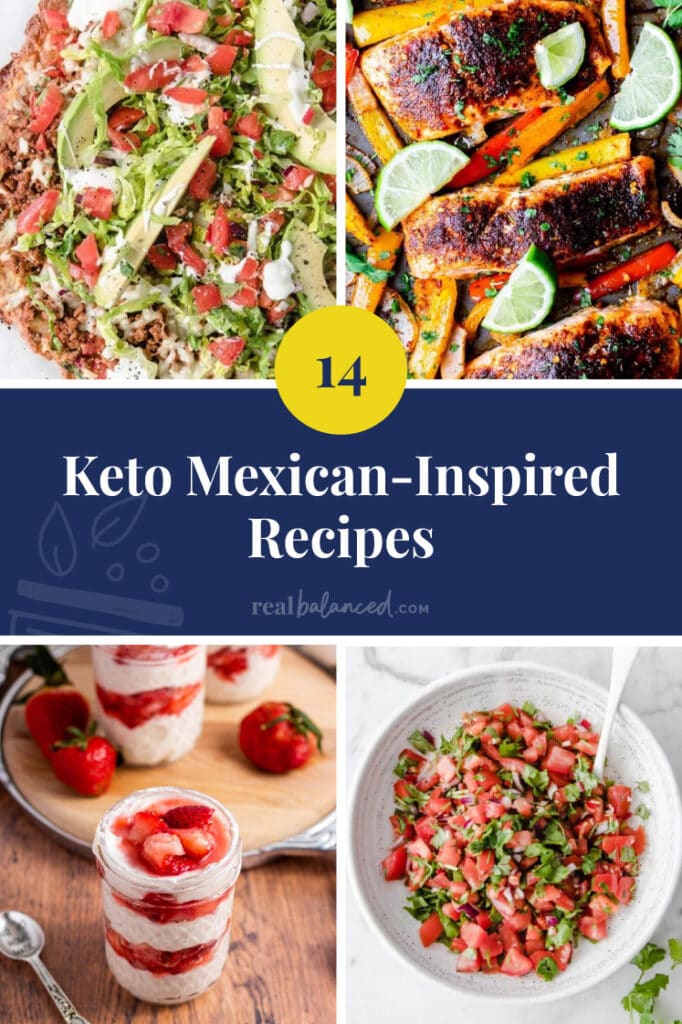 We say Mexican-inspired recipes simply because these are in no way the authentic way to prepare these dishes. However, when you're on the keto diet, it's important that we avoid carbohydrate-rich ingredients which are commonly used in Mexican cuisine (e.g. corn, beans, rice, etc.) – this list is for those of you who want to enjoy the same flavor while also sticking to your health and lifestyle choices.
What's the main difference between Tex-Mex and Mexican food?
Tex-Mex recipes are dishes born from the fusion of Mexican and American cuisine – mostly the result of the Tejano culture (Texans of Mexican descent).
The main difference between Tex-Mex and Mexican dishes boils down to their ingredients and how they use them.
Here are a few examples:
| | |
| --- | --- |
| Tex-Mex | Mexican |
| uses cheddar cheese | uses cotija or queso fresco |
| uses plain flour to make tortillas | only uses masa harina to make tortillas, tamales, etc |
| nachos, burritos, fajitas | carnitas, tamales, enchiladas |
What herbs, spices, and flavors do you use for Mexican dishes?
Garlic
Onions
Lime
Epazote
Coriander
Chile peppers
Annatto
Anise
Cocoa
---
14 Easy and Delicious Tex-Mex + Mexican Recipes
PHOTO & RECIPE COURTESY OF COOK AT HOME MOM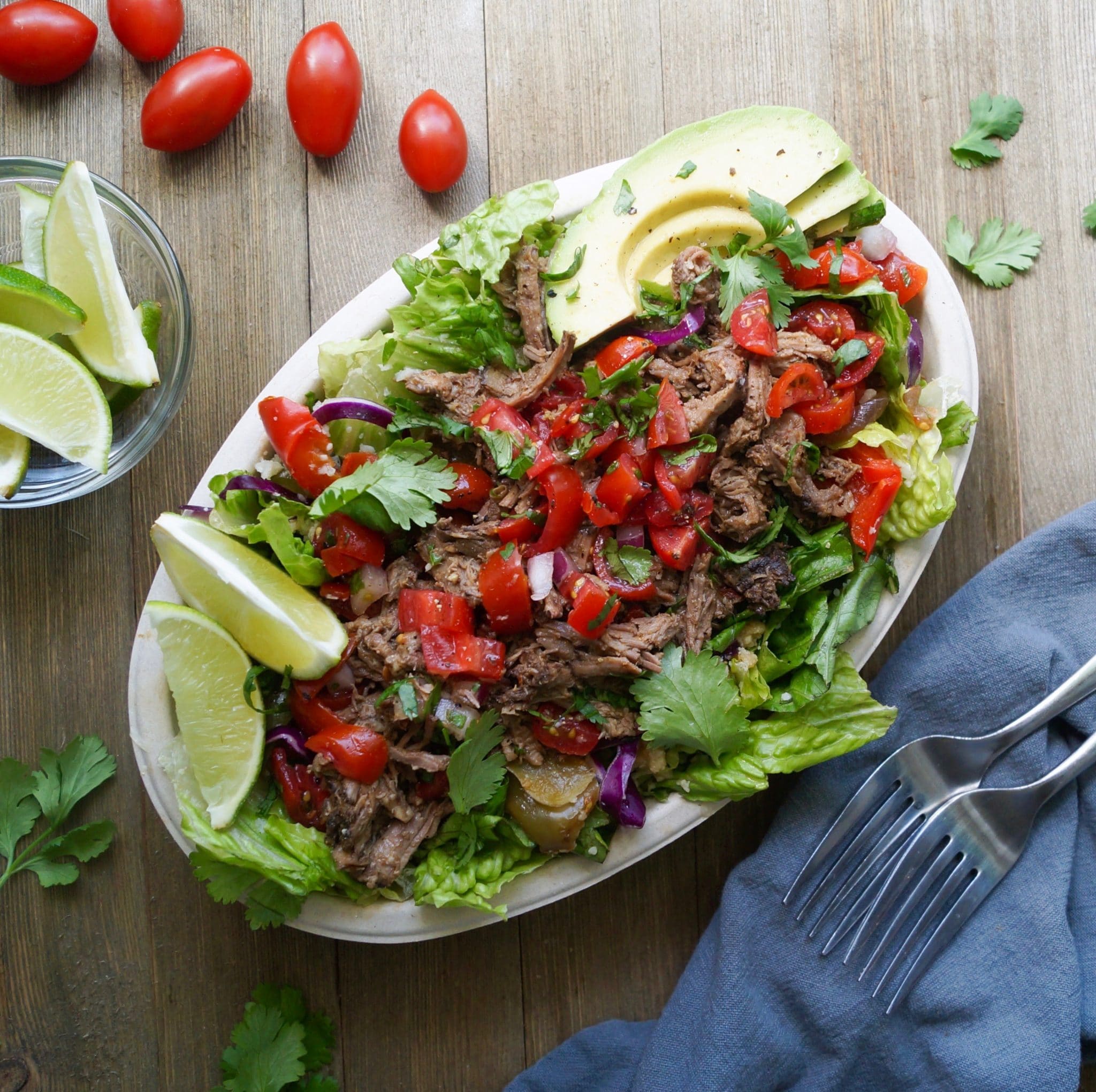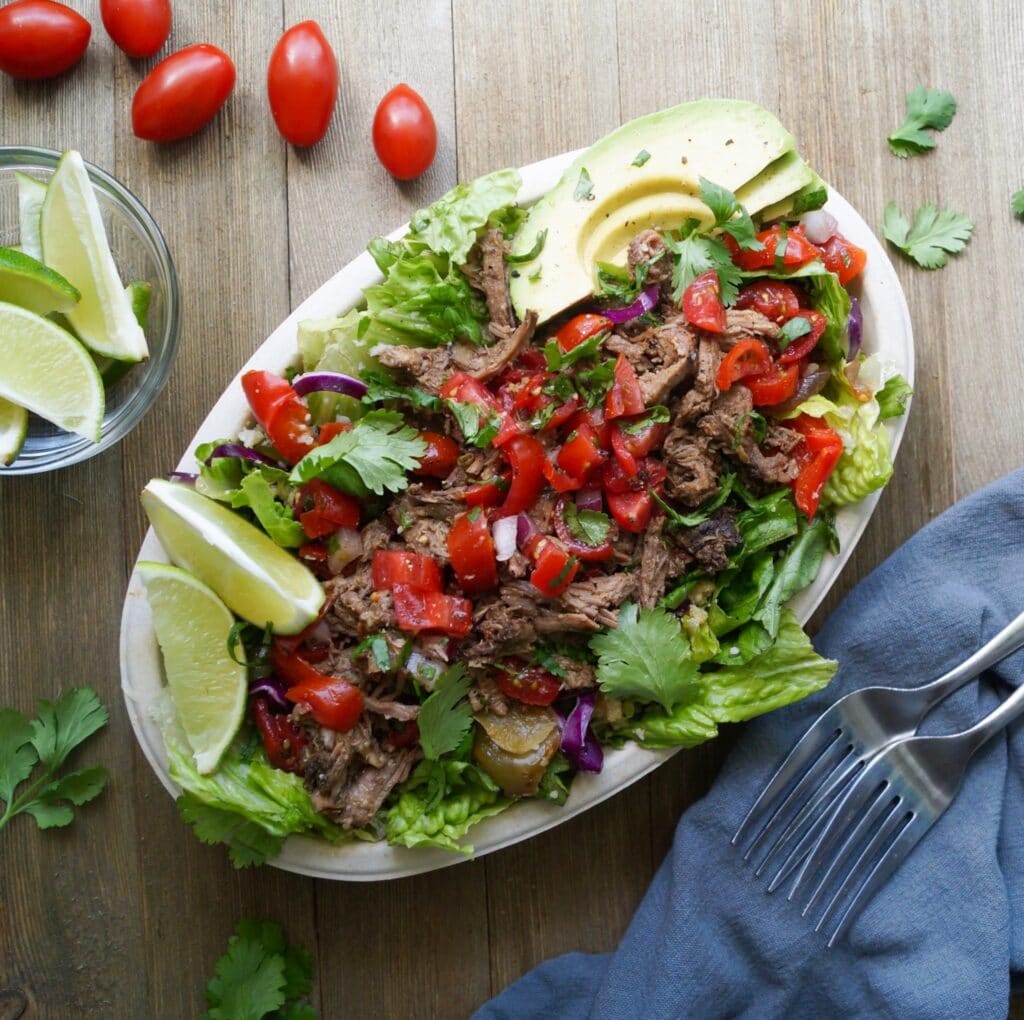 Did you know that barbacoa is where the term "barbecue" originated from? Barbacoa is traditionally cooked in a hole dug in the ground until the meat is tender.
This keto-friendly Chipotle copy-cat recipe is not only juicy and flavorful, but also goes with just about anything. Pair it with a coconut flour tortilla or enjoy it on its own, either way, it's going to be deeeeelicious!
PHOTO & RECIPE COURTESY OF KETO COOKING WINS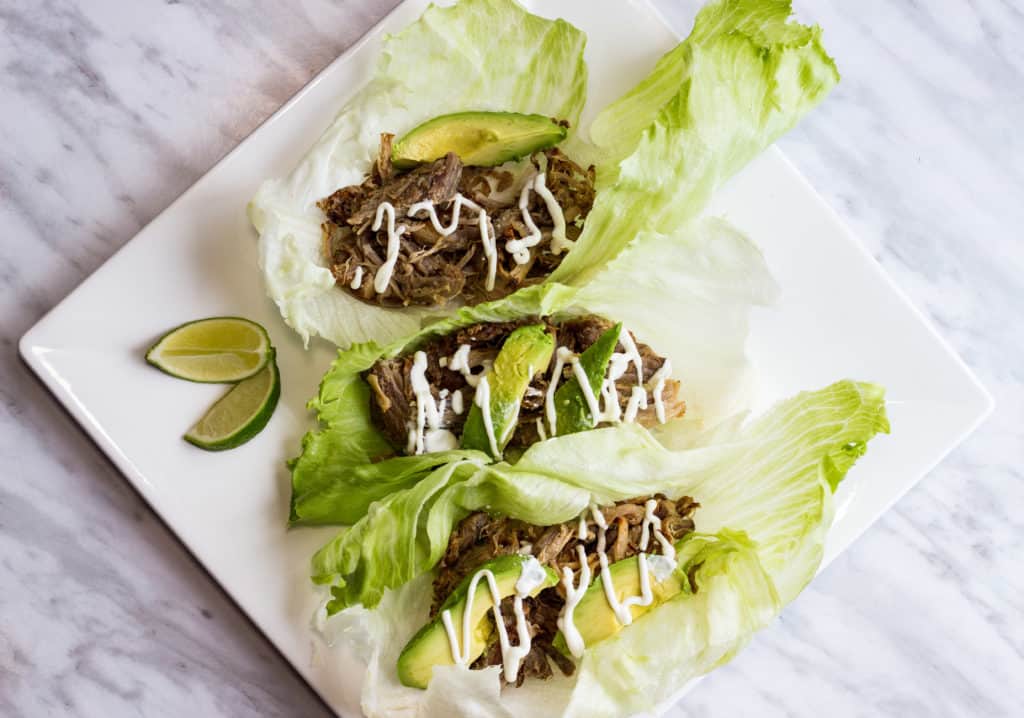 Not only is this low carb Mexican recipe easy to make, but it's also a pretty cheap way to enjoy such a savory classic. "How so?" you might ask! Imagine taking an inexpensive cut of meat and sprucing it up with some herbs and spices… let the flavors marry in the slow cooker, and presto! A mouthwatering feast.
PHOTO & RECIPE COURTESY OF BETTER THAN BREAD KETO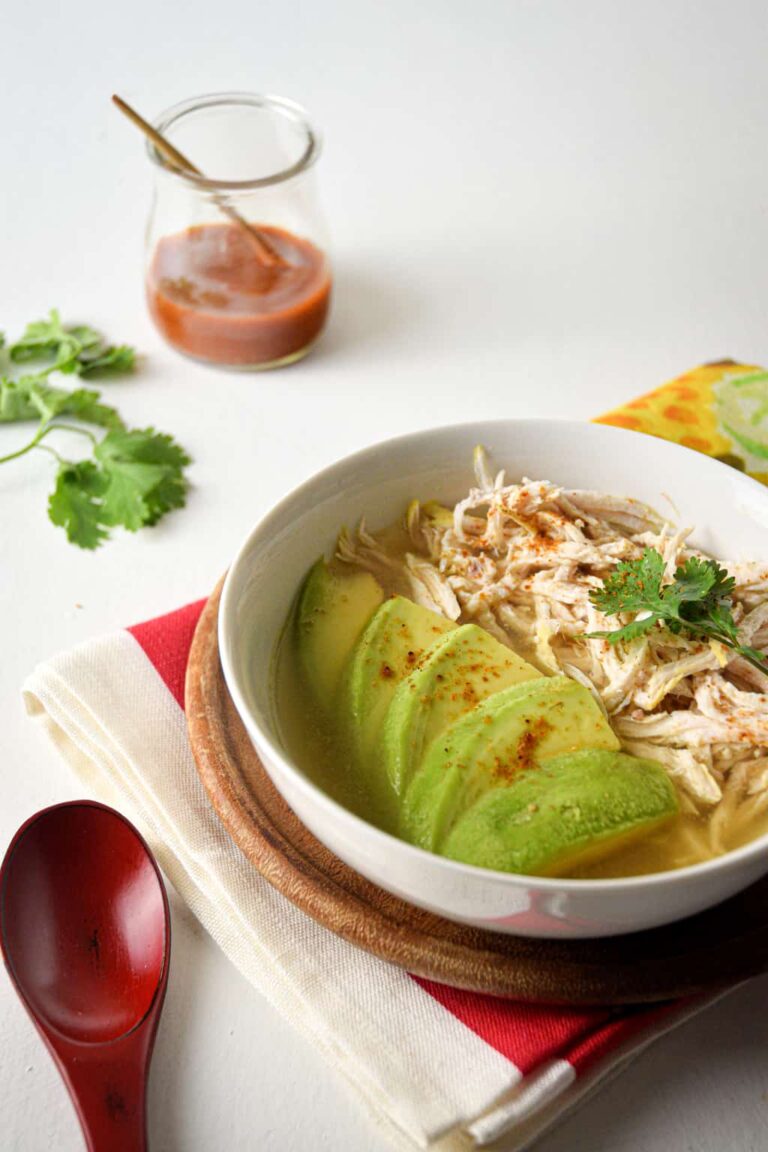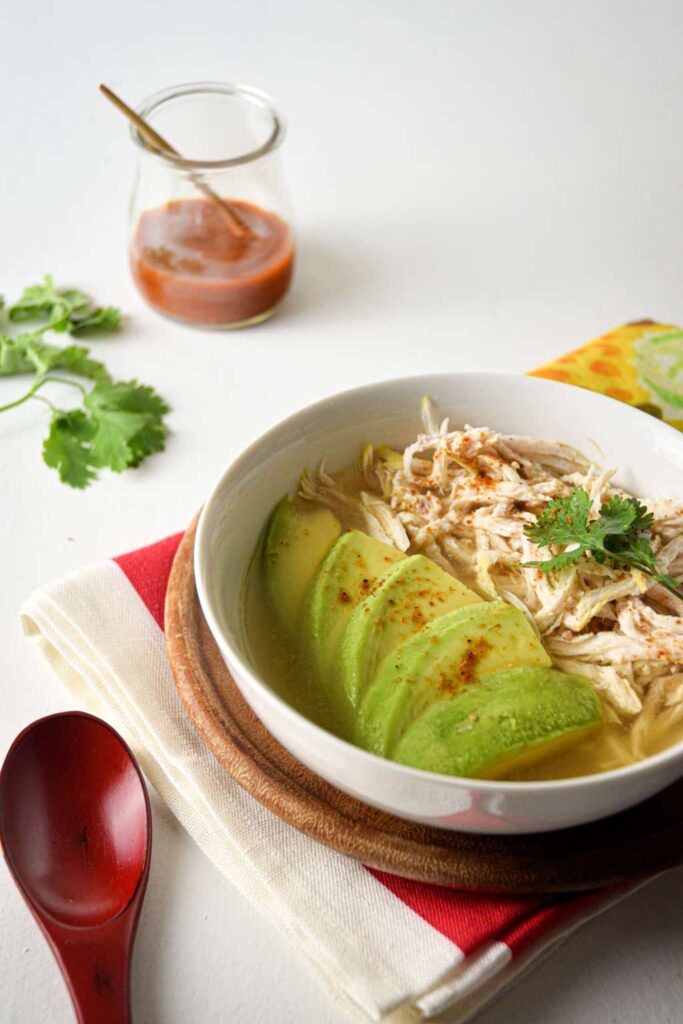 There's nothing like a delicious bowl of heartwarming soup! Unlike how it's traditionally prepared, this keto Mexican recipe pulls off the same wonderful taste minus the carbs (i.e. hominy is the main ingredient for posole and is made from dried maize kernels).
And if you're particularly busy this season, you're going to love that this recipe is made possible using a slow cooker! Simply add all the ingredients in the slow cooker, set to cook, shred the chicken, and serve.
PHOTO & RECIPE COURTESY OF DELICIOUS LITTLE BITES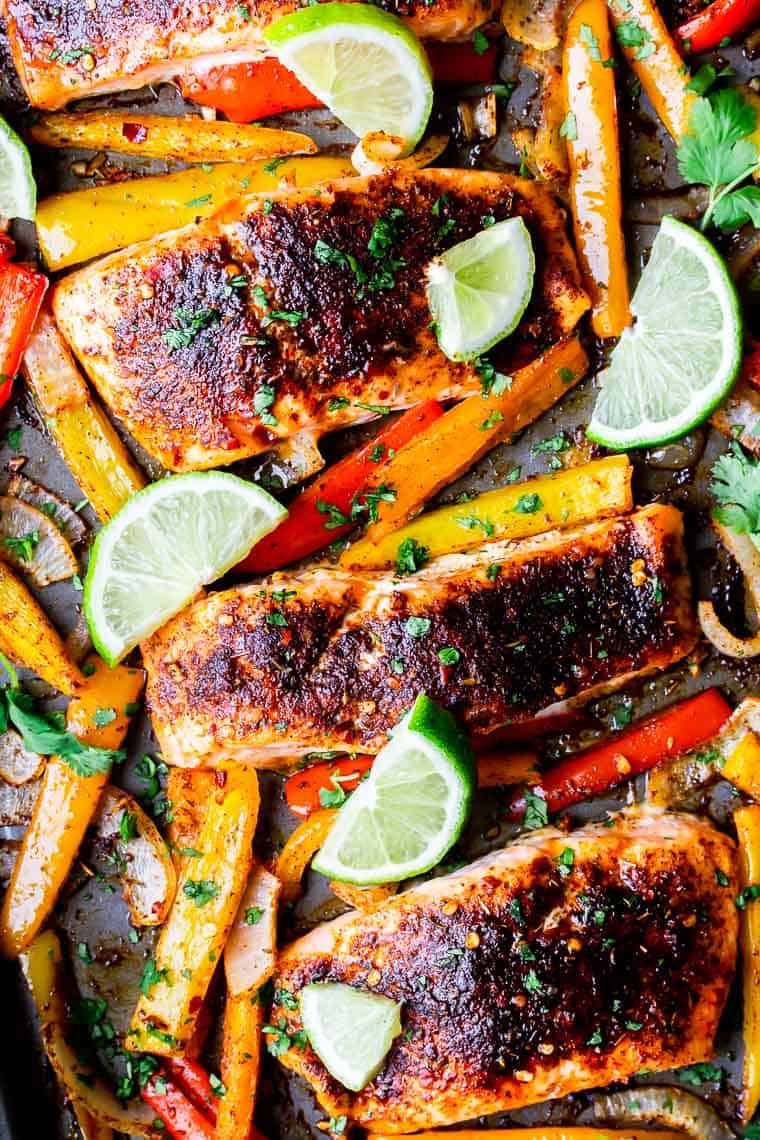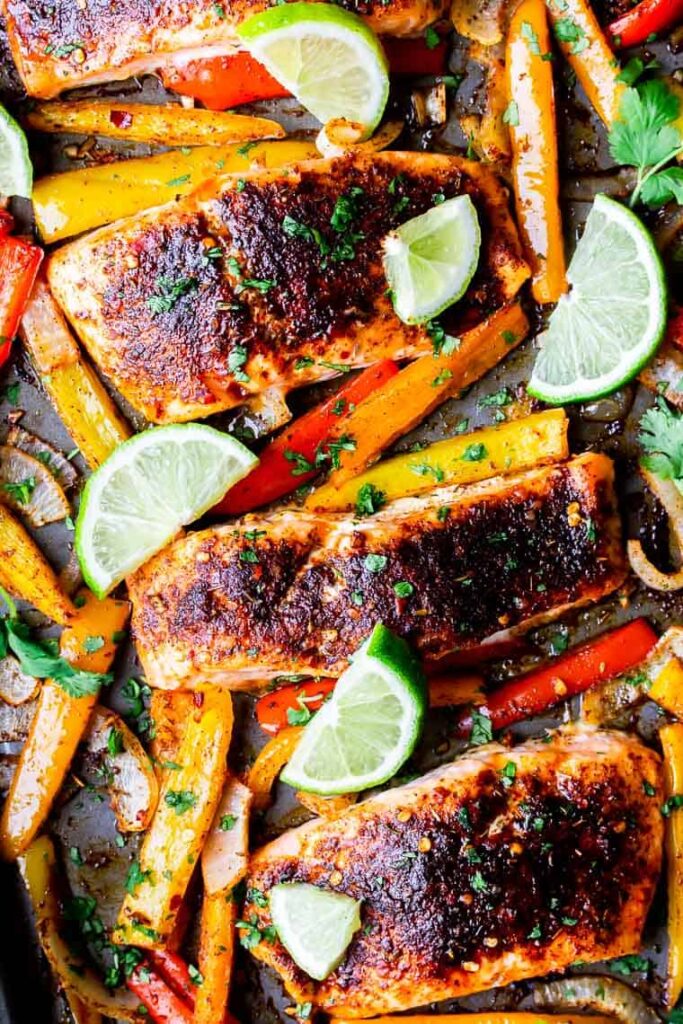 Looking for a nutrient-dense meal that's ready in around 30 minutes? This Easy one-pan keto tex-mex recipe is naturally rich in vitamin A, C, potassium, and protein. Make this meal worthy of a 5-star review by serving it with some low carb tortillas or over some cauliflower rice!
PHOTO & RECIPE COURTESY OF KASEY TRENUM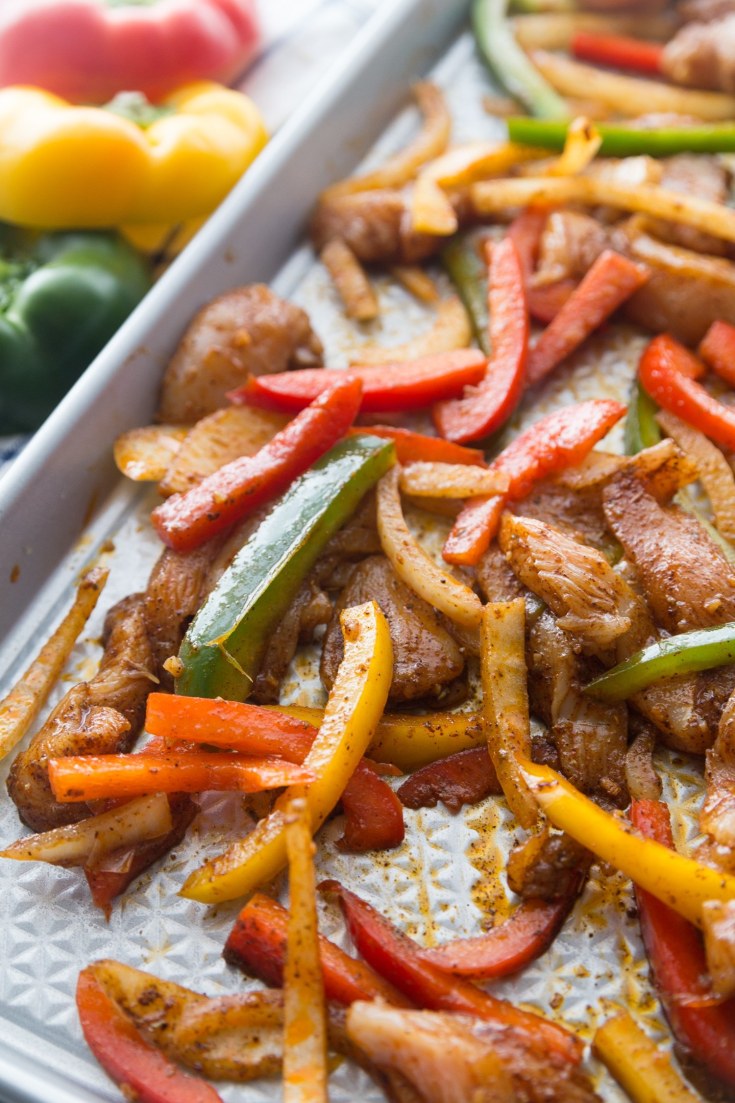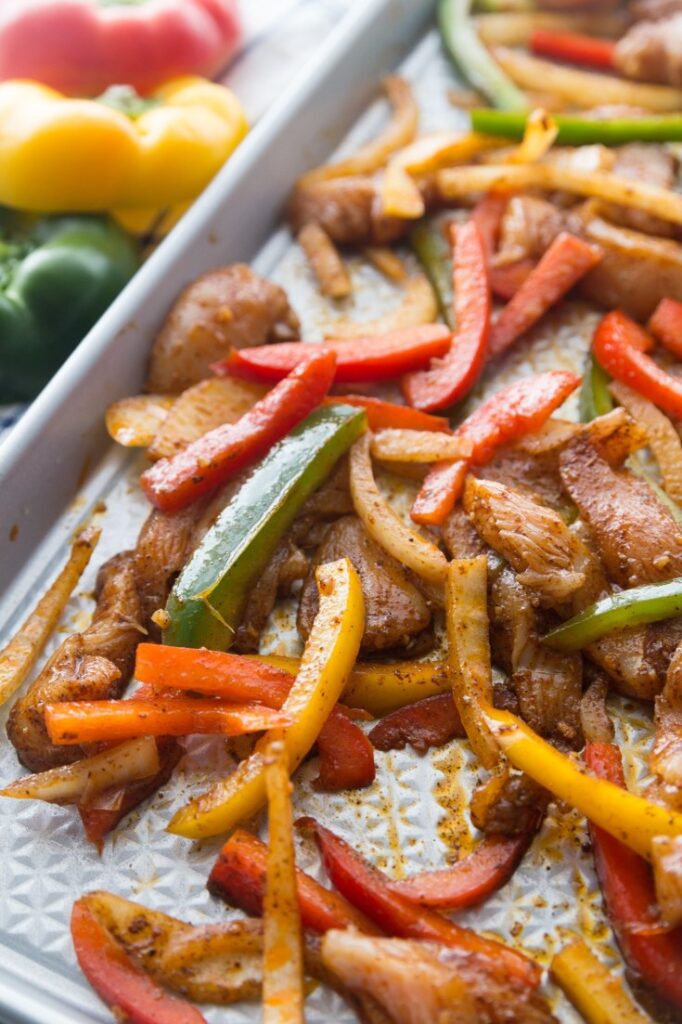 If salmon fajitas are not your cup of tea, then perhaps we can entice you with some baked chicken fajitas instead? This would make a delicious meal that your whole family would love – kids included! It takes minimal preparation and brings in some pretty good yield at 8 servings a batch.
PHOTO & RECIPE COURTESY OF NOSHIN' & NUM NUMS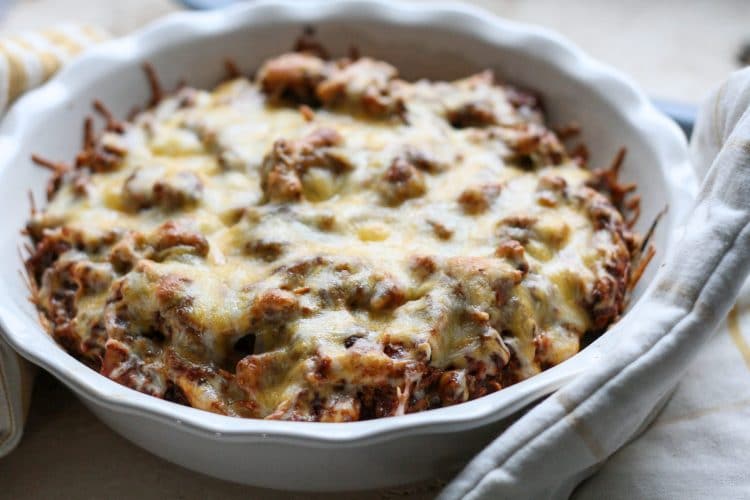 This keto tex-mex twist to a beloved Mexican recipe is going to save you a whole lot of time without scrimping on the flavor. The base is made with an almond flour "cornbread" that's topped with a bold and rich enchilada sauce, shredded chicken, and a LOTS of cheese. Just melt in your mouth goodness in each bite!
PHOTO & RECIPE COURTESY OF RESOLUTION EATS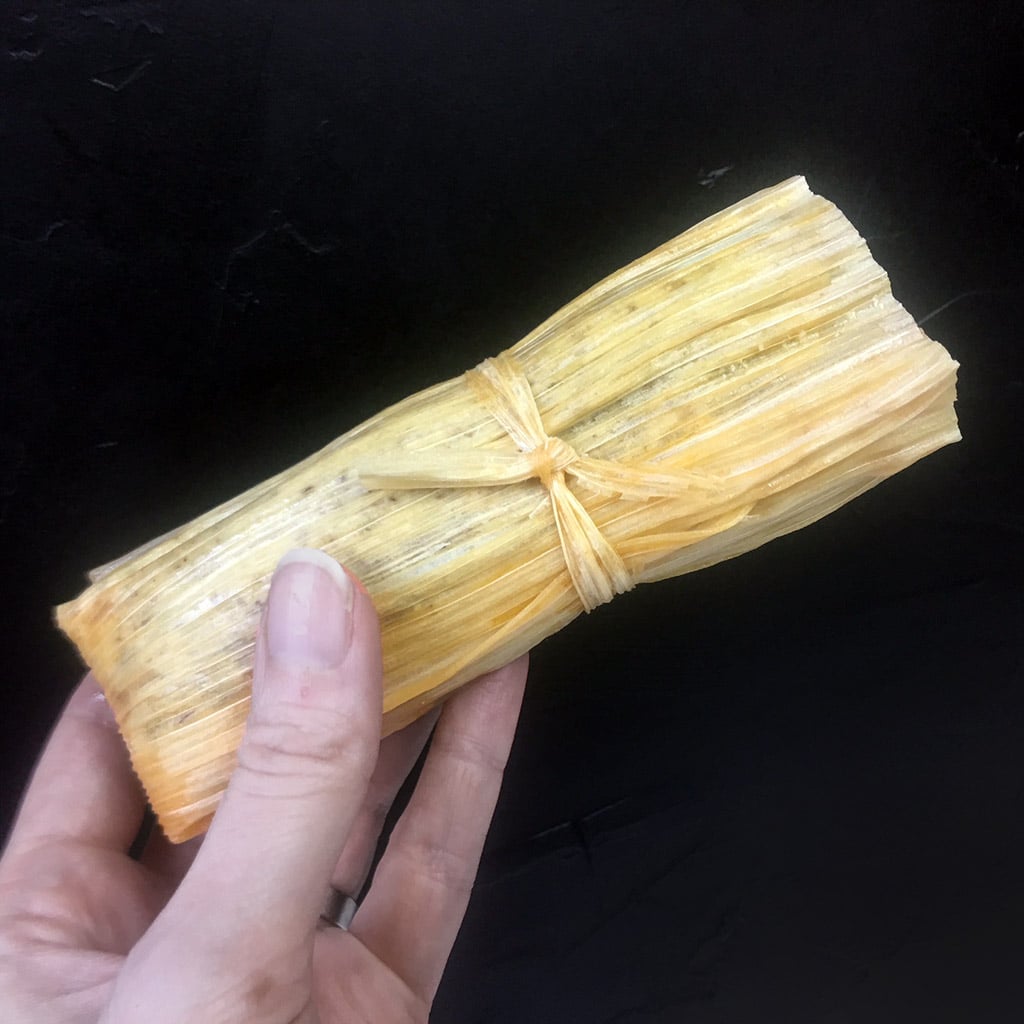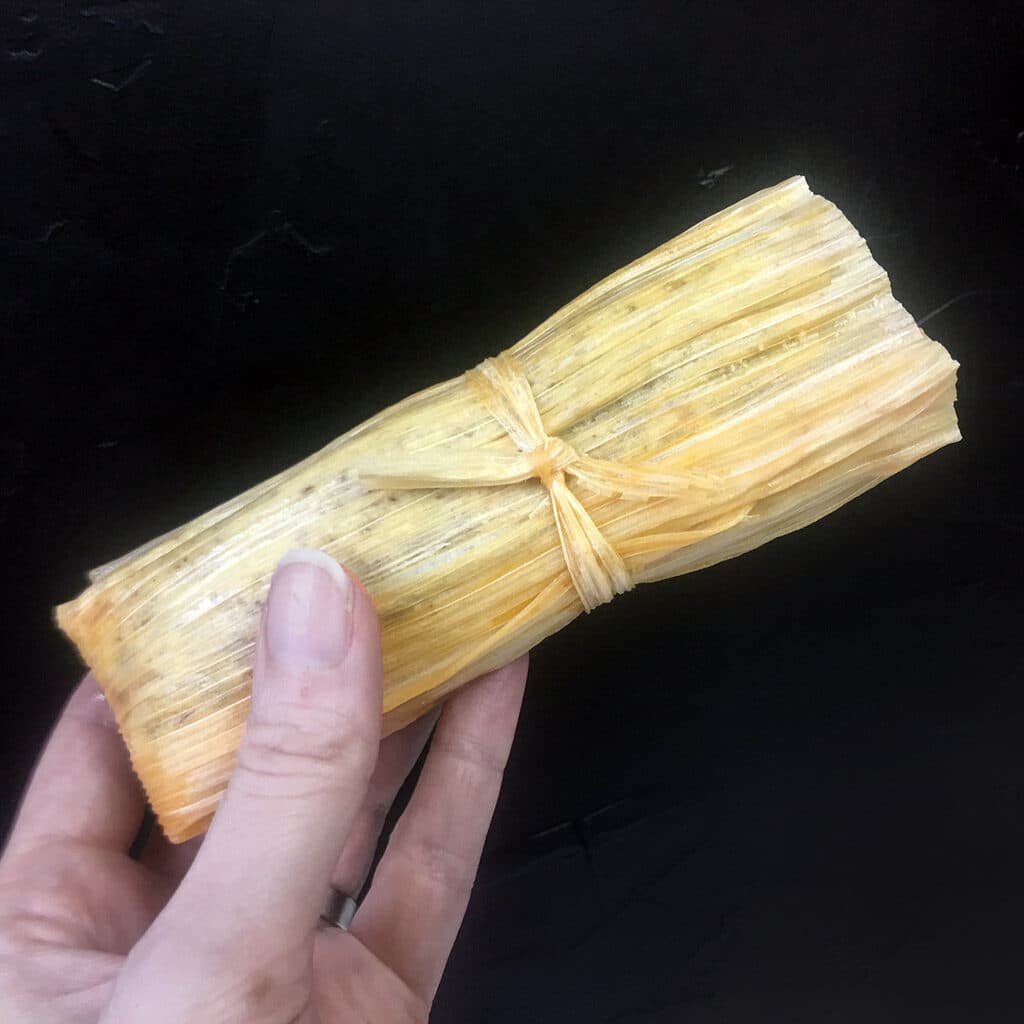 In our search for some wholesome keto Mexican recipes, we stumbled upon this gem! This is probably as close as you can get to an authentic tamal without actually using masa harina (aka corn flour). Each serving (1 tamal) only has 4g of net carbs and each batch makes about 8 tamales!
PHOTO & RECIPE COURTESY OF KETO IN PEARLS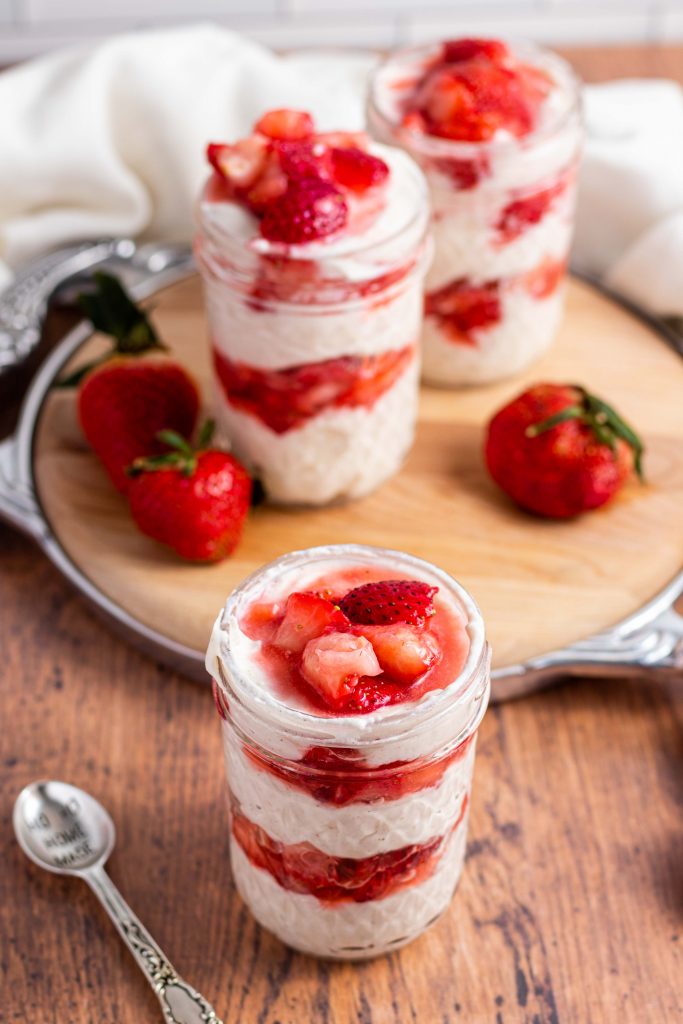 Of course, there's keto Mexican-Inspired dessert! There's (almost) always room for dessert. Made with just 6 ingredients, this fresas con crema is a delightfully refreshing blend of fruity and creamy. This only takes 10 minutes to make and would be the perfect conclusion to any meal.
PHOTO & RECIPE COURTESY OF JOY FILLED EATS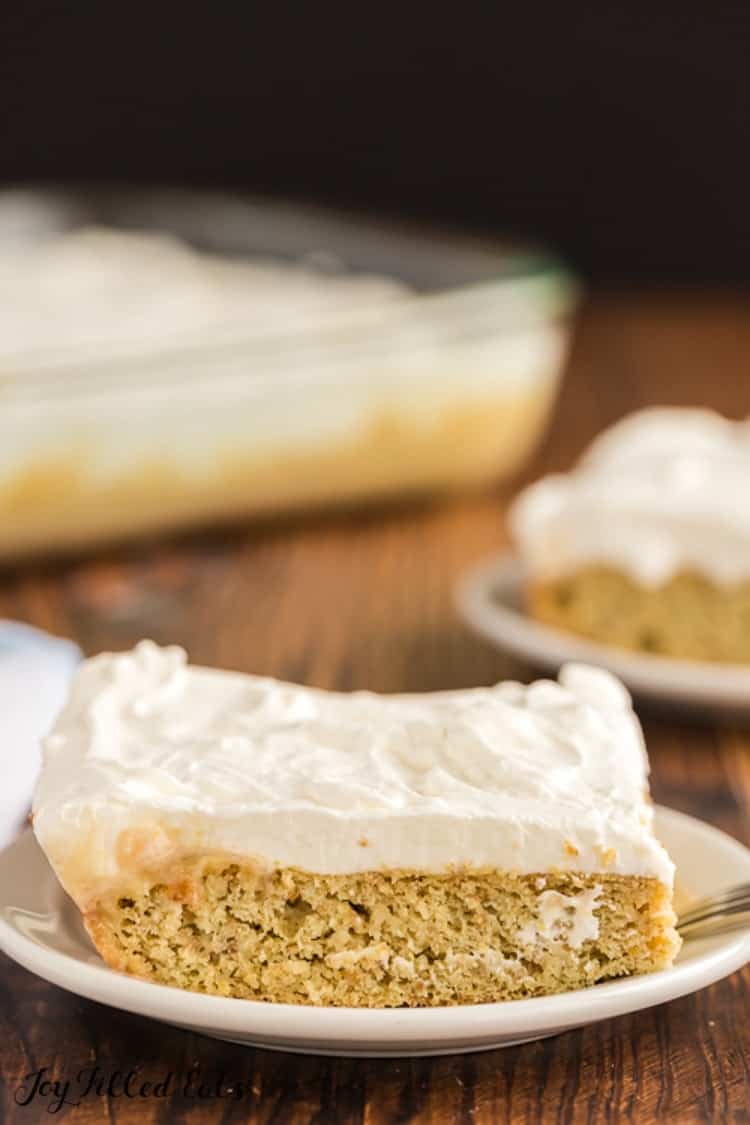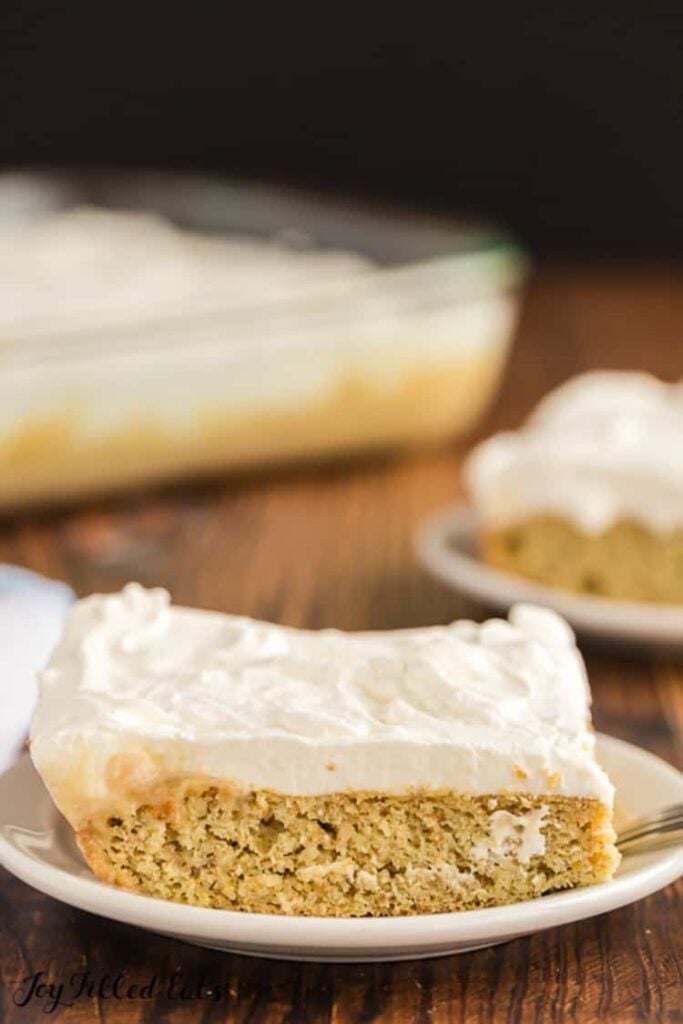 Also called, "Three Milk Cake," this keto-friendly tres leche cake makes for a fantastic weekend treat! It's really simple to make and considering how each bite is as delicious as the first, you're probably going to have to keep this recipe handy. Pair it with some hot cocoa or coffee and it's almost like being in a fancy Mexican cafe.
PHOTO & RECIPE COURTESY OF BON APPETEACH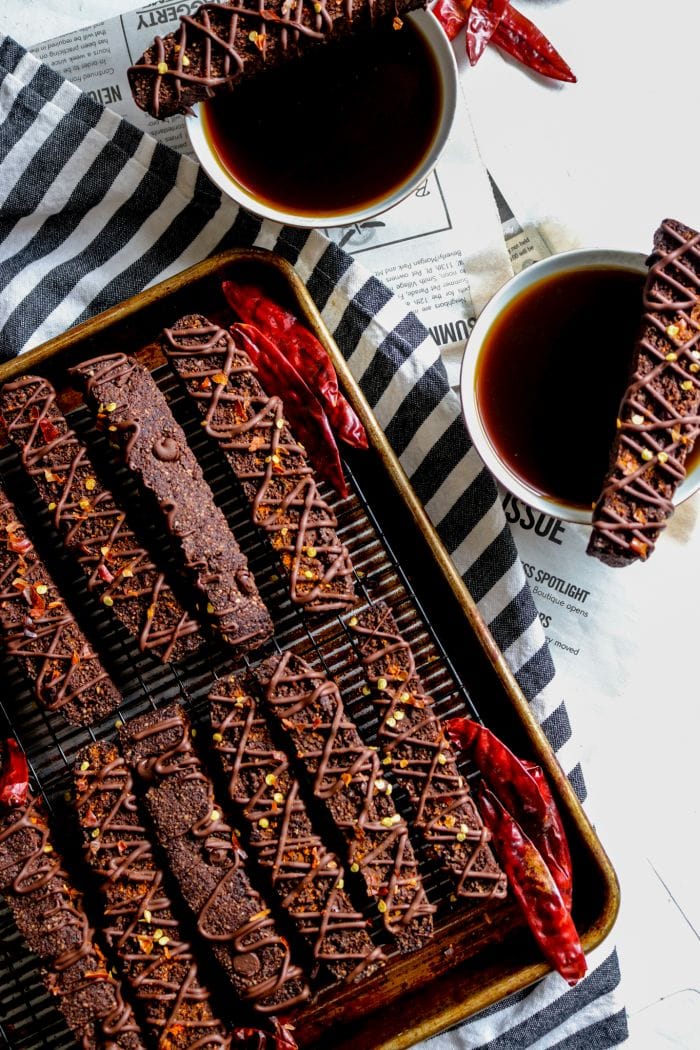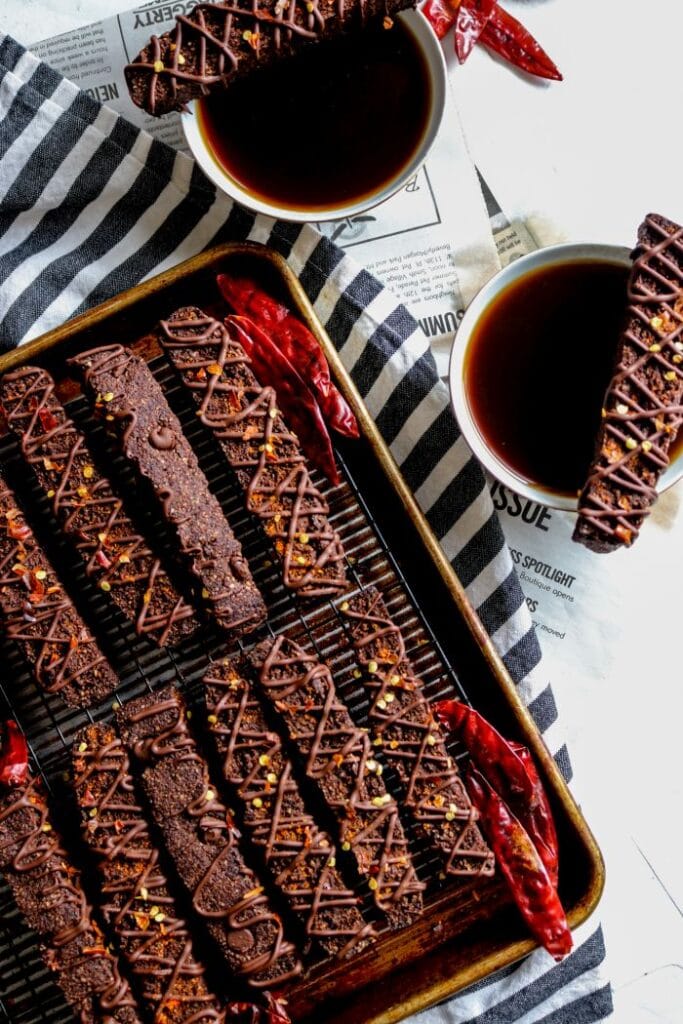 Ooooh!! Can we take a moment to appreciate just how artisanal-looking these are?
If you're a huge fan of everything chocolate, then this one is going to wow your tastebuds for sure! It's the perfect accompaniment to a hot cuppa joe and even tastes amazing on its own thanks to the glorious flavor formula that is cinnamon, chili pepper flakes, and cocoa.
A batch makes 24 servings and you can keep them in the freezer to last up to 6 months!
PHOTO & RECIPE COURTESY OF REAL BALANCED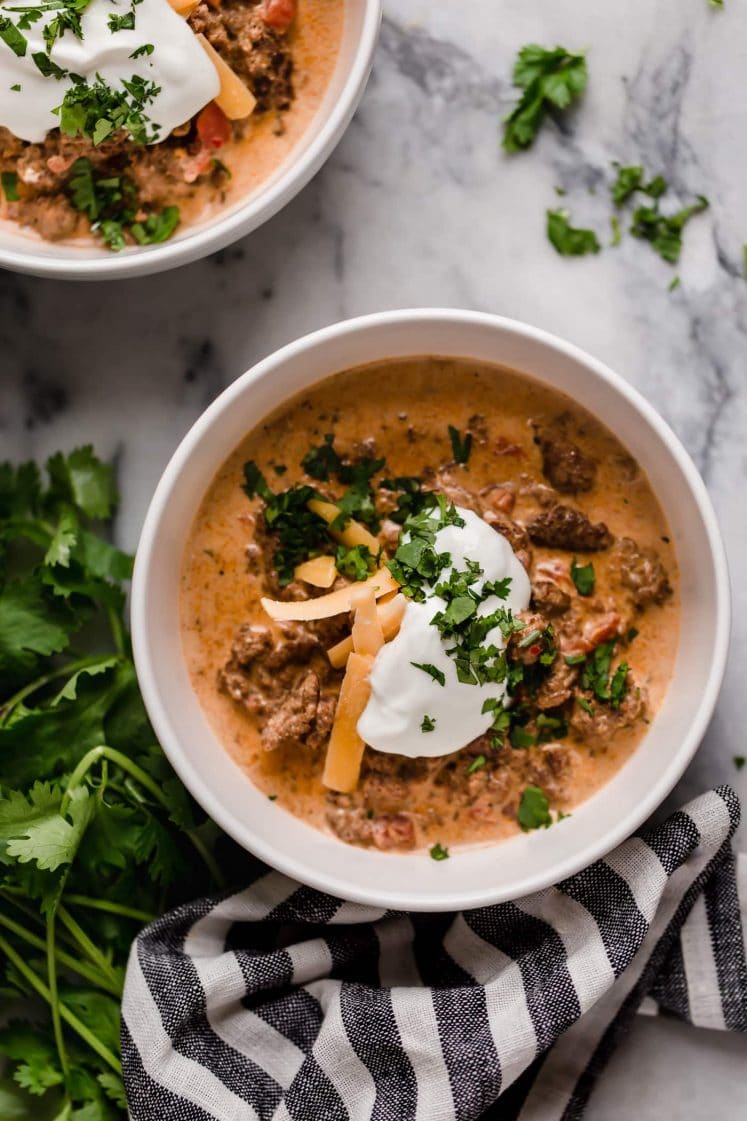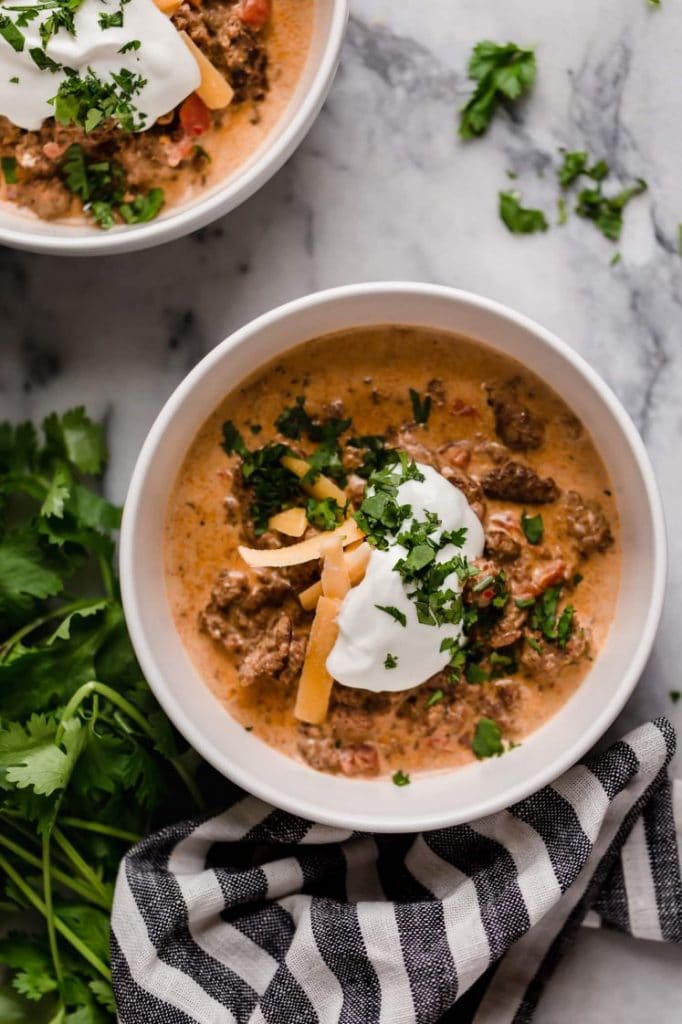 I love tacos, don't you? This soup is another way to make and enjoy tacos without getting your hands dirty and getting yourself kicked out of ketosis. You simply cook the ground beef until brown, then toss in the rest of the ingredients, stir, set to cook, and then come back when the timer runs out. Talk about delicious AND easy!
PHOTO & RECIPE COURTESY OF REAL BALANCED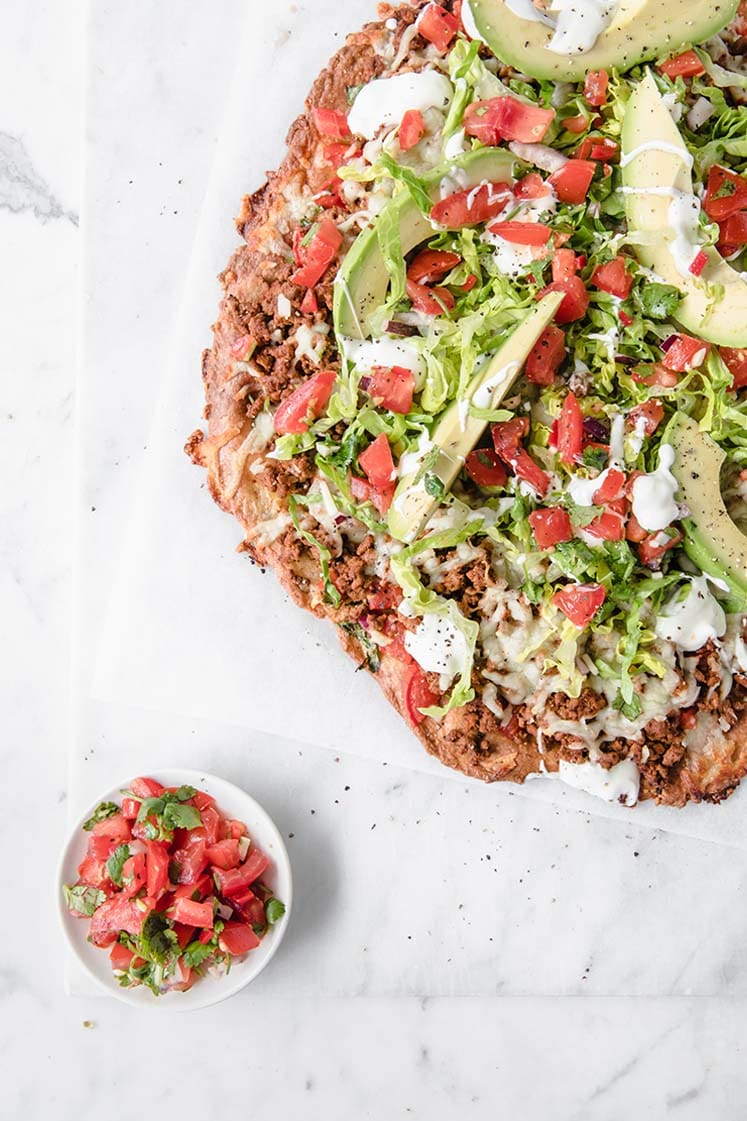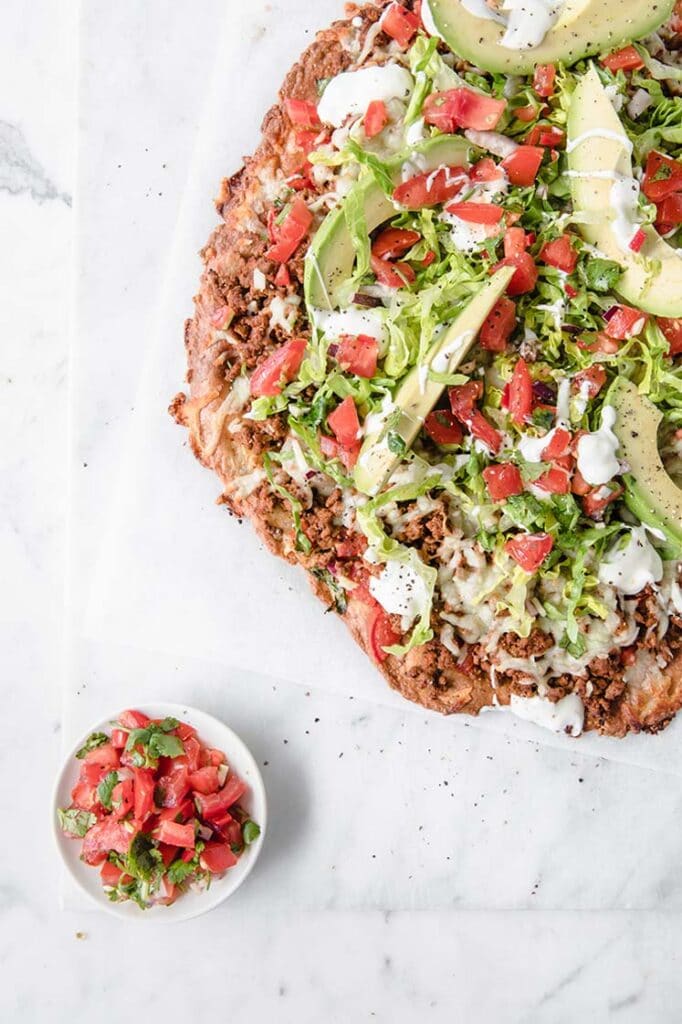 This keto fathead taco pizza is for everyone who can't quite decide what to eat – taco or pizza? WHY NOT BOTH!
It's made with nut-free and low carb ingredients that you can easily find at your local grocery store. What's even better is that, you can freeze whatever leftover pizza you have and enjoy it another day!
This recipe only takes 1 hour and 10 minutes to make from start to finish. Each pizza is good for about 10 servings – perfect for sharing or meal prepping.
PHOTO & RECIPE COURTESY OF REAL BALANCED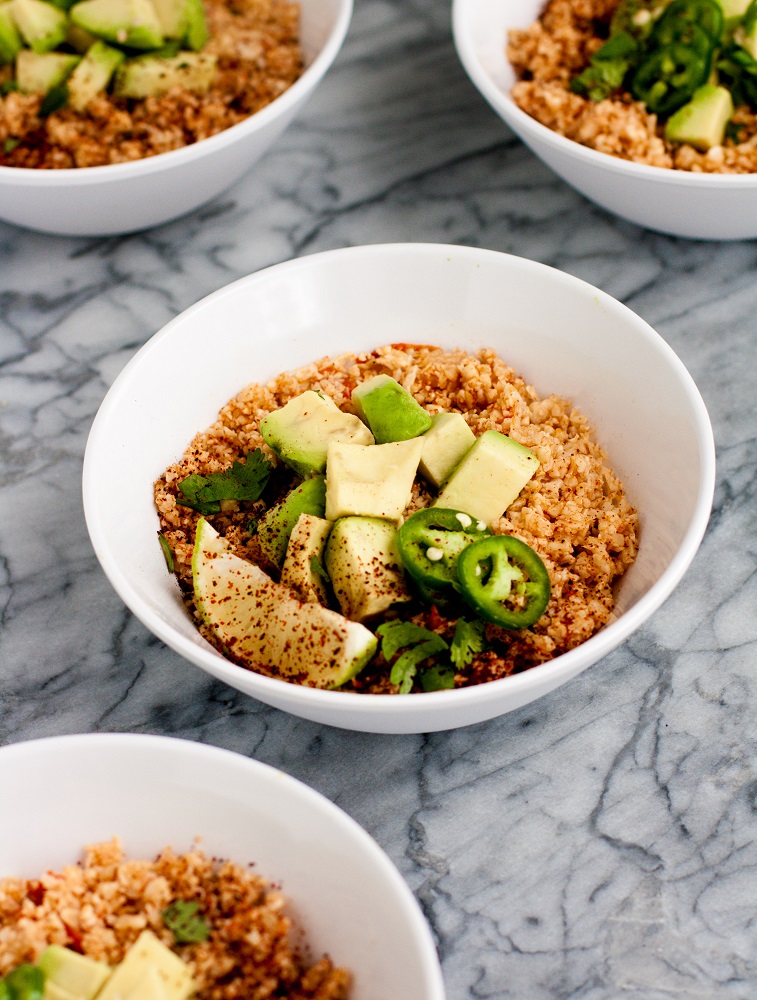 I think it's worth noting that this cauliflower rice recipe is compliant with a whole lot of diets like the paleo, whole30, vegan, and nut-free diet.
It's a creative way to incorporate more veggies into your meals without adding a lot of unnecessary carbs. Not to mention, this would pair well with the baked salmon and chicken fajitas listed earlier.
Takes 30 minutes to make and good for 6 servings.
PHOTO & RECIPE COURTESY OF REAL BALANCED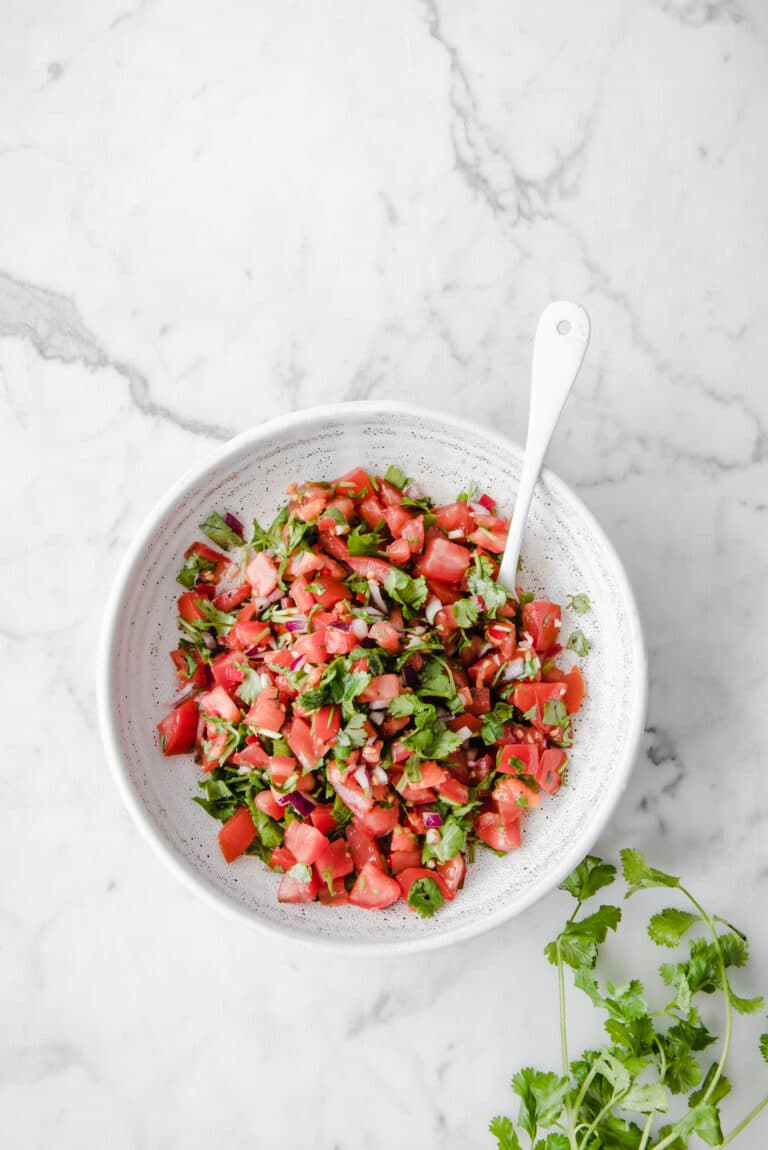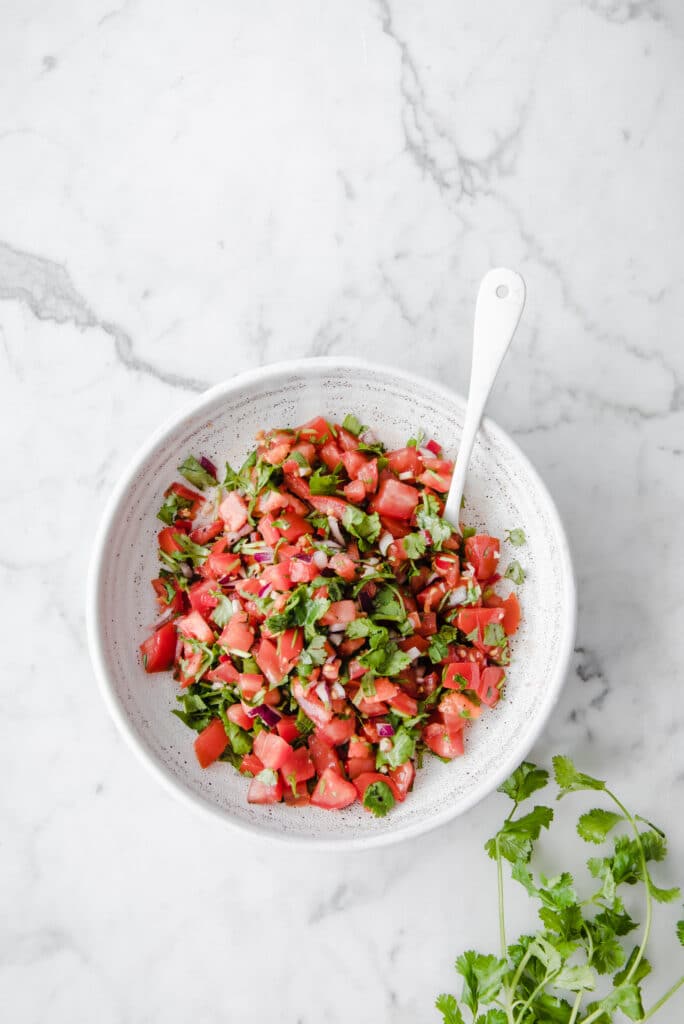 One of the best things about Mexican cuisine is how they use fresh ingredients in a way that is simple yet flavorful. This salsa fresca takes 10 minutes to make. You can even adjust the spiciness and store any leftover salsa in the fridge to last up to 4 days.
These would taste incredible on some keto tortillas or low carb tacos!
Looking for more delicious Keto Recipes?
If you're looking for more delicious keto recipes, you should definitely try these out:
Reader Interactions