If you're looking to pack your next meal with protein without scrimping on the flavor, then you're in luck! We've got 10 of the best keto steak recipes to make your taste buds go wild.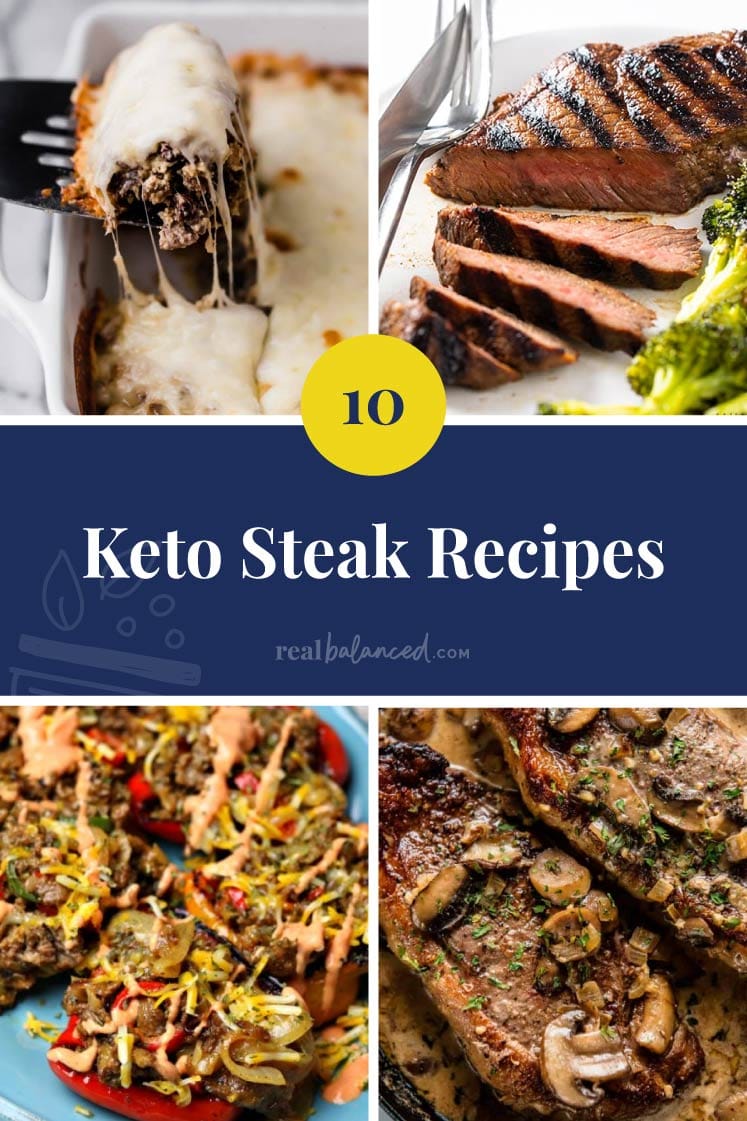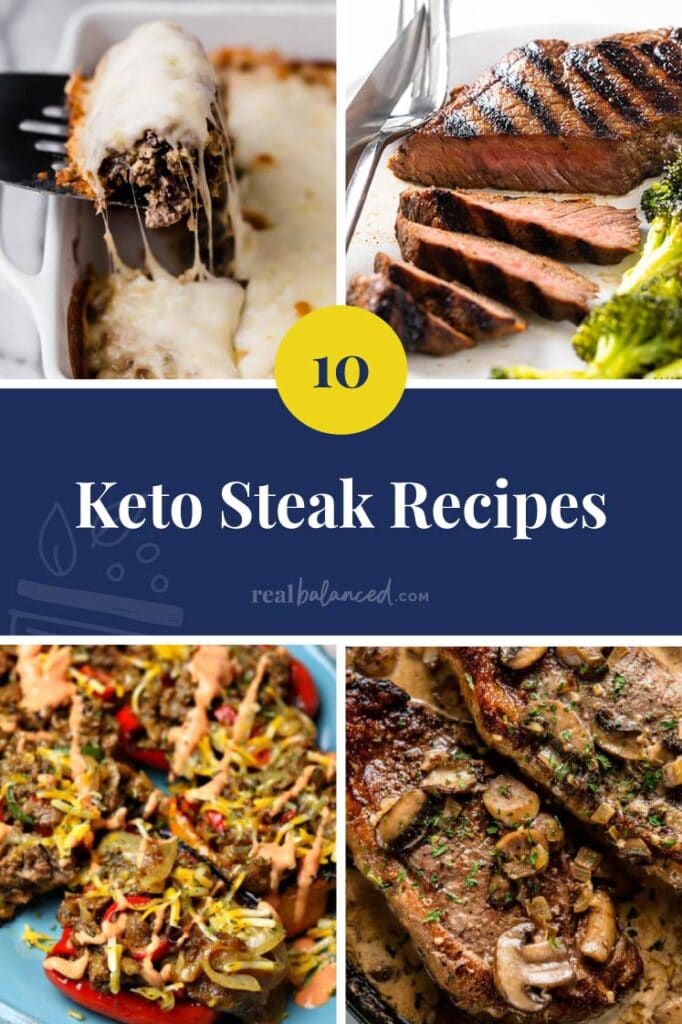 Why eat steak on the keto diet?
Keto steak recipes is useful to have on hand not only because steaks are loaded with protein and fat, but also because there are multiple ways of preparing them to suit different tastes.
Sirloin steak
Ribeye steak
Porterhouse steak
Filet mignon
These steak cuts are already mighty tasty with just some good ol' salt and pepper, but pansearing it with the butter-garlic-thyme combo is also a pretty easy yet delicious way of preparing these cuts.
Now, although these tried and tested methods are hard to pass up, cooking your steaks a different way comes with its own perks. By adding other ingredients into the mix (i.e. adding cheese and veggies) you can improve your meal's nutritional value.
But steaks aren't just reserved for the beefy variety, so we've included some pork steaks to amp up the selection. Whatever you're up for, there's bound to be a dish or two to tickle your fancy!
---
10 easy and delicious keto steak recipes (that's tender, juicy, and delightful!)
---
Photo & Recipe Courtesy of Real Balanced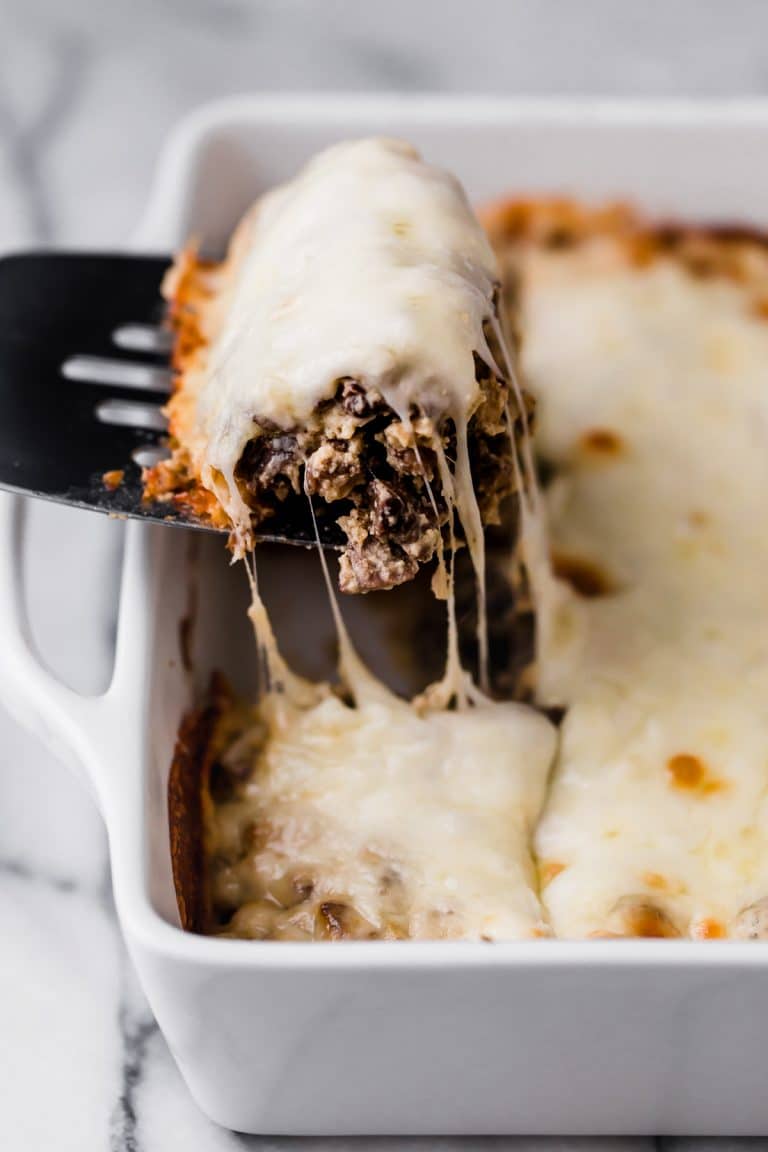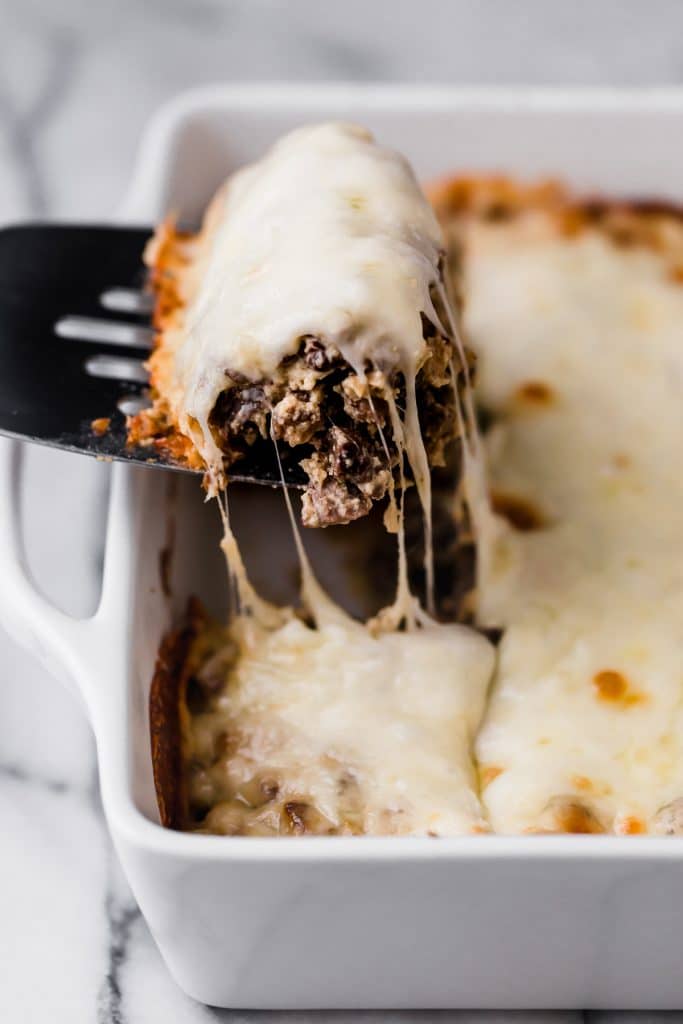 There's something about pairing beef and cheese that just makes makes our mouth water, and this low carb philly cheesesteak casserole is no exception! This recipe is just oozing with real beefy goodness and has a whopping 8-serving yield – perfect for big families and appetites.
Takes under an hour to make and can even be substituted with leaner meats, if that's what you prefer.
---
Photo & Recipe Courtesy of Dr. Davinah's Eats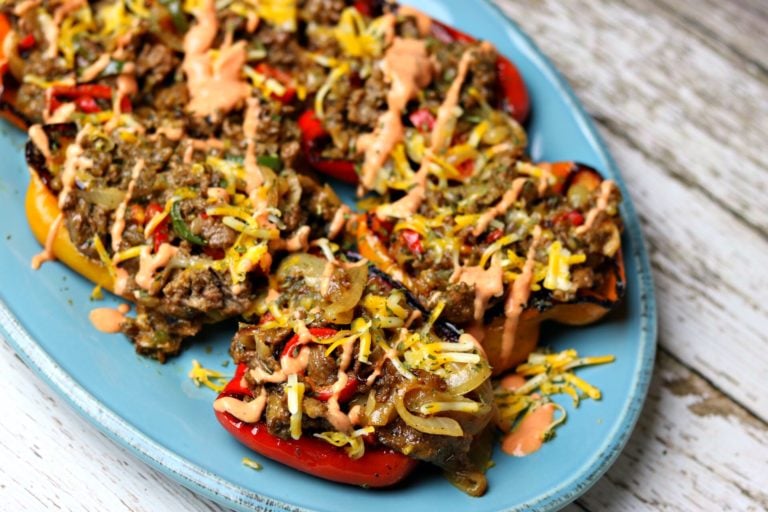 We've got several varieties of keto philly cheesesteak recipes here that will just blow your mind! Unlike the traditional version that's served in a crusty roll, these delicious morsels lay atop half a roasted bell pepper which gives you a healthy dose of vitamin A and C in every bite.
This dish is ready in under 30 minutes and makes 3 servings per batch.
---
Photo & Recipe Courtesy of Low Carb Maven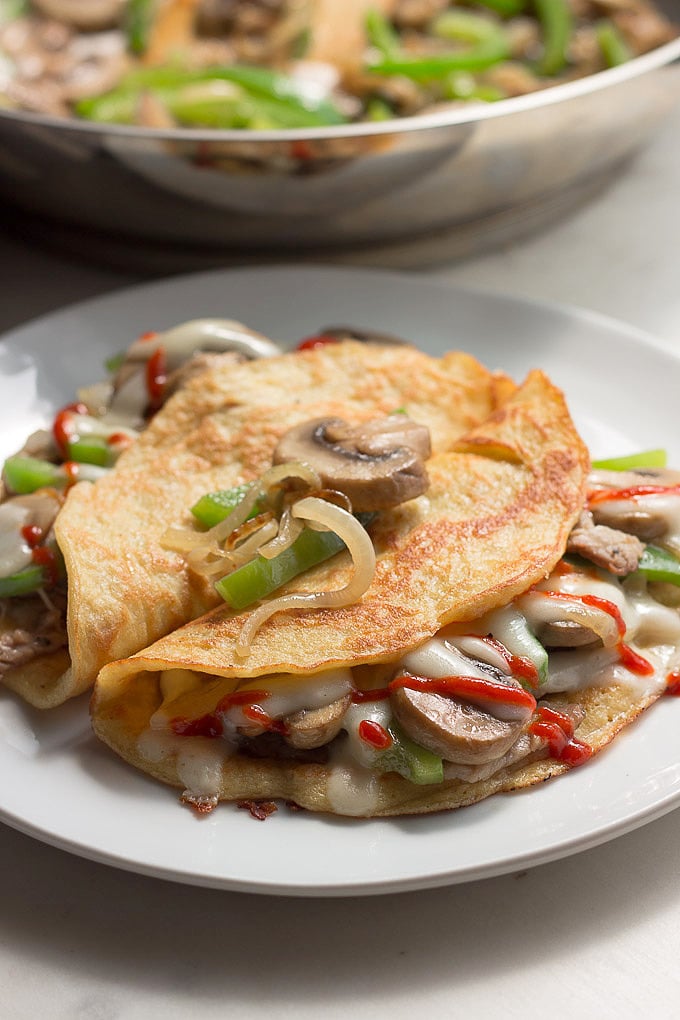 If the first two keto-friendly philly cheesesteak versions aren't your style, then maybe this one will knock your socks off. Now, unlike the other two, this recipe is more of a keto lifehack! That's because making cheesesteak wraps that takes under 30 minutes to make and can be enjoyed for breakfast, lunch, and dinner is every meal preppers dream.
It makes use of leftover steaks or roast beef, and that just significantly cuts the cooking time even shorter so you can move on to other things besides hanging around the kitchen the whole day.
Makes 4 delicious servings.
---
Photo & Recipe Courtesy of Bon Appeteach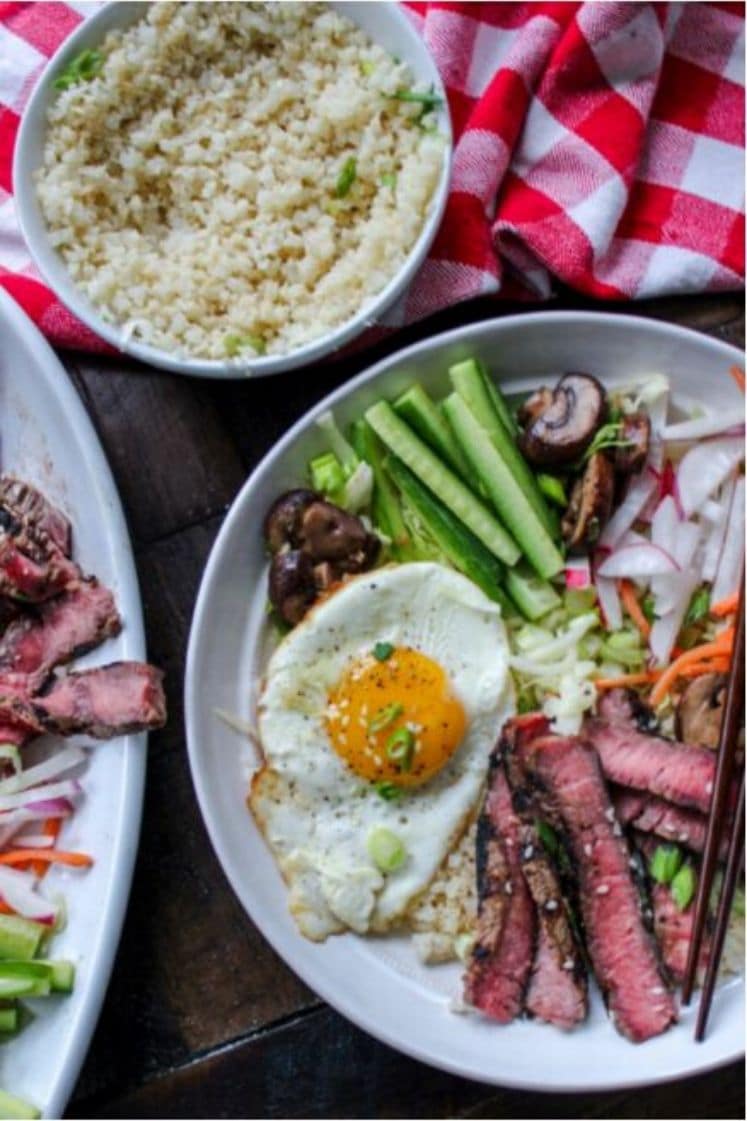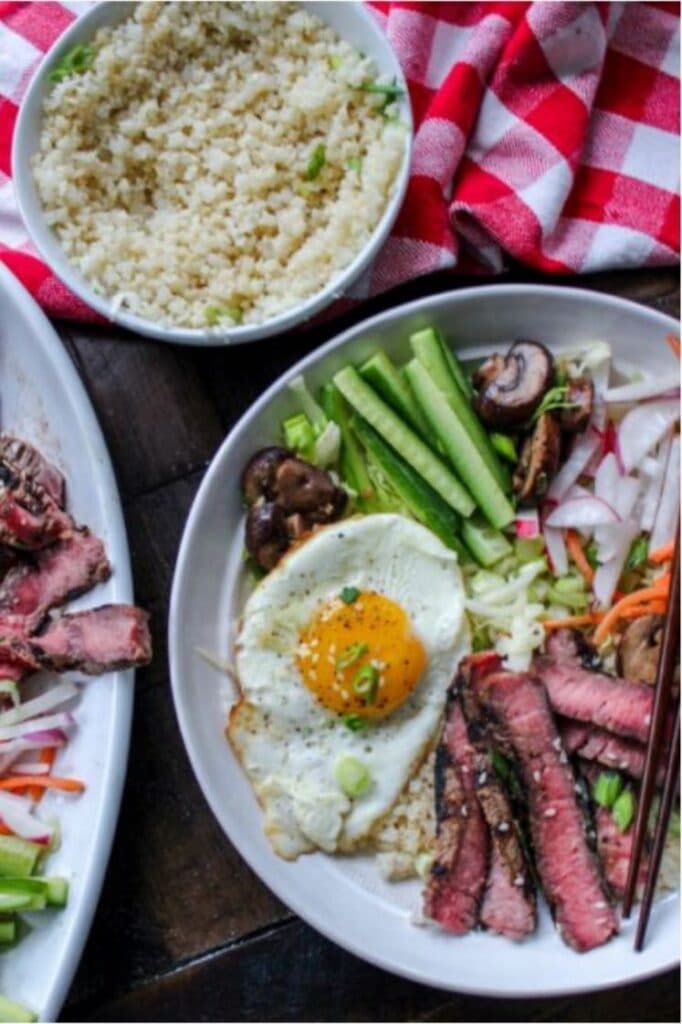 This keto bibimbap is a wonderful way to introduce more veggies into your weekly menu without boring your palette. It's loaded with flavor, different textures, and is nutrient-dense.
Bibimbap is a Korean favorite and is said to be a complete meal since it incorporates the colors of the rainbow, thus helping keep your body healthy and strong.
This recipe takes a little over 2 hours 30 minutes and is good for 4 servings!
---
Photo & Recipe Courtesy of Wholesome Yum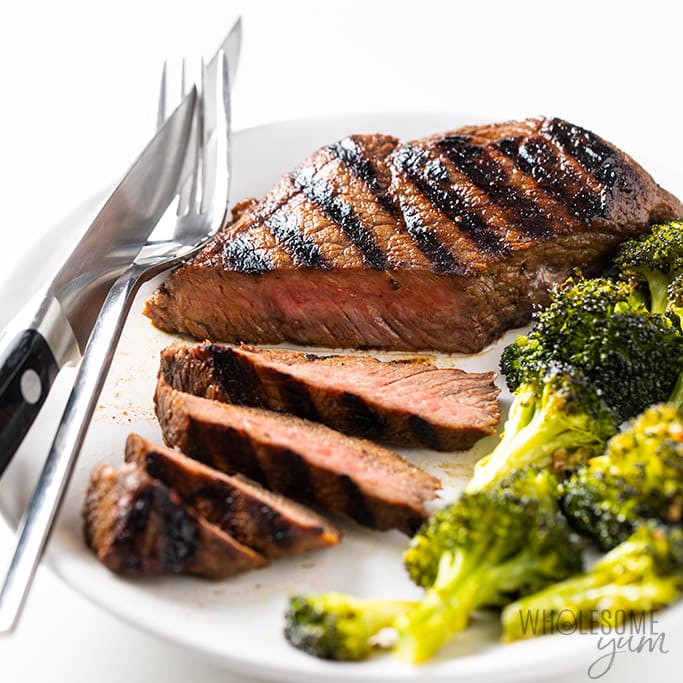 Alright, we think it's worth to mention that keeping it simple does have its own benefits! This sirloin steak is tender, juicy, and is bursting with flavor thanks to the balsamic-based marinade. Honestly, this one is fool-proof and takes the guesswork out of cooking a perfect steak!
---
---
Photo & Recipe Courtesy of Resolution Eats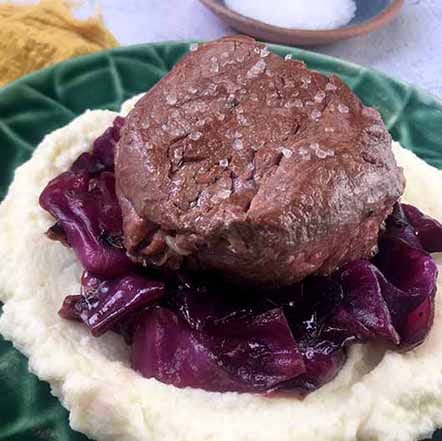 Have you ever wondered what it would be like to cook yourself up a fancy feast? Well, you can't get fancier than prepping and cooking your own filet mignon!
The steak is cooked in a sous vide, but if you don't have one then you can just as easily broil the steaks and get a similar effect. This recipe takes about an hour and 15 minutes to make from start to finish, and has a yield of 4 plate servings.
---
Photo & Recipe Courtesy of Joy Filled Eats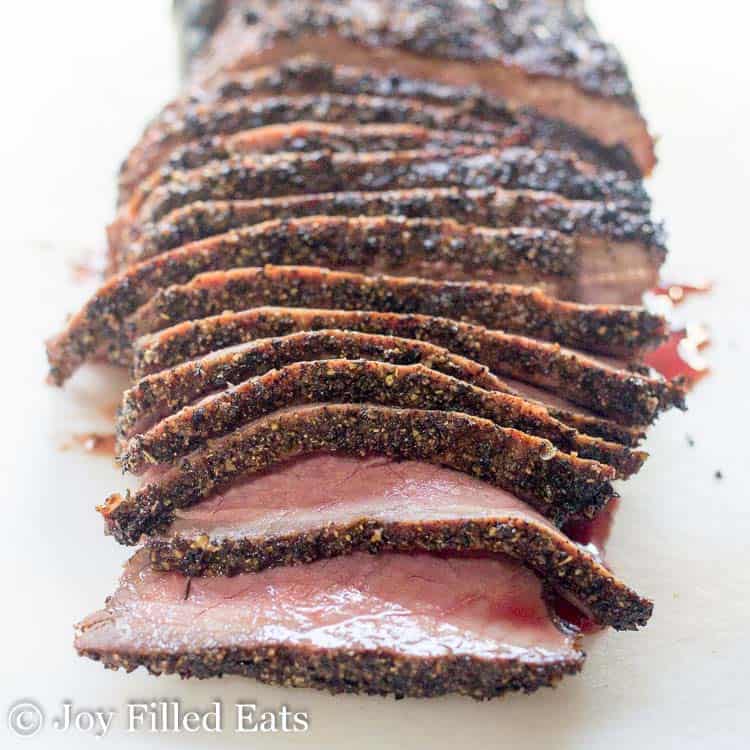 A London Broil is typically made with inexpensive cuts of meat like flank steak or top round, but give it a nice fragrant rub and you're in for a sweet and spicy meaty treat.
Made with just 8 ingredients, you can whip yourself up a batch in JUST 15 MINUTES!! Yes, we're as shocked as you are (but in the best way).
This dish is versatile since it can be enjoyed on its own or with a side of veggies, and maybe even as a keto steak sandwich. Makes 6 servings with only 1g net carb per serving!
---
Photo & Recipe Courtesy of Low Carb Yum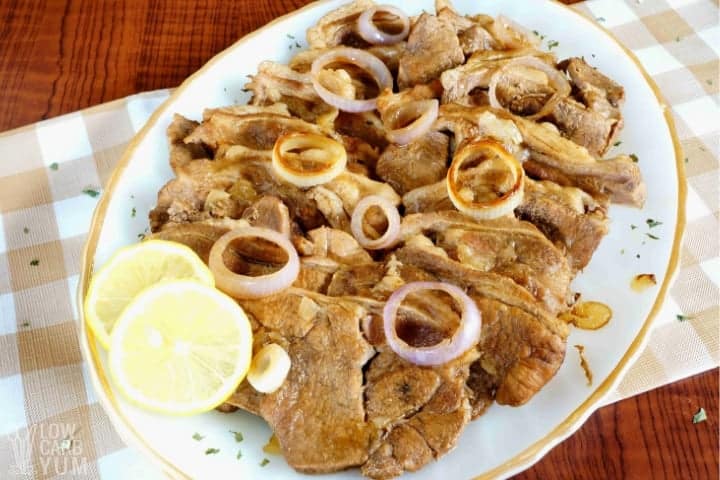 This keto steak recipe pays homage to a Filipino favorite – bistek. If you have yet to try this dish and are wondering what it tastes like, then here's a quick breakdown of how the flavors meld with each other: salty (soy sauce), tangy sour (lemon juice), and mildly sweet (because of the pan seared onions).
Takes 10 minutes to prep, 55 minutes to cook, and makes 8 servings. This is perfect for keto meal preppers because it tastes just as good (if not better) even after you reheat it!
---
Photo & Recipe Courtesy of Appetite For Energy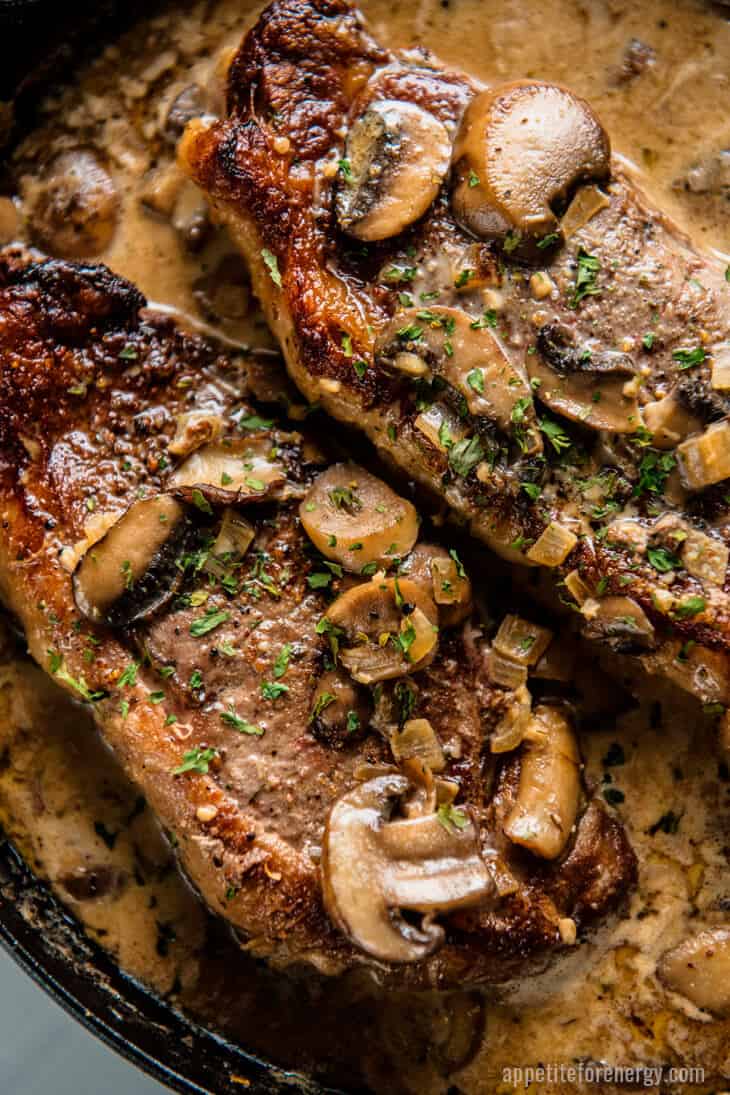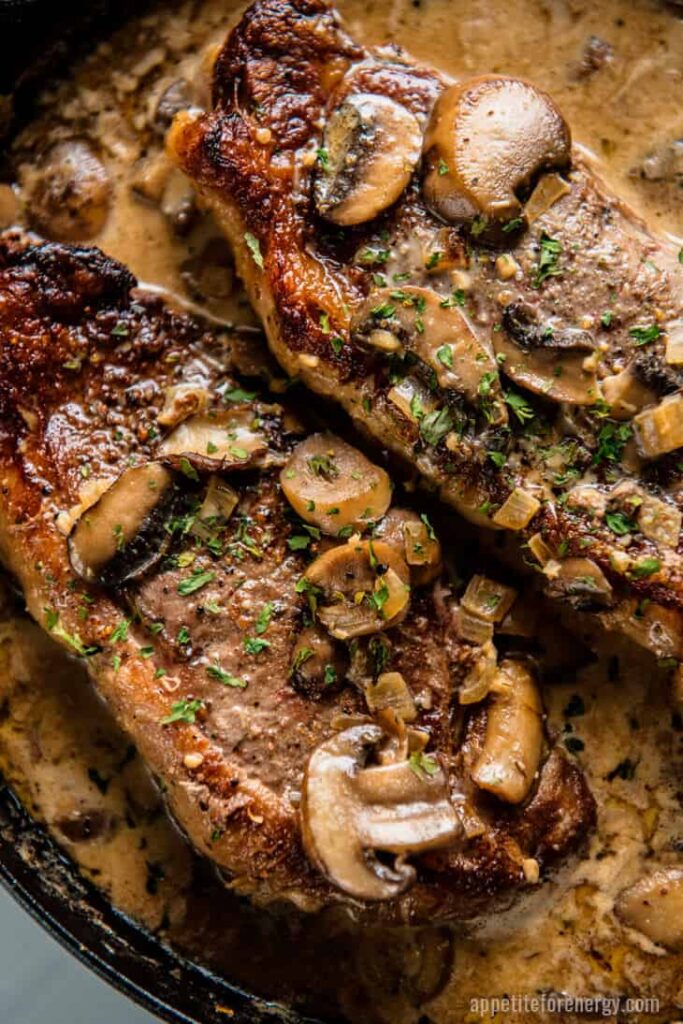 Of course, we're going to give you a keto-friendly one-pan wonder steak recipe! This French-inspired keto skillet steak is a delicious medley of savory, creamy, and earthy flavors. It's a recipe that's sure to satisfy the pickiest of ketoer without compromising taste and your macros.
---
Photo & Recipe Courtesy of Two Sleevers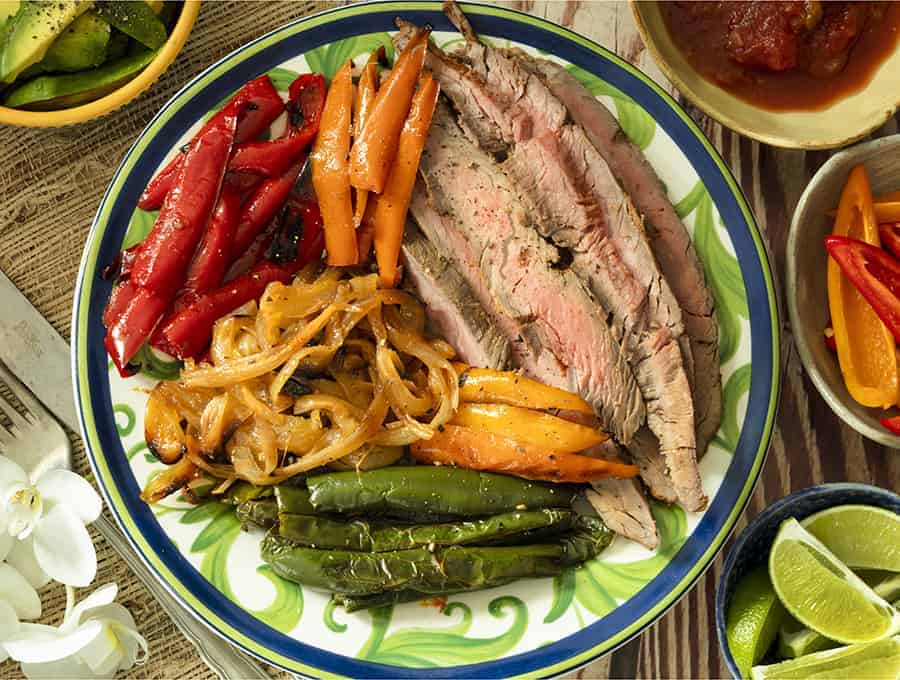 You don't have to break the bank to enjoy some of the best keto steak recipes! If Taco Tuesday is your favorite kind of day, then you'll love these flank steak fajitas. This dish is a Level 10 in the Worth-It scale as it is super easy to make, it's loaded with protein, and makes a cheaper cut steak taste like a hundred bucks!
Takes 25 minutes to whip up from beginning to end, makes 4 servings with only 6g net carbs per serving.
Looking for more delicious Keto Recipes?
If you're looking for more delicious keto recipes, you should definitely try these out:
Reader Interactions