Looking for some easy and delicious keto Japanese cuisine-inspired recipes to cook this week? Then you definitely need to try these low carb variations! We've got keto sushi recipes, low carb ramen, gyoza, and more.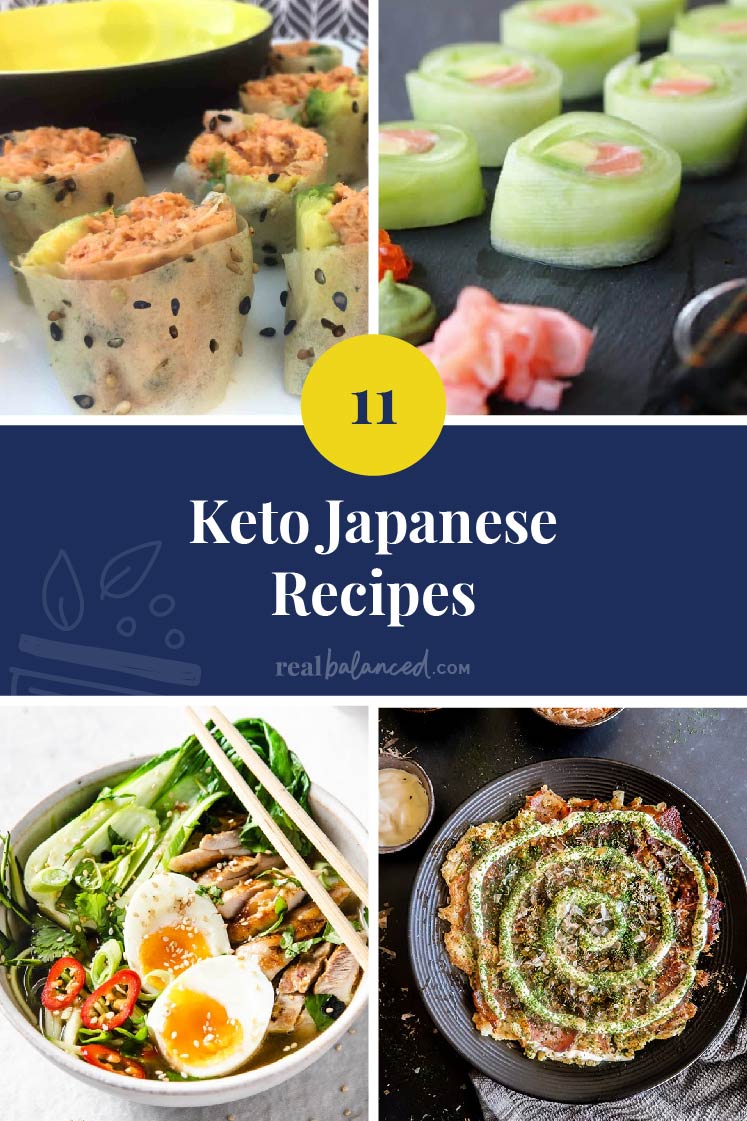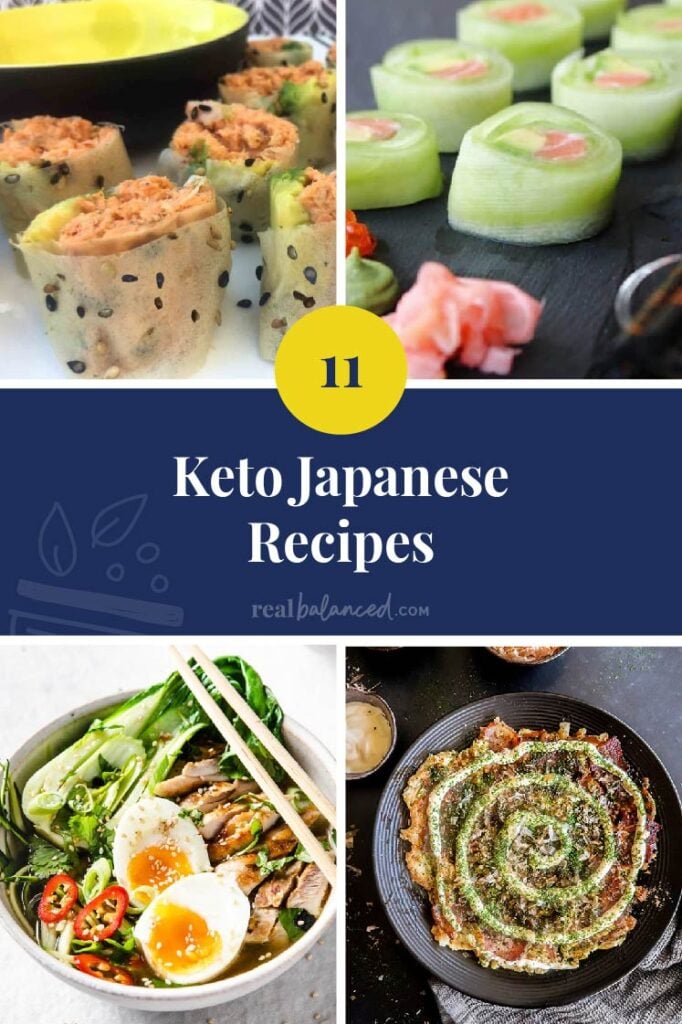 Japanese cuisine consists primarily of seafood which is high in protein, and vegetables which are full of vitamins and minerals. But what about sushi rolls and ramen? Well, you don't have to miss out on enjoying these dishes because you can usually find alternatives to rice and ramen noodles (e.g., shirataki noodles, spiralized veggies, and riced cauliflower) at your local grocery or health store.
---
11 Fantastic Low Carb and Keto-Friendly Japanese Recipes
If you find yourself craving for Japanese food, but would much rather stay at home and be more hands on with your meals (because why not?!), then these recipes are for you!
Photo & Recipe Courtesy of Wholesome Yum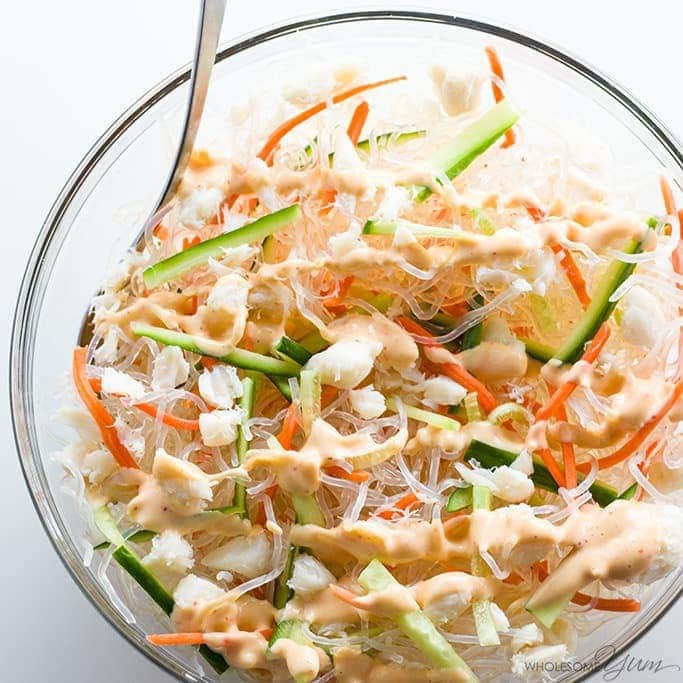 This Japanese Kani salad uses real crab meat and kelp noodles to keep it low carb. It's a creamy and delicious side dish that's super quick to make. Whisk the ingredients in 2 easy steps and it's ready in just 10 minutes!
---
Photo & Recipe Courtesy of Low Carb Yum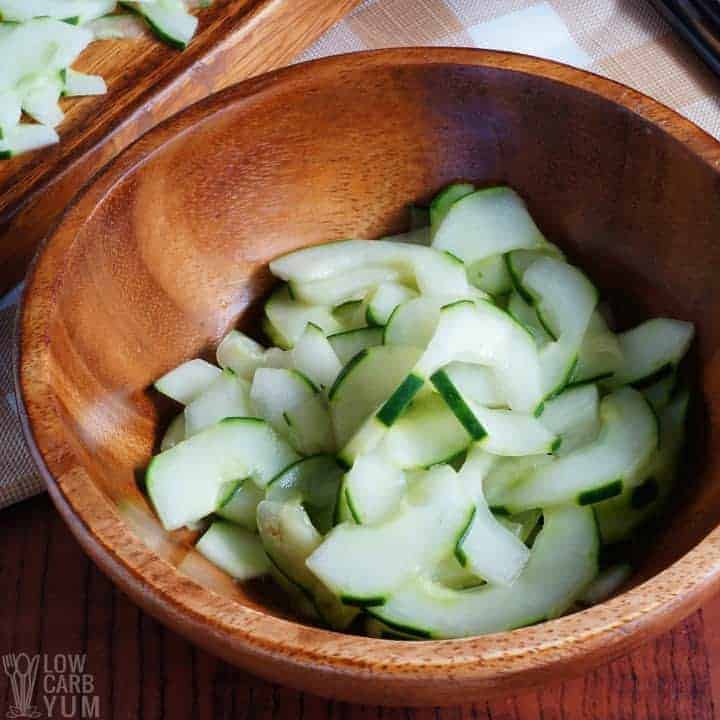 Now your leftover cucumbers don't have to go to waste with this Japanese sunomono salad. Tangy and sweet, this low carb and keto-friendly side dish contains just 3g net carbs. And you can mix in various seafood for a twist in flavor.
---
Photo & Recipe Courtesy of Lowcarb-Nocarb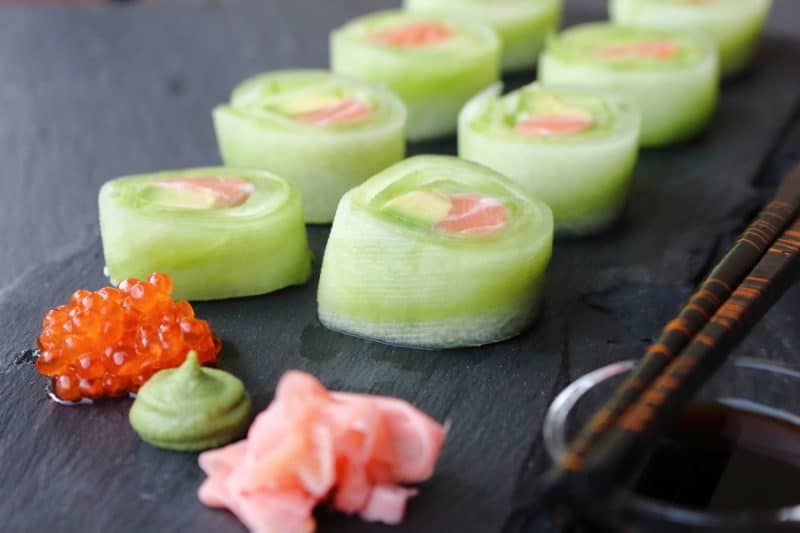 Naruto rolls are your sushi rolls made pretty and rice-free! Completely low carb with just 3 ingredients required and yields 12 beautiful slices. Or choose your fillings and roll up your version.
---
Photo & Recipe Courtesy of Resolution Eats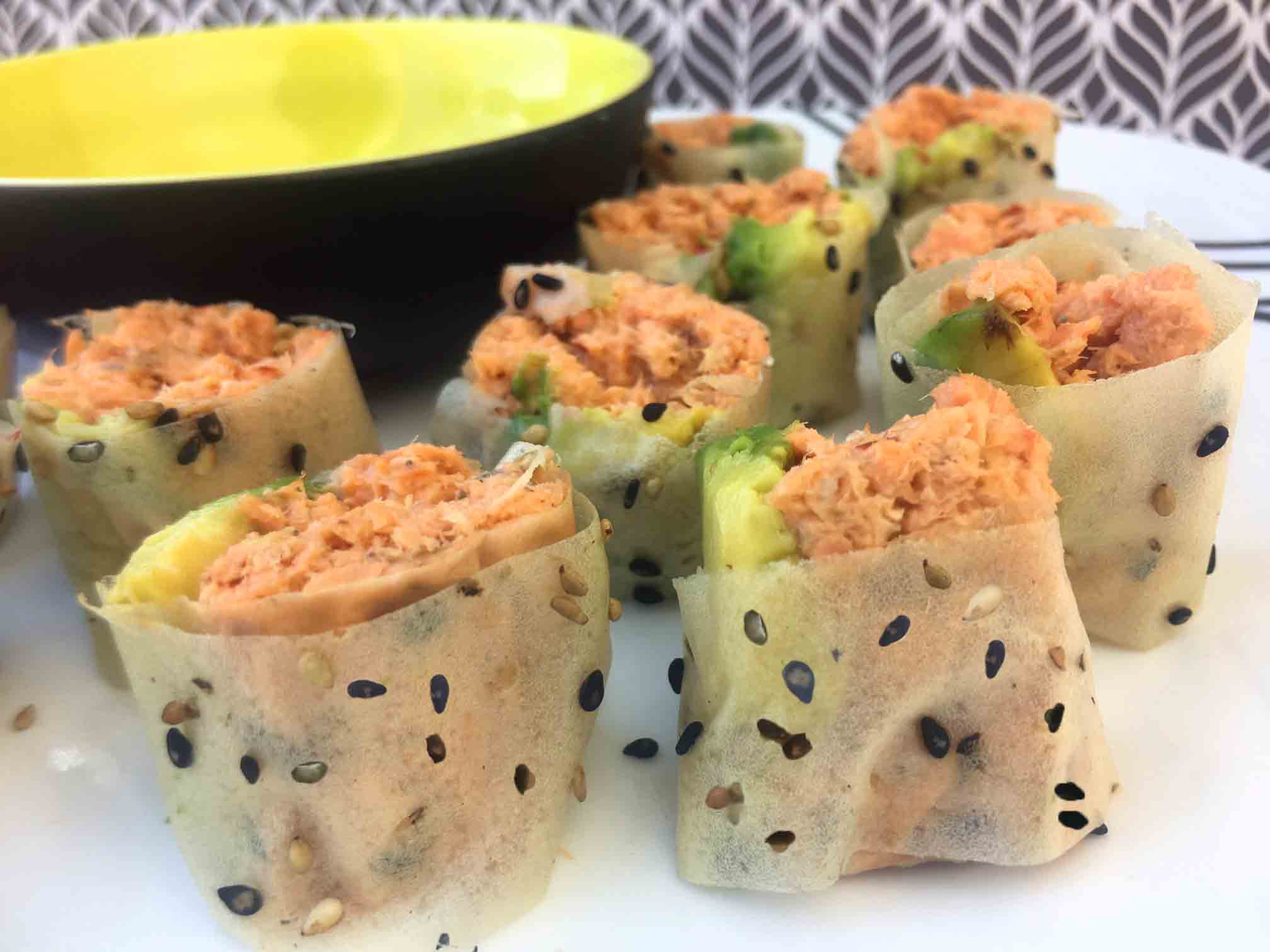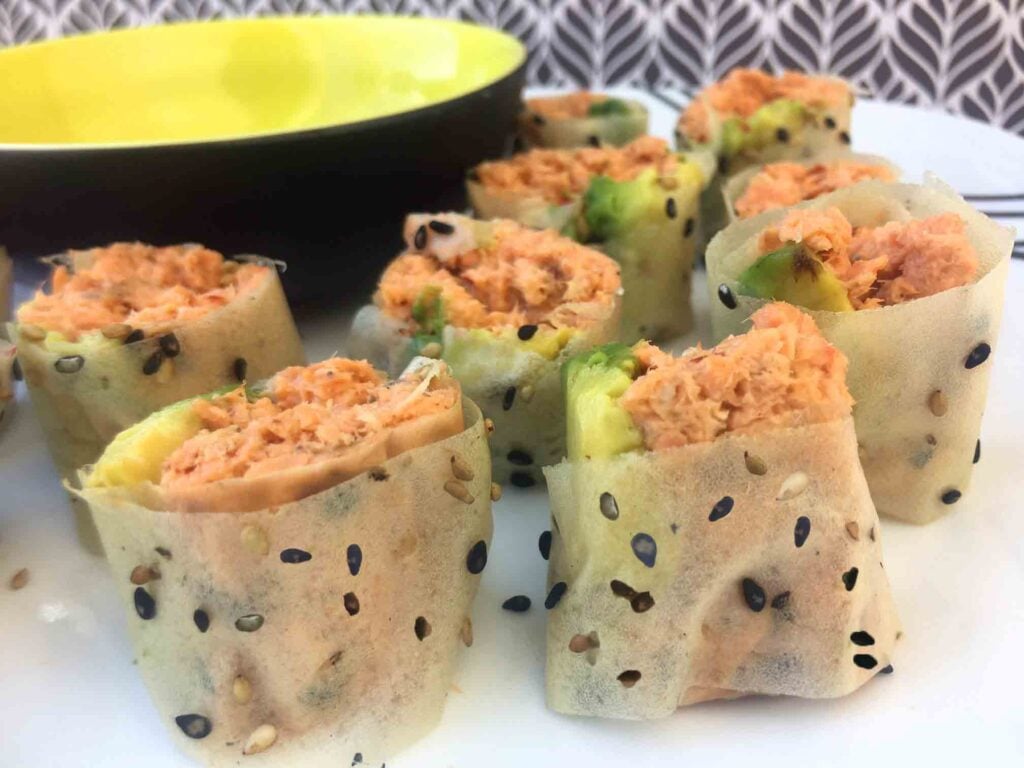 If you're looking to take a break from your usual sweet keto recipes, you're in luck. Here's an entrée that's spicy yet low carb. This Soy Wrapped Spicy Salmon Sushi Rolls only needs 5 ingredients and 10 minutes to prepare. Serve with soy sauce for a satisfying meal.
---
Photo & Recipe Courtesy of Ditch the Carbs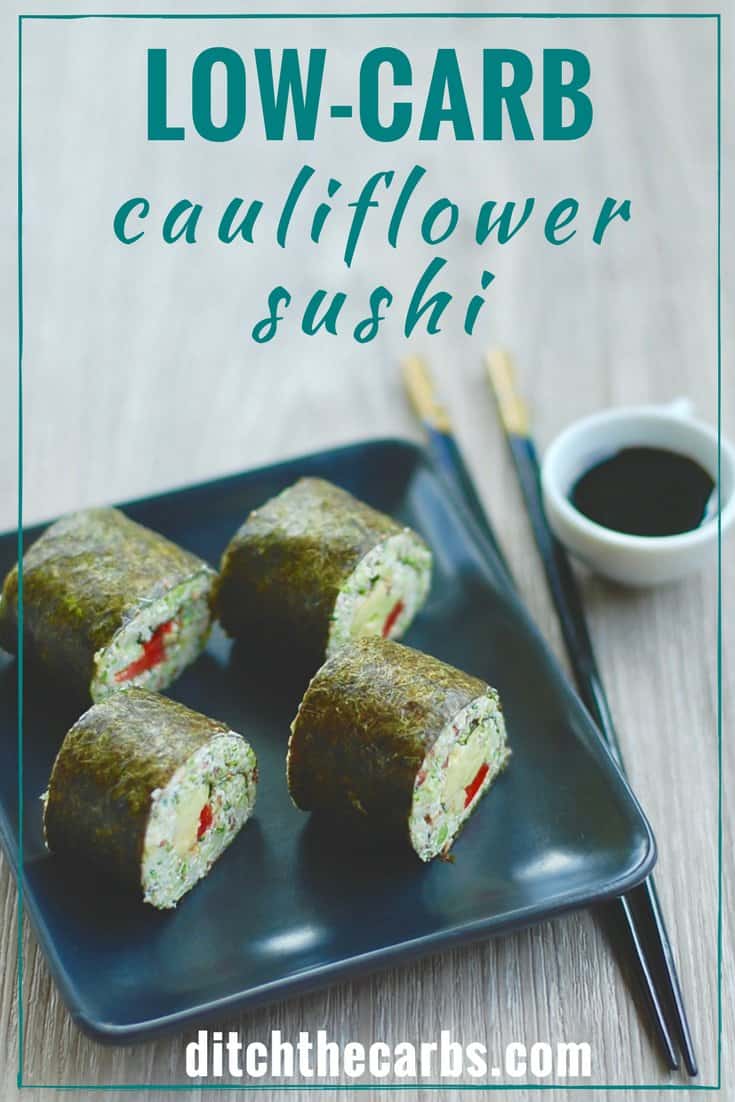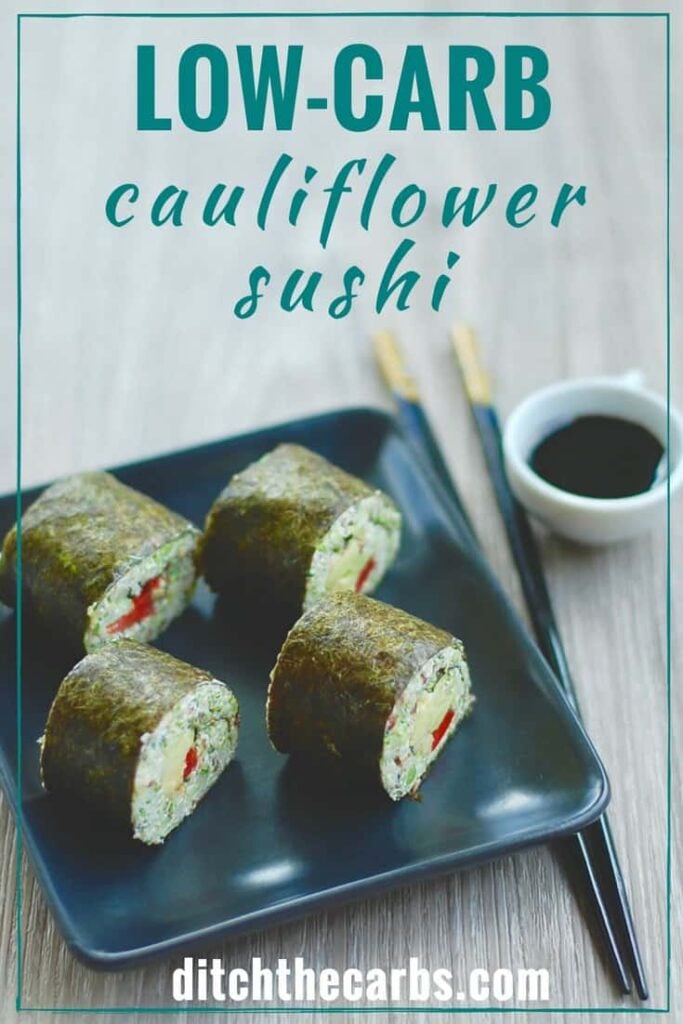 Here's how to mimic sushi rolls from your favorite restaurant without sneaking in those high carbs. This low-carb cauliflower sushi is not only high in nutrient contents but is also gluten-free and grain-free. Serve 4 with just 5g net carbs each serving.
---
Photo & Recipe Courtesy of LowCarbingAsian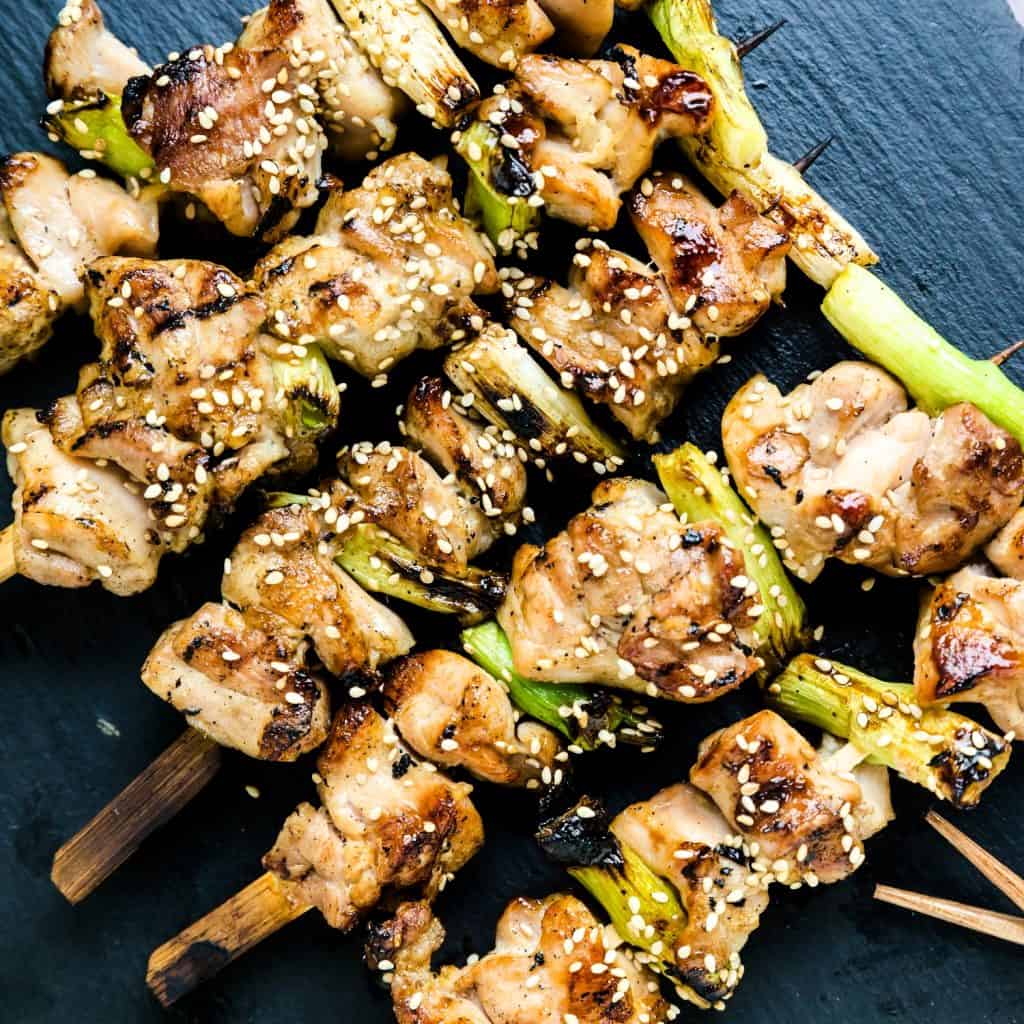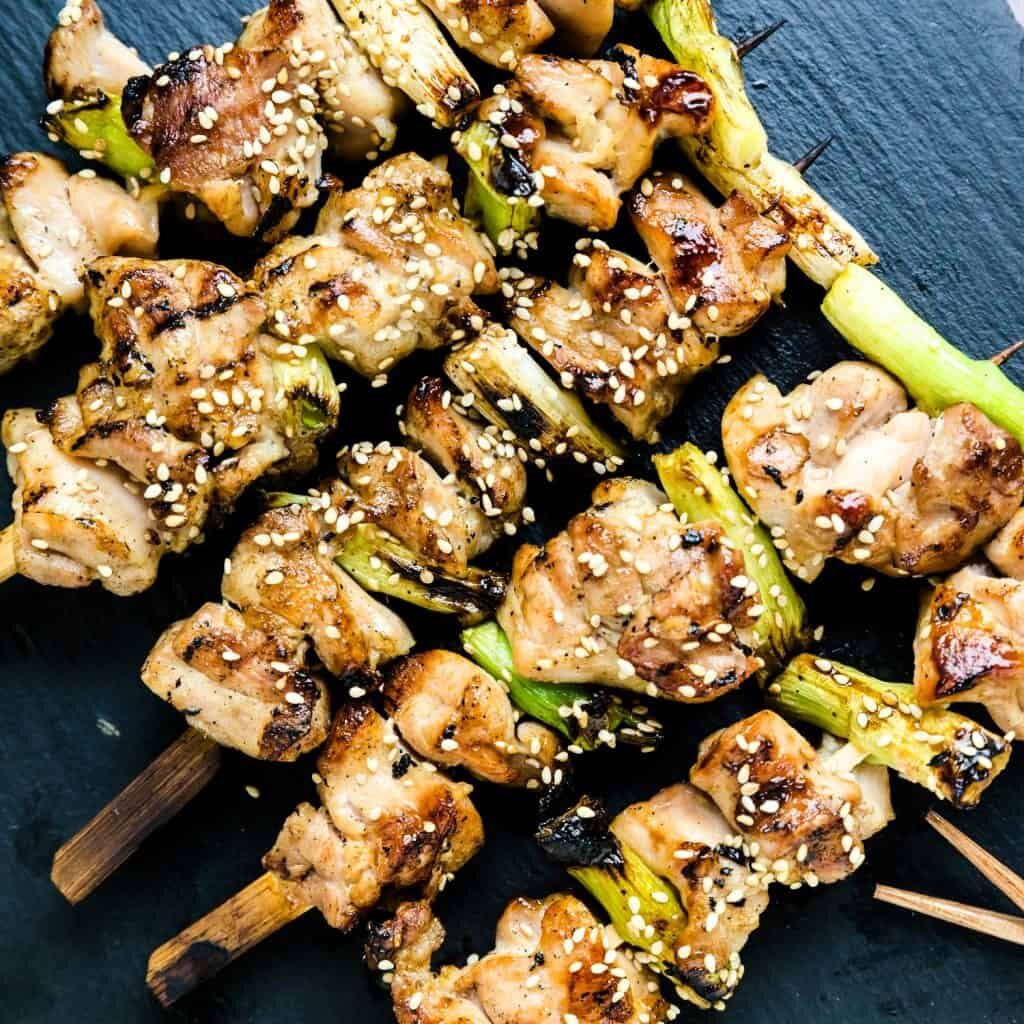 Munch on these Japanese festival favorite without the hidden carbs! Enjoy 3 skewers with only 1g net carbs per skewer. Delicious and hearty to serve as either an appetizer or a main course.
---
Photo & Recipe Courtesy of Ruled.Me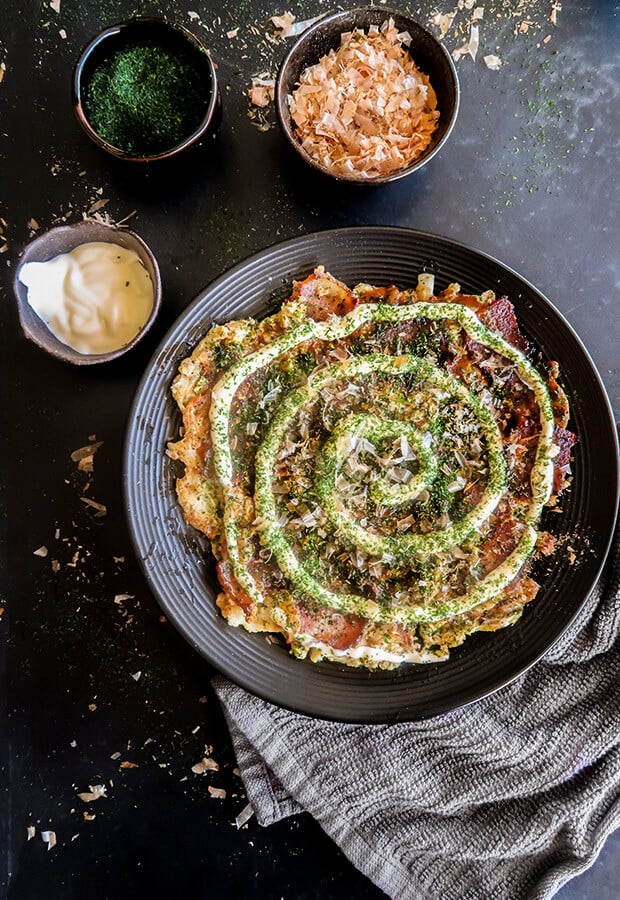 Ever had a savory pancake stuffed with bacon? This Japanese okonomiyaki is a must-try. Makes 2 servings that are keto compliant with just 4.16g net carbs each serving.
---
Photo & Recipe Courtesy of Eyesandhour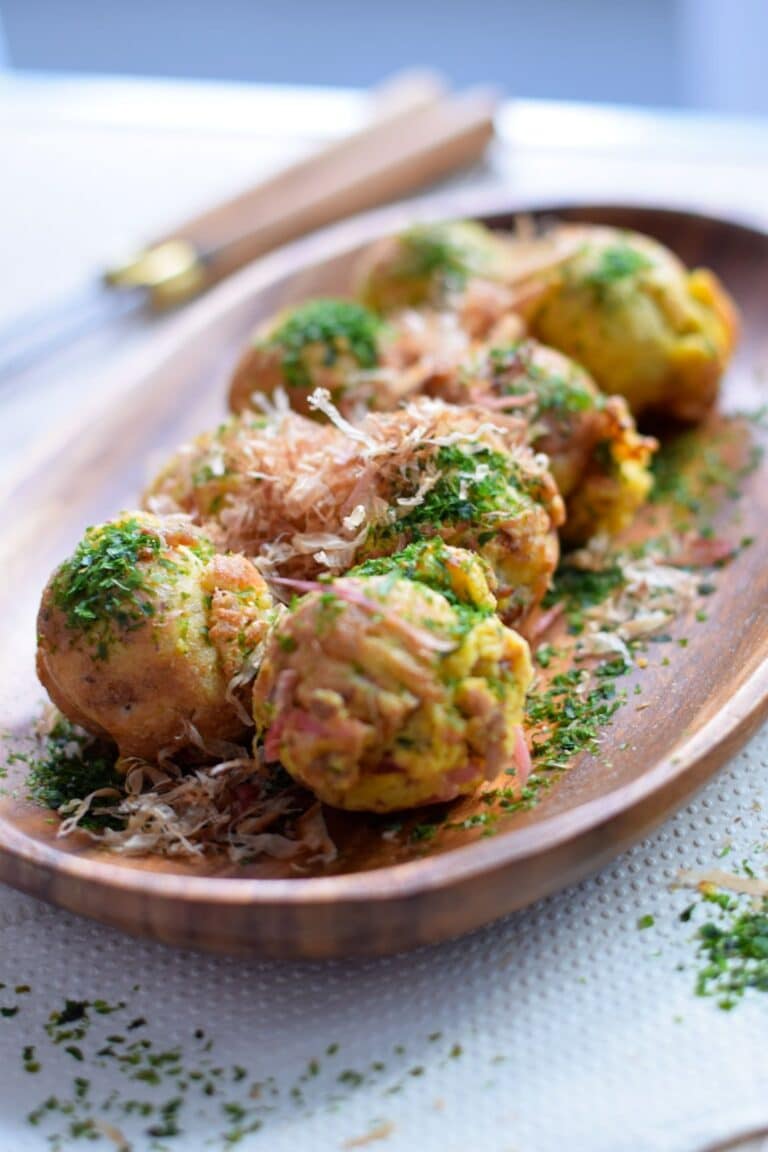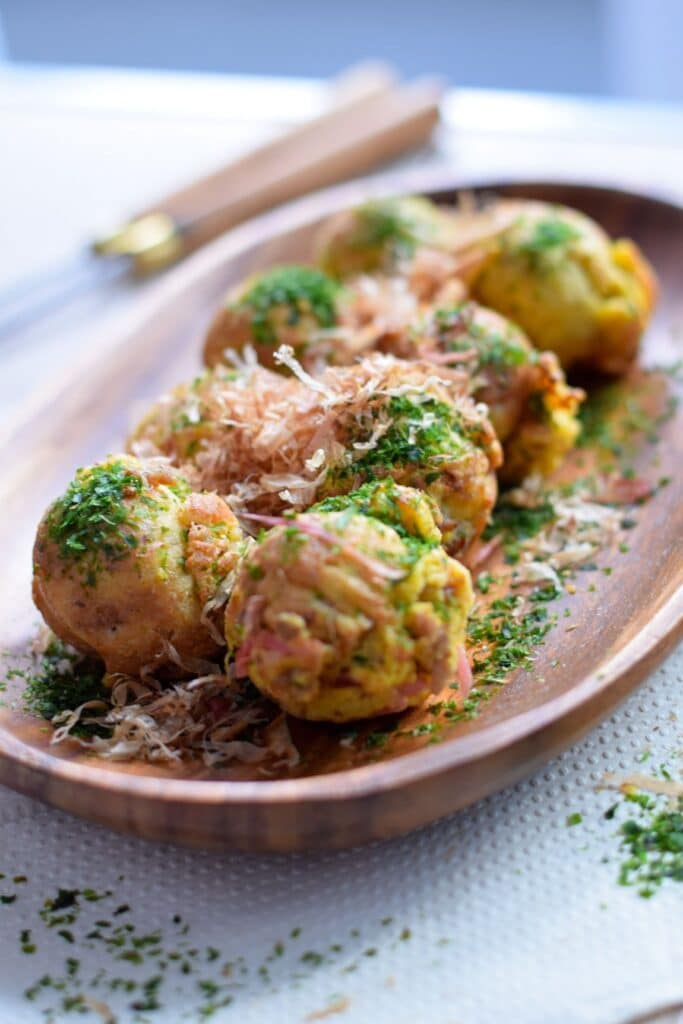 Here's an appetizer that is a sure hit in your home. Substitute wheat batter with almond flour for a healthier and low-carb Takoyaki. Gluten-free, grain-free, and guilt-free!
---
Photo & Recipe Courtesy of I Don't Give A Carb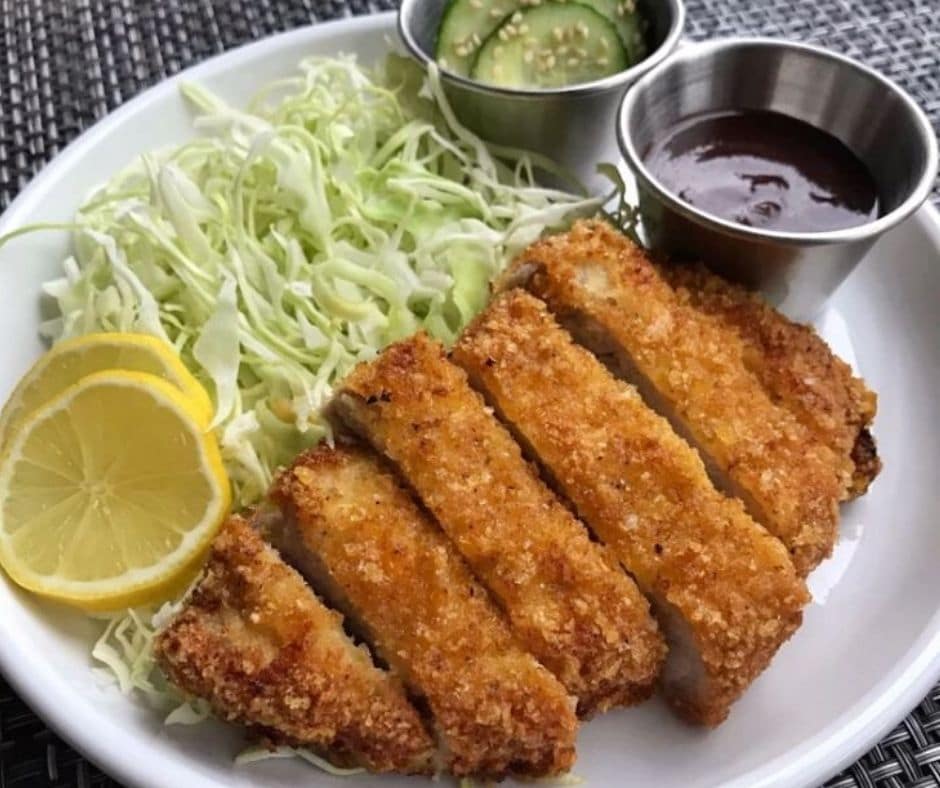 Pair up your sunomono salad with this keto tonkatsu. It's a Japanese pork cutlet breaded with crushed pork rinds. Loaded with proteins and takes only 10 minutes to air fry that makes for a satiating dinner.
---
Photo & Recipe Courtesy of Beauty and the Foodie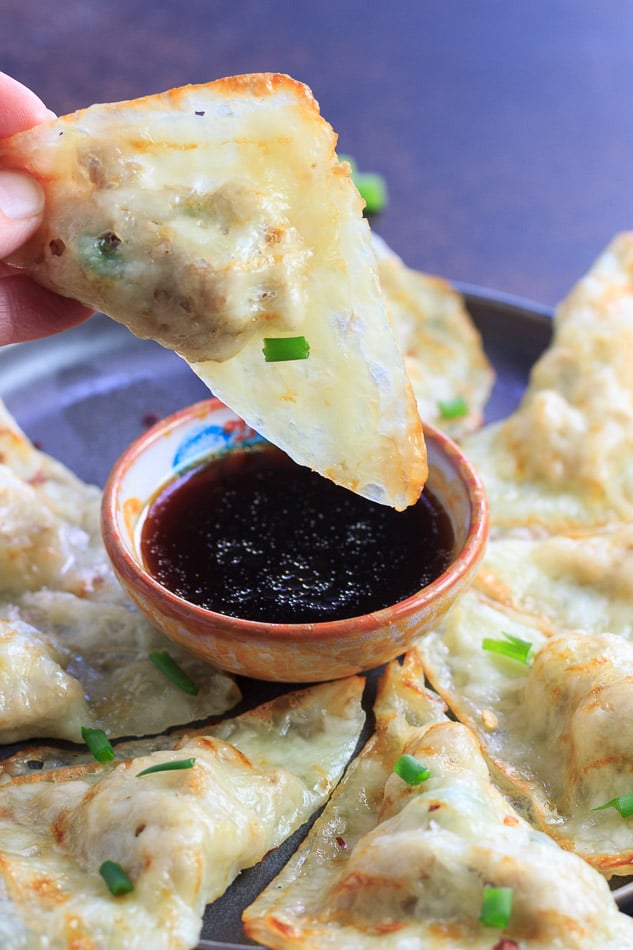 This Keto Gyoza version uses Mozarella cheese for dough making it even more delicious. It can be done in as fast as 18 minutes with an ample yield. Bring out your creativity and try these keto potstickers.
---
Photo & Recipe Courtesy of Sugar Free Londoner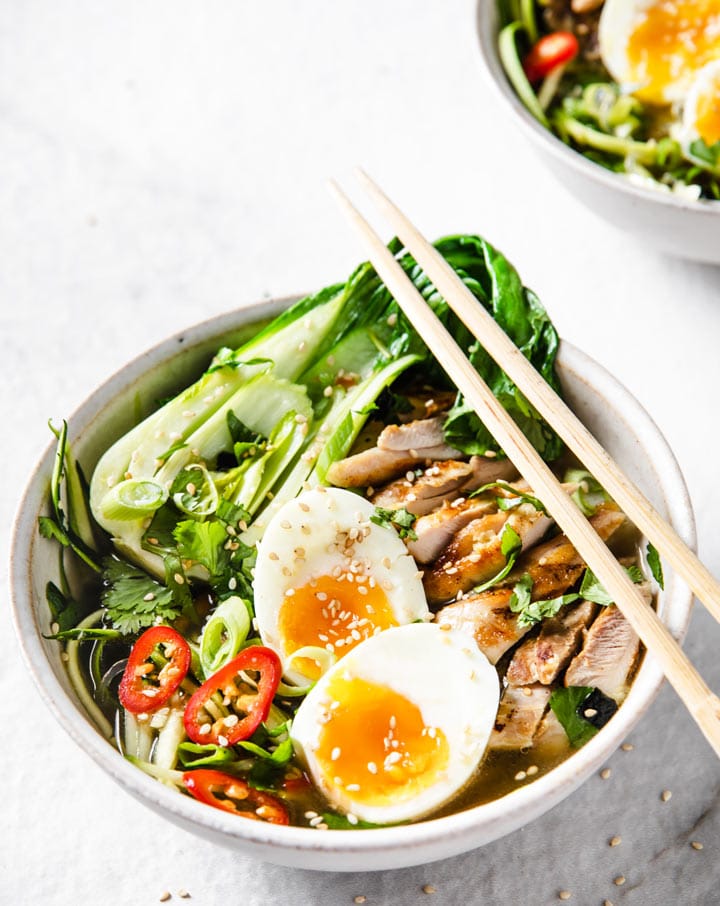 If the hot soup is more your fancy, here's a keto chicken ramen for a filling lunch with minimal carbs. Cook from scratch in just 25 minutes for a rewarding ramen experience.
Looking for more around-the-world cuisine-themed keto recipe roundups?
Reader Interactions