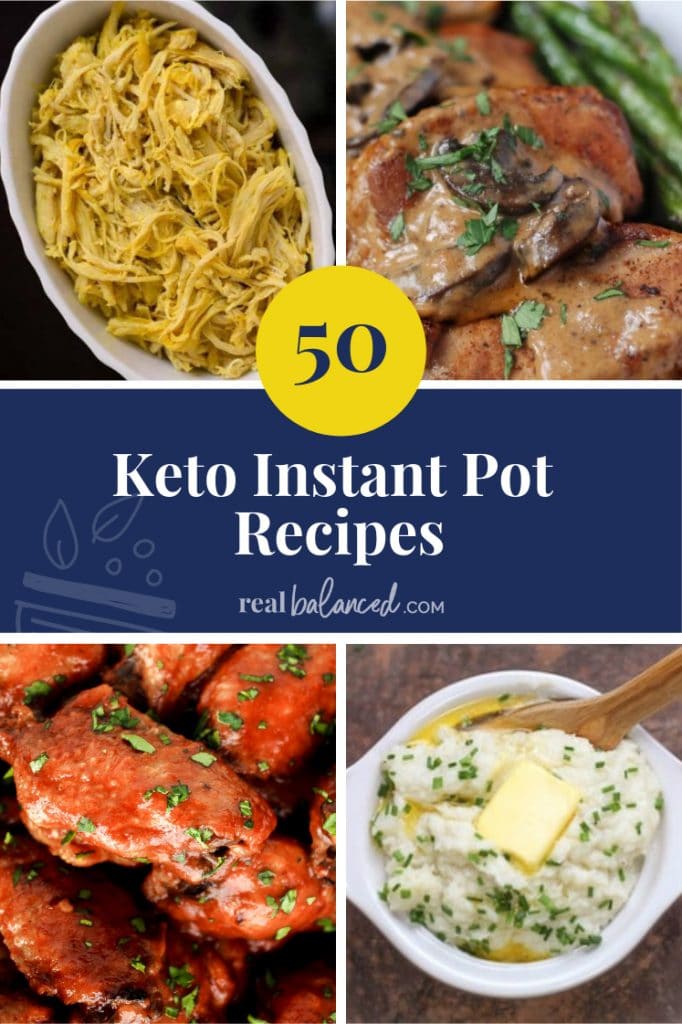 If you just bought an Instant Pot, but have NO IDEA what to make in it or if you just need a few more recipes to try out in your Instant pot that you frequently use, you're in luck! I've gathered 50 of the best keto Instant Pot recipes just for you all in ONE place!
Instant Pots
In the past few years, Instant Pots have gained LOTS of popularity! It seems like every time I scroll through Pinterest, the feed is FILLED with Instant Pot recipes! So, what did I do? I bought an Instant Pot of course! Although they are a bit pricey, it is definitely worth all of the TIME you will save!
Most Instant Pot recipes take an hour or less to make, while some take as little as 5 minutes! You can pretty much make just about anything from cheesecake to eggs to full dinners in an Instant Pot! I am not kidding when I say they are truly AMAZING!
When it comes to keto recipes, you can make your favorite meats, dips, desserts, soups and much more! Below are 50 of my favorites!
---
1) Instant Pot Low-Carb Sweet and Spicy Barbecue Chicken Wings
Photo & Recipe courtesy of Real Balanced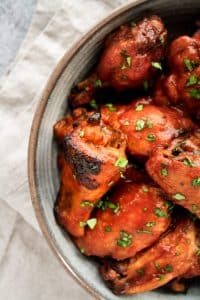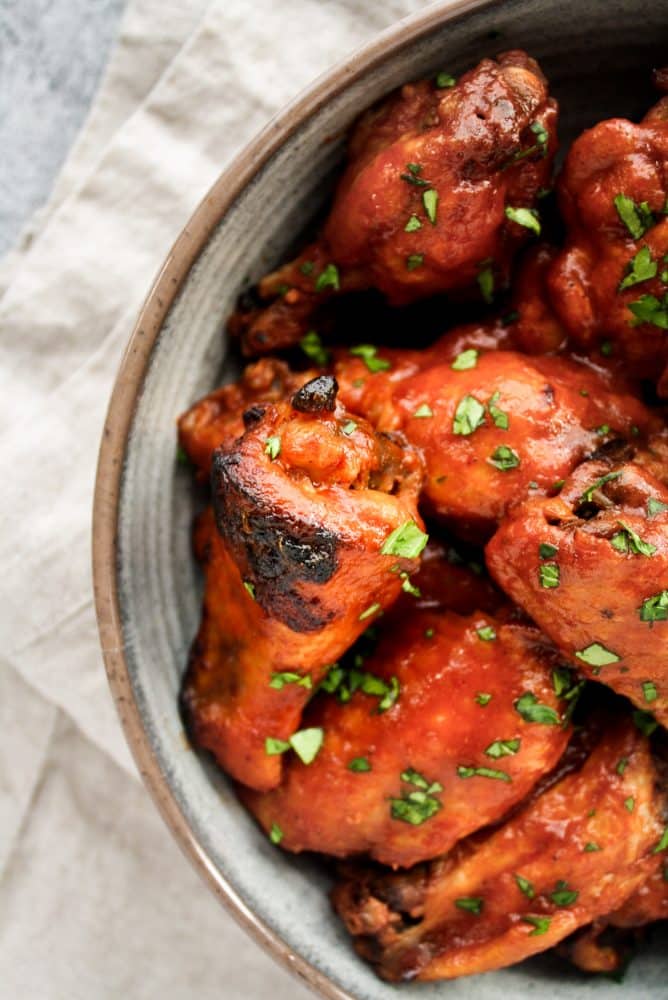 These wings are a perfect appetizer for your next party
---
2) Instant Pot Meatballs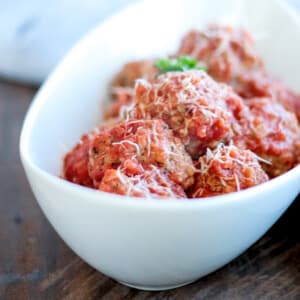 Enjoy these on a bed of spaghetti squash or zoodles for a super easy keto meal!
---
3) Easy Low Carb Keto Creamy Shrimp Scampi
Photo & Recipe Courtesy of Two Sleevers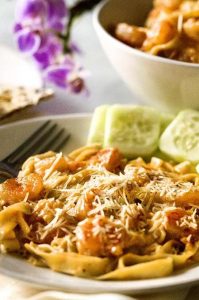 This keto shrimp scampi tastes just like the real thing!
---
4) Instant Pot Low Carb Taco Soup with Cream Cheese
Photo & Recipe courtesy of Low Carb Yum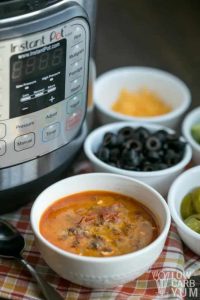 With winter coming closer, this will be your go-to taco Tuesday recipe!
---
5) Instant Pot Creamy Bacon Ranch Crack Chicken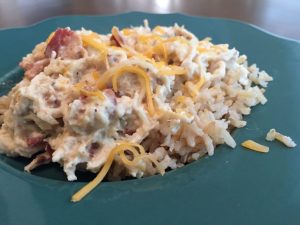 This recipe is everything I've ever dreamed of!
---
6) Instant Pot Low Carb Pizza Casserole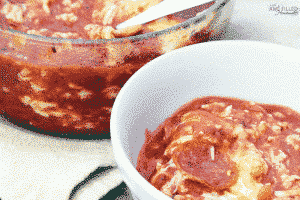 If you LOVE pizza, you NEED to try this casserole!
---
7) Instant Pot Cauliflower Faux Mashed Potatoes
Photo & Recipe courtesy of Paleo Pot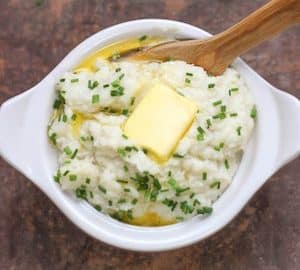 These "mashed potatoes" are sooo creamy and flavorful!
---
8) Keto Pressure Cooker Garlic Butter Chicken
Photo & Recipe courtesy of Keto Summit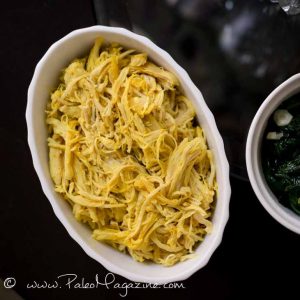 This chicken makes a quick and easy family dinner that everybody will love!
---
9) Instant Pot Smothered Pork Chops
Photo & Recipe courtesy of Ruled.Me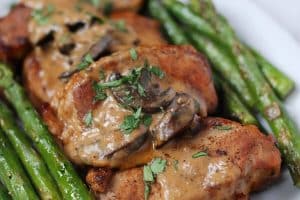 These pork chops are fail-proof! They turn out moist and tender every time!
---
10) Low-FODMAP Pressure Cooker Italian Beef
Photo & Recipe courtesy of Real Balanced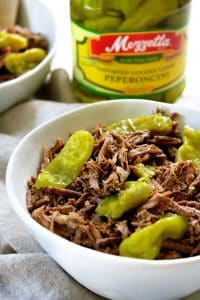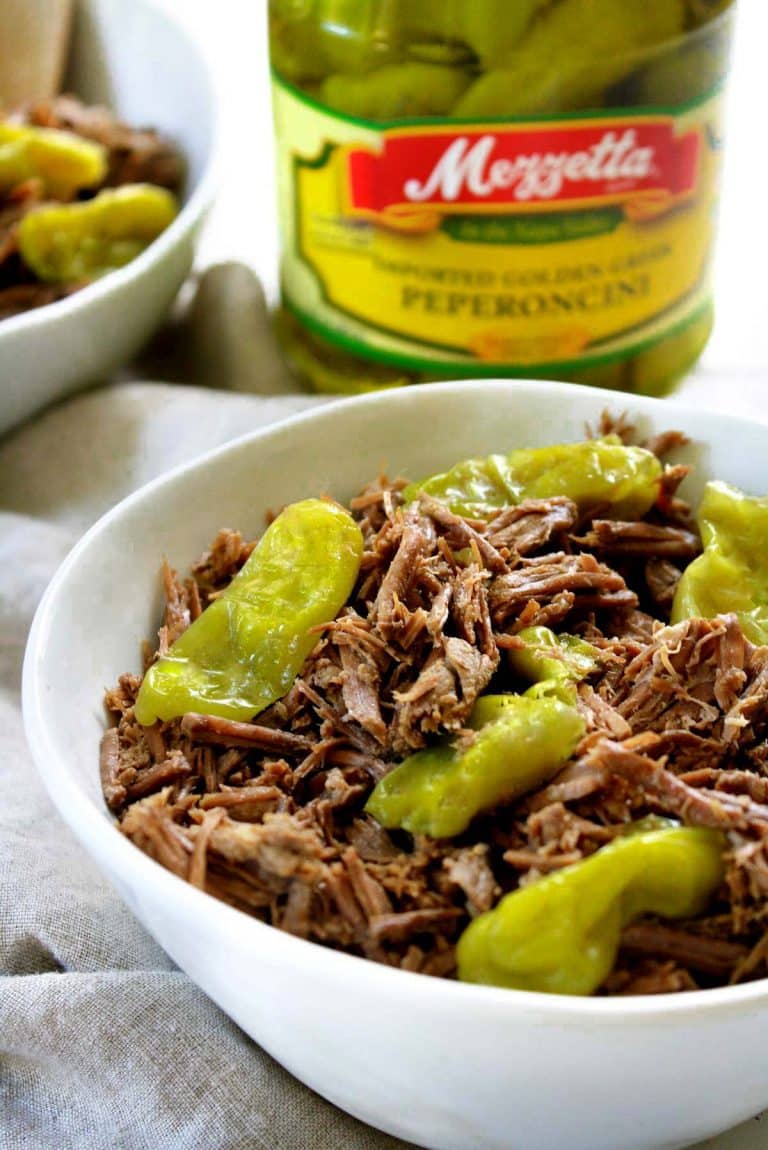 This Italian beef is low-FODMAP, low-carb, keto, nut-free, coconut-free, gluten-free, grain-free, dairy-free, and sugar-free!
---
11) Instant Pot Low Carb Loaded Cauliflower Soup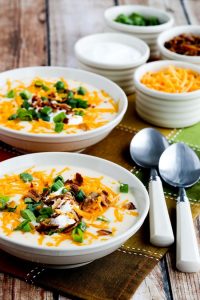 I just want to sit by the fireplace with a cozy blanket and a bowl of this AMAZING soup!
---
12) Tomatillo Chili
Photo & Recipe courtesy of Ketogasm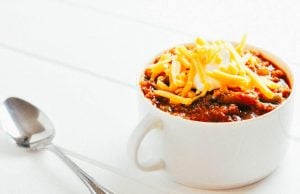 It's CHILI SEASON everyone!
---
13) Honey Teriyaki Drumsticks
Photo & Recipe courtesy of Skinny Taste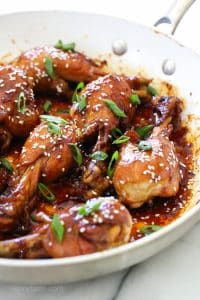 These drumsticks are bursting with flavor and would make an awesome party appetizer!
---
14) Pressure Cooker Keto Low Carb Pumpkin Pie Pudding
Photo & Recipe courtesy of Two Sleevers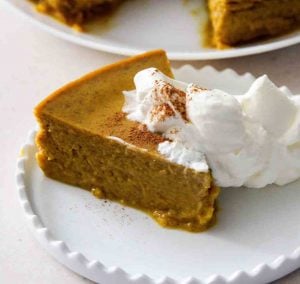 This really gets me in the mood for Thanksgiving and ALL things pumpkin!

Find The Recipe Here
---
15) Instant Pot No Noodle Lasagna
Photo & Recipe courtesy of Low Carb Yum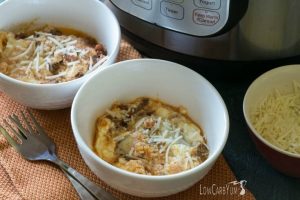 Who needs the noodles anyways?
---
16) Instant Pot Spaghetti Squash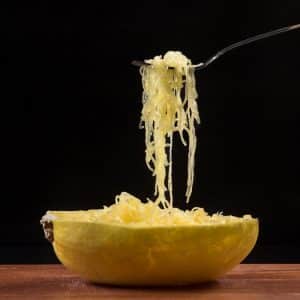 This will be your new favorite way to cook spaghetti squash! It can be made in 15 minutes from start to finish!
---
17) Pressure Cooker Mexican Beef
Photo & Recipe courtesy of Nom Nom Paleo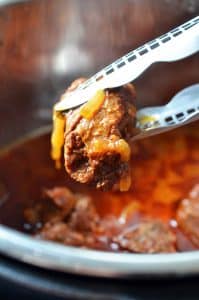 Try this in your favorite low carb tortillas on TACO TUESDAY!
---
18) Low Carb Keto Chicken "Noodle" Soup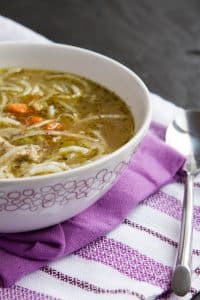 This soup will be your BEST FRIEND when flu season comes!
---
19) Garlic Ginger Red Cabbage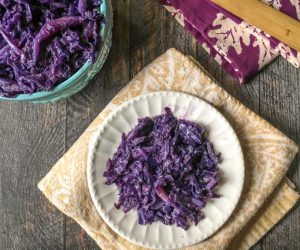 This cabbage is a unique and fun side dish that pairs perfect with almost any meat or fish!
---
20) General Tso's Instant Pot Shredded Chicken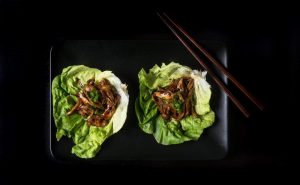 This chicken is GREAT wrapped in a lettuce leaf!
---
21) Instant Pot Boneless Pork Chops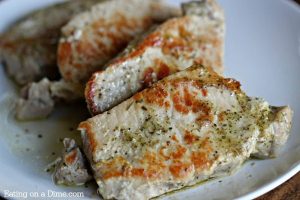 These pork chops are so tender they melt in your mouth!
---
22) 10-Minute Zucchini Noodles with Garlic, Lemon & Parmesan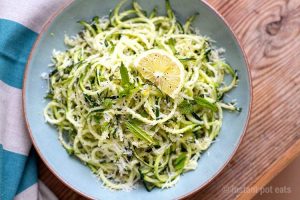 Nobody would ever guess that these took you ONLY 10 minutes to make!


---
23) Jamaican Jerk Pork Roast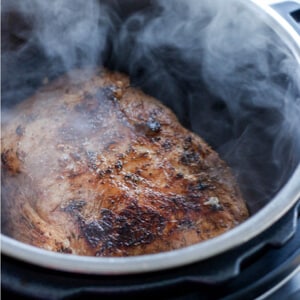 Mmmmm…just LOOK at that steamy goodness!
---
24) Instant Pot Brussels Sprouts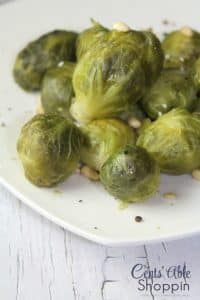 These mushrooms are like heaven in a pan!
---
25) Broccoli Cheese Soup in the Pressure Cooker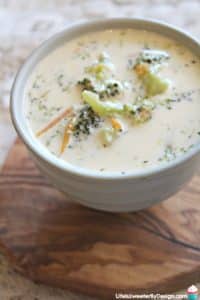 This is honestly THE best broccoli cheese soup EVER!
---
26) Low Carb Pork Roast with Mushroom Gravy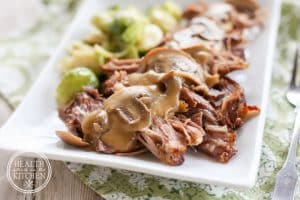 Not only is this meal low-carb, but it is also gluten-free and dairy-free!
---
27) Instant Pot Spaghetti Squash Chicken Alfredo
Photo & Recipe courtesy of Stay Snatched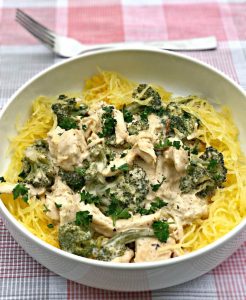 Just like chicken alfredo, but keto!
---
28) Instant Pot Keto Breakfast Casserole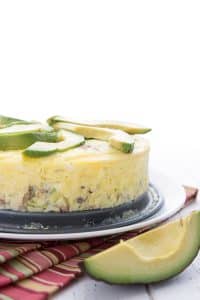 You will be exited to get out of bed with this breakfast casserole!
---
29) Instant Pot Chicken Soup with Kale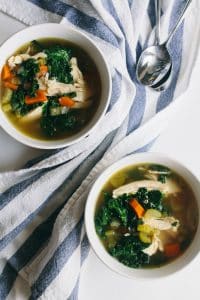 This soup is a healthy dinner for when you need a little cleanse!
---
30) Pressure Cooker Poblano Cheese Frittata
Photo & Recipe courtesy of Two Sleevers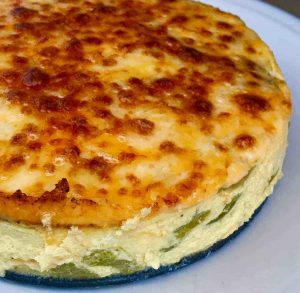 You can make this fancy breakfast in 30 minutes!
---
31) Keto Instant Pot Lemon Cheesecake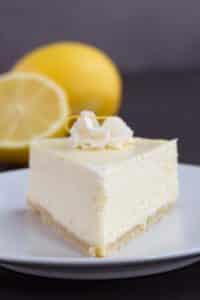 This is the quickest and easiest cheesecake recipe EVER!
---
32) Instant Pot Bone Broth
Photo & Recipe courtesy of Keto Connect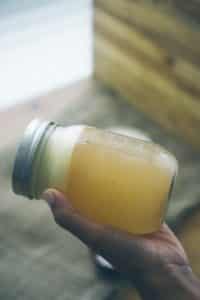 Use this homemade broth in your favorite soup recipe!
---
33) Instant Pot Buffalo Chicken Meatballs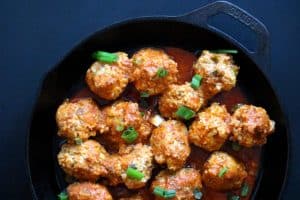 These meatballs will be a popular appetizer at your next party!
---
34) Instant Pot Carnitas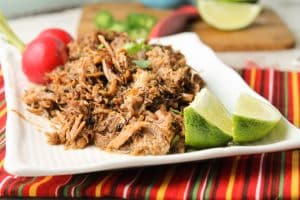 Put this on your menu for the week! Perhaps…taco Tuesday?
---
35) Low Carb Taco Soup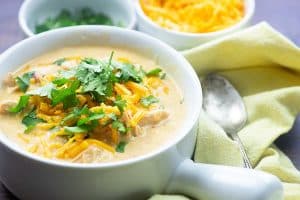 This soup is sooo cheesy, creamy, and tacoey (I make up my own words)!
---
36) Instant Pot Spinach Artichoke Chicken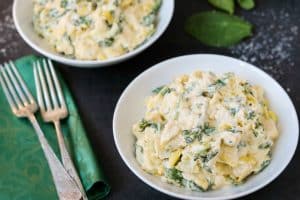 If you love spinach artichoke dip, you have got to try this chicken!
---
37) Instant Pot Chili Lime Steak Bowl
These bowls are loaded with steak, spices, and, best of all, AVOCADO!
---
38) White Barbecue Sauce Paleo Instant Pot Ribs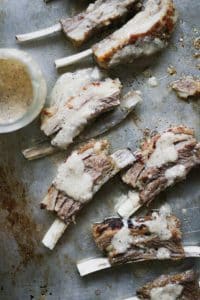 You can make these fall-off-the-bone ribs in less than 30 minutes!
---
39) Bruschetta Chicken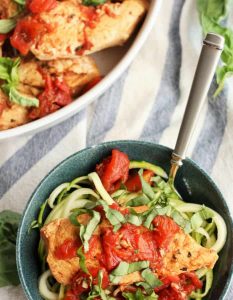 This chicken is so delicious and flavorful! It is a perfect topping for zoodles!
---
40) Instant Pot Lemon Garlic Salmon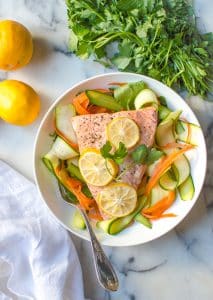 All you have to do is throw a few ingredients into the Instant Pot and in less than 20 minutes you have a healthy, fancy, and tasty meal!
---
41) Instant Pot Salsa Chicken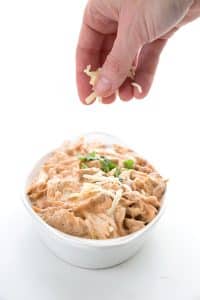 Your kids will love this creamy chicken recipe! You will too because it is so easy…and DELICIOUS!
---
42) Keto Instant Pot Molten Brownie Cups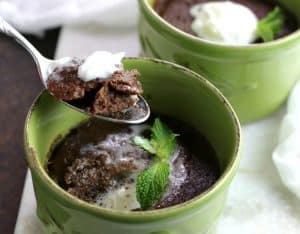 UGH…I want this warm, fudgy, creamy brownie cup in my mouth NOW!
---
43) Instant Pot Artichoke Dip
Photo & Recipe Courtesy of Ruled.Me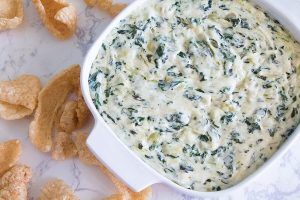 This dip is sooo cheesy and creamy!
---
44) Buffalo Chicken Soup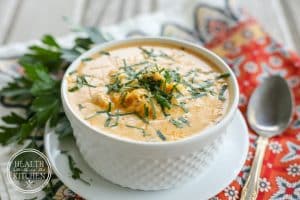 If you love spicy foods, this soup is for you!
---
45) Instant Pot Hard Boiled Eggs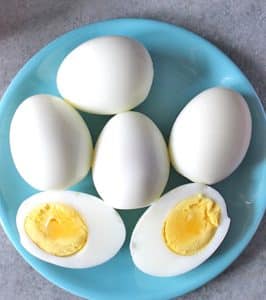 Whether you are making egg salad, deviled eggs, or just need a healthy snack, this recipe is hands down the BEST way to make hard-boiled eggs!
---
46) Low Carb/Sugar Free Crustless Cheesecake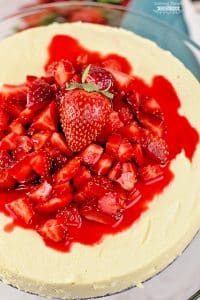 Okay, I'll admit it…I'm drooling!
---
47) Low Carb Corned Beef and Cabbage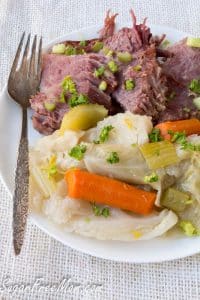 Who says you can't celebrate St. Patty's Day a little early!?!
---
48) Teri's Pressure Cooker Sausage and Peppers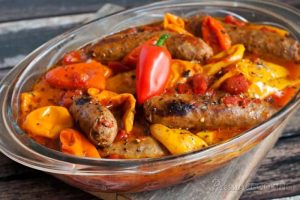 This meal only takes 29 minutes from start to finish!
---
49) Instant Pot Buffalo Ranch Chicken Dip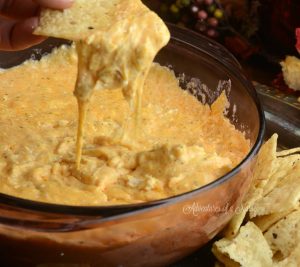 Serve this with some keteo crackers or pork rinds and you got yourself one of THE BEST party appetizers ever!
---
50) Instant Pot Keto Carrot Cake
Photo & Recipe courtesy of Two Sleevers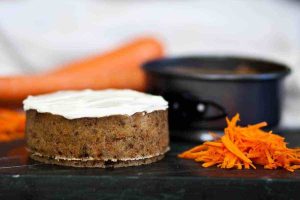 There's nothing better than a big piece of sweet and spicy carrot cake!
Looking for more low-carb recipe inspiration?
Check out all Real Balanced ketogenic recipes here!