Looking for the ultimate keto-friendly dip to pair with your favorite low-carb dishes? This tasty and healthy tzatziki is absolutely MOUTHWATERING and can be whipped up in just 5 minutes flat!
This particular tzatziki recipe is incredible because it can be enjoyed by so many. It's keto, low-carb, gluten-free, grain-free, nut-free, coconut-free, vegetarian, AND sugar-free! You are going to love it!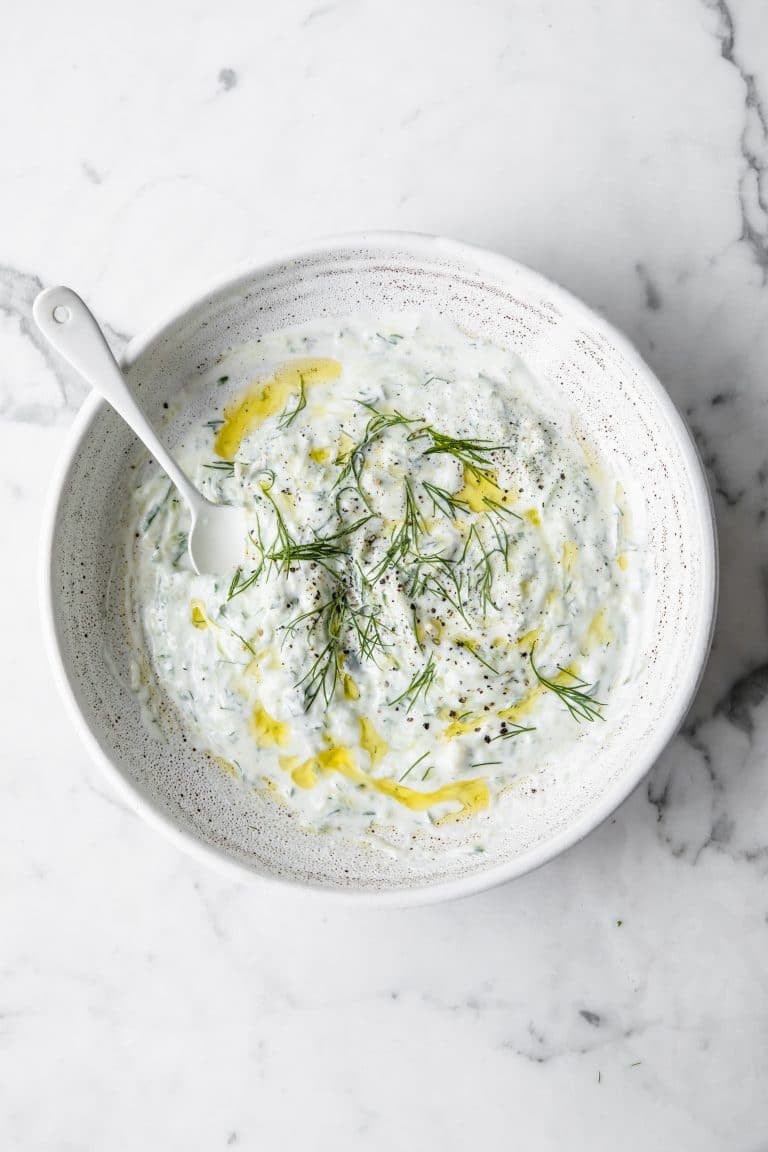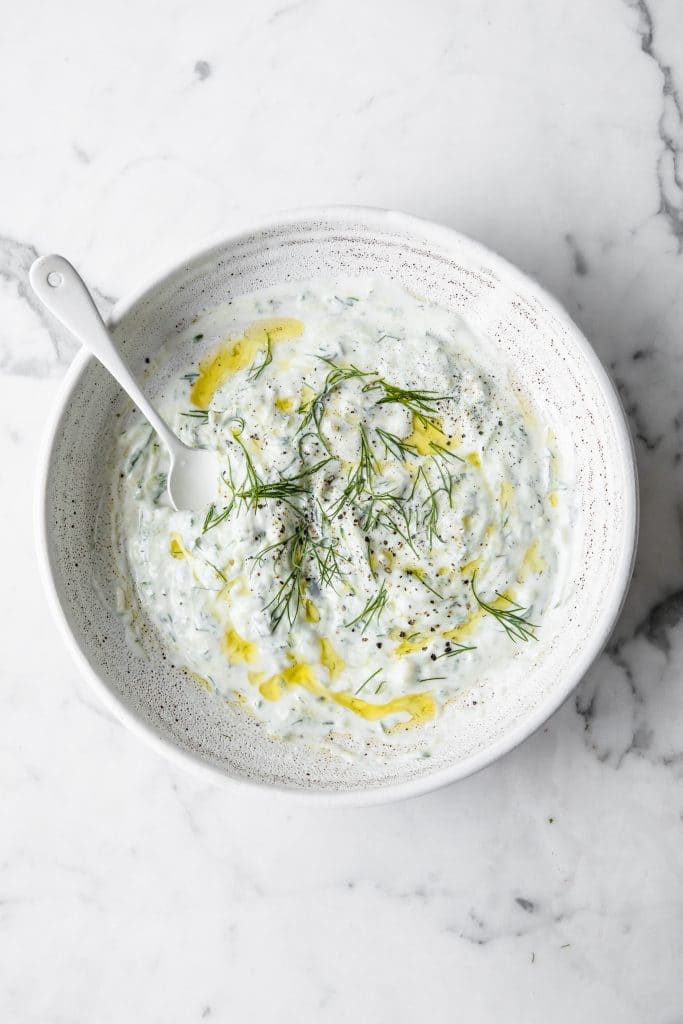 What is tzatziki?
If you're unfamiliar, tzatziki is a dish that comes from the Southeast European and Middle Eastern regions. It's known for its yogurt and cucumber base and is commonly seasoned with garlic, salt, and olive oil. This stuff takes plain Greek yogurt to an entirely new level!
This dish is perfect as a sauce or dip and tastes especially delicious when paired with these Keto Chicken Shawarma Kebabs! It's wildly versatile and is great for a wide audience. Served cold, I've found that everyone loves this yummy tzatziki.
The tastiest keto tzatziki EVER
One of my fave low-carb recipes of all time, this tzatziki is SO yummy when used as a dip. I love to eat it with veggies such as carrots or celery, or spread atop some of my Low-Carb Crackers!
Another option for serving tzatziki is to eat it over your favorite protein, like beef, lamb, or chicken. It works incredibly well as a sauce, adding TONS of juicy flavor. Spoon a dollop atop your favorite main dish, and enjoy!
How to make tzatziki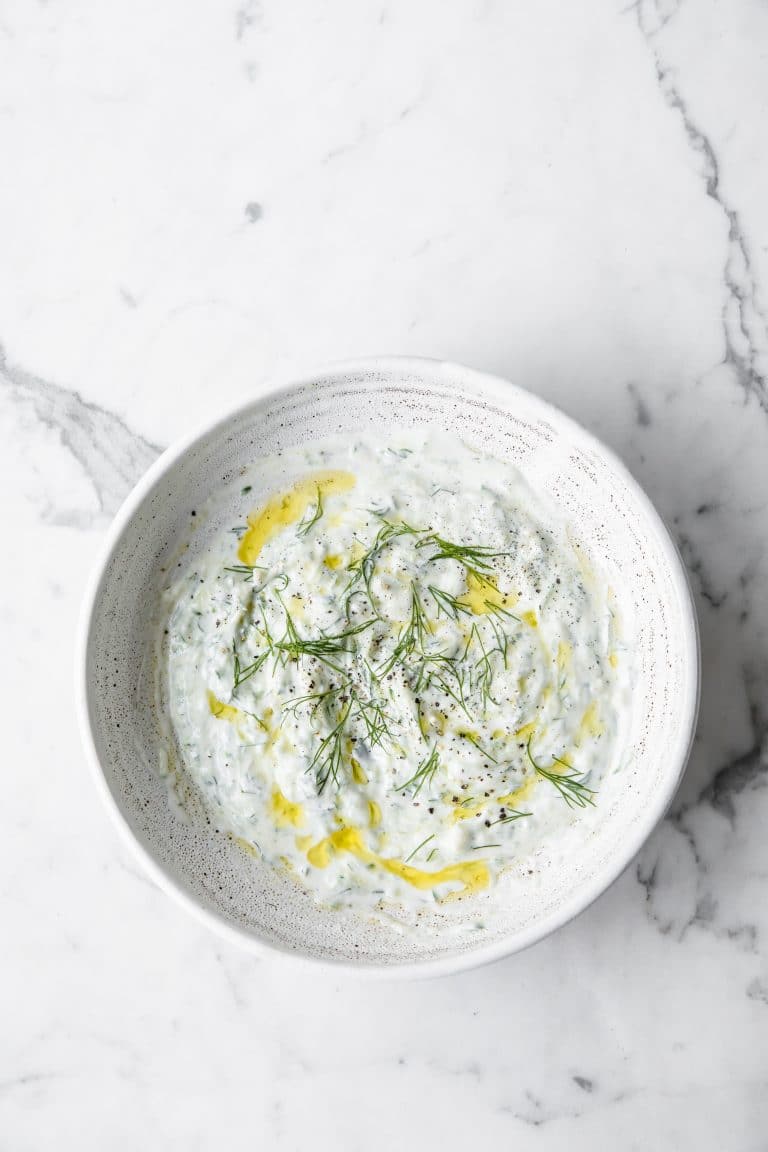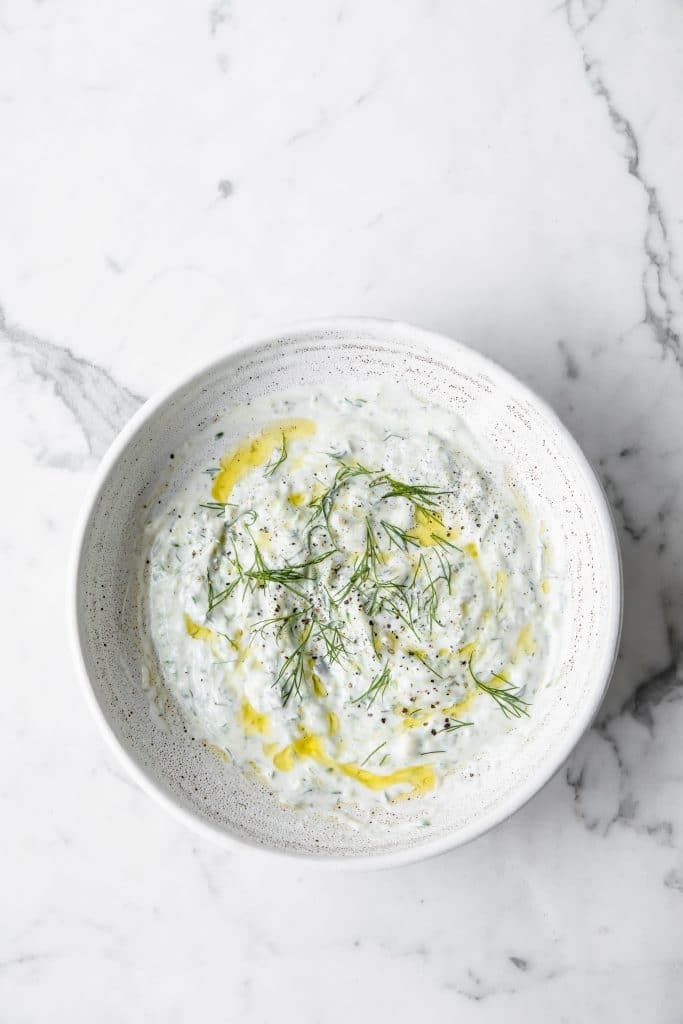 It's SO simple!
This tzatziki recipe requires almost no work, minimal ingredients, and a few cooking materials: a mixing bowl, grater, and a cheesecloth! There is no cooking required, bringing the total time to a grand total of 5 minutes.
Before you know it, you'll have an incredibly satisfying dip/sauce/bowl of deliciousness!
Net carbs in keto tzatziki
Get excited, because this tzatziki dip is one of the BEST keto sauces, with only 1.6 grams of net carbs per serving. You can enjoy a heaping portion of this without kicking yourself out of ketosis! And, trust me… a heaping portion you will want. This stuff is SO good.
Storing your low-carb tzatziki
If you wind up with some leftover tzatziki (though, let's be real… the chances are slim), you can store it in your refrigerator for up to 3 days. Be sure to store it an airtight container to maintain ultimate flavor!
Some people find that "second day" tzatziki is the best, because it allows the flavors to truly "set in."
No matter if you eat it the first day, second day, or third day, I know you'll love it!
Make this healthy dip today!
Assemble the tzatziki ingredients. You'll need a cucumber, Greek yogurt, garlic cloves, extra virgin olive oil, lemon juice, finely chopped fresh dill, finely chopped fresh mint, and salt.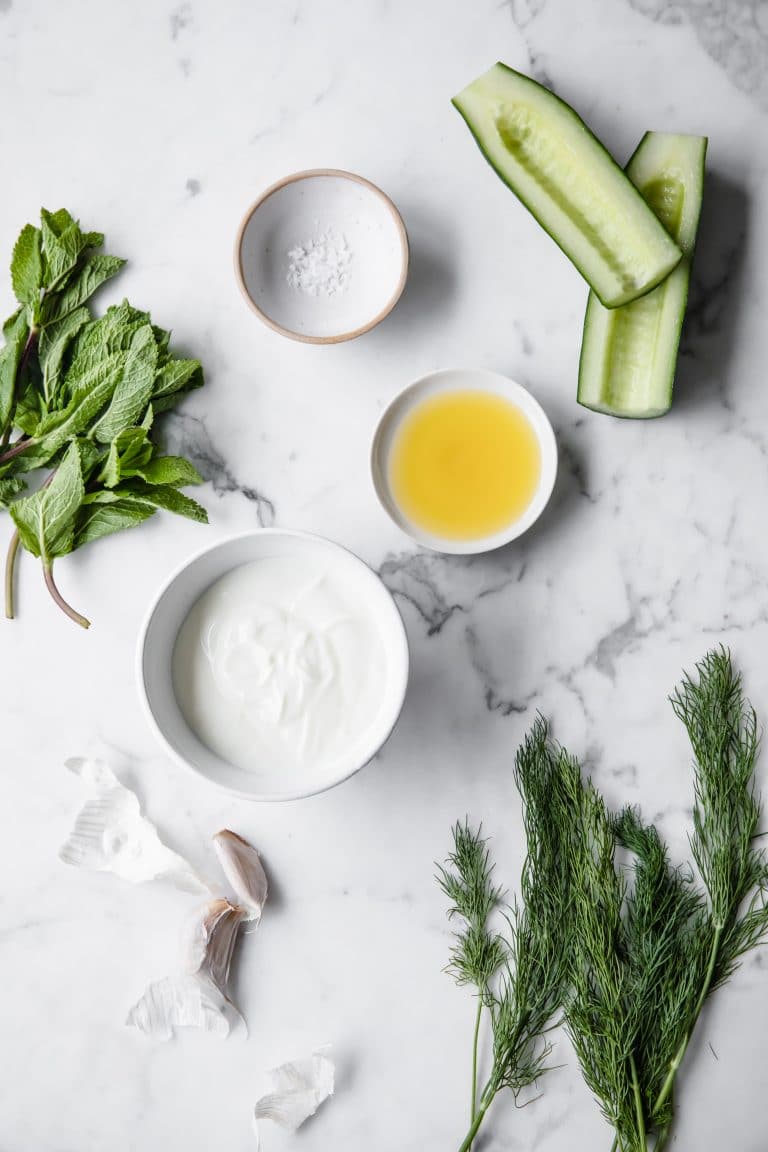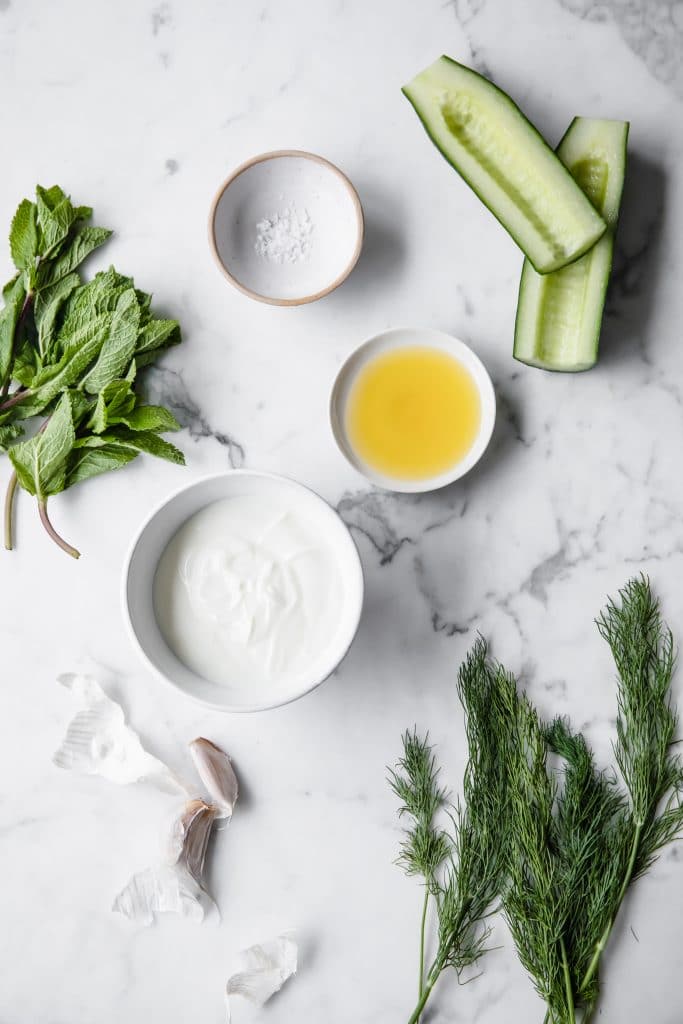 Cut cucumber lengthwise and de-seed using a spoon. Using a grater, grate the cucumber and put it into a cheesecloth. Squeeze the liquid out and discard.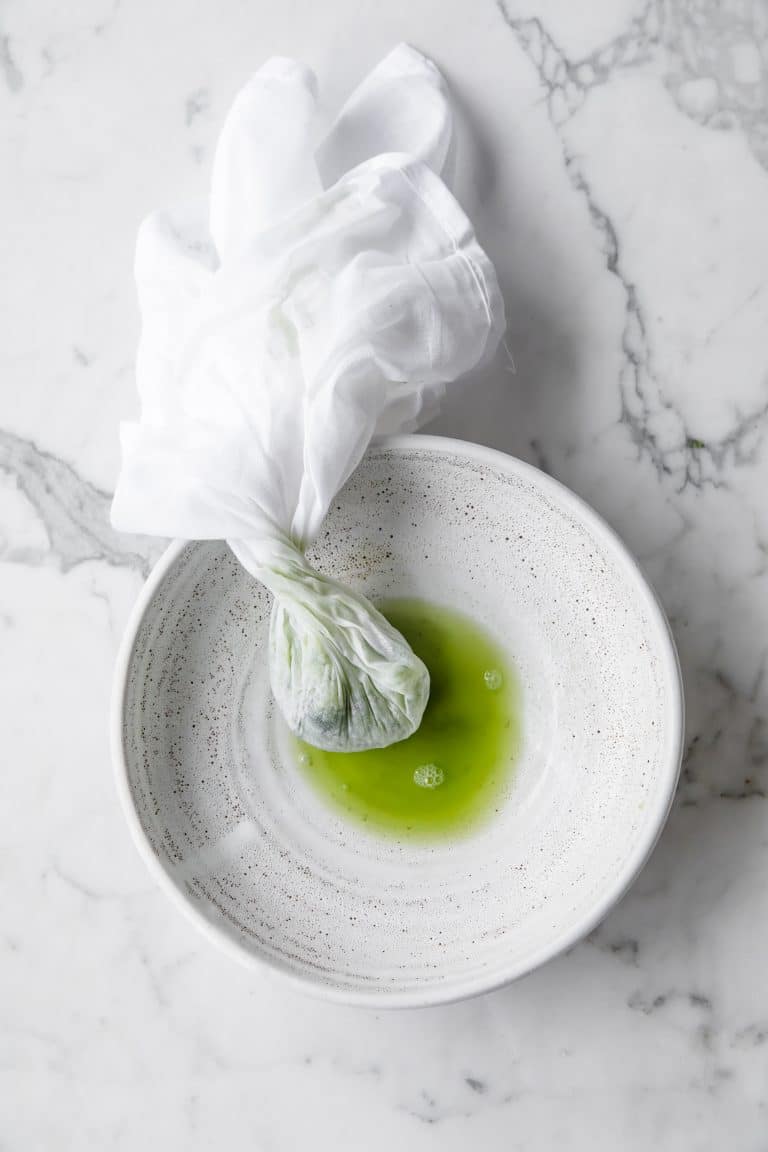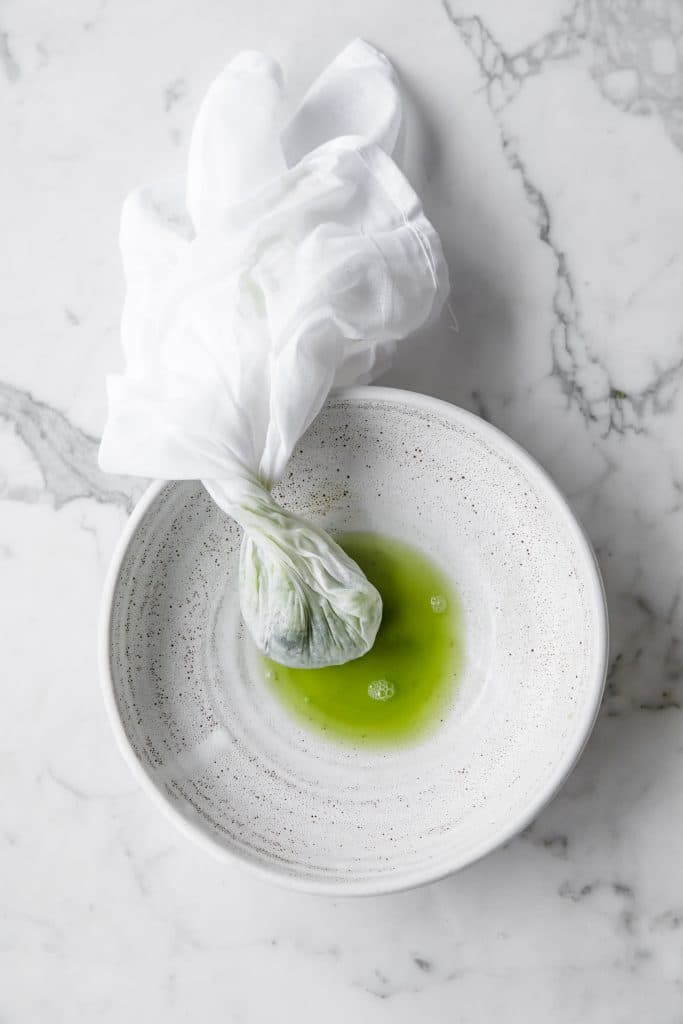 Transfer grated cucumber from cheesecloth to a mixing bowl. Add remaining ingredients and mix well.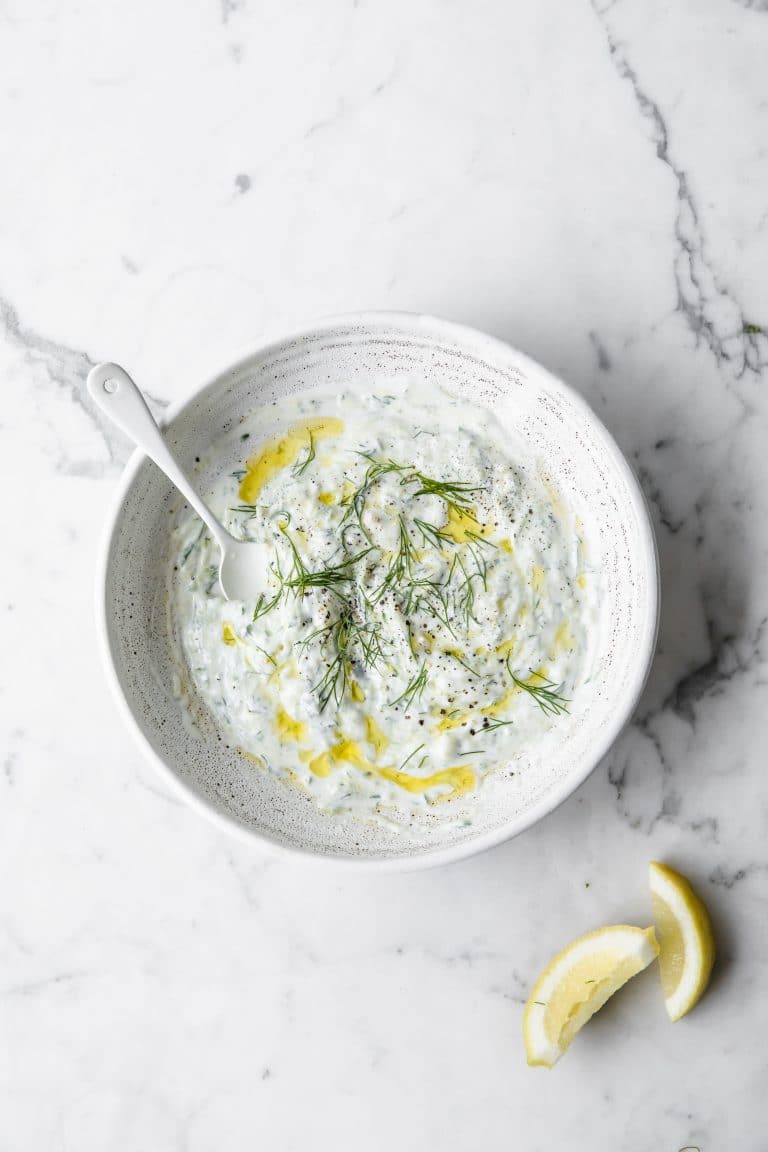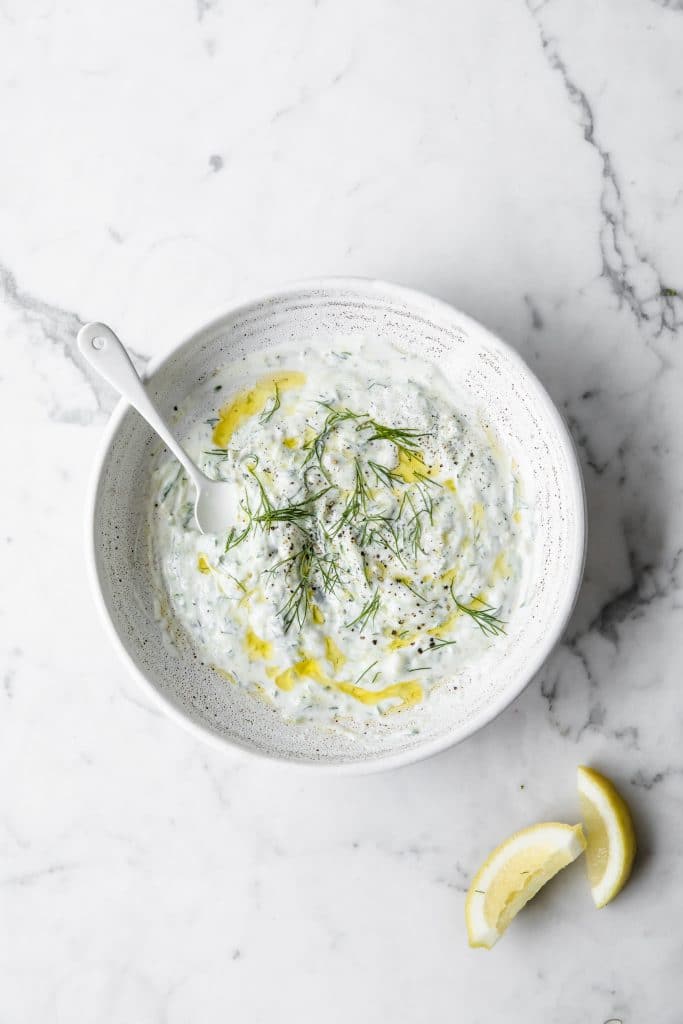 Diets that are perfect for keto tzatziki
Keto and Low-Carb: This delicious keto tzatziki only has 2 grams of net carbs per serving.
Gluten-Free: This recipe is free of gluten products.
Grain-Free: This tzatziki does not require grain products.
Nut-Free: There are no peanuts or tree nuts within this dish.
Coconut-Free: This recipe is free of coconut products.
Vegetarian: This keto sauce is vegetarian-approved!
Sugar-Free: This tzatziki recipe is sugar-free.
Looking for more easy recipes?
If you love this keto tzatziki, you'll love these other tasty recipes!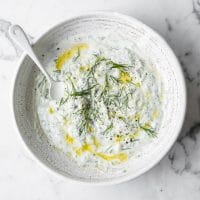 Keto Tzatziki
---
Author: Sara Nelson
Prep Time: 5 minutes
Cook Time: 0 minutes
Total Time: 5 minutes
Yield: 6 servings 1x
Category: Dip
Method: Mix
Cuisine: Mediterranean
Description
This keto tzatziki recipe is perfect for your next salad and kebab party! It's low-carb and so flavorful!
---
Ingredients
1/2 cup (150g) Greek yogurt
1/2 medium cucumber (~140g) 
1 garlic clove, minced
1 tbsp (14g) olive oil 
2 tsp finely chopped fresh dill 
1 tsp lemon juice 
1/2 tsp finely chopped fresh mint 
1/4 tsp salt
---
Instructions
Slice cucumber in half and then lengthwise. Using a spoon, de-seed cucumber. Using a grater, grate the cucumber and transfer grated cucumber to a cheesecloth and squeeze out and discard the liquid.
Transfer grated cucumber from cheesecloth to a mixing bowl. Add remaining ingredients and mix well.
Keywords: tzatziki recipe, how to make tzatziki, tzatziki dip, keto sauces
Reader Interactions