These flavorful and easy-to-make keto freezer meals are perfect for meal prepping low-carb dinners in advance! Including instructions on how to make these meals in an Instant Pot, slow cooker, or oven, you'll be set with your new meal rotation! Each recipe included is low in carbs, nut-free, and so delicious!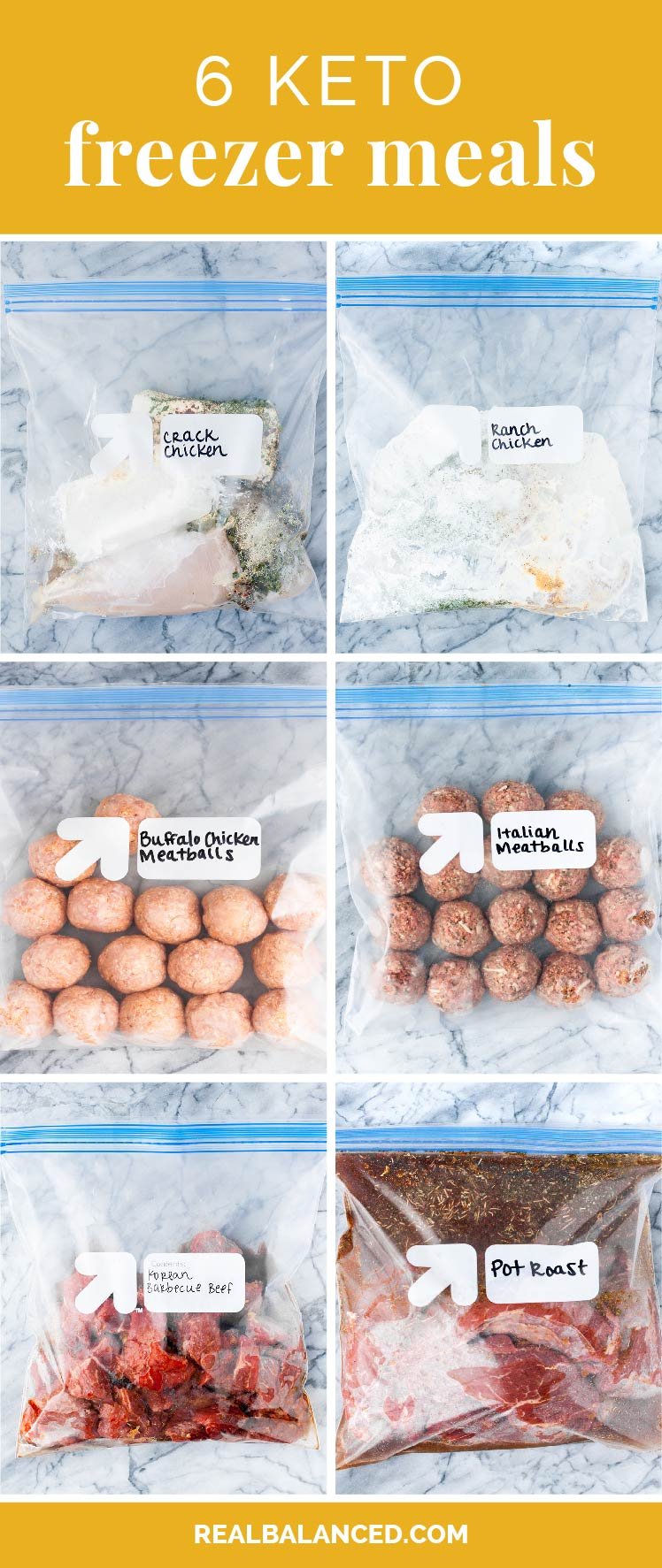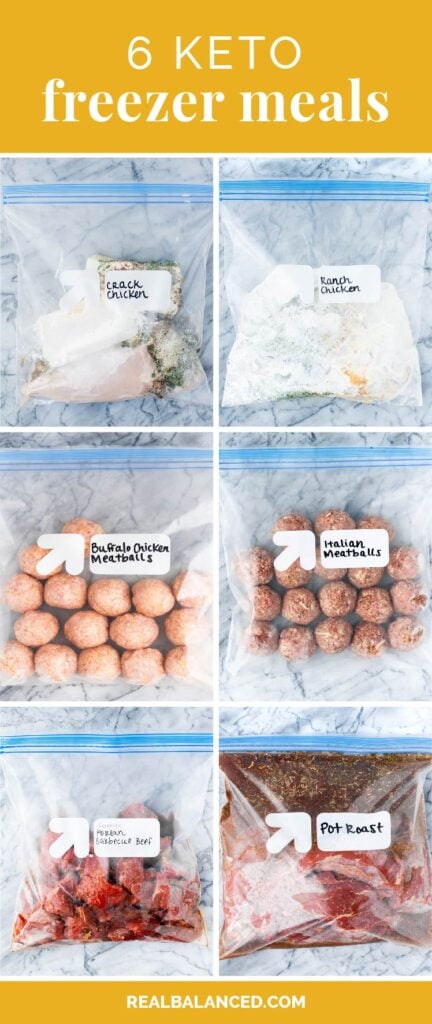 As an Amazon associate, I earn from qualifying purchases.
Freezer meals are a staple in our household, especially when I know our schedules are about to become extremely hectic and I won't have time to cook dinner at night.
As I prepared for maternity leave, I knew I needed to come up with a solid game plan on how I could feasibly prep several weeks worth of food that would remain fresh and still taste good. These keto freezer meals have done the trick!
If you're a Mom-to-be, having a big project at work coming up, or just about anything else life may throw at you, these keto freezer meal recipes are going to be perfect for you!
Keto Freezer Meal FAQs
Are all of these recipes low in carbs?
Absolutely! All of these easy freezer meals are keto-friendly, meaning they are low in net carb content.
To calculate net carbs, take total carbs, subtract fiber, and subtract sugar alcohols.
Can I use an Instant Pot or slow cooker to make these recipes?
Yes! All of the recipes that are to be cooked in an Instant Pot also have instructions on exactly how to cook them in a slow cooker.
These are the exact appliances used to develop these recipes:
Instant Pot
Slow Cooker
Be sure to check the recipe instructions because some of the recipes are solely meant to be baked in the oven.