These easy keto thanksgiving recipes will prove, once and for all, that holidays don't have to be a stressful time for those of us on a low carb diet! We've got keto-fied holiday staples like nut-free keto stuffing, easy low-carb mashed cauliflower, keto pumpkin desserts, and of course, some turkey!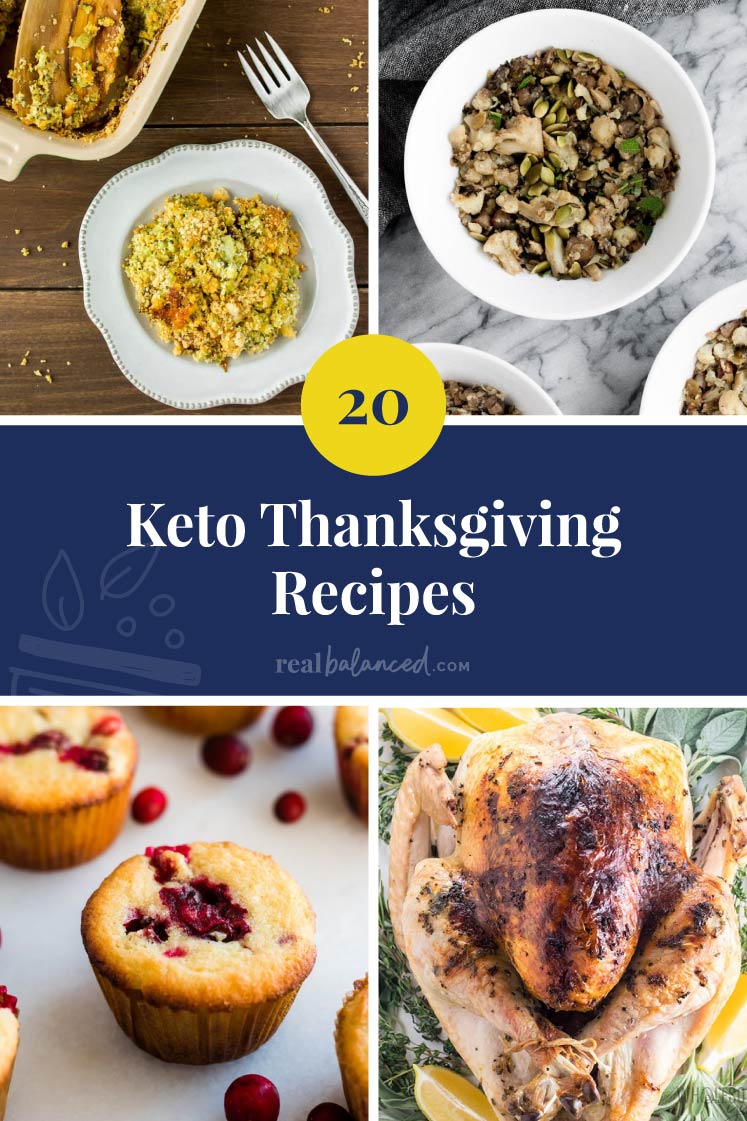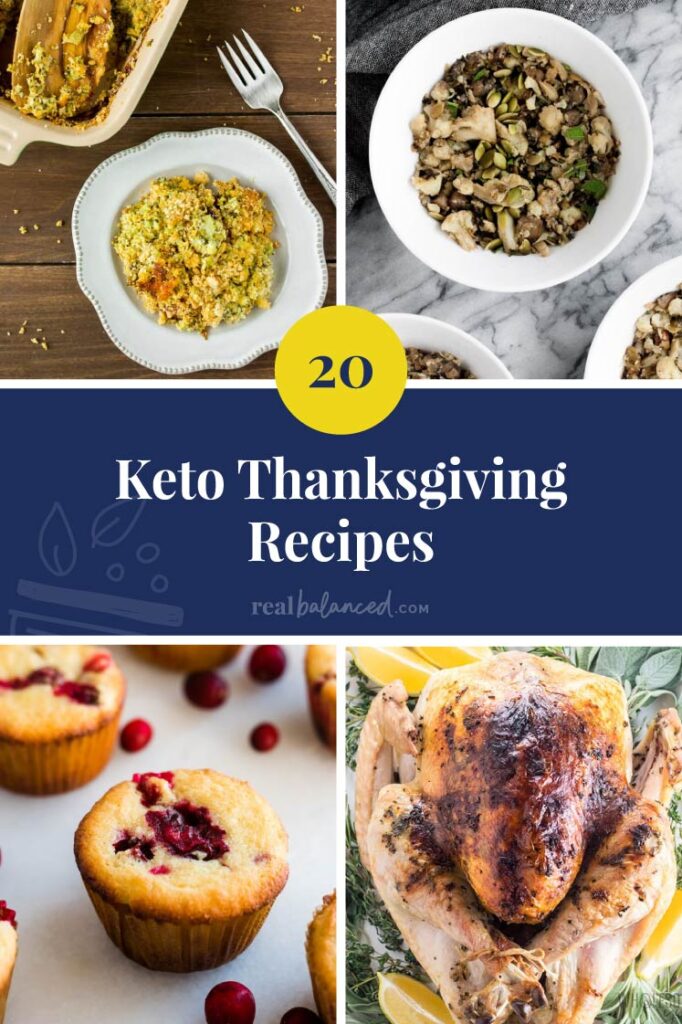 How to Survive a Keto Thanksgiving
Thanksgiving is all about giving gratitude and spending time with friends and family, but the most iconic thing about this tradition is the FOOD! Lots and lots of food.
So, here are some of the best tips to stay on ketosis on the while celebrating the holidays:
Don't wait until the last minute to do your keto Thanksgiving grocery shopping. Make sure you plan your menu ahead so that you know what you can eat, and also identify the right quantity of food to eat in order to stay in ketosis.
If you're not hosting the dinner, make a dish that's keto-friendly that you can share with your friends and family.
Be creative and find keto alternatives to typically high carb ingredients.
Cook the best keto Thanksgiving recipes with low carb ingredients
Cauliflower
It has a mild taste and can be turned into nearly anything you can think of! It can be used as a low carb alternative to potatoes when making your buttery mash. Not to mention, cauliflower is naturally high in antioxidants, B-vitamins, choline, and fiber.
Brussel Sprouts
They might be tiny, but cook them the right way and you're seriously going to give them the love they deserve! Brussel sprouts are not only easy to prepare and cook, but they are also loaded with calcium, fiber, and potassium.
Pumpkin
If you haven't tried any of my keto pumpkin recipes yet, you'll be pleased to know that ALL of them came out super tasty and were still keto-friendly. That's right, pumpkins are a keto dieter's friend! They are an excellent source of vitamin A, C, fiber, iron, and zinc. Pumpkins are the nutrient-dense, low-calorie count ingredient you didn't know you'll love!
Cranberries
Have you been avoiding cranberries because you were worried that they secretly packed insane amounts of sugar? Well, that's not exactly the case! Fresh cranberries are pretty low carb and have high fiber content, not to mention it's full of good stuff like B-vitamins, vitamin C & E, and can even lower your risk of urinary tract infections.
Green Beans
Pan-fry it with butter, bake in a casserole, blanch or steam with other keto veggies… no matter how you prefer your green beans, they are definitely one a Thanksgiving fan favorite because of their low calorie and high nutrient content.
Excellent keto Thanksgiving recipes to try this 2019!
Holidays are often a great time to unwind and cook loads of food to share with loved ones. You've got the classic turkey feast, mashed potatoes, stuffing, cranberry sauce, green bean casserole, and much more!
However, if you are on a keto diet, being around such large amounts of delicious food can be daunting! Often, you'll be left wondering, "what can I eat while on keto?" And it's not like you can leave the get-together without eating anything, right?
Well, you're in luck! I put together the BEST keto thanksgiving recipes from low carb stuffing to pumpkin pie panna cotta, to keto casseroles AND turkey!
If you haven't decided on what keto-friendly dishes to make for your family's Thanksgiving dinner, then these are definitely worth a shot! It's high time that you enjoyed tasty food during the holidays without all the added sugar, carbs, and guilt. It's time to get cooking!
---
PHOTO & RECIPE COURTESY OF Real Balanced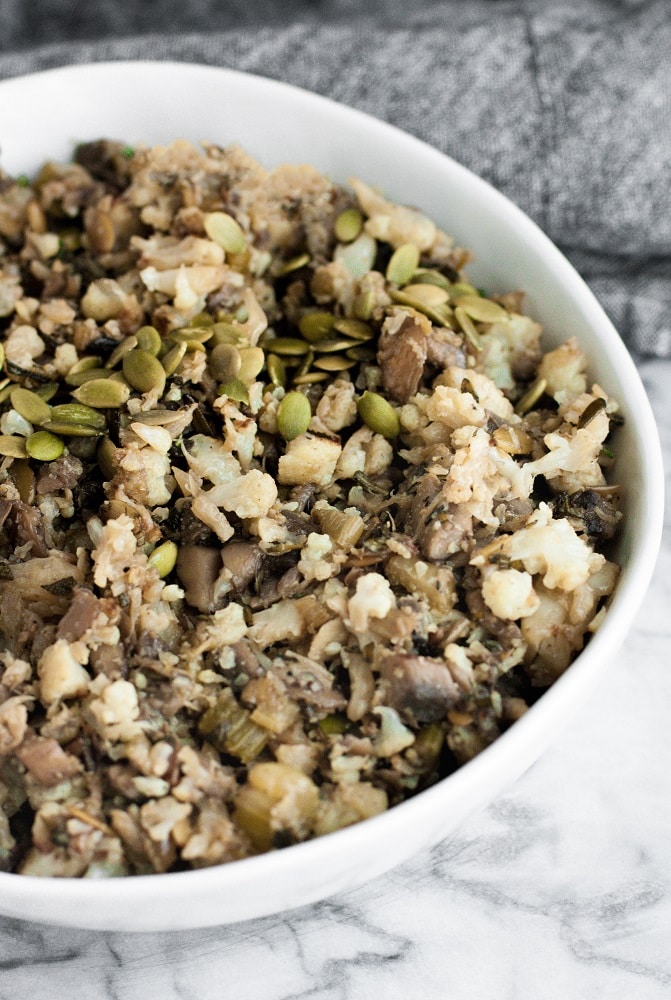 Are you ready to revolutionize your keto Thanksgiving experience?
Have I got the recipe for you! With only 5.8g of net carbs, my nut-free low carb stuffing is going to blow your mind! It's really good and is packed with all the wholesome goodness of cauliflower, mushrooms, celery, pumpkin seeds, and a bunch of other flavorful herbs and spices.
---
PHOTO & RECIPE COURTESY OF Wholesome Yum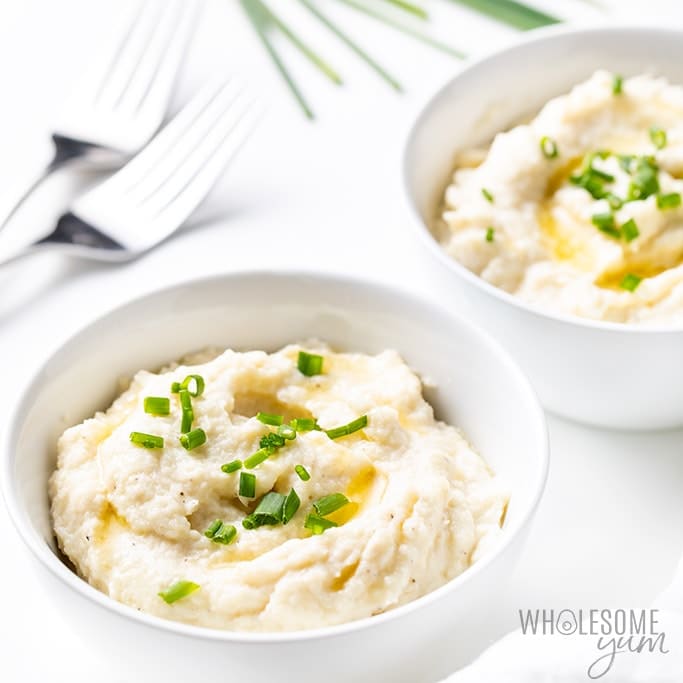 If mashed potatoes are a Thanksgiving dinner staple in your household, then get ready to be blown away by this super easy yet flavorful keto version!
It only takes 5 ingredients and a total of 15 minutes to make! We're not kidding. It might even be easier to prepare because cauliflower cooks faster than potatoes. Make these yourself and you'll get what I mean!
---
PHOTO & RECIPE COURTESY OF Keto Cooking Christian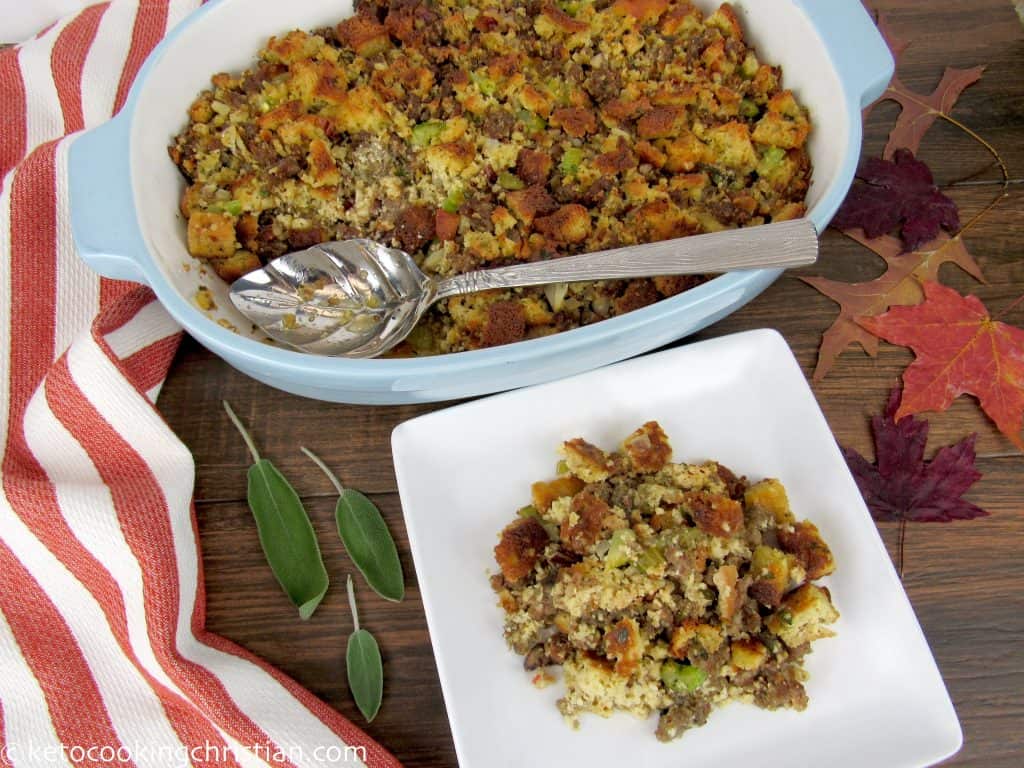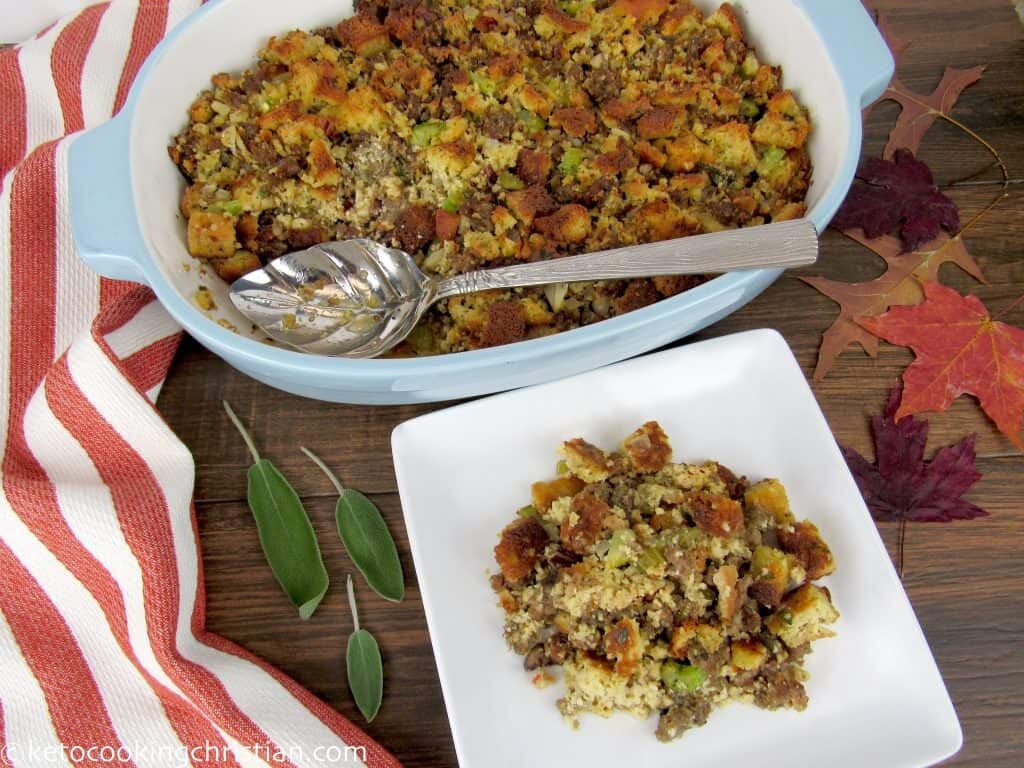 If you're wanting a low carb and keto-friendly version of your traditional turkey stuffing, then this herb sausage stuffing recipe is a great alternative.
It has herbed bread that's reminiscent of croutons, only this time it's not loaded with carbs! It takes about an hour and forty-five minutes to prepare but is well worth the effort as it gives you 12 delicious servings.
A Low Carb and Keto friendly version of stuffing with cubes of herbed bread and ground sausage make a perfect addition to your Thanksgiving feast!
---
PHOTO & RECIPE COURTESY OF Real Balanced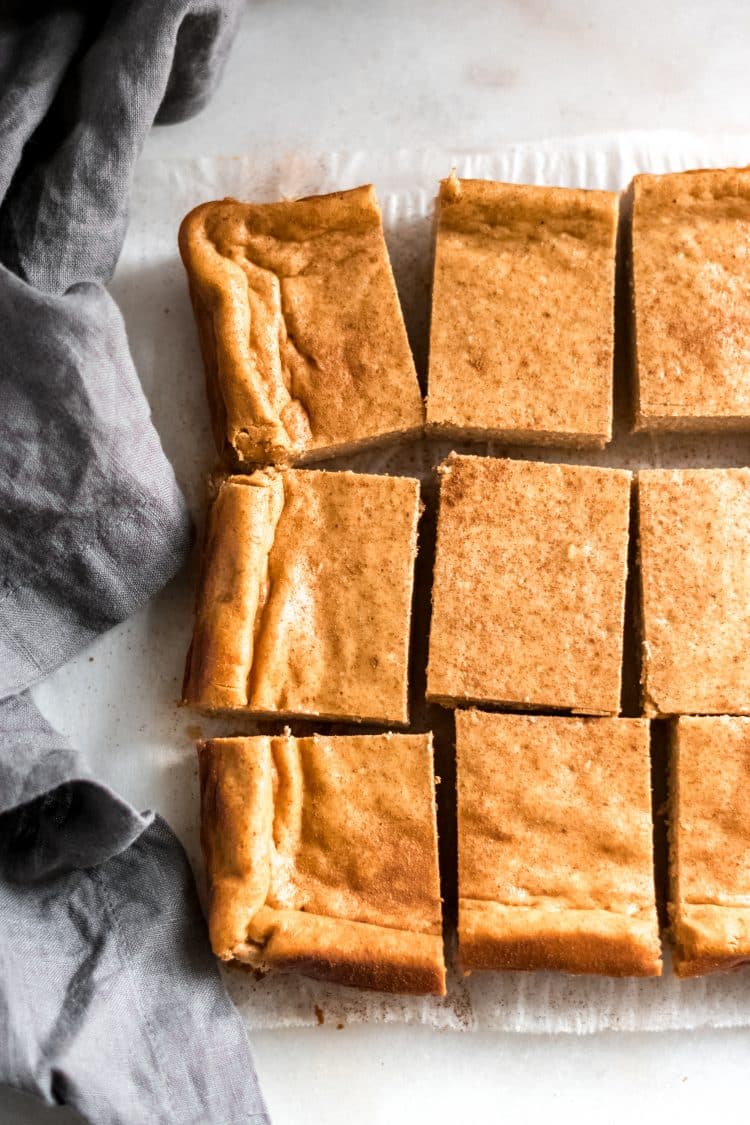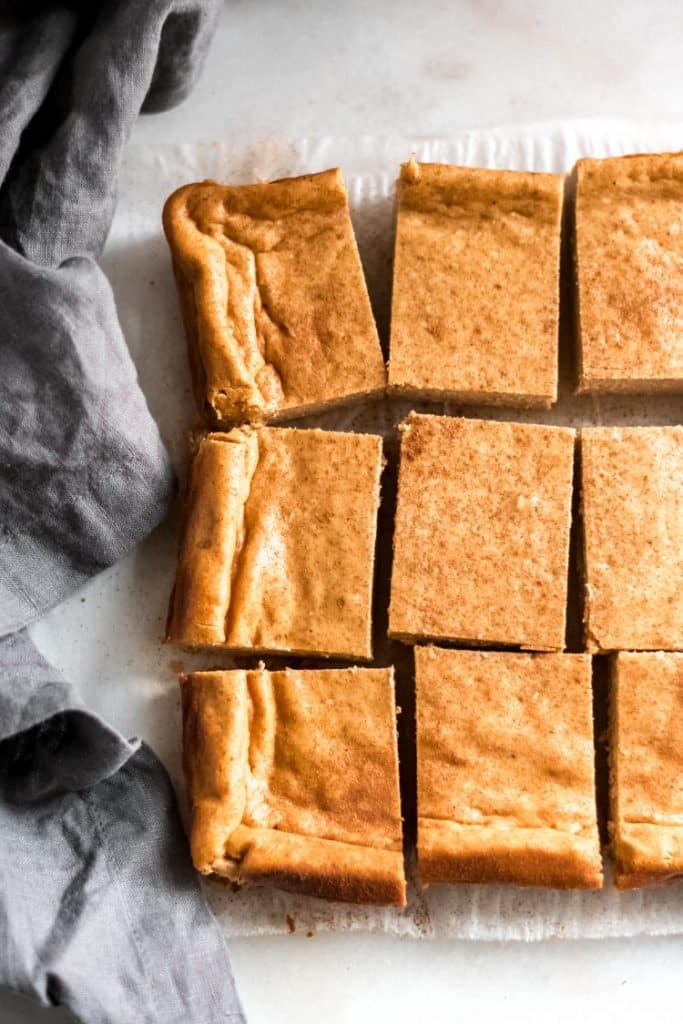 These pumpkin cheesecake bars taste just like pumpkin cheesecake! And they're keto, low carb, nut-free and primal. These keto pumpkin cheesecake bars are the perfect low carb fall dessert.
---
PHOTO & RECIPE COURTESY OF Noshin' & Num Nums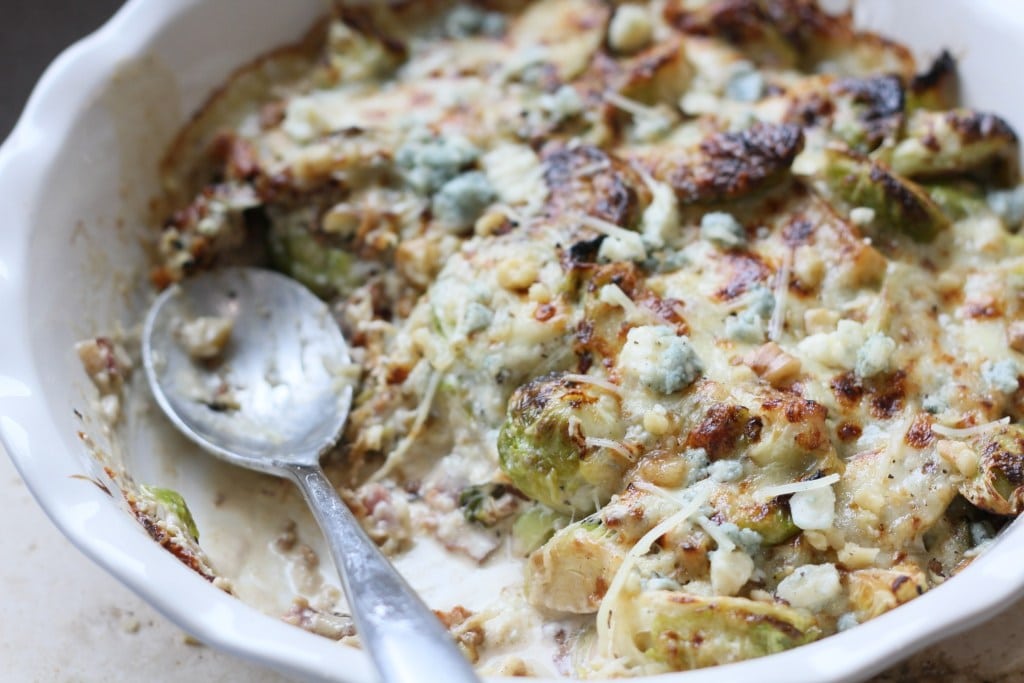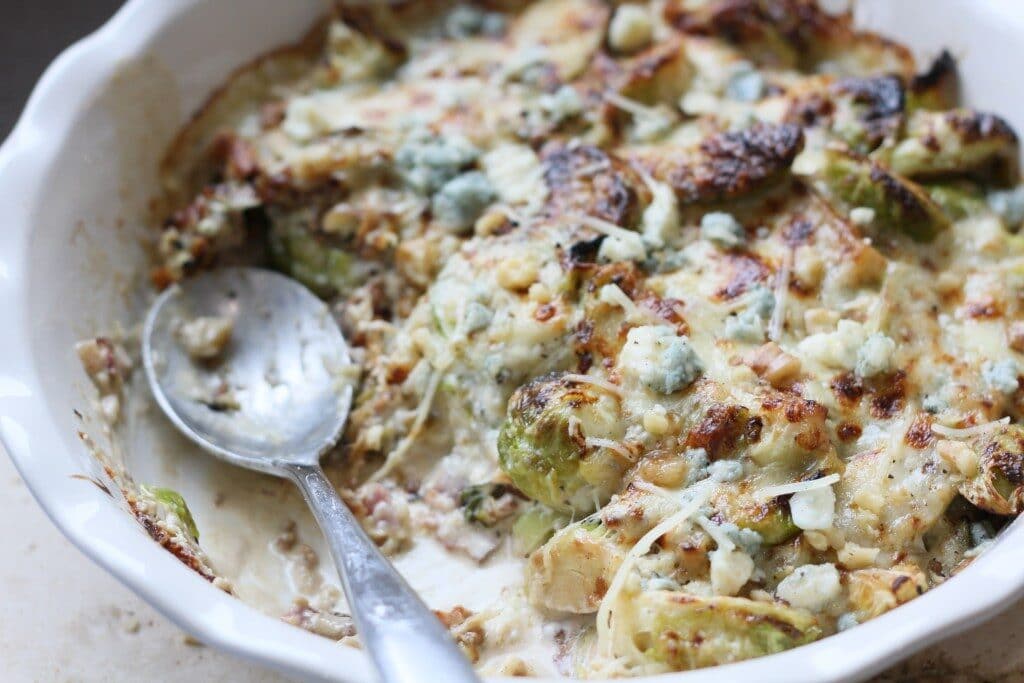 Three Cheese Bacon Brussels Sprouts Gratin is the ultimate in indulgent vegetable side dishes. Featuring three different cheeses, crispy bacon, and walnuts, this casserole is the perfect accompaniment for your next fall dinner or holiday meal.
---
PHOTO & RECIPE COURTESY OF Real Balanced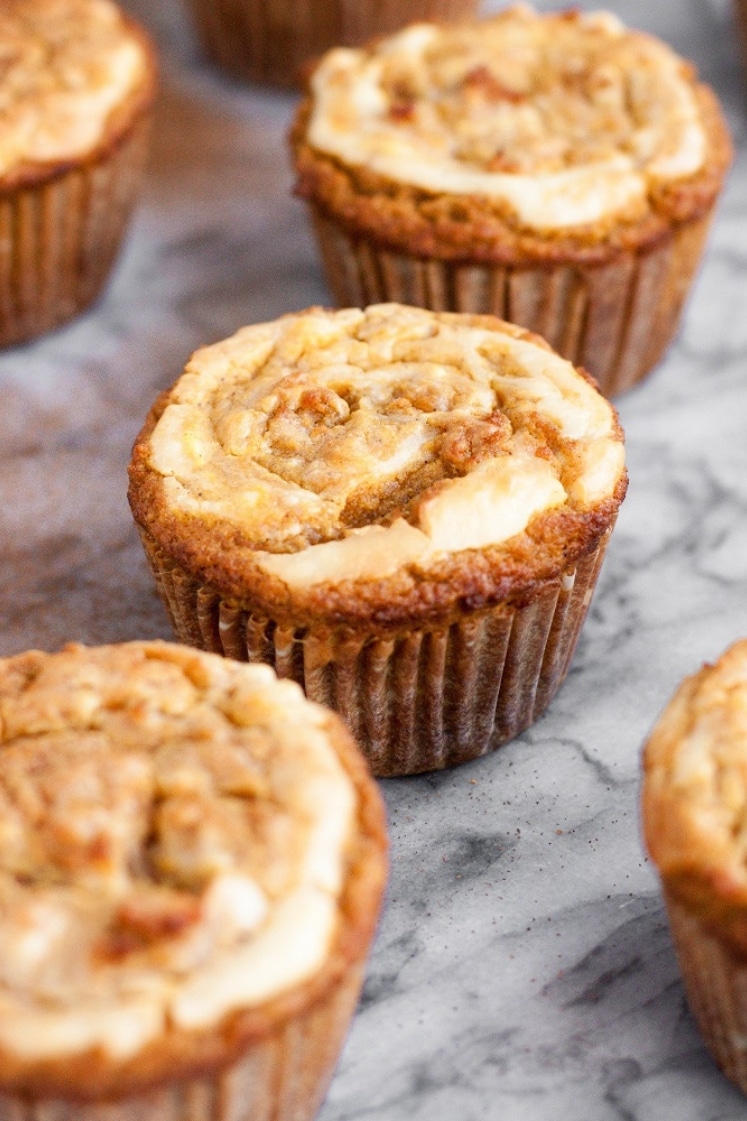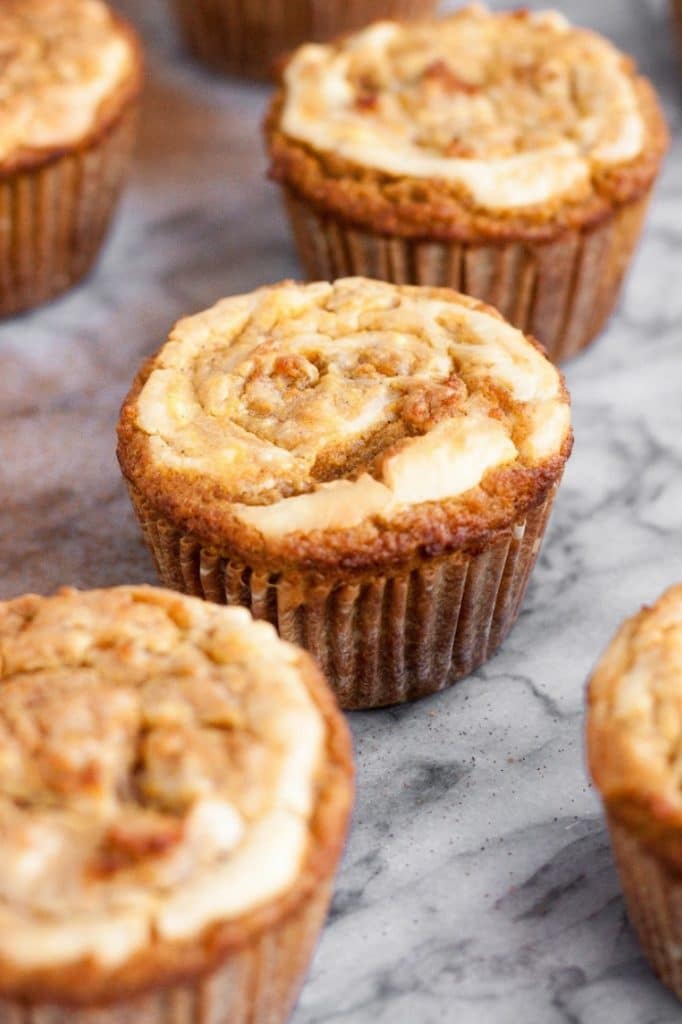 These keto cream cheese pumpkin muffins are the perfect fall recipe for anyone looking for ketogenic, low carb, nut-free, or vegetarian pumpkin recipes! It's a delicious keto dessert that won't spike your sugar levels and one that will make your home smell like heaven every time you whip up a batch.
---
PHOTO & RECIPES COURTESY OF FatForWeightLoss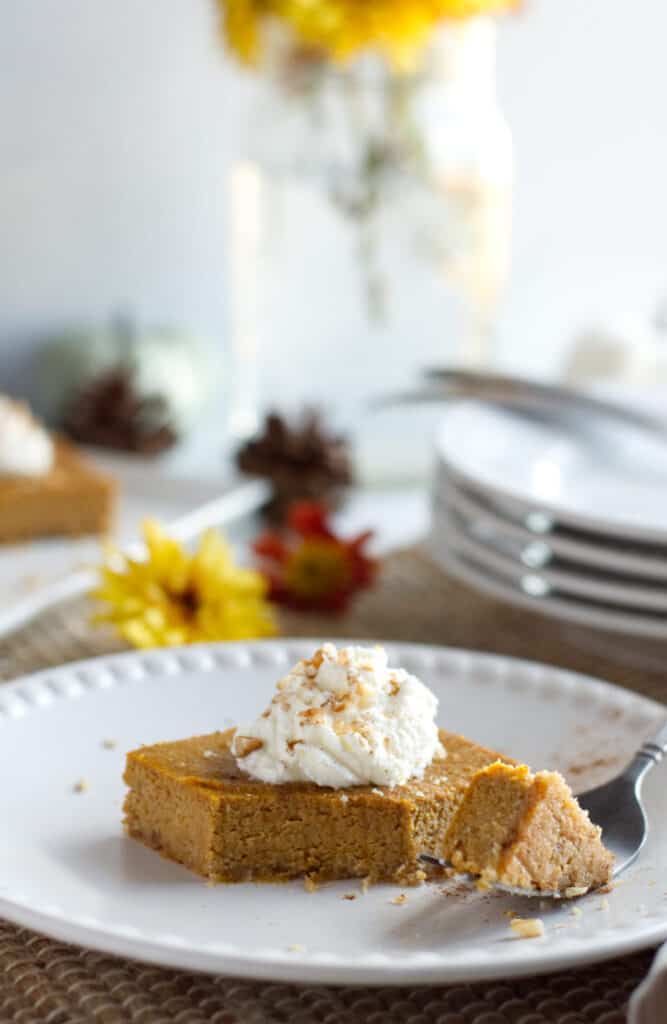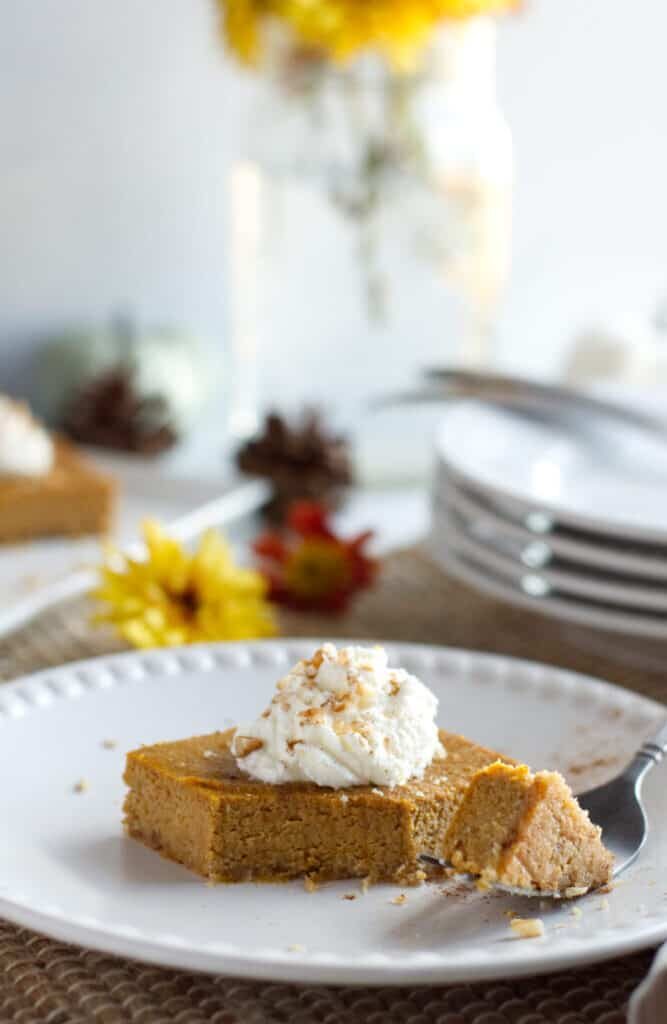 The holidays seem to be the perfect excuse to indulge in sweet desserts! This fall favorite is laden with the perfect combination of aromatic spices like cinnamon, nutmeg and star anise. And of course, pumpkin! These keto pumpkin bars will delight your tastebuds as well as your family and friends.
---
PHOTO & RECIPE COURTESY OF Real Balanced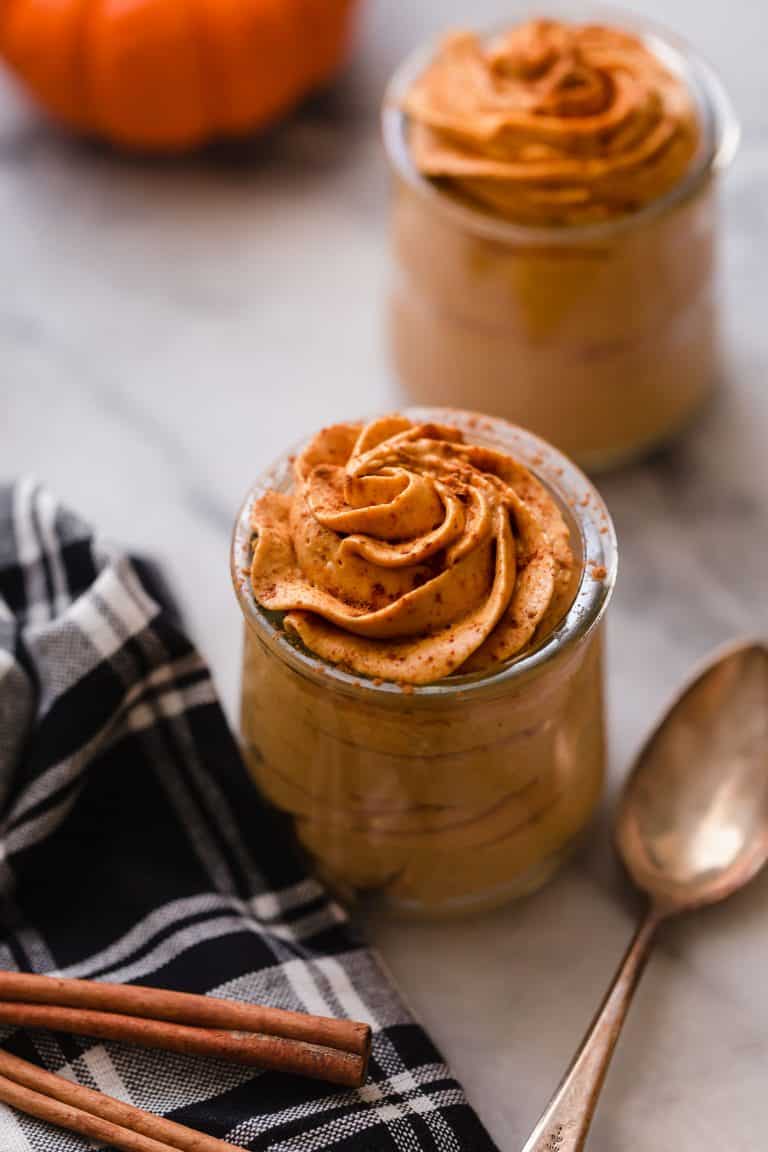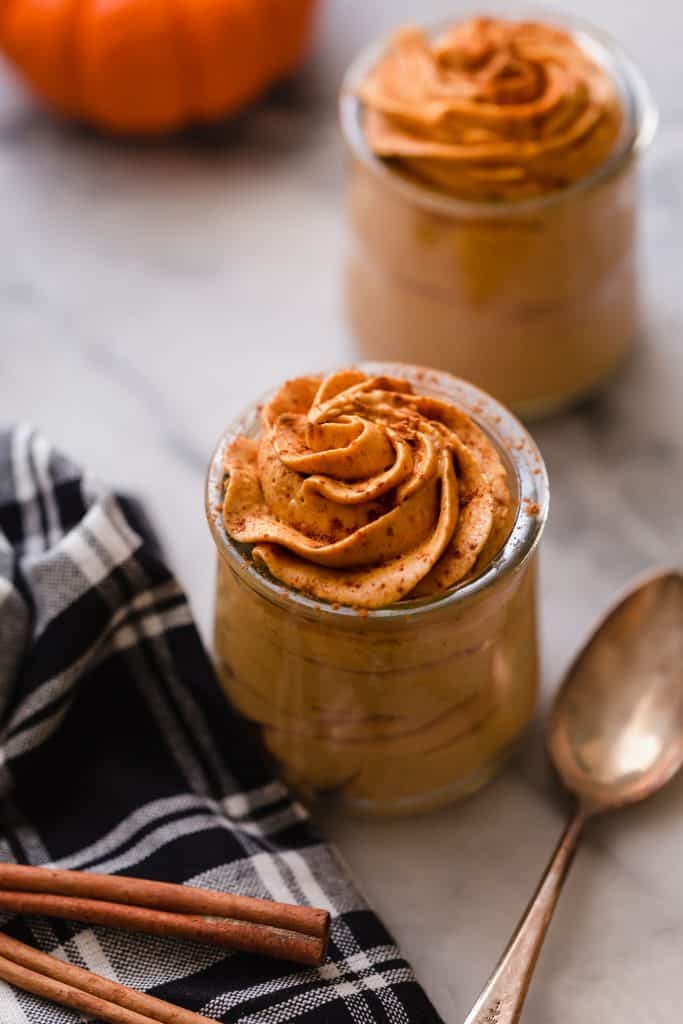 This light and creamy pumpkin mousse recipe is one of my favorite keto Thanksgiving recipes! It's also a great keto holiday dessert option since it complies with several diets such as low carb, keto-approved, nut-free, primal, egg-free and sugar-free diet. It's a healthy treat that will surely leave your guests happy and content!
---
PHOTO & RECIPE COURTESY OF KimspiredDIY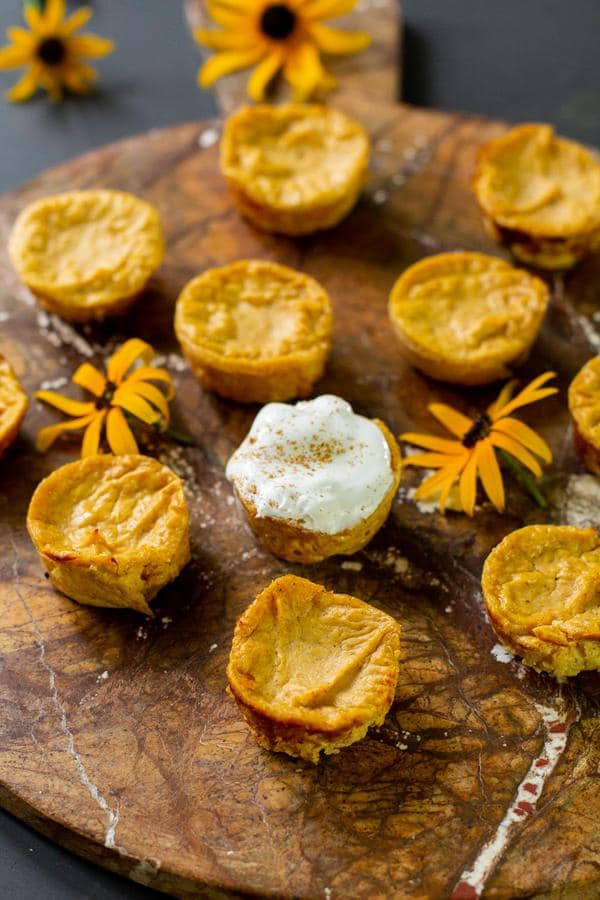 If you're wanting a scrumptious low carb holiday dessert for to-go, then these pumpkin cheesecake morsels might just be the keto Thanksgiving recipe you need to sweeten your family dinner!
---
PHOTO & RECIPE COURTESY OF Real Balanced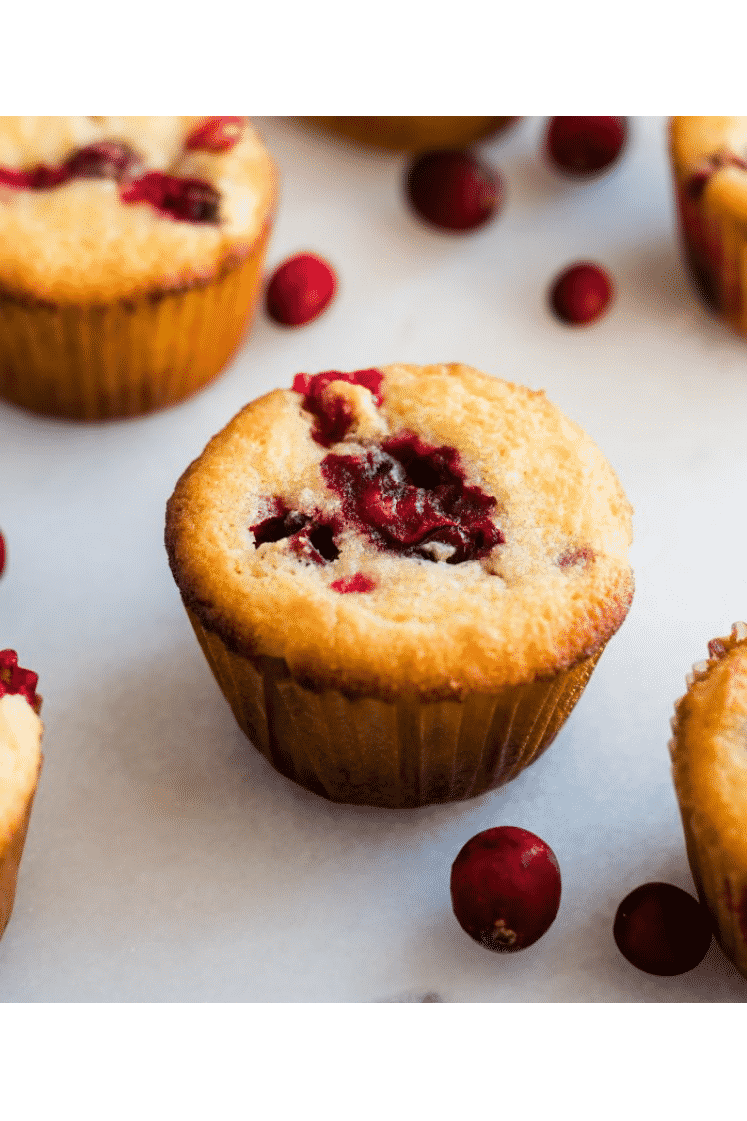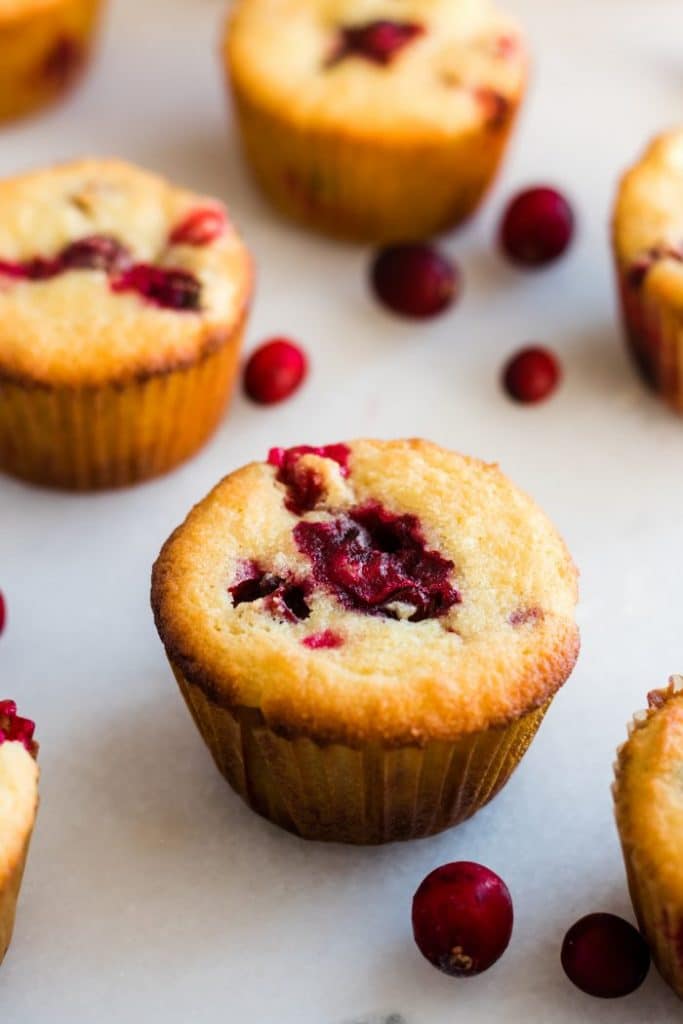 Are you looking for a keto-friendly copycat recipe of Panera cranberry orange muffins to serve at your family dinner? Or maybe just love having keto cranberry muffins on-hand for some mid-day snacking? If you answered yes to either (or both) of the questions, then you'll LOVE my low carb cranberry muffins recipe.
Not only are these absolutely delicious, these pretty muffins also only contain minimal carbs per serving!
---
PHOTO & RECIPE COURTESY OF Keto Cooking Christian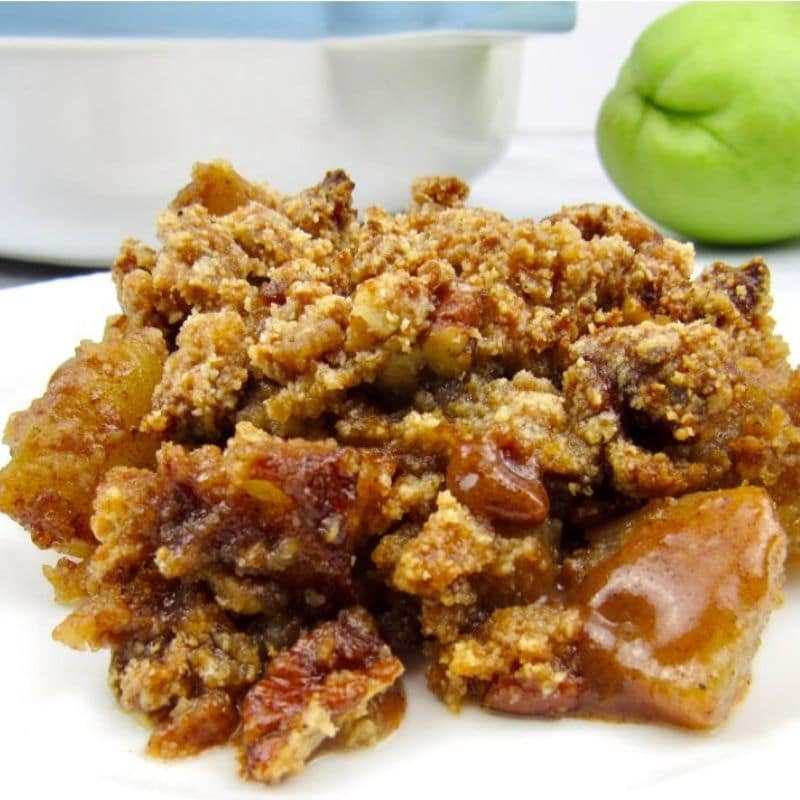 Once you get a taste of this keto mock apple crumble, you'll probably won't even miss the apples! It's made with chayote squash, a low carb substitute for apples, and topped with a gluten-free sweet cinnamon streusel crumble.
---
PHOTO & RECIPE COURTESY OF Real Balanced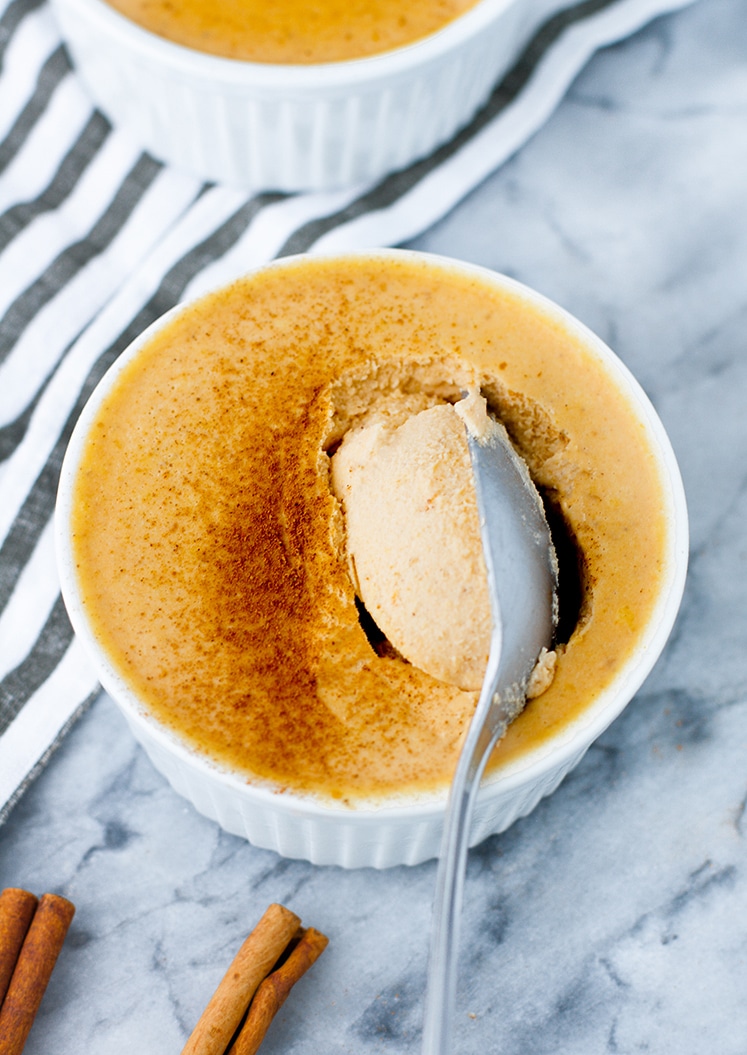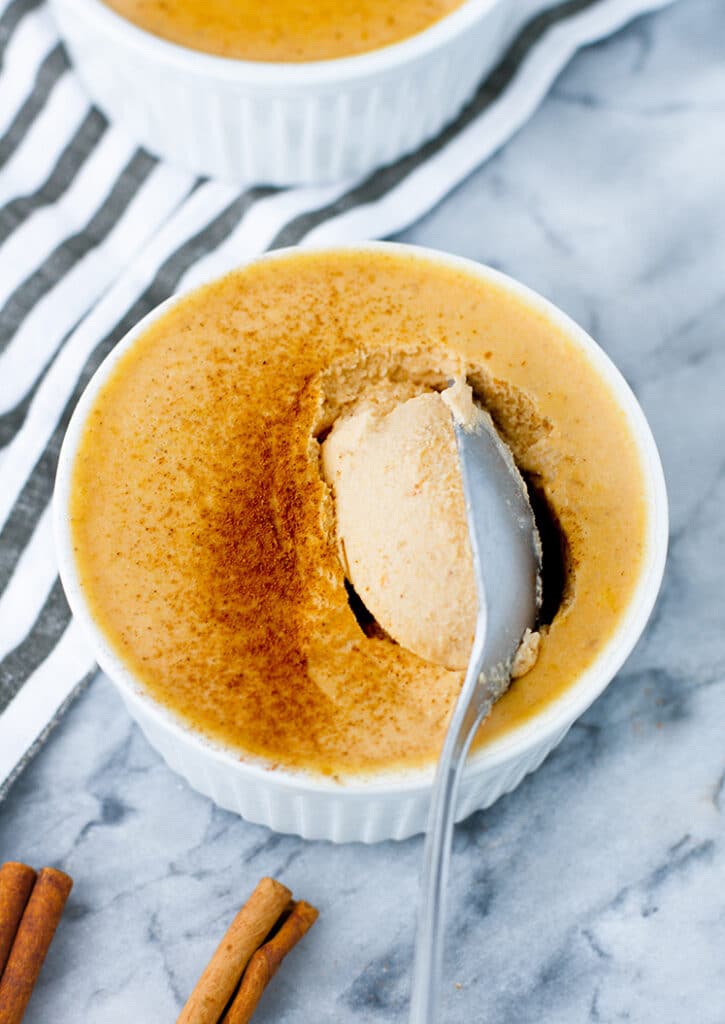 If you love creamy and sweet desserts, then this no-bake Pumpkin Pie Panna Cotta is for you. This creative and delicious twist on the classic panna cotta recipe is one of my fall favorites! It's easy to make, super versatile, and works well with a variety of diets. What's more, is it ONLY takes 30 minutes of prep time!
---
---
PHOTO & RECIPE COURTESY OF Real Balanced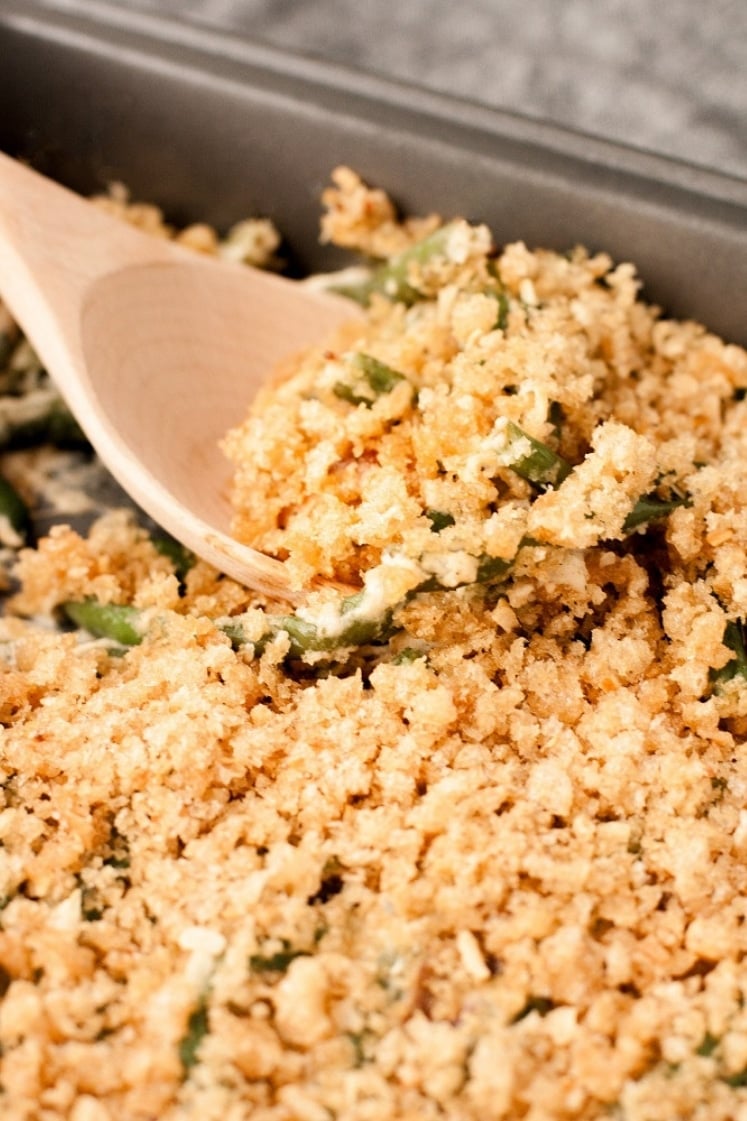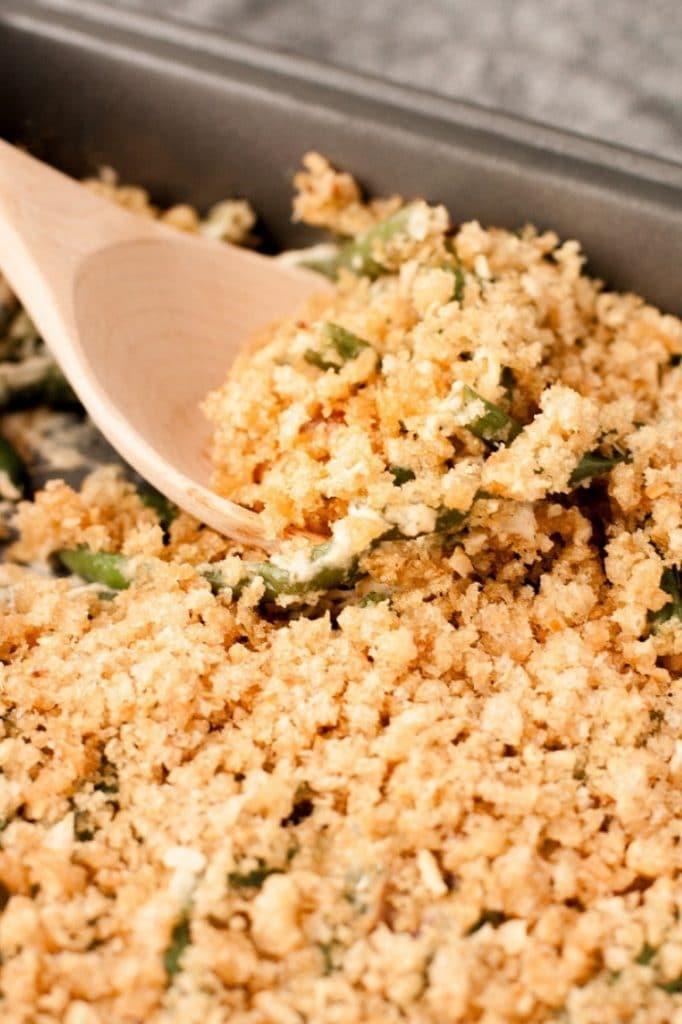 Who doesn't love a yummy, straight-out-of-the-oven keto casserole on a chilly fall day? I know I do! Casseroles are one of those food types that are always both delicious, nostalgic, and comforting. This bacon green bean casserole is just that. Whip yourself up a batch for your keto Thanksgiving dinner and your guests will definitely be impressed!
---
PHOTO & RECIPE COURTESY OF Delicious Little Bites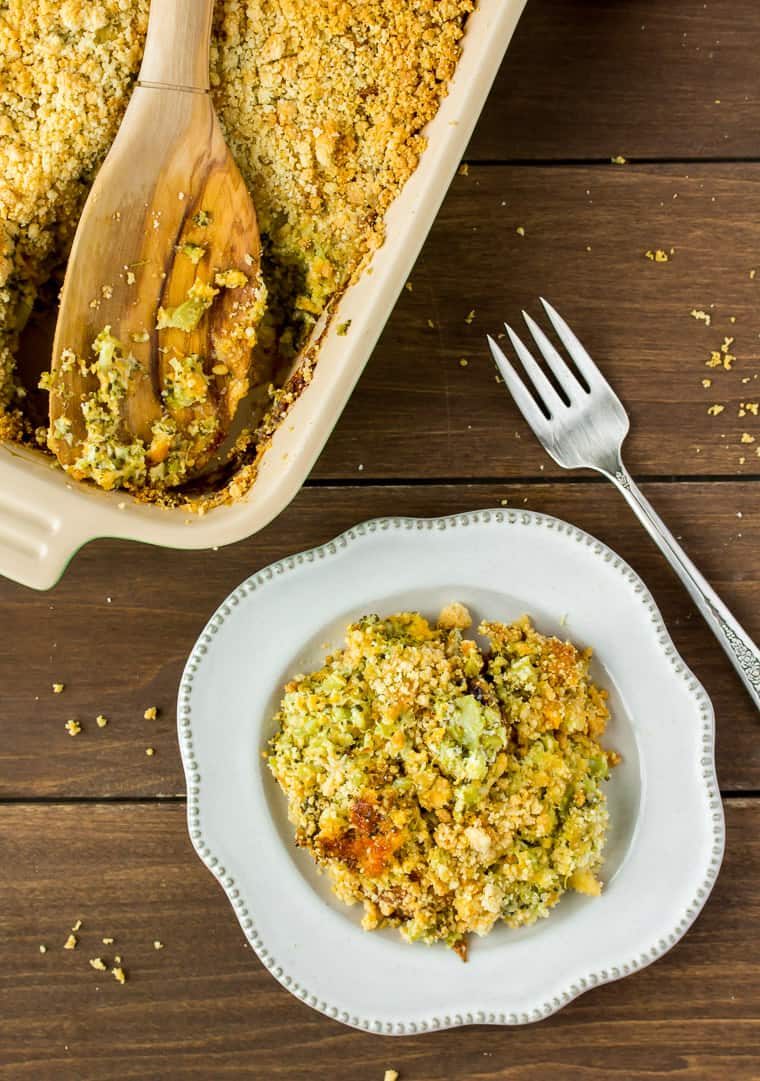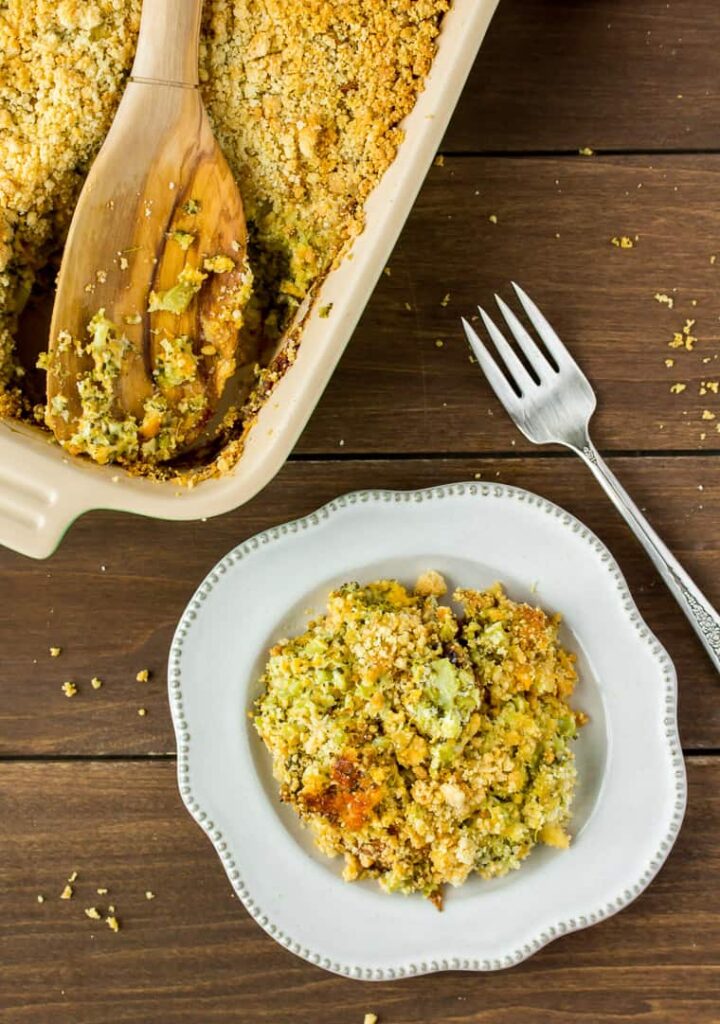 There's always going to be room for more keto casserole recipes on your Thanksgiving table! This keto broccoli casserole is a low carb, gluten-free version of the classic side dish recipe, and is made using all keto-friendly foods. It's not just tasty, it's probably even tastier than the original!
---
PHOTO & RECIPE COURTESY OF Yellow Glass Dish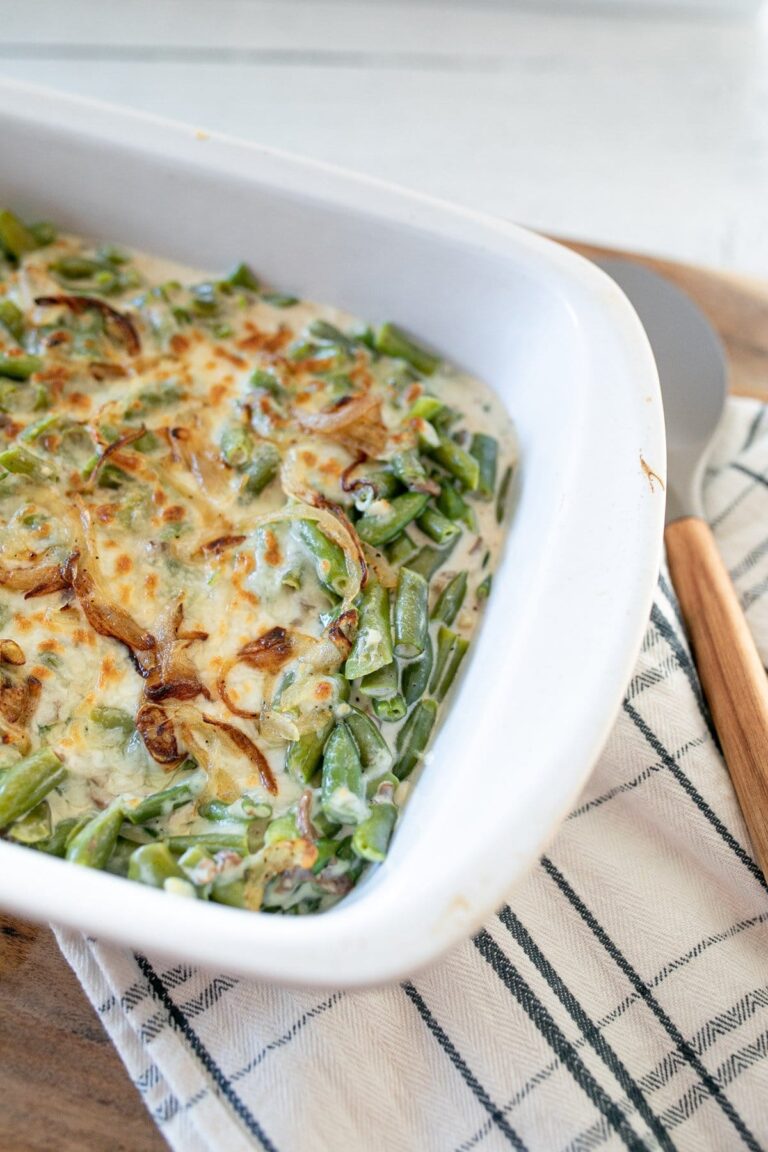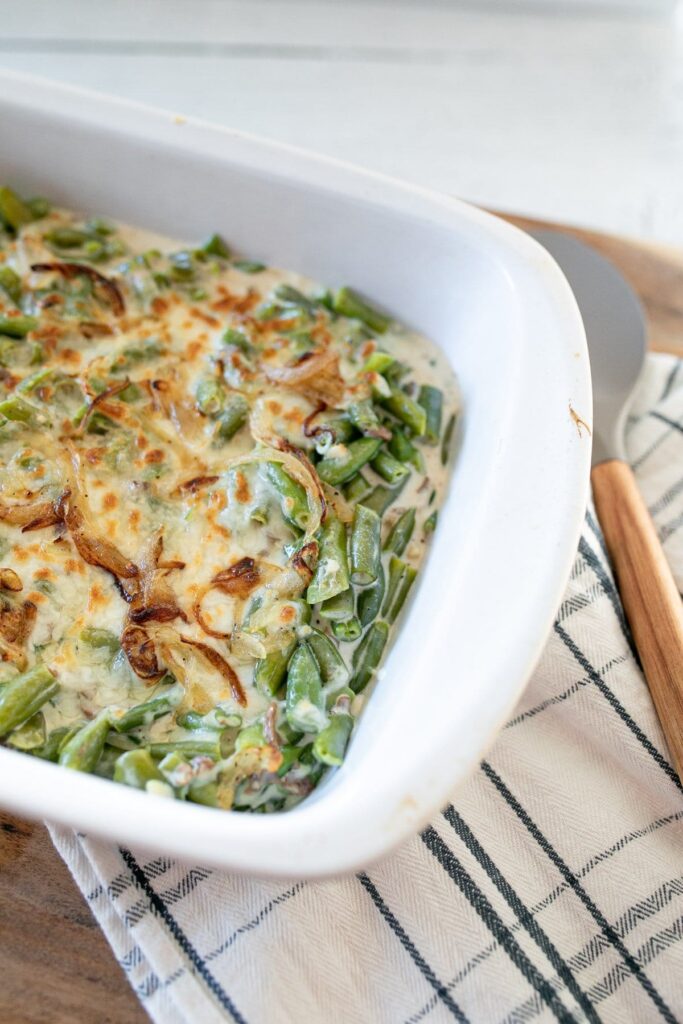 If you love cooking using your Instant Pot, then you're going to enjoy making this easy keto casserole recipe! Nothing says, "Thanksgiving!" like a great green bean casserole, right? And who can pass up when you've got a delicious and quick low carb version!
---
PHOTO & RECIPE COURTESY OF My Productive Backyard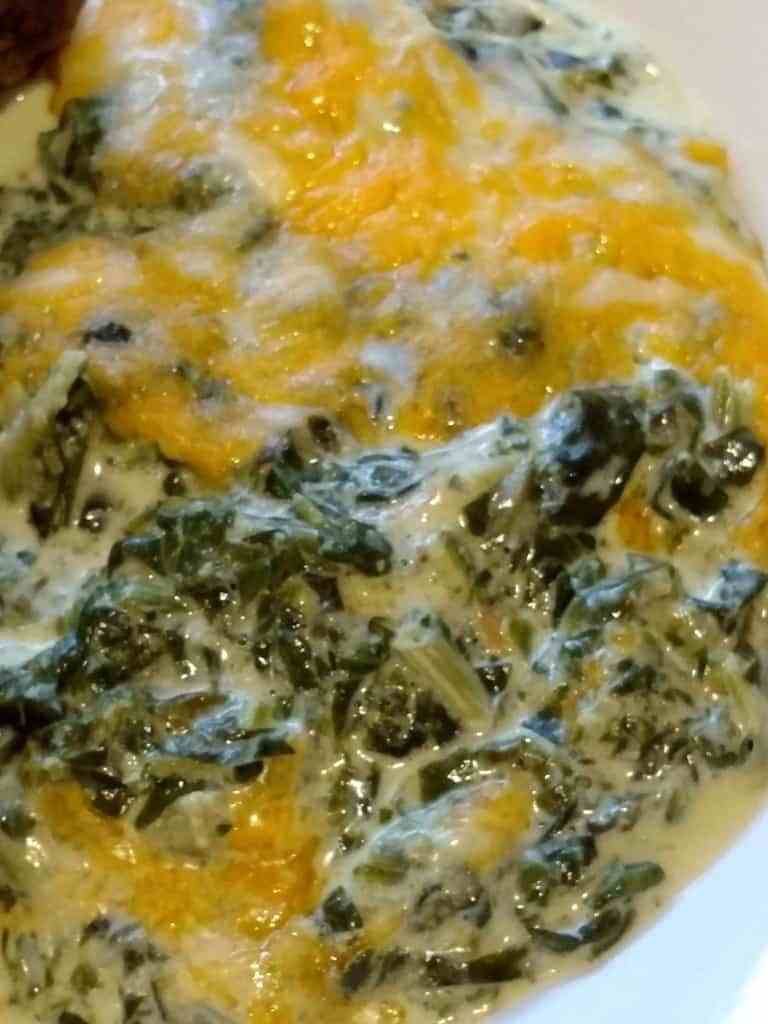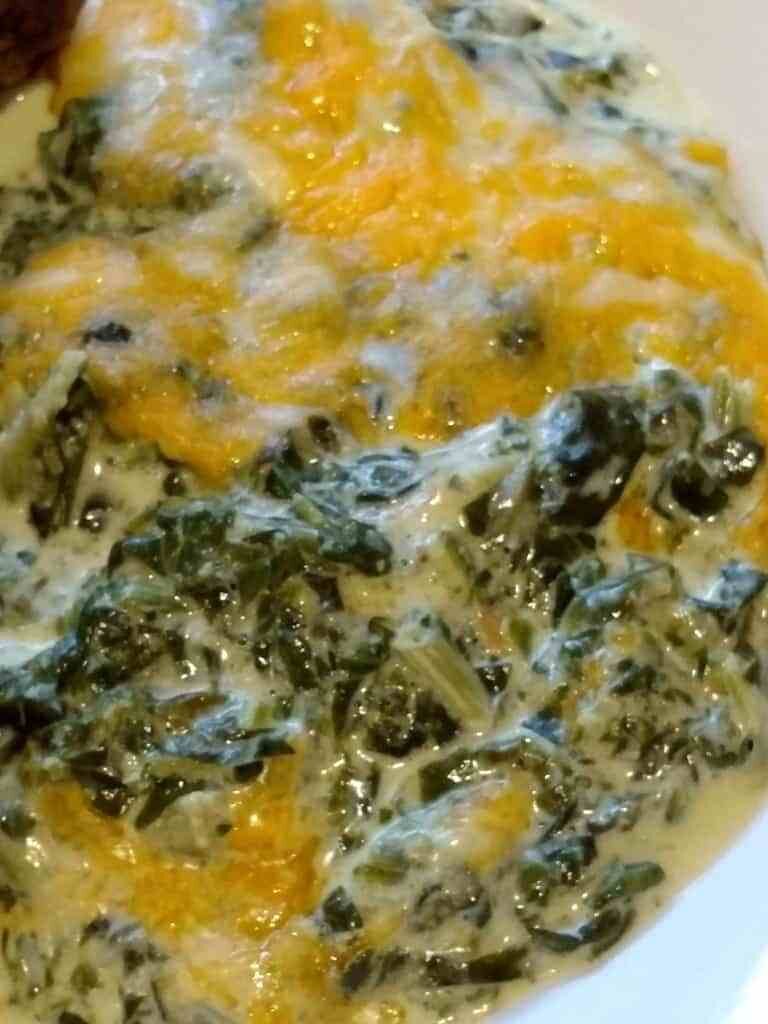 Cheese and spinach. Yum! Doesn't anything with cheese sound absolutely delish? This side dish works great any day of the year but works especially well during the holiday feasts. It can be made in the crockpot or a casserole dish and is low carb and gluten-free! WOW!!
---
PHOTO & RECIPE COURTESY OF Appetite For Energy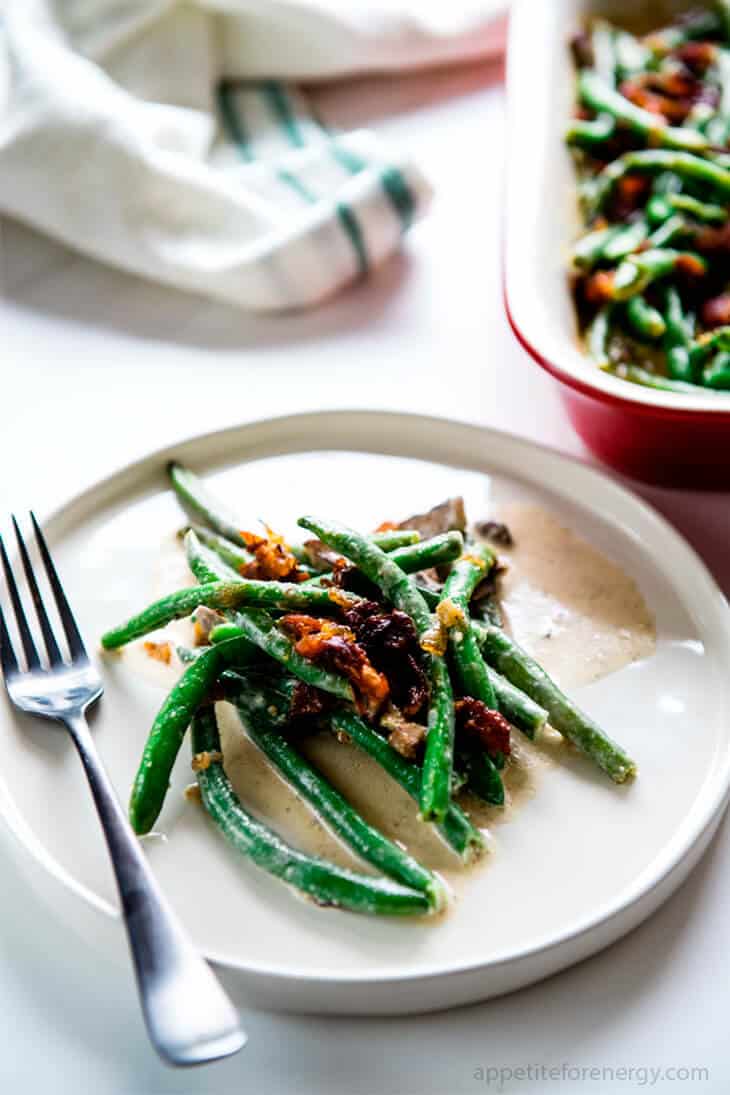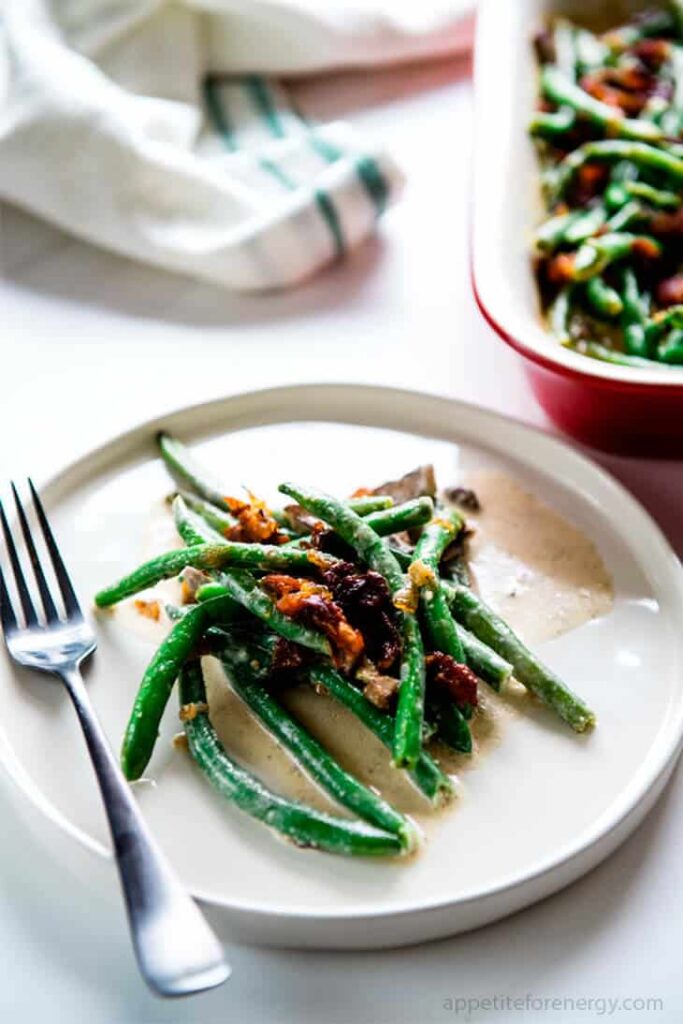 We love green beans because they are so easy to prepare and can be cooked in a variety of ways! A plate of this perfectly tender-crisp sauteed green beans, smothered in a CREAMY, BACON SAUCE is the easy yet impressive way to serve up a classic Thanksgiving side dish.
---
PHOTO & RECIPE COURTESY OF Delicious Little Bites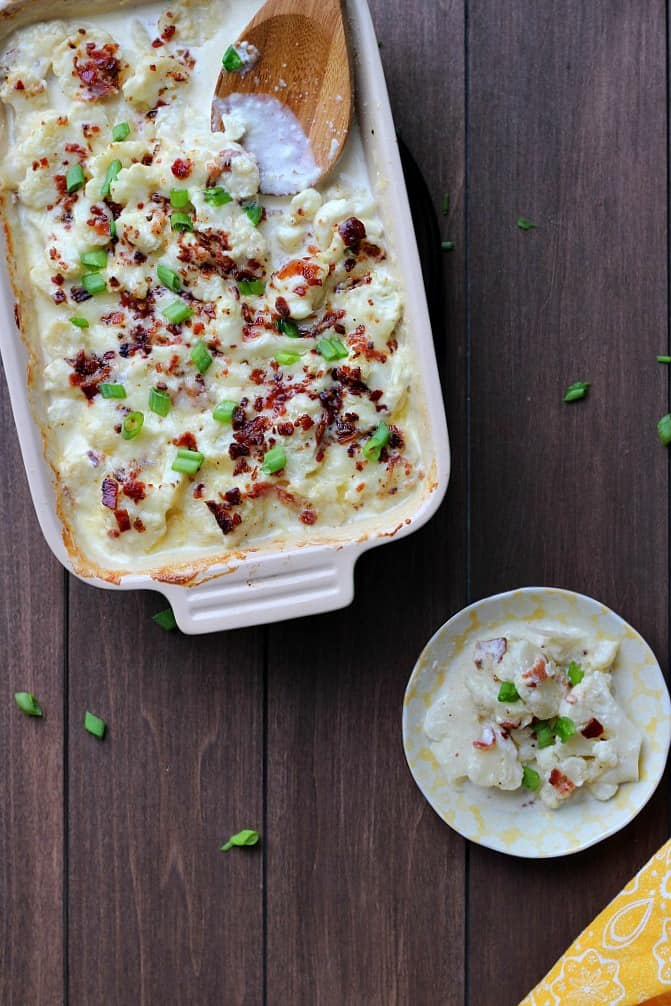 Keto Cauliflower Au Gratin… sounds delicious and fancy! This low carb Thanksgiving recipe is just as creamy and flavorful as Au Gratin Potatoes but with only 6 net carbs per serving. 10/10, definitely recommend!!
---
PHOTO & RECIPE COURTESY OF Wholesome Yum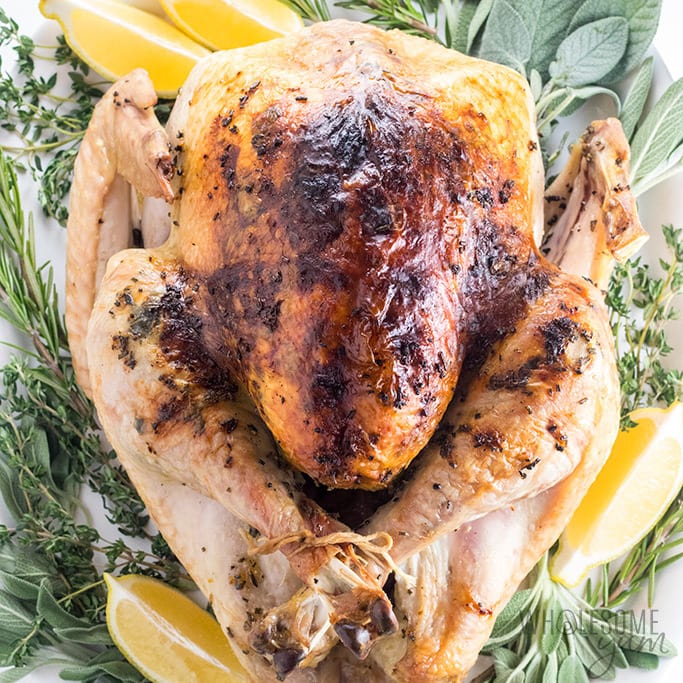 If you're looking for a keto-friendly, moist, and delicious turkey recipe, then this is festive low carb recipe is for you! You don't have to overcomplicate your Thanksgiving turkey to make it delicious. With just a few simple ingredients a little over 3 hours, you'll have 12 epic servings of this garlic butter herb-roasted turkey.
---
PHOTO & RECIPE COURTESY OF Low Carb Yum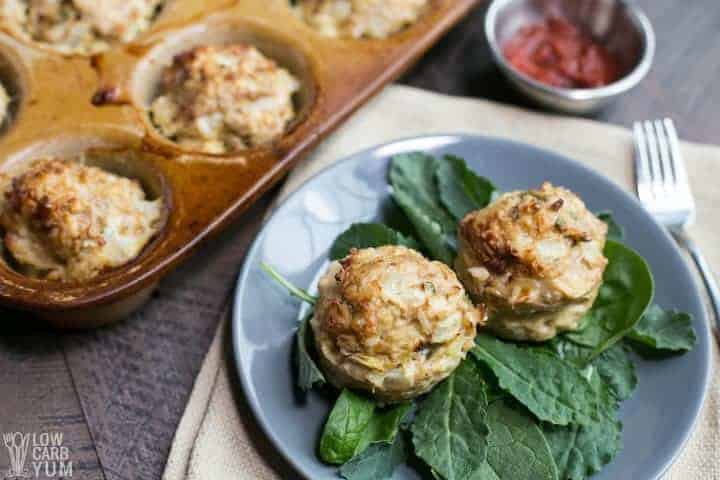 Maybe you're not thrilled with the idea of roasting a whole turkey and wanting something a bit more tame yet keto-friendly… if that's the case, these cheesy ground turkey meatloaf muffins are sure to be a hit. They're perfectly seasoned and juicy. The best part is that they come pre-portioned with no need for slicing! Delicious and convenient — I'll take 10!
---
Looking for more keto holiday recipe inspiration?
Check out all Real Balanced ketogenic recipes here!
Reader Interactions