Looking for a light, airy dessert that is perfect for the fall season? Try out my DELICIOUS Low Carb Pumpkin Mousse recipe!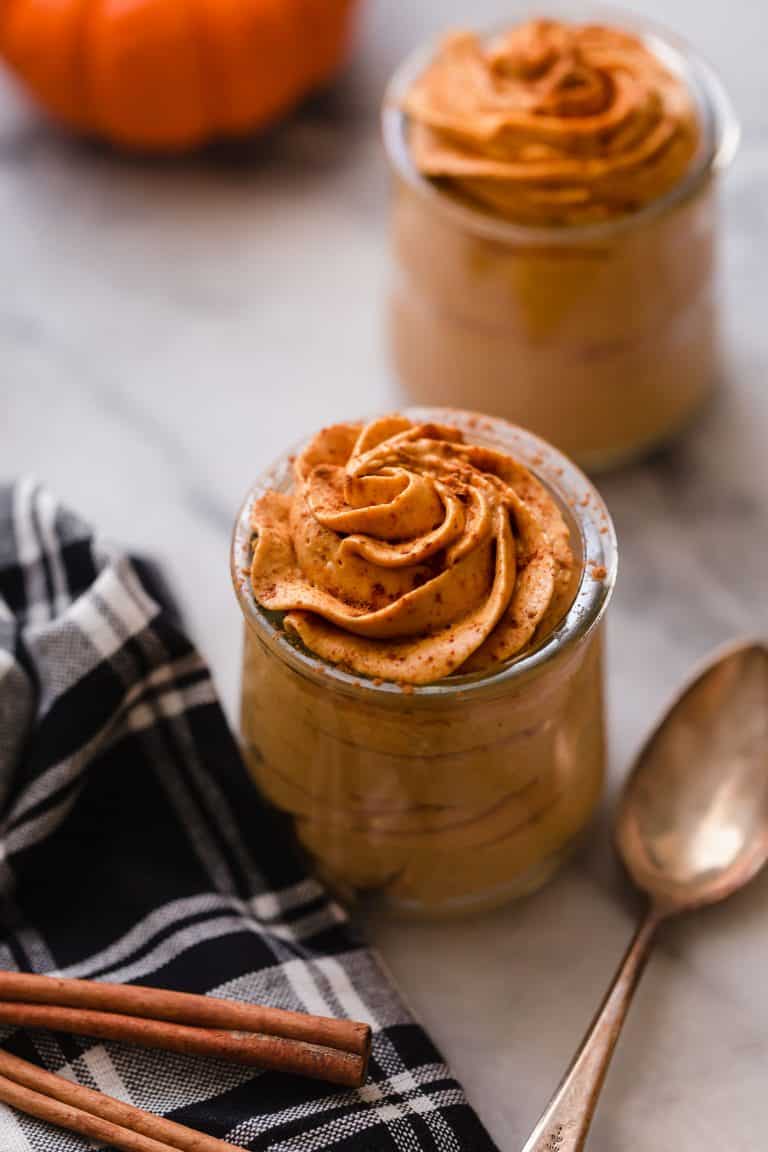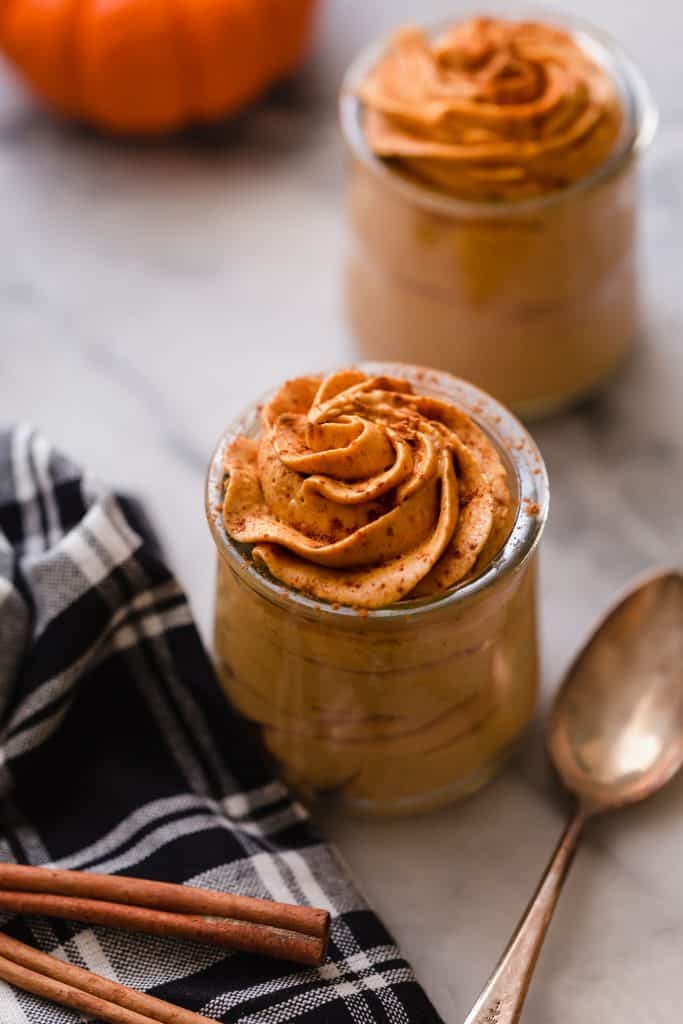 Get ready for the BEST dessert mousse you have ever had! Seriously, this stuff is absolutely mouth watering! You have GOT to try it, especially if you are on a well-deserved pumpkin food kick since it FINALLY feels like fall outside! Personally, ever since the summer heat went away, I have been alllllll about the pumpkin foods. After you try this recipe, I know that you will be too!
This low carb pumpkin mousse is amazing. I love to make a batch up in advance to have on-hand for when I am craving a sweet, light, pumpkin dessert. It's also great for fun fall gatherings. Everyone loves it!

Where did mousse come from?
Dating as far back as the 17th century, mousse has been around for quite a long time now. Meaning "foam" in French, mousse became a common staple within the country many centuries ago. It wasn't until the 1890s, however, that it began showing up in the States.
Interestingly, when first served in the United States, it hadn't been as a sweet dessert but rather a pairing to fish and vegetable dishes. It wasn't until the early 1900s that French artist Toulouse Lautrec had the amazing idea of adding chocolate to it. From there, mousse evolved to be what we know today.
Typically the tasty dessert is made with a bunch of eggs, butter, and sugar. A LOT of sugar. This low carb pumpkin mousse version, however, does not use ANY of those ingredients and is arguably a much healthier twist on the classic. In fact, it is low carb and totally ketogenic diet-compliant!
Net carbs in low carb pumpkin mousse
After tasting this DELICIOUS mousse, it is hard to believe that it is, in fact, low carb and keto-friendly. It truly is, though! The net carbs in one serving totals to only 5.1 grams! By carefully selecting a combination of ingredients to achieve a certain taste and texture, this mousse is crafted to be a healthy spin on the centuries-old classic recipe.
One of the ways I keep the carb count low is through the use of Lakanto Monk Fruit Sweetener. A healthy alternative to traditional, refined sugar, monk fruit sweetener is the WAAAY better choice. It's net carb free, 100% natural, doesn't spike blood sugar, and is totally DELICIOUS. Taste-wise, you cannot tell the difference in the swap. It also uses a 1:1 ratio to sugar, making it such a simple swap that you can easily incorporate into any recipe!
If you are interested in trying out the sweetener, or perhaps need to re-stock, check out this awesome deal that Lakanto has been kind enough to share with Real Balanced readers:
60% OFF ON THE LAKANTO TASTE TEST BUNDLE
Want to try some more desserts that use monk fruit sweetener? Check out this compiled list of over 40 keto monk fruit-sweetened recipes!
This low carb mousse is full of awesome, tasty ingredients
The AMAZING taste of this pumpkin mousse is seriously unparalleled. It is achieved by using a specific selection of ingredients and spices. You are absolutely going to LOVE it. This particular low carb pumpkin mousse recipe uses cream cheese, monk fruit sweetener, heavy whipping cream, vanilla extract, cinnamon, ginger, nutmeg, allspice, cloves, and of course, pumpkin!
One of my favorite parts about making this dessert is how downright simple it is. It literally only requires ten minutes of prep time. That's it! Ten minutes. After that, it just has to be chilled in the fridge for at least an hour. Then, it is ready to enjoy!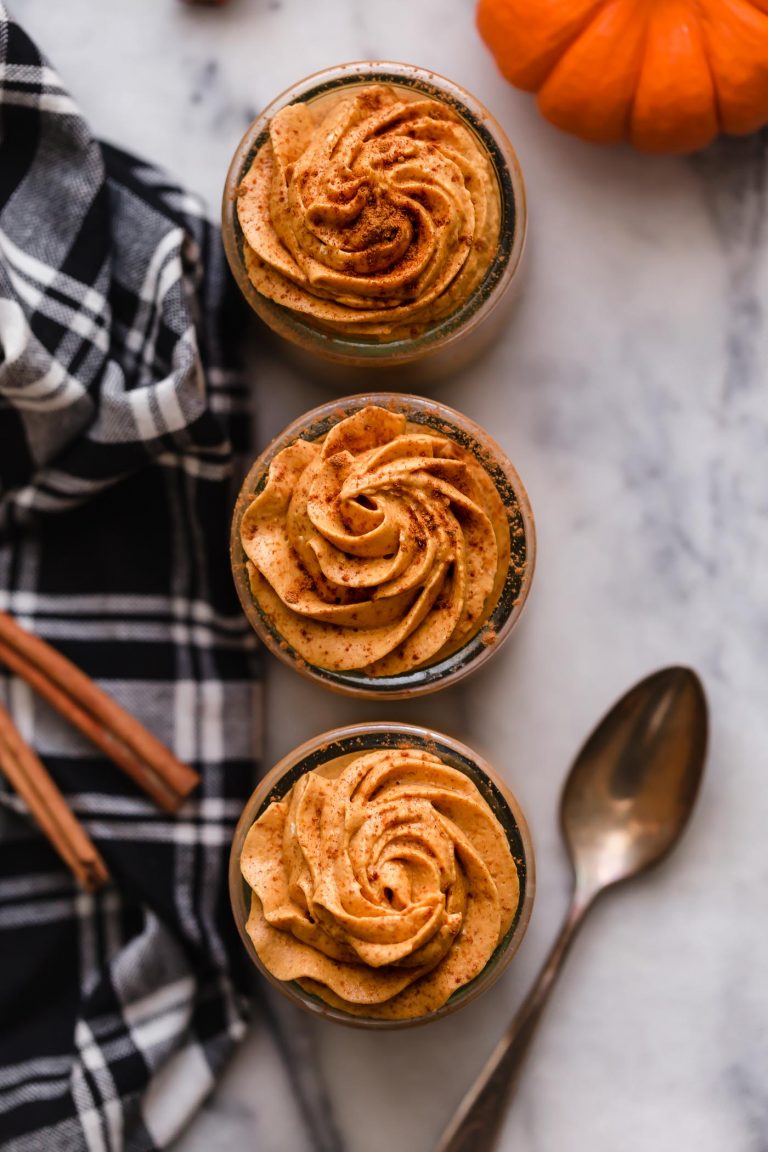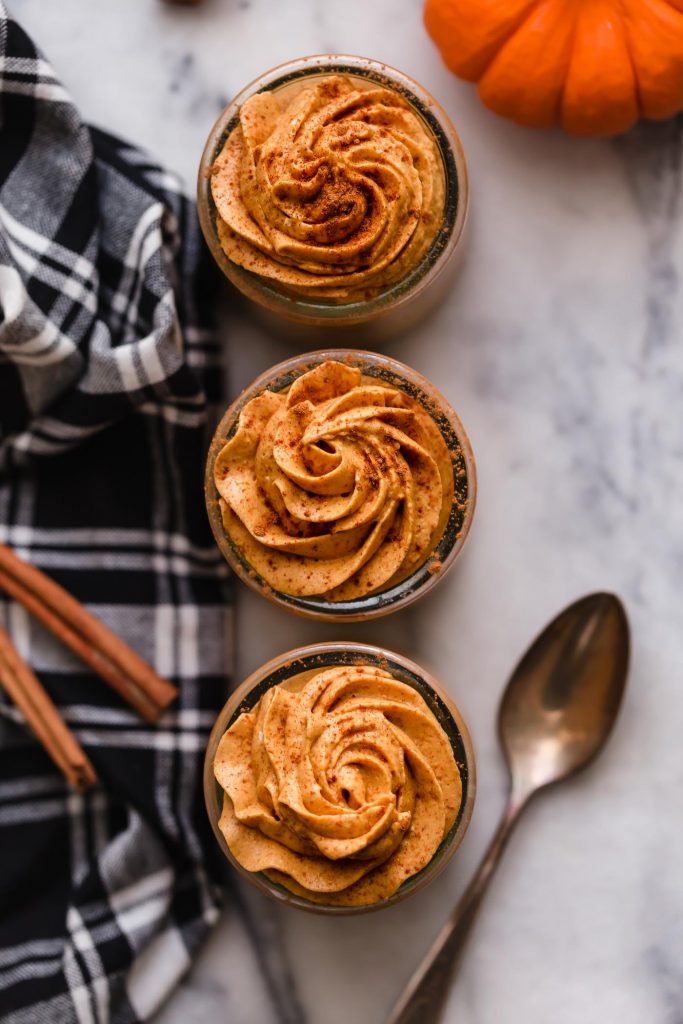 This pumpkin mousse recipe is SO easy!
Using a food processor, pulse monk fruit sweetener until powdered, and set it aside.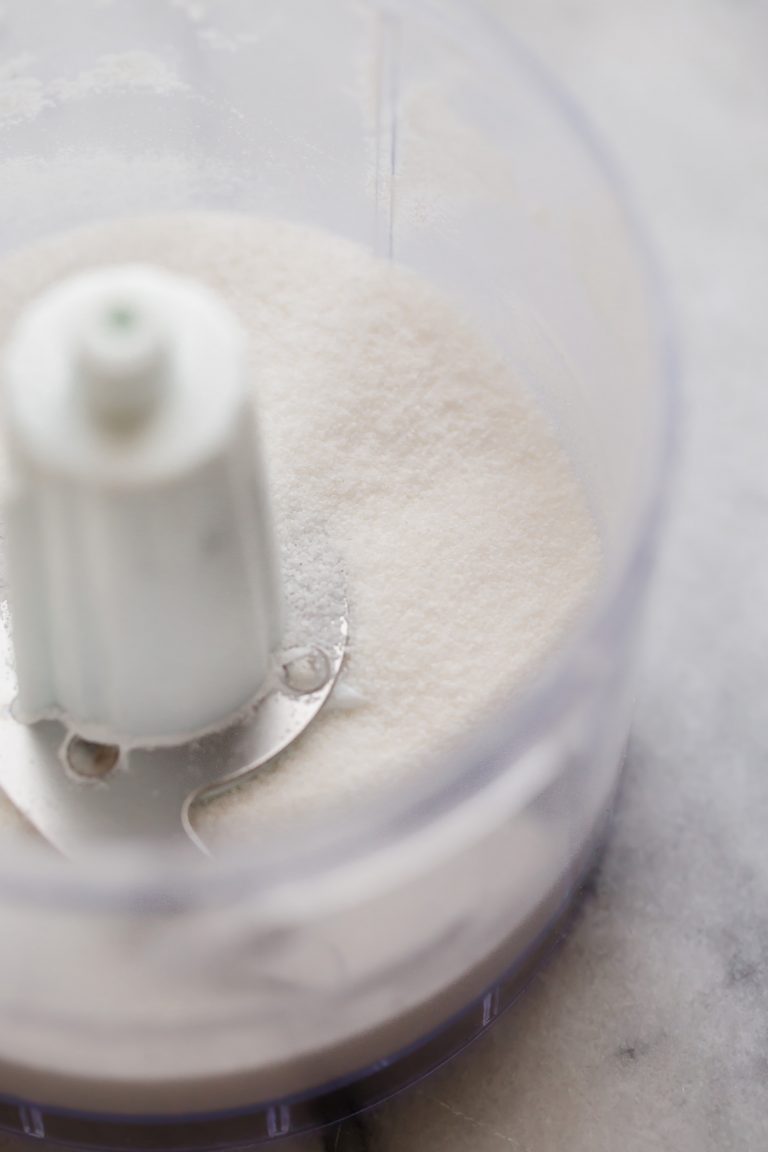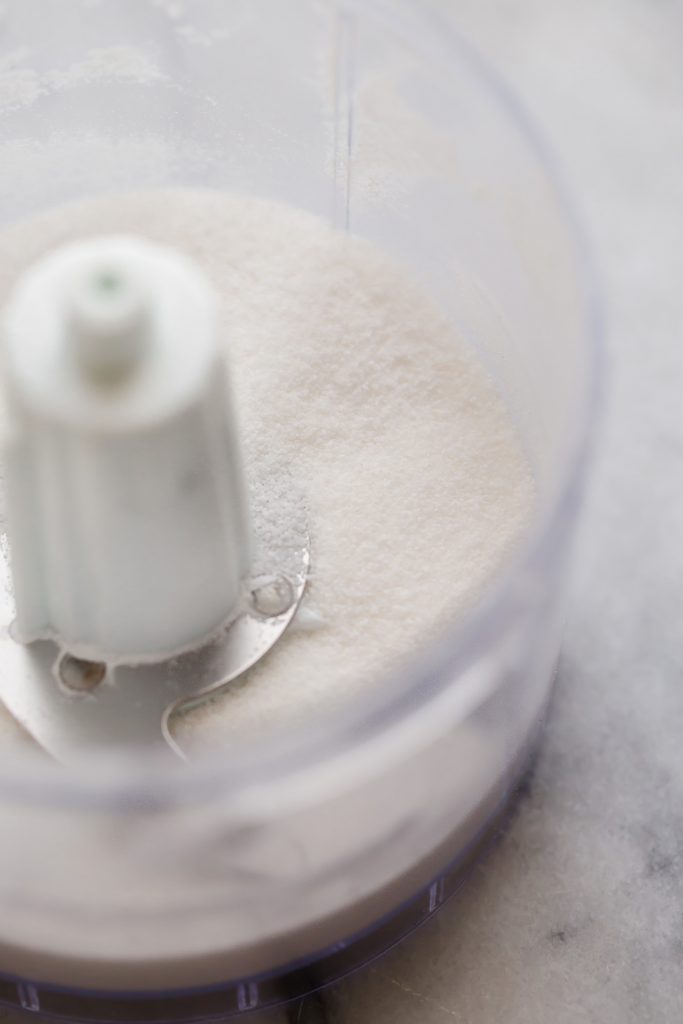 To a mixing bowl, using an electric mixer, mix together pumpkin puree and cream cheese until creamy and ingredients are fully incorporated.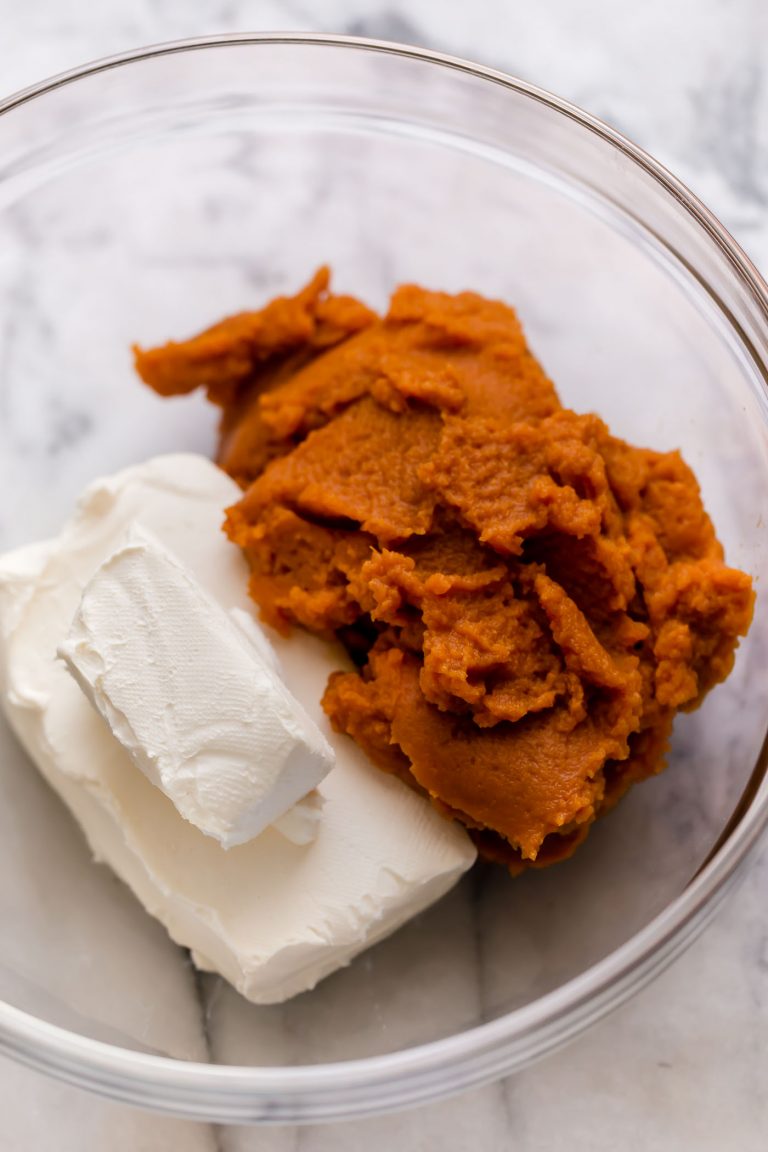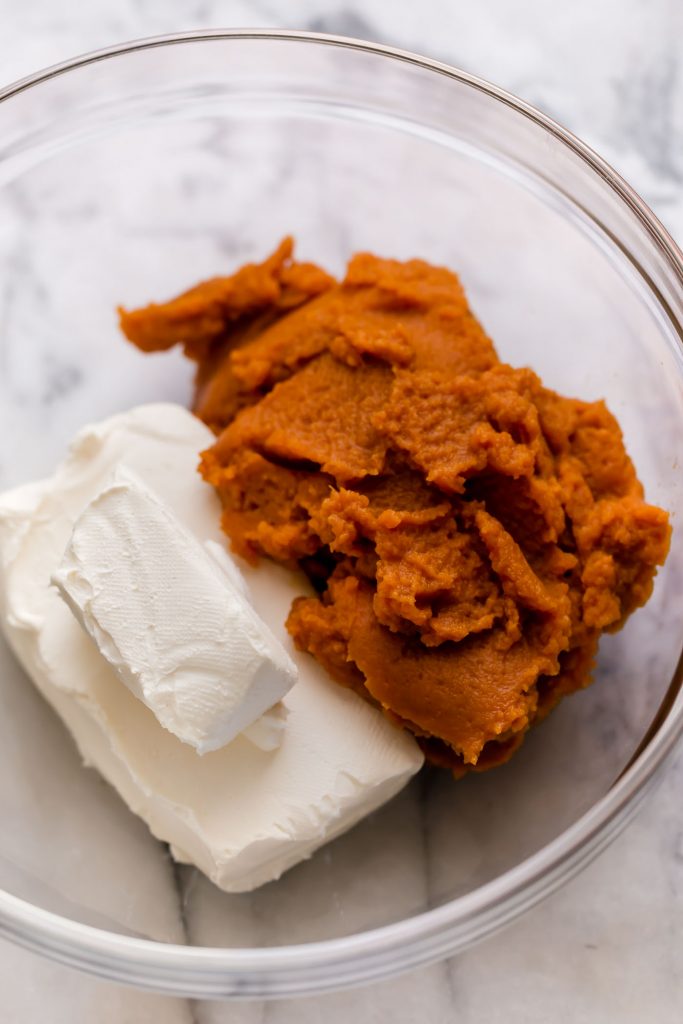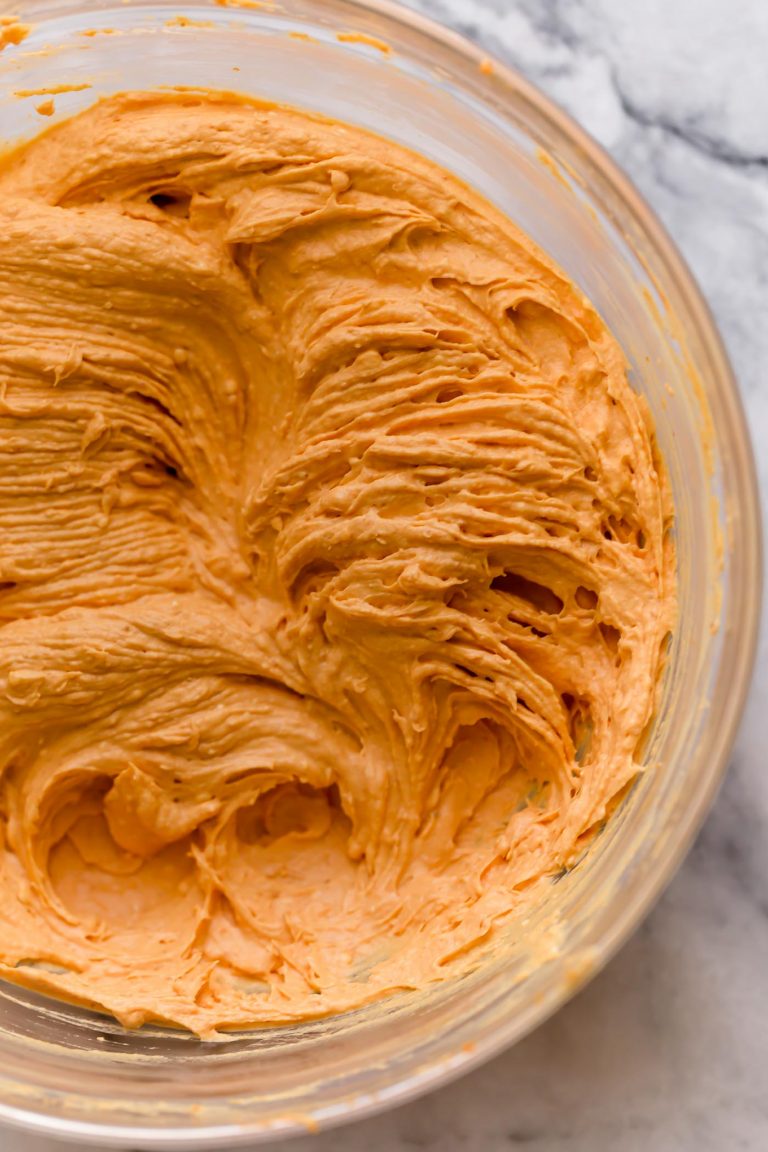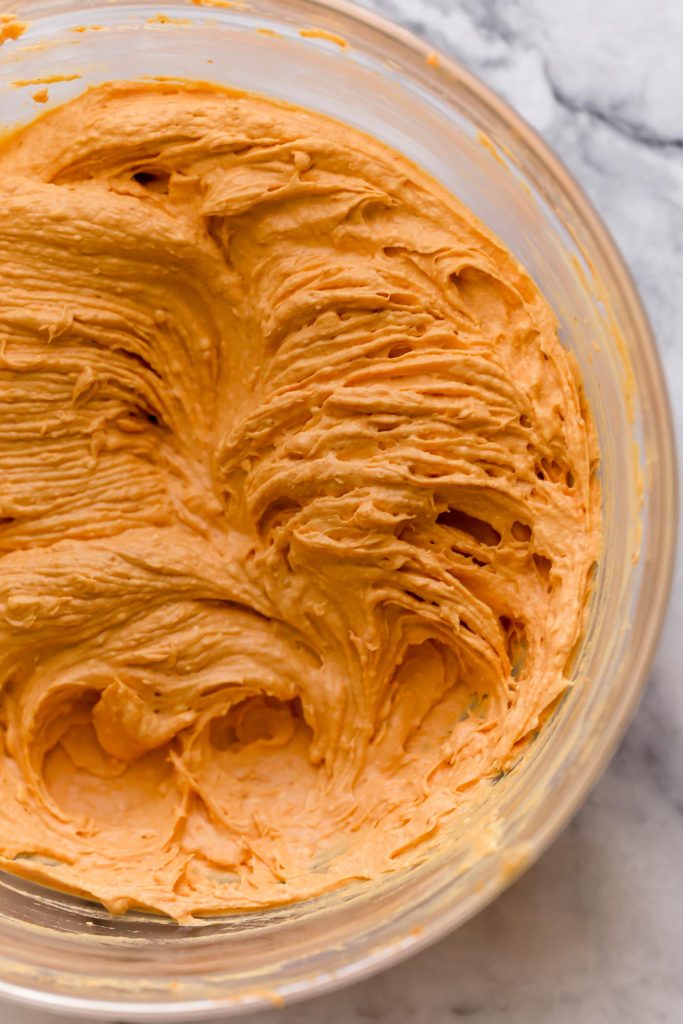 To mixing bowl of pumpkin puree and cream cheese, add powdered monk fruit sweetener.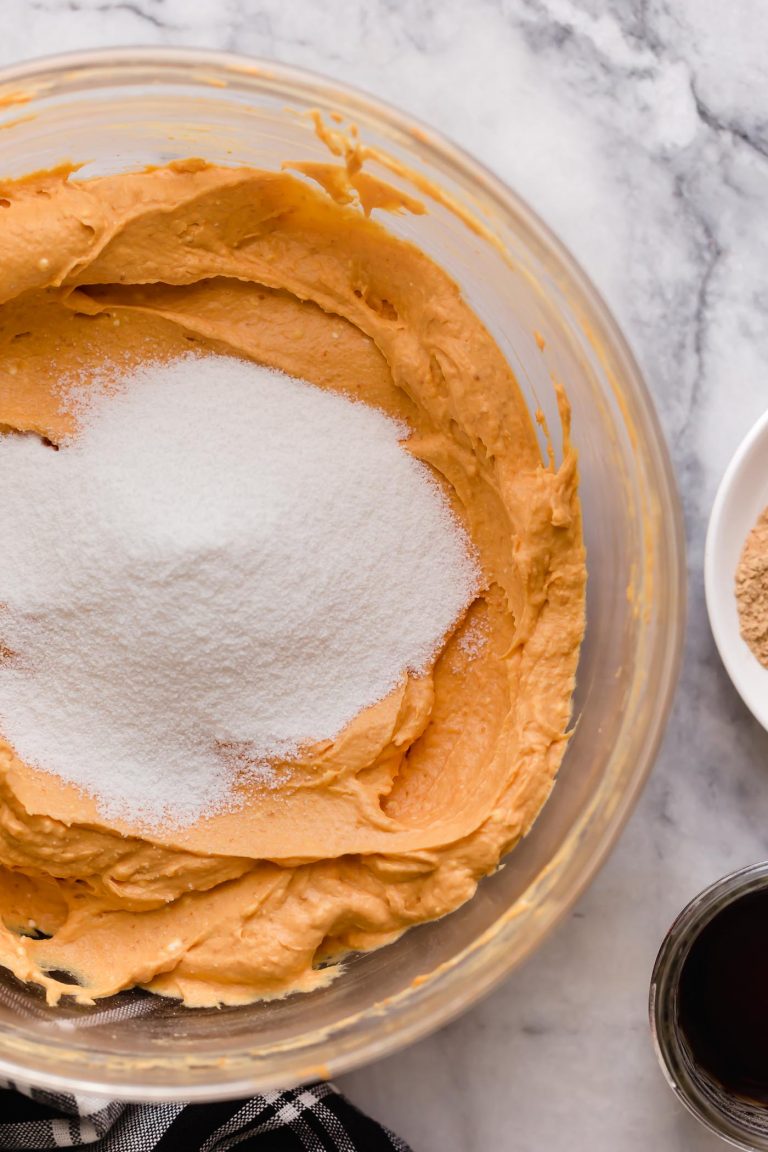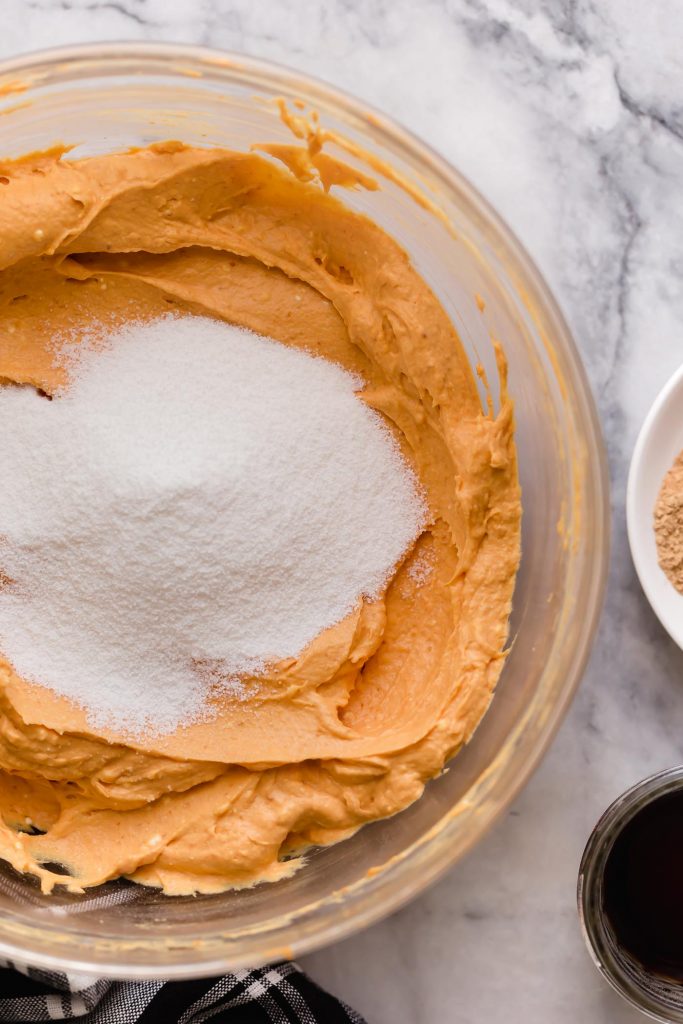 Then add cinnamon, ground ginger, ground nutmeg, ground allspice, and ground cloves.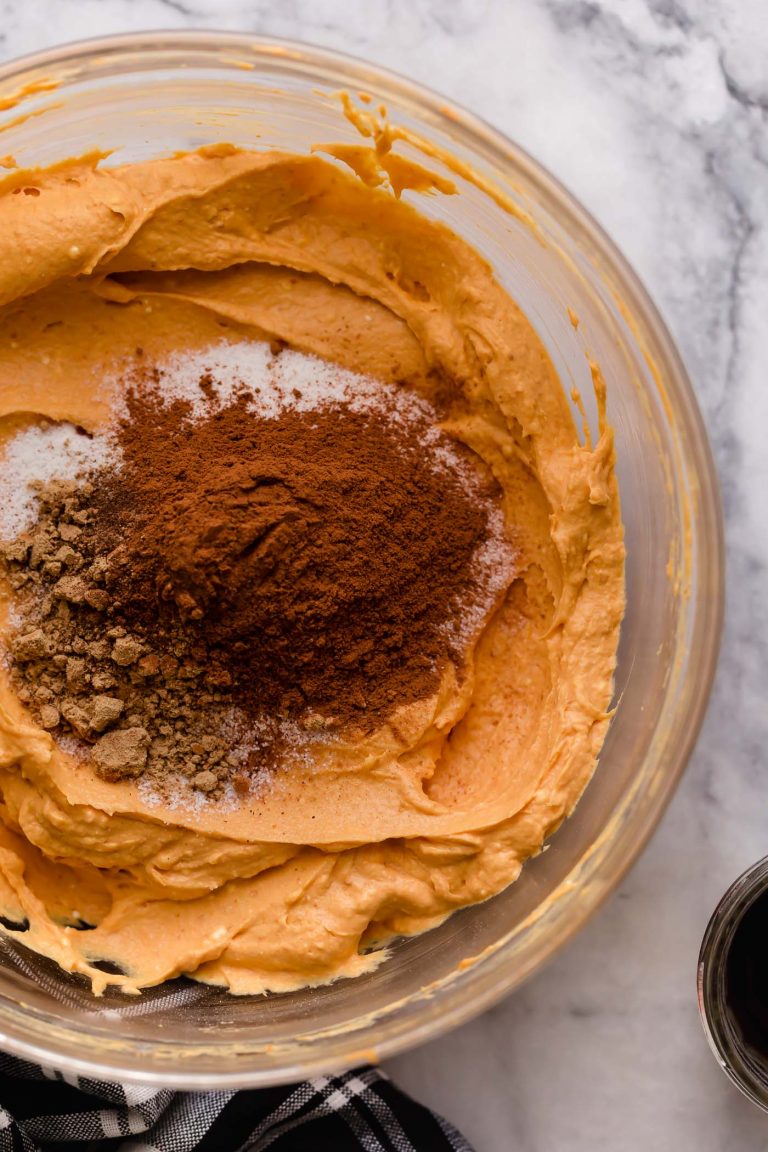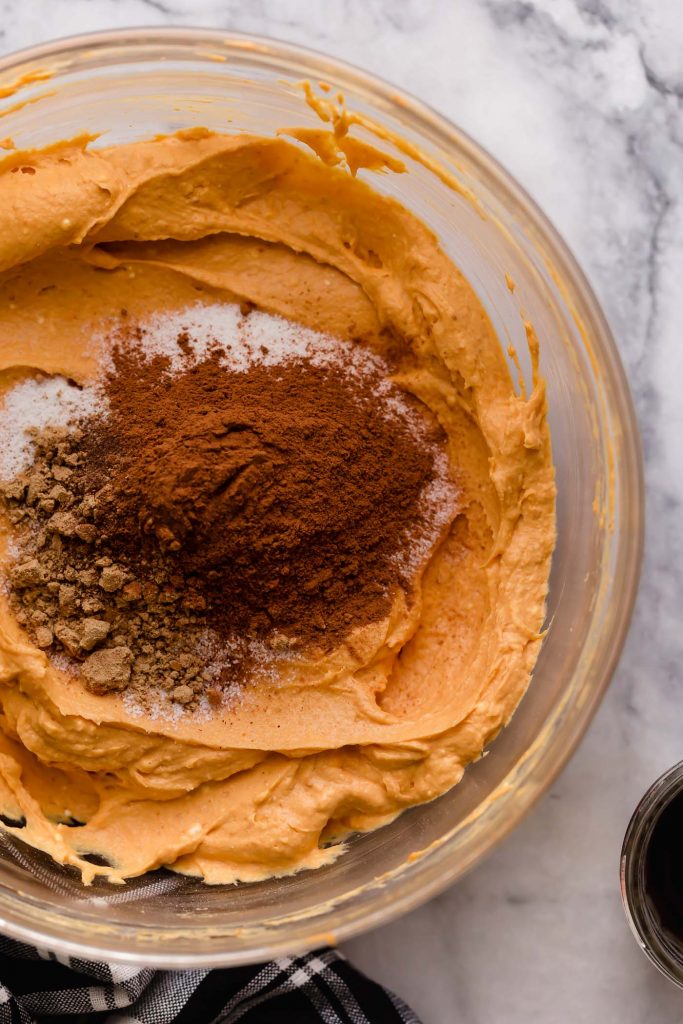 Pour in the vanilla extract…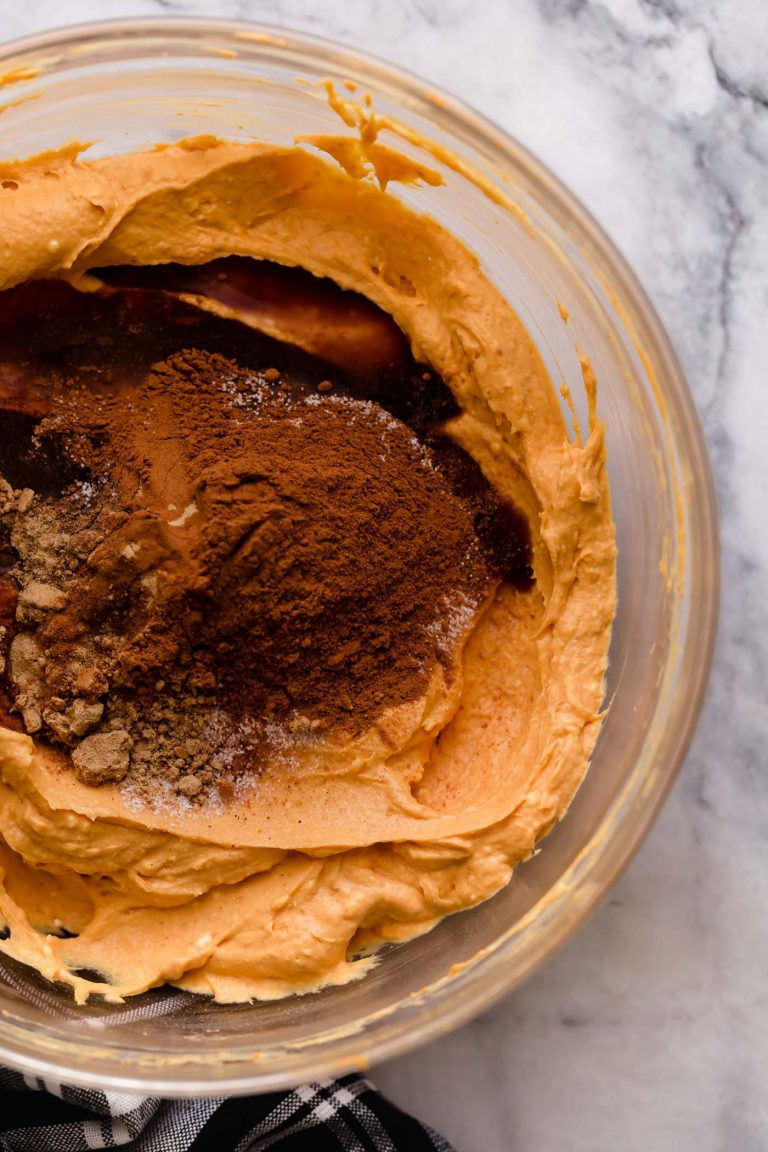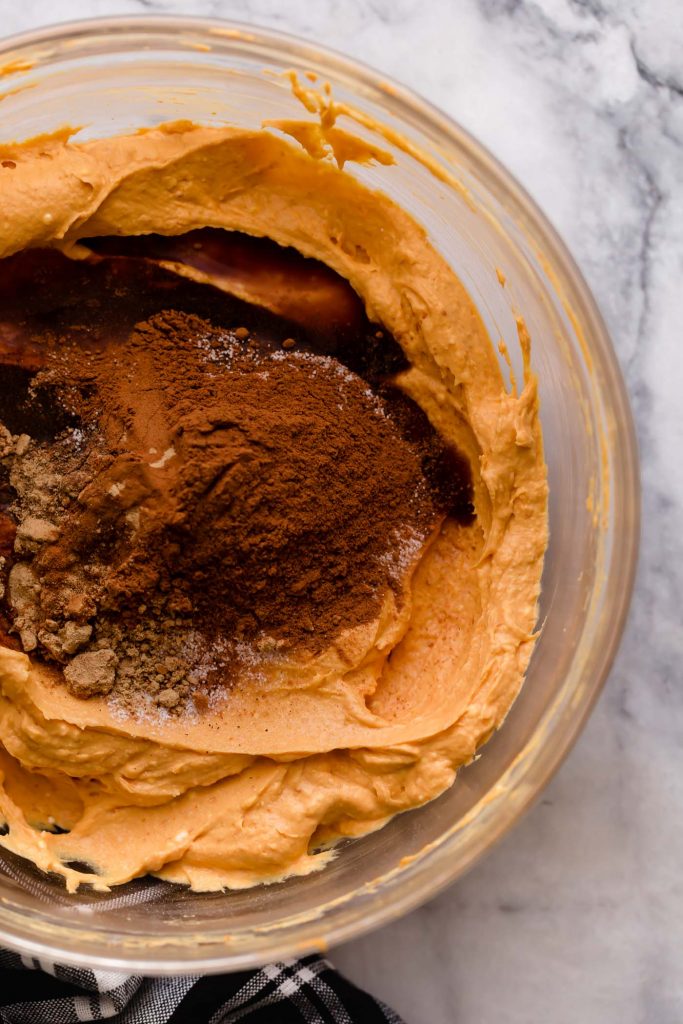 …and the heavy cream…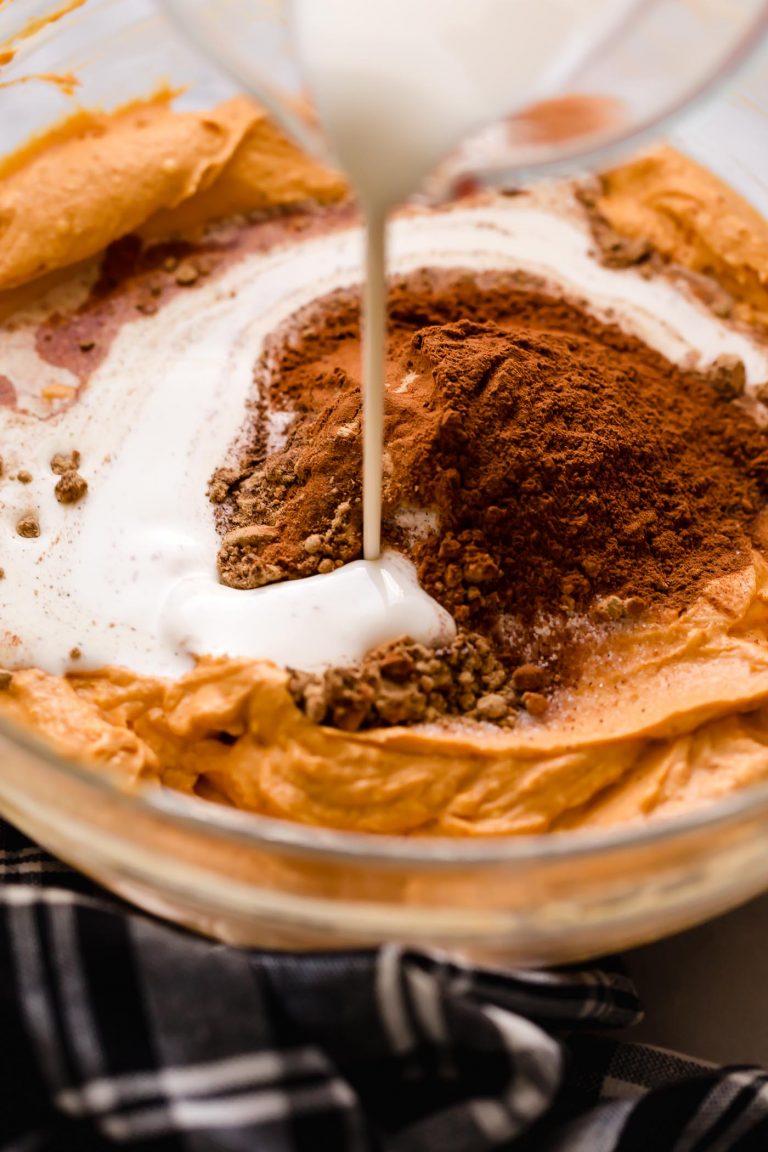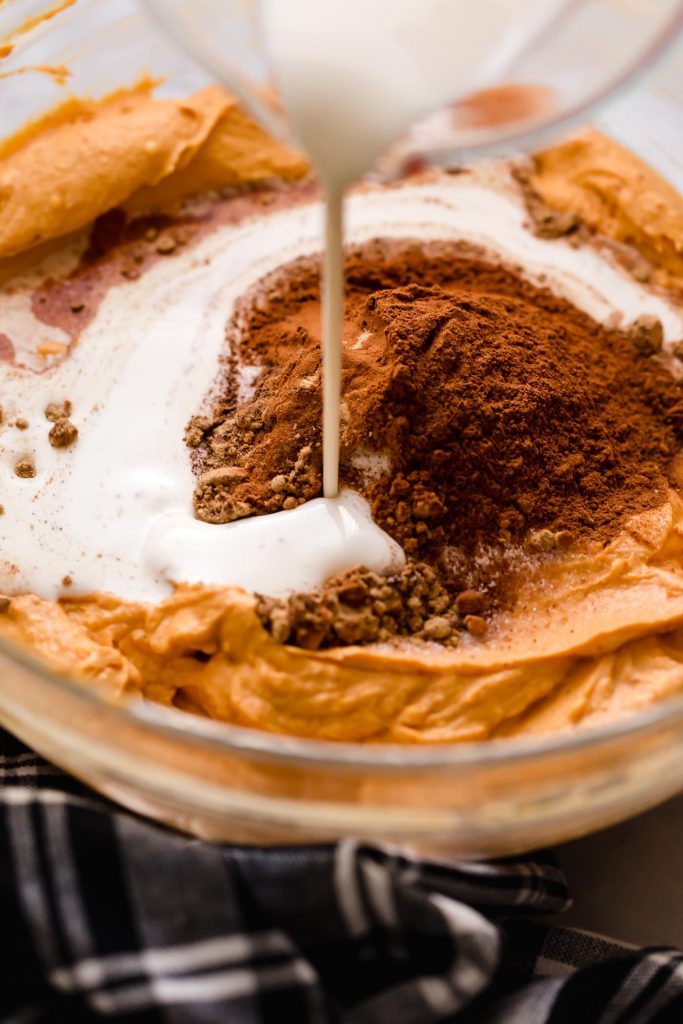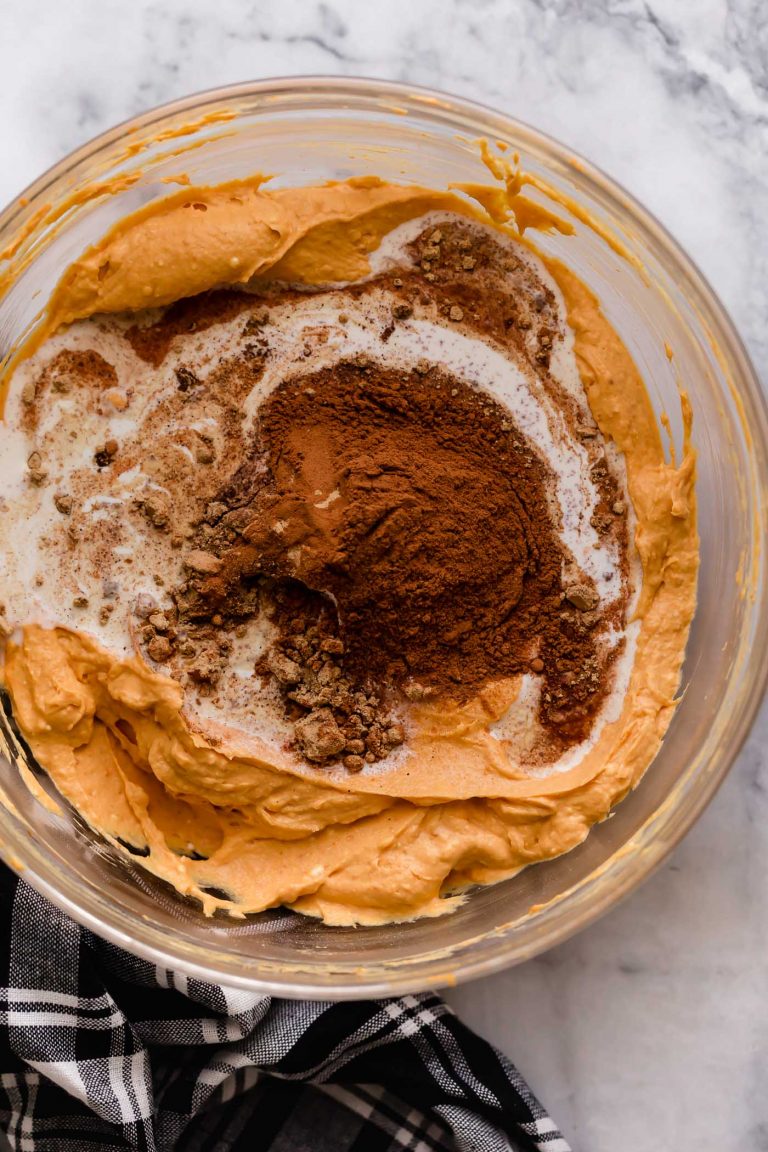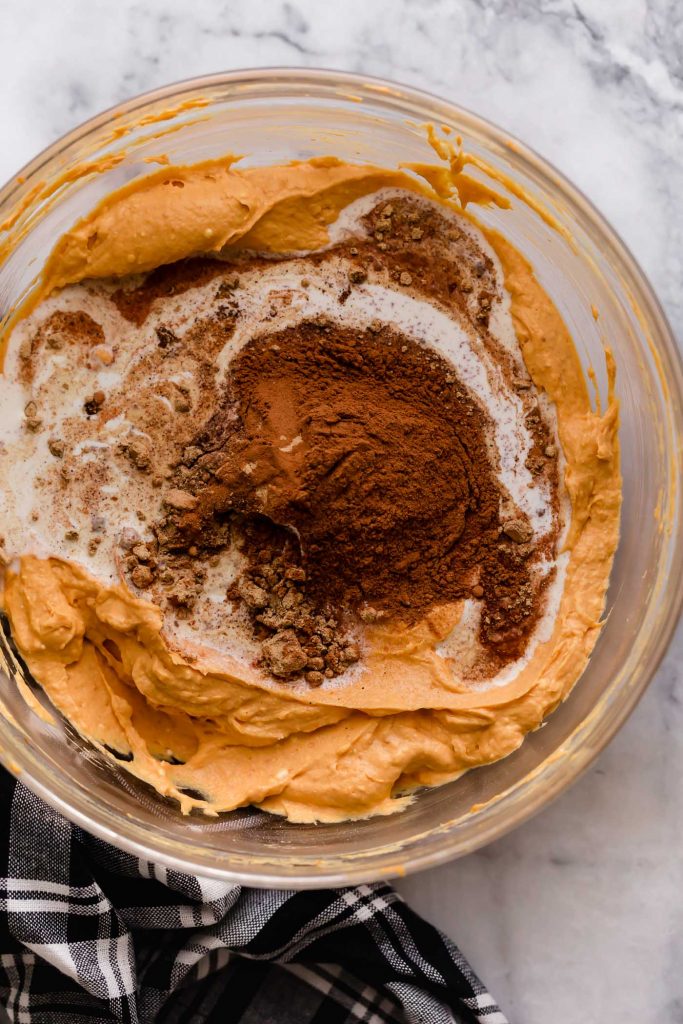 Mix again with electric mixer until ingredients are well-combined and the mixture is desired mousse consistency. Cover bowl with lid or plastic wrap, transfer to refrigerator, and chill for 1 hour.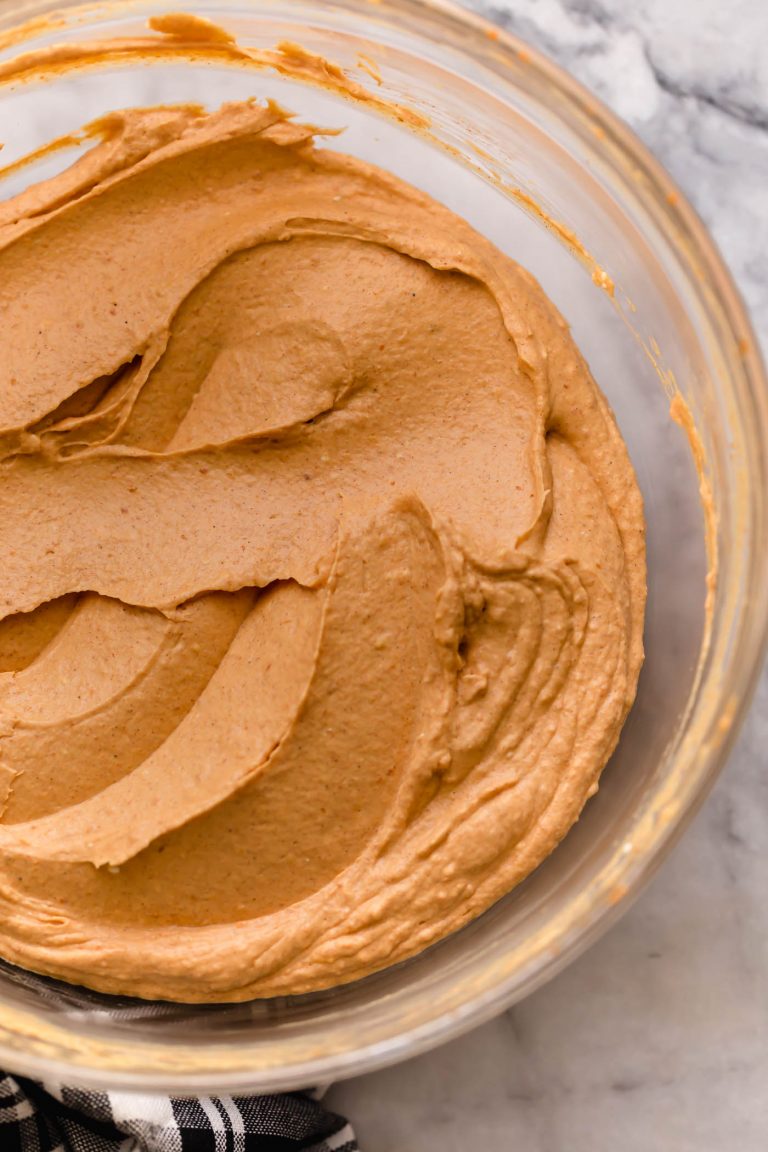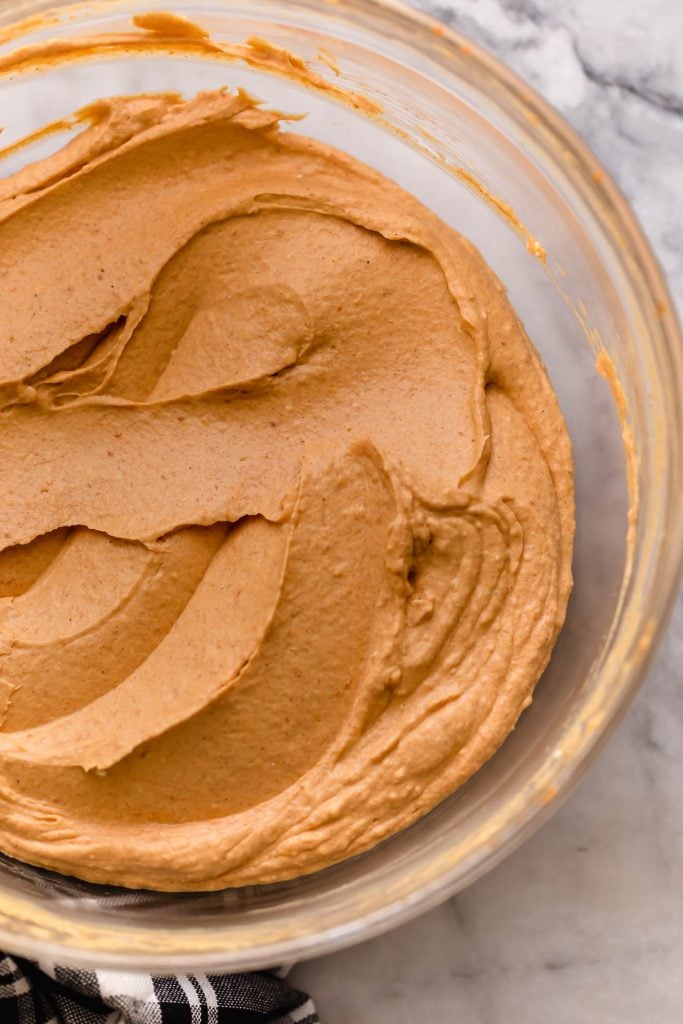 Serve chilled with cinnamon sprinkled on top.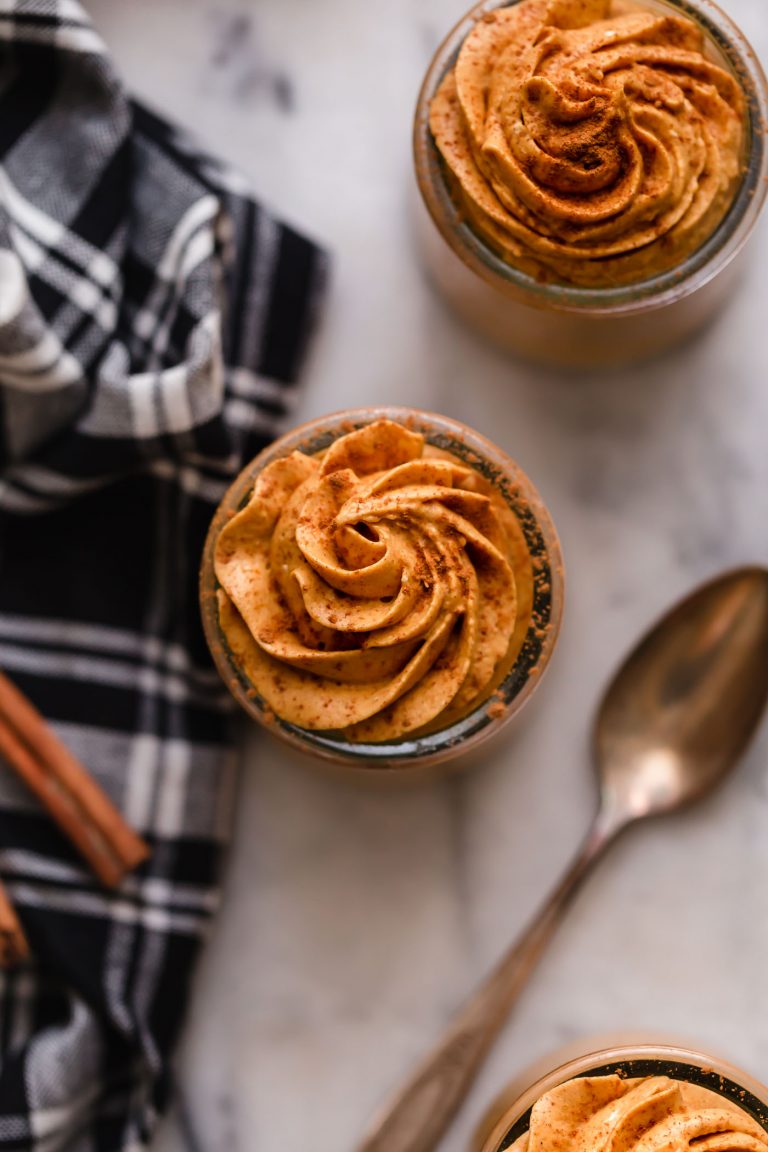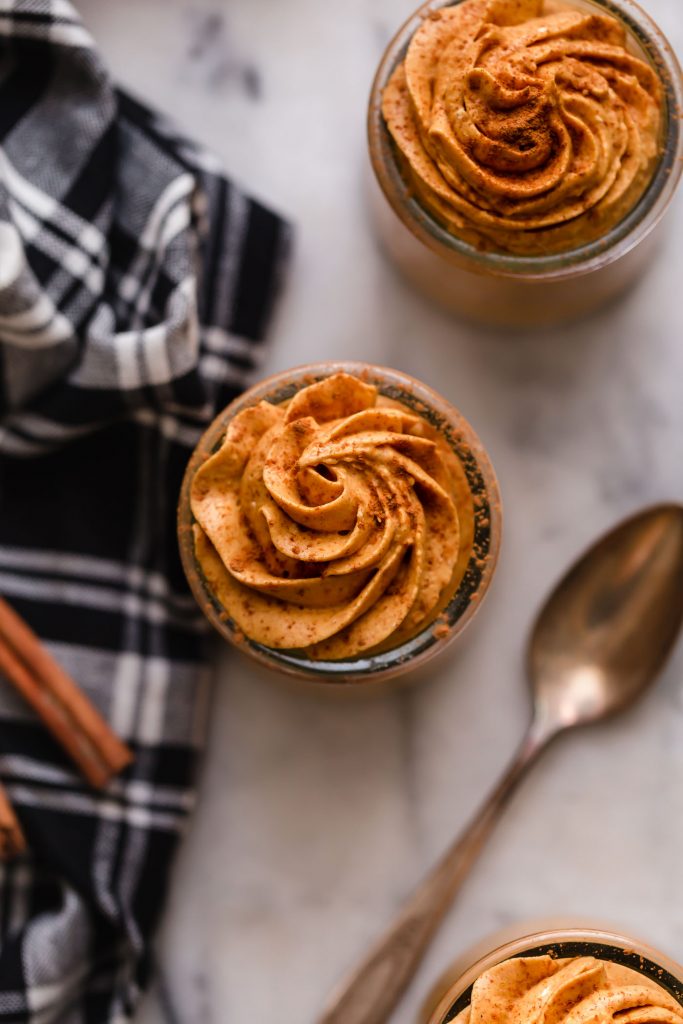 Diets this low carb pumpkin mousse is compliant with
Keto and Low Carb: Containing only 5.1 grams of net carbs per serving, this mousse is great for those on a ketogenic or low carb diet!
Primal: The ingredients in this mousse recipe follow primal diet restrictions.
Egg Free: This recipe does not call for the use of eggs.
Nut Free: Completely free of nuts and nut products, this low carb pumpkin mousse recipe is safe to consume for those with nut allergies and intolerances.
Coconut Free: This low carb pumpkin mousse recipe does not contain coconut products.
Vegetarian: This recipe is great for vegetarians!
Refined-Sugar Free: Thanks to the use of Lakanto Monk Fruit Sweetener, this mousse does not contain any refined or traditional sugars.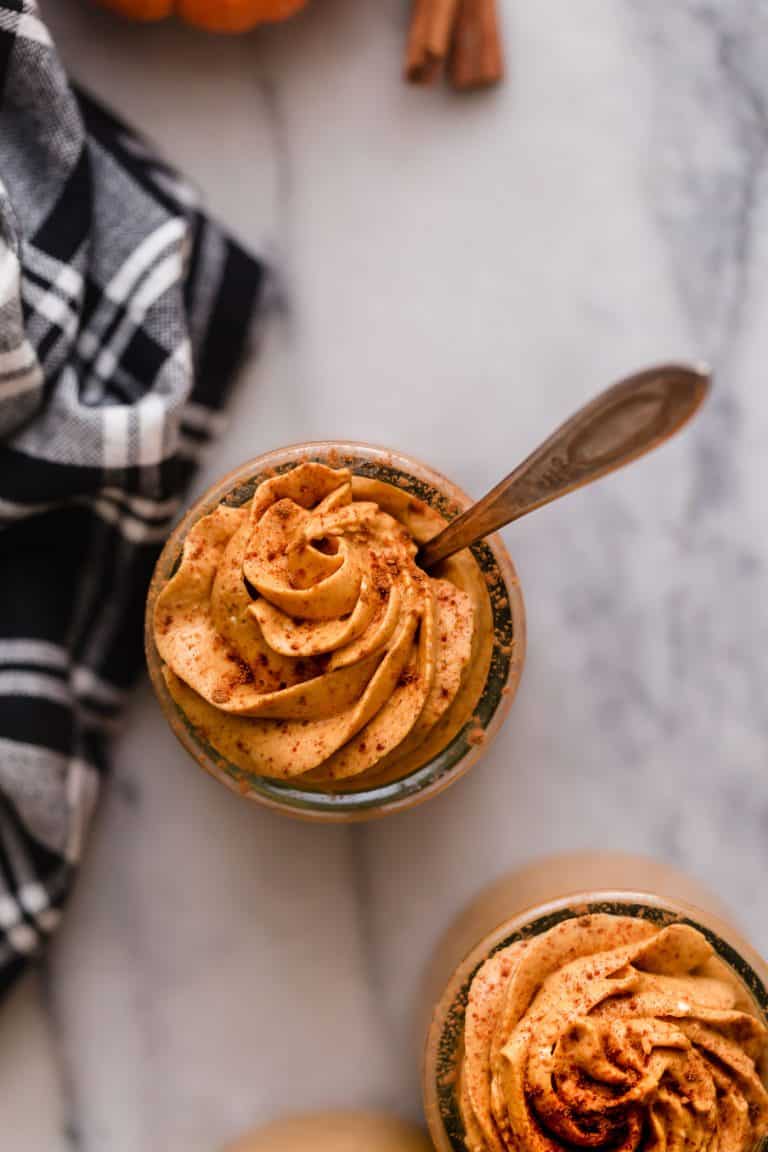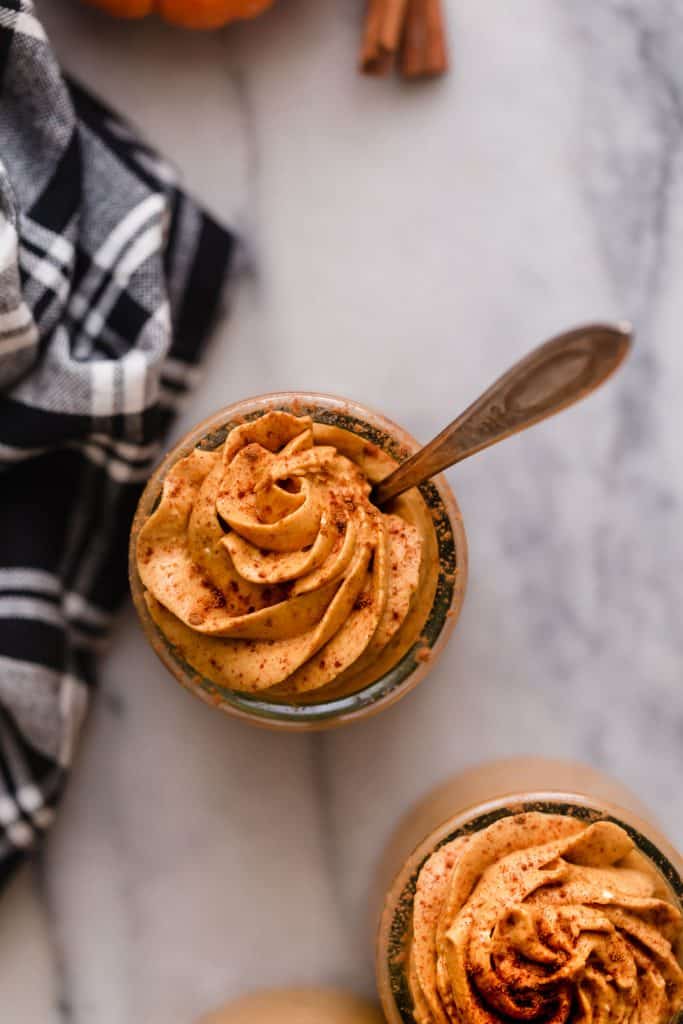 Craving more Real Balanced treats?
If you are like me, you are ALLLLL about the pumpkin treats right now! Try these additional Real Balanced pumpkin recipes to keep your pumpkin kick going strong!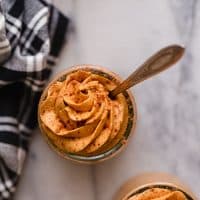 Low Carb Pumpkin Mousse
---
Author: Sara Nelson
Prep Time: 10 minutes
Cook Time: 0 minutes
Total Time: 1 hour, 10 minutes
Yield: 8 servings 1x
Category: Dessert
Method: Chill
Cuisine: American
Description
Are you looking for the perfect Thanksgiving or fall dessert that is low carb and delicious? My low carb pumpkin mousse is the perfect fall dessert. This pumpkin mouse is low carb, keto approved, nut free, primal, egg free and sugar-free! Make this healthy Thanksgiving treat.
---
---
Keywords: low carb pumpkin mousse, low carb pumpkin mousse recipe, low carb pumpkin cheesecake mousse, low carb pumpkin cheesecake mousse recipe
Photo credit: Jess Larson
Reader Interactions