Whether you're celebrating Mardi Gras or National Pancake Day, you definitely need to check these easy and delicious low carb keto pancake and waffle recipes out! We've got sweet, we've got savory, we've got everything you need to help you get your pancake fix.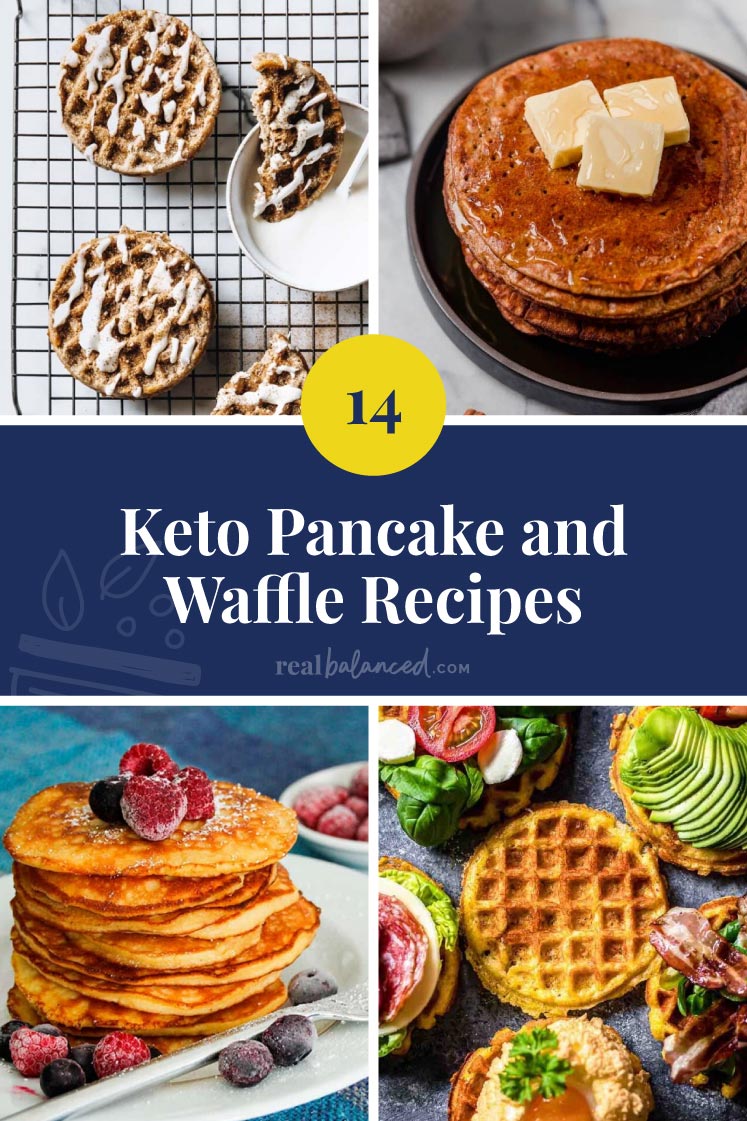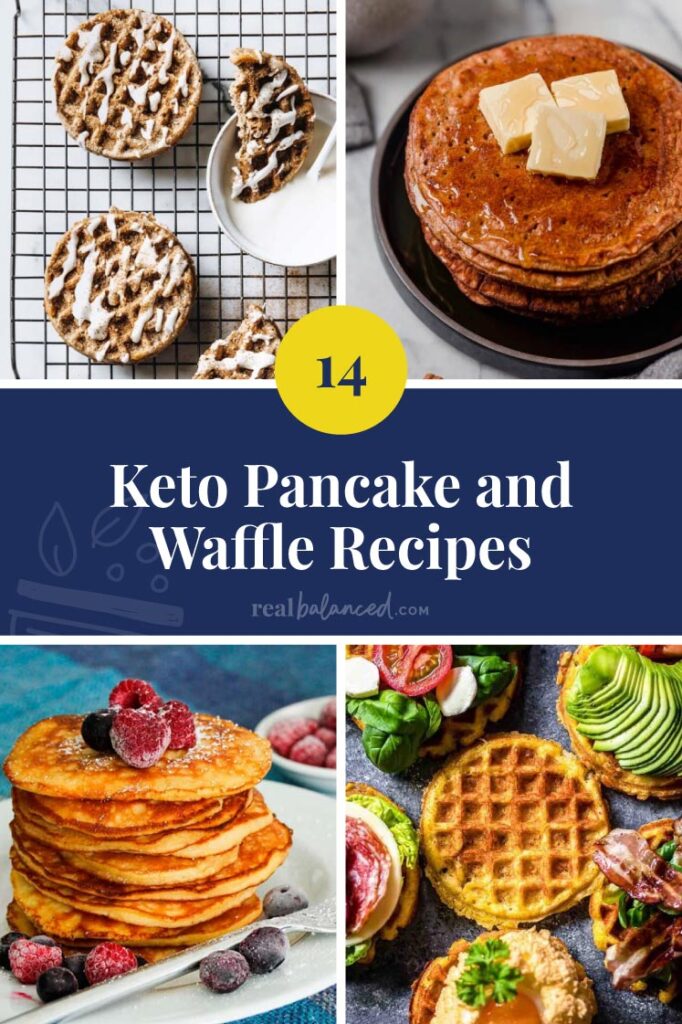 How to make pancakes keto?
The gist of it all is in the ingredients. You can swap out the flour with something more keto-friendly like almond flour, coconut flour, or sunflower seed flour.
If you're allergic to nuts, then you'll want to try using flour derived from coconuts and sunflower seeds. Just make sure you follow the measurements included in the recipes posted below since these flour variants hold water quite differently.
What are chaffles?
Chaffles are basically keto-friendly waffles that are usually made out of mozzarella cheese and eggs. I've added them here just in case you prefer to eat low carb keto waffles over pancakes (wink).
14 Easy and Delicious Low Carb Pancake + Waffle Recipes
If you love breakfast food, like me, then you're going to enjoy having an arsenal of pancake and waffle recipes that are not only low carb but also packed with protein and fat!
Take your pick from these recipes and let me know which one you like best.
---
Photo & Recipe Courtesy of Real Balanced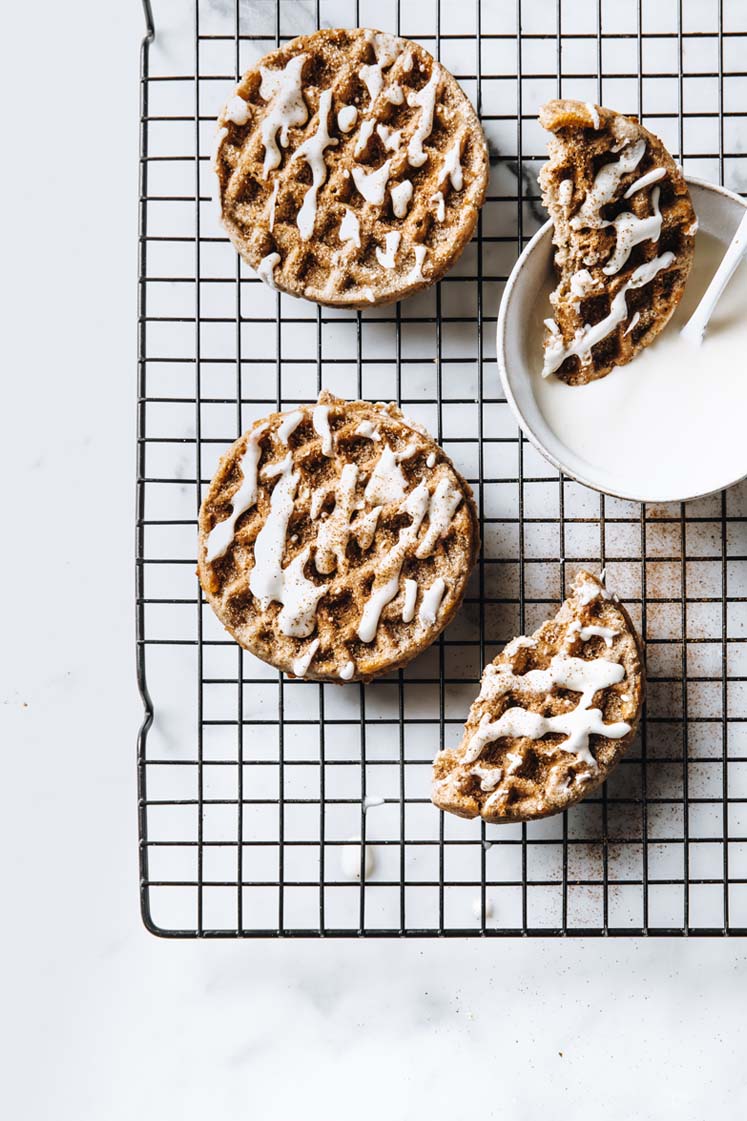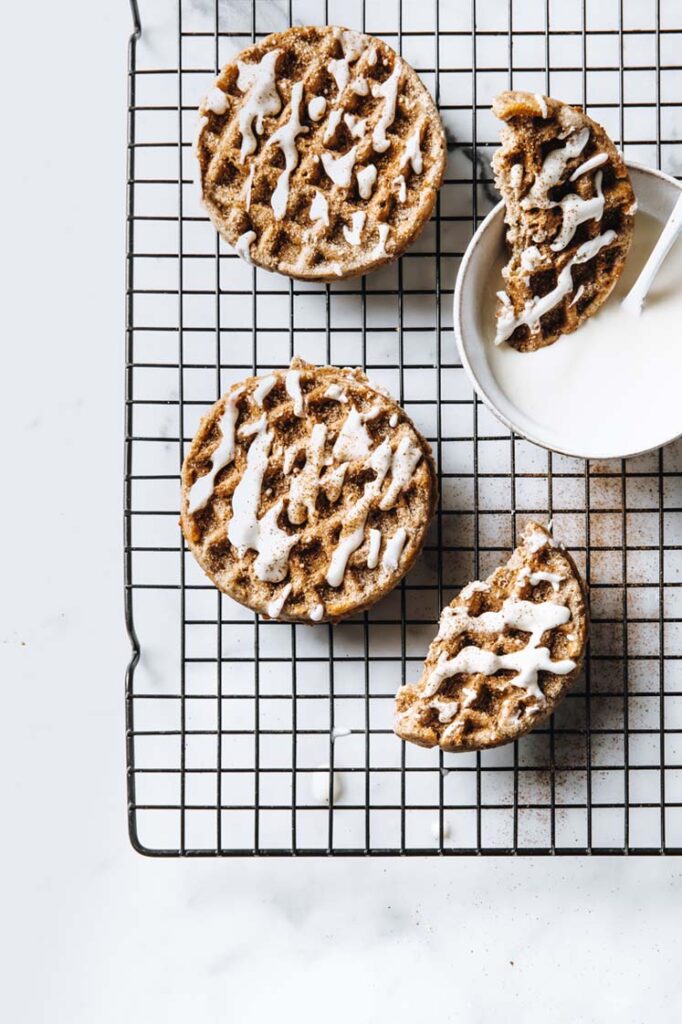 These keto cinnamon roll chaffles are perfect to munch on for breakfast! They are packed with everything you need to kickstart your day.
Don't worry if you make a little bit too much! You can always store the leftovers in the fridge and reheat them so you can have a tasty snack or dessert.
---
Photo & Recipe Courtesy of Keto Cooking Wins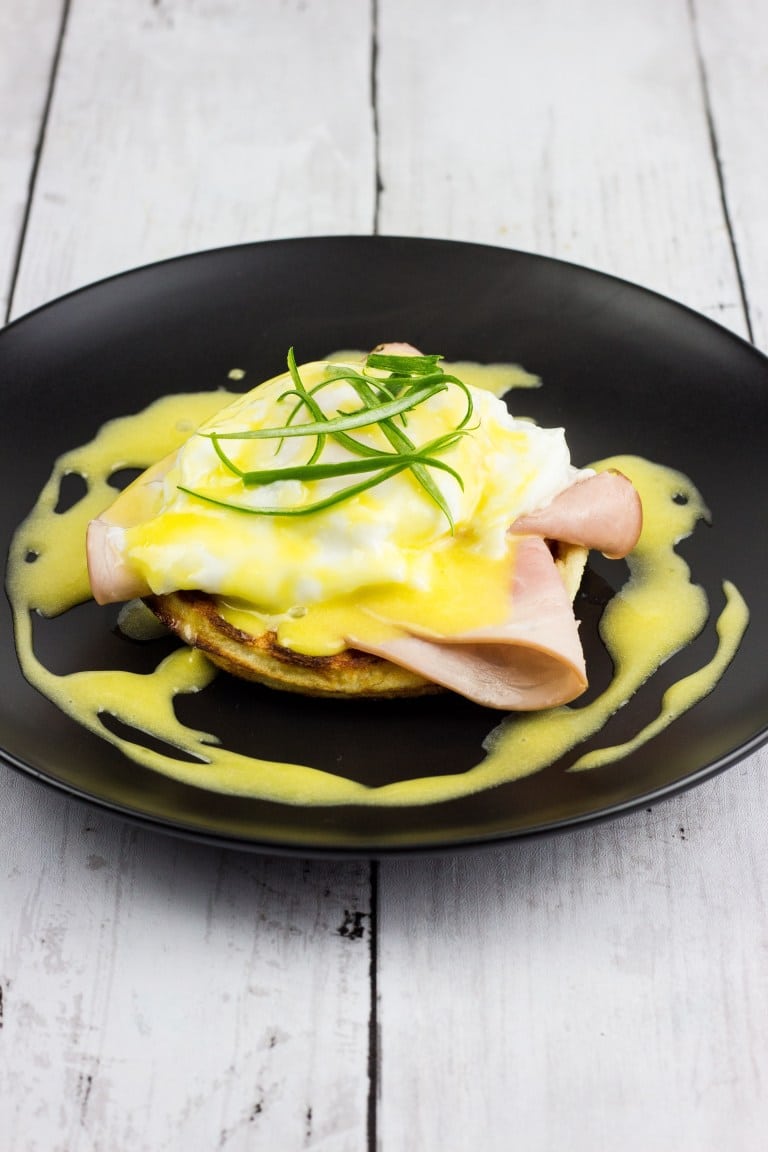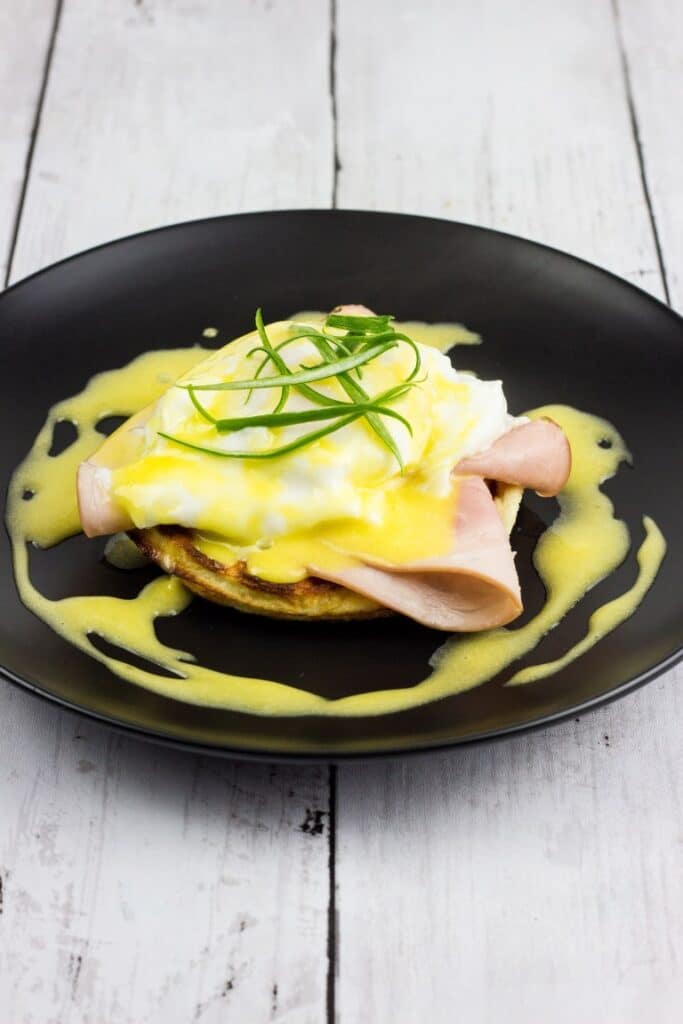 Maybe you want a low carb waffle, but you also fancy yourself a savory breakfast… impress your brunch club with this breakfast classic! Eggs Benedict on a Chaffle is a wonderful way to eat a classy breakfast minus the truckload of carbs.
---
Photo & Recipe Courtesy of Butter Together Kitchen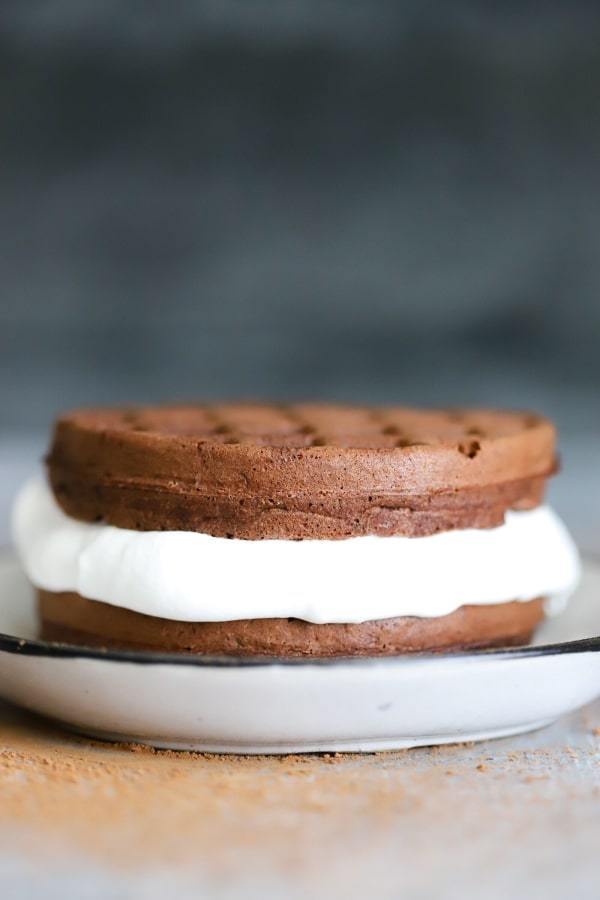 Look at this beauty! If you're a fan of dessert-like breakfasts, then this one is going to be an instant hit. This chaffle recipe brings you everything you've missed about eating your favorite cookie sandwich without making you bloat.
---
Photo & Recipe Courtesy of LowCarb-NoCarb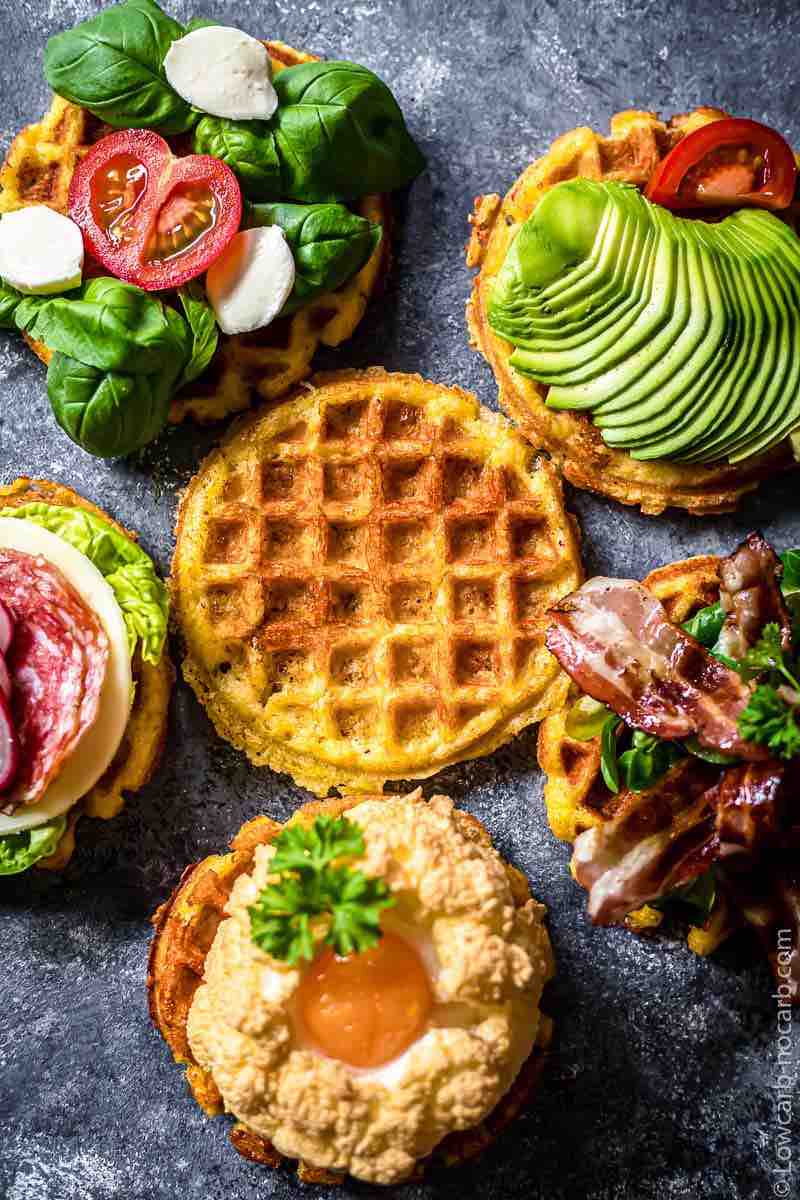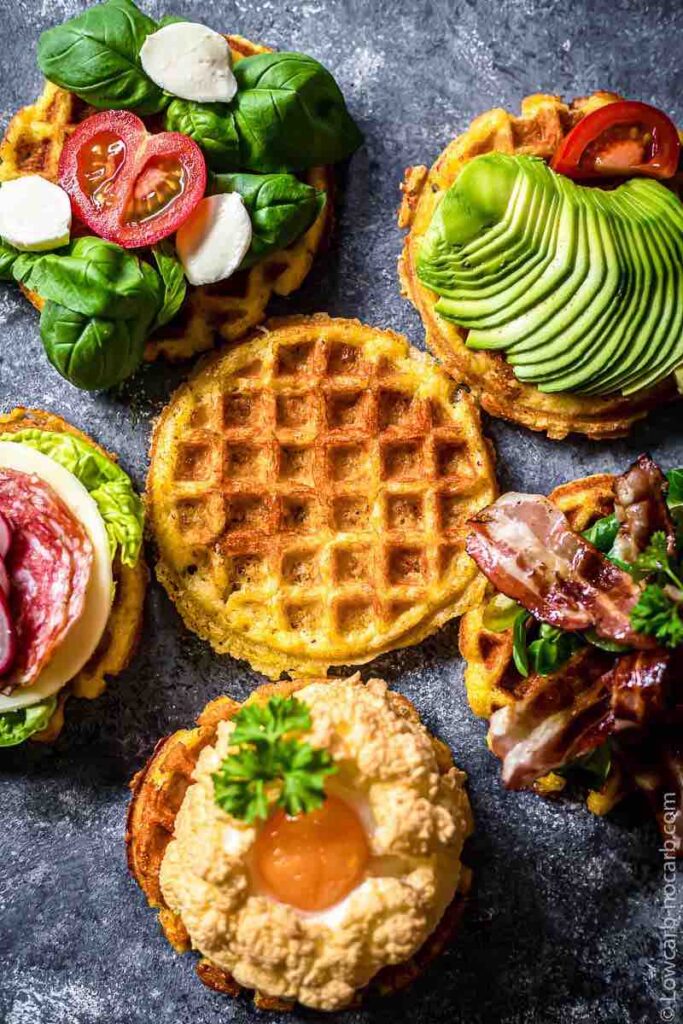 Want a keto waffle recipe that is quick, easy, and crispy? Make this for breakfast or brunch! Goes well topped with anything from maple syrup to avocados… or even eggs and bacon.
---
Photo & Recipe Courtesy of Stay Snatched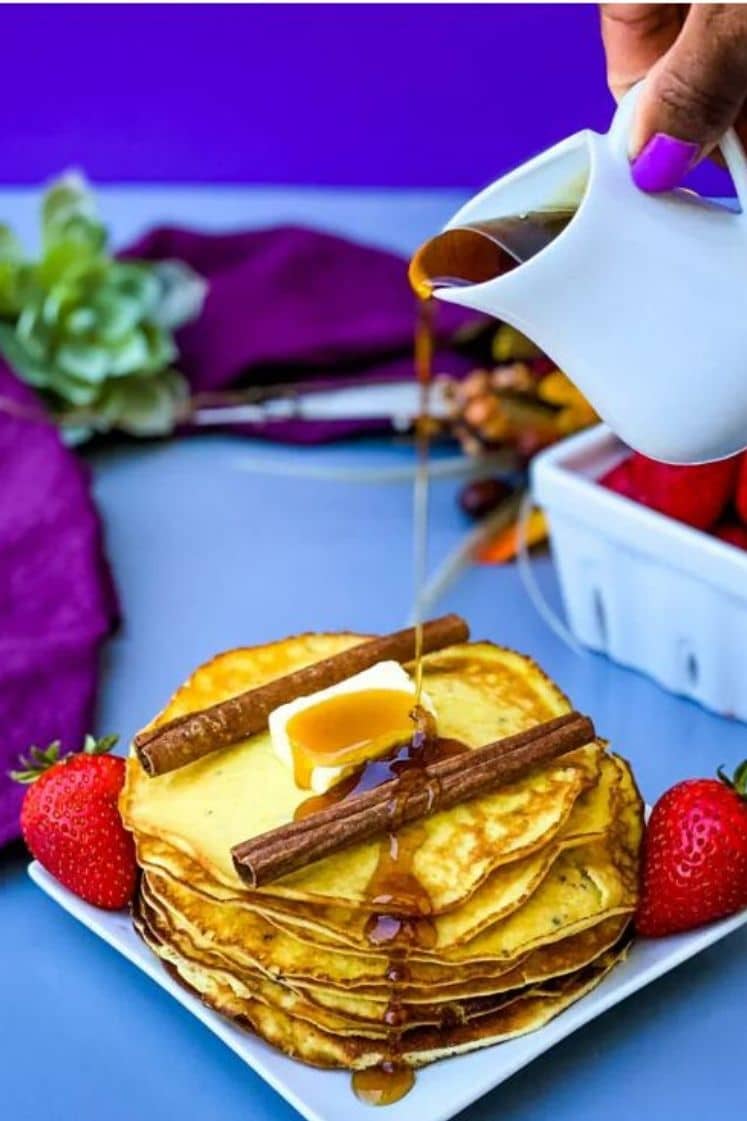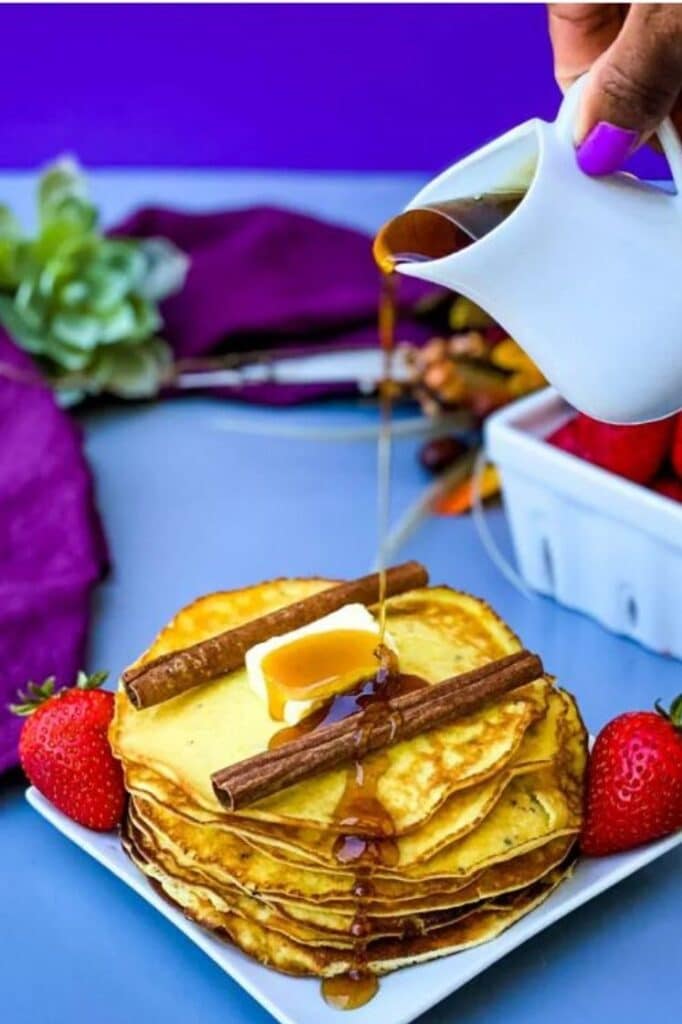 If you're bored out of your wits with your usual egg breakfast, then kick your morning routine up a notch with this creamy keto pancake recipe! Not only is it quick and easy to make, but it's also low in net carbs.
---
Photo & Recipe Courtesy of Real Balanced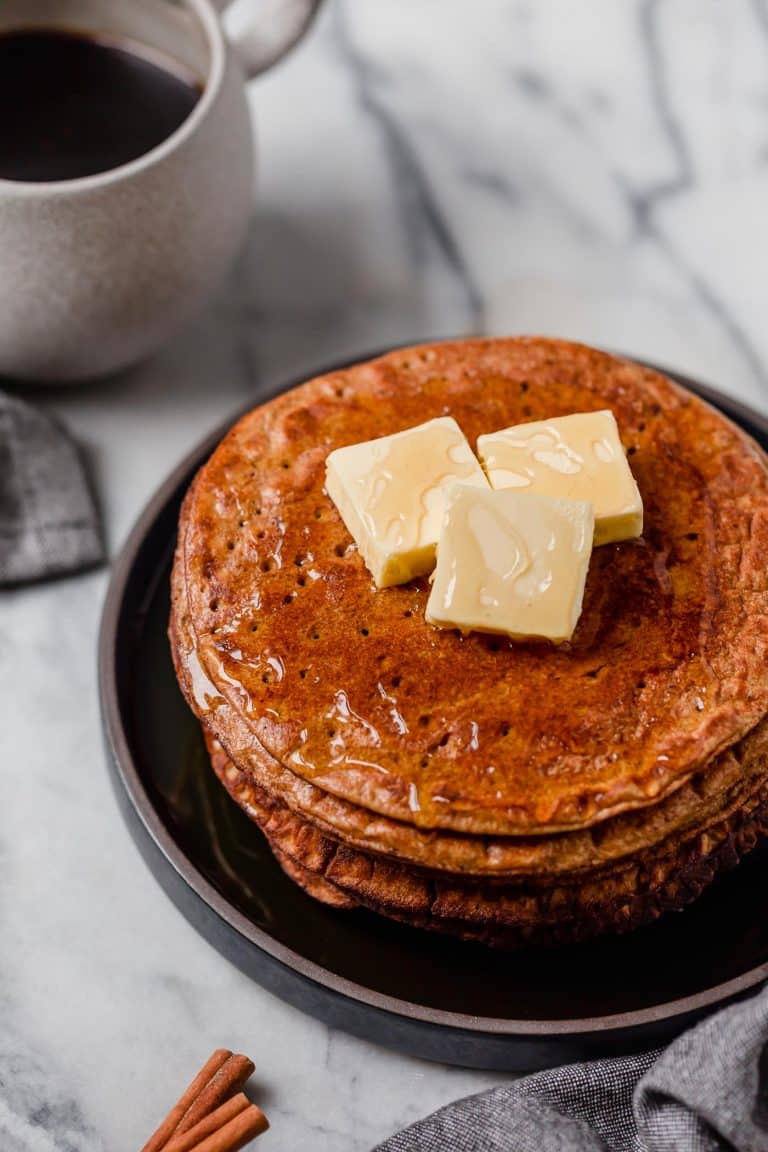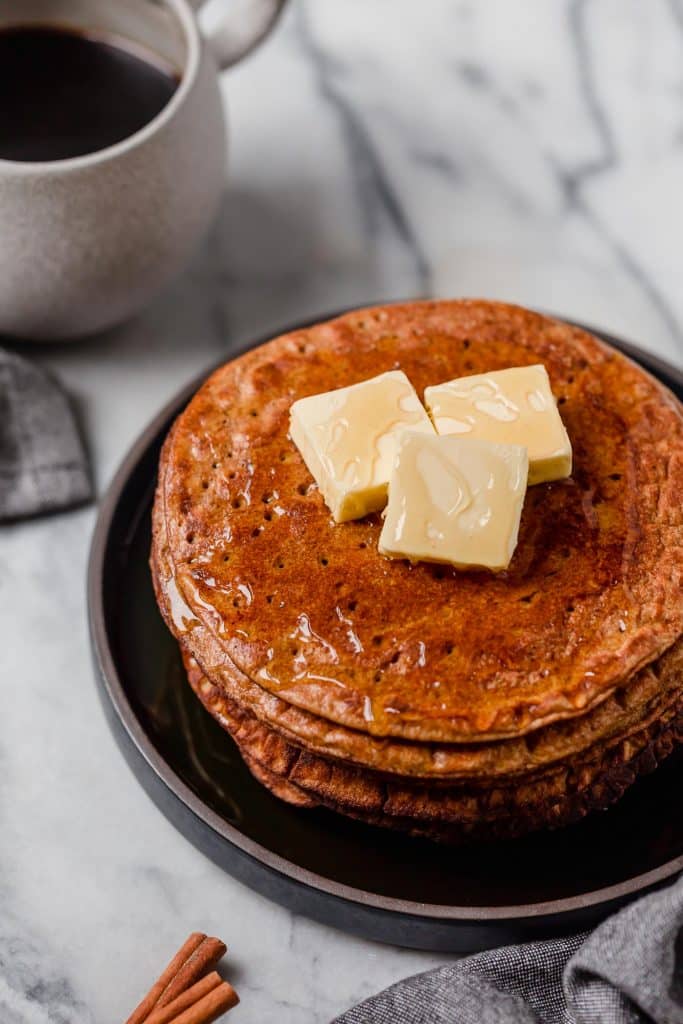 Love pumpkin spice AND pancakes? Well, it's about time you've had both! My flourless pumpkin spice pancakes are keto-friendly, nut-free, and only takes 20 minutes to make. The protein and fiber content isn't bad either, so make sure you give this fall-themed pancake a try.
---
Photo & Recipe Courtesy of KimspiredDIY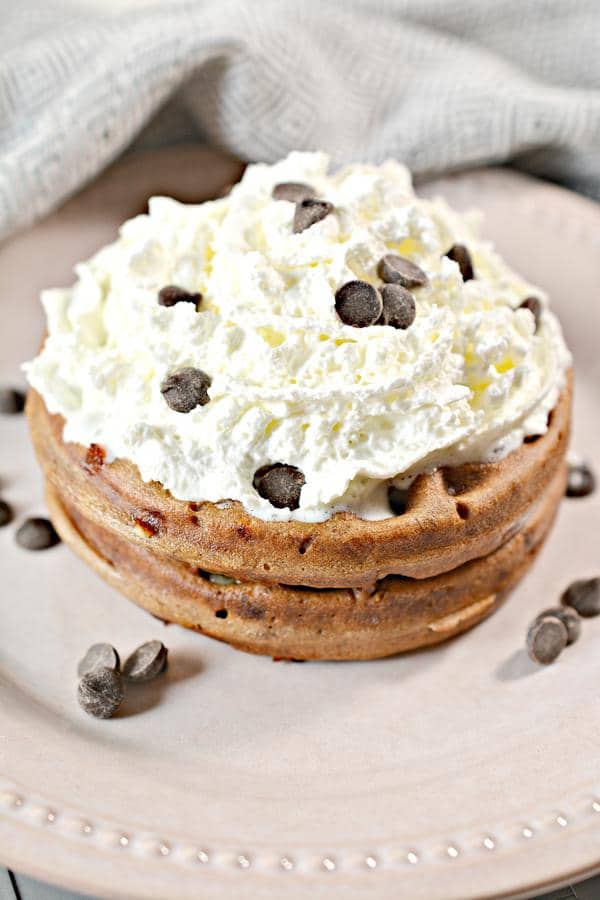 This gorgeous trifecta of dessert favorites is going to change how you enjoy your mornings. Peanut butter chocolate chip chaffles is the breakfast for sweet-toothed champions!
---
---
Photo & Recipe Courtesy of Diabetes Strong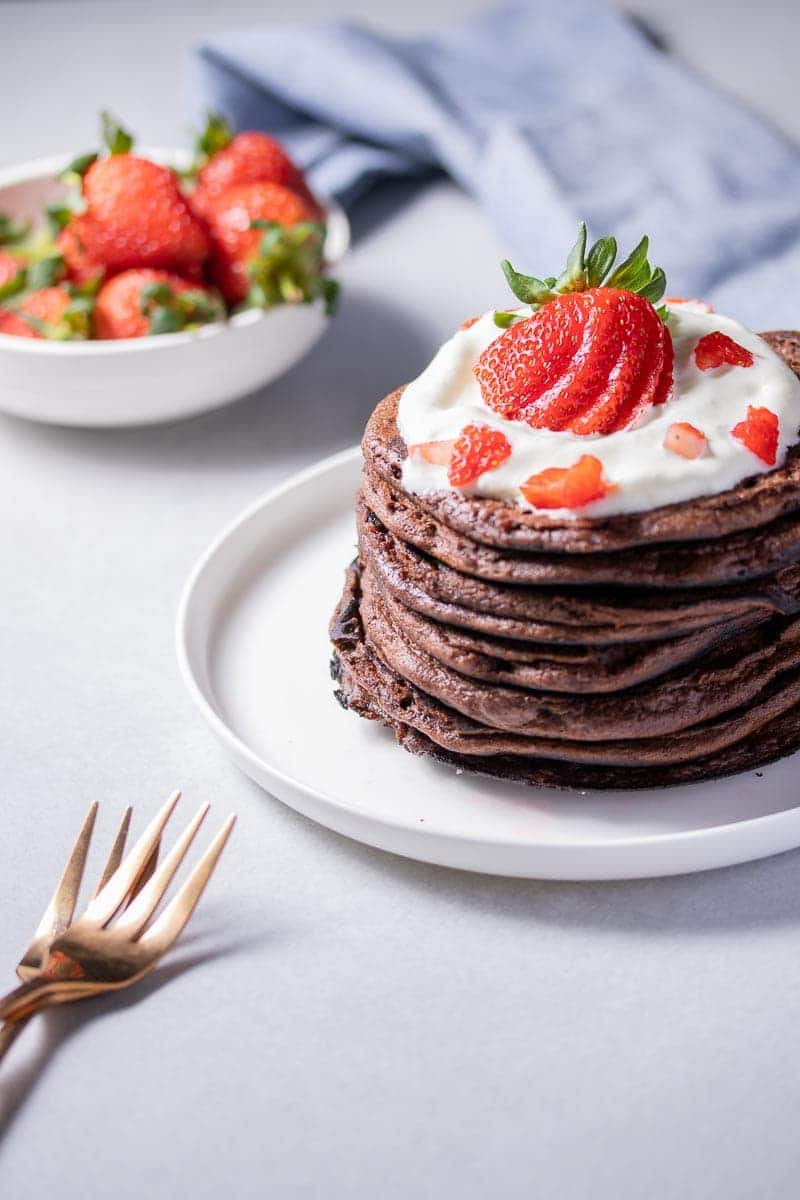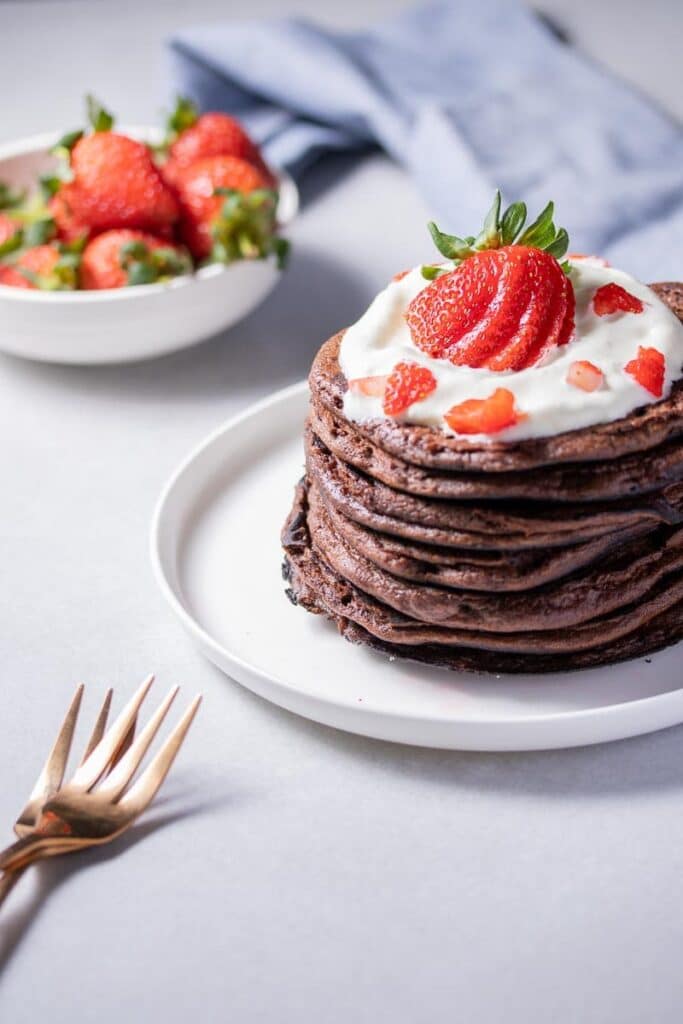 You've had protein shakes, but are you ready for protein pancakes? This recipe only contains 5g of carbs per serving and only takes about 10 minutes to make. Easy, tasty, and refined sugar-free – these are just 3 of our favorite things.
---
Photo & Recipe Courtesy of Yellow Glass Dish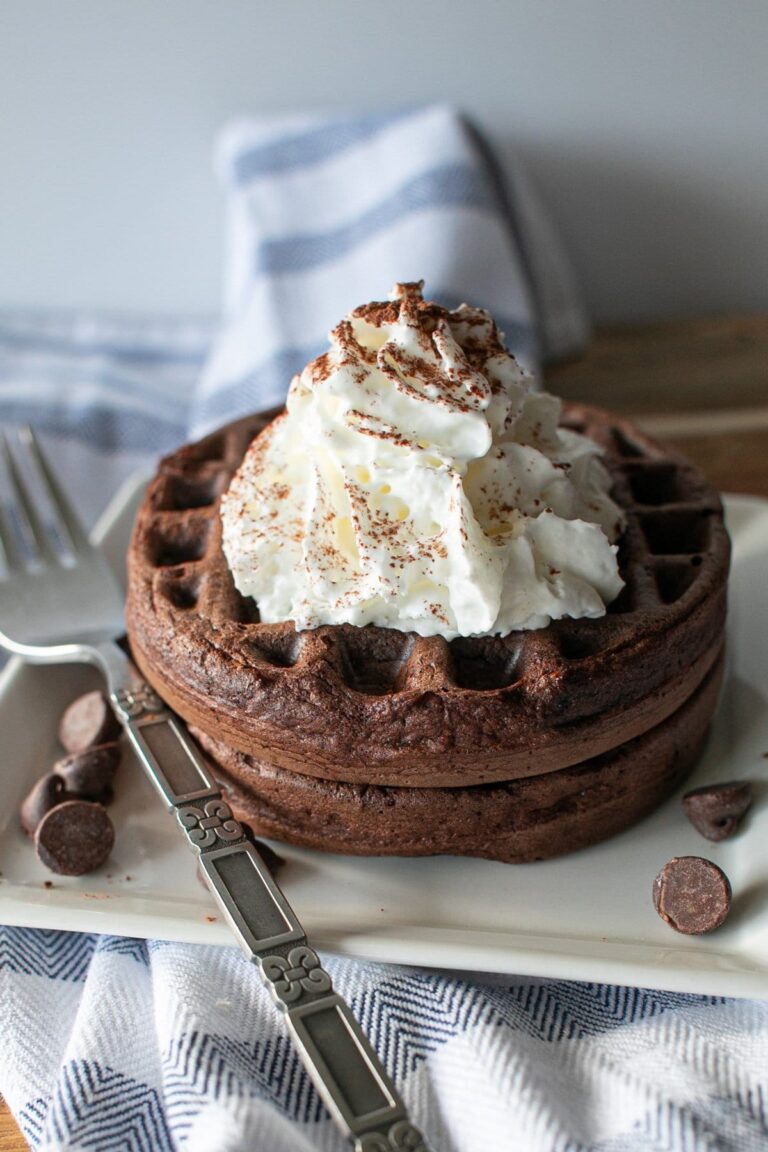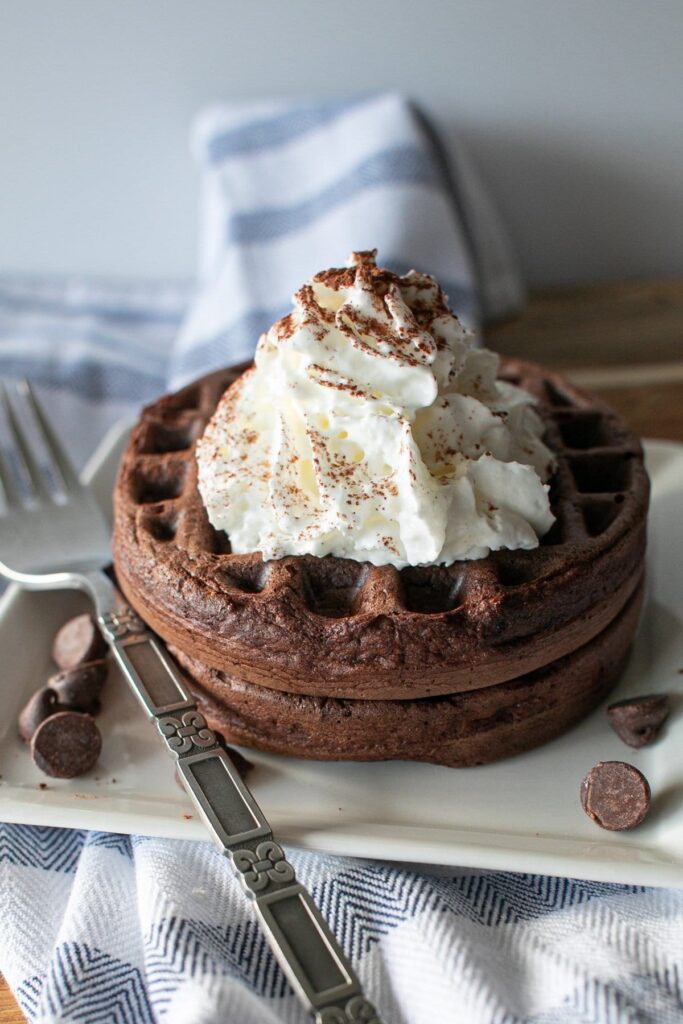 This rich and decadent dessert chaffle is an easy way to indulge in a sweet treat in just a matter of minutes! Serve it to your family and friends, they're going to love it for sure.
---
Photo & Recipe Courtesy of The Keto Option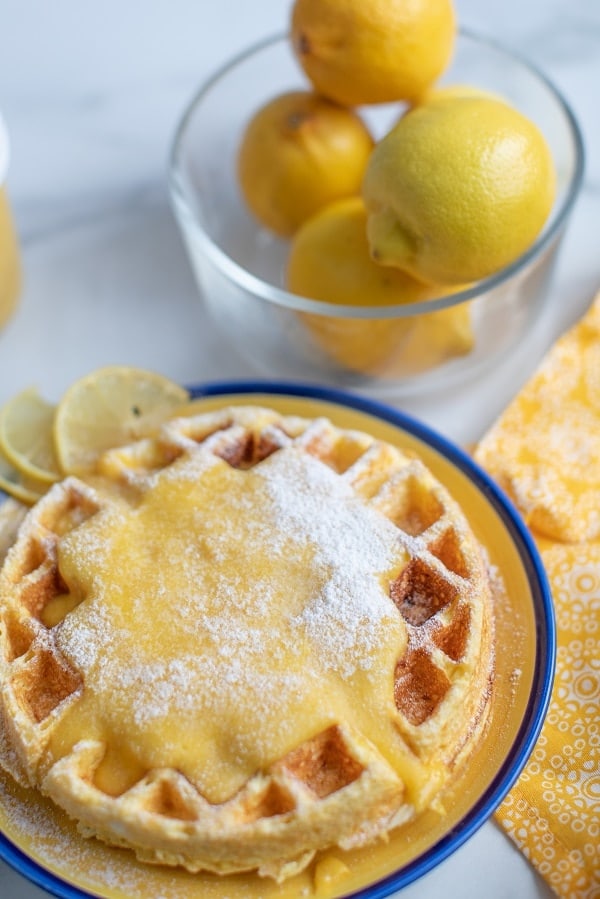 This sweet yet tarty not-so-traditional take on chaffles is a crossover between the best of both worlds – breakfast AND dessert.
Make your mornings sweeter without the actual sugar-rush with a chaffle (or two… just be sure to check your macros!) paired with some bulletproof coffee. Ahhhh… the perfect combo!
---
Photo & Recipe Courtesy of Real Balanced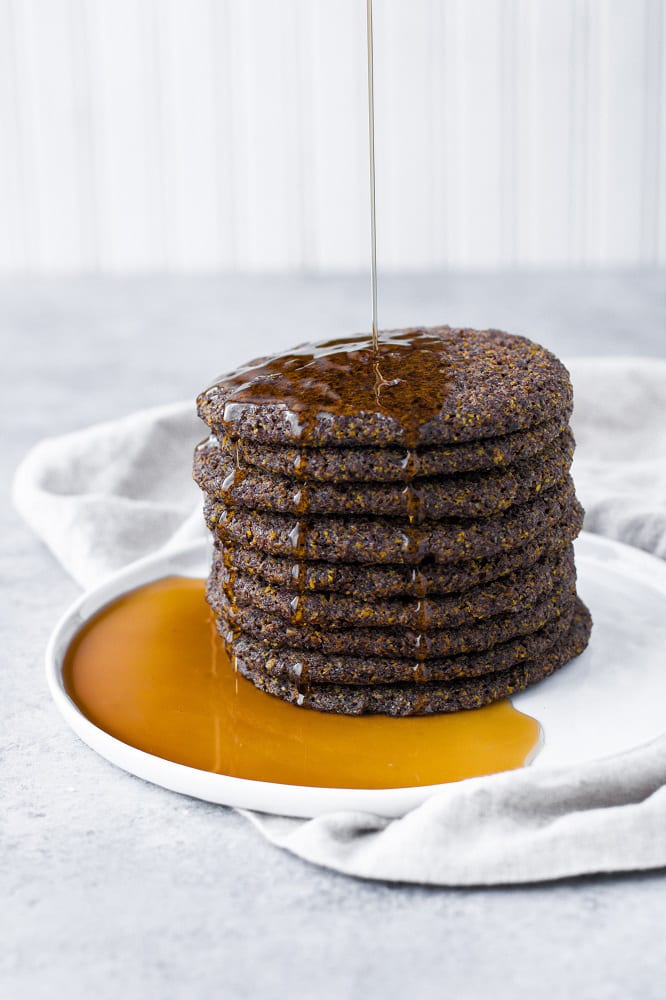 I love these keto vegan pancakes because:
They taste delicious!
They're nutrient-dense.
They are nut-free and compliant with several other diets.
It's super easy to make.
Nothing beats a breakfast that's mix, pour, bake, and serve!
---
Photo & Recipe Courtesy of Appetite For Energy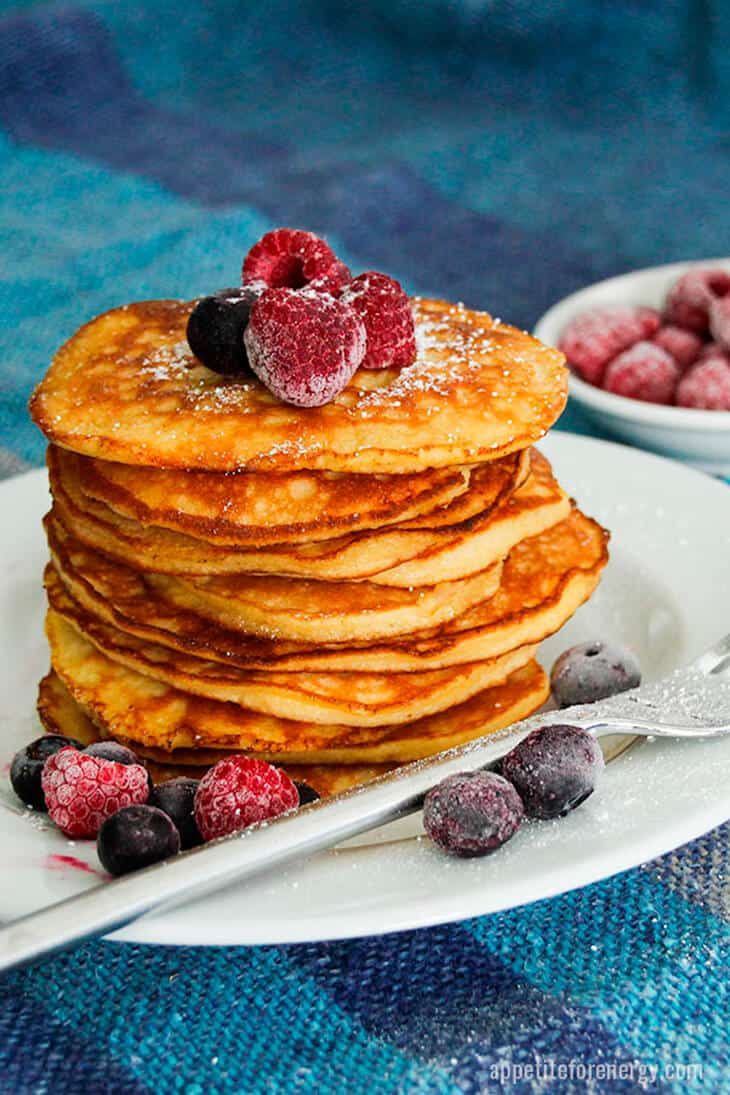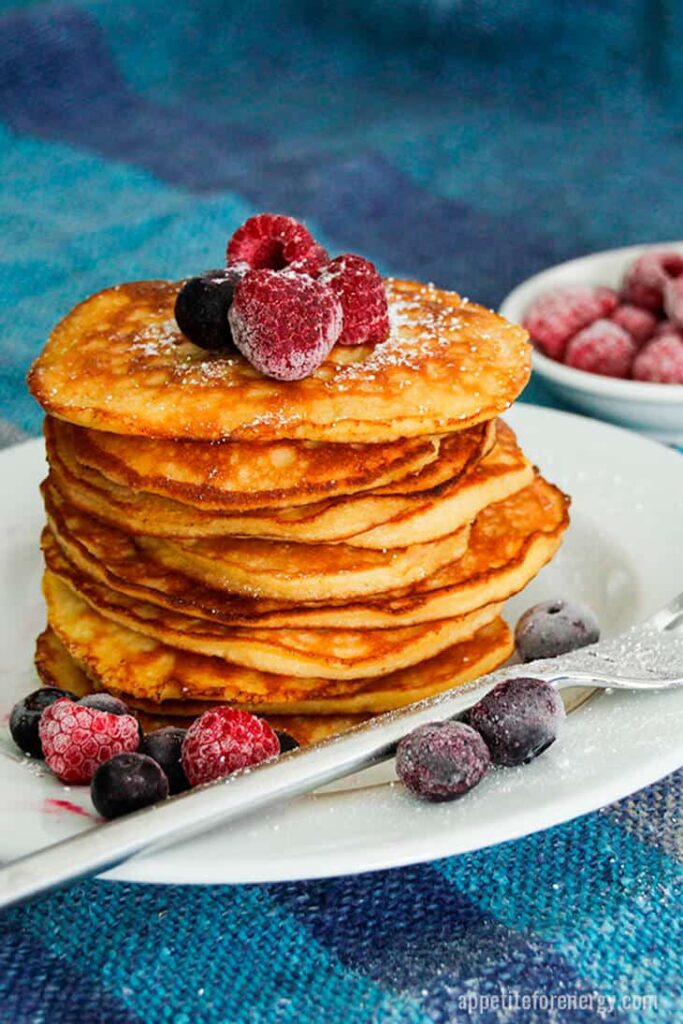 You can't eat pancakes while on keto is a myth. The batter base is made of low carb ingredients such as coconut flour, eggs, almond milk, and erythritol. This recipe makes 3 servings, where each serving = 3 pancakes!
---
Photo & Recipe Courtesy of Twosleeves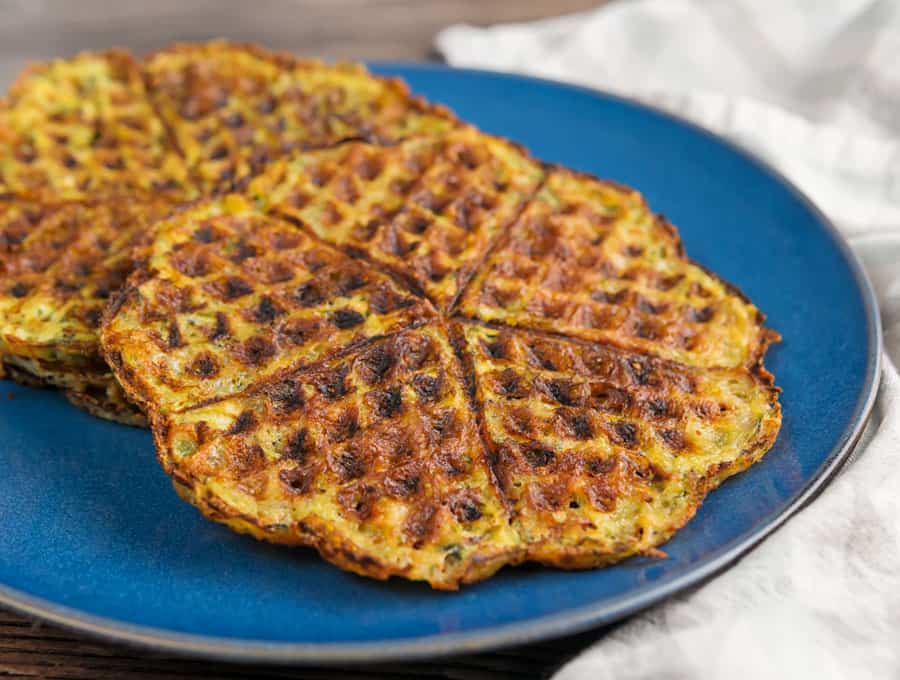 This chaffle recipe is a wonderful way to add more veggies in your diet without compromising the flavor. You can have these as is or use them to make a keto sandwich! Yum… sooooo many possibilities.
---
Photo & Recipe Courtesy of Keto Cooking Christian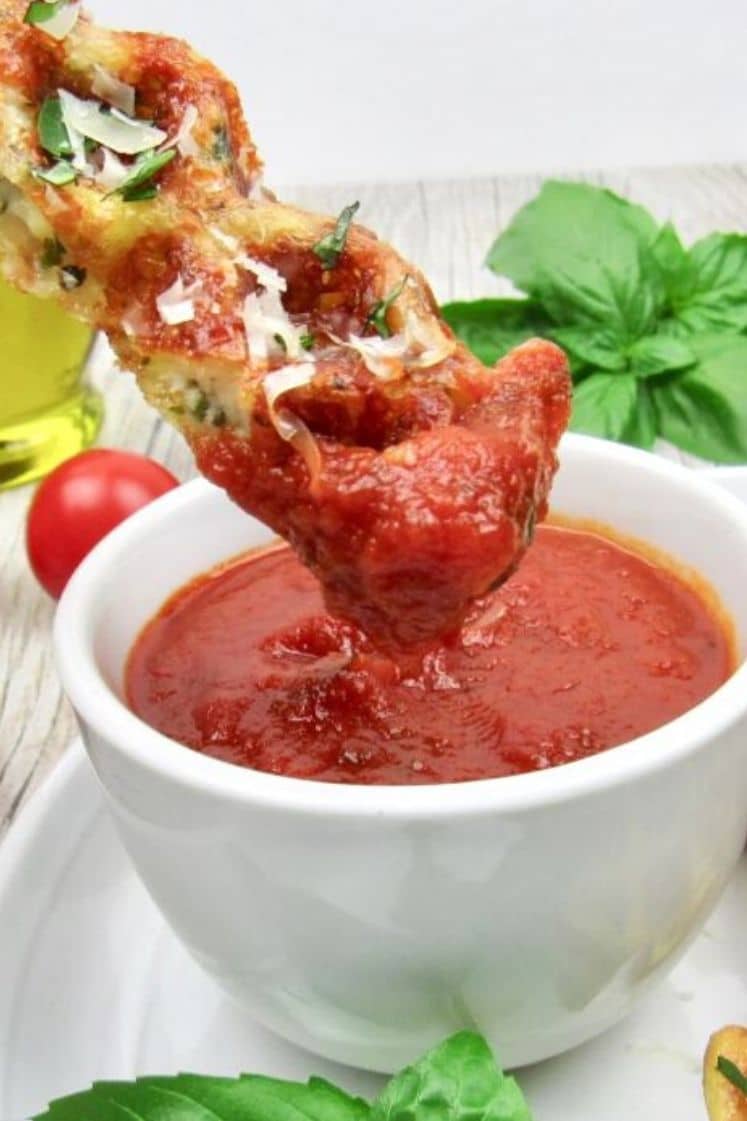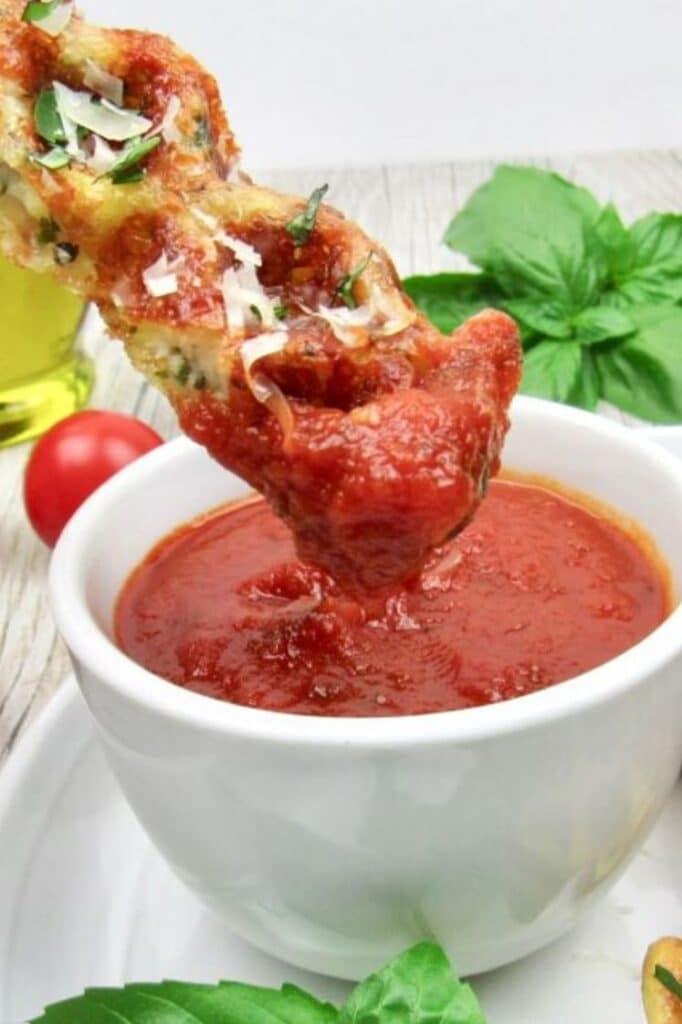 The beauty of this keto chaffle recipe is that it can transcend breakfast and be served as an appetizer, snack, or even a side dish. Mix and match this with your favorite low carb dip and find out the best combo that works for you!
Here's a BONUS!
Photo & Recipe Courtesy of Real Balanced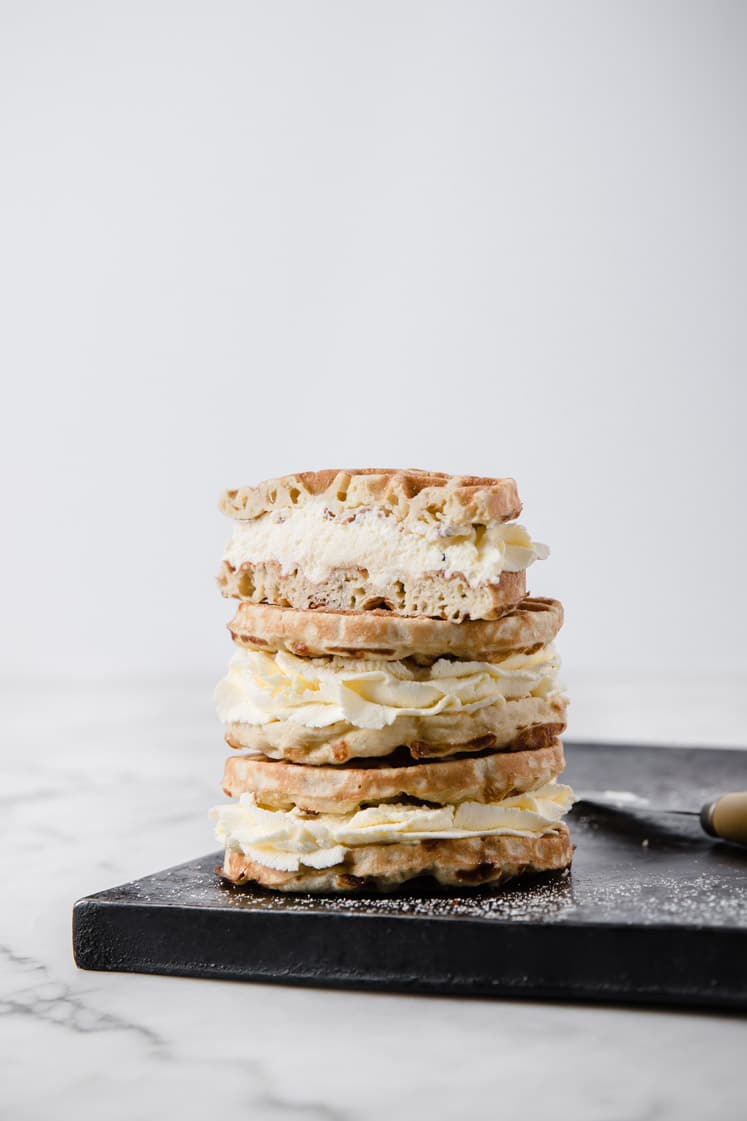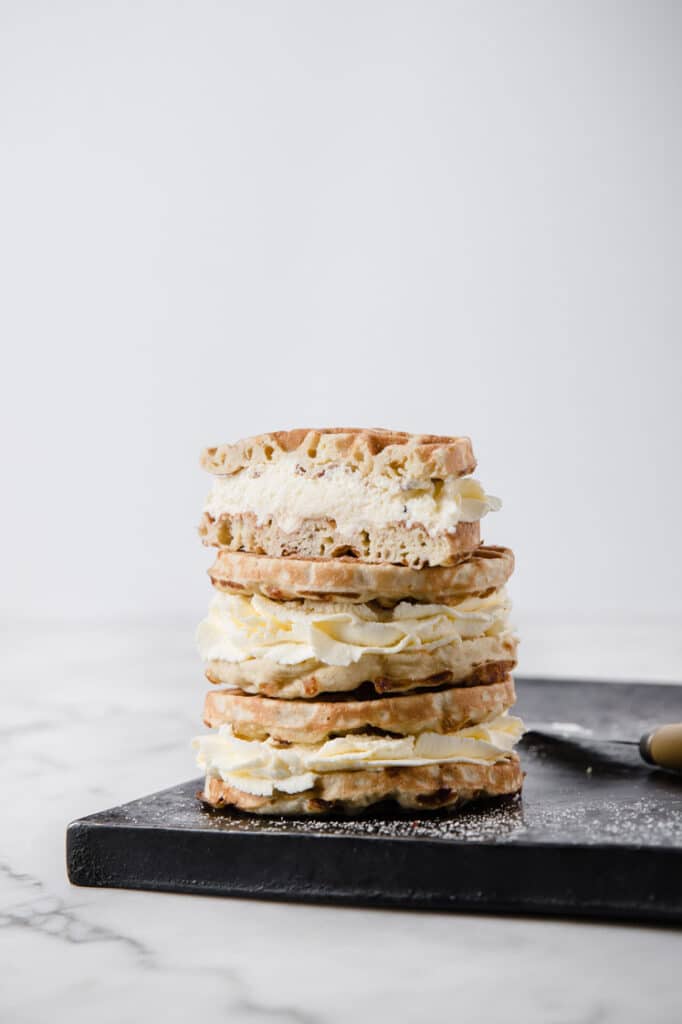 These Keto Cream Puff Chaffles are an easy-to-make, low-carb treat to enjoy for breakfast or dessert. With minimal grams of net carbs per serving, this cream-filled waffle is a delicious and fun dish that can be made in less than 30 minutes. They're sweetened with monk fruit sweetener so it won't spike your blood sugar levels or kick you out of ketosis.
Want more low carb keto recipe roundups?
If you're looking for what to whip up for dinner (or maybe you're craving for something sweet), then try these recipes out:
Reader Interactions