Serve dad up a feast this weekend and pick from this handy list of delicious keto Father's Day recipes! We've got the tastiest dishes to help you celebrate Father's Day with minimal carbs. Seriously, it's never too early (or too late) to plan your menu for Father's Day 2020 — there's baby back ribs, chicken wings, steaks, and more to choose from!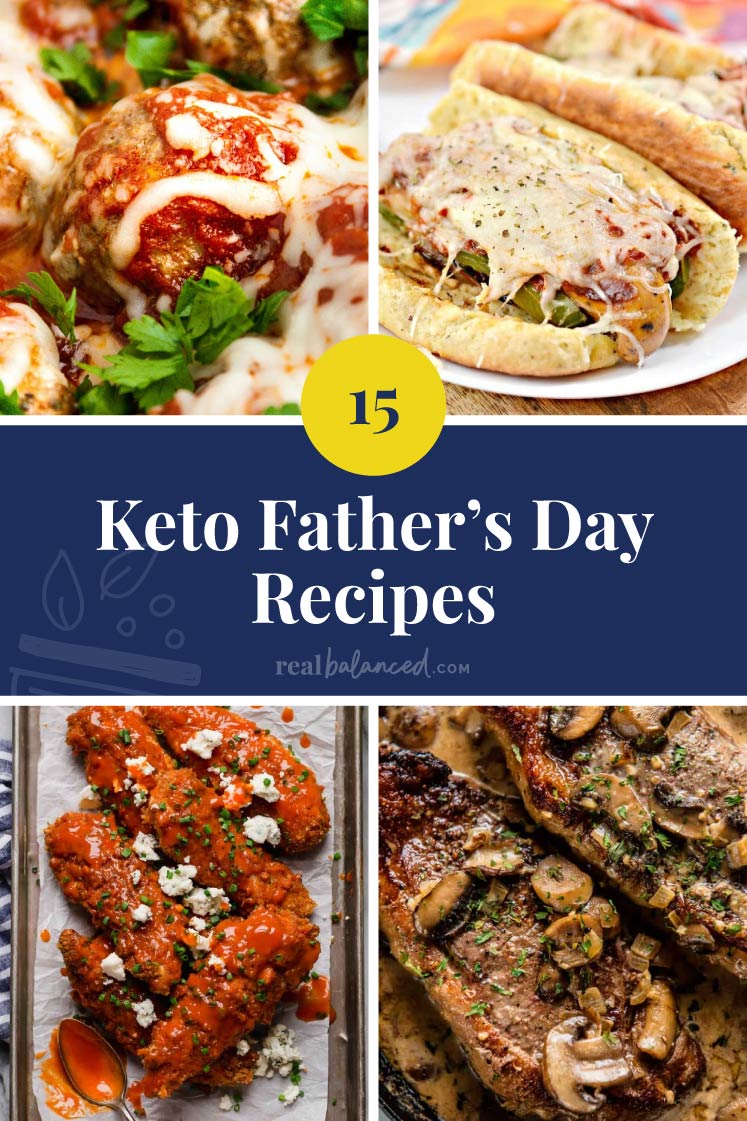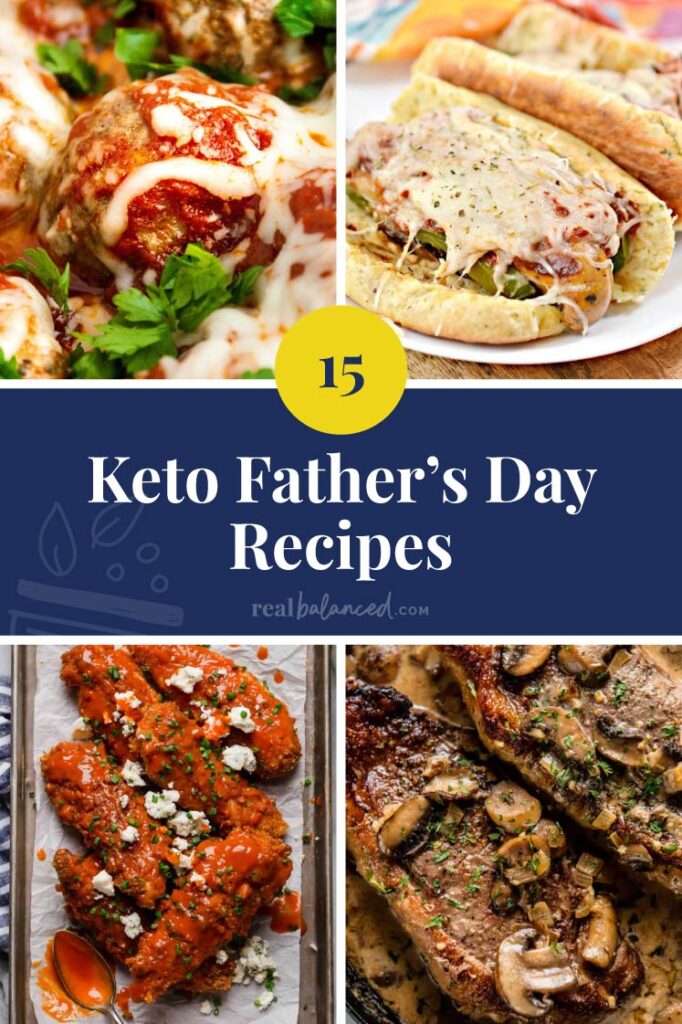 I think it's safe to say that most dads wouldn't mind a dish from a keto-friendly menu. With Father's Day just around the corner, it's really helpful to have meal ideas at the ready, that way you can easily hit the grocery for the ingredients you'll need for the big day!
---
Photo & Recipe Courtesy of Real Balanced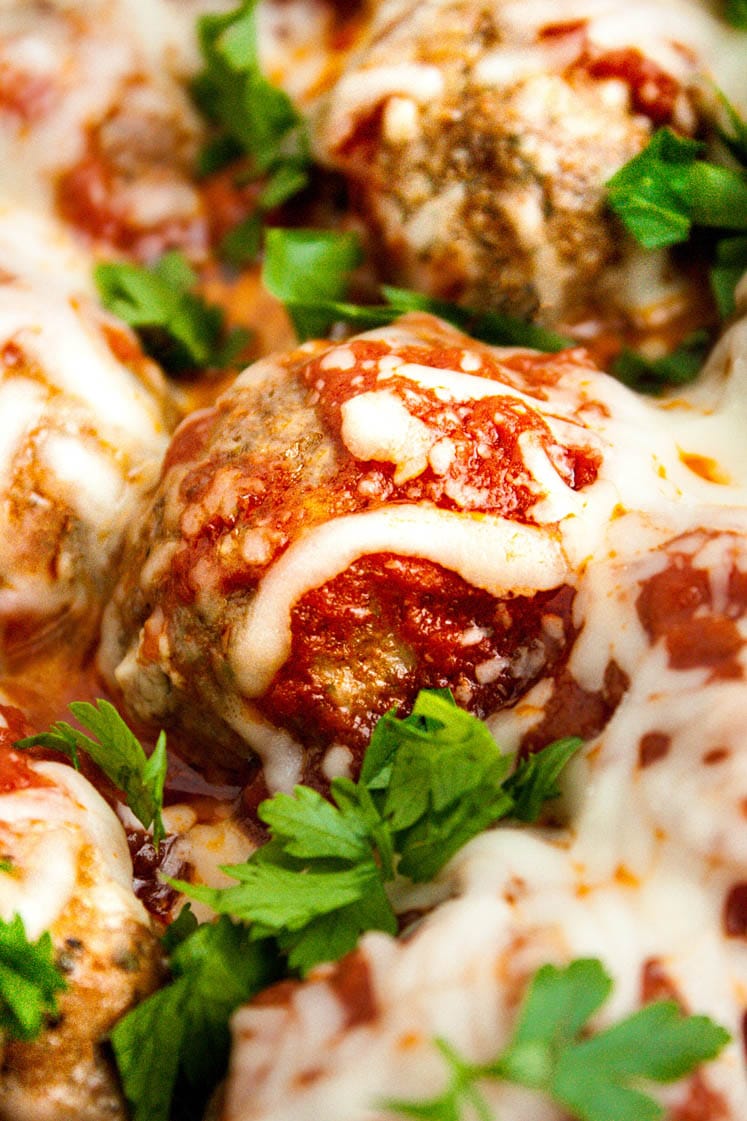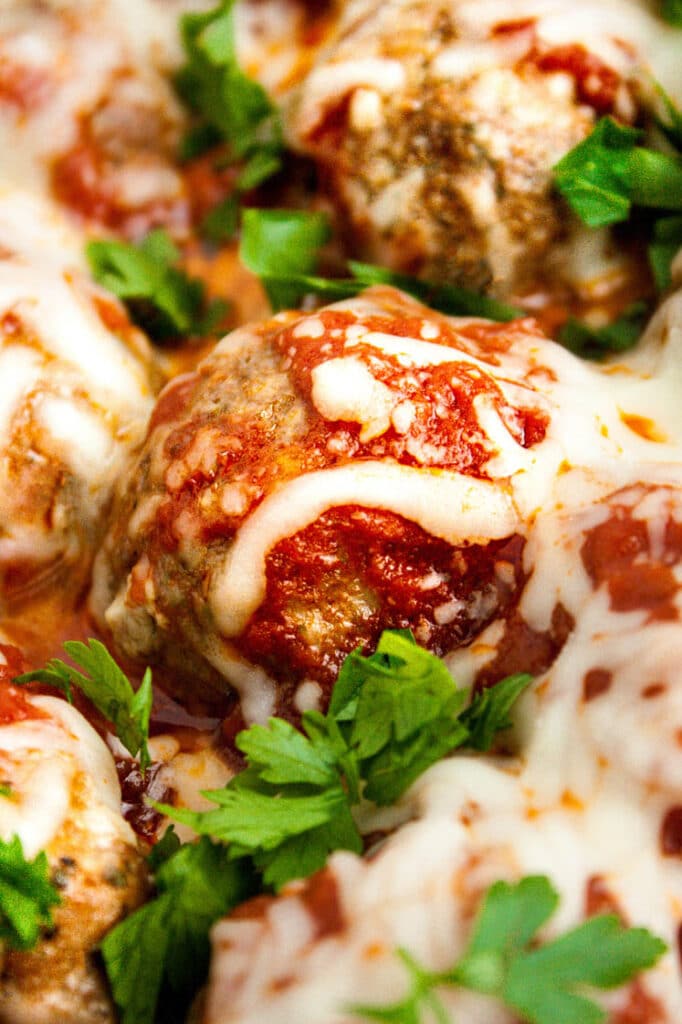 Maybe meatballs aren't at the top of your list when it comes to dad approved food, BUT trust me, you won't regret making these for a number of reasons!
Can be enjoyed these as is (especially if your family LOVES Italian!)
Dads can eat these with some low carb noodles or a side of veggies.
This can also be turned into a homemade Subway's meatball marinara.
PLUUUUS, since this is freezer-friendly, you can make a big batch and keep the rest for later eats. Same effort, more time saved, great flavor – everybody wins!
---
Photo & Recipe Courtesy of KimspiredDIY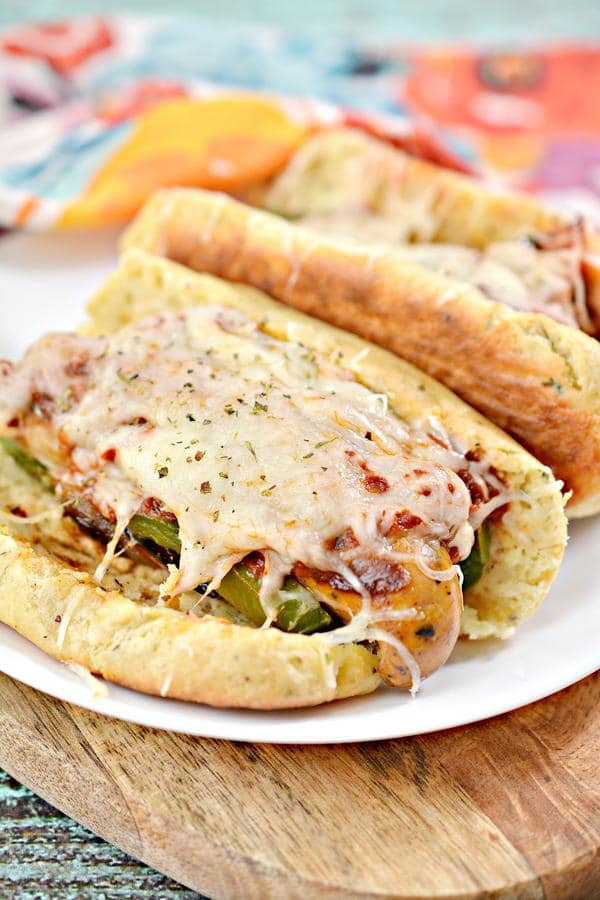 Speaking of Italian-inspired meals, if you want to follow up on the meatballs, then this Italian sausage pizza hoagie recipe is another great low carb Father's Day recipe for you to try!
This recipe shows you how to make hoagie rolls that isn't loaded with carbs. So, if you want to make dad something that will satiate his appetite while sticking to more wholesome ingredients, then add this to your menu.
Takes only 20 minutes to prep and 15-20 minutes to cook!
---
Photo & Recipe Courtesy of Keto Cooking Christian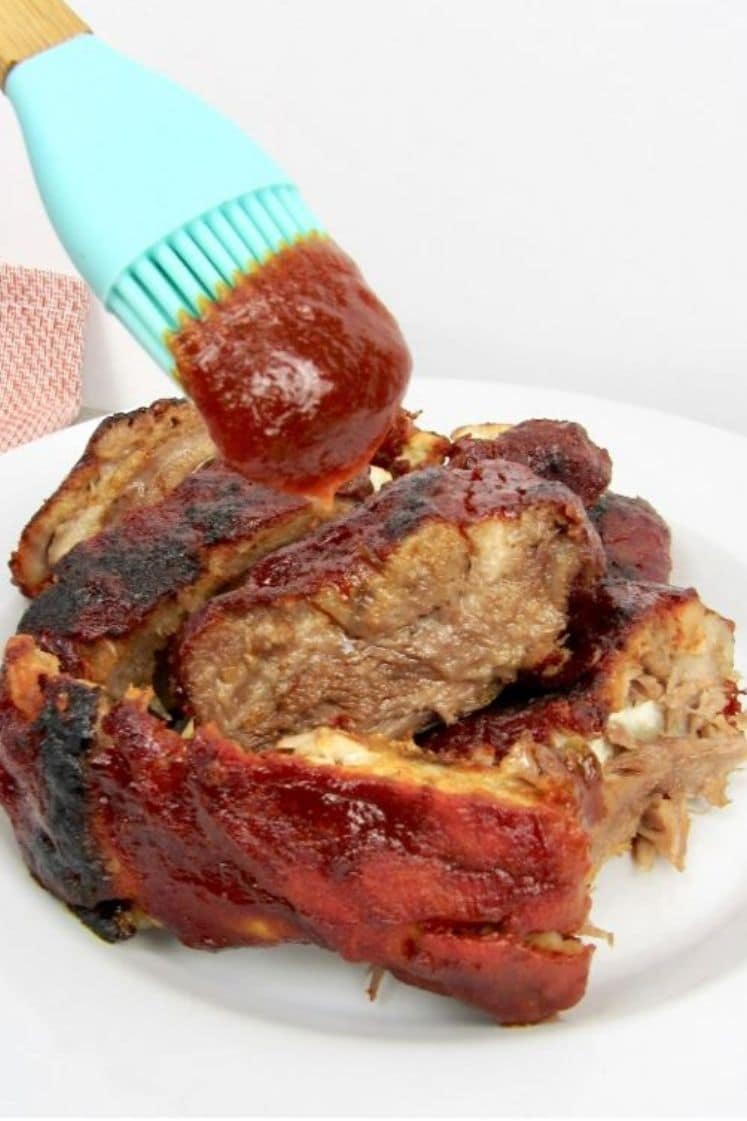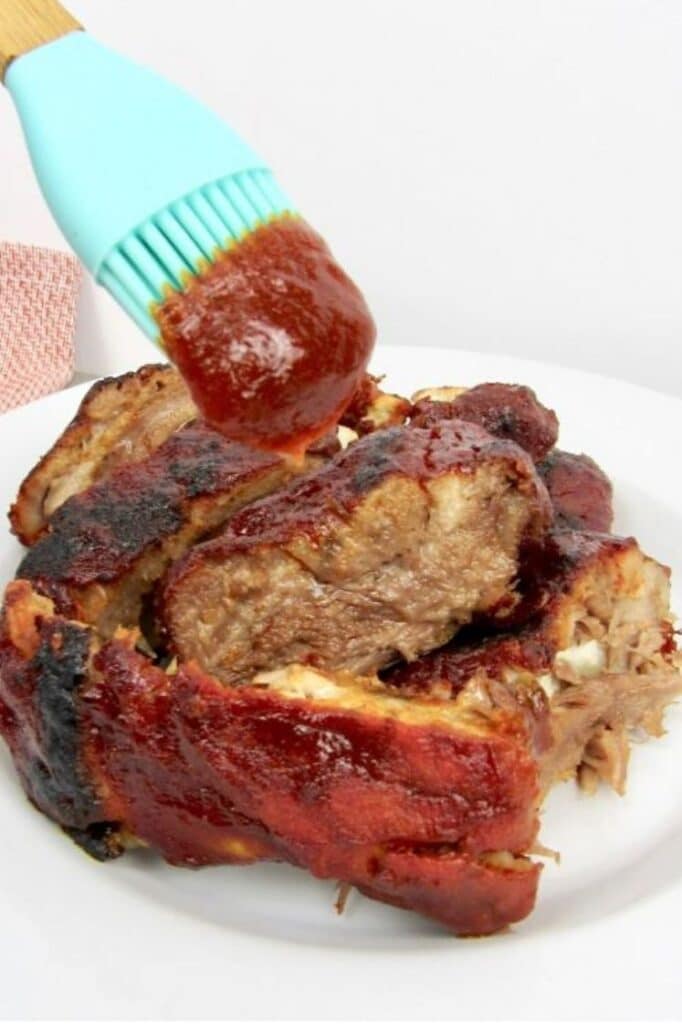 Summer barbecues sound tasty and all, but just in case grilling in the yard isn't an option, then these tender, juicy, fall-off-the-bone baby back ribs will do the trick!
It's seasoned with a delicious homemade dry rub, then pressure cooked to perfection in the instant pot. Gives you lots of time to whip up your main course, sides, and dare I say it some cold keto-friendly dessert!
Takes 42 minutes to make and is good for 4 servings.
---
Photo & Recipe Courtesy of Real Balanced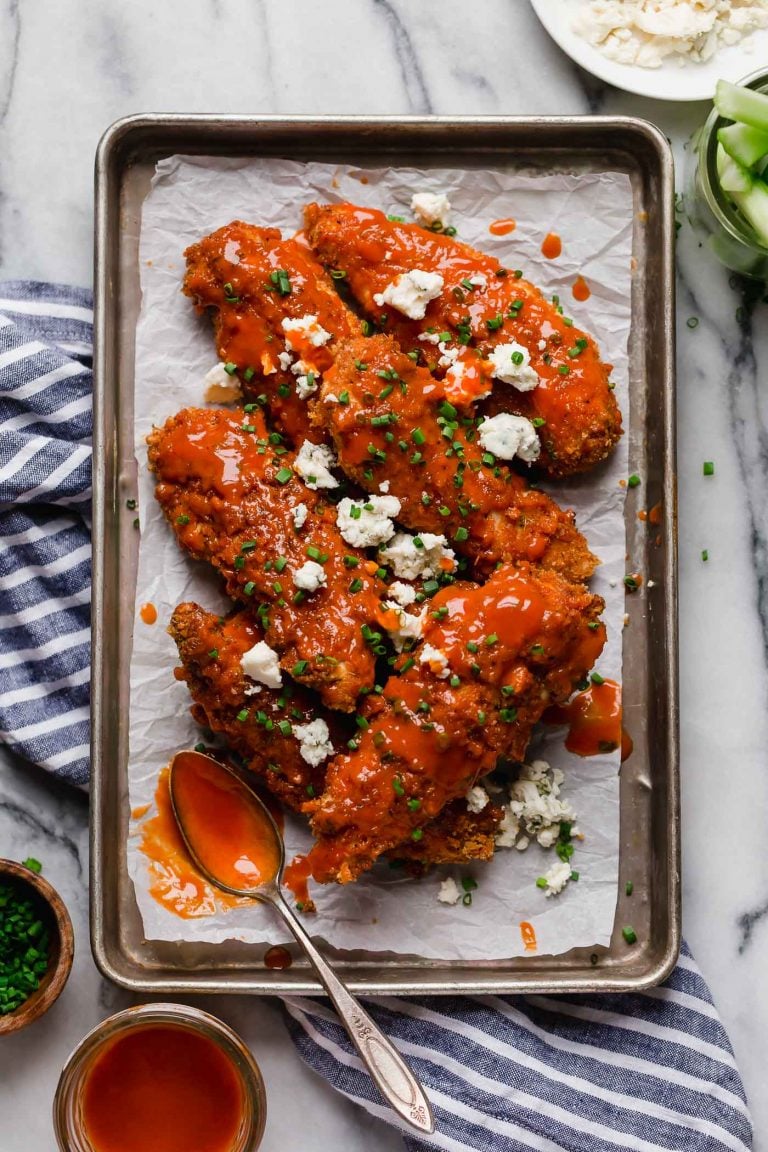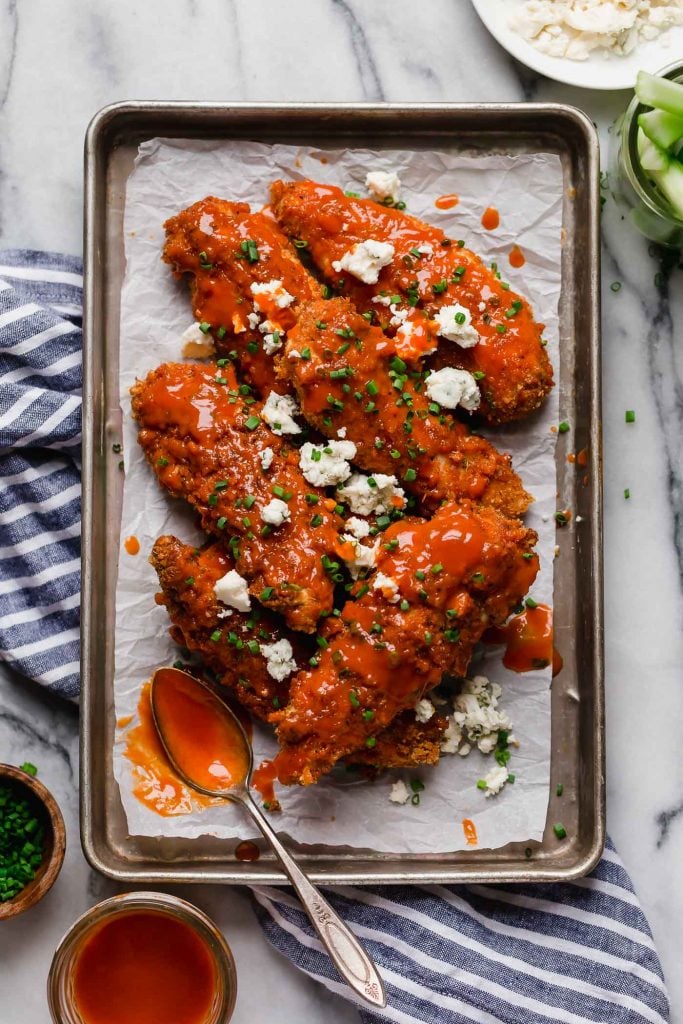 Does your dad love crunchy chicken with a spicy kick? Well, look no further! These keto buffalo chicken tenders are a tasty dinner option that packs 40g of protein, 29.6g of fat, AND with less than a gram of net carb per serving.
It's a great balance of savory and tangy, not to mention it's really easy to make — you probably already have all the ingredients you need in your keto pantry!
Makes 8 chicken tenders, total time to prep and cook = 40 minutes.
---
Photo & Recipe Courtesy of Real Balanced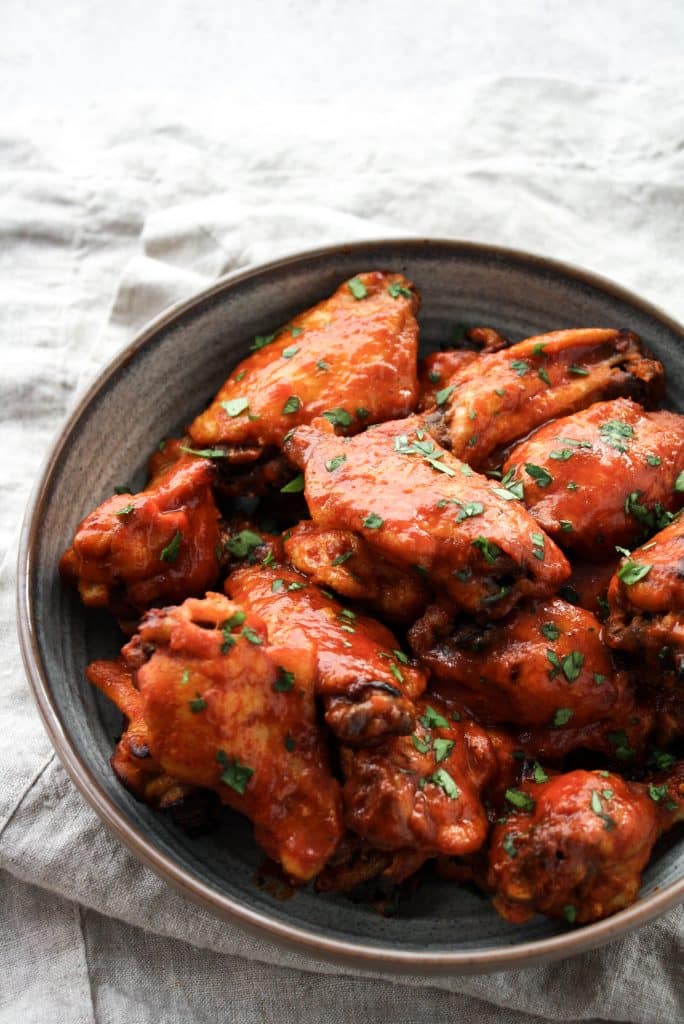 Anyone who cooks knows that meat that's closer to the bone has the most flavor… now, cook it in with some low carb sweet and spicy barbecue sauce, and you have yourself a keeper!
This tops my chart of Could-Eat-For-Every-Meal-Every-Day list, and if your dad loves his wings slathered with bbq sauce, then this might be a new albeit keto-friendly favorite too!
Takes only 35 minutes to make in an instant pot, good for 6 servings.
---
Photo & Recipe Courtesy of Butter Together Kitchen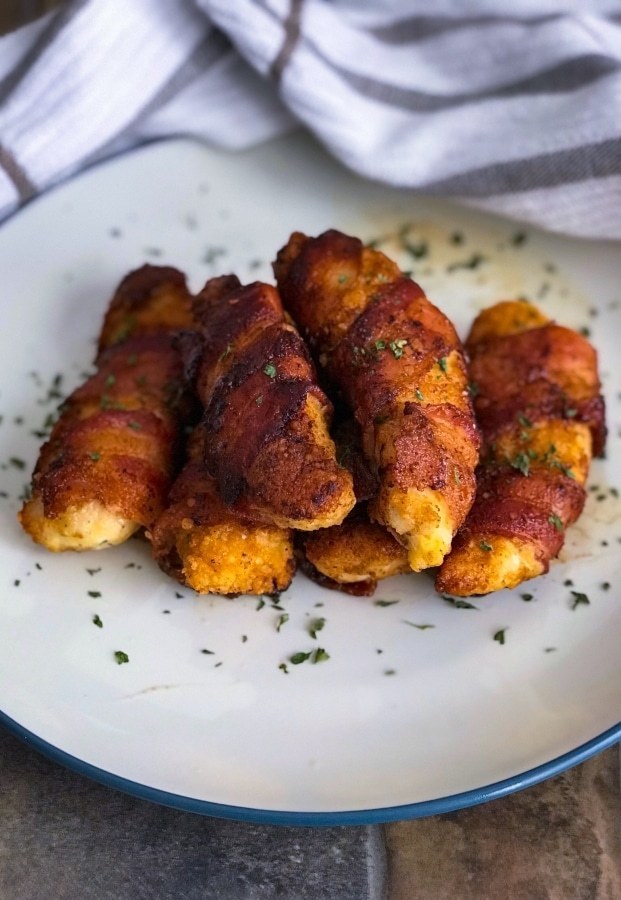 What is it with dads and bacon? If you have a bacon-obsessed dad in the house and want to treat him to a fancy yet easy to make meal, then I suggest cooking these finger-licking-good bacon-wrapped parmesan-crusted chicken.
This is probably the easiest to prep and cook among all of the Keto Father's Day recipes on this list. It only needs 7 ingredients, most of which should already be in your fridge or pantry, and takes a total of 20 minutes to make.
Makes a great appetizer or quick lunch!
---
Photo & Recipe Courtesy of Joy Filled Eats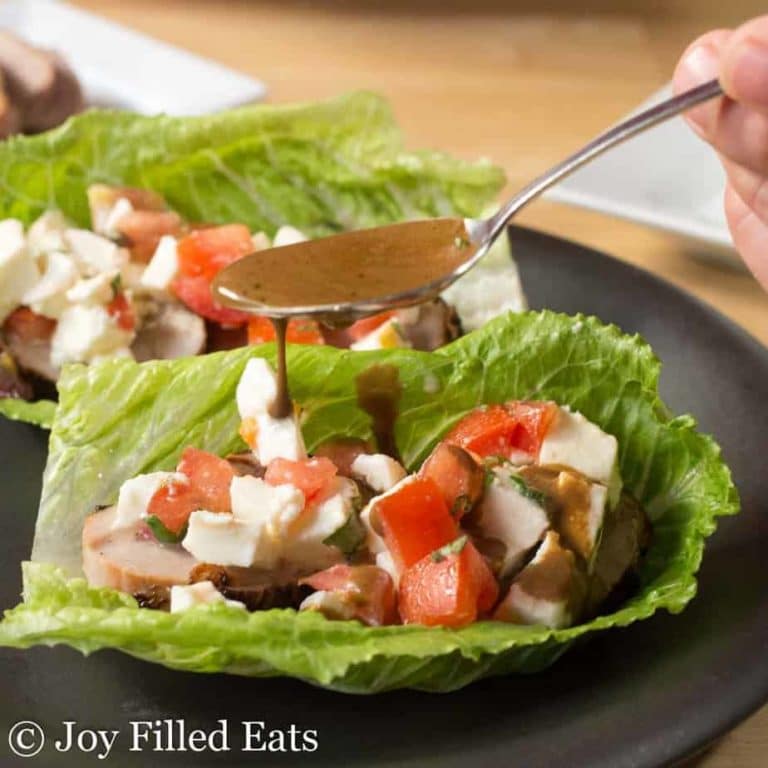 This recipe is a fusion of 3 different elements: grilled pork tenderloin, Caprese salad, and well… lettuce leaves to hold them all together!
Surprisingly, this doesn't take ages to make. It's even loaded with all the good stuff: protein, fat, vitamins, and minerals.
"With fresh mozzarella, basil, and garden tomatoes pack omaine lettuce with the tender pork it will be a new party favorite. "
---
Photo & Recipe Courtesy of My Life Cookbook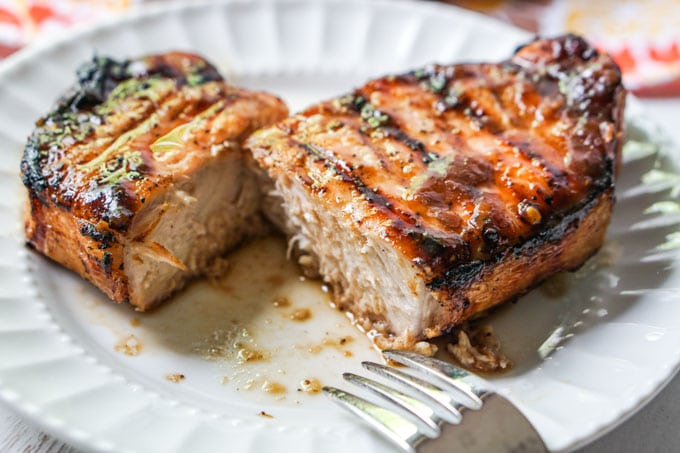 Kick off Father's Day 2020 with this low carb grilled glazed pork chop recipe!
You'll only need a total of 8 ingredients and 30 minutes to make these for dad. Not convinced? Here's the gist on how to make these tasty chops: grill the pork chops and glaze with the special sweet sauce. See, easy peasy!!
Makes 5 servings with only 3.4 grams of net carbs per pork chop.
---
Photo & Recipe Courtesy of Beauty and the Foodie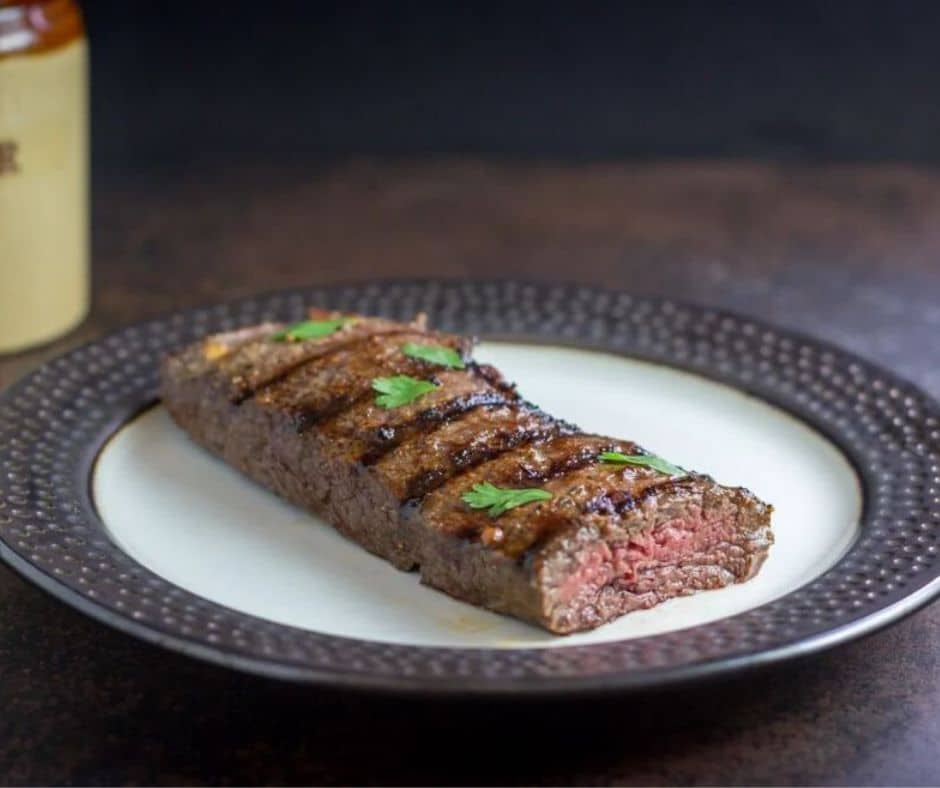 With this easy keto grilled mojo skirt steak recipe, you can serve dad a Cuban special without walking or driving to a restaurant. Honestly, why eat out when you can make them yourself.
You can marinade the skirt steak overnight, then cook a serving in as little as 8 minutes! Wonderful on its own, but tastes great with rice cauliflower or make into mojo Cuban sandwiches (just use keto bread).
---
Photo & Recipe Courtesy of Appetite For Energy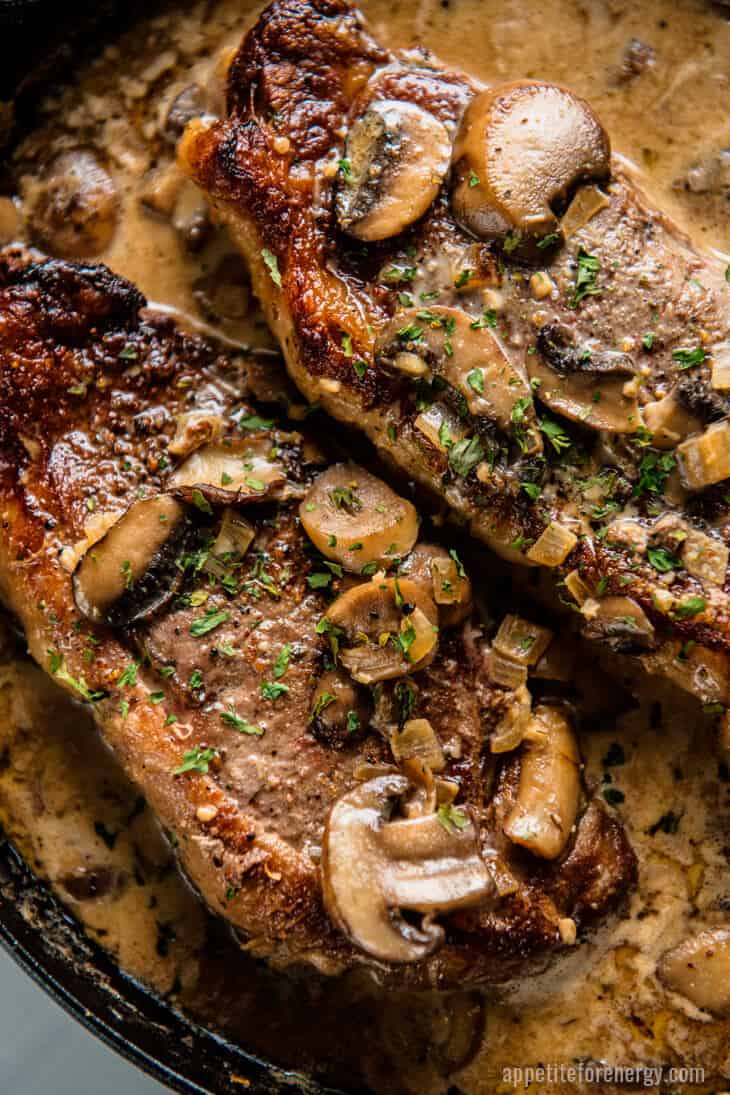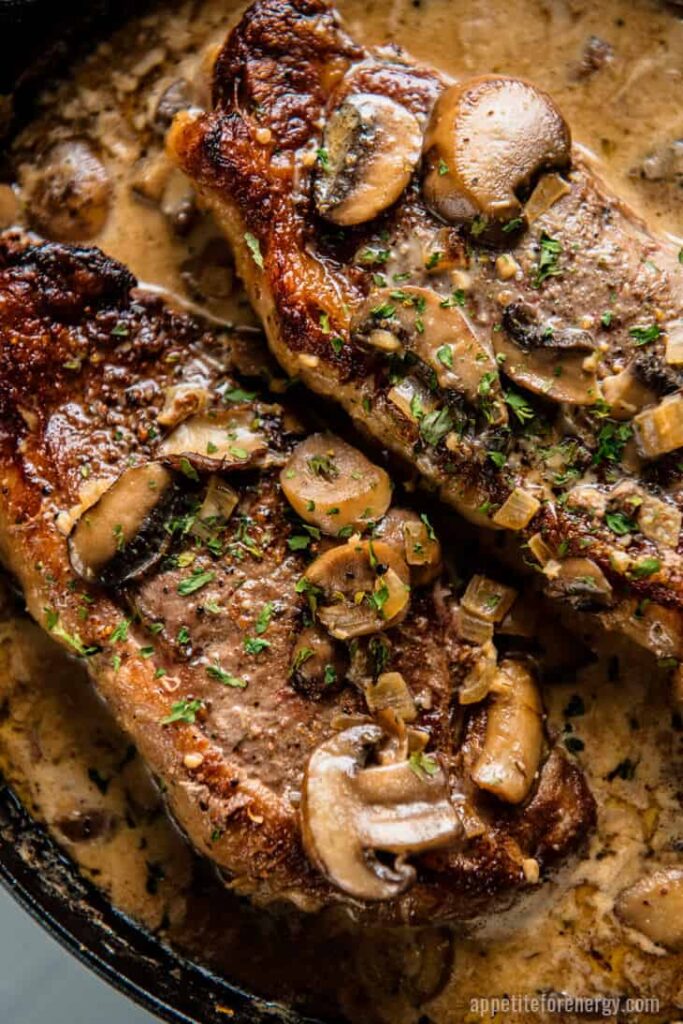 Fancy serving dad a juicy steak that's smothered with a rich, creamy mushroom sauce that's ready in just 30 minutes? We got you covered! This French-cuisine inspired one-pan wonder saves you time, money, and effort without scrimping on flavor.
Not a fan of steak? The recipe is flexible! You can swap out the steak with some chicken, pork, or white fish — a foolproof plan even for the pickiest eaters.
P.S. If you're feeling EXTRA, you can pair this up with a fancy low carb drink… maybe try making some keto champagne margaritas.
---
Photo & Recipe Courtesy of Low Carb Yum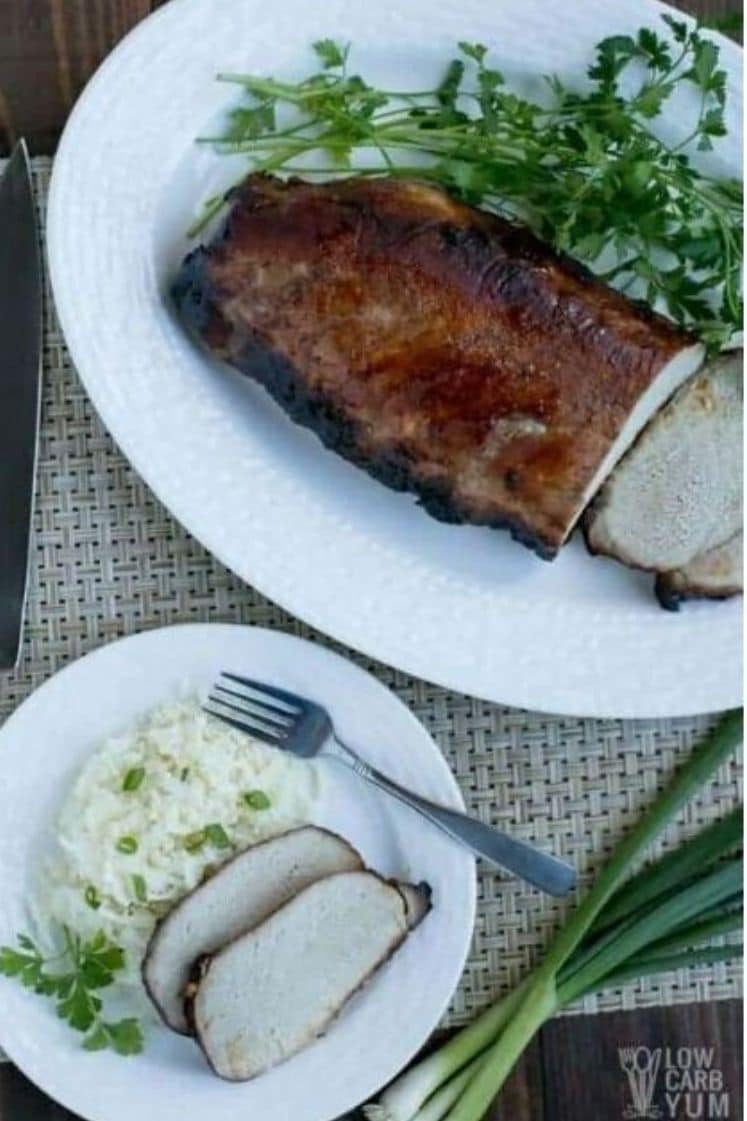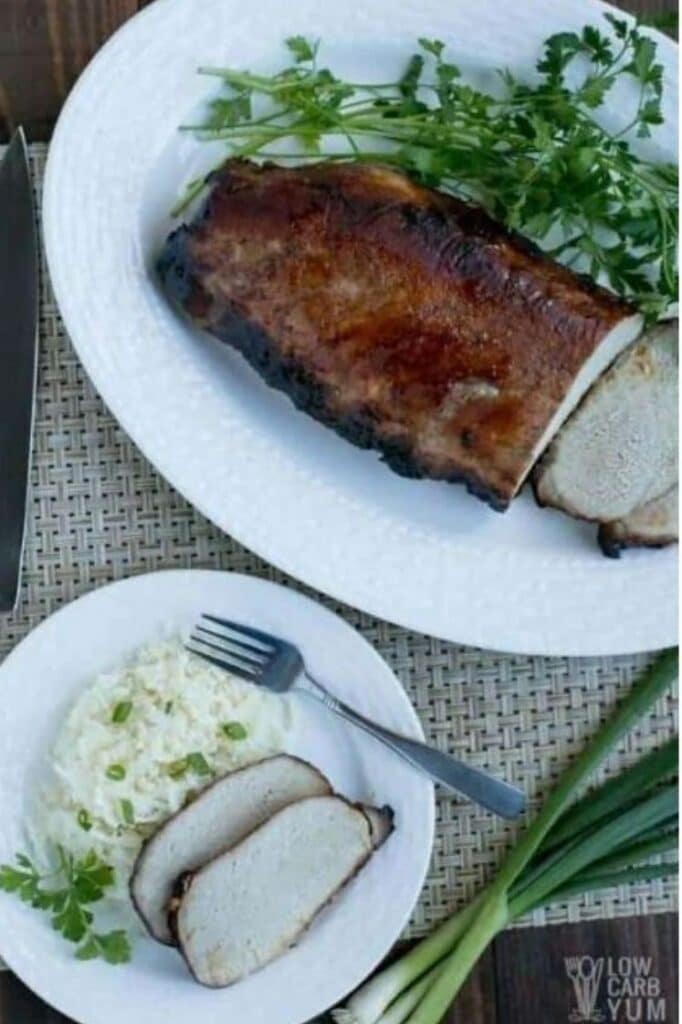 Dad craving for some char siu pork, but having trouble setting up delivery from your favorite restaurant? Why not make some yourself?!
This Chinese-inspired BBQ pork recipe does not use sugar, so you don't have to worry about this dish spiking dad's glucose levels. Best served with riced cauliflower (plain/stir-fry) OOOOORRRR try them with some keto steamed buns.
Total time to cook: 2.5 hours.
Makes 9 servings.
---
Photo & Recipe Courtesy of Simply So Healthy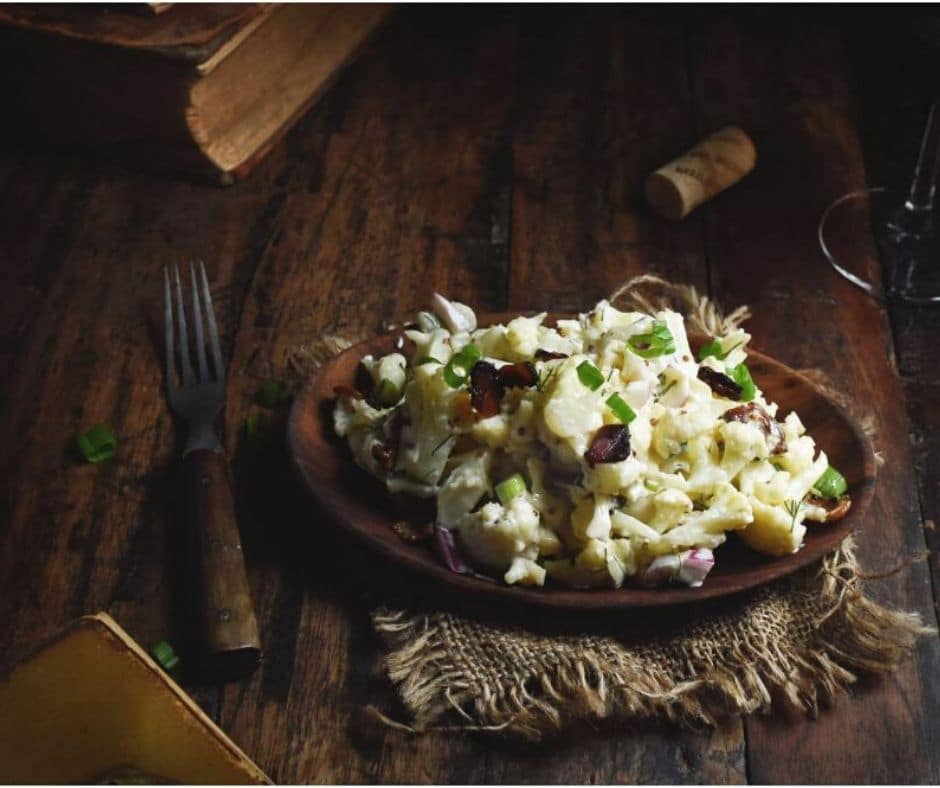 Want a side dish that's delicious and nutrient-dense? This bacon cauliflower salad is a must-try! It's a great alternative to potato salad (that's loaded with carbs btw) and is compliant with the low-carb, LC/HF, ketogenic, gluten-free, dairy-free, paleo and banting diets.
Takes 20 minutes to prep and makes 8 servings!
---
Photo & Recipe Courtesy of Real Balanced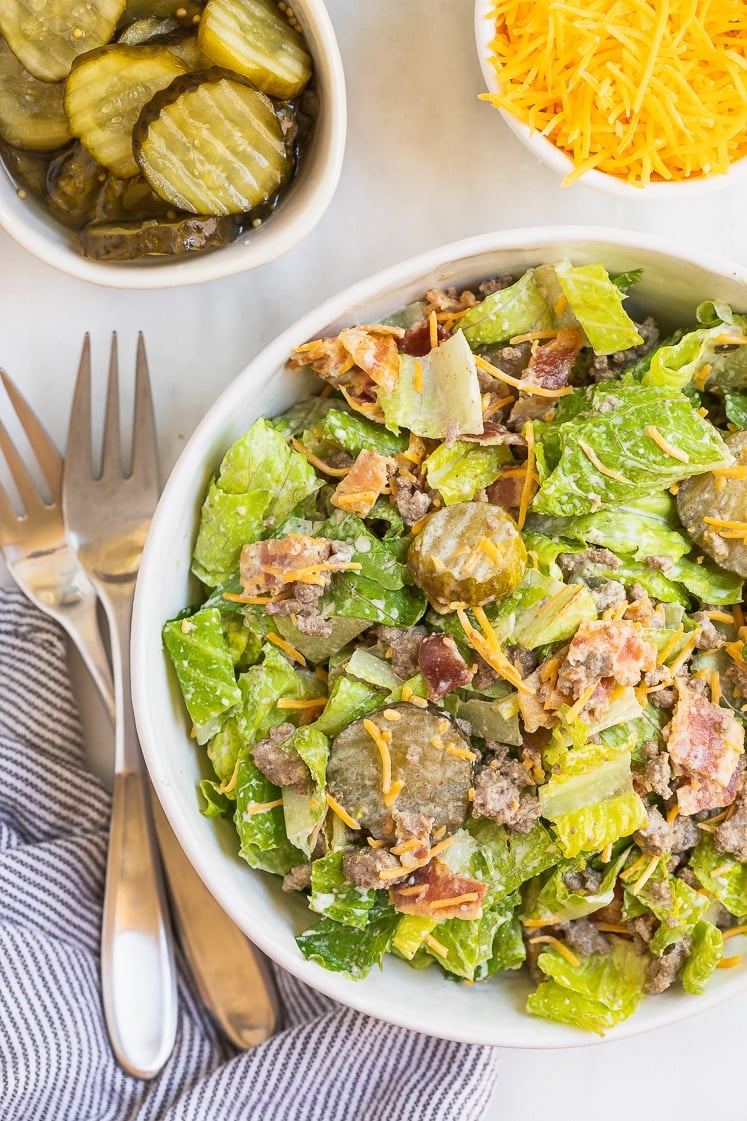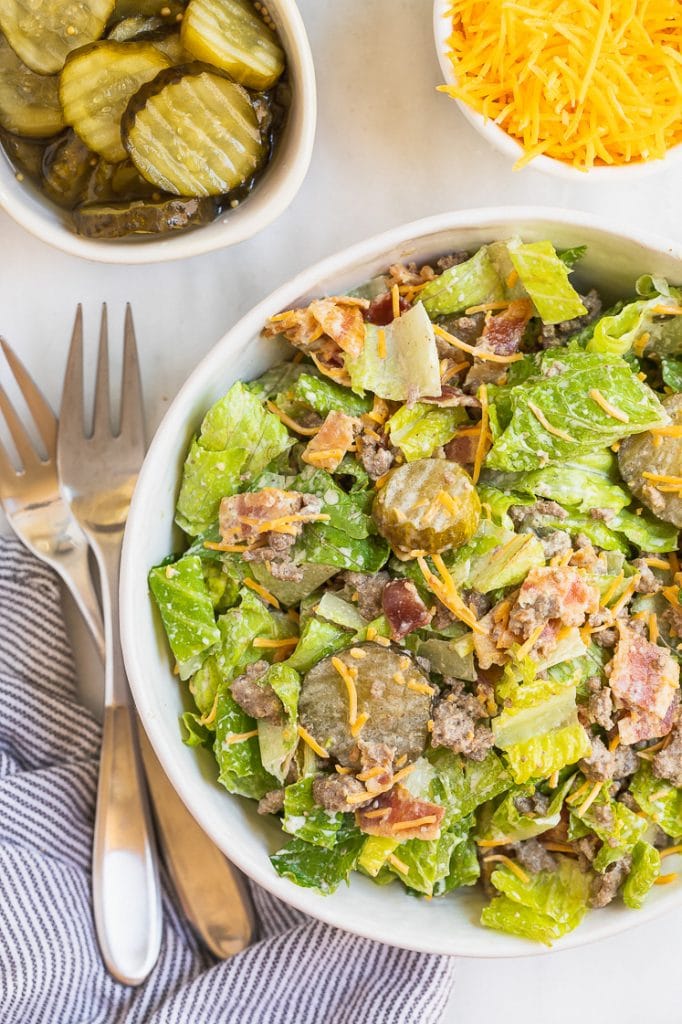 Has dad jumped in the keto bandwagon but still longs for a good ol' cheeseburger? Say no more! This keto approved bacon cheeseburger salad recipe is going to be an instant household hit. But don't worry, it's actually A LOT EASIER to make than a regular cheeseburger.
The ingredients are pretty straightforward. It's pretty much a cheeseburger minus the buns! Wanna know the best part? Besides it being low carb, nut free, gluten free, grain free, and refined sugar free… you have the freedom to add more of whatever you love about a cheeseburger (pickles –cough– bacon –cough–).
Takes 30 minutes to make, good for 8 servings!
---
Photo & Recipe Courtesy of Real Balanced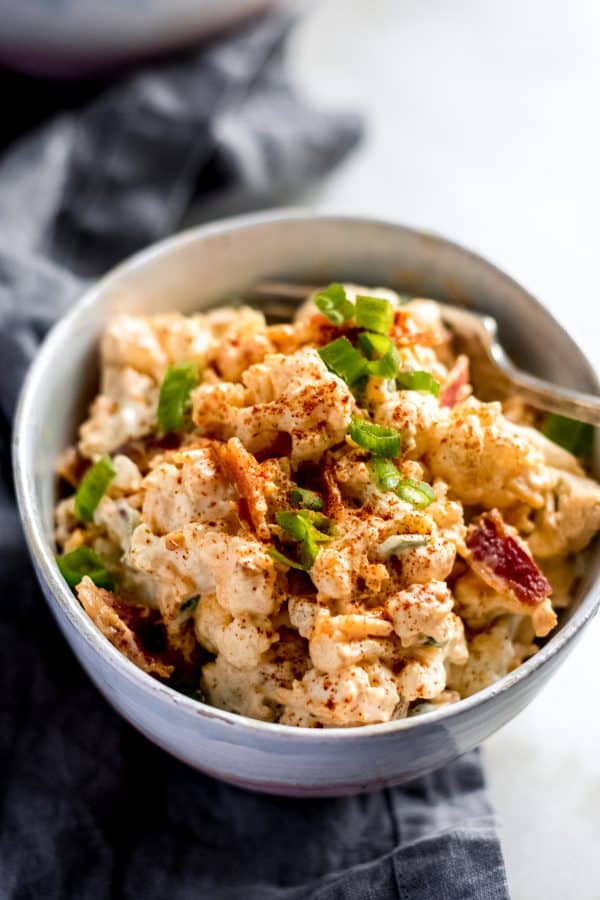 I cannot say this enough, but eating on keto doesn't mean food will be bland and boring… this keto loaded cauliflower salad is a delicious side dish that you can easily put together without skimping on the flavor.
Your dad won't even bother complaining that it's a salad after giving it a try, it's so yummy that he'll probably be reaching for seconds!
Takes 15 minutes to prep, 20 minutes to cook, and can be left in the fridge until you're ready to serve. Makes 6 servings.
---
Photo & Recipe Courtesy of Cassidy's Craveable Creations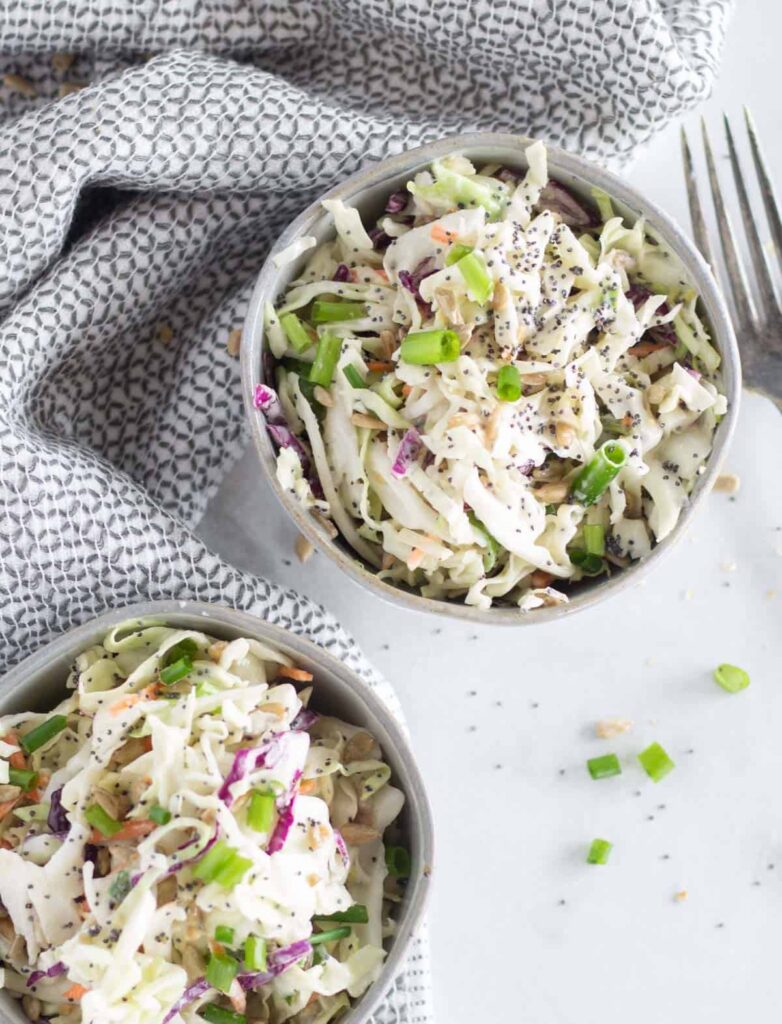 Trying to add more veggies into a dad's diet can be tough, but this keto coleslaw recipe might just change their opinion about salads. This would make a great side dish since the light crunch from the cabbage paired with the dressing makes a nice break from the saltiness of your main course.
So, not only is it delicious, but it also just takes 5 minutes to make and significantly boosts the nutritional value of your meal! There's no downside.
Looking for more themed dishes? Here are more keto recipe roundups that you can choose to serve on your next get together!
Reader Interactions