Here are 10 easy and delicious St. Patrick's Day Keto Recipes to help get your potluck ready for this fun Irish holiday without getting kicked out of ketosis! We've got corned beef and cabbage casseroles, shepherd's pie, beef stew, and other tasty green goodies. Come on and take your pick!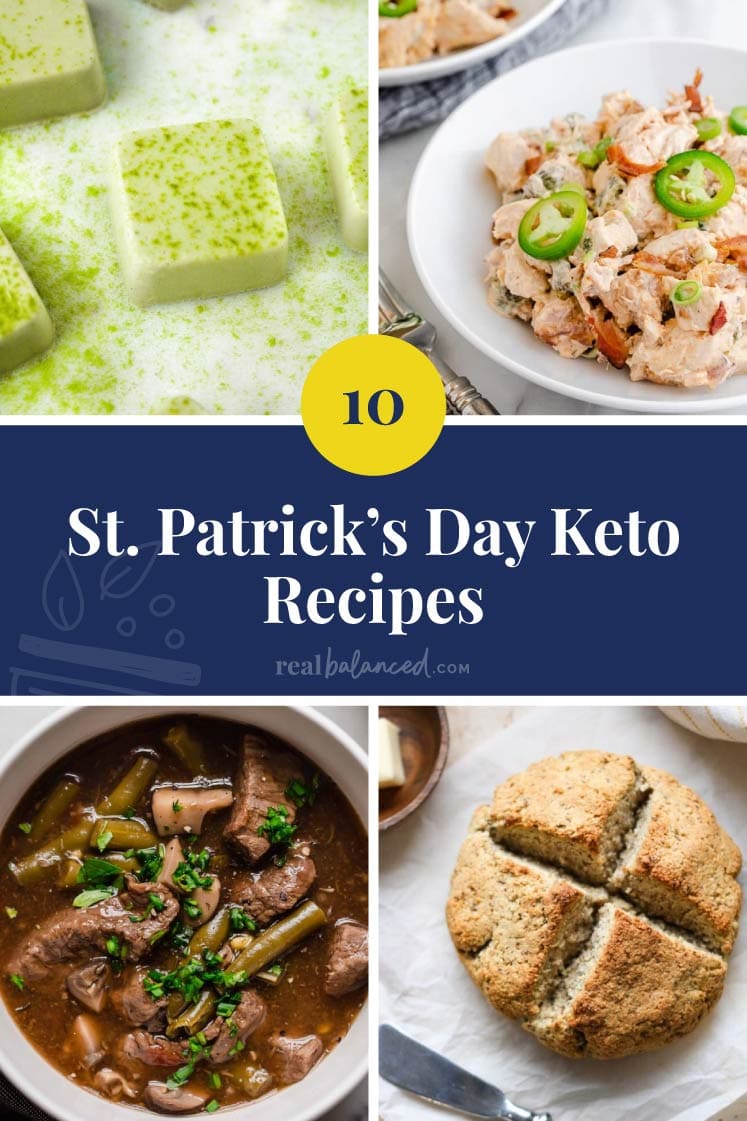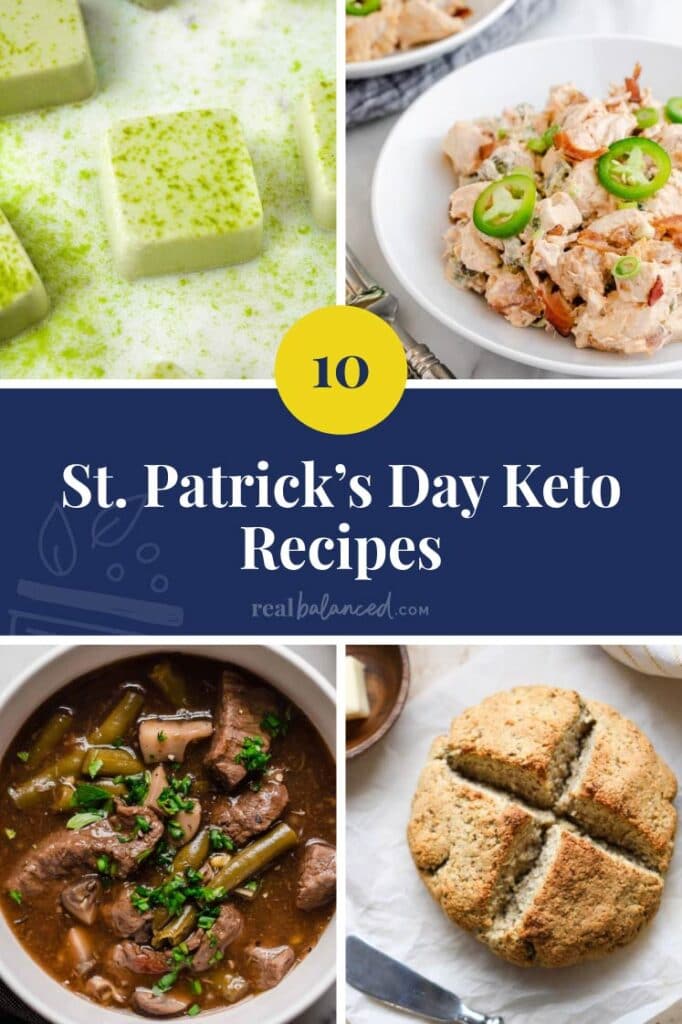 What are traditional Irish food people eat during St. Patrick's Day?
The day begins with a full Irish breakfast comprised of bacon, sausages, eggs, fadge (or soda bread), baked beans, grilled tomatoes, and maybe some hash. Depending on your preference, you can enjoy all that with some tea OR a pint of Guinness.
Then for lunch and dinner, it's another round of hearty traditional Irish food like corned beef and cabbage, Irish stew, Dublin coddle, and Irish champ.
They also have really fabulous desserts like barmbrack (which is an Irish fruitcake), and an ingenious Baileys-infused bread and butter pudding made from leftover bread.
I can already tell that you are dying to tell me that all this is not very keto-friendly, and I understand that… but I've gotta hand it to the Irish, their meals sound mighty scrumdiddlyumptious!
What's with all the green food?
The whole "Green Everything = St. Patrick's Day" fare is more complicated than it looks, but it mainly stems from Irish customs and tradition.
Depending on which source you read from, you either become invisible to leprechauns when you wear green OR get pinched by leprechauns if you don't wear green clothing.
Folks didn't really start making green-colored food until pop culture stepped in. I guess green food would make getting pinched by a leprechaun twice as unlikely? The pinching bit sounds pretty made up, but hey! Making themed food is fun and making dishes that are not traditionally keto-friendly is also part of the fun.
Note: The ones listed in this recipe roundup are not exactly traditional Irish recipes, however you'll find that these keto St. Patrick's Day themed recipes can still jazz up your get-together.
10 Easy Keto St. Paddy's Day Inspired Recipes
---
Photo & Recipe Courtesy of Real Balanced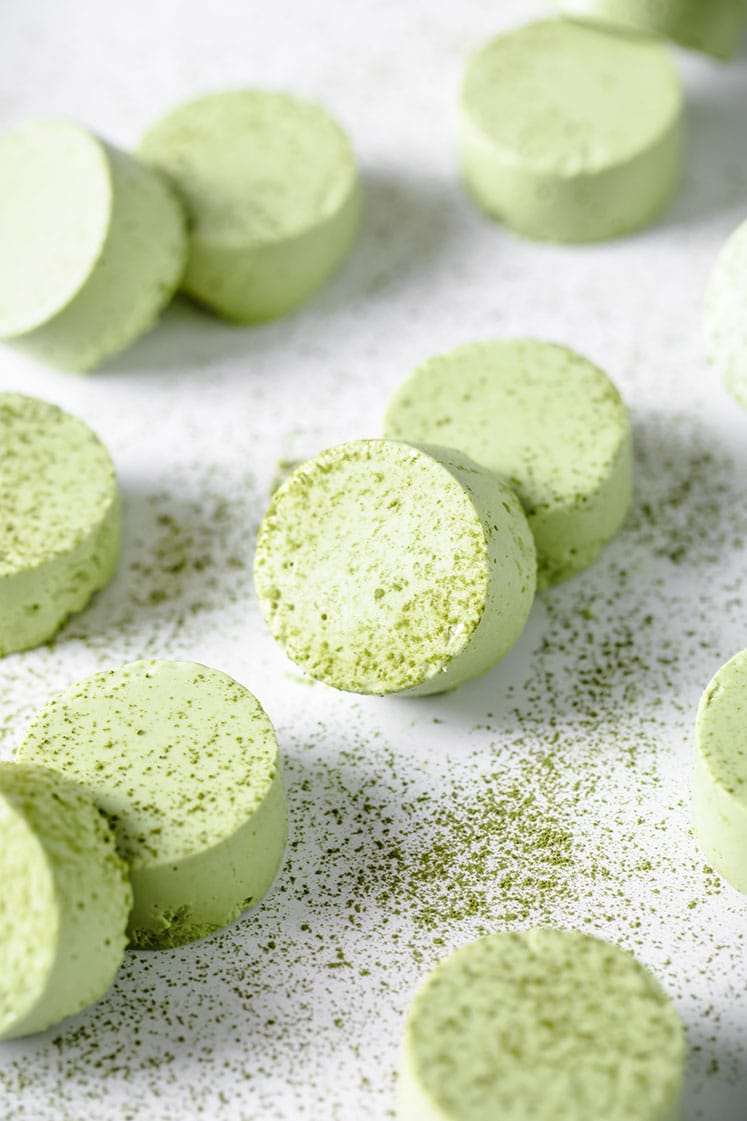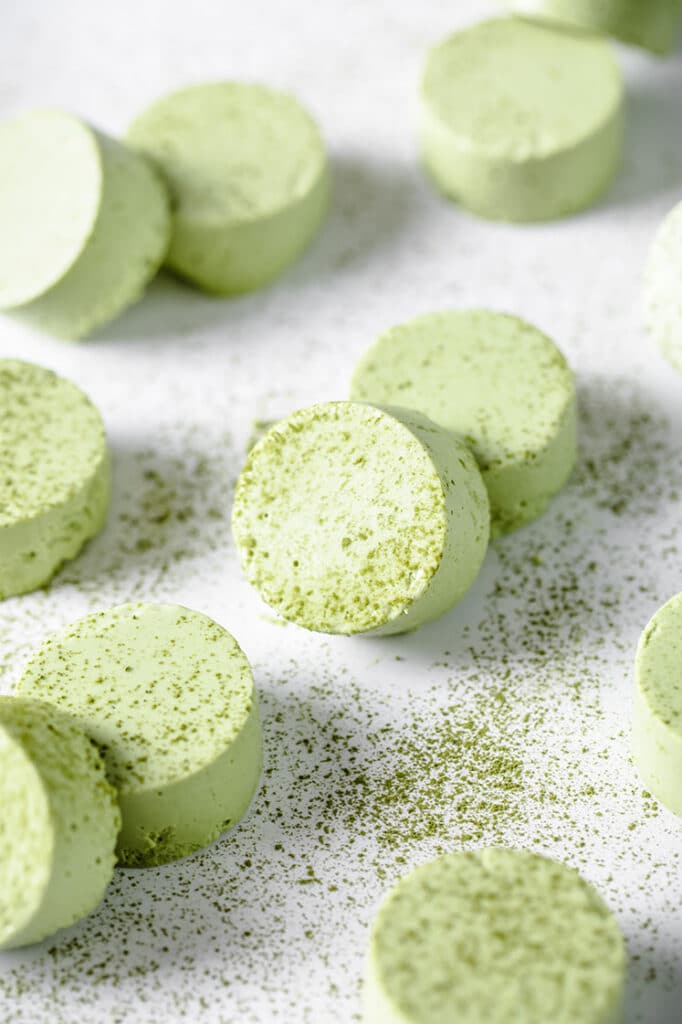 These are bite-sized fat bombs that taste just like Mcdonald's special edition Shamrock Shake. This recipe just takes 15 minutes to prep and can be stored in the freezer for a month, and unlike the fast-food version, this recipe does not contain loads of sugar and can be enjoyed at any time of the year.
---
Photo & Recipe Courtesy of Twosleevers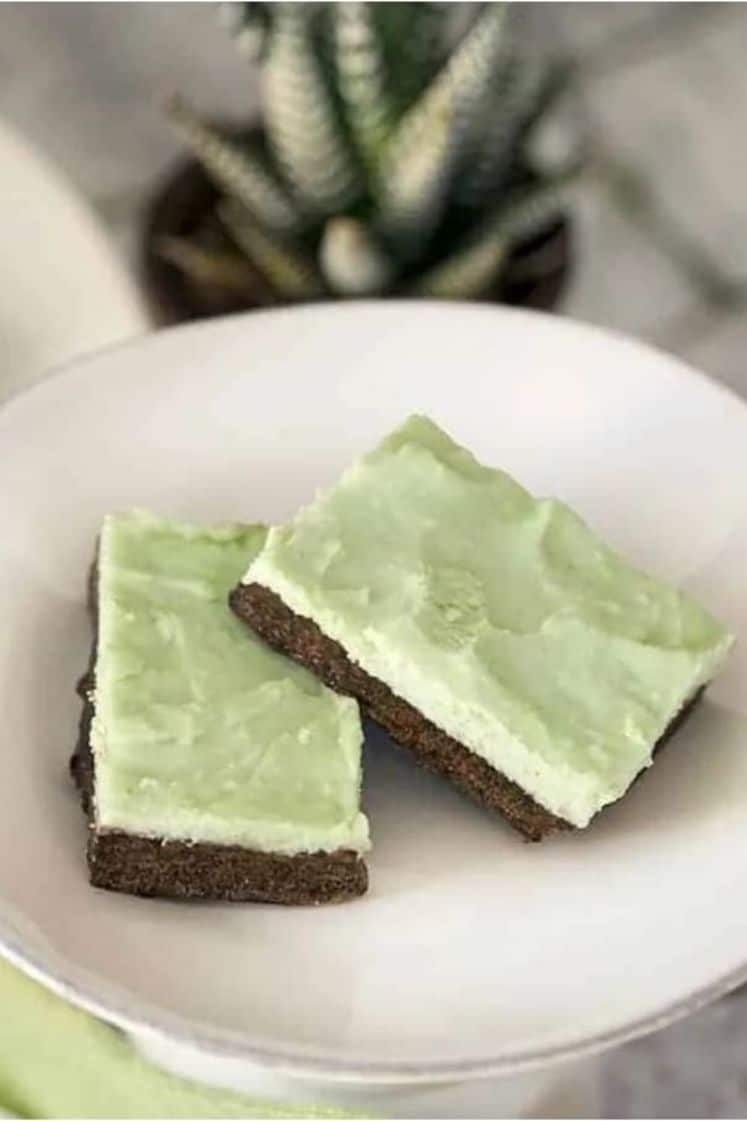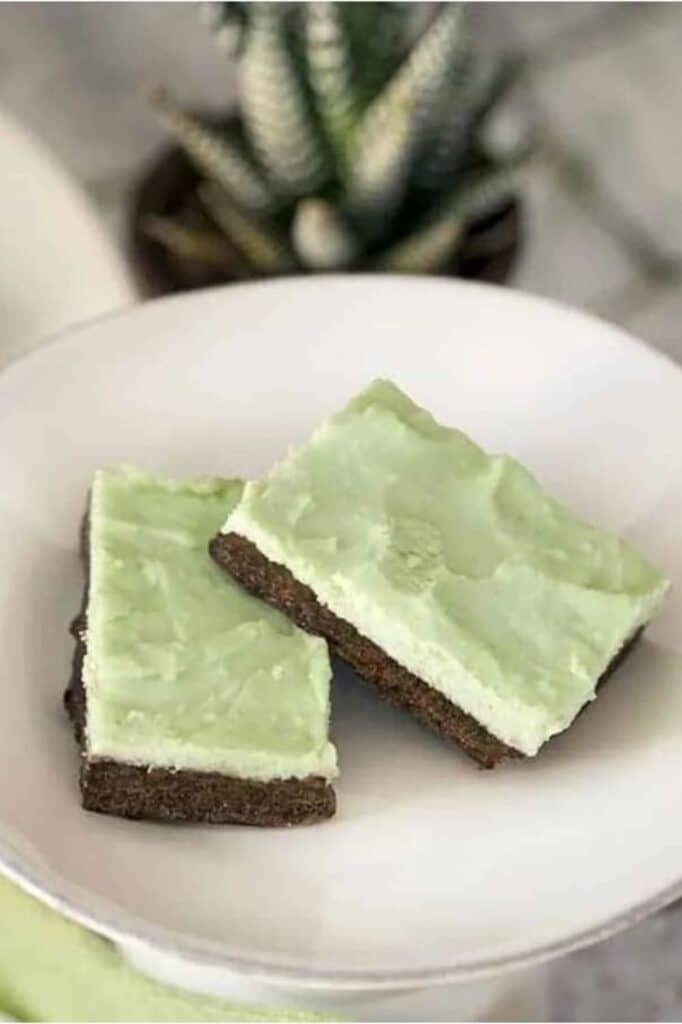 Need a fun and green dessert to serve at your St. Patrick's Day inspired party? These keto-friendly brownies with mint frosting taste fantastic without spiking your blood sugar and kicking you out of ketosis.
Takes about 20-30 minutes to prep and bake. Makes 12 mint chocolate brownie bars!
---
Photo & Recipe Courtesy of My Life Cookbook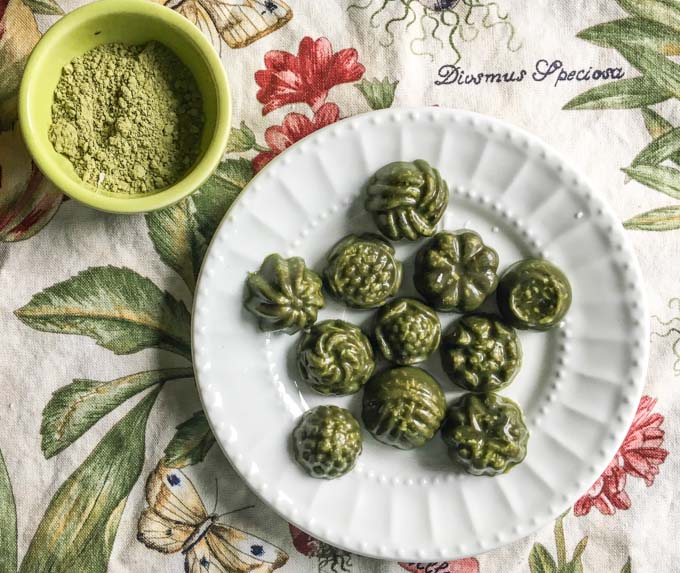 These mint matcha coconut candies are a real treat! They're soooo pretty and taste just as fabulous. The ingredients are easy to source, you probably already have half of the required items in your keto pantry!
This recipe takes only 5 minutes to prep and then you can leave it in the freezer to harden. With its net carb content at only 0.1g per piece, you can easily fit this in your daily macros without the added guilt.
---
Photo & Recipe Courtesy of Low Carb Yum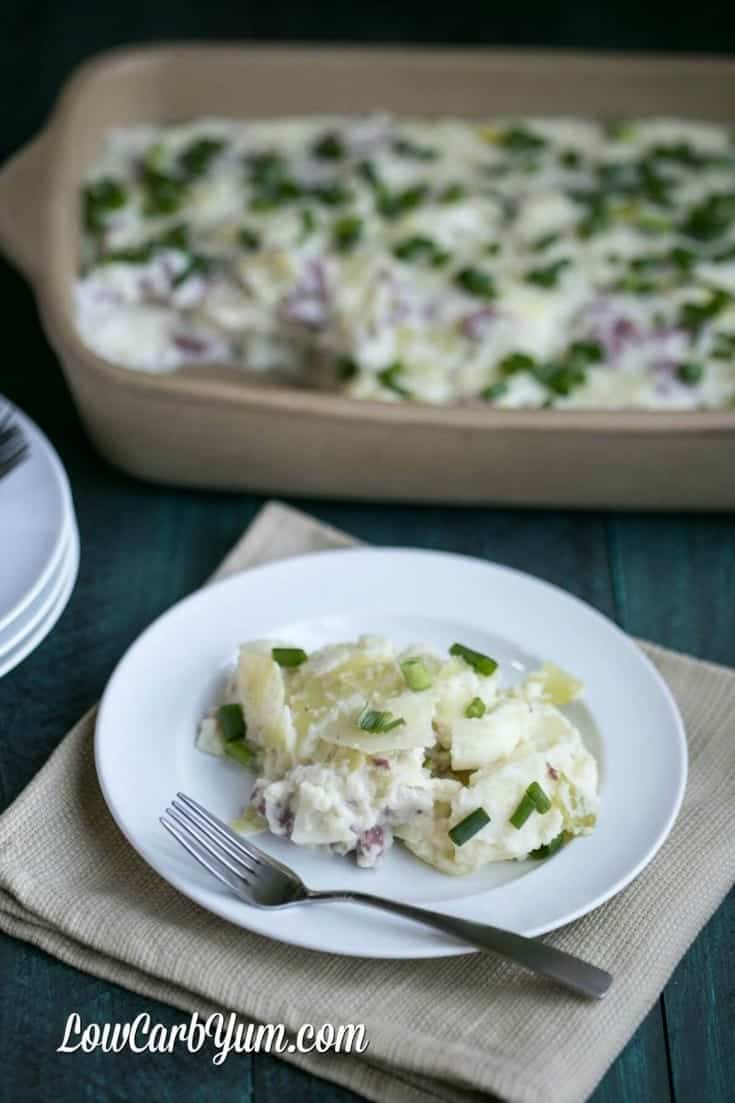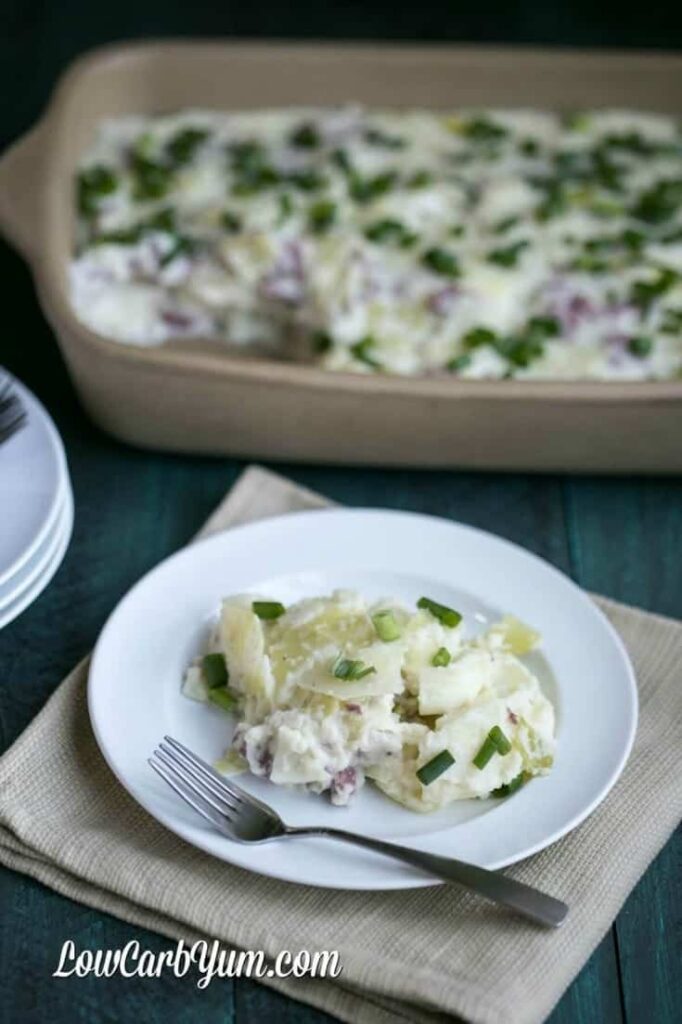 Whether you prefer casseroles or simply made too much corned beef and cabbage for St. Patrick's Day, this recipe is a fantastic way to get those familiar flavors in while also making it even more nutrient-dense!
Follow the recipe and get 8 tasty servings in under an hour.
---
Photo & Recipe Courtesy of Real Balanced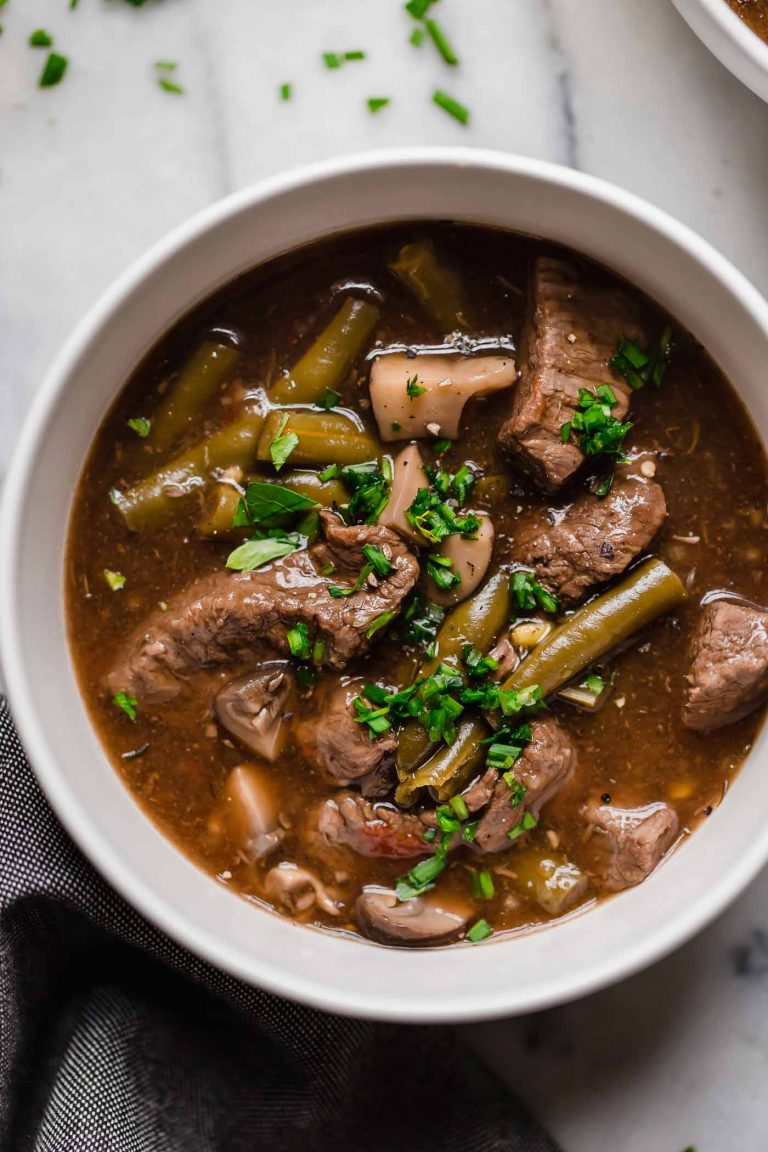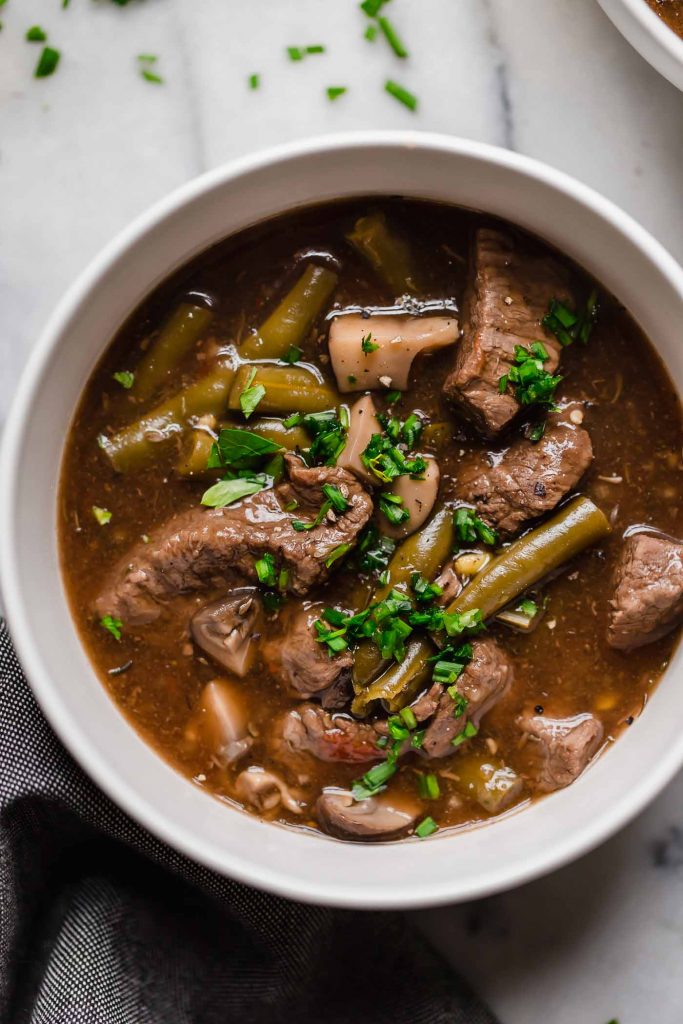 Bummed that you can't make a traditional Irish beef stew since it uses a lot of non-keto ingredients (like the beer and potatoes)? Well, here's a hearty, filling meal that is chock full of nutritious ingredients that will warm you right up with just kitchen prep.
In just under an hour, you can have a warm and cozy bowl of beef stew that's enough for sharing.
---
---
Photo & Recipe Courtesy of Keto Cooking Wins
Don't have a lot of time to assemble a full table of dishes, but want a tasty yet healthy side dish that pairs well with your St. Patrick's Day keto menu? This one's for you!
5 ingredients, 10 minutes to prep, 10 minutes to cook, makes 6 servings, AND tastes amazing… seriously, who can resist this one-pan wonder?
---
Photo & Recipe Courtesy of My Productive Backyard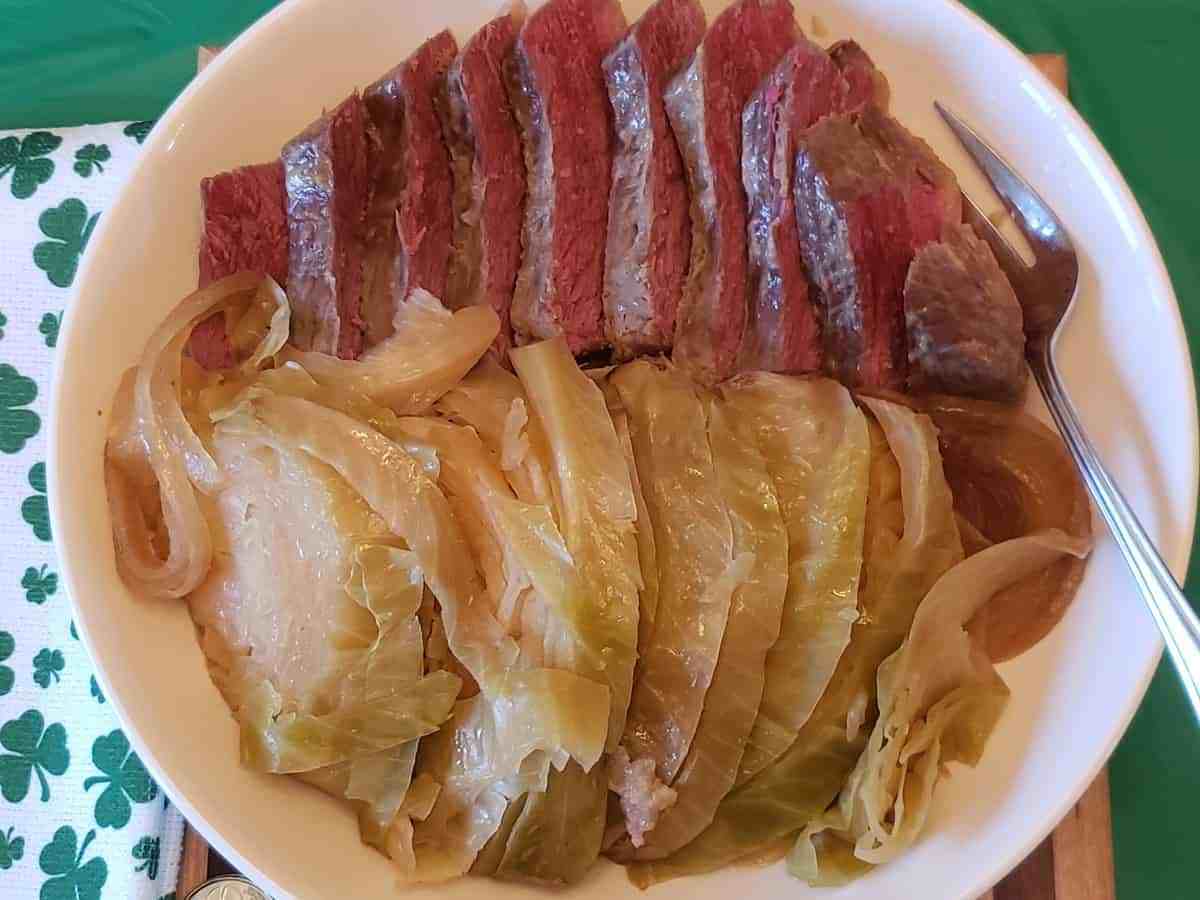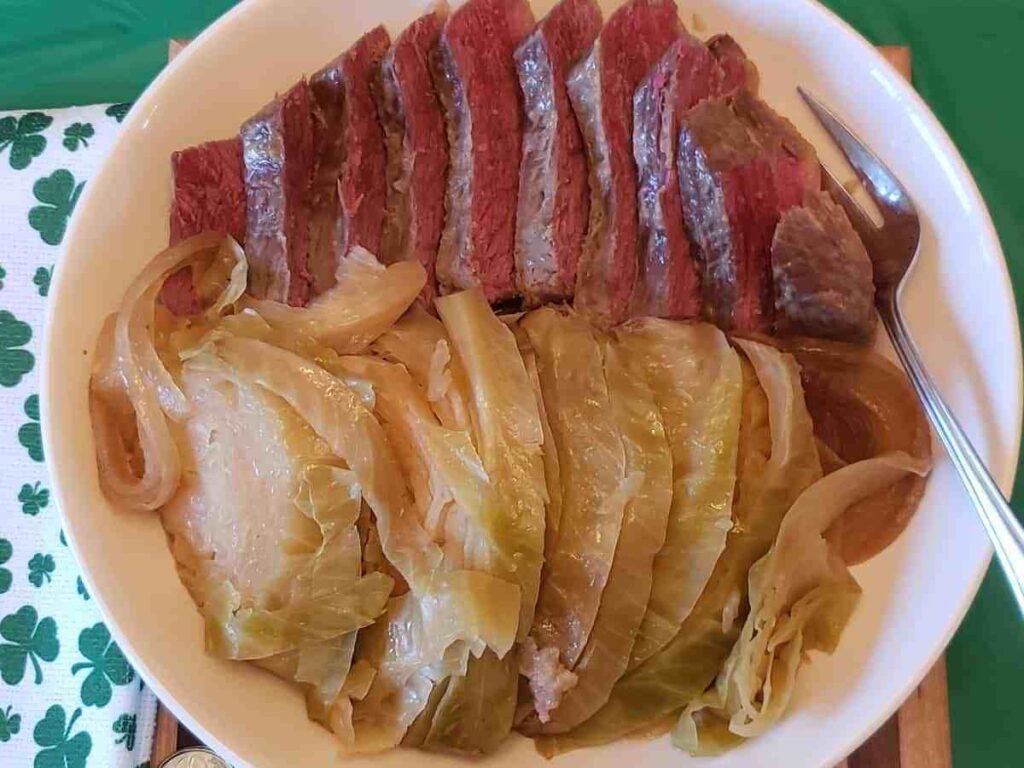 Nobody likes beef that's been cooked dry. This fan-favorite recipe is tender, well-seasoned, and convenient to make. Just put the ingredients in your crockpot and set it to cook while you tend to your other dishes (note: cook on low: 6 to 8 hours or high: 4 to 6 hours). Easy!
---
Photo & Recipe Courtesy of Real Balanced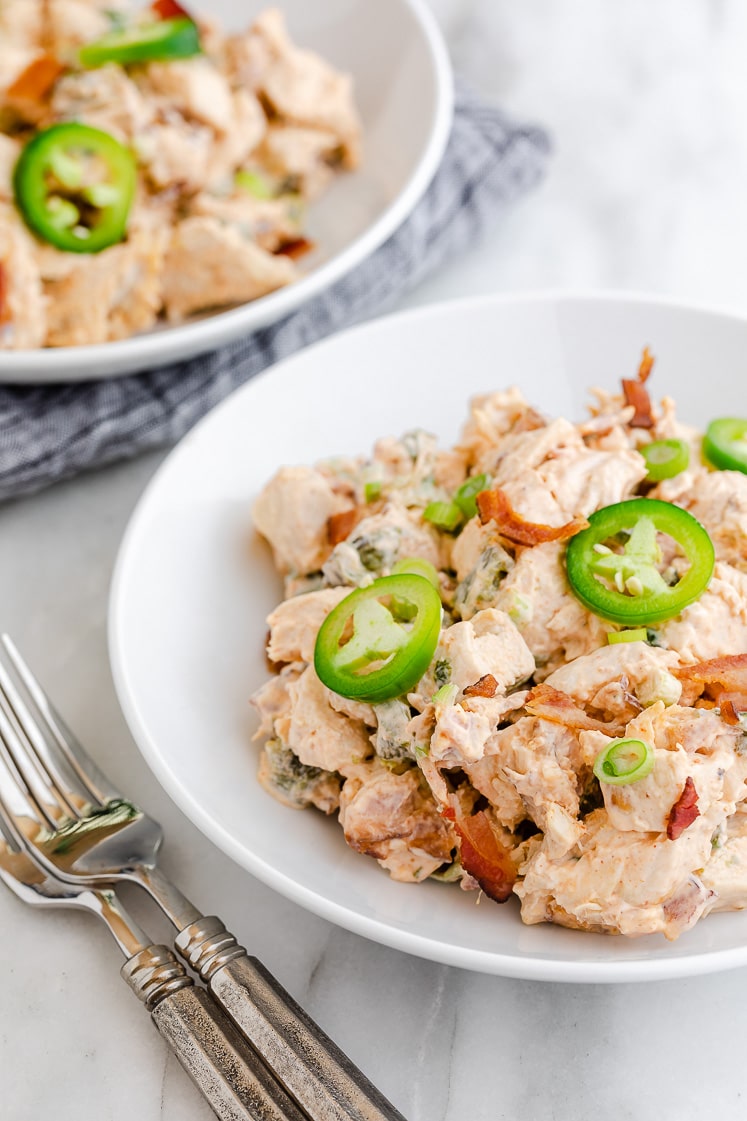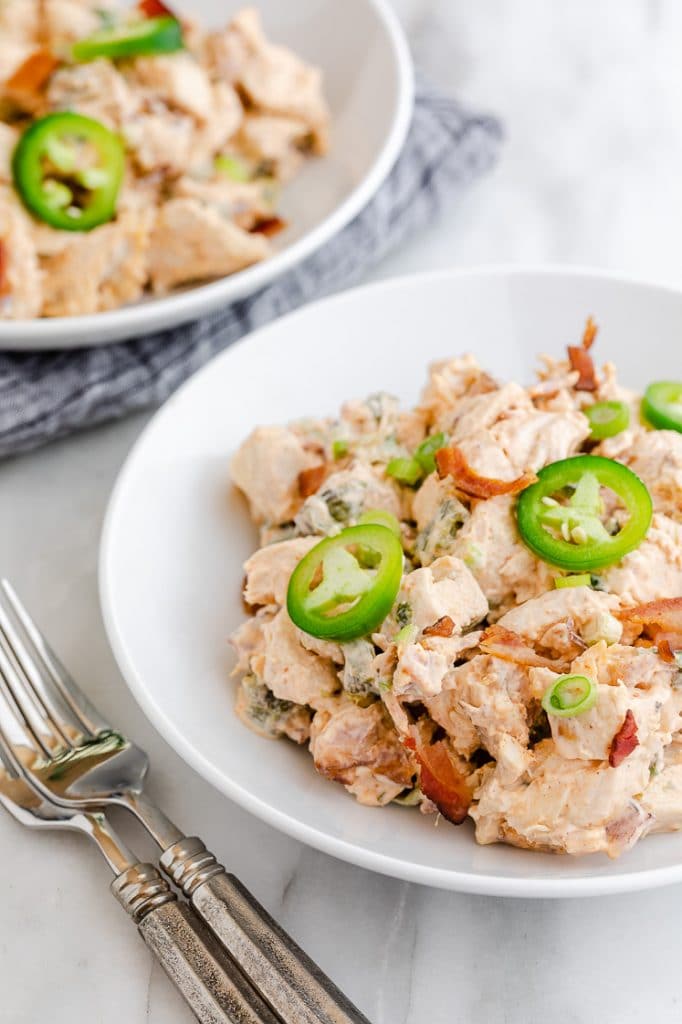 Need a dish to bring to the annual St. Paddy's potluck, but everyone's already pledged the usual beef dishes? Win them over with this jalapeño popper chicken casserole! It's creamy, savory, and keto-friendly with just the right amount of kick.
---
Photo & Recipes Courtesy of Noshin and Num Nums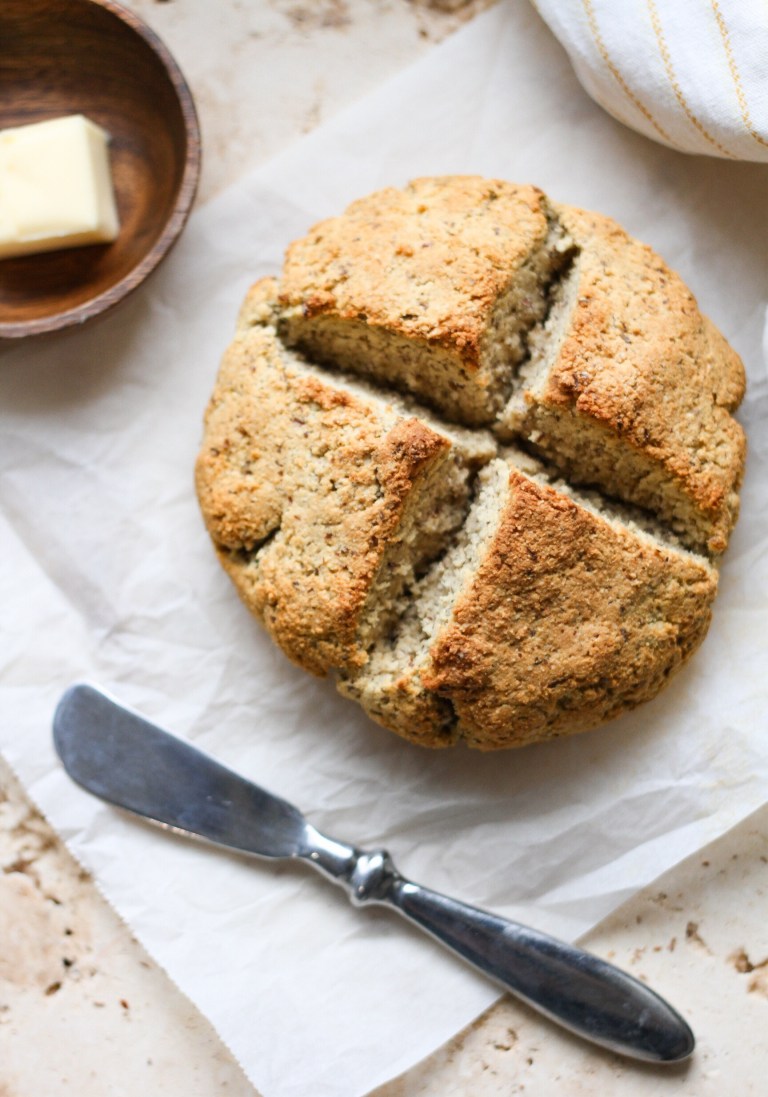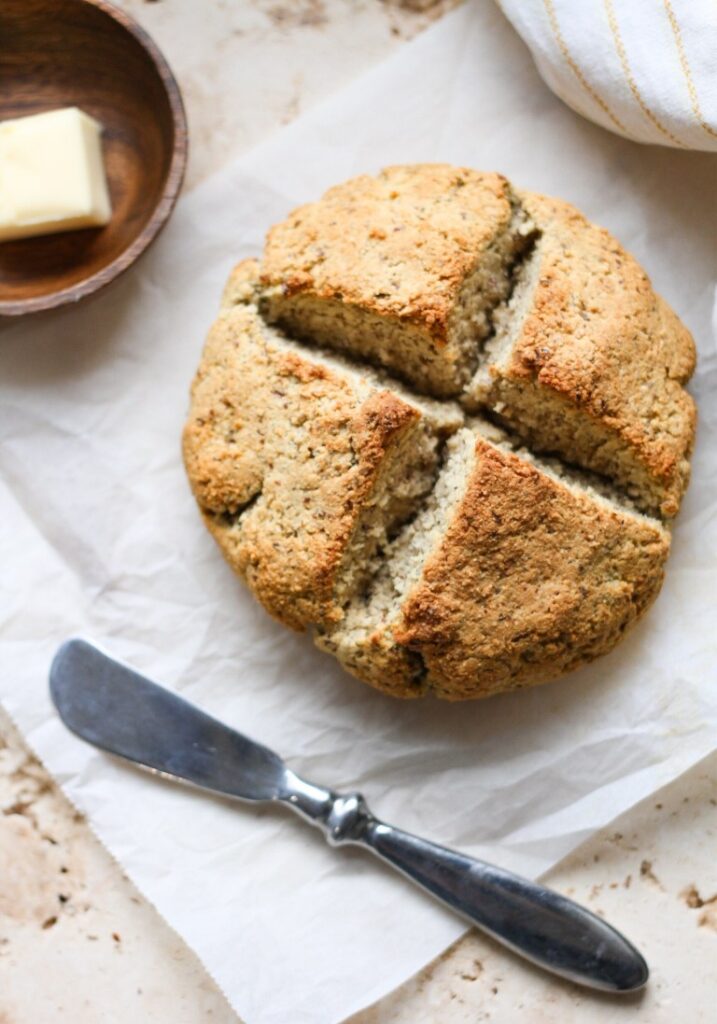 This is a great accompaniment to your full Irish breakfast, a plate of corned beef and cabbage, OR a bowl of beef stew. It's made with a combination of almond and coconut flours, so it's low carb but still fits the occasion.
---
Photo & Recipe Courtesy of Whole New Mom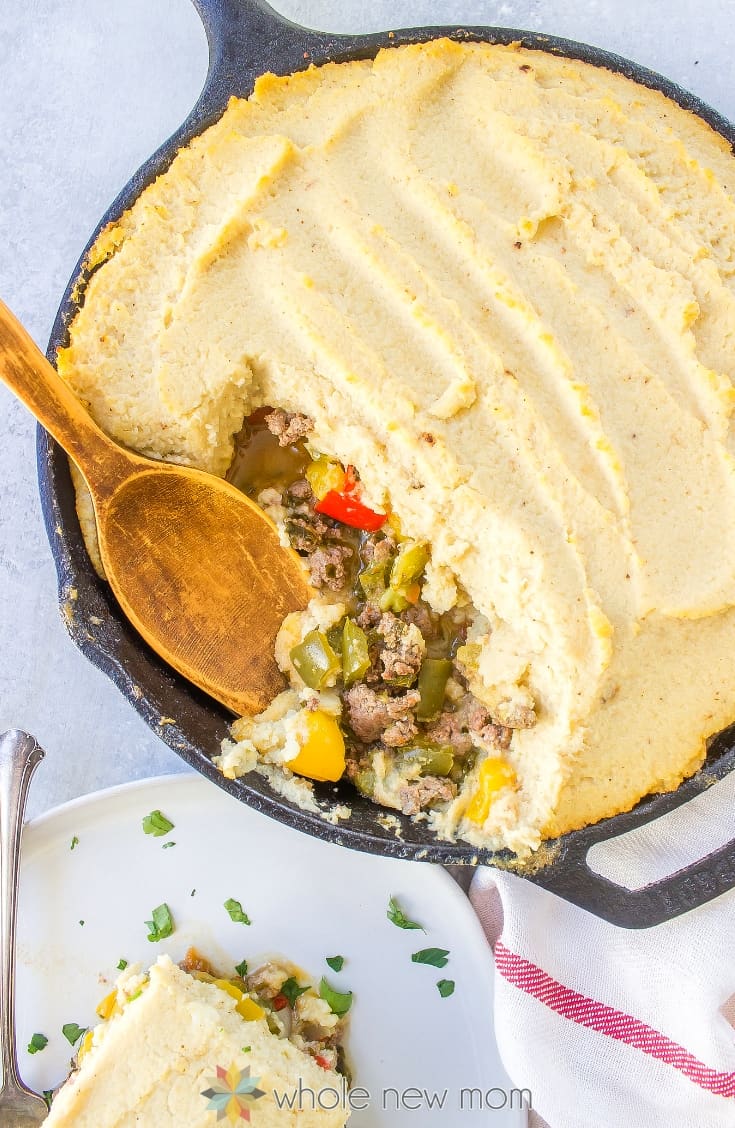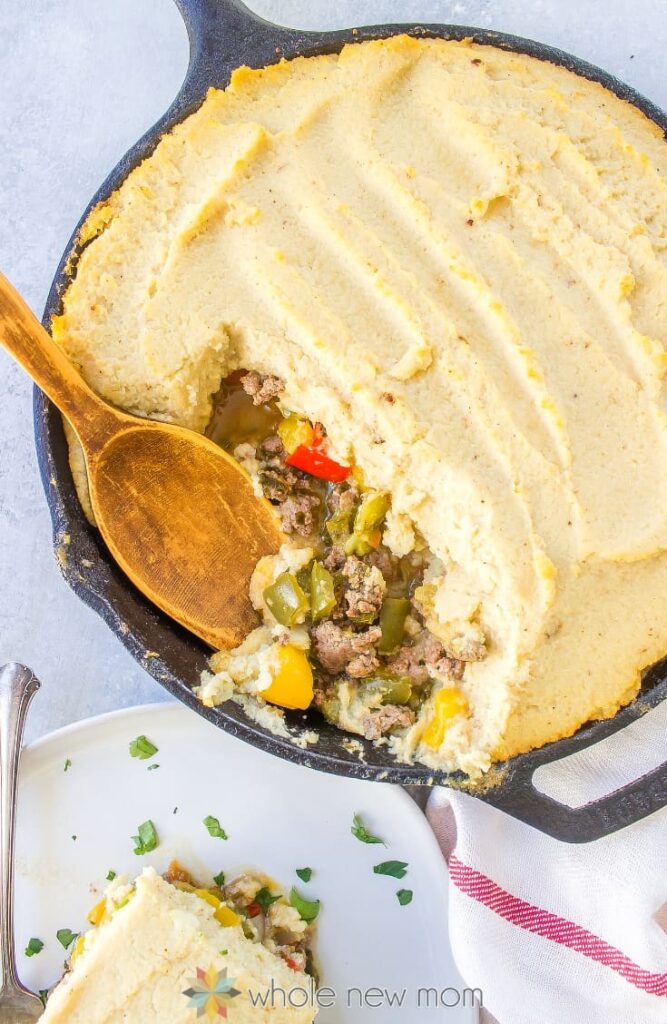 If you're expecting a huge attendance at the upcoming potluck, this keto shepherd's pie recipe is going to be your best friend!
It uses cauliflower instead of the potatoes, but tastes just as delicious!
This can be made ahead and complies with several diets such as AIP, dairy-free, paleo, whole30, gluten-free, and keto diet.
Looking for more themed dishes? Here are more keto recipe roundups that you can choose to serve on your next get together!
Reader Interactions