These easy and delicious Keto Easter Recipes are going to lighten up your mood, satisfy your stomach, AND make this holiday even more special. We've broken it down into three categories: Main Course, Side Dishes, and Dessert, to make your low carb holiday menu planning hassle- and stress-free!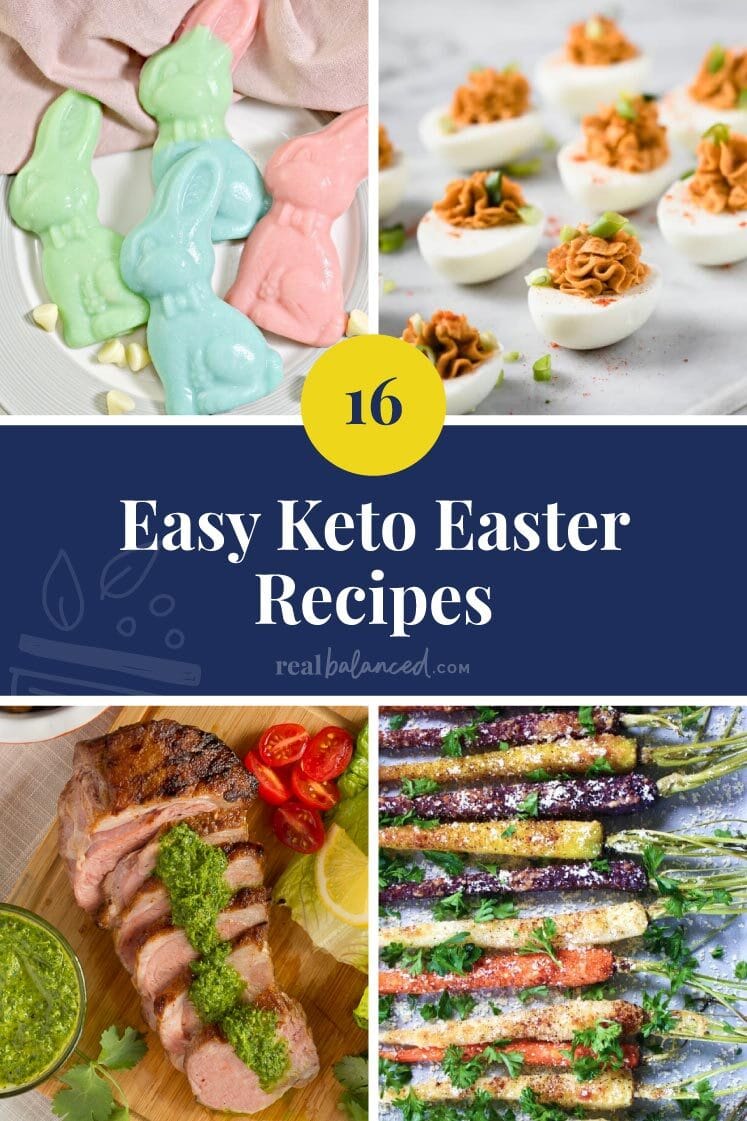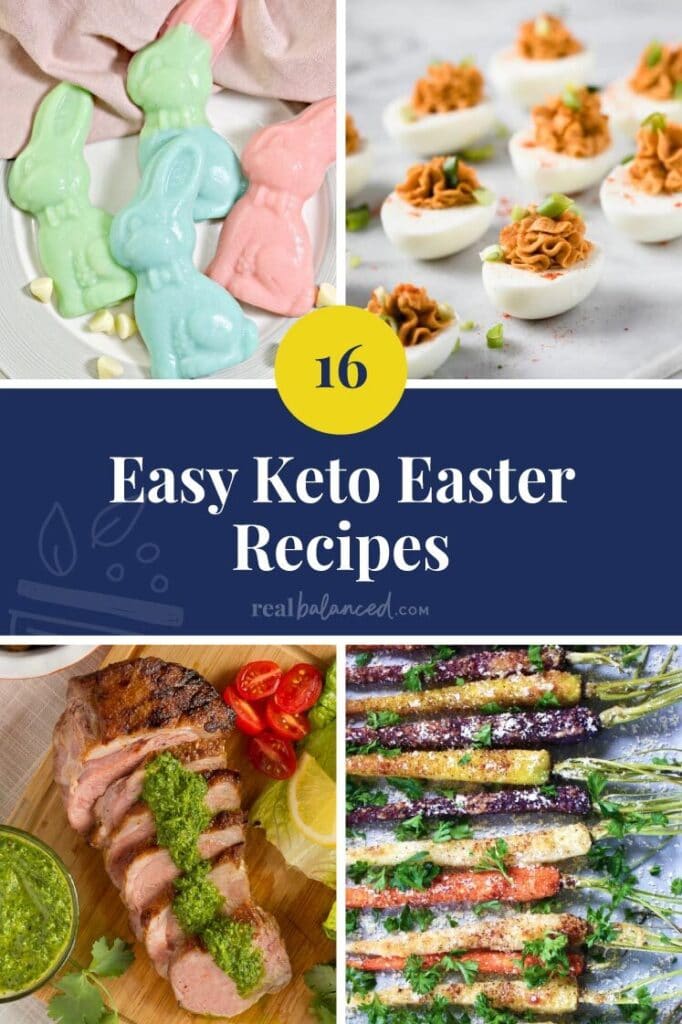 What do people eat for Easter?
If you're new to this holiday and caught yourself wondering, "what kind of food do you eat on Easter?" then we've got you covered!
No matter where you're from, traditional Easter foods often revolve around eggs, sweet pastries (e.g. carrot cakes, hot cross buns, braided sweet bread), and roasts.
Now, as much as we want to stick to the traditional recipes, not everything they serve for Easter dinner (or all the meals in between) is keto-friendly. But you don't have to worry! The dishes we've compiled in this recipe roundup are packed with great flavor with very minimal carbs – enough to celebrate the holiday without getting kicked out of ketosis.
Keto Easter Main Course Recipes
PHOTO & RECIPE COURTESY OF MY PRODUCTIVE BACKYARD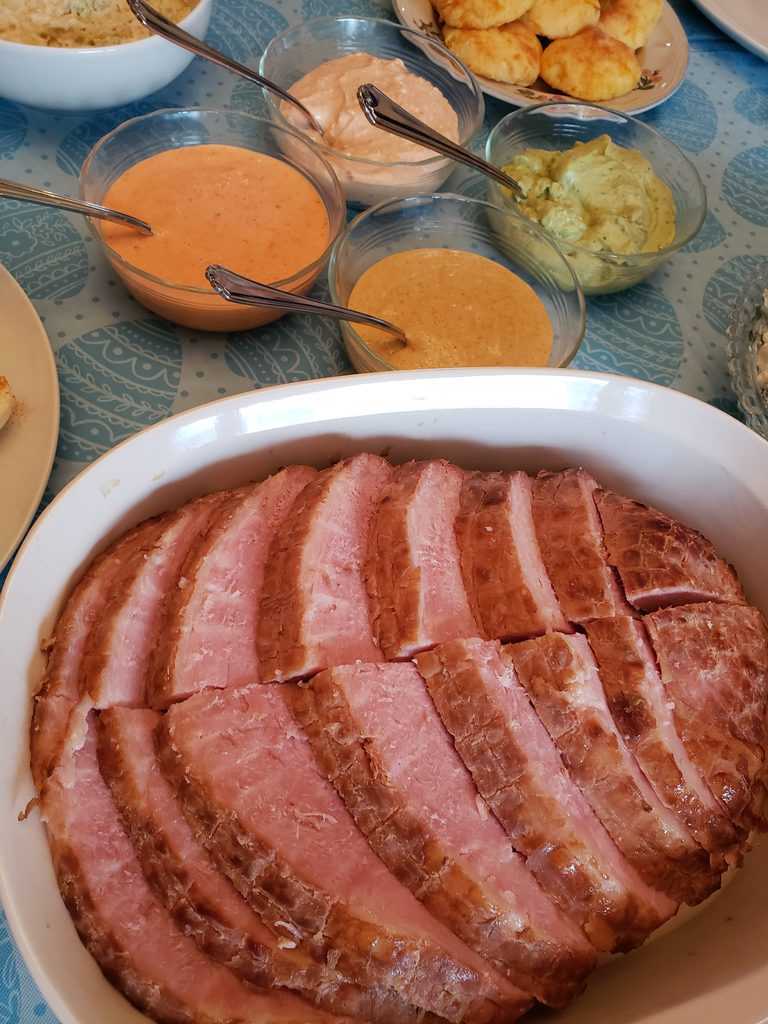 Make this non-sweet keto-friendly ham the star of the night! This even comes with 4 tasty dipping sauces that will not only amplify the ham's enticing flavor, but also suit your respective tastes. Pick from spicy-sweet mustard, creamy avocado cilantro lime dressing, roasted red pepper mayo, and zippy horseradish meat sauce. If those 4 sauces aren't enough, you can even opt to make your own, either way it's bound to taste amazing!
PHOTO & RECIPE COURTESY OF LOW CARB MAVEN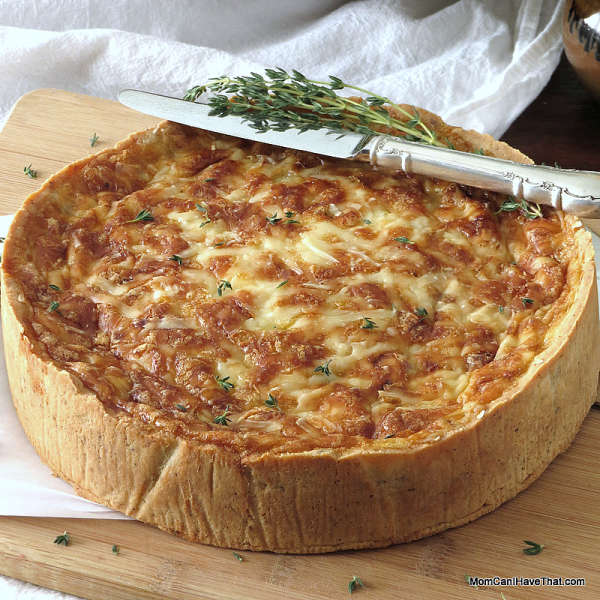 Kickstart your Easter breakfast (or dinner, we won't judge!) with this beautiful and sophisticated dish! It has 3 elements: a low carb thyme crust, a savory quiche filling, topped with a rich cheesy egg custard.
This recipe is good for 10 servings and only takes an hour, 20 minutes to make from start to finish!
PHOTO & RECIPE COURTESY OF CINNAMON & CORRIANDER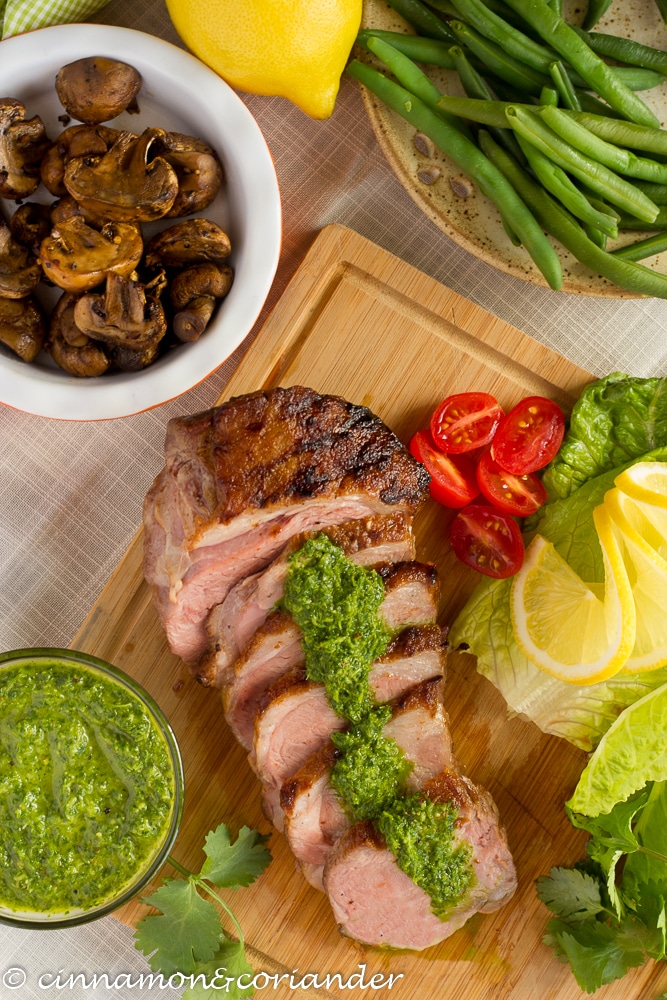 Roasted lamb is an Easter staple that you don't want to miss. This recipe is not only keto-friendly, but it also complies with the paleo diet. It's juicy, tender, wonderfully seasoned, and serves up to 4 people!
Keto Easter Side Dishes and Appetizer Recipes
PHOTO & RECIPE COURTESY OF REAL BALANCED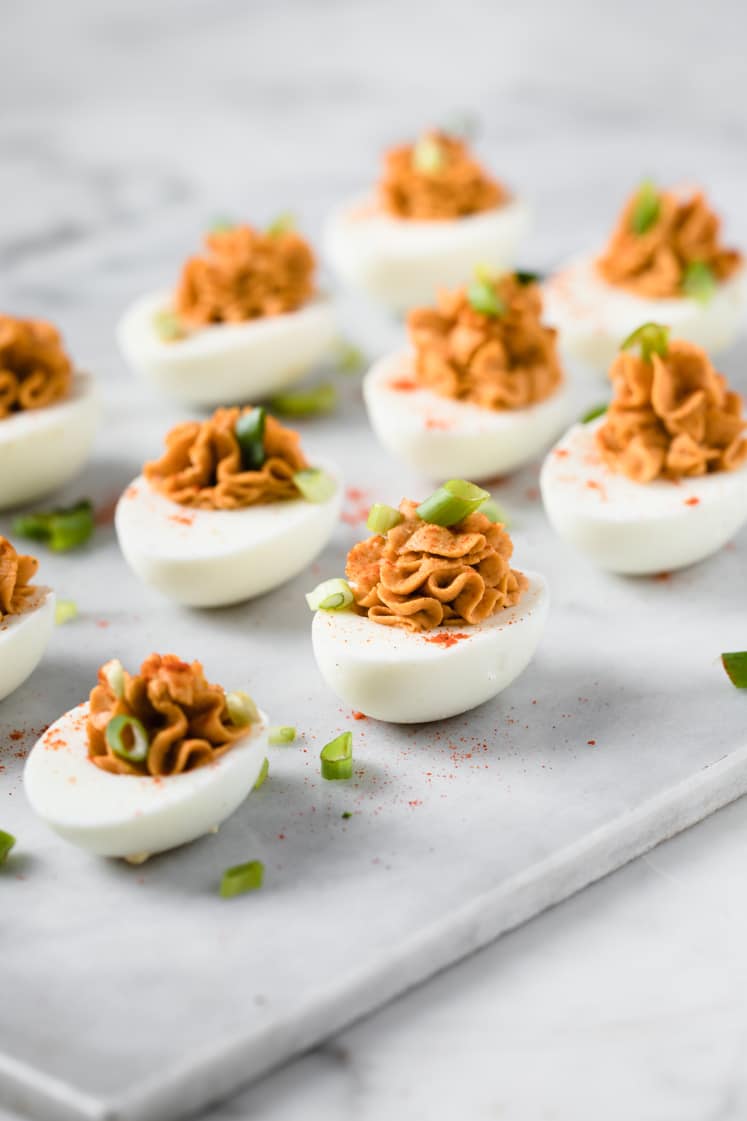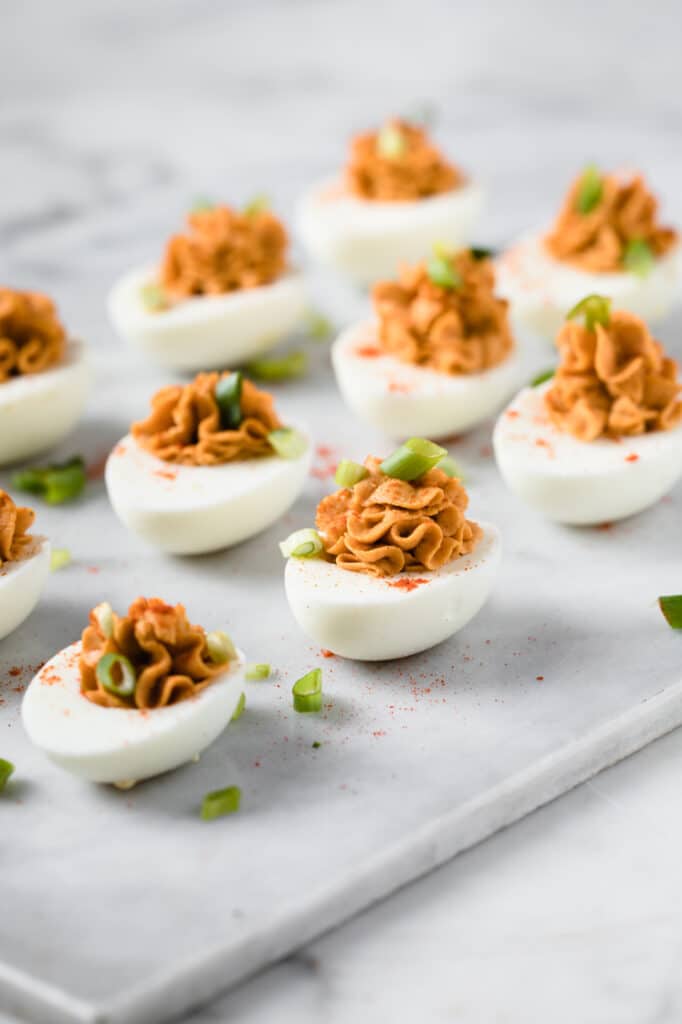 Since we've started this roundup off with delightful keto Easter dinner recipes, you'll probably want to add some tasty appetizers and side dishes to the mix too!
These keto deviled eggs are not only easy to make but are also packed with amazing buffalo sauce-y goodness. This recipe complies with several diets such as the paleo, whole30, nut-free, dairy-free, coconut-free, gluten-free, grain-free, vegetarian, and sugar-free diet.
PHOTO & RECIPE COURTESY OF REAL BALANCED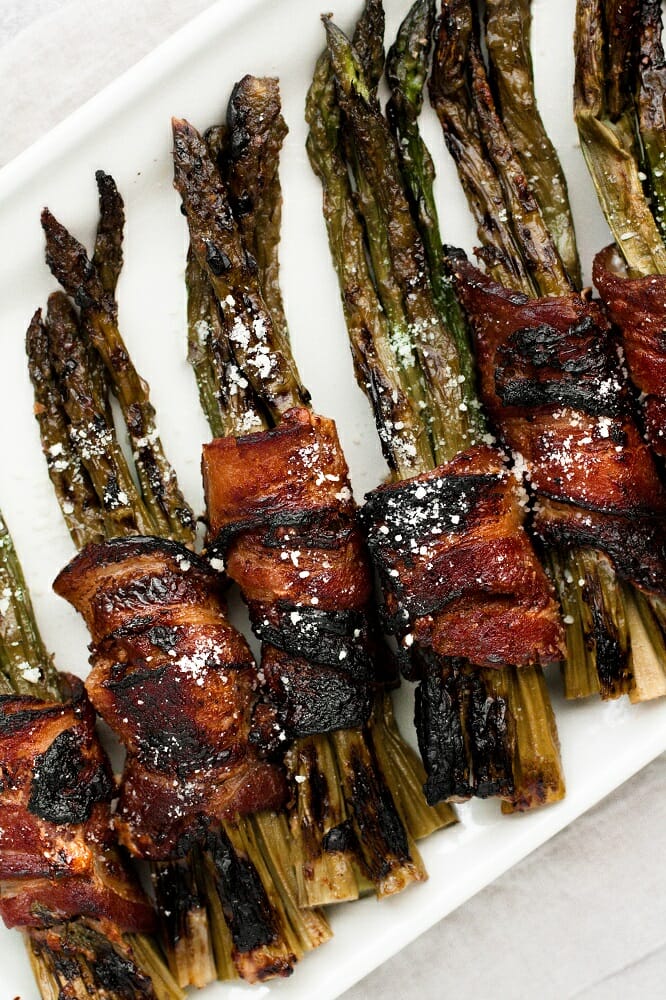 These mouthwatering asparagus bundles are overflowing with flavor and would make a fantastic appetizer for your keto Easter Sunday dinner! It's an easy dish to make and even easier to pass along your table since they stay bundled together.
Takes 55 minutes to prepare and makes 8 delicious low carb bundles. Feel free to double the batch if you're a huge fan of bacon + asparagus combo!
PHOTO & RECIPE COURTESY OF REAL BALANCED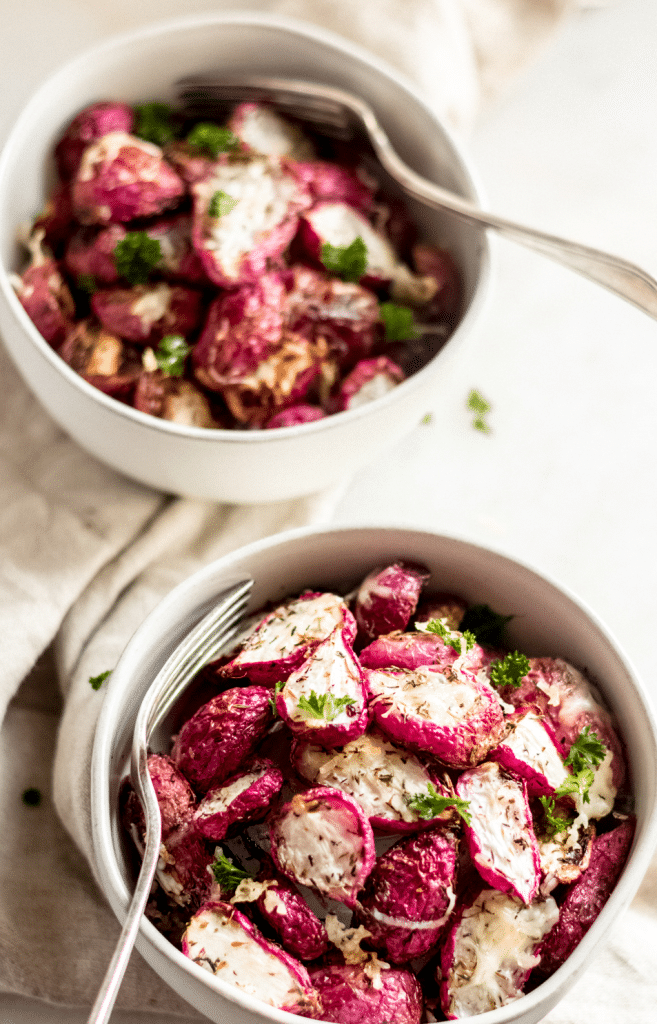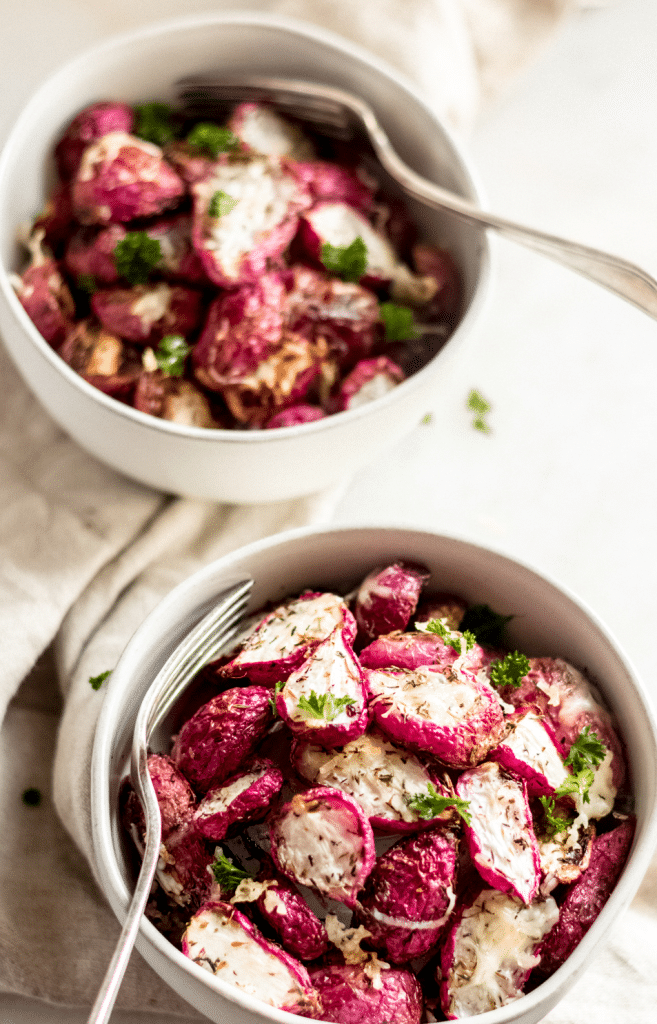 These roasted radishes will complement your keto Easter roasts without weighing you down with unnecessary carbs. Tastes as good, if not better than, roasted marble potatoes!
This side dish takes one hour to make and will yield 6 bowl servings.
PHOTO & RECIPE COURTESY OF REAL BALANCED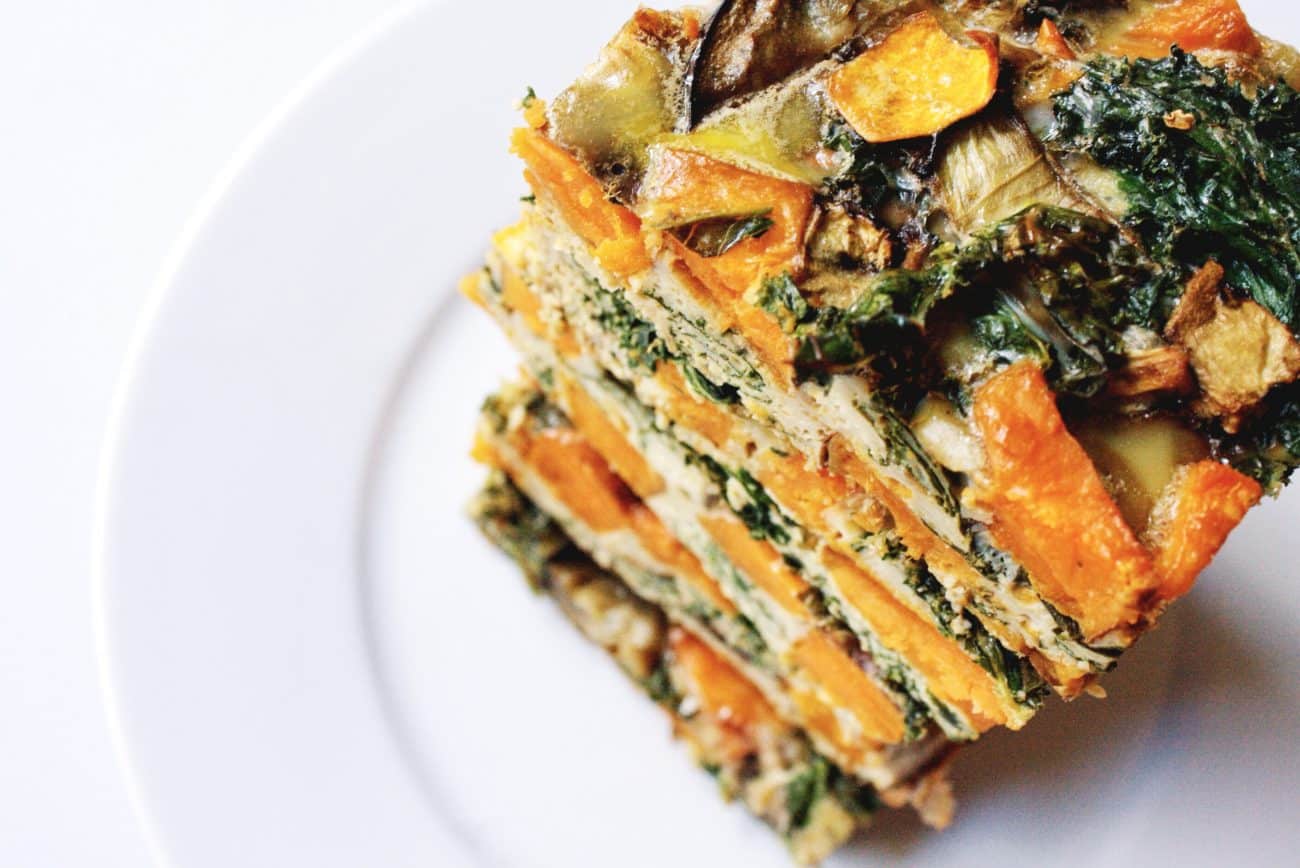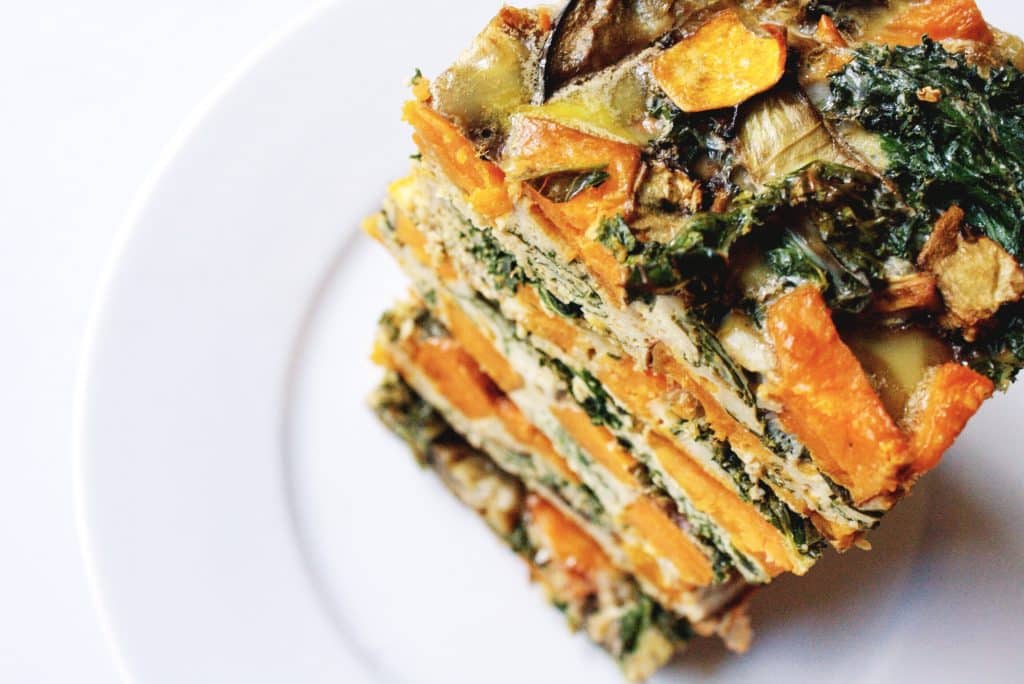 Aside from the religious background of Easter, it is also a nod to spring, which is why spring vegetables are a popular choice in whipping up an Easter meal.
This Farmer's Market Vegetable Egg Bake would make an amazing main course on its own OR pair it up as a nutrient-dense side dish. Perfect for those who are on the following diets other than keto: paleo, Whole30 compliant, vegetarian, nut-free, grain-free, dairy-free, gluten-free, and sugar-free.
PHOTO & RECIPE COURTESY OF REAL BALANCED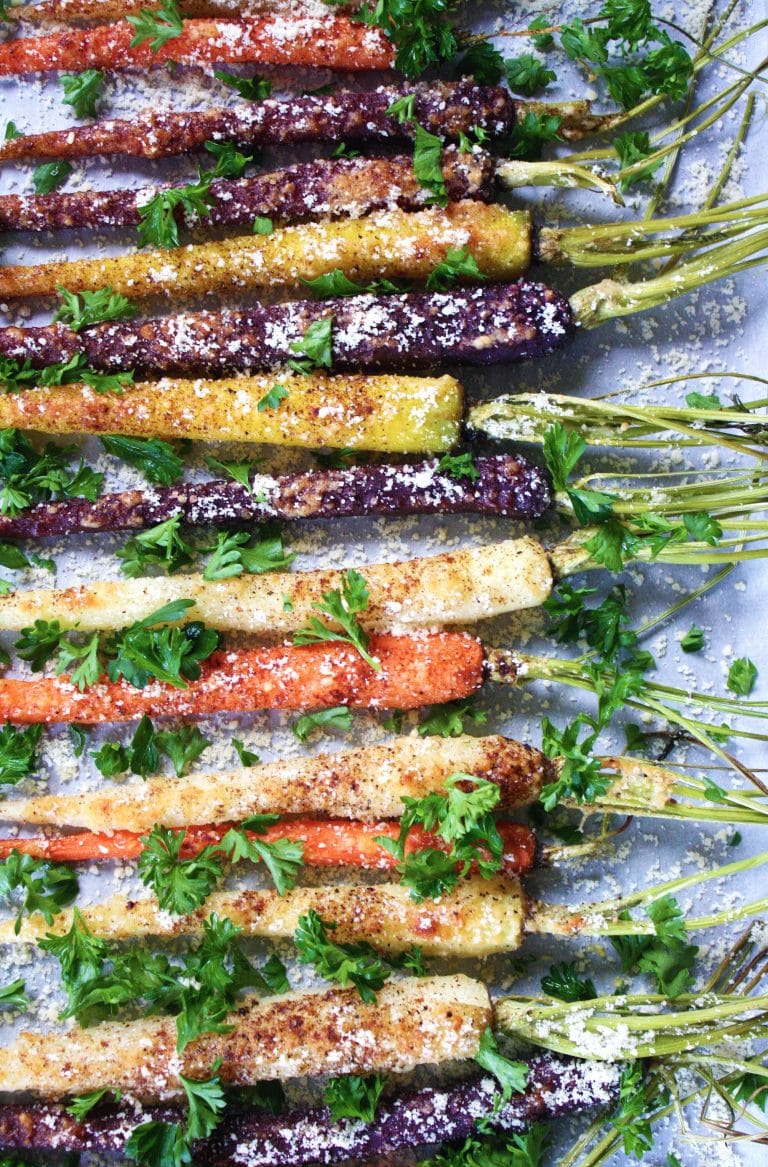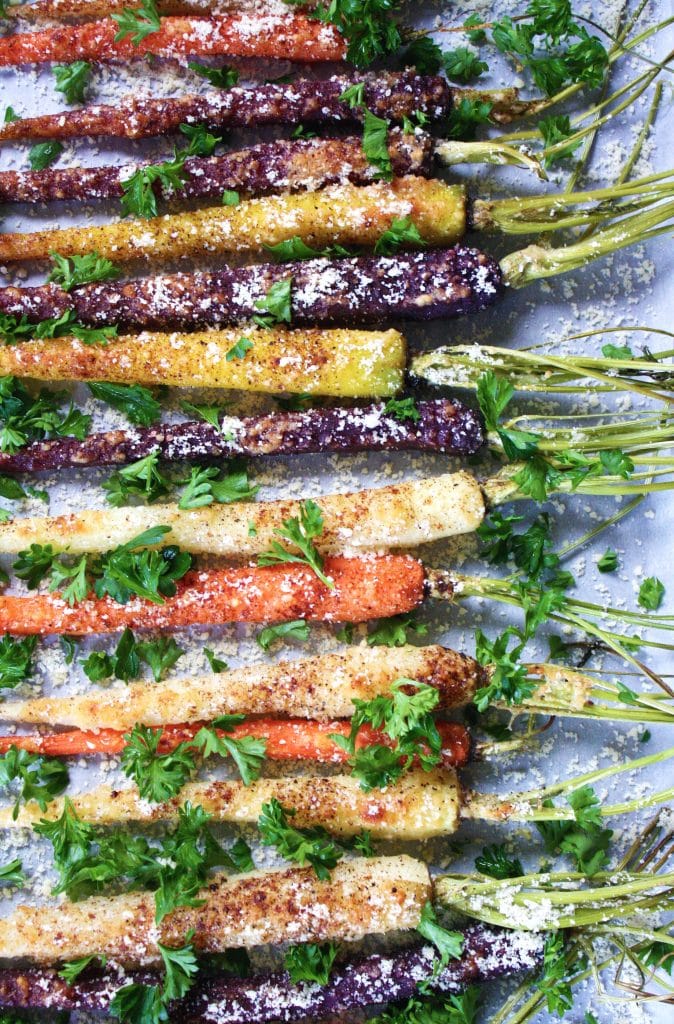 Speaking of Spring, don't these parmesan-crusted roasted carrots just remind you of the rainbow? Each serving only contains 4.9g of net carbs and is a breeze to prepare in the kitchen.
Keto Easter Dessert Recipes
PHOTO & RECIPE COURTESY OF KIMSPIRED DIY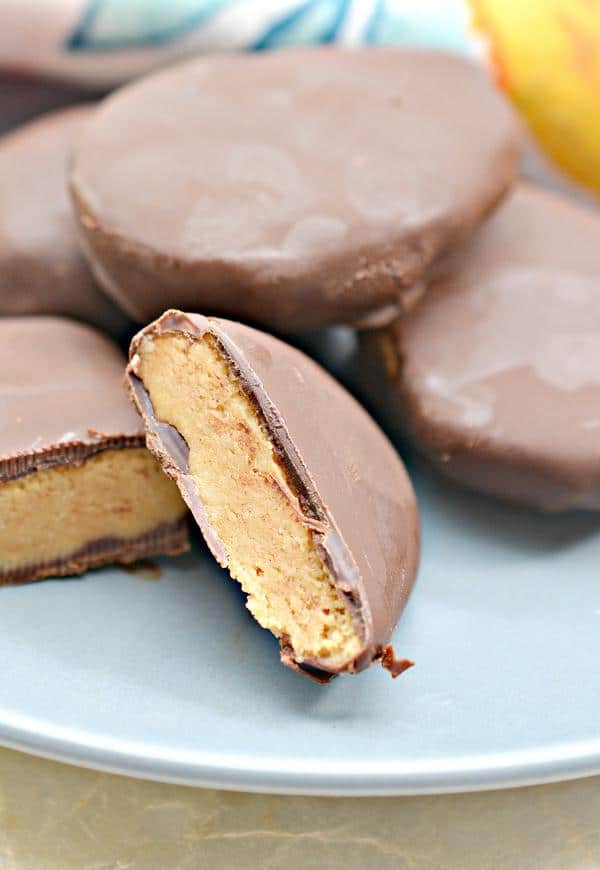 No Easter celebration is complete without egg-inspired desserts! This chocolate peanut butter egg recipe is super simple to make and freezes well, so you can enjoy the rest later on.
PHOTO & RECIPE COURTESY OF MY PRODUCTIVE BACKYARD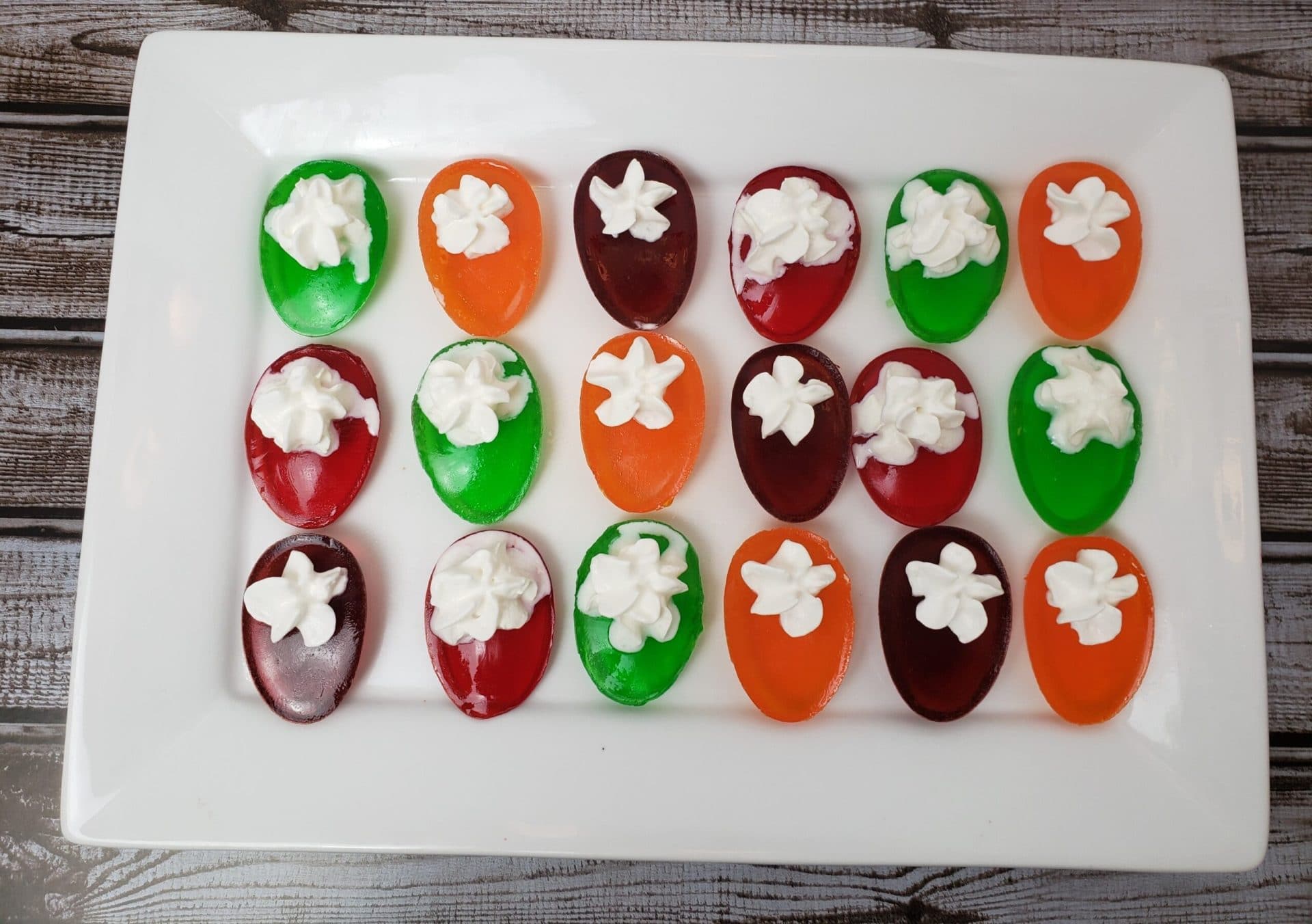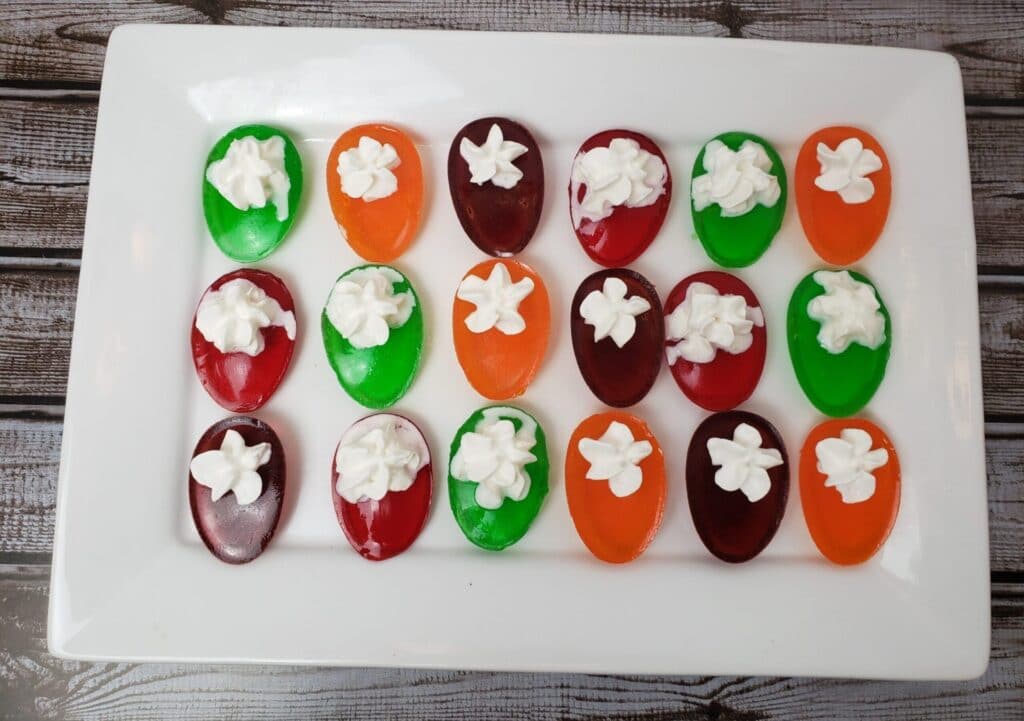 If you've got kids and want to give them an Easter treat that isn't loaded with sugar, then these kid-friendly jell-o eggs will blow their mind!
These are super fun to make and you all will have a great bonding experience without needing to worry about calories and spiking their glucose levels.
PHOTO & RECIPE COURTESY OF BUTTER TOGETHER KITCHEN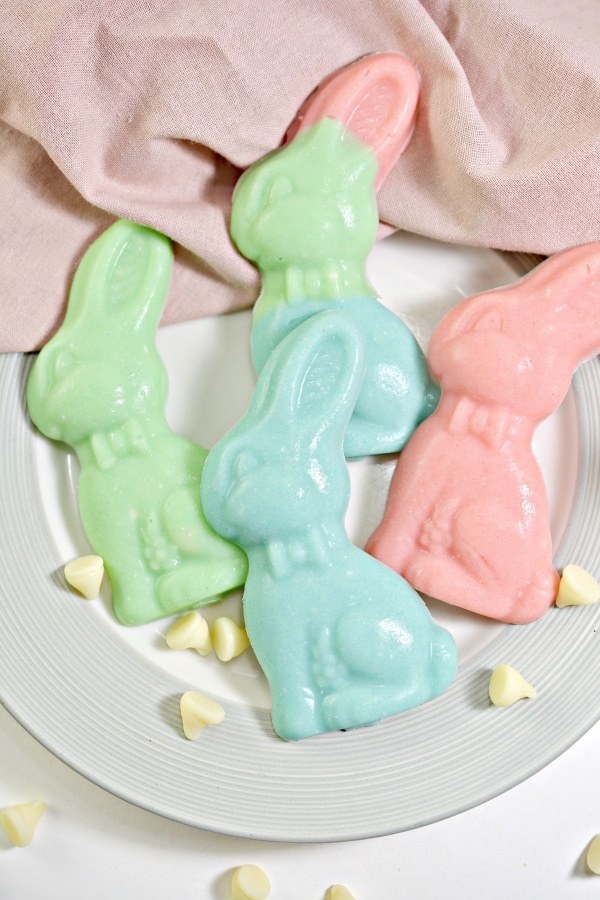 Who needs store-bought chocolate Easter bunnies when you can make them yourself?! These colorful treats are cute, festive, and will impress your kids (and even the kids at heart).
This recipe only requires 4 ingredients, 12 minutes to prep and temper, and then you can send them off to the fridge to set for a couple of hours. Once they've hardened, you'll have 4 adorable chocolate bunnies (and maybe a new title… how does "Keto Chocolatier" sound?).
PHOTO & RECIPE COURTESY OF LOW CARB MAVEN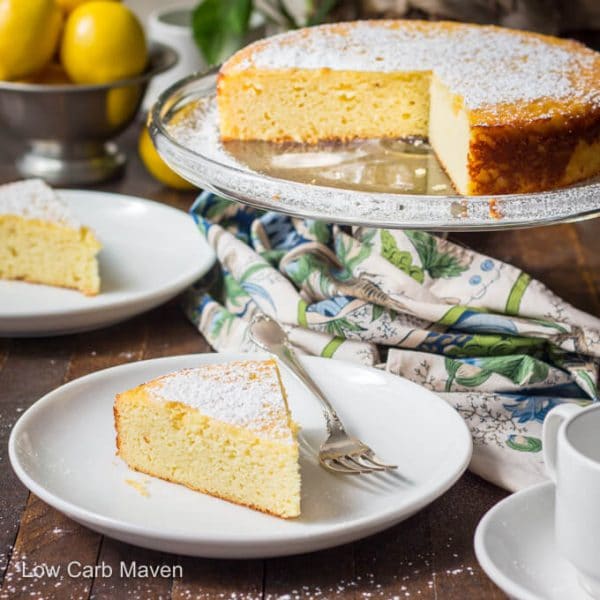 This easy gluten-free flourless Italian cake made with ricotta cheese and almonds can be made with or without leavening – making it appropriate for Easter. It has a sweet yet tart flavor that isn't overwhelming and makes for an epic conclusion to your Easter dinner!
PHOTO & RECIPE COURTESY OF JOY FILLED EATS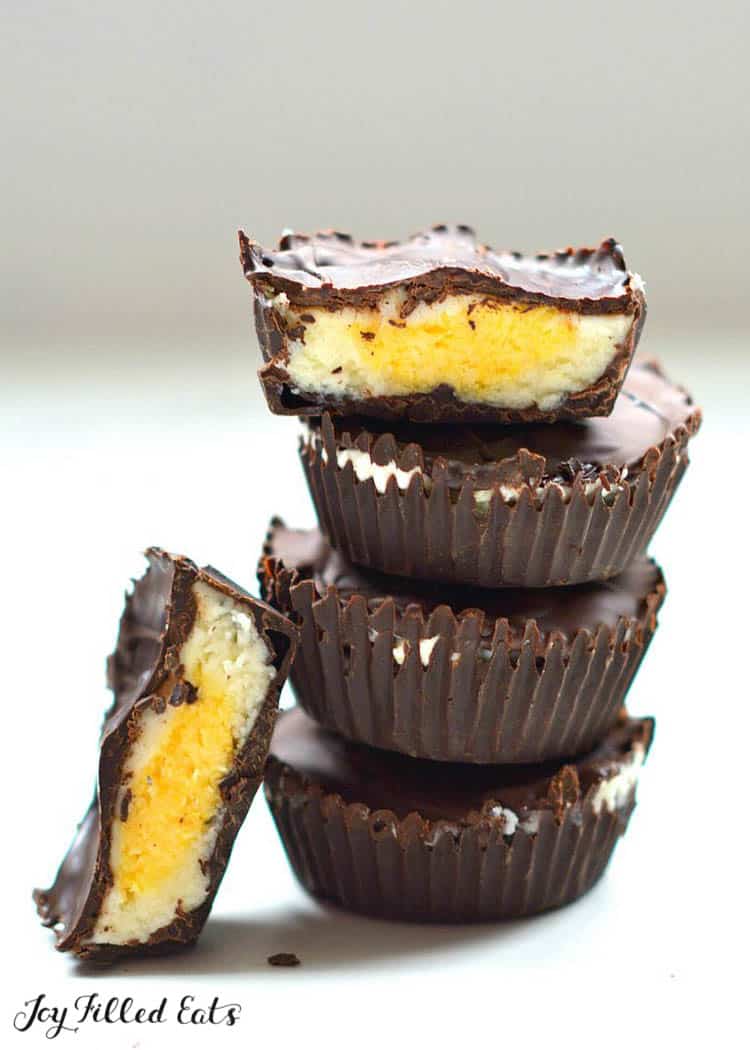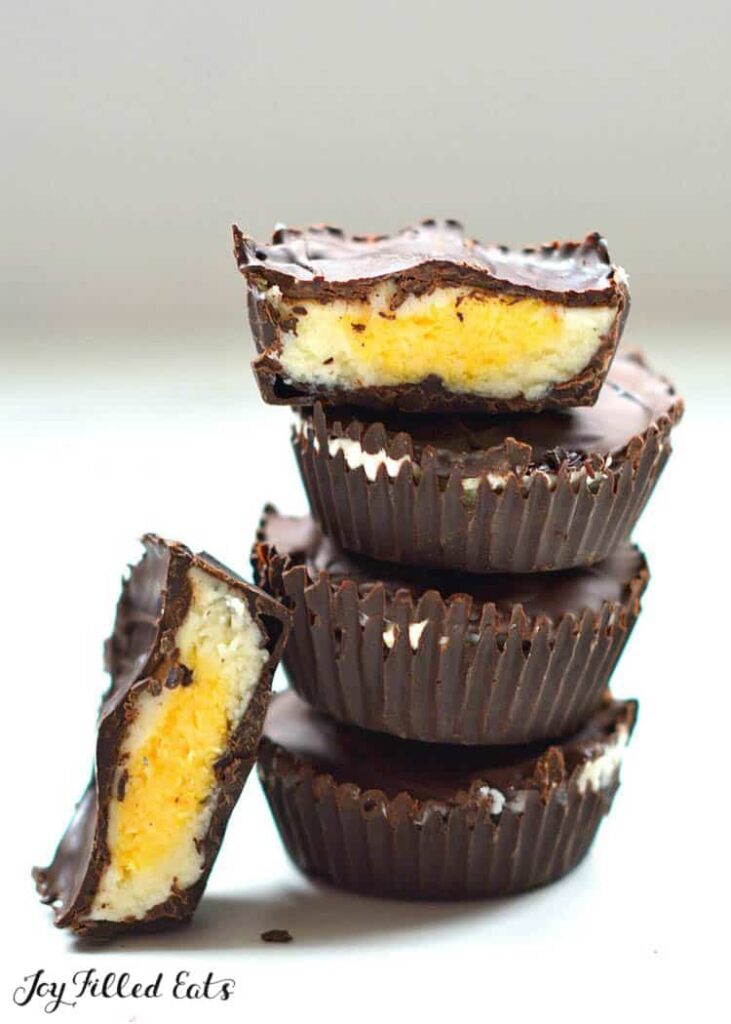 You already have your chocolate bunnies, so of course, you also need some keto-friendly Cadbury cream egg chocolates! Unlike the store-bought variety, these won't spike your sugar and your kids will still love it. Easy to make, only needs 6 ingredients, AND are freezer-friendly!
PHOTO & RECIPE COURTESY OF CASSIDY'S CRAVEABLE CREATIONS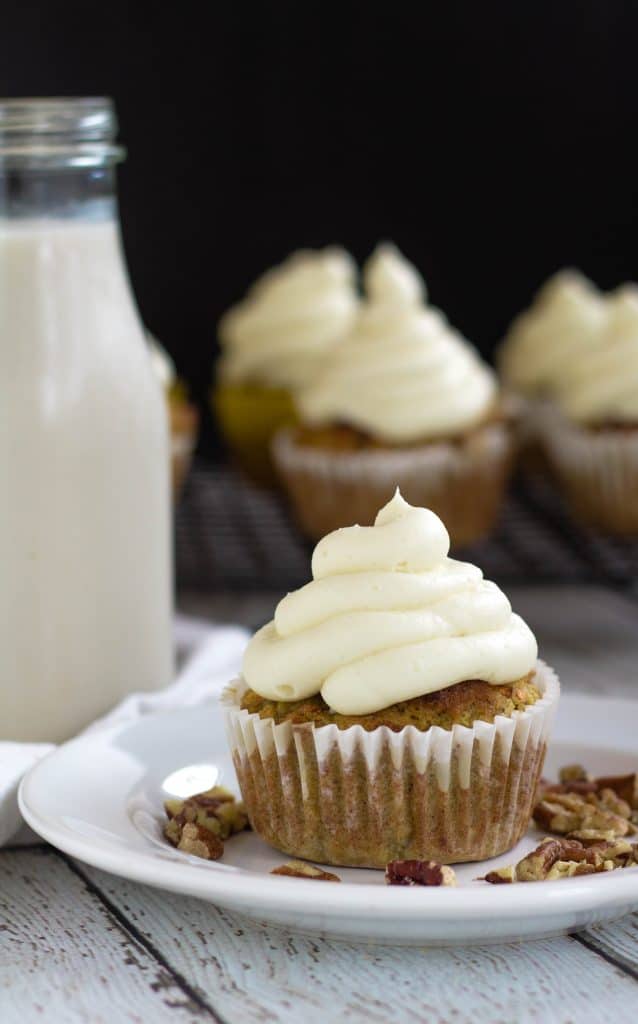 This carrot cake recipe is the real deal! It's not only soft and moist, but it's also topped with silky creamy keto frosting. Enjoy these as an after-meal dessert OR as a mid-day snack. Pairs well with keto-friendly coffee and tea!
PHOTO & RECIPE COURTESY OF DIVALICIOUS RECIPES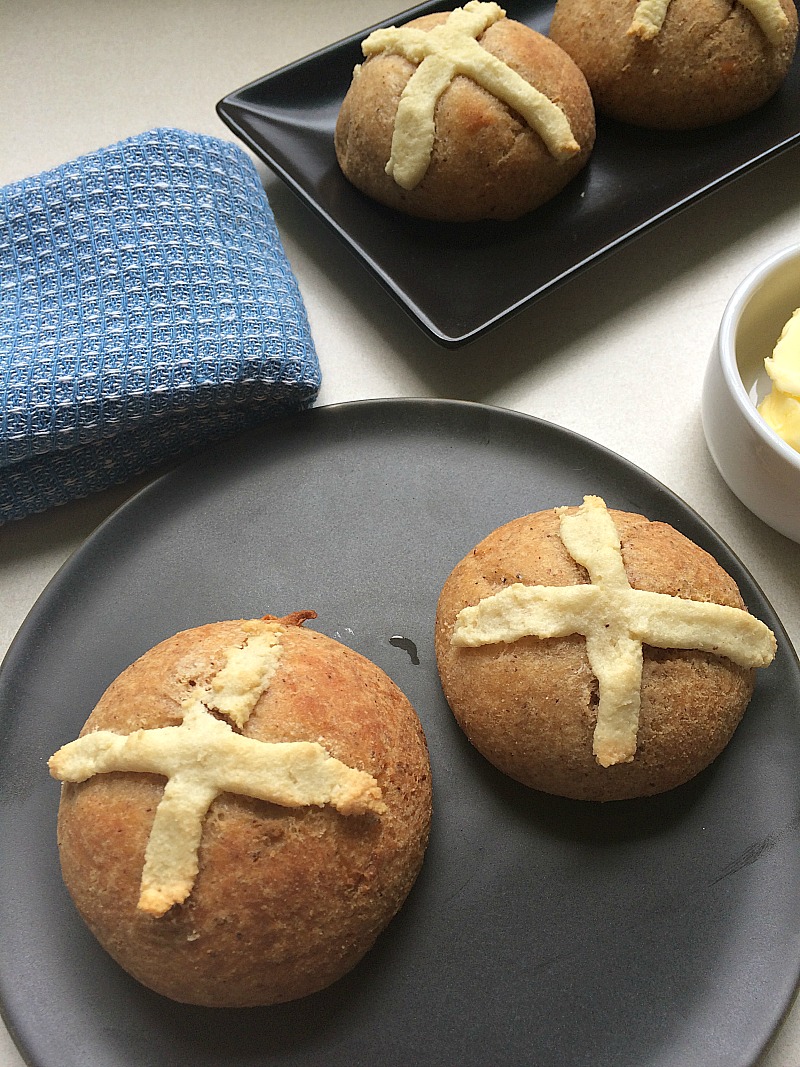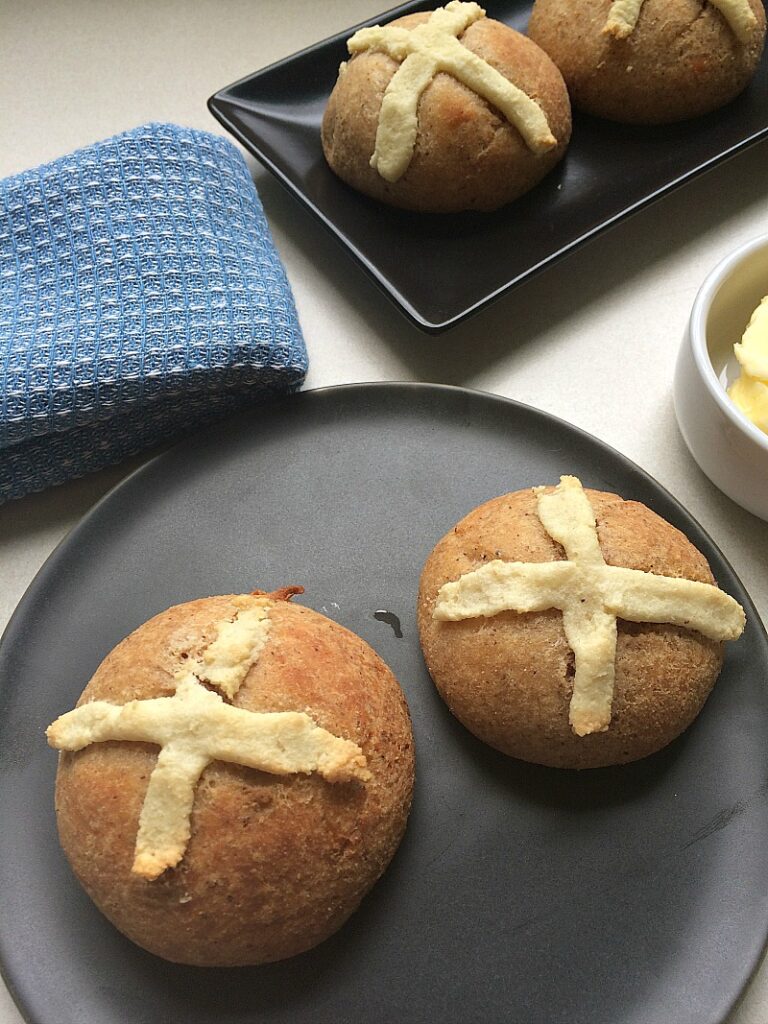 Hot cross buns! Hot cross buns! Who doesn't miss these sweet buns that are traditionally filled with various candied fruits? With this recipe, you won't have to daydream eating some because this version uses fathead dough.
This recipe makes 6 buns with 4g net carbs per bun.
PHOTO & RECIPE COURTESY OF LOW CARB – NO CARB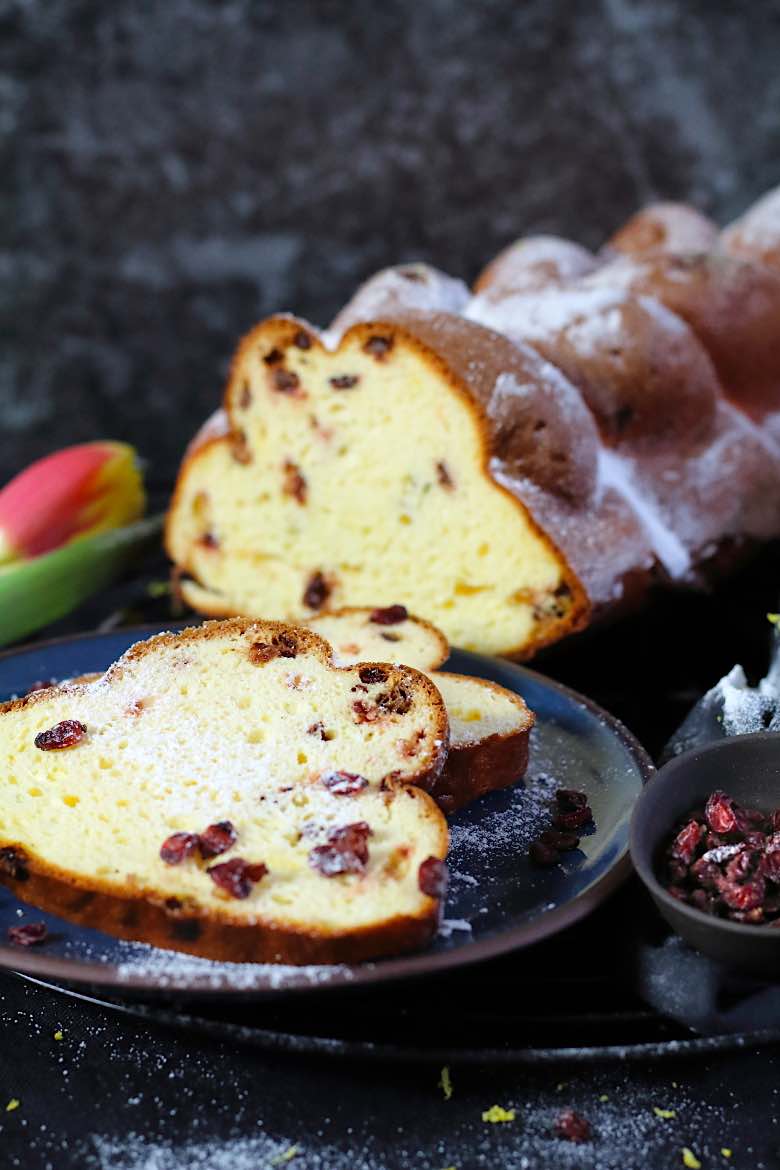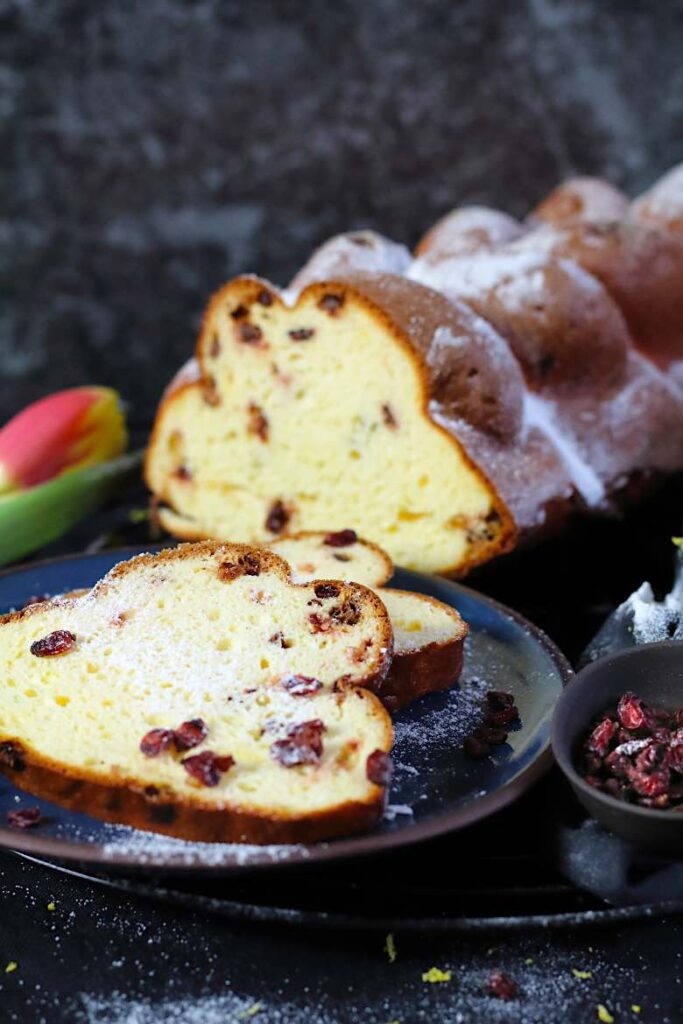 If you haven't had challah bread before, then you're in luck! This braided bread recipe is set to impress and will leave you wanting more. It smells amazing and tastes even more so. This would make your Easter celebration all levels of yum!
Looking for more themed dishes? Here are more keto recipe roundups that you can choose to serve on your next get together!
Reader Interactions