If you're wanting a tasty low-carb, protein-packed meal that's super simple to make and doesn't scrimp on the flavor, then you're going to love my list of 10 best keto meatloaf recipes!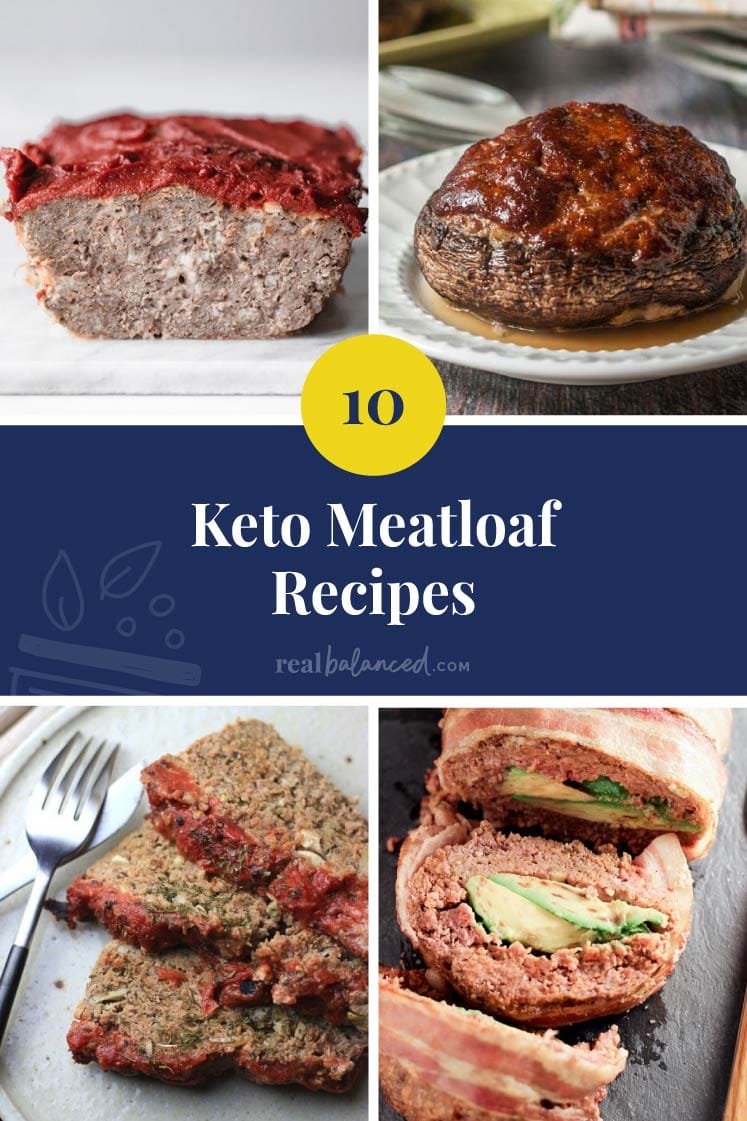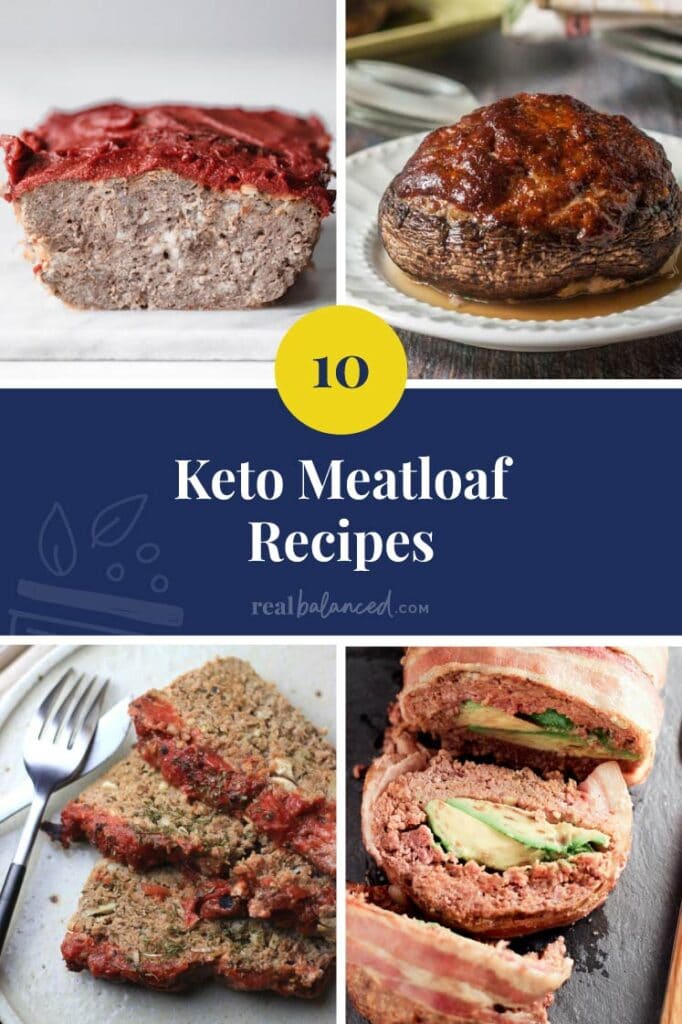 Can you eat meatloaf while on a keto diet?
This dish is pretty low carb considering how it's mostly made out of ground meats, sometimes stuffed with hard boil eggs, and spruced up with a variety of cheeses. Classic meatloaf recipes call for breadcrumbs and ketchup, so you'll want to make sure you opt for keto-friendly versions to avoid additional carbs and sugars.
What meat can you use to make the best keto meatloaf?
There's no hard rule on cooking this dish, it really depends on your preference. You can stick to one kind of meat or mix it up with another (e.g. beef + pork is a fan-favorite combo).
How do you keep your keto meatloaf from falling apart?
Cooking with ground lean meats (like poultry meats) can be quite tricky as it easily dries out, shrinks, and crumbles. You can opt to blend it with some fattier ground pork to keep it moist and tender OR shred some keto-friendly bread soaked in wet ingredients like heavy cream, soy sauce, or barbecue sauce.
Things to remember when making this at home:
Don't be afraid to try adding in some dried or fresh herbs like basil, rosemary, and chives into your mix.
Soak your keto-friendly bread (or breadcrumbs) to help your lean ground meat mixture bind together better.
Once you remove your meatloaf from the oven, give it a good 5-minute rest before cutting into it. Give its juices time to settle so you don't end up with a dry loaf.
PHOTO & RECIPE COURTESY OF Real Balanced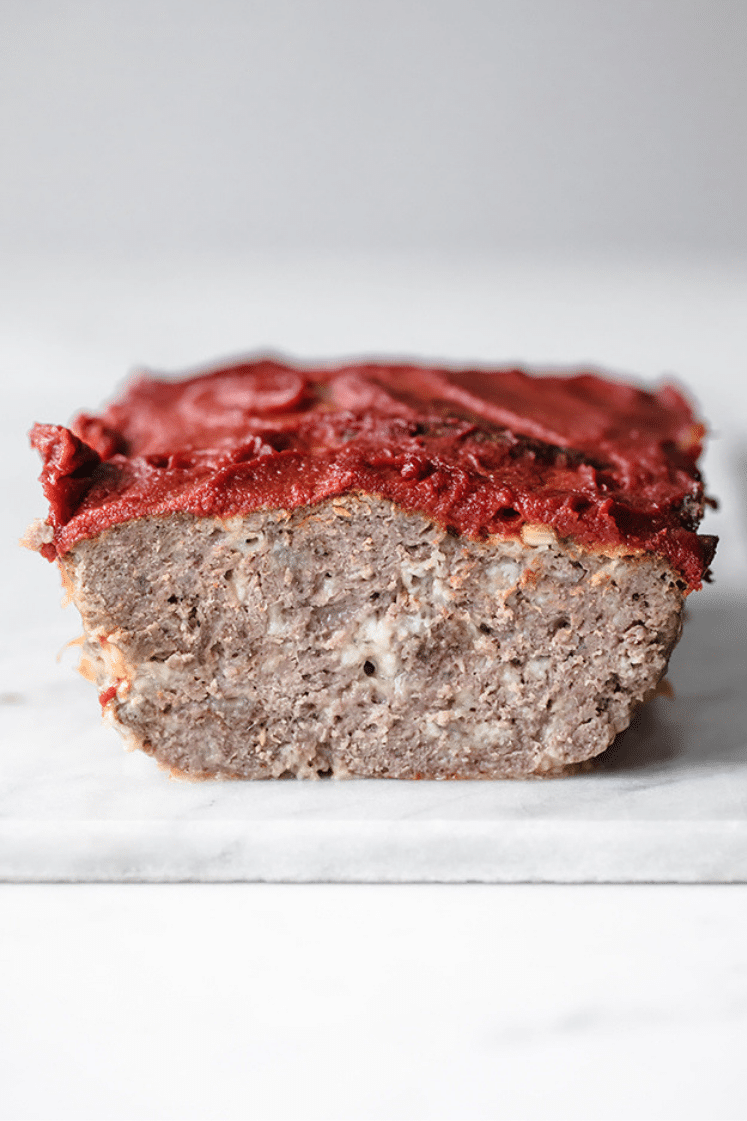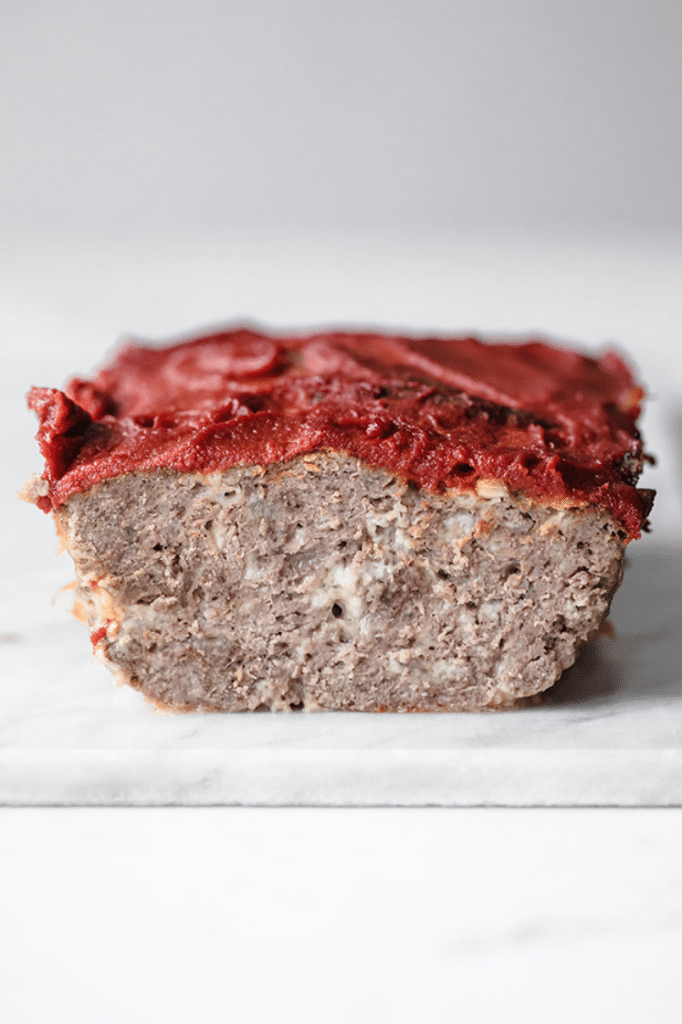 This juicy nut-free keto version is an absolute crowd-pleaser! It's compliant with a variety of other special diets AND incorporates easily sourced ingredients that will leave you happy and satiated with its high protein and fat content.
And wouldn't you know?! This also happens to be a delicious freezer-friendly keto dish that you can store in the freezer for about 3 months. Mealtime is going to be as simple as re-heat then serve!
---
PHOTO & RECIPE COURTESY OF Keto Cooking Christian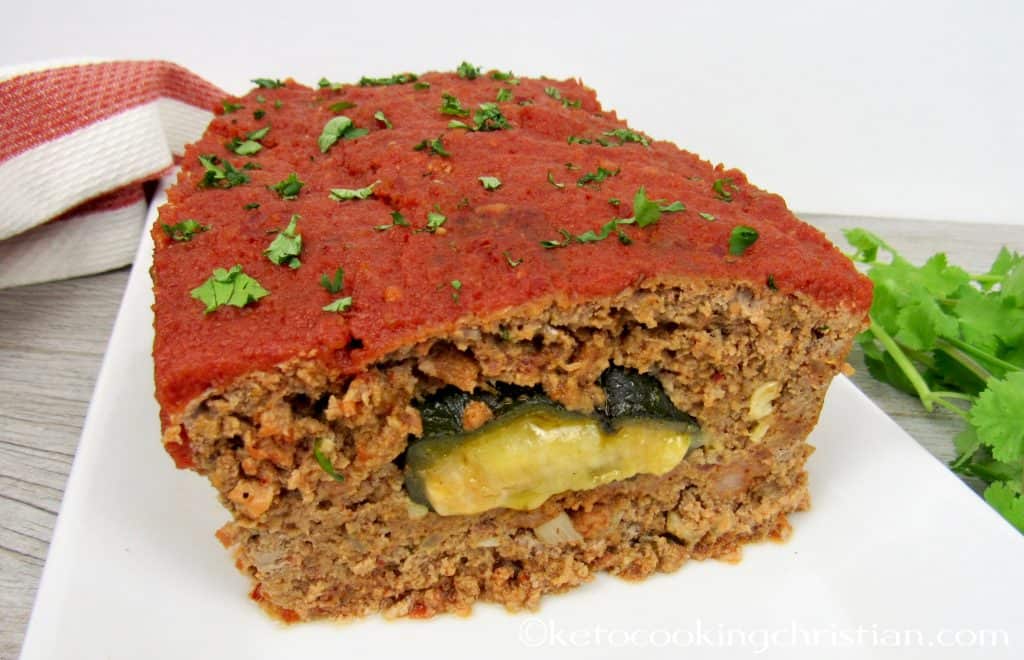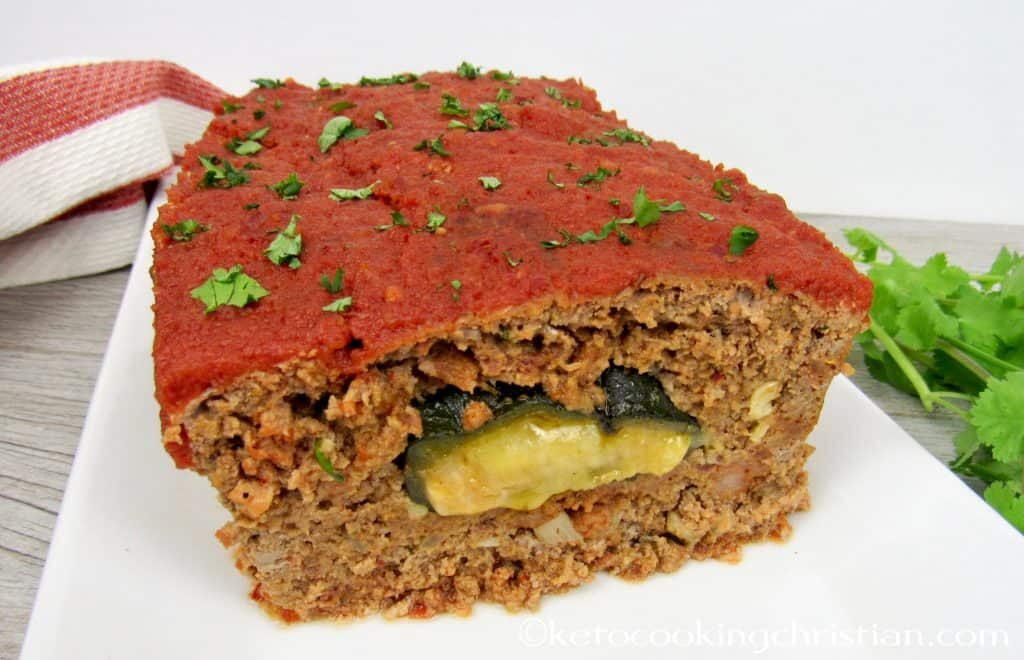 If you're a fan of surprisingly delicious keto dinners, then this one is going to be your favorite! This succulent low carb recipe is just bursting with savory goodness. Its charm lies in its 4 flavor cornerstones: salty, smoky, cheesy, and subtle spicy kick.
This recipe only takes 10 minutes to prep, and in about an hour or so in the oven, you'll have 8 yummy servings ready.
---
PHOTO & RECIPE COURTESY OF Low Carb Yum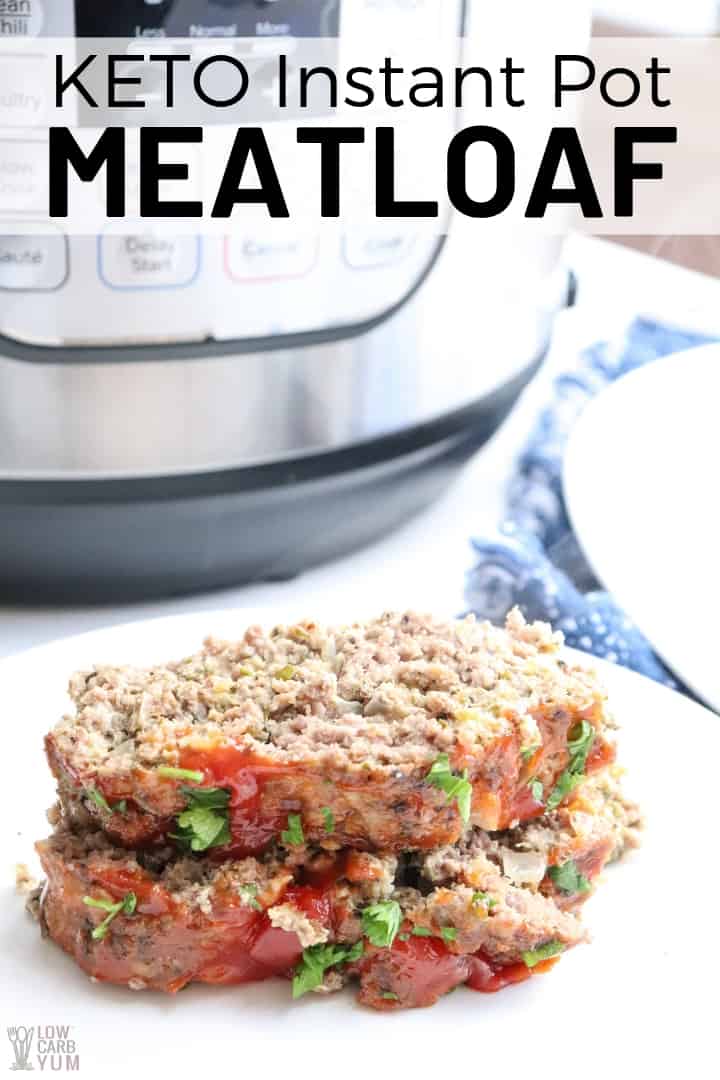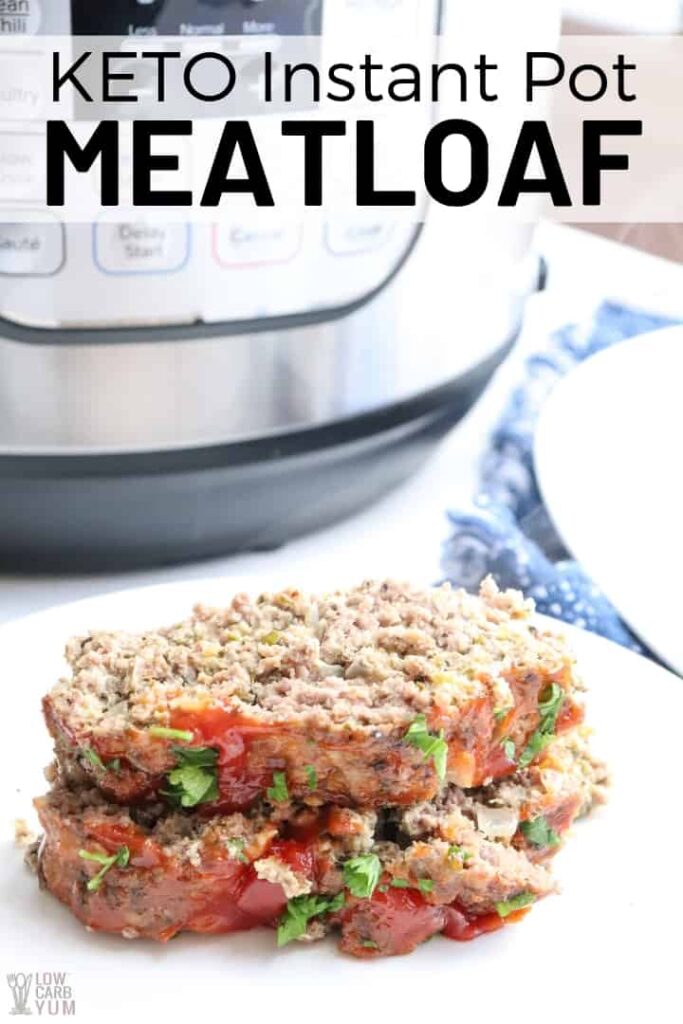 If you're a huge fan of cooking with an Instant Pot then you'll love this recipe! The meat cooks in only half the time it takes to bake it in the oven and comes out deliciously moist and filling.
---
PHOTO & RECIPE COURTESY OF Wholesome Yum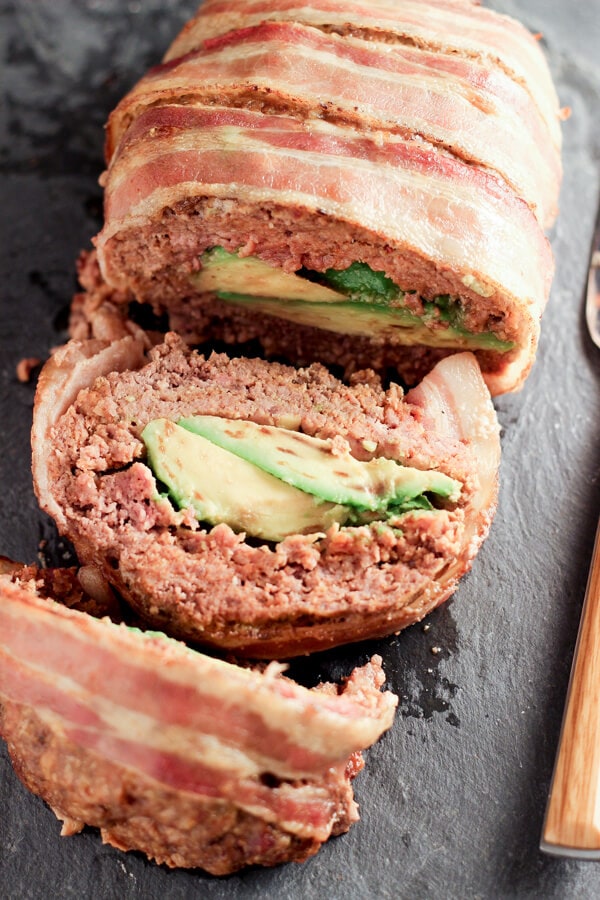 Ground beef, chorizo, bacon, and avocado is the flavor combo you didn't know you'd love! Just mix all the prepared ingredients, put it in your baking dish, and cook in the oven – the simplest way to get 8 delicious servings of this Mexican inspired loaf.
---
---
PHOTO & RECIPE COURTESY OF My Life Cookbook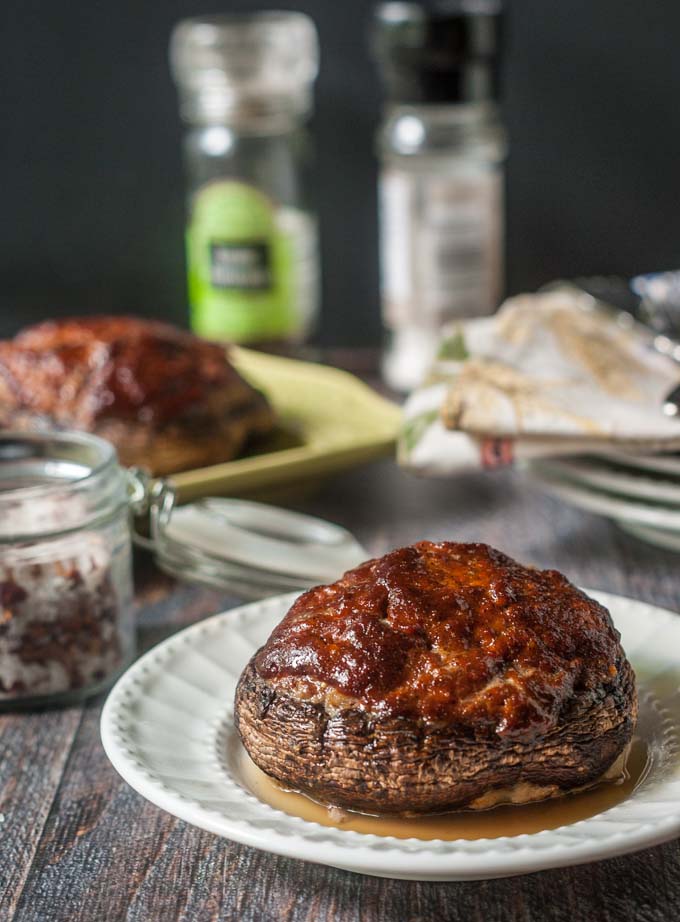 Who doesn't love stuffed mushrooms?! Each serving only has 4.5g net carbs and is a great low carb meal option that works well as an appetizer, quick lunch or dinner. It's also freezer-friendly, so you can whip up a big batch and you'll have enough rationed to cycle throughout the week. Definitely a must-try!
---
PHOTO & RECIPE COURTESY OF Joy Filled Eats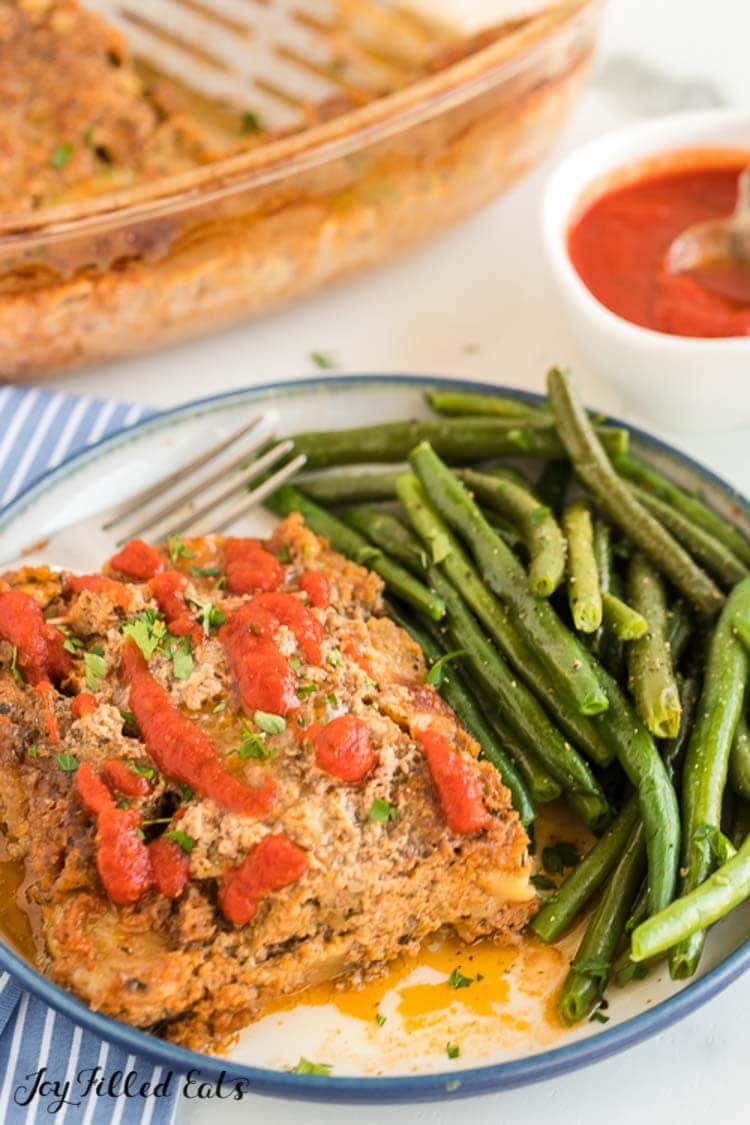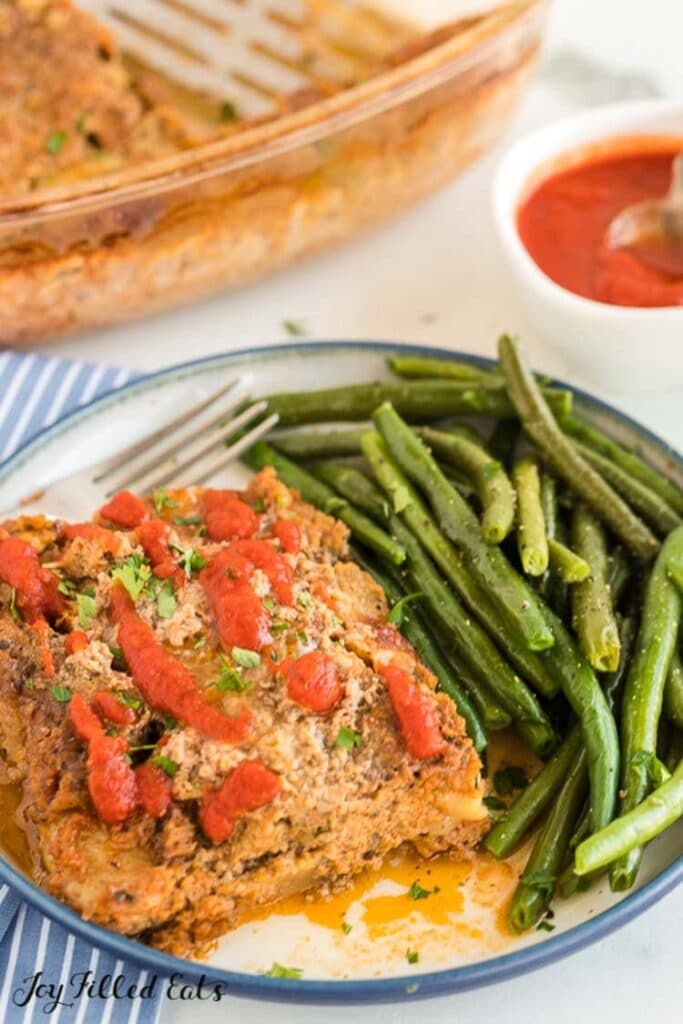 If you're tired of making the same old beef or sausage meatloaf, then this might be more your style! This recipe calls for ground turkey, basil pesto, marinara, and mozzarella cheese. Sounds like a great weeknight meal to me!
---
PHOTO & RECIPE COURTESY OF My PCOS Kitchen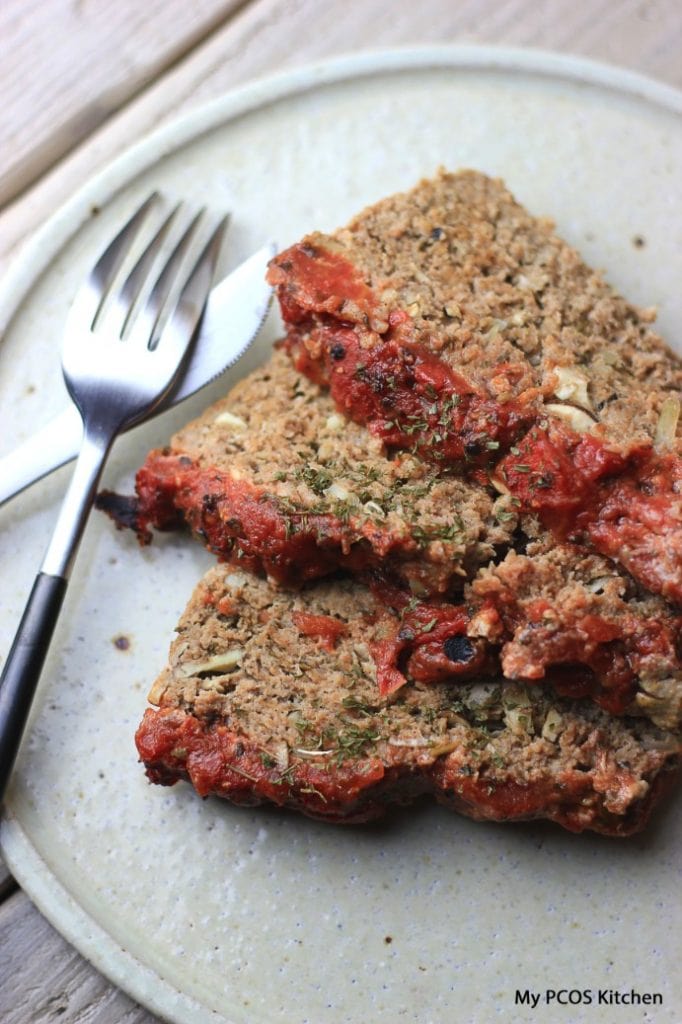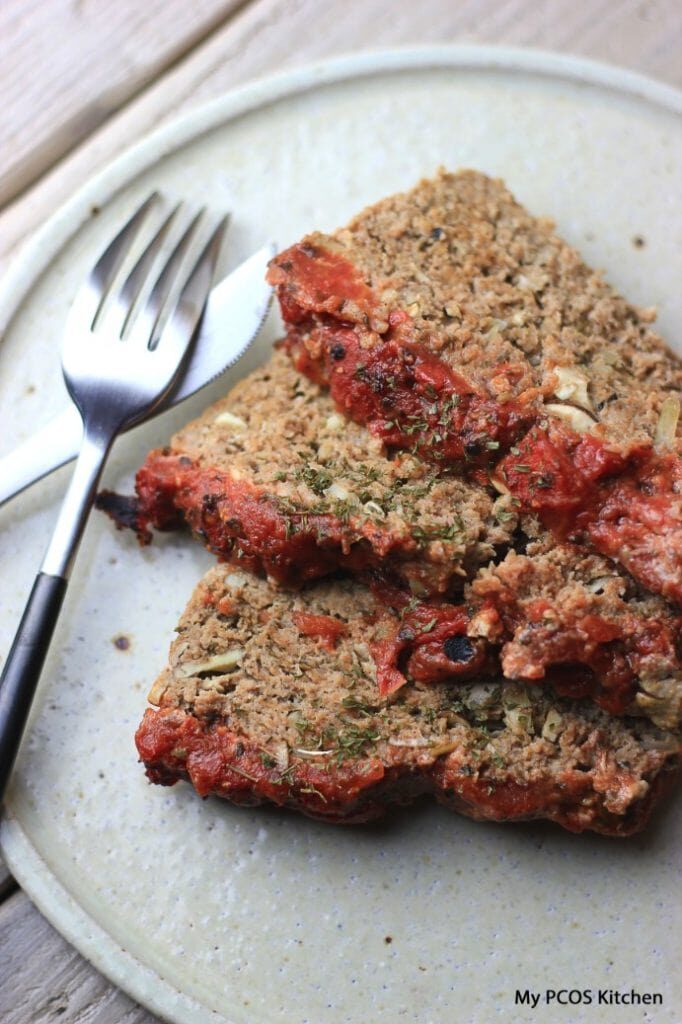 Doesn't this keto and paleo-friendly version look like it would go well with some fresh salad or maybe some cream of mushroom soup? Honestly, I really love dishes that incorporate different herbs. I bet this smells and tastes just as delicious as it looks.
---
PHOTO & RECIPE COURTESY OF Low Carb Yum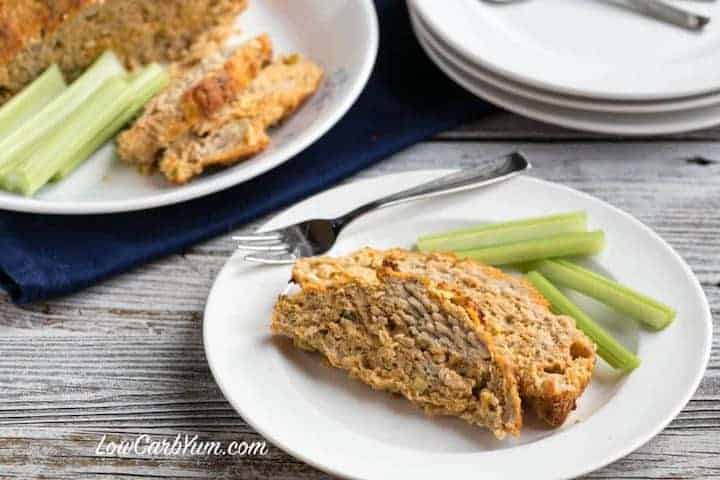 This, right here, is what would happen if you can mix your two favorite dishes on one plate. It looks like a great dish to serve during football season and even the holidays! Seriously, who can resists a delicious buffalo chicken inspired loaf?
---
PHOTO & RECIPE COURTESY OF My Life Cookbook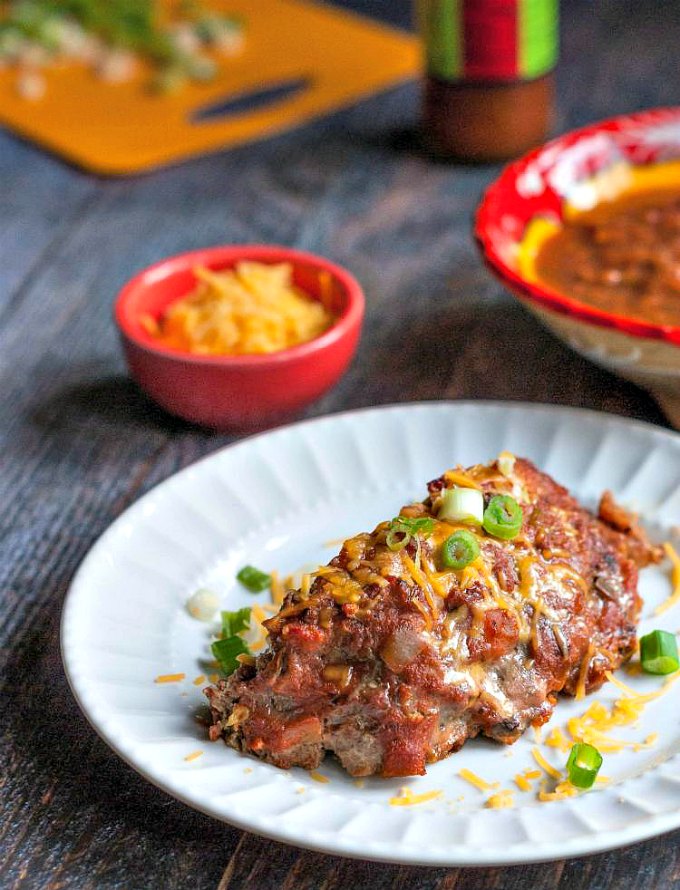 Looking for an easy dinner recipe that's juicy, cheesy, meaty, and with a subtle kick? We've got the perfect recipe for you! Not only is this tender and flavorful, but it's also low-carb, grain-free, AND has minimal carbs. Do you think you can top that?
---
PHOTO & RECIPE COURTESY OF My PCOS Kitchen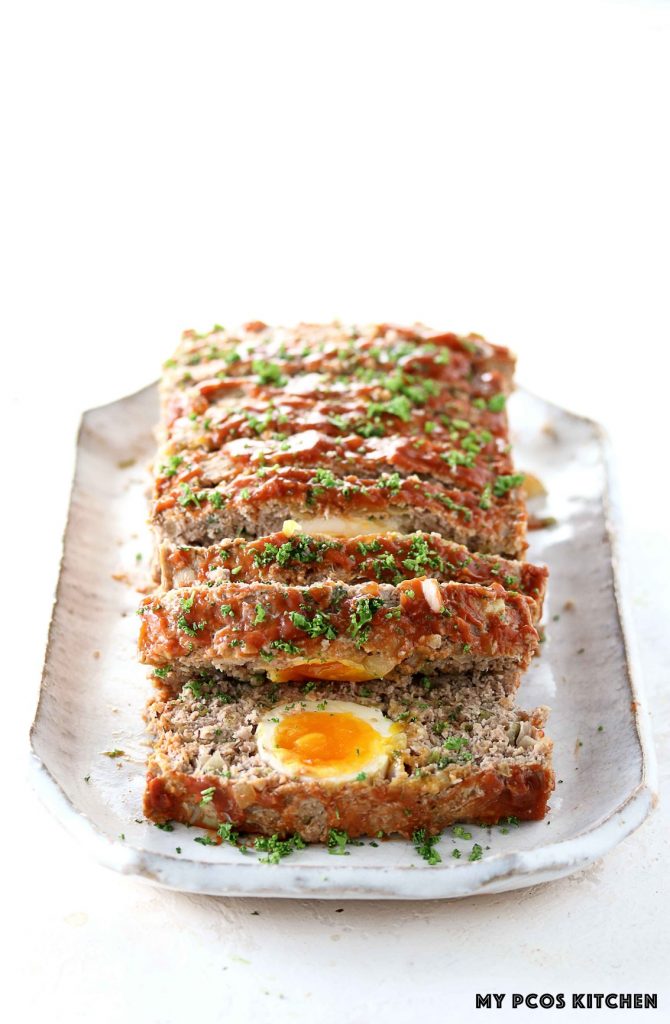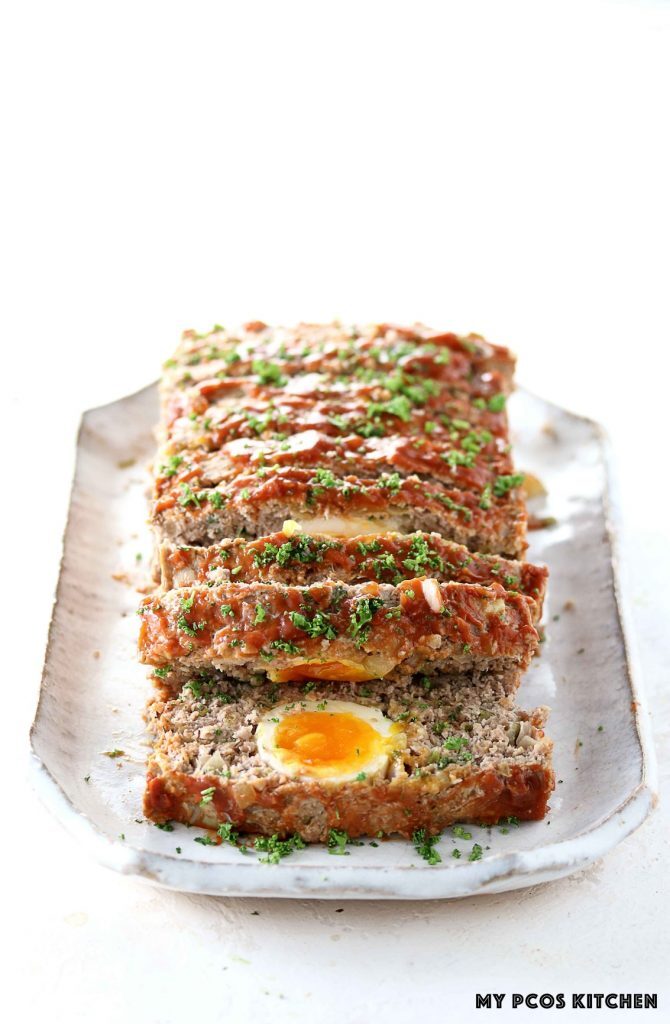 I don't know who started the culinary revolution that is to add boiled eggs in their meatloaf, but you gotta admit that this is a genius way to amp up this mouthwatering dish. Not only does it add some extra protein, but it also tastes like something off of a fancy restaurant's menu.
Looking for more delicious recipe ideas?
Here are some of the BEST keto recipes I've compiled, just for you:
Which of these keto-friendly meatloaf recipes will you whip up in the kitchen? Let me know in the comments!
Reader Interactions