These easy-to-make yet delicious low carb keto egg recipes are the creative and tasty solution to the question of "what else can you make with a tray of eggs?" From personal keto favorites like the 3-Ingredient Bacon & Egg Breakfast Muffins and Buffalo Deviled Eggs to scotch eggs and salads! These are some of the best egg recipes you can add to your weekly menu.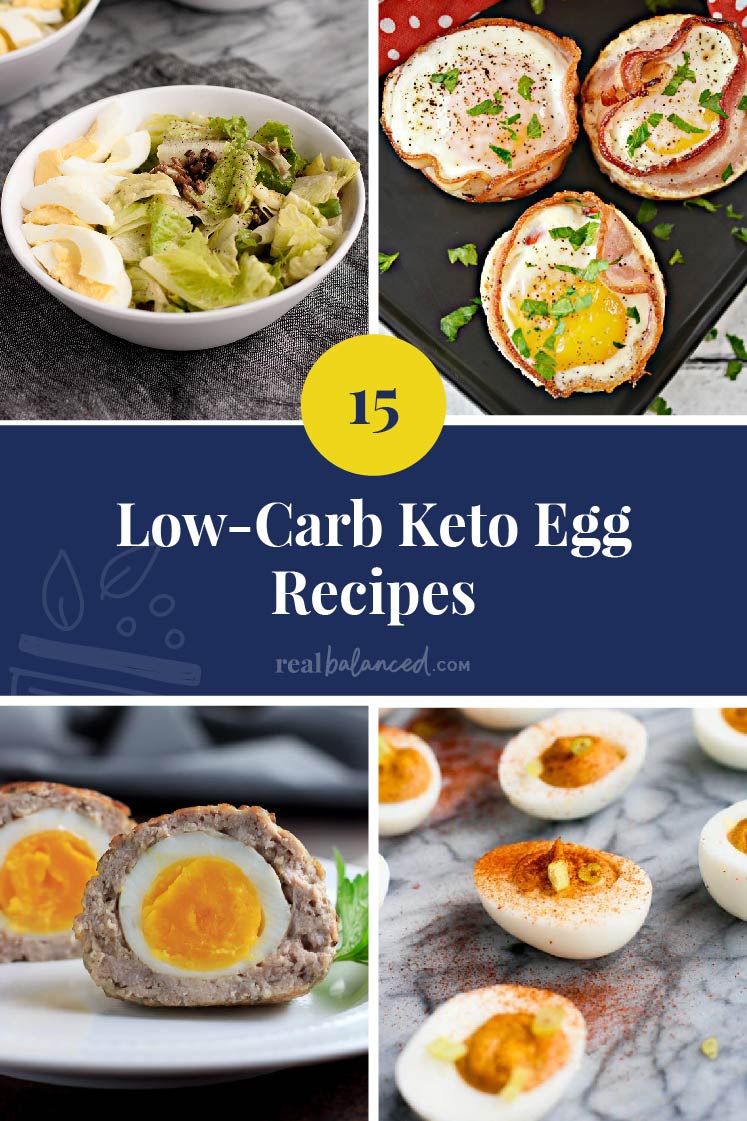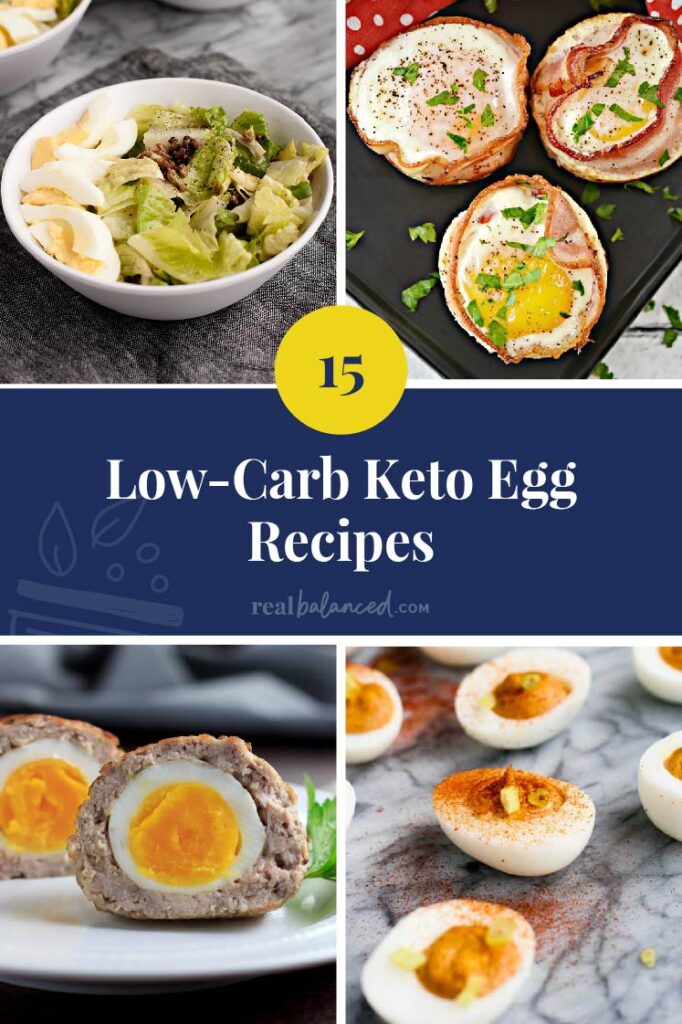 What are the nutritional benefits of including eggs in your keto diet?
While some people tend to give eggs a bad reputation for its cholesterol content, a comprehensive 2015 study found that generally, there is little direct connection of heart disease from the dietary cholesterol from eggs. In fact, there are some nutritional benefits to having an egg a day in your low carb egg diet that also help stave off the risk of heart disease.
Here's why you can eat eggs while on keto:
Protein is 6gms per egg on average.
Choline, which is good for your nerves and brain.
Biotin, which helps balance blood sugar, and strengthens hair.
Contains Vitamin A, B, and D.
Antioxidants lutein and zeaxanthin, which is also good for keeping your eyes healthy.
What are the possible risks and things to keep in mind? 
But like all good things, moderation is still key to a healthy keto diet.
Preparation also matters because while eggs are great to bake, mix into a salad, hard-boil, scramble with a hint of oil, or even combine with your scotch eggs; you'll need to make sure that your eggs are organic and fresh.
Frying eggs up and combining them with heavily processed meats and without vegetables simply won't do.
As with anything related to your diet and lifestyle, always consult your doctor before trying out any drastic shifts in your routine.
Some great Low Carb Egg recipes to try out for your keto diet!
Eating healthy doesn't have to be boring at all, especially when working with eggs in the kitchen for your keto-friendly diet. While it might seem challenging, the recipes listed below are a breeze to prepare!  

With these 15 mouthwatering Low Carb Keto Egg Recipes you will, no doubt, enjoy both cooking and eating this humble breakfast staple.
---
Meal Prep Idea For The Week:
Low-Carb Keto Egg Recipes

PHOTO & RECIPE COURTESY OF Real Balanced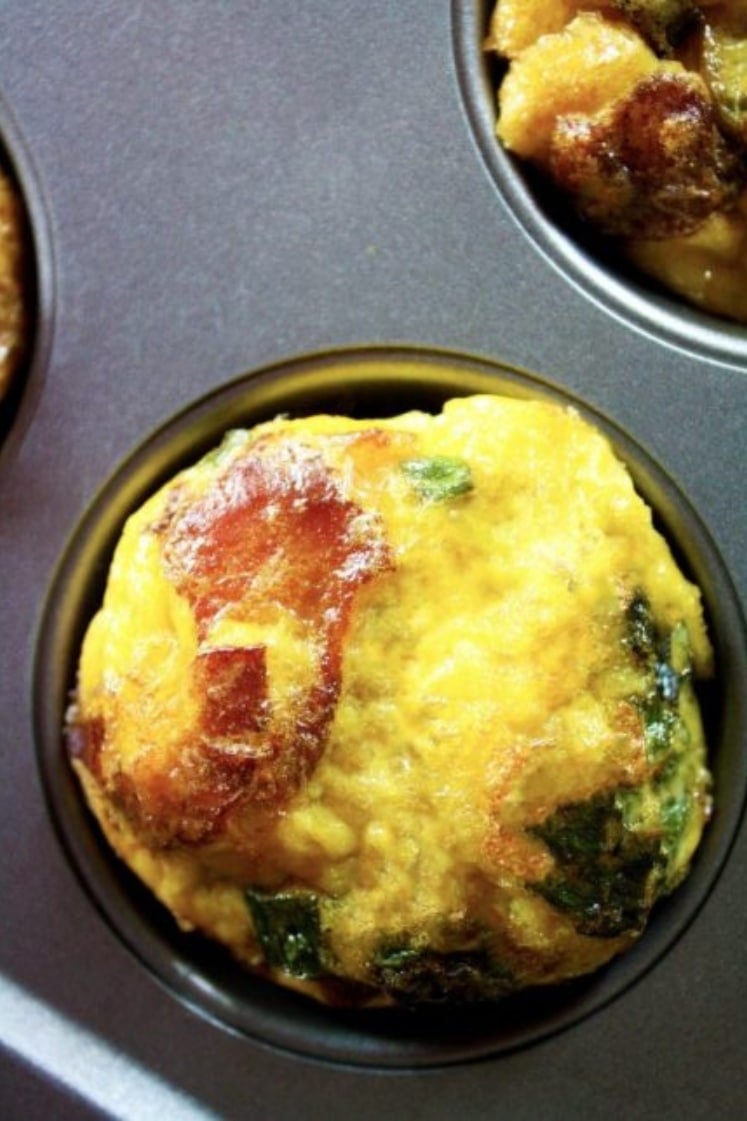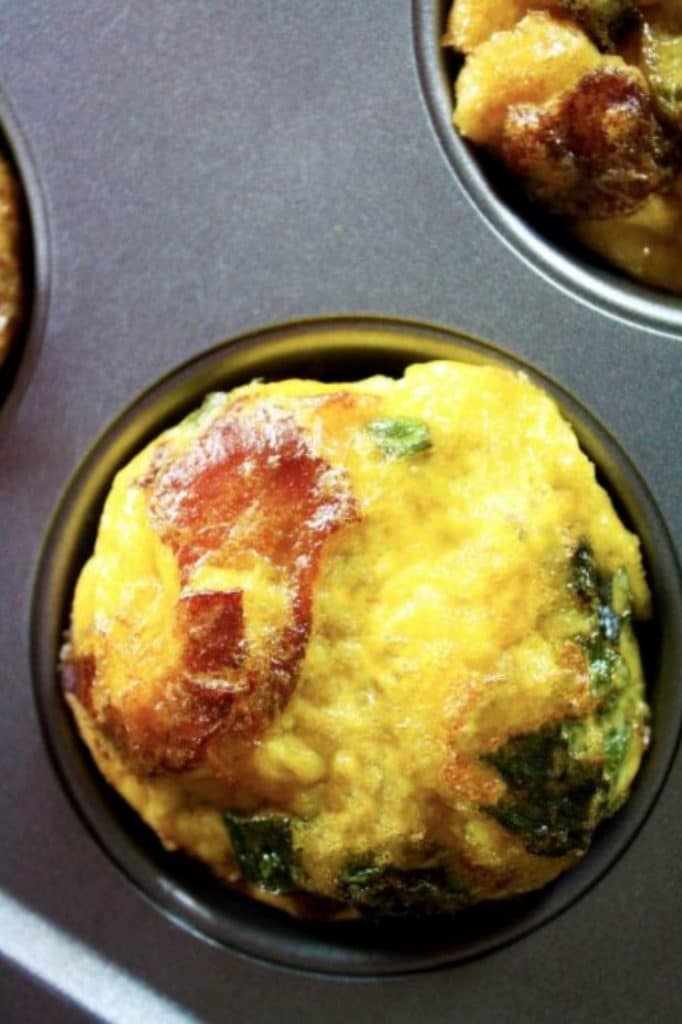 Almost nothing is simpler to prepare than just having three ingredients in making a delectable dish. These low carb egg muffins are packed with flavor and will leave you satiated and raring to go for the start of your day!

---
PHOTO & RECIPE COURTESY OF Low Carb Africa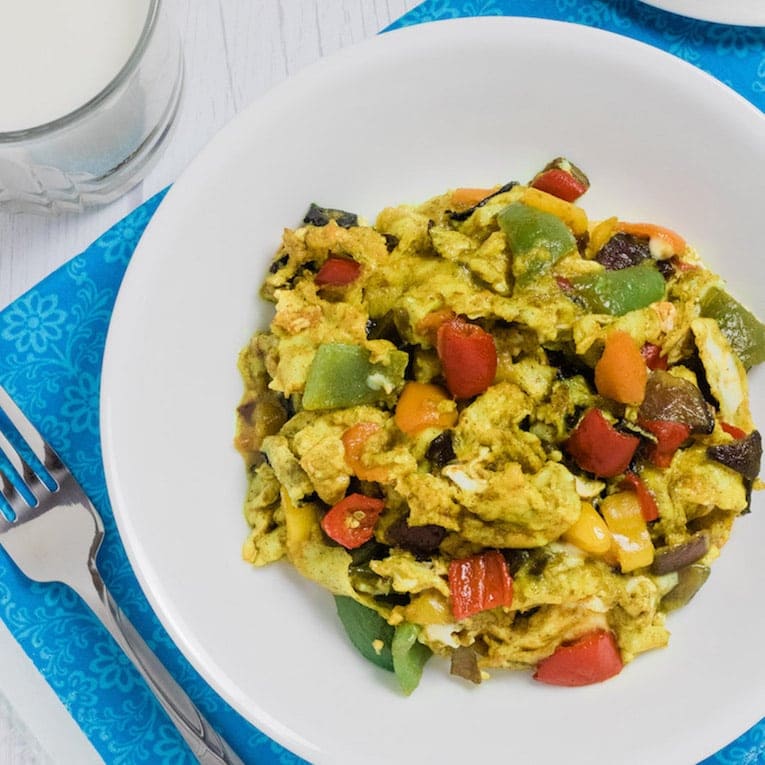 Want something quick and easy in the morning? Look no further with this low carb medley of bell peppers and other vegetables held exquisitely together by fluffy scrambled eggs. 

---
PHOTO & RECIPE COURTESY OF Kimspired DIY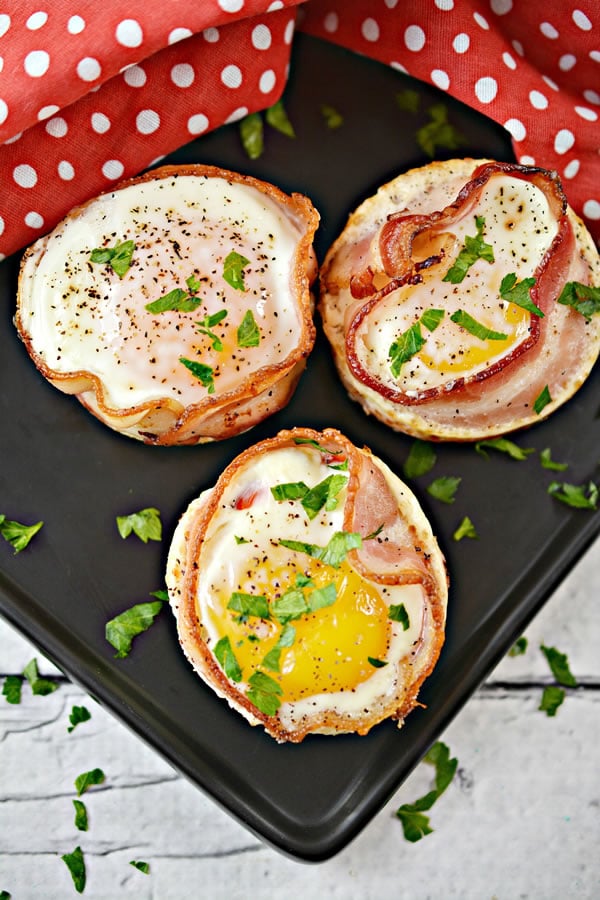 Want to go whip up a relatively challenge-free low carb keto egg recipe that's sure to wow your friends? Then you'll love these bacon and egg cups! Prep the ingredients, pop them in the oven and enjoy a serving with your keto coffee.

---
PHOTO & RECIPE COURTESY OF Diabetes Strong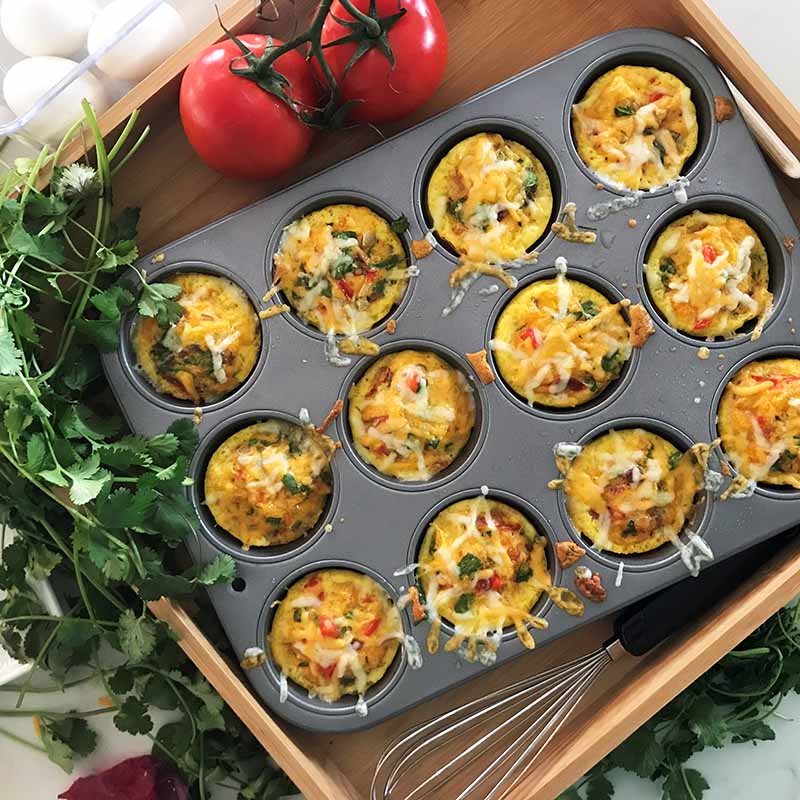 Here's another easy to prep recipe to jump-start the morning and one that is also light on carbs. These Keto Egg Muffins are eye-catching and a treat for the tastebuds with the right amount of savory to whet your appetite.
---
PHOTO & RECIPE COURTESY OF Lowcarb-Nocarb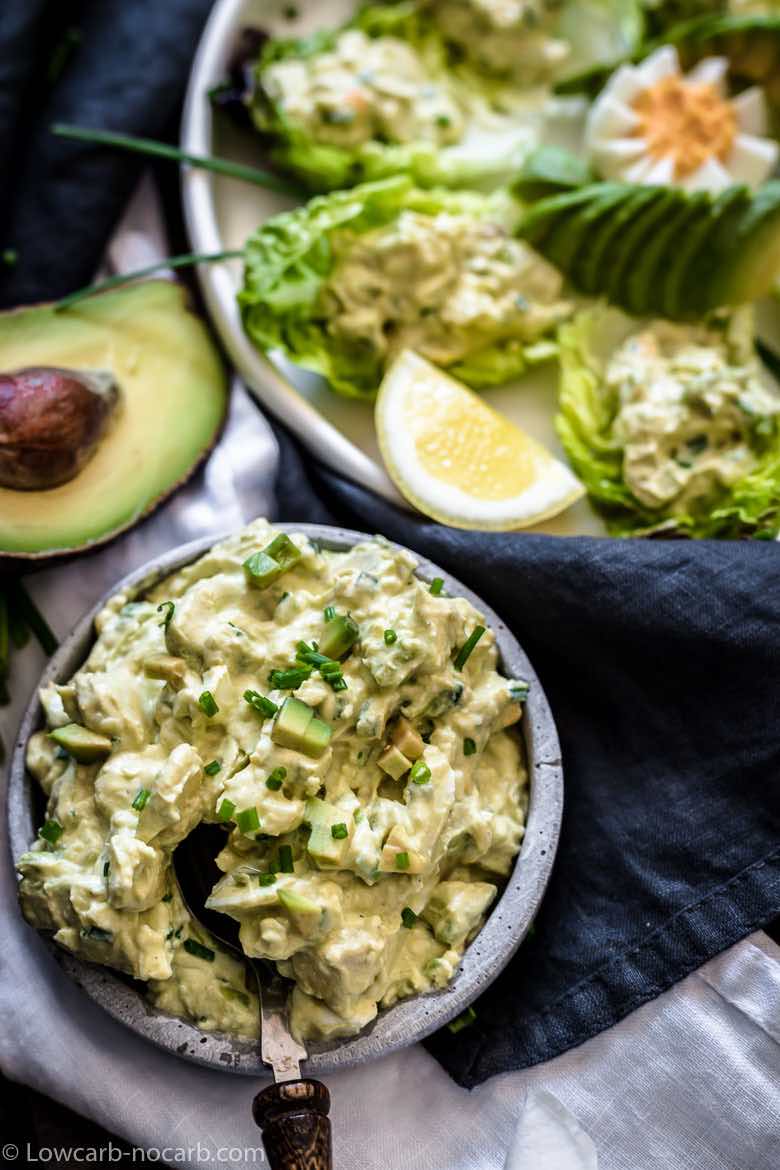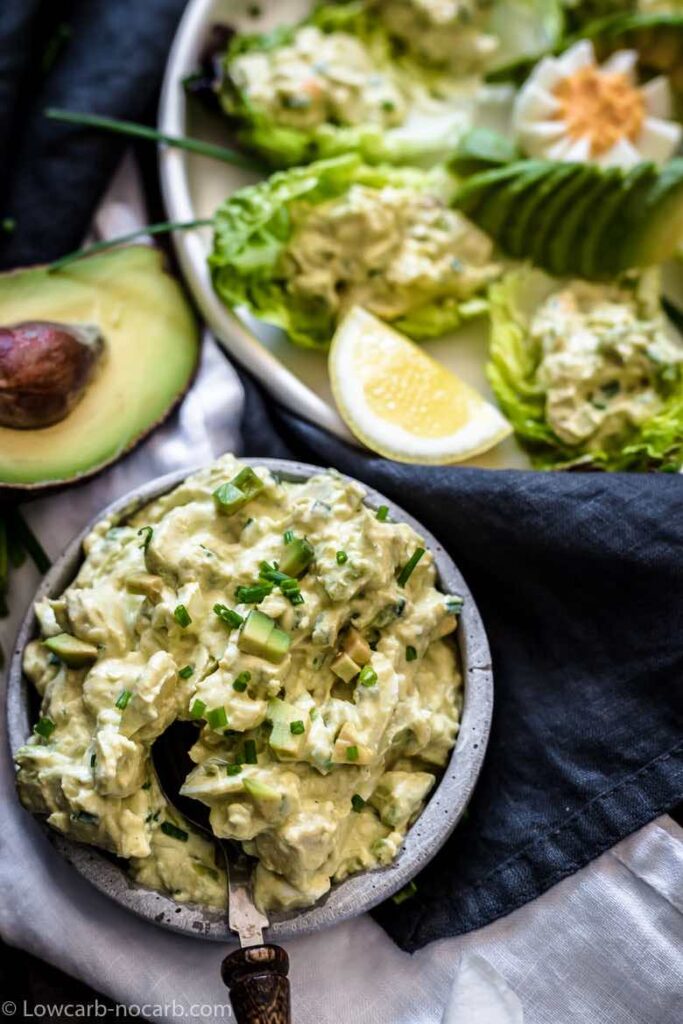 Two healthy ingredients in one meal, what more can you ask for? Fresh avocados with eggs go perfectly with other crisp veggies like celery or scoop some onto lettuce cups.
---
PHOTO & RECIPE COURTESY OF Real Balanced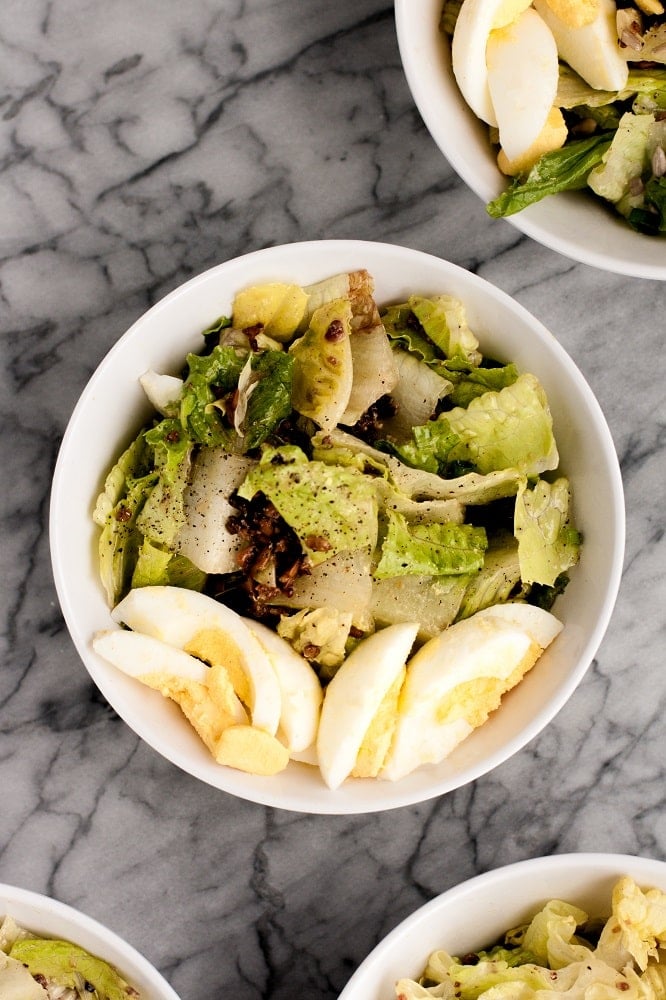 Simplicity is key when it comes to this keto egg recipe. Crisp and fresh lettuce, warm bacon, and hard-boiled eggs are a time-saver to get ready, plus the dressing adds complexity to the flavor notes of this light yet satiating dish.

---
PHOTO & RECIPE COURTESY OF Wholesome Yum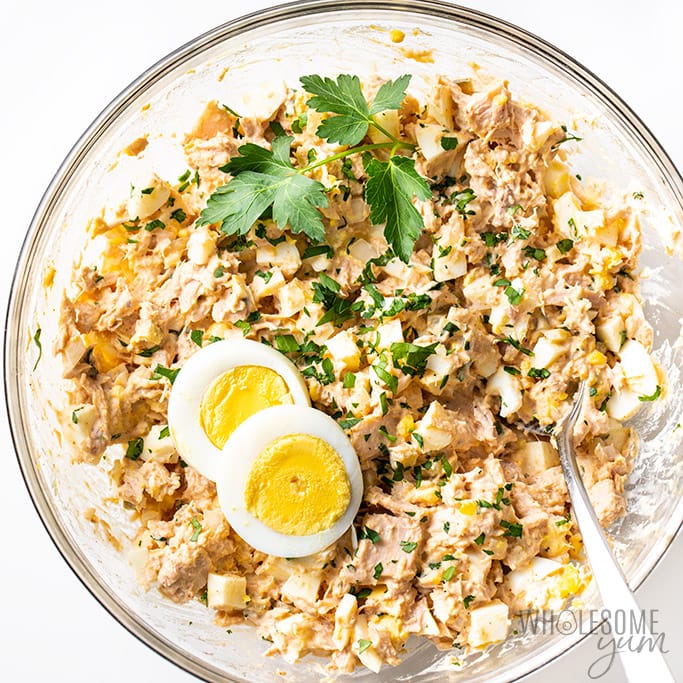 This low carb egg and tuna recipe is a sure-fire way of keeping you full and energized throughout the day without all the unnecessary carbs and sugar. Adding parsley for taste and garnish is a treat to one's senses. These would also go well with celery sticks or lightly seasoned sliced baked jicamas.

---
---
PHOTO & RECIPE COURTESY OF Keto Cooking Christian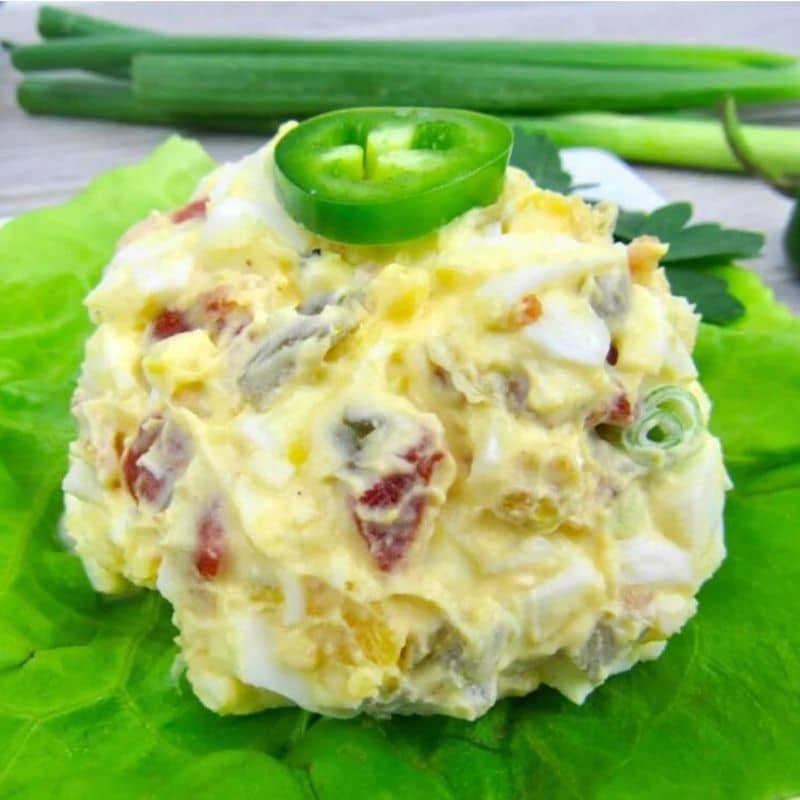 Like some extra zing in your keto meals? Then this one's a sure winner! Adding a bit of jalapeño to your popper egg salad is great for mixing things up every once in a while.

---
PHOTO & RECIPE COURTESY OF Appetite For Energy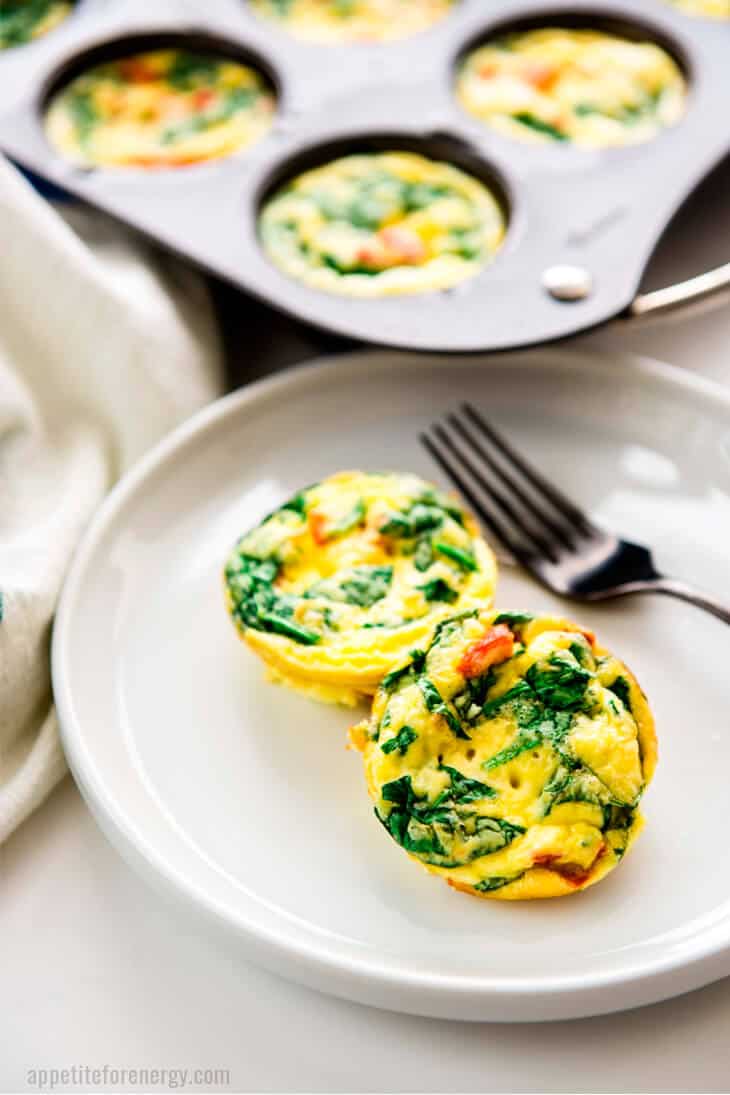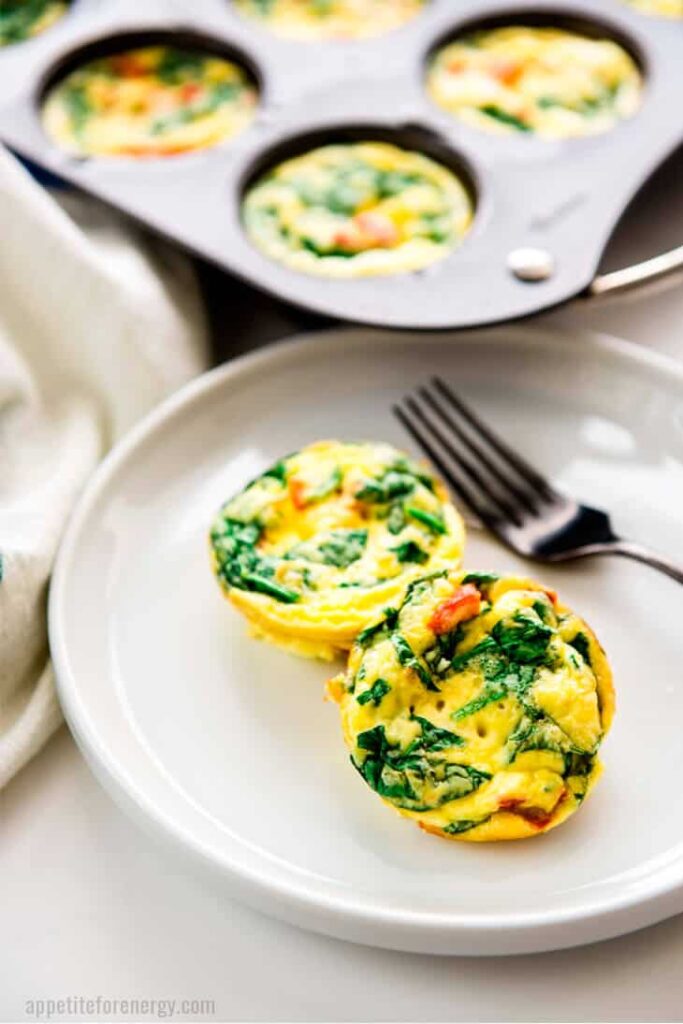 Some so-called "easy-to-make dishes" can be deceiving, but this is not one of them. Red peppers and spinach are a one-two punch in flavor and brings another dimension to this keto-friendly dish. Perfect for breakfast or, you know, if you want a quick snack!

---
PHOTO & RECIPE COURTESY OF Beauty and the Foodie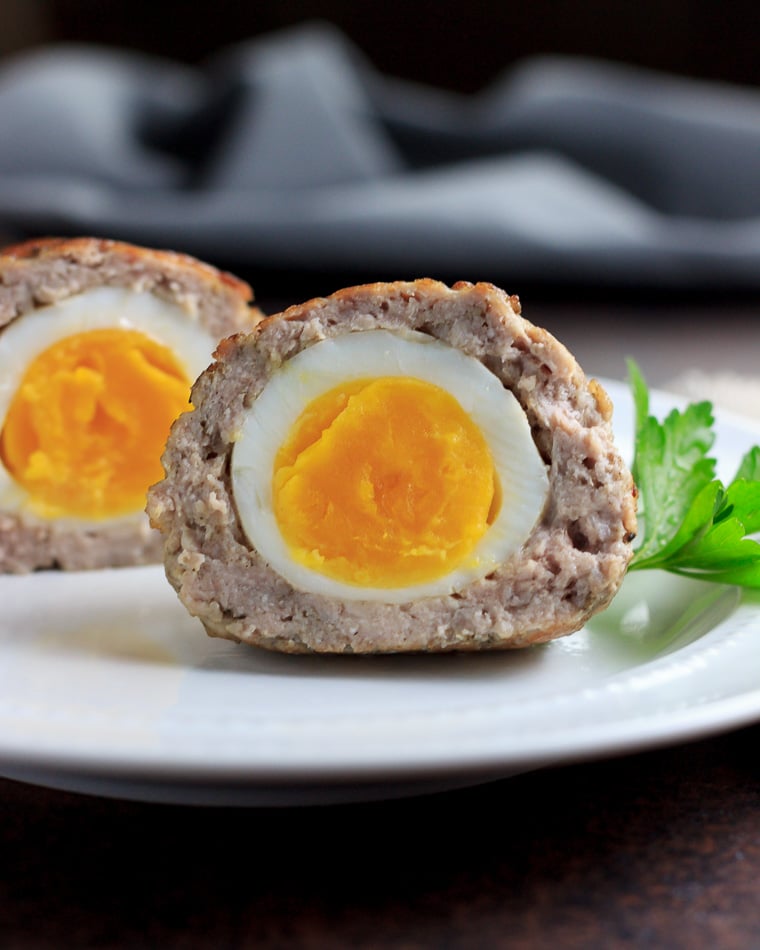 I love scotch eggs! Do you? These tasty morsels are a godsend to anyone on the go. You make a batch, store them in the fridge, toss it in the microwave, and you've got yourself a savory snack without all the fuss.
---
PHOTO & RECIPE COURTESY OF Real Balanced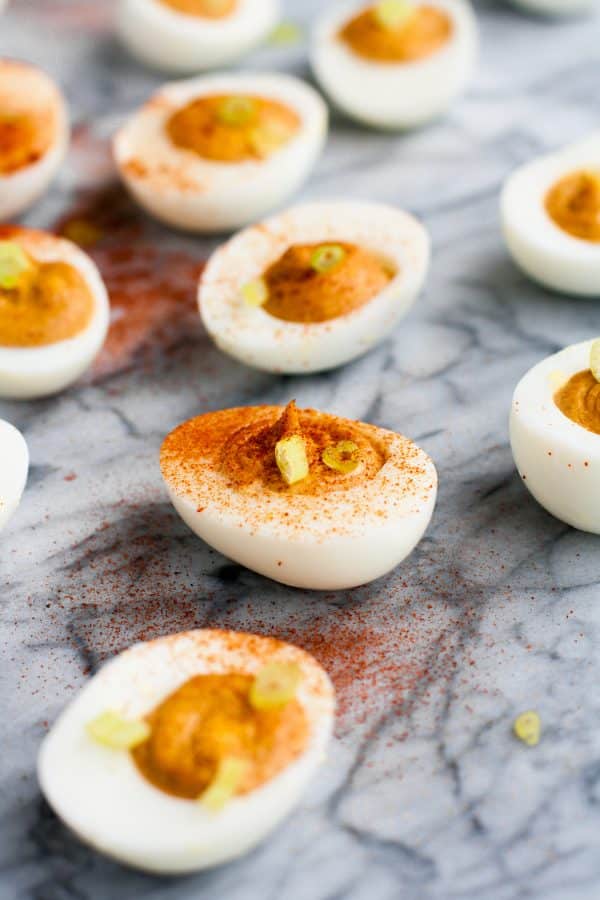 It's not always easy to make a great appetizer for parties, but with this keto egg recipe with a spicy twist, you're sure to create beautiful memories with friends and family and how they loved this recipe.

---
PHOTO & RECIPE COURTESY OF Step Away From The Carbs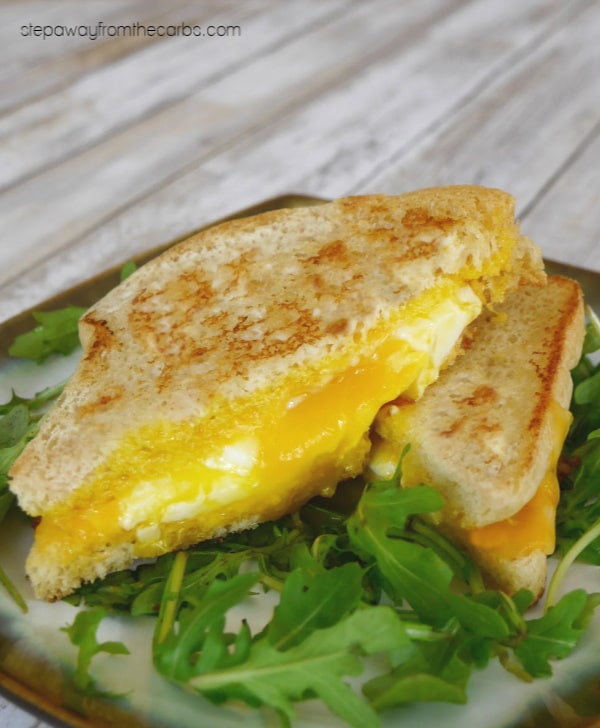 Nothing beats having some grilled cheese after a long day at work or at school. I mean, really?! What could make it better? A grilled cheese sandwich with a perfectly fried egg – that's what!
---
PHOTO & RECIPE COURTESY OF Yellow Glass Dish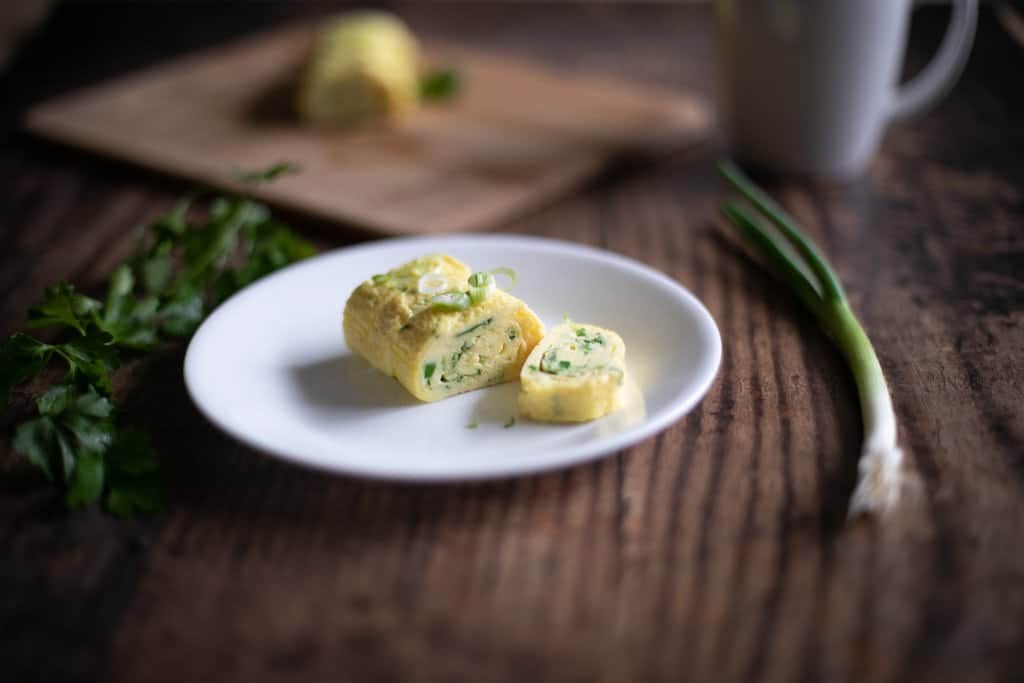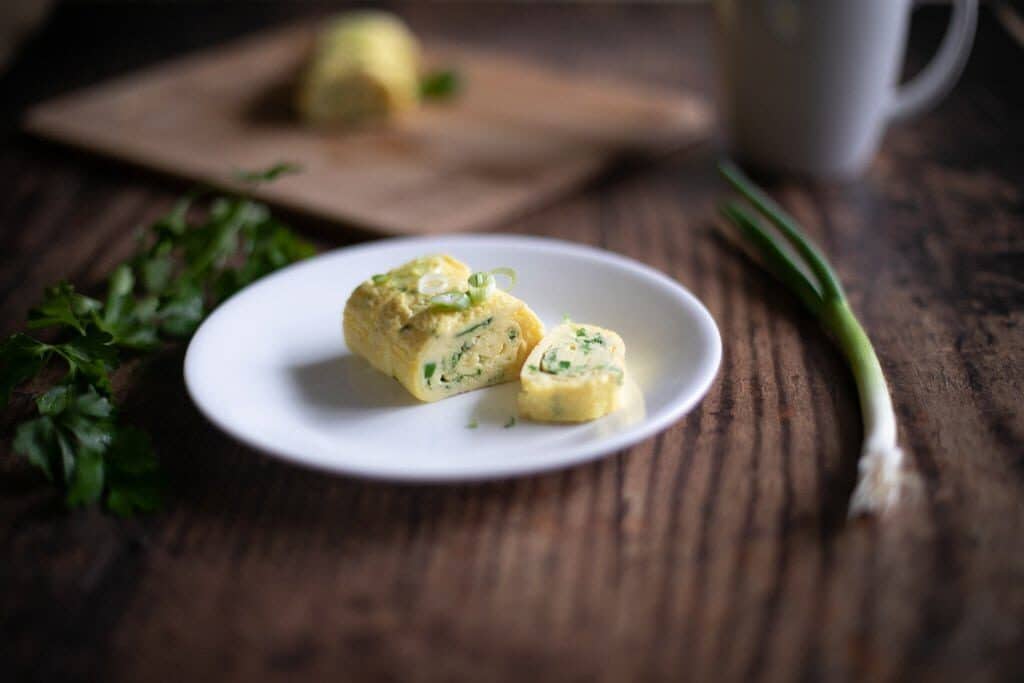 It's back to the basics by starting your breakfast with this sumptuous keto egg that's both easy to cook and amazing to share.

---
PHOTO & RECIPE COURTESY OF Delicious Little Bites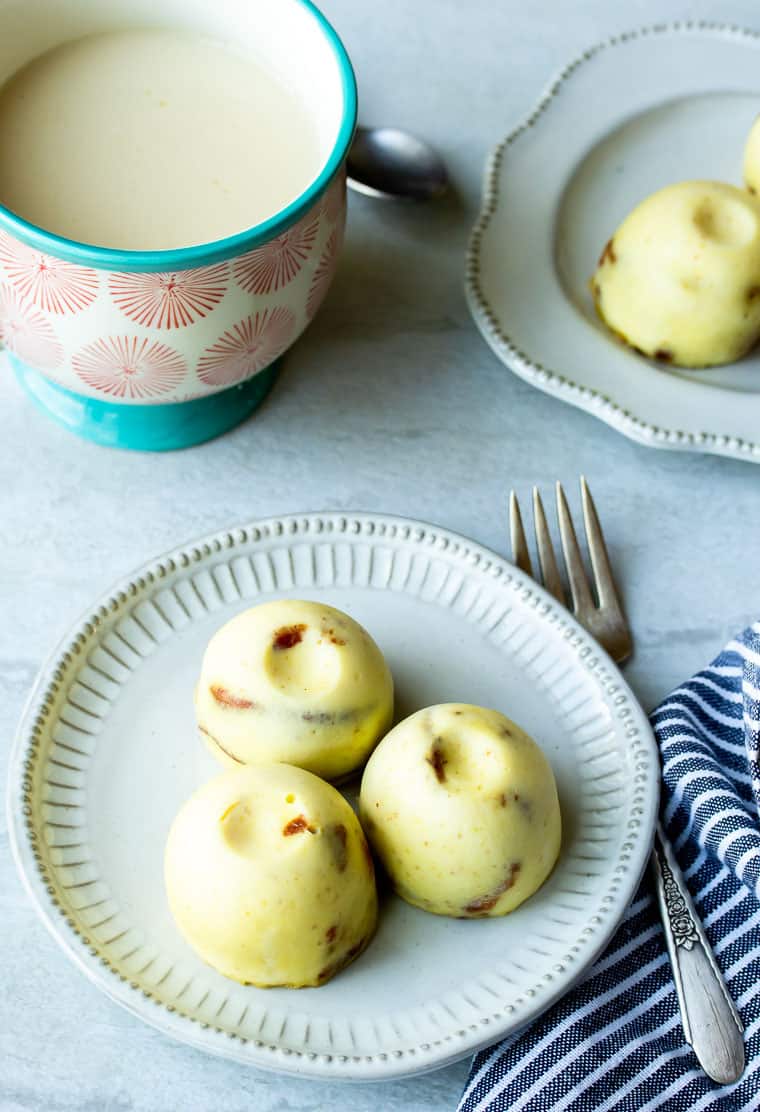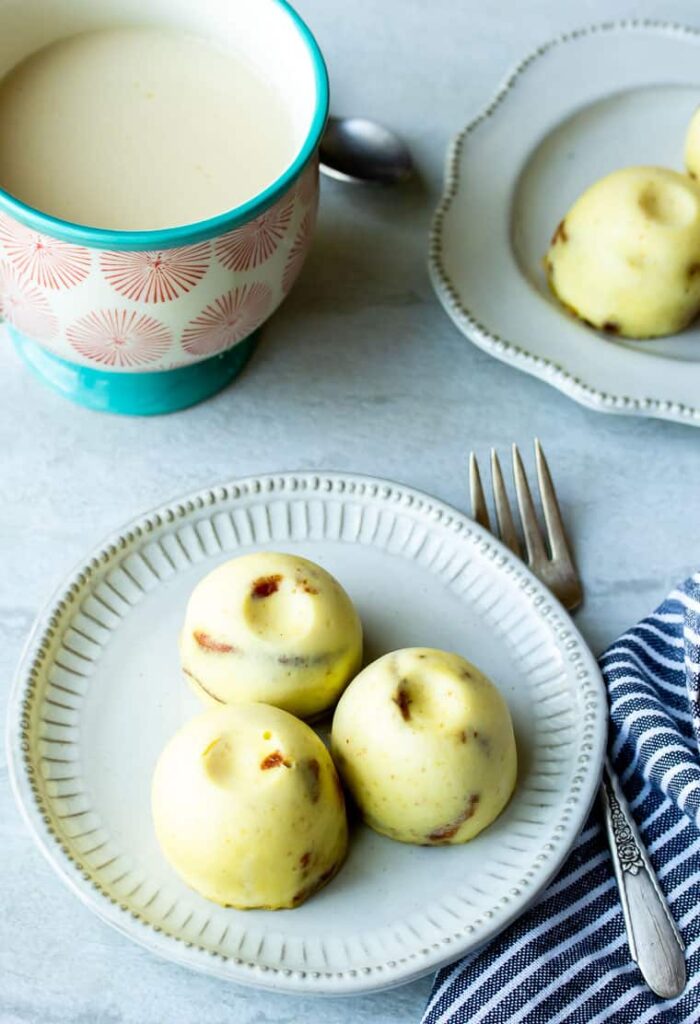 Having friends around for a snack but have little time to cook? Bring out your Instant Pot and make these egg bites with gouda and bacon in no time. It's hassle-free and low carb too! Who can resist these?

---
PHOTO & RECIPE COURTESY OF Simply So Healthy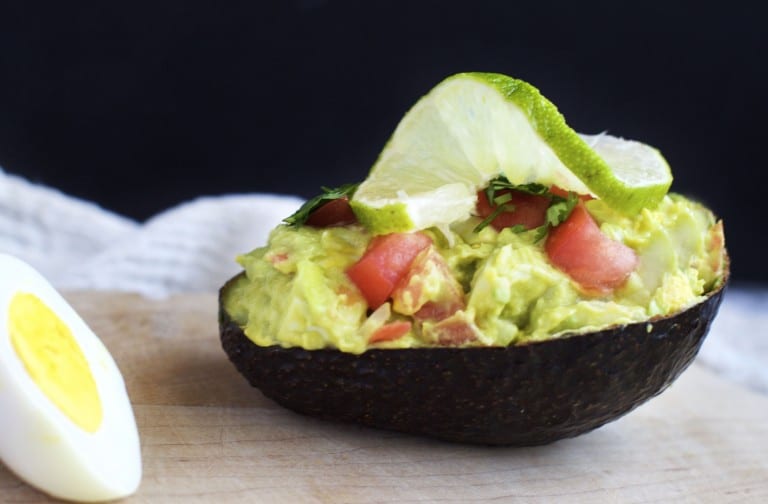 Craving for a Mexican-inspired keto egg recipe? Look no further with this keto-friendly guacamole recipe. A dash of lime helps bind the egg and avocado, giving it that extra oomph to the senses.

Reader Interactions