Have you been searching the internet for the best keto zucchini recipes? Well, I've got you covered! Here's my handy list of the tastiest low carb zucchini recipes to help you plan your next keto meal.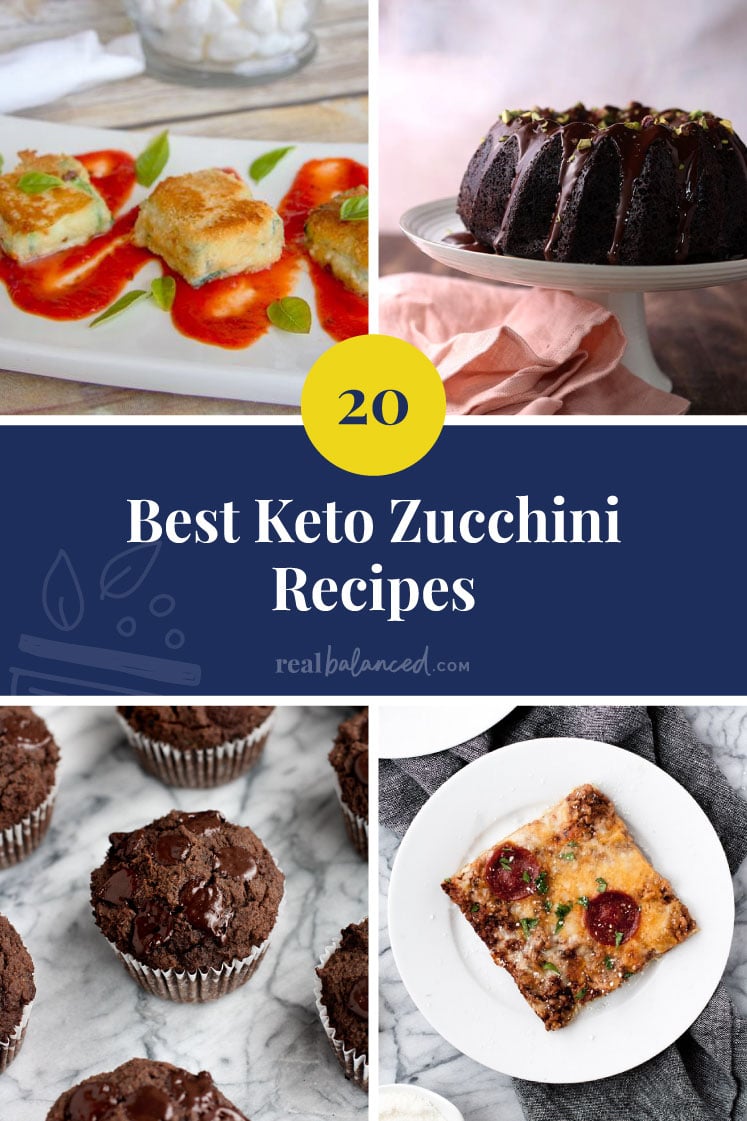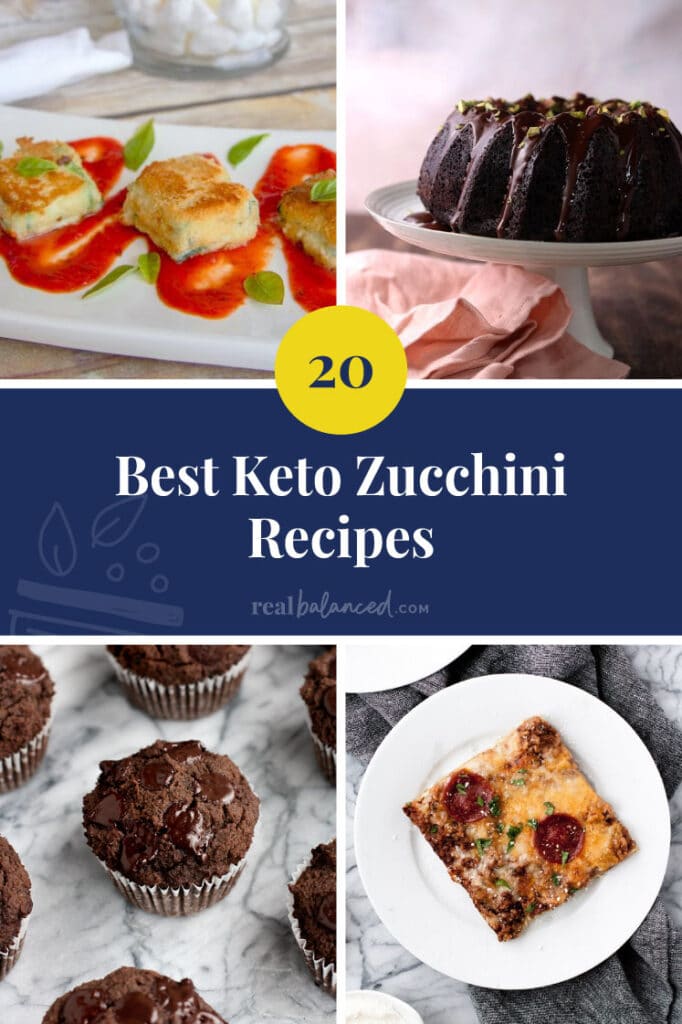 I just love me some amazing keto zucchini recipes! There are many keto-friendly staples to choose from, but there's nothing quite like the ever-versatile zucchini. Not only are zucchinis low on carbs, but they're also high in nutrients too! This list has some of the most creative takes on this summer squash.
What makes zucchinis so amazing?
The zucchini is staple keto ingredient that's low in carbs (only 3g of net carbs per 100g) and has significant amounts of fiber, folate, potassium, and vitamin A. Its flowers or blossoms, much like its fruit, also boasts a wide array of vitamins and minerals like: vitamins A, C, E, and K, magnesium, fiber, and potassium.
How to prepare and cook (a) zucchini
While the zucchini a.k.a courgette is technically a fruit, unlike cucumbers, it is often treated as a vegetable in the culinary world.
Zucchinis have a delicate flavor which makes it easy to cook and incorporate into most dishes and desserts. Here are some of the many ways you can cook a zucchini:
Baked – savory or sweet
Boiled – in light or thick soups
Fried – in butter or in an air fryer
Grilled – like in a barbecue
Steamed – usually with fish
Stuffed – with ground meats
Raw – in a cold or warm salad
20 Keto Zucchini Meal Ideas

There are hundreds of ways to cook zucchini, but I think my favorites would be when it's used to keto-fy traditionally carb loaded recipes like pasta, pizza, and muffins. I bet you'll find one from this list that suits your lifestyle best!
---
PHOTO & RECIPE COURTESY OF Real Balanced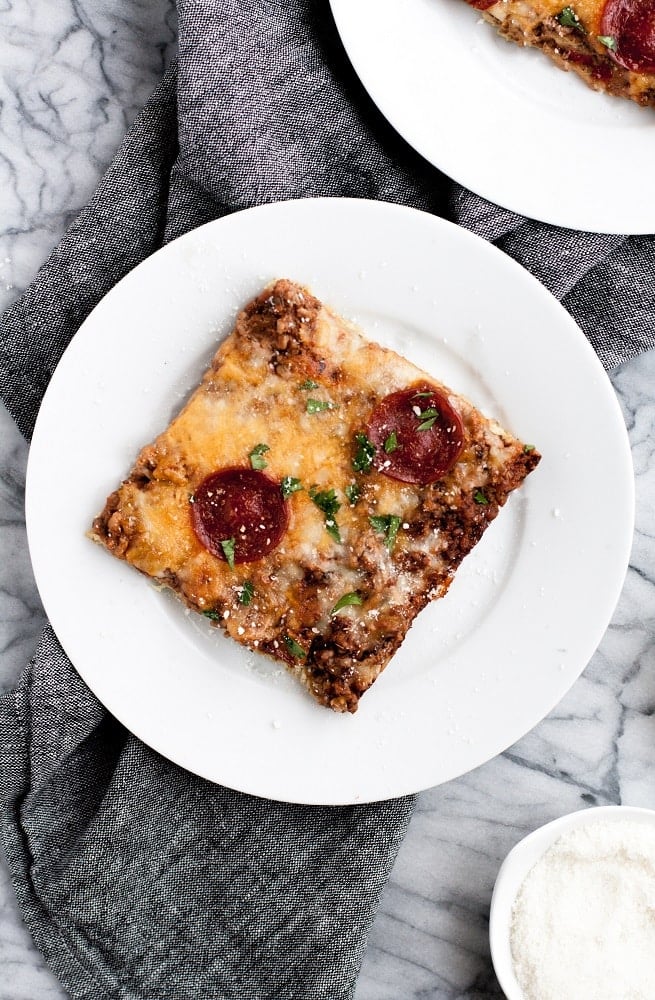 Craving for something savory but don't have enough time to prepare?! Normally, you would have called for pizza delivery to get your craving satisfied, but who needs that when you've got this keto zucchini recipe!
Seriously, this low carb zucchini casserole has everything you had in mind. Not only does it take less than an hour to make but can also satisfy even the pickiest keto eaters!
---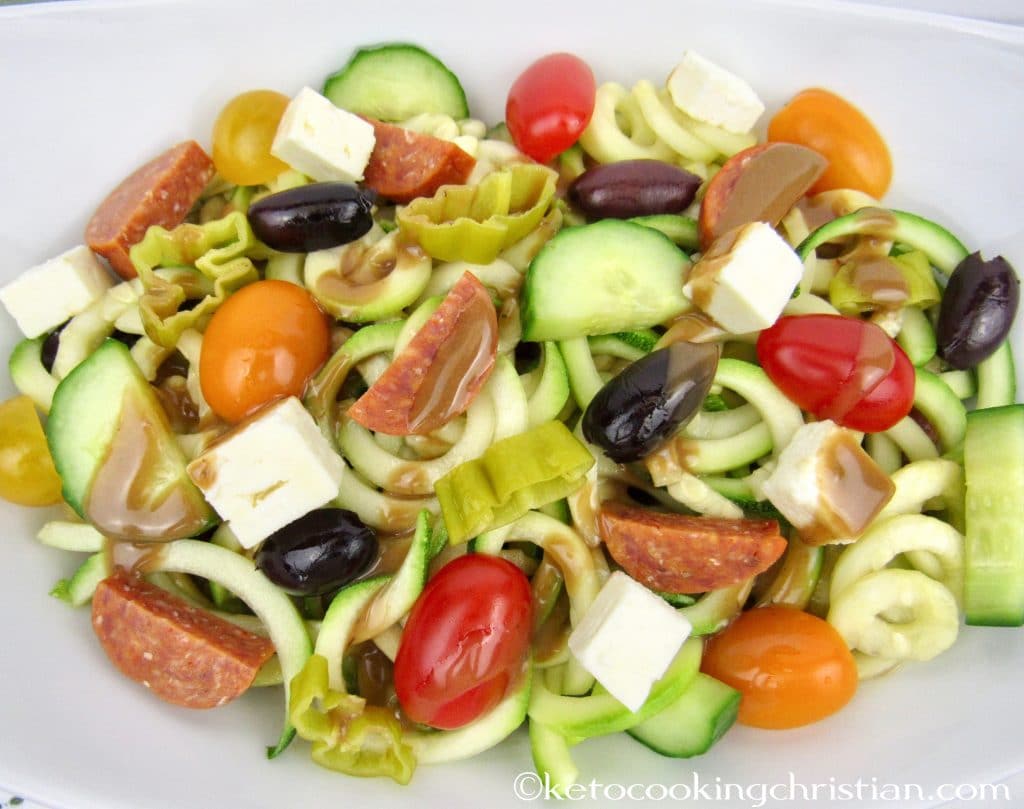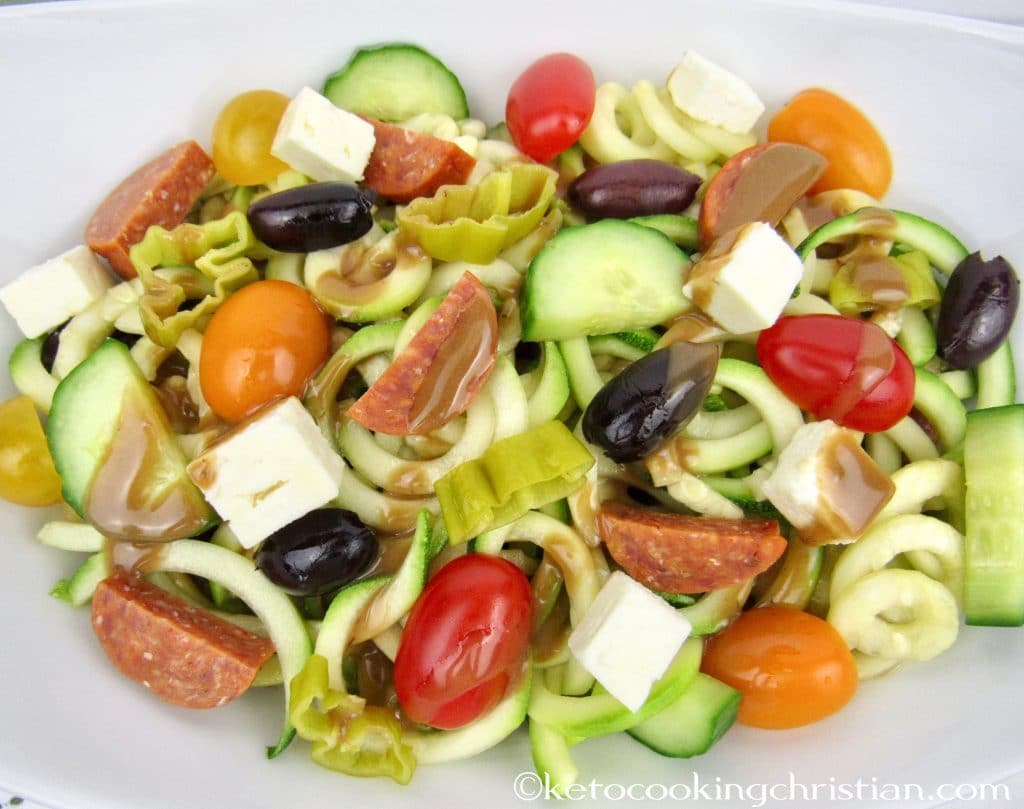 Doesn't a bowl of pasta sound epic right about now? Not to worry! This low-carb zoodle salad will give you your pasta fix but with minimal net carbs. Jazz it up with your classic pasta favorites like tomato, feta, and some creamy balsamic dressing.

---
PHOTO & RECIPE COURTESY OF My Productive Backyard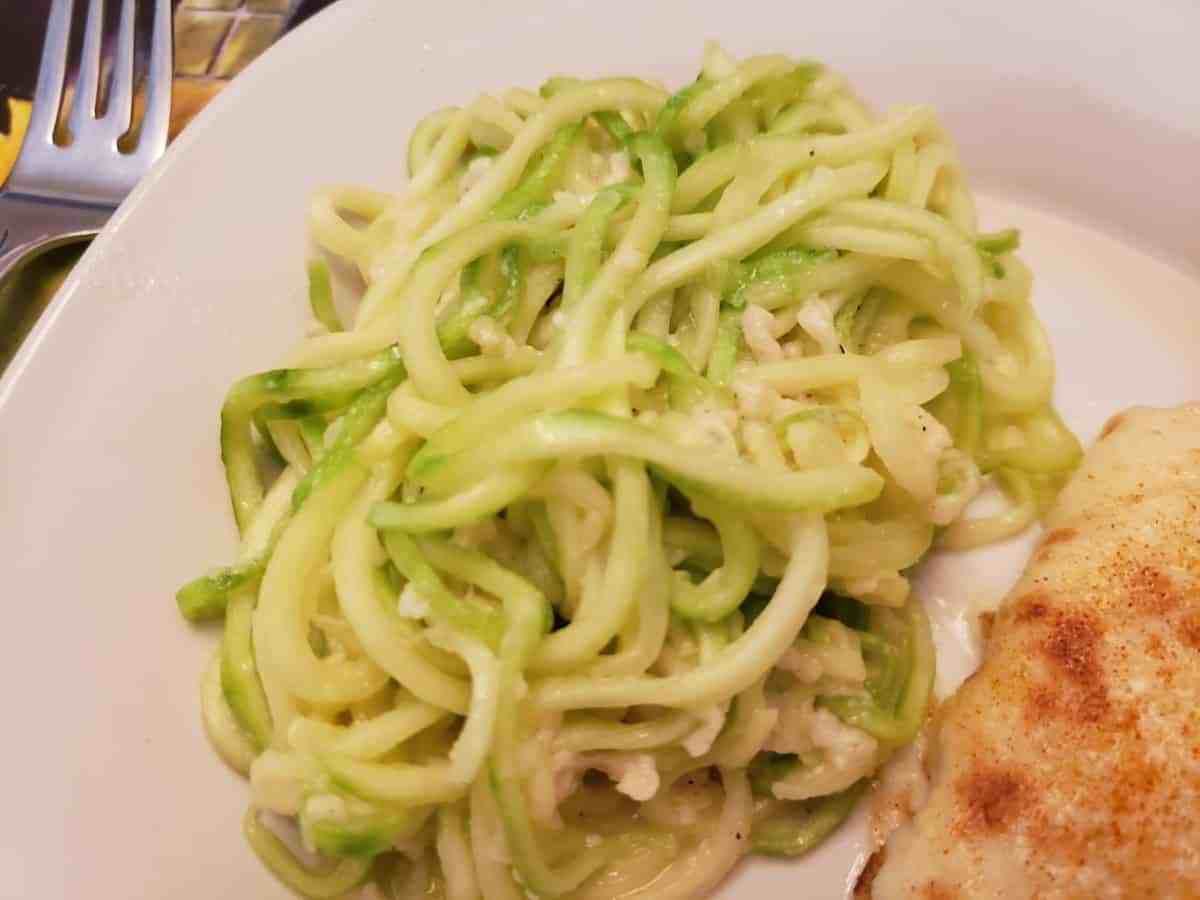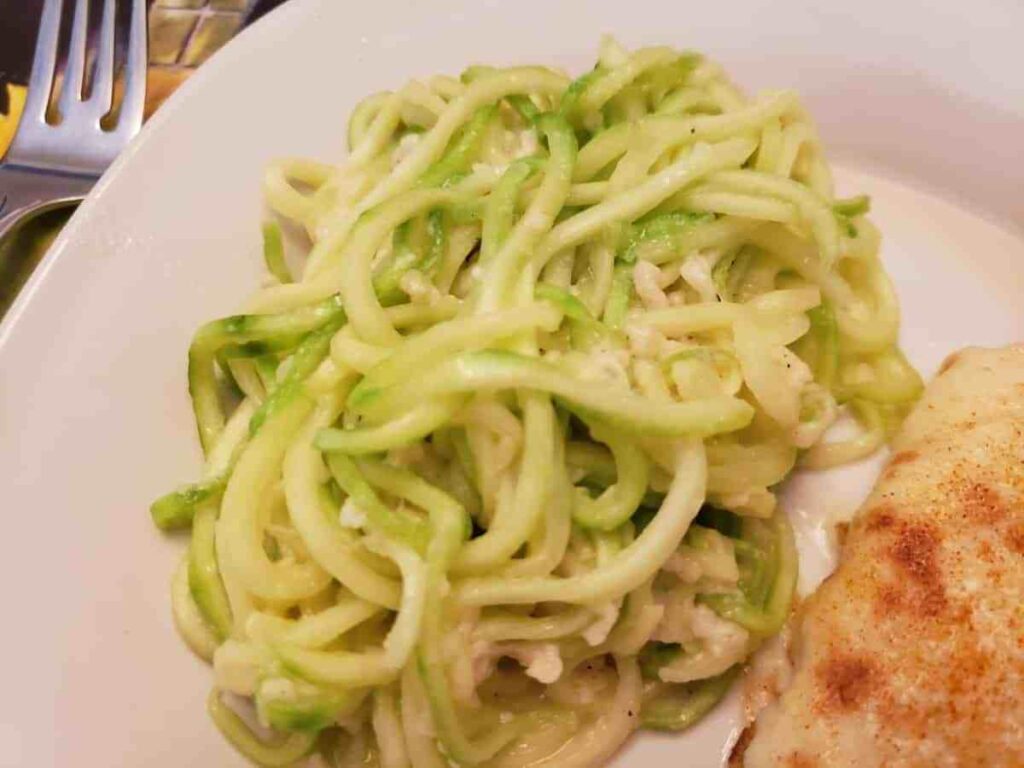 Spruce up your keto diet routine with this yummy fiber-rich keto cacio e pepe recipe! Perfect for a light lunch or a quick meal, this dish only takes less than 20 minutes to prepare from start to finish. You pretty much just pan-fry your spiralized zucchini noodles in butter and garlic, then top it off with parm, salt, and pepper. That's one near-effortless dish you'd want to keep handy for sure!!

---
4.) Keto Zucchini Boats
PHOTO & RECIPE COURTESY OF Lowcarb-Nocarb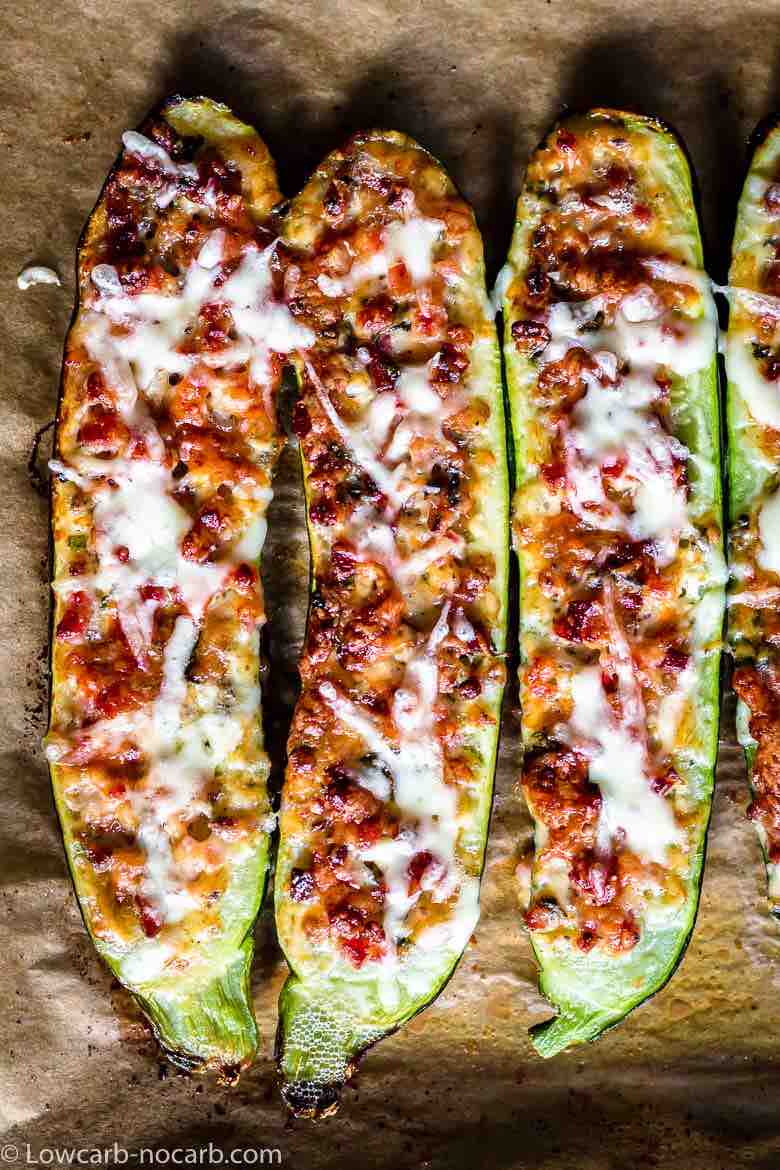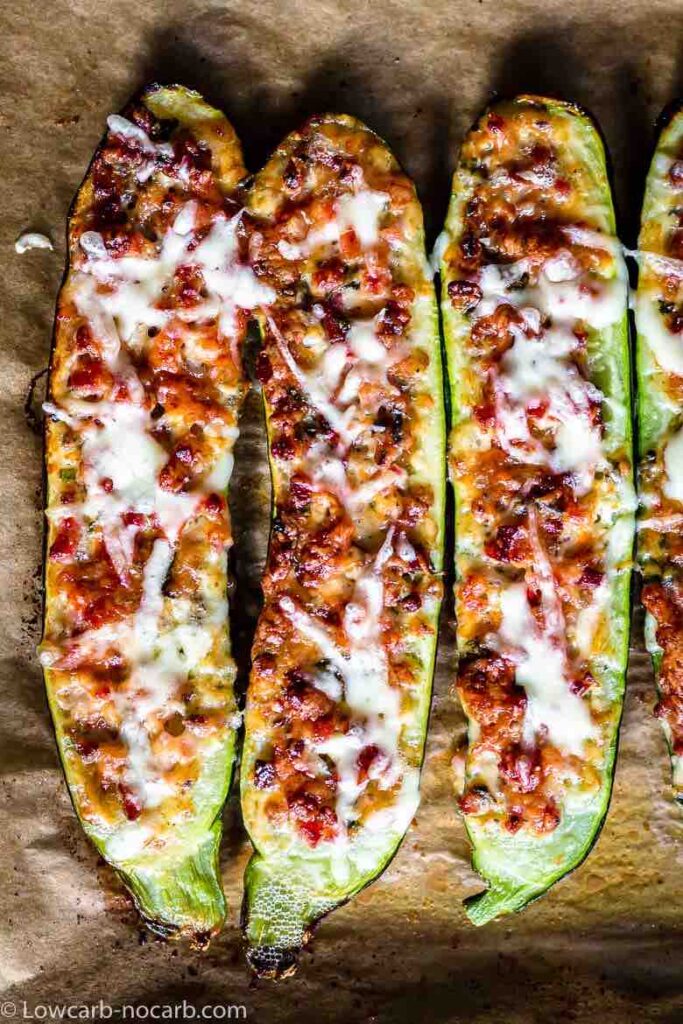 There are not enough docks to keep you from eating these scrumptious zucchini boats! If you haven't gotten around to baking zucchinis yet, then you're missing out on soooo much, my friend. This recipe is a must-try for all the best reasons: zucchini boats are delicious, quick to make, and easily customizable. You can get 6 servings of these super delish cheesy bacon keto z-boats in as little as 40 minutes — it's that easy!

---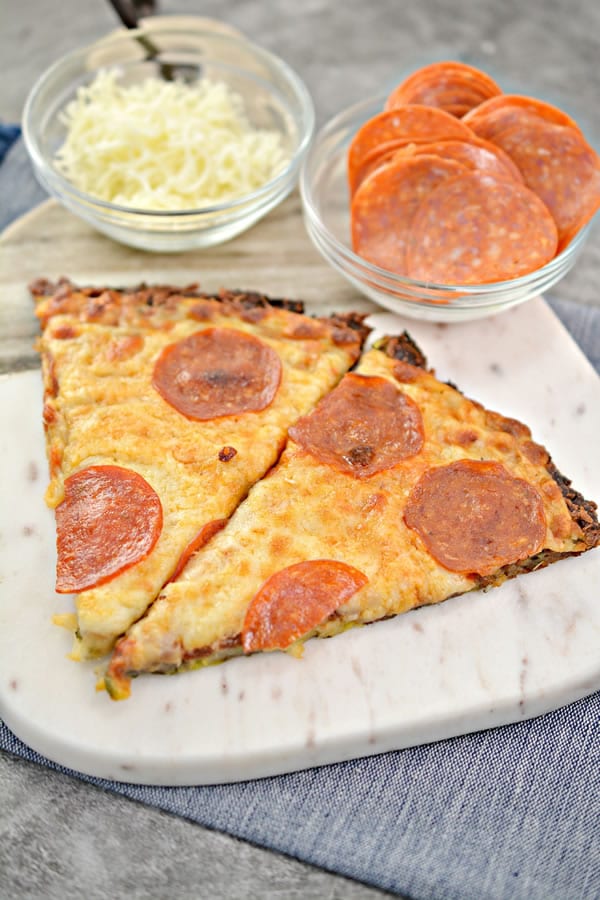 Is counting those macros giving you stress? Well, here's the perfect zucchini recipe to help you stay within your daily macro budget without getting you kicked out of ketosis. Each slice is only about 80 calories and 2 grams of net carbs. You can thank the zucchini for keeping this dish low carb yet high flavor. What are you waiting for? Get to the kitchen and whip up a batch of this keto pizza goodness.
---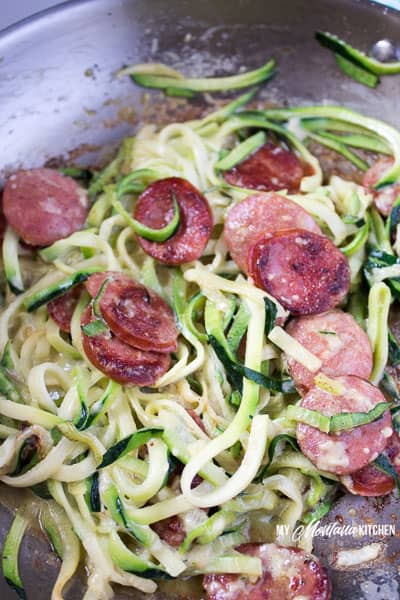 If you find yourself running late for something, with only one skillet and 10 minutes to spare, you'll have this low carb zucchini noodles recipe to fall back on. This dish is pretty straightforward to make and you probably already have the ingredients in your fridge anyway, so there's really nothing stopping you from making this yourself!
---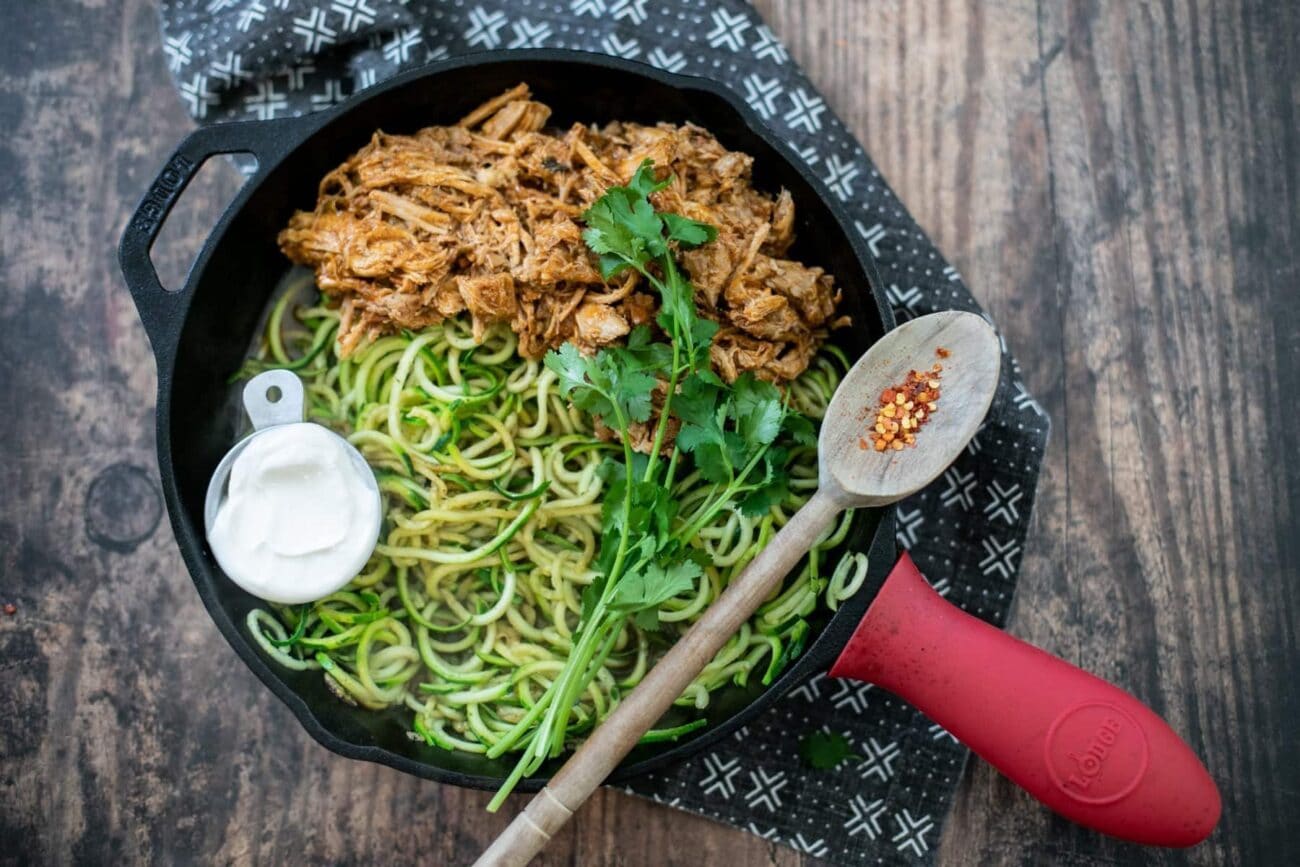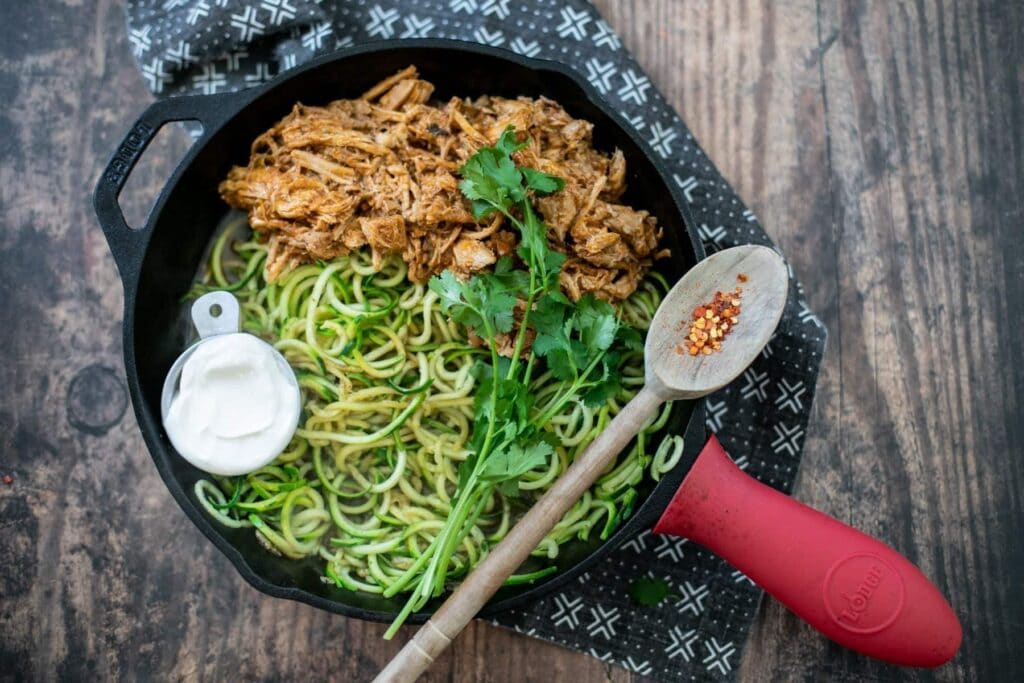 Keto zoodle recipes are amazing because they're easy to cook and pair well with other dishes – especially meaty recipes! This particular one-skillet dish takes less than 20 minutes to make and tastes fantastic with some pre-made pork carnitas. Perfect for on-the-go folks and keto dates!
---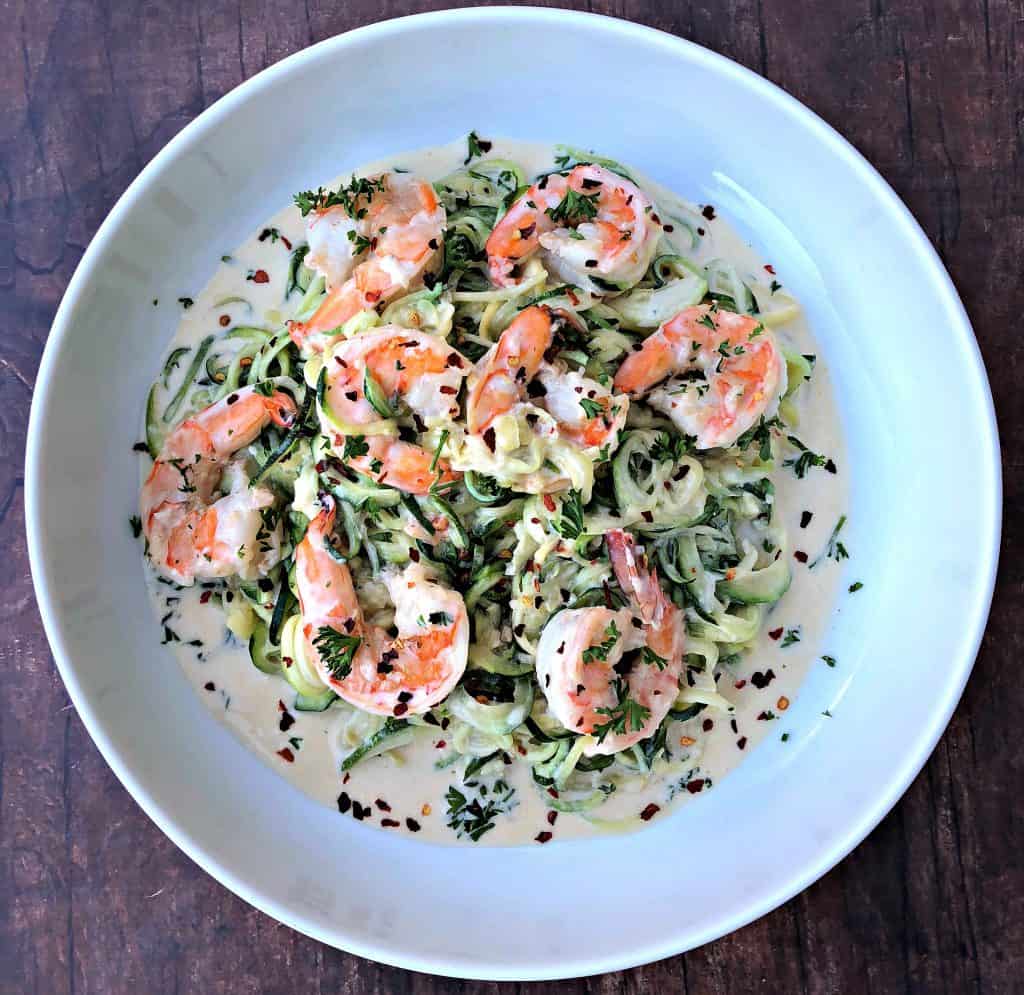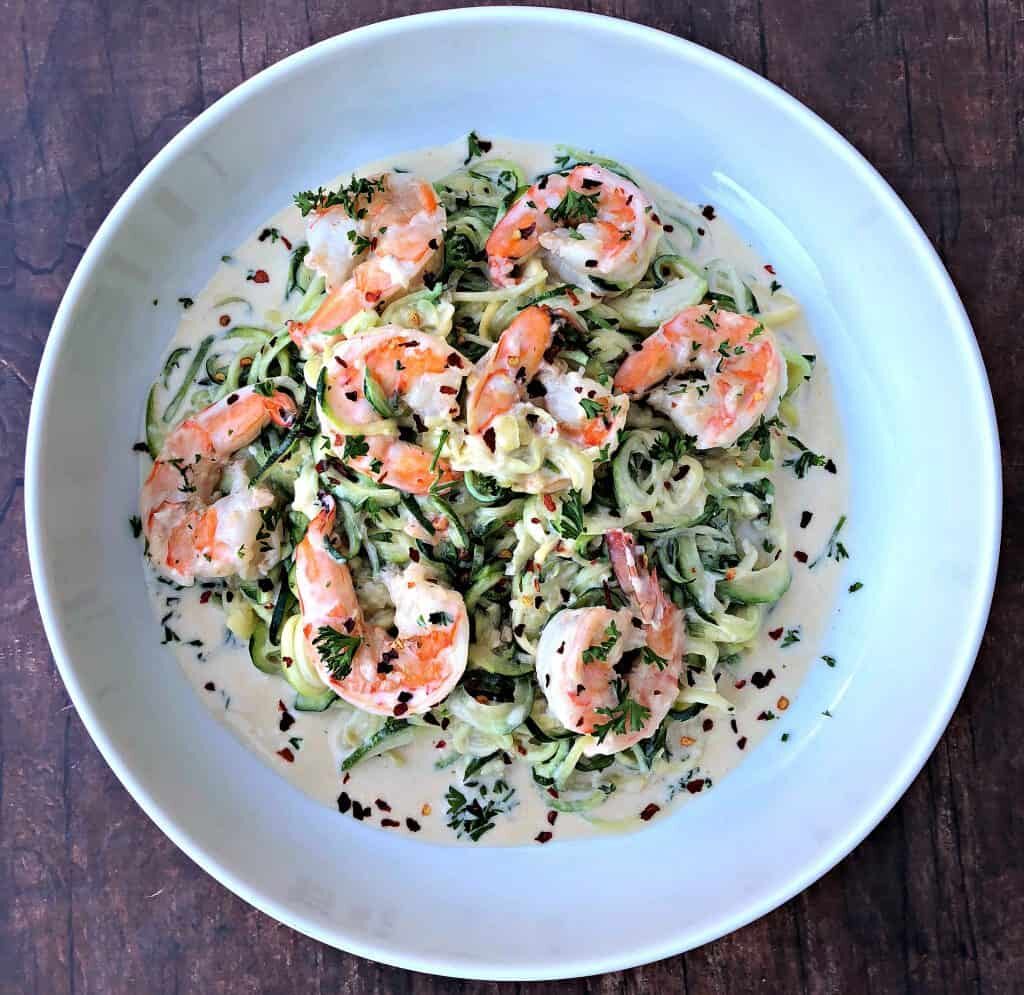 Who can pass up a good keto seafood pasta recipe? Considering how fast shrimps and zucchinis cook separately, you can bet that this fancy keto dinner recipe is as easy and flavorful as they come! I mean, look at it!! Doesn't that look like the creamiest shrimp alfredo you've ever seen?
---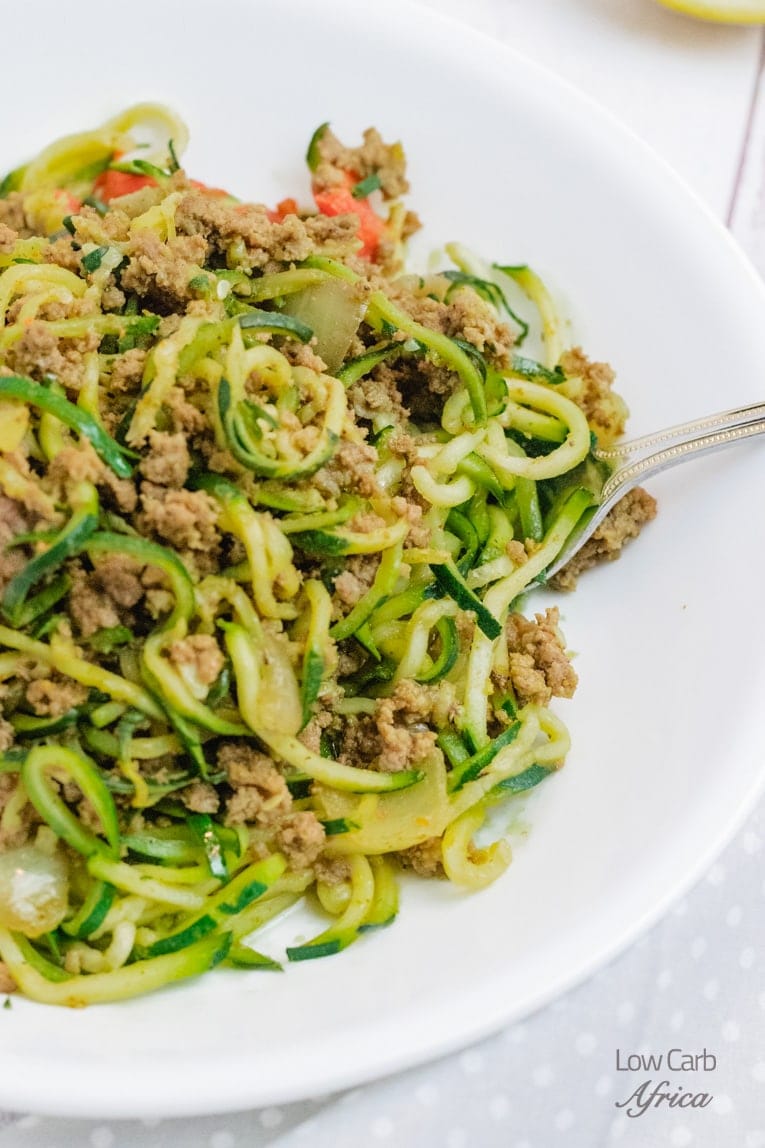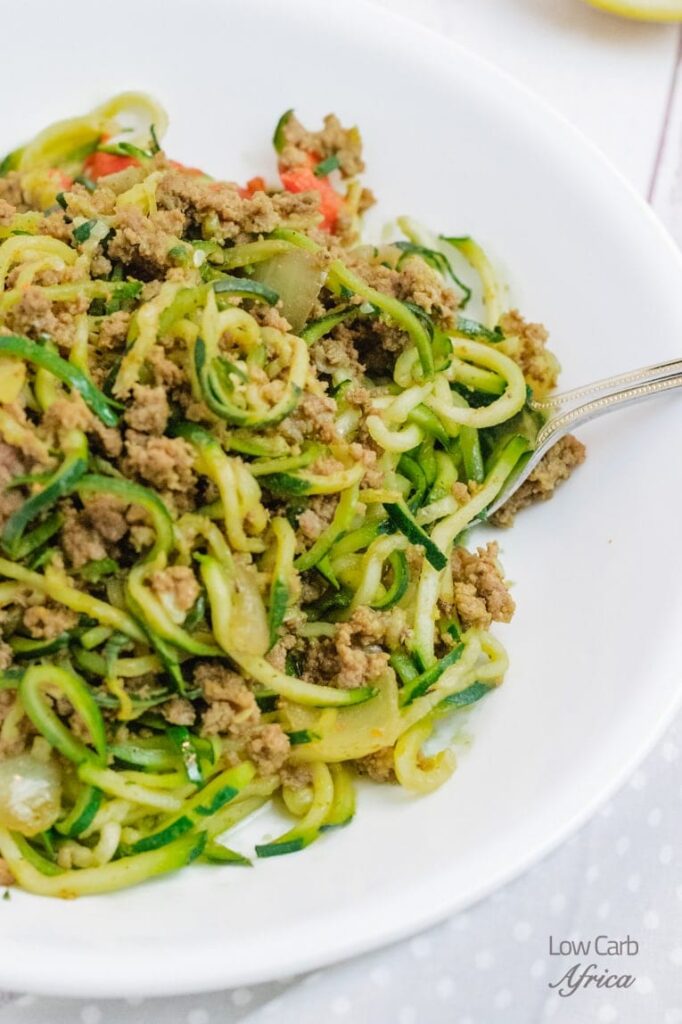 This ground beef zucchini noodles recipe is sure to be a huge hit with kids and adults alike. Not only is it delicious and filling, but only takes 8 simple ingredients to make 4 mouthwatering servings!
---
10.) Fried Zucchini Ravioli
PHOTO & RECIPE COURTESY OF Divalicious Recipes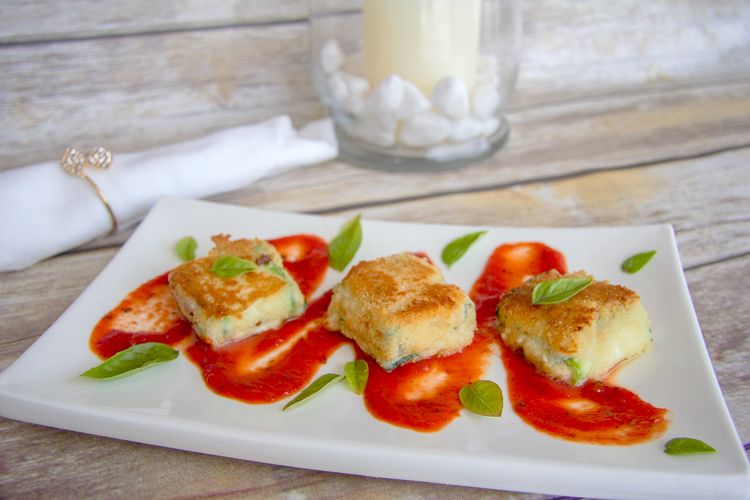 This keto fried zucchini ravioli recipe is a wholesome replacement to your traditional stuffed pasta dishes. It's sooooo easy to make! Simply take ribbons of zucchini stuffed with cheese, coat them in almond flour, and then gently fry them… and voila! You can serve this with some low carb marinara as a low carb and gluten-free appetizer.
---
11.) Low Carb Zucchini Alfredo
PHOTO & RECIPE COURTESY OF Step Away From The Carbs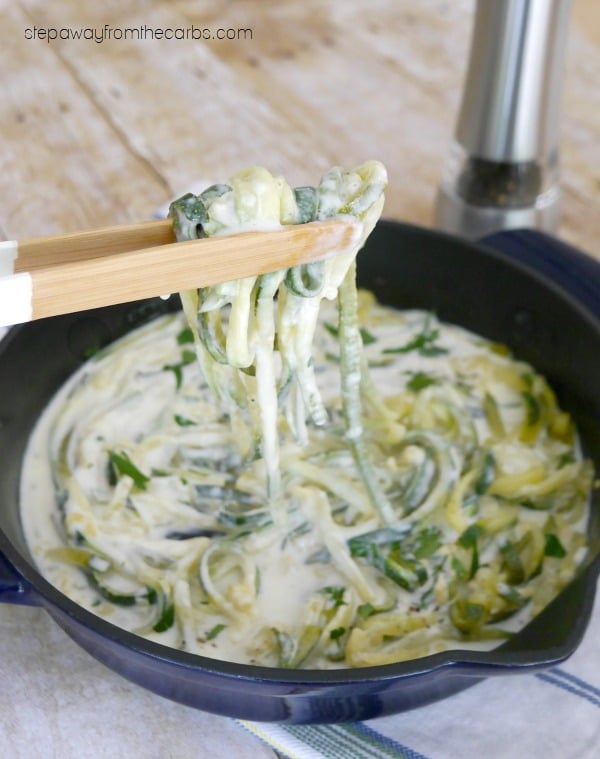 If complicated keto meals make you cringe, then you're going to love this fantastic "zoodles" recipe! The rich and creamy sauce perfectly coats the spiralized zucchini noodles and makes for a filling meal or as a lovely side dish.
---
12.) Zucchini Burrito Boats
PHOTO & RECIPE COURTESY OF Simply So Healthy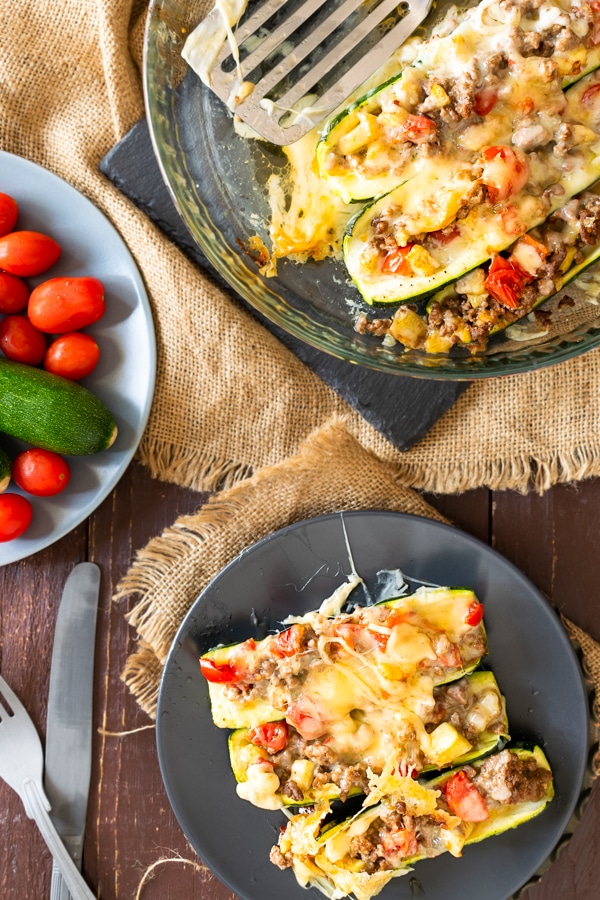 This recipe is LOADED with no-guilt burrito goodness! It's cheesy. So meaty. Totally low-carb and family-friendly. What more can you ask for?
---
13.) Zucchini Salad
PHOTO & RECIPE COURTESY OF Joy Filled Eats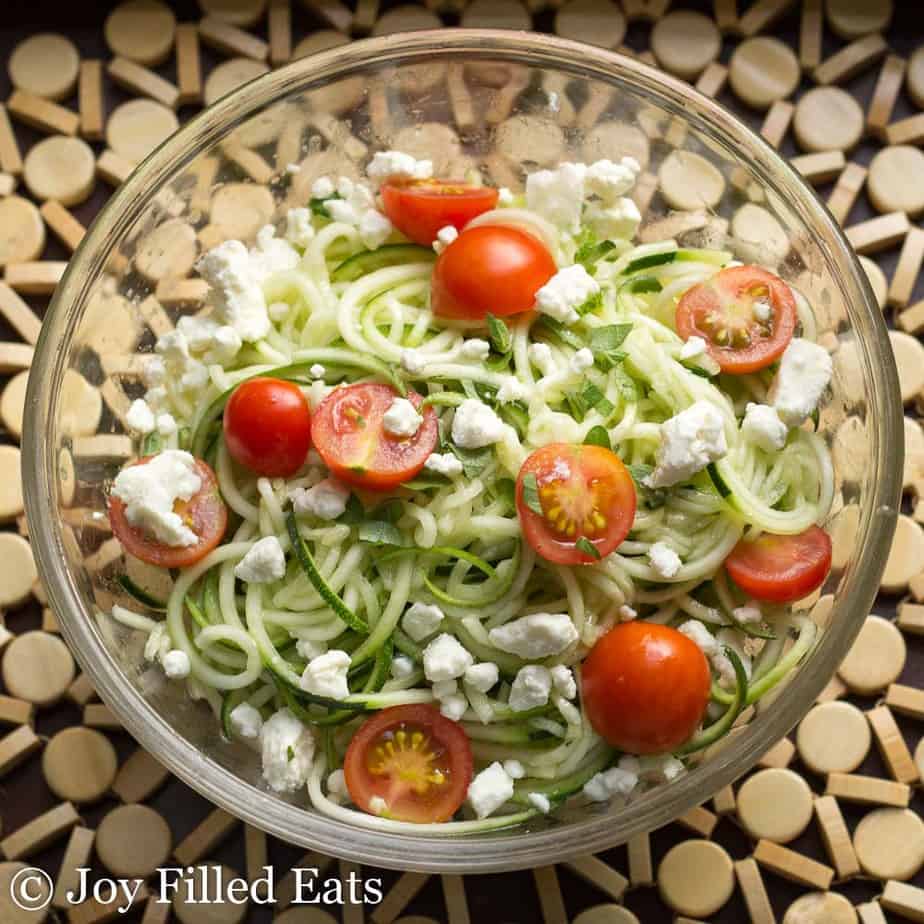 This Lemon & Feta Summer Zucchini Salad is about as bright, light and fresh, as zucchini salad can get! Summertime or not, this keto salad is sure to bring in that season's flavors back to life in every bite. By the way, this will give you 6 generous servings and only needs 7 ingredients and 10 minutes to make! Enjoy!!
---
14.) Pizza Soup with Zucchini
PHOTO & RECIPE COURTESY OF Yellow Glass Dish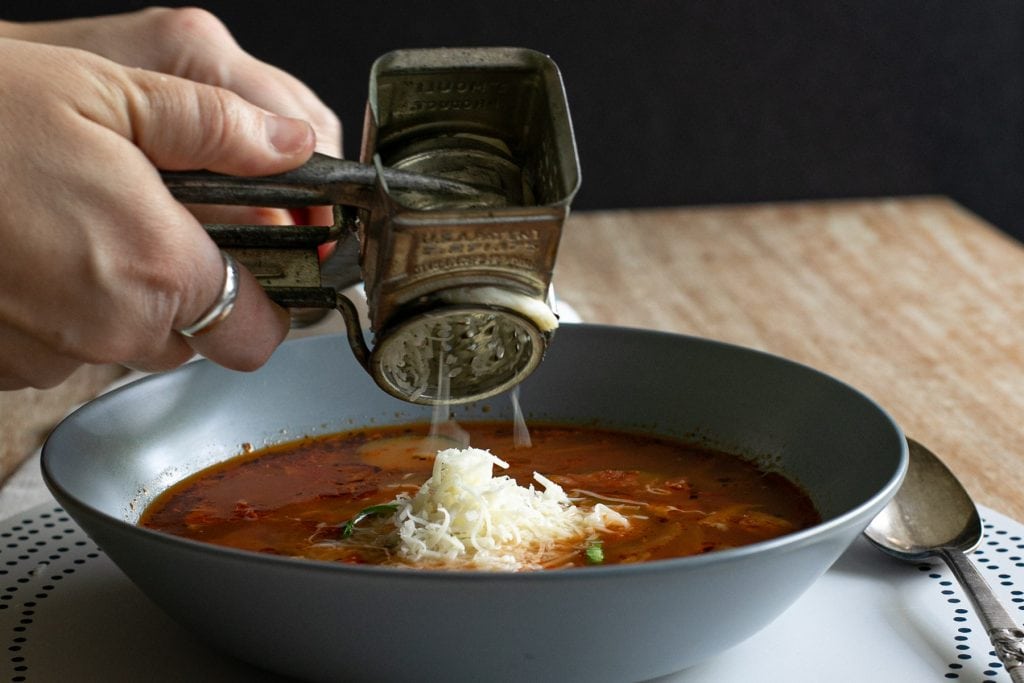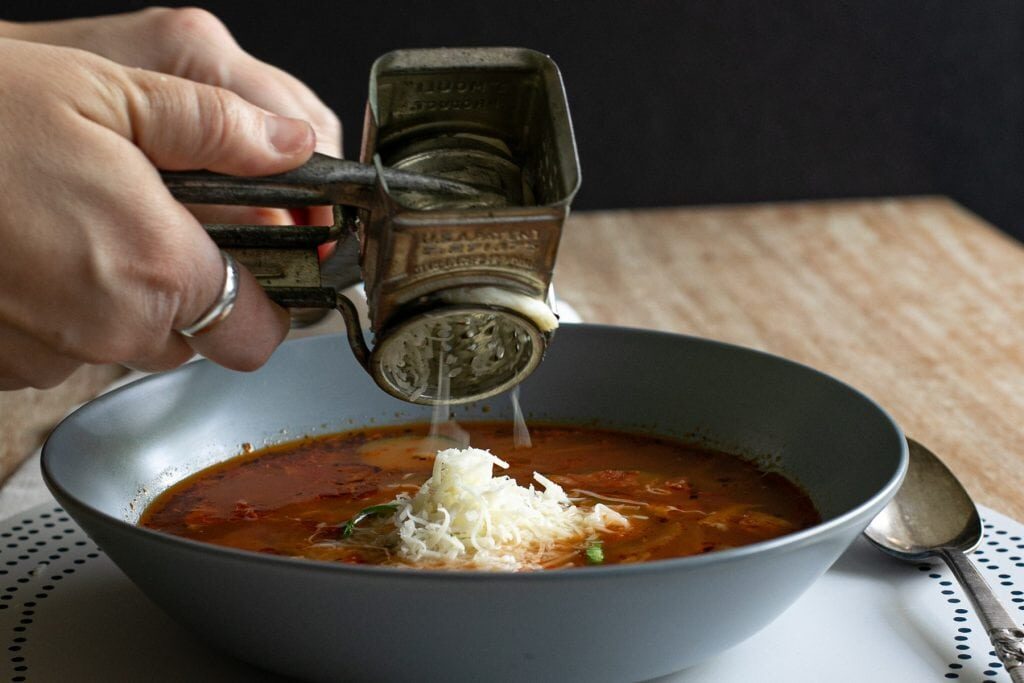 Do you wanna eat pizza but you're kinda wanting soup too? Have I got the recipe for you! Say hello to this low carb pizza soup made even healthier with zucchini. It's warm and has the standard flavors that pizza can offer, but with the added benefits of zucchini! Go on and have a bowl!!
---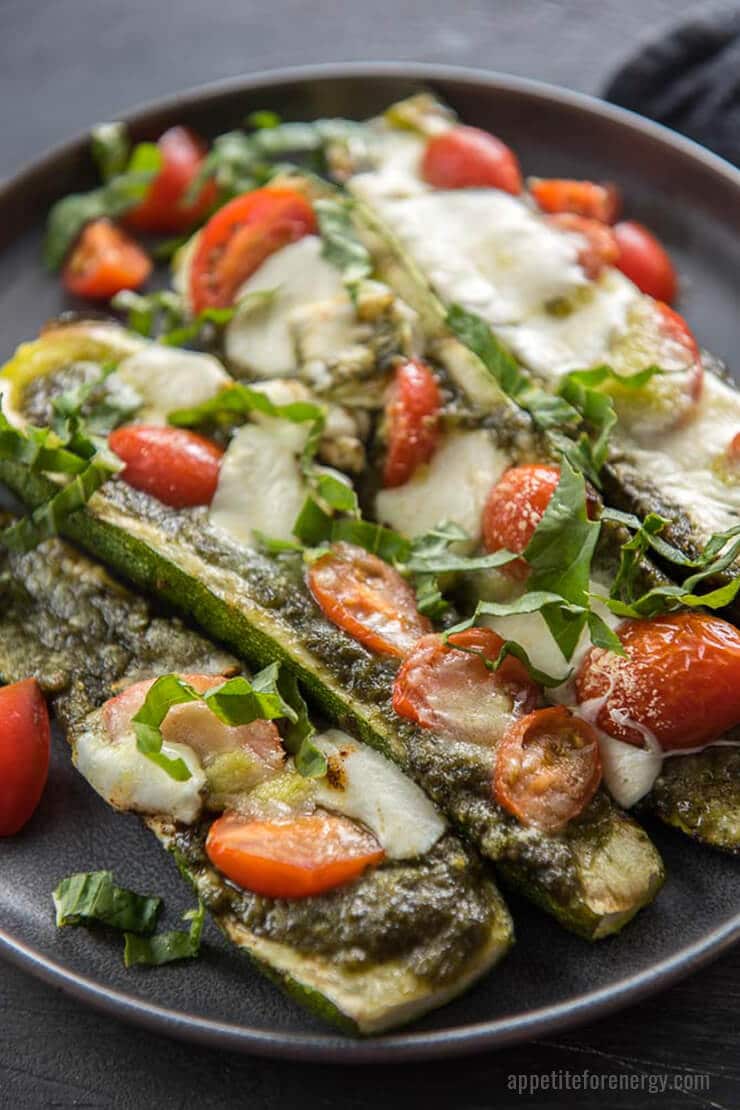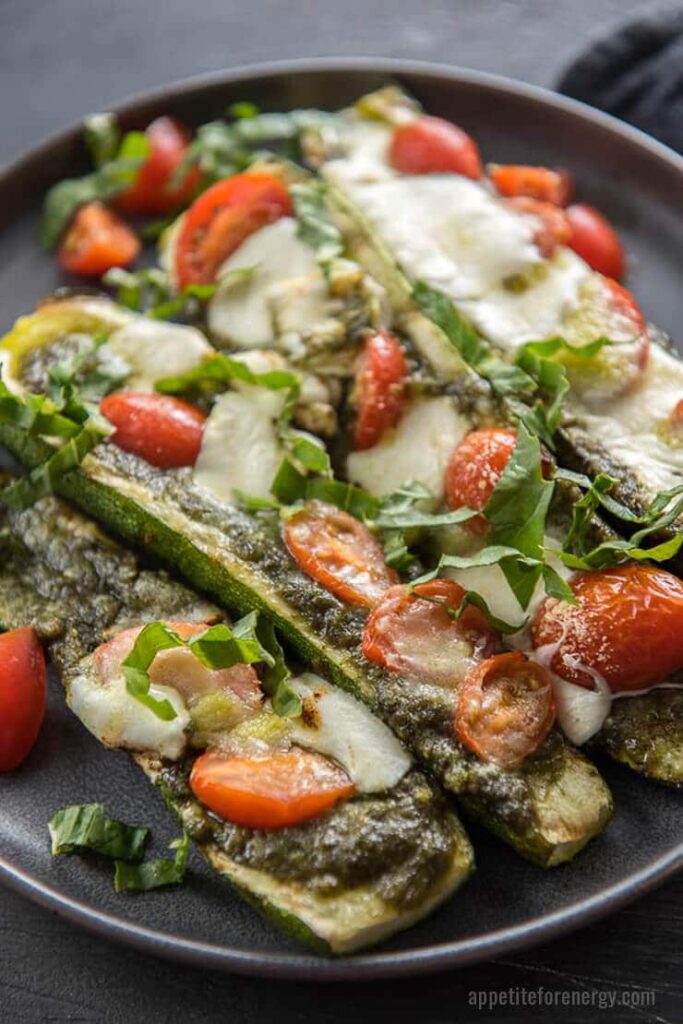 This looks like it's straight off an Italian menu! Caprese salads are typically made with fresh sliced mozzarella, tomatoes, and sweet basil… but I guess it works well as a zucchini boat topping too. Kid-friendly, low-carb, and vegetarian-approved… get me some of theeeese!!
---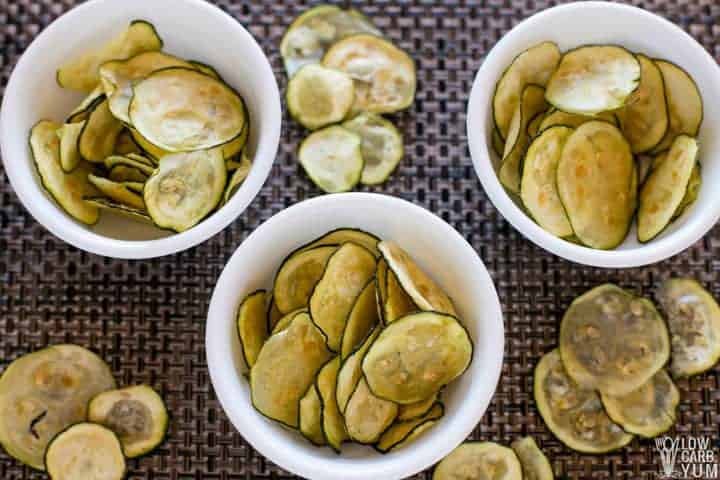 Three words. Keto. Zucchini. CHIPS! These are perfect for some nutritious afternoon munching or for your kid's lunchbox – or whip up a bigger batch and you can probably do both! This takes a bit more time since you'll be needing to dehydrate the sliced zucchini to get that crispy feel, but it's going to be worth it.
---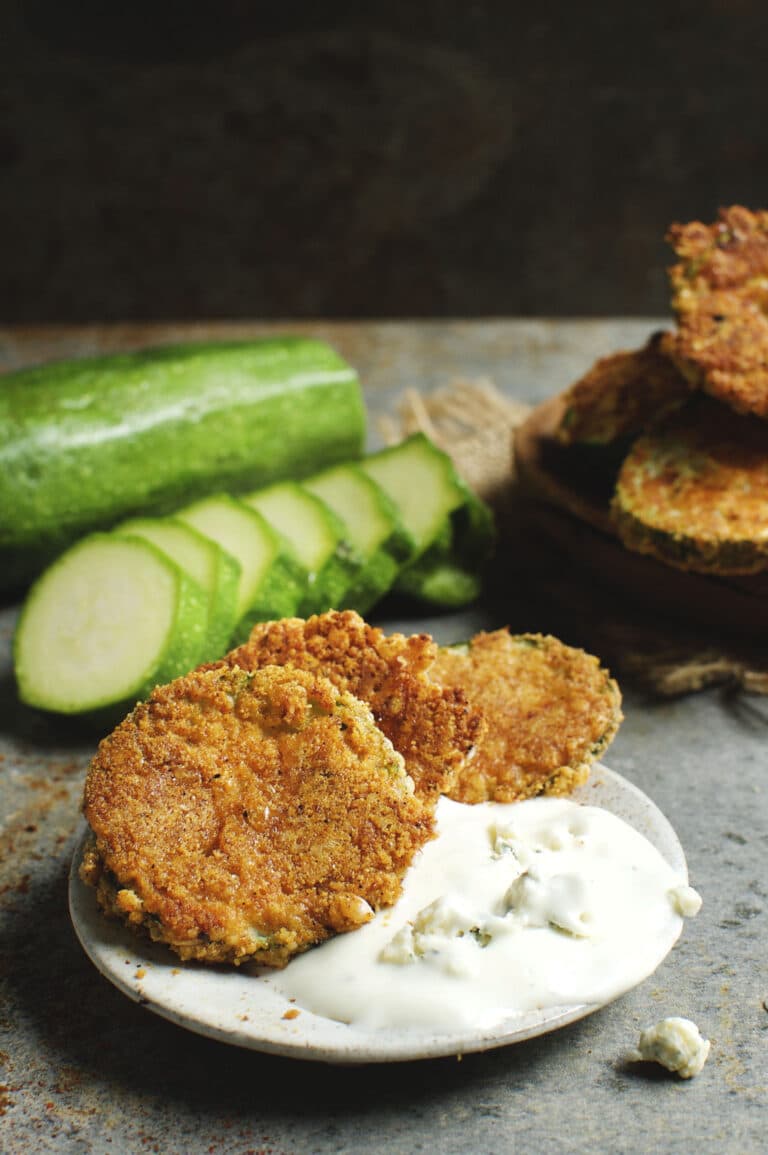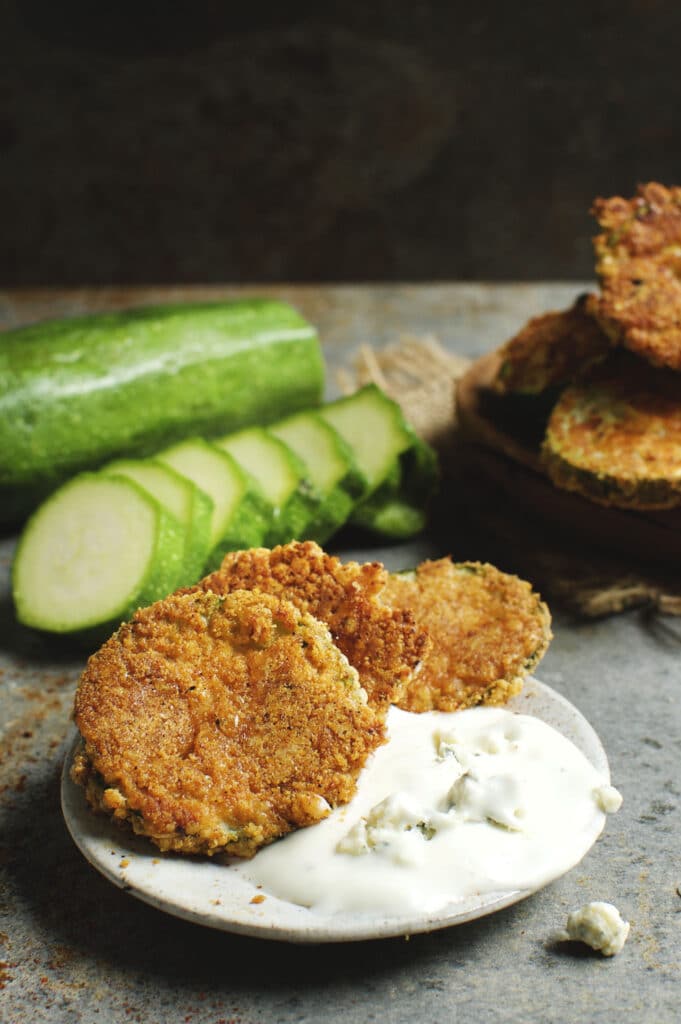 Oh wow! Don't these look absolutely enticing?! I can already imagine several dips that these baked zucchini chips can go perfectly with, but let's start with the obvious choices: ranch or blue cheese dressing… or you know, just eat them without any dips, your choice.
---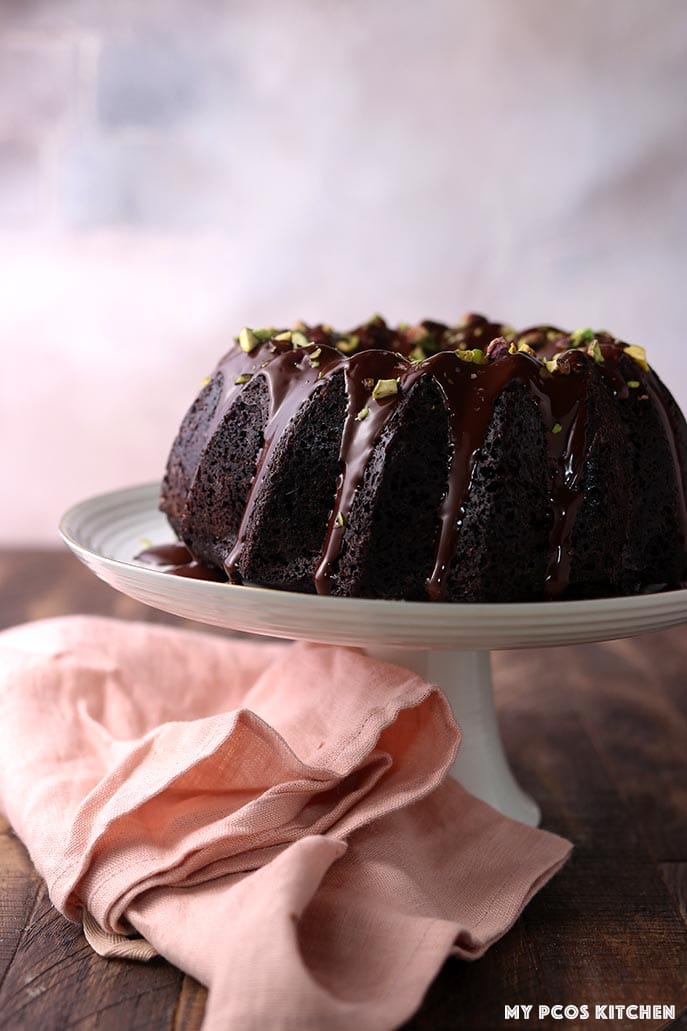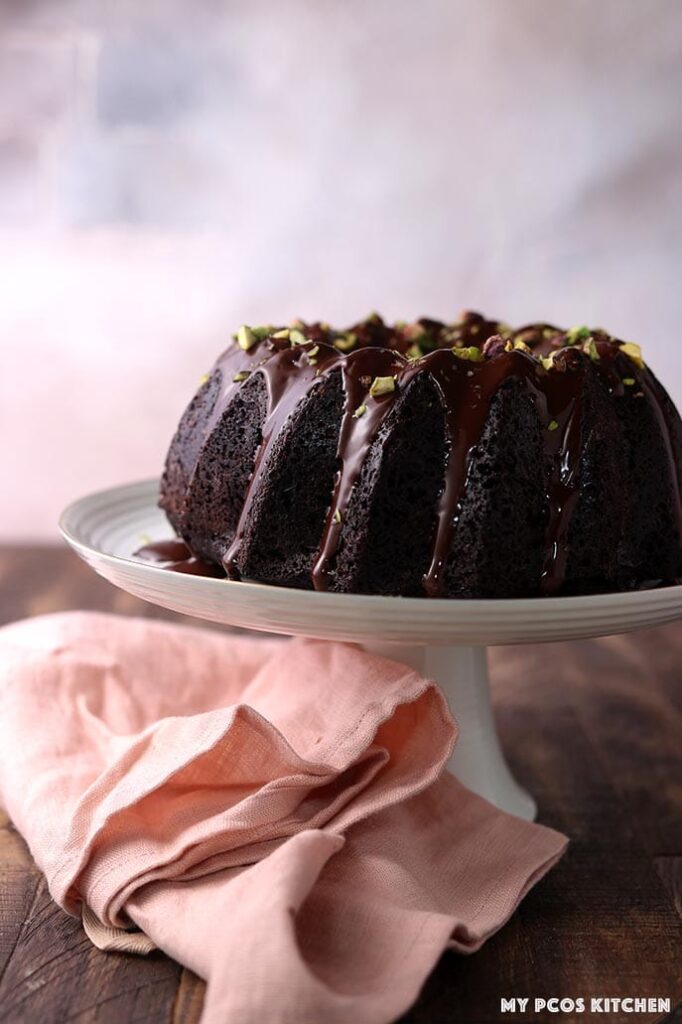 If you're on a low carb diet, this decadent keto zucchini chocolate cake recipe is a fantastic choice. Not only will it satisfy your chocolate cravings, but it will definitely meet your diet standards. It's perfectly moist and does not taste anything like zucchini if that's what you're worried about! Delicious AND nutritious, because you can have both without sacrificing the other.

---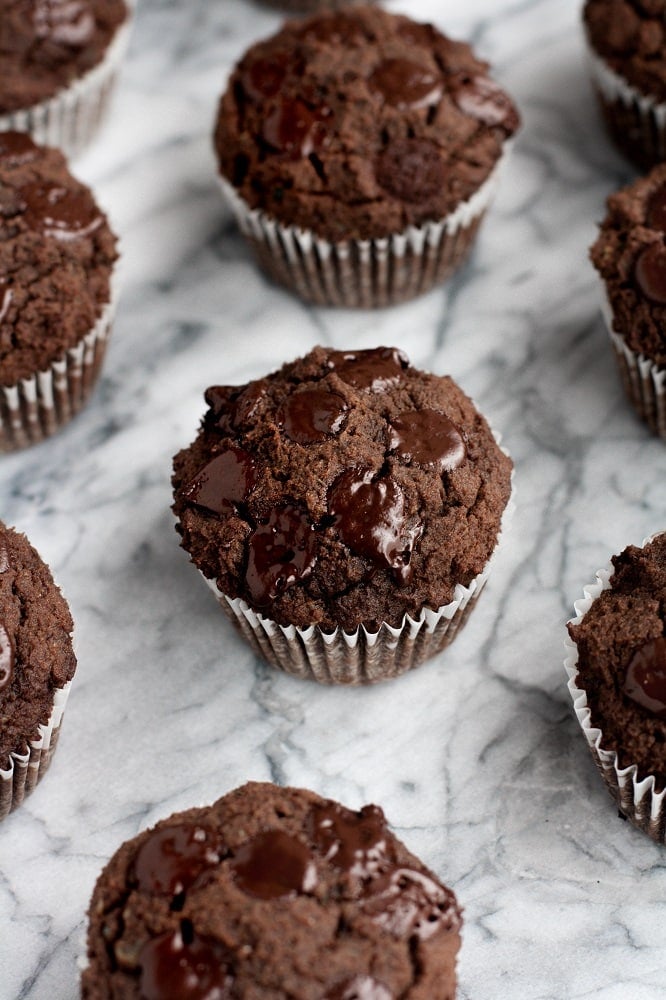 I love making this at home! In fact, I make a pretty big batch just so I have enough to munch on when I get the hungries. They're full of that chocolate muffin magic: chocolatey sweet, but not 'too sweet,' moist, and will make your house smell like heaven! Plus, you sneaked in zucchini in your keto dessert and these still taste nothing like a vegetable.
---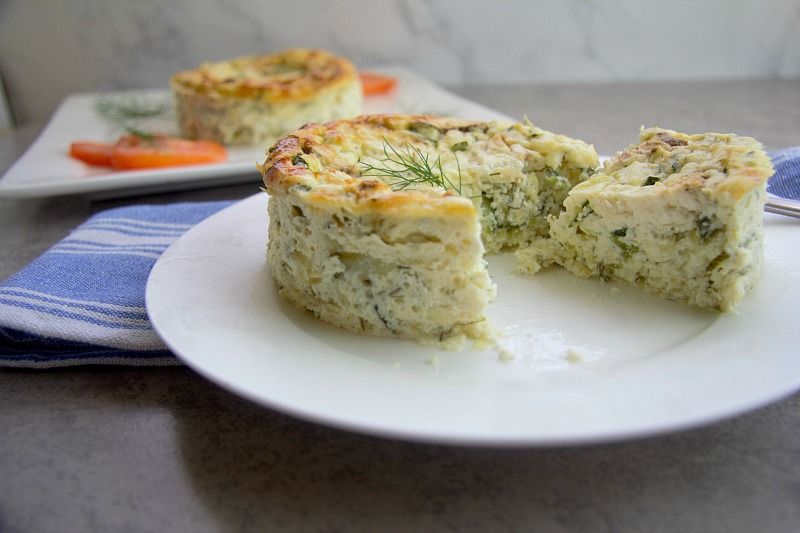 This zucchini ricotta cheesecake is an epic dish served either cold or from straight from the oven. It uses 3 varieties of cheese to make it extra yummy: Ricotta, Parmesan, and goat's cheese. This savory cheesecake recipe takes almost 2 hours to prep, bake, and cool; but I can assure you that the flavors you get when they're ready will make all the hard work worth it.
Which of these mouth-watering keto zucchini recipes did you like? Let me know in the comments!
Reader Interactions