If you are not traveling for Thanksgiving this year, you may be interested in hosting a virtual Thanksgiving with friends and family. If you've never done that before, this guide will give you all of the tools and resources you need for successfully planning and hosting a virtual Thanksgiving.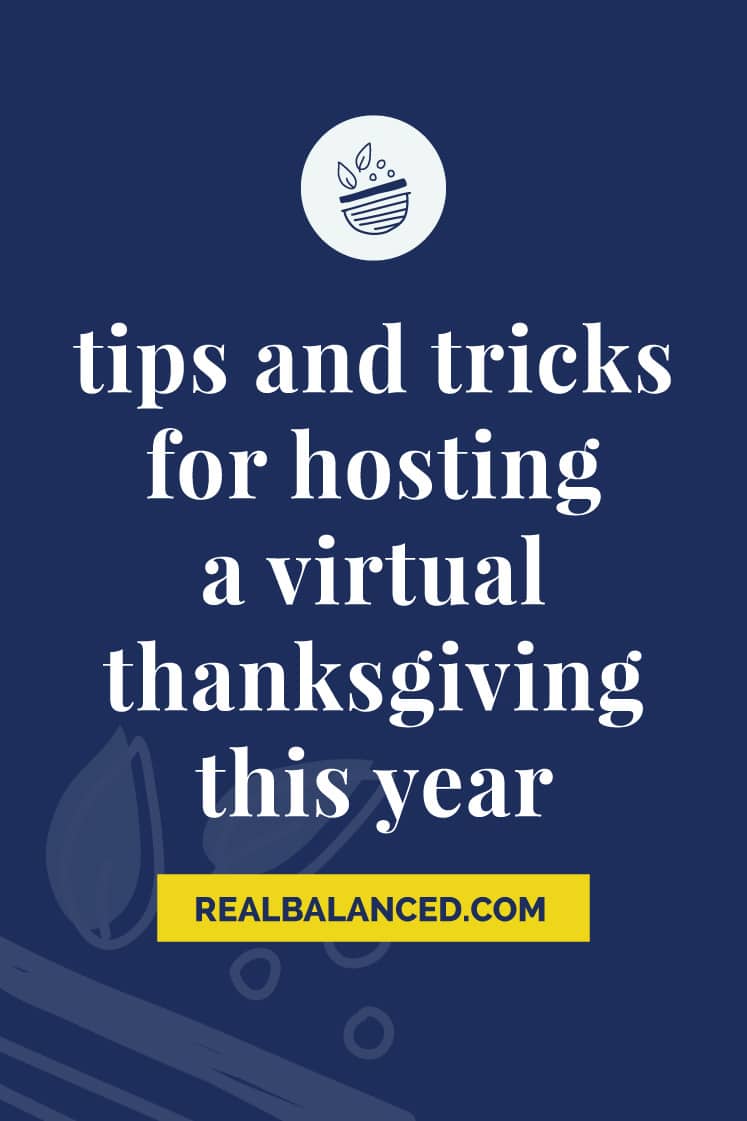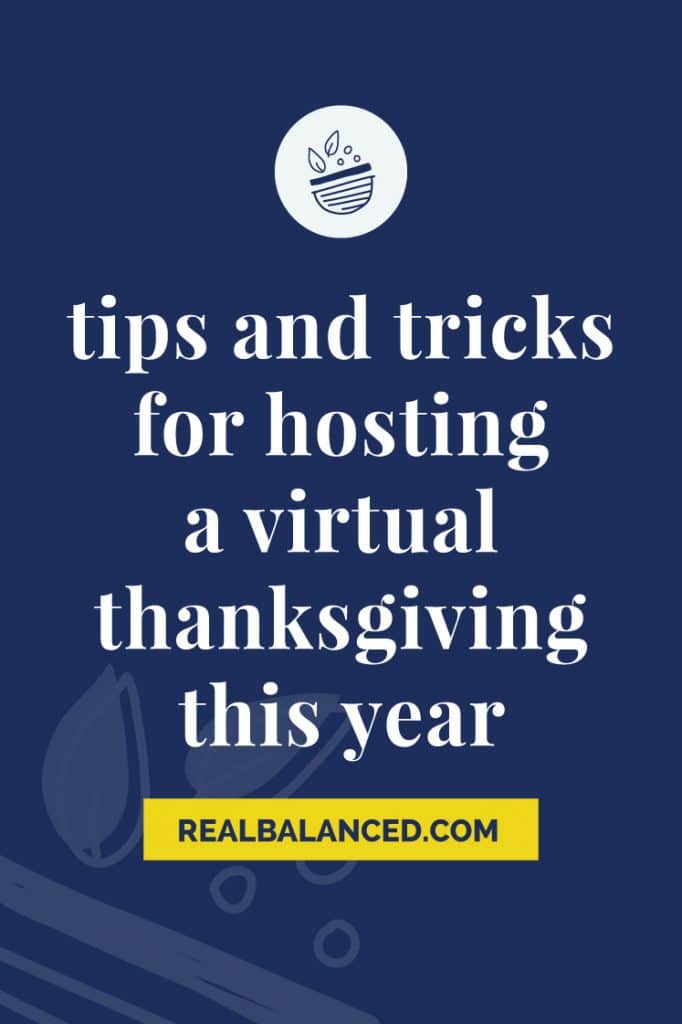 For many, Thanksgiving is considered to be one of the most stressful holidays in the calendar year. This year's Thanksgiving will understandably likely be even more stressful, due to the current COVID-19 global pandemic.
The outbreak has rendered nearly the entire world to a standstill as cities shut down in order to slow the spread. Measures implemented to minimize the spread of the virus have also seen travel bans put in place, forcing people across the globe to celebrate their weddings, birthdays, graduations, and other notable events completely online, through video conferencing technologies.
And, Thanksgiving 2020 is looking out to be the same way: held via Zoom.
However, an Internet Thanksgiving is much better than no Thanksgiving at all, right? With this in mind, here are a few tips and trips to make sure that this year's Thanksgiving dinner goes off without a hitch, even if it's held virtually.
A virtual cooking session
For millions of Americans across the United States, the Thanksgiving holiday is all about the food. Without a doubt, many of you are dreaming about the turkey and stuffing or a delicious pumpkin-based dessert.
The cooking session before dinner also makes for fond memories for so many as the preparation of the meal can be a really special part of Thanksgiving – a holiday that people are willing to travel thousands of miles for just to attend.
So, if you feel like all these moments of cooking alongside your family may seem lost this year, try the next best thing – a group cooking session call on Zoom.
Set up a Zoom call with the rest of your family and catch up with one another as you cook your favorite dishes. While peeling vegetables, talk about all the new hobbies that everyone has picked up while stuck in quarantine or make travel plans for when the global pandemic is over. Or, take a trip down memory lane by reminiscing about past Thanksgiving highlights.
Alternatively, the entire family can opt to take an online cooking class too, in order to flex their culinary skills and add to their repertoire of delicious dishes. A lot of chefs and restaurants have actually put up courses on the Internet and there are also personal classes with world-renowned chefs that people are free to book.
An online cooking class may not make for a traditional Thanksgiving celebration, but it's safe to say that they're a great way to bond and reconnect with each other this holiday season.
Try out new recipes
Thanksgiving is usually reserved for recipes that have been passed down the family for generations. Chances are, your great-grandmother's turkey and your great-uncle's homemade gravy are still being dished up, which definitely makes for a comfortable and nostalgic dining experience.
This year, though, why not change it up a bit by trying out new recipes? The best thing about virtual Thanksgiving is the fact that you're no longer cooking for at least ten people, which means that you can be more flexible with the dishes that you whip up, as well as the ingredients that you put into it.
For instance, replace your old-fashioned mashed potato recipe with one that's smooth, creamy, delicious, and low-carb. Or, how about some homemade stuffing that is packed with nutrients and really easy to make? A large pumpkin pie may not be ideal this year, especially if you live alone, so try baking a delicious batch of cream cheese pumpkin muffins instead. These little bites of heaven are sweet, scrumptious, and keto-friendly so you can happily enjoy one (or two!).
Since we're currently living during a pandemic, people nowadays are understandably more conscious of the food that they consume. Many are paying close attention to the diet and lifestyle choices that they're making, in an effort to stay as healthy as possible.
With that in mind, why not incorporate a more health-conscious spin into this year's virtual Thanksgiving? Believe it or not, there are a ton of incredible and mouth-watering recipes out there that turn your favorite holiday treats into low-carb, gluten-free, and keto-friendly dishes.
For instance, a bacon-wrapped stuffed pork tenderloin sounds delicious and will surely be something that the rest of the family will be requesting for next year's Thanksgiving dinner. Fluffy and buttery drop biscuits without any gluten is another great option – a great addition to your culinary repertoire and a dish that can be whipped up even after the holiday is over. Those who are big fans of autumnal flavors can even opt for a Pumpkin SunButter Soup, a keto-friendly recipe packed with nutrients and flavor.
If your family has a sweet tooth, then why not have a pumpkin dessert cook-off to see who can come up with the best and most delicious treat? Whip up a batch of Pumpkin Spice Fat Bombs or opt for a keto-friendly Pumpkin Pie Mug Cake to satisfy your cravings.
Have a themed decorating competition
At first glance, a virtual Thanksgiving may feel sad and disheartening; however, in an attempt to look an the bright side, one of its biggest advantages could be considered the lack of travel required. How many times have you been stuck in grueling, frustrating traffic while making your way to whoever is hosting dinner? Or, how much money have you spent on plane tickets to make it to the other side of the country to celebrate?
Americans have been spending A LOT of time and effort, not to mention exorbitant amounts of money, just to arrive at their seat at the Thanksgiving dinner table. Due to COVID-19 restrictions, though, there will neither be long commutes nor time-consuming flights this year. Maybe that's music to your ears?
The absence of travel means that you, along with the rest of your family, will have more time to dedicate to making this year's Thanksgiving extra memorable. Starting place? Decorations. Just because you won't all be physically in the same room doesn't mean you should skip out on decking your home out for the season. You'll have plenty of time to go all out on your house, whether it be by hanging streamers from the ceiling or blowing up balloons to creating an actual turkey out of paper-mâché – you now have all the time in the world.
Step it up a notch by competing in a decorating challenge with your family, in a bid to see who can come up with the best and the most eye-catching decorations ever. To make the playing field a bit more even, why not introduce a theme or two? You can go traditional, such as Autumn Harvest, or more modern, like the Marvel Cinematic Universe or Alice in Wonderland.
There's no shortage of fun decorations and themes that you can opt for, which means that you and your family are guaranteed hours of fun. Make sure that you'll agree on a judge beforehand, though!
Play some games
Besides turkey and cranberry sauce, traditional Thanksgiving celebrations often include a family game or two. While you may not be in the same room, thankfully, with the power of the Internet available at our fingertips, we can easily play virtual games.
The Game Gal
For instance, Pictionary and Charades are all games that can be played via Zoom, Skype, or Google Hangouts, and you can even use The Game Gal website to generate a variety of words through each and every round.
Jackbox Games
Alternatively, you can also go for Jackbox Games, which many consider to be a pioneer of socially distant gaming. This can be played by everyone in the family using a web browser so no other devices, like a PlayStation or a Nintendo Switch, are needed. A single Jackbox Party Pack comes with a total of five different games, all of which promise hours of fun and excitement for everyone involved.
During quarantine, my family and friends played online games through Jackbox Games and they were SO fun. We purchased "The Jackbox Party Pack." By far, the most fun games within this pack was Drawful and Fibbage.
To play Jackbox Games' games, you must have a smart phone, in addition to your computer that you'll be attending your virtual Thanksgiving, so keep that in mind.
If you decide to go the Jackbox Games route, they have instructions on how to play as a group virtually. I also wanted to provide an exact step-by-step of how my group played it, in hopes that it'll make the tech aspect as easy as possible for you.
This is what we did:
Purchase party pack on Jackbox Games' website.
After purchase, you'll be given a code. Use that code on Steam, which is an application that the person who purchase the party pack will need to download on their Windows or Mac computer.
Open Steam and enter purchased key code under "Games," then "Activate A Product On Steam."
If you haven't already, start your video call with whatever video chat software you plan to use (e.g., Zoom, Google Chat, etc.). (If some people who are attending don't want to play, that's totally fine, they can still be on the video call and just observe the game play.)
The person who purchased the Play Pack will share their screen with everyone. (If possible, I would recommend that the host who purchased the game has two laptops available to them; one to share their screen with the games on it and one that is muted to have your camera on so everyone can see you. If you only have one, that's fine, but when playing, you likely won't be able to have your video on, so no one will be able to see you.)
Explain to everyone participating that they will need to use their smart phone to play. They will need to use their phone's web browser and go to Jackbox.tv. Once there, you will enter a "room code," which will ensure that everyone in your group is playing the same game. You will all watch the game board on your computer through the shared video chat screen (the game board will not be on your phone, so it's important to have both a phone and a computer for this).
The above instructions may seem complicated, but it's honestly pretty straightforward if you follow the step-by-step provided. I would, however, perhaps recommend that the person who decides to purchase the Party Pack do a test round at home before Thanksgiving in an effort to avoid any wasted time dealing with the tech.
No two games are alike; some may require the players to answer trivia questions while others involve drawing funny caricatures and doodles. However, all of them are light, humorous, and easy to pick up, so you won't have to worry about complicated game instructions for family members who aren't quite tech-savvy.
Have a costume party
For some families, Thanksgiving is a dressy affair, while other families prefer a more casual look. With a virtual Thanksgiving, though, constraints about the clothes you wear have gone right out the window.
This year, try making the holiday more interesting and more fun by introducing a costume party, with outfits and ensembles following a certain theme. This would be especially fun if you have kids who will be attending.
Don on a cape for a superhero-themed costume party or put on your best sparkly headband for a 1920s flapper look. There's no limit to the creativity that you and your family can come up with, so your choices for a theme are endless.
Host a movie party
For families who prefer a more laid-back Thanksgiving celebration, movie parties are always a great way to go. They're a great way to unwind after a long and exhausting week, especially if the chosen film is relaxing and doesn't require any mental gymnastics to be even remotely comprehensible. To add to that, watching a movie right after dinner is also a great way to ensure that everyone has the opportunity to relax after enjoying their Thanksgiving meal.
Netflix Party Google Chrome Extension
This year, hosting a movie party is still completely possible – even if everyone watching is in different rooms (or, in this case, different houses and maybe even different parts of the country!).
A Google Chrome extension that you can download called Netflix Party allows a movie on the site to be streamed simultaneously across various devices, which means that everyone can tune in and enjoy the same film, despite being thousands of miles apart.
And, if you're hosting Thanksgiving this year, a fun way to make everyone feel closer for your movie night would be to order some snacks from Target or Walmart to have them delivered or be picked up via their curbside delivery options.
Make the most of hosting a virtual Thanksgiving
Understandably, many are disappointed this year at how Thanksgiving is bound to play out. While a holiday celebration done via Zoom or Skype may not be the most optimal or the most traditional, there's no denying that they can still offer a ton of fun and excitement for everyone involved. Plus, it will be an experience that you'll likely remember for a lifetime!
These are just a few tips and tricks to help you with hosting a virtual Thanksgiving this year. Have any other recommendations? Please share them in the comments below – we'd love to hear all about it!
Reader Interactions