I am sharing this post in partnership with Lakanto. As always, all opinions are my own. I appreciate you supporting both me and the brands that allow me to create quality content for you!
Want something to pair with your coffee but worried it's not keto-friendly? Then try my Cranberry Orange Muffins recipe! You can have these for breakfast or a quick snack, and they are sooooo easy to make!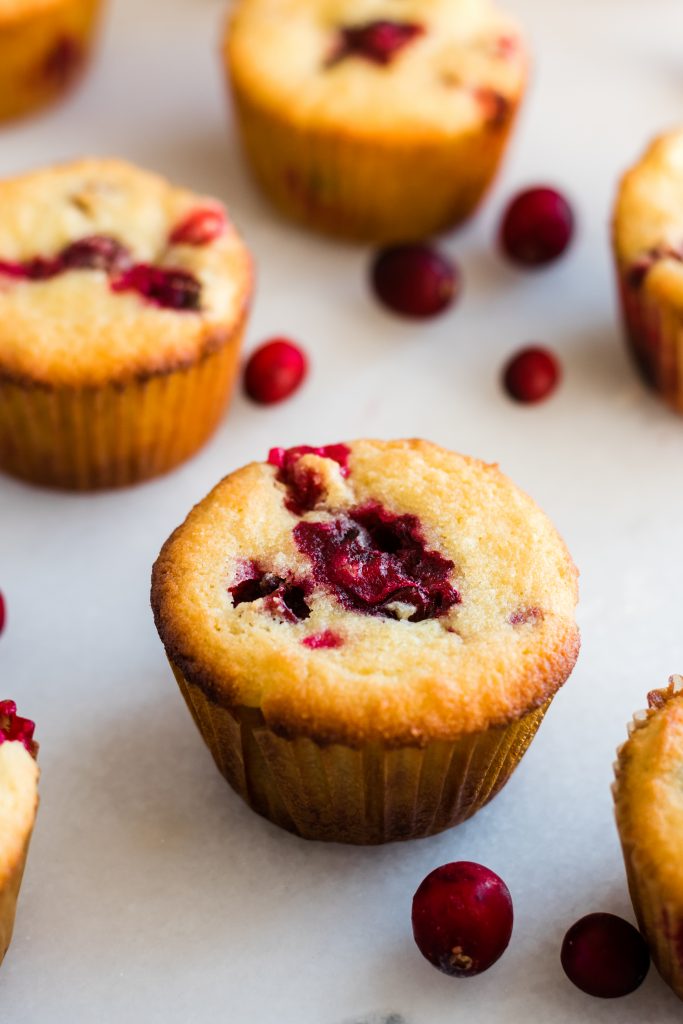 If you're like me, you love a nice, tasty, perfectly cooked muffin! I especially love them when they are served warm, straight out of the oven.
I would definitely describe muffins as a "cozy" food, as they pair so well with hot beverages, especially my morning coffee. 🤗 During this chilly time of year, I will take AS MANY cozy foods as I possibly get my hands on! These cranberry orange muffins are GREAT for ultimate coziness.
They are SO delicious and have the perfect hint of fruity flavor. I love making them to have on-hand for a quick, low carb breakfast or a nice, post-dinner treat! With only 15 minutes of prep time, these muffins are great because there is hardly any time commitment required!
Cranberry and orange: a magic combination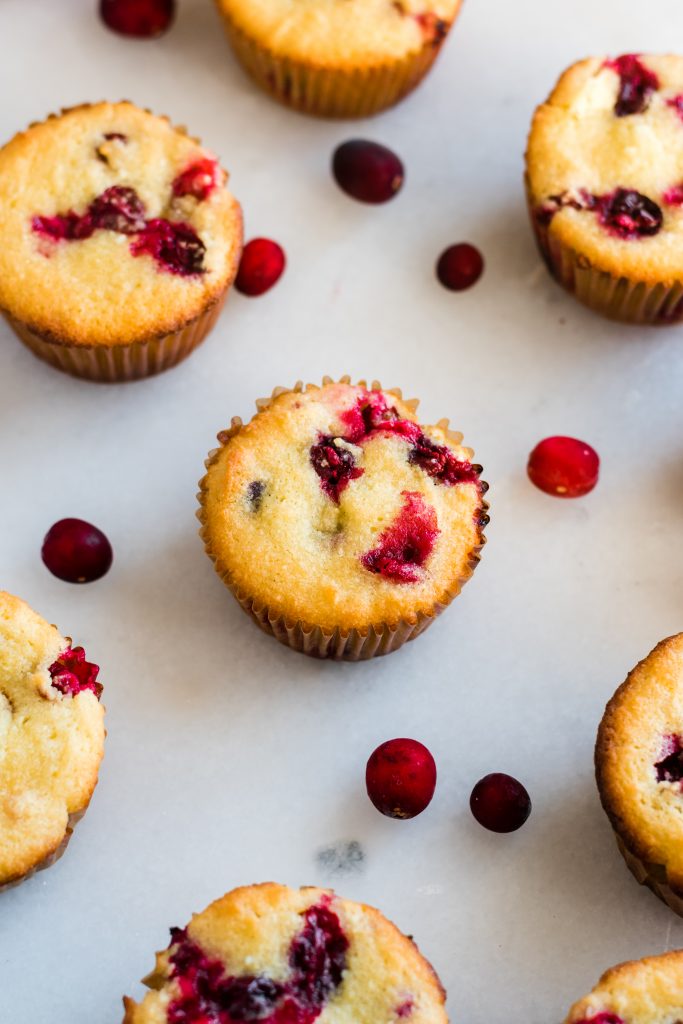 I LOVE a good combination of fruity flavors, and this cranberry and orange combo does NOT disappoint! A great blend of yumminess, these muffins feature a delicious grouping of ingredients. Fresh cranberries, orange extract, cream cheese, heavy whipping cream, coconut flour, and a handful of other ingredients make these muffins absolutely mouth-watering.
In addition to being downright tasty, did you know that cranberries have a bunch of health benefits? Small but mighty, cranberries are often overlooked in the fruit world, though they pack a punch! They have a huge positive impact on digestion as well as cholesterol, and like oranges, they are a great source of Vitamin C! In addition, cranberries are full of antioxidants! Because of this, they are a great proponent of overall health.
Low carb cranberry orange muffins
I love surprising people with tasty treats that are unbelievably low carb. It is GREAT to see friends' reactions when I tell them that the delicious dessert they just tried is keto compliant! These muffins definitely fall into the "surprise keto" category. So many people think that you simply cannot have GOOD, keto sweets, and that is just not true!
I am able to make so many delicious keto dessert recipes because of Monk Fruit Sweetener. It is seriously a game changer when it comes to remaining low carb while indulging in sweets.
I LOVE monk fruit sweetener because it is delicious and tastes exactly like traditional sugar. You can't tell the difference, and that is why the swap is so perfect. With it, I am able to make delicious, low carb desserts without sacrificing a single ounce of flavor.
On top of the great taste, monk fruit sweetener is EASY to use. That is so important! It substitutes with sugar at a 1:1 ratio. Plus, on top of being low carb, it is also low calorie, ALL-NATURAL, and GMO-free!
Perfect for the holiday season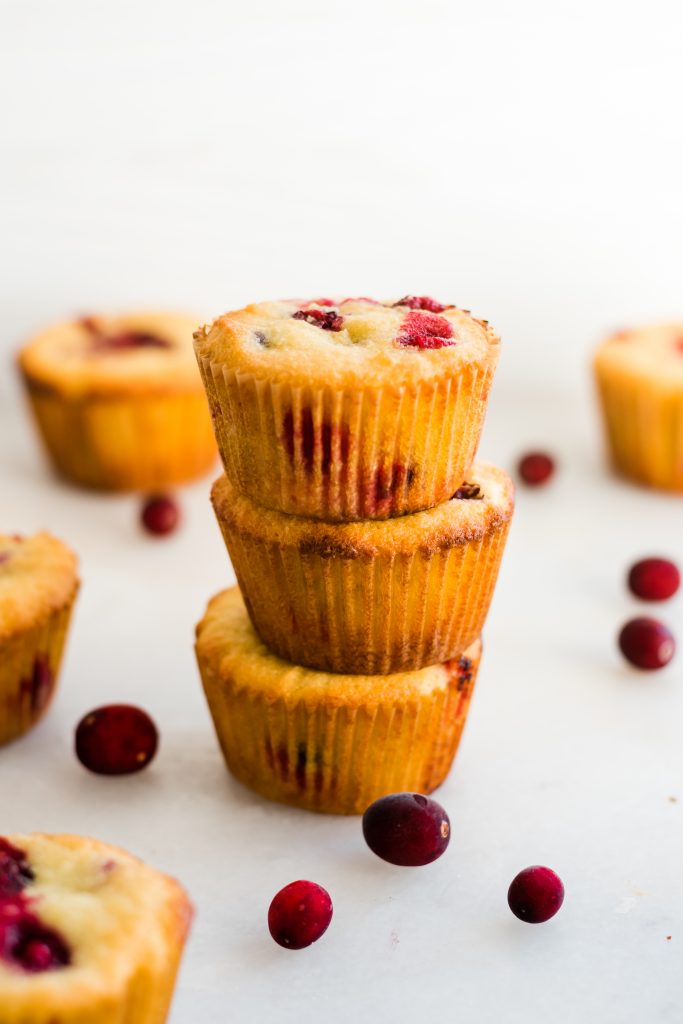 Because of their ingredients, these low carb cranberry orange muffins are compliant with a bunch of diets. They are great for anyone that would like to stay away from carbs, gluten, grains, nuts, and refined sugar!
This muffin recipe yields 12 servings and is very easy to double or triple if you are expecting a crowd! Amazing for the holiday season, the taste of these muffins absolutely screams "festive," and would make a great addition to the holiday dessert lineup!
Lakanto Taste Test Bundle
If you are interested in trying out Monk Fruit Sweetener, now is the perfect time! My friends at Lakanto have been kind enough to offer Real Balanced readers with a special discount that allows you to try out both the classic and golden versions at 60% off!
You can learn more about the Lakanto Taste Test Bundle here!
Check out how easy it is to make these low carb cranberry orange muffins!
Preheat oven to 350 degrees and line muffin tins with 12 muffin liners. To a mixing bowl, add eggs, monk fruit sweetener, cream cheese, heavy cream, orange extract, cream of tartar, baking soda, vanilla extract, and salt.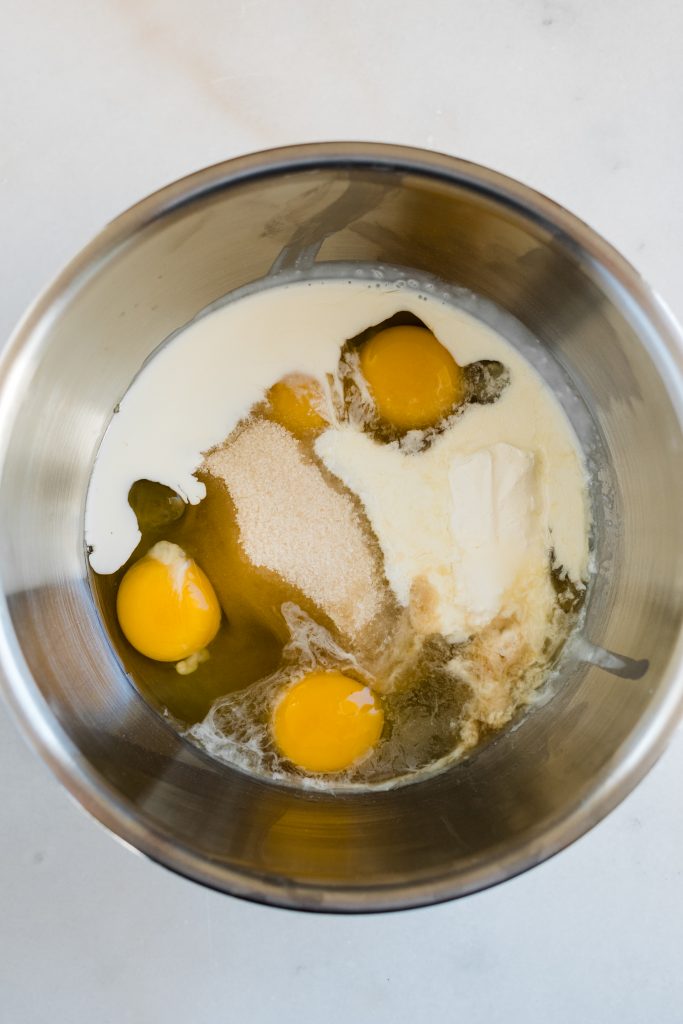 Mix with an electric mixer until ingredients are combined.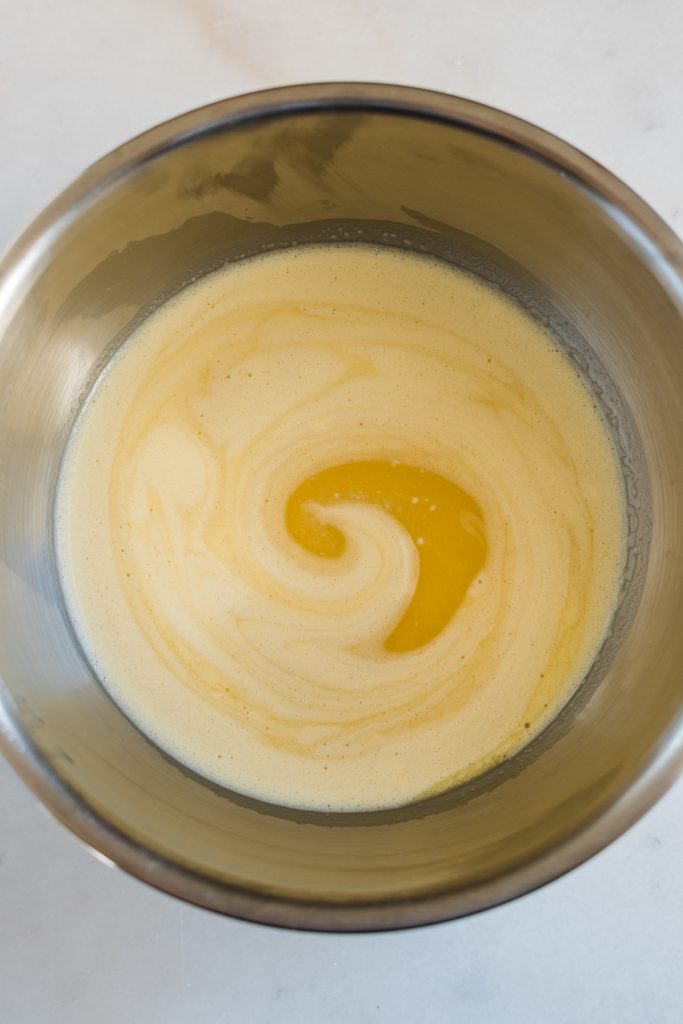 In a microwave-safe bowl, melt butter. To mixing bowl of eggs and cream cheese mixture, add melted butter and coconut flour.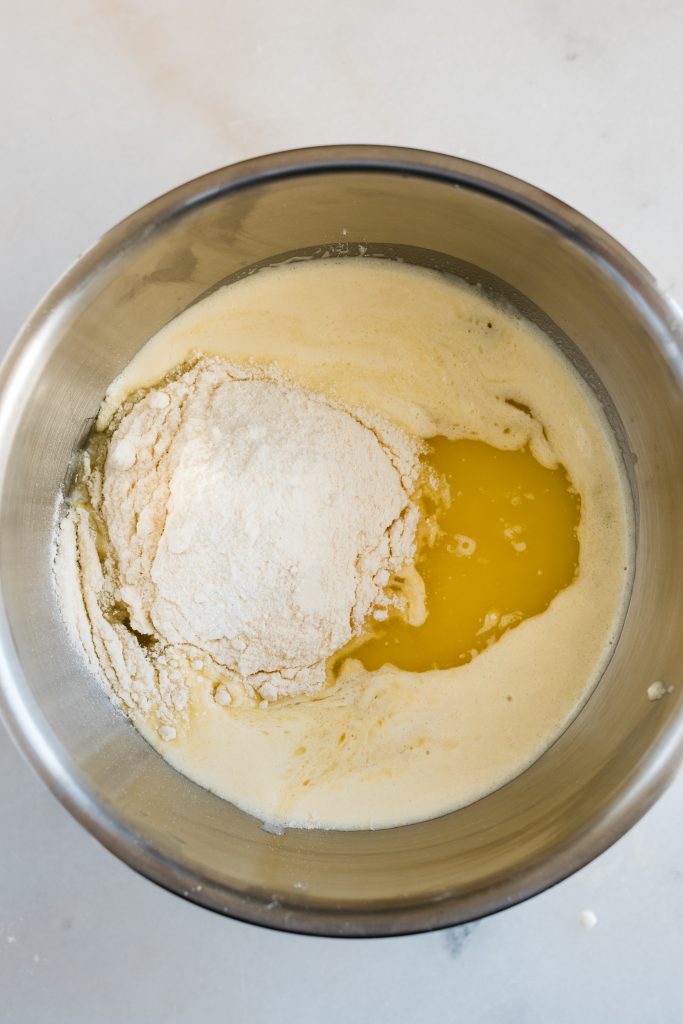 Mix with electric mixer until fully incorporated, then add cranberries.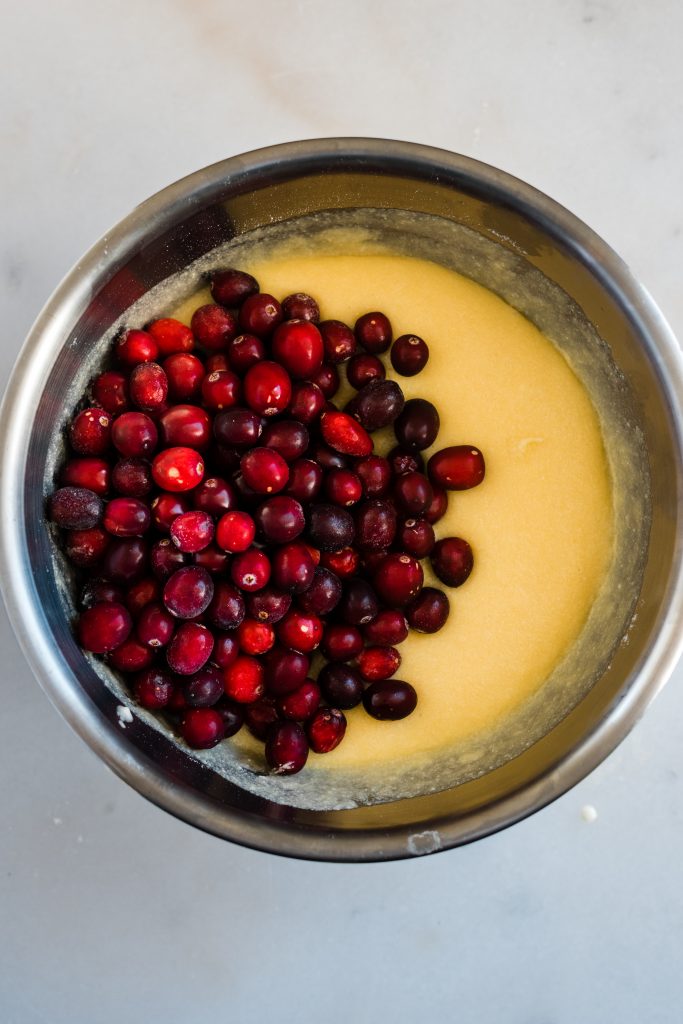 Fold in cranberries.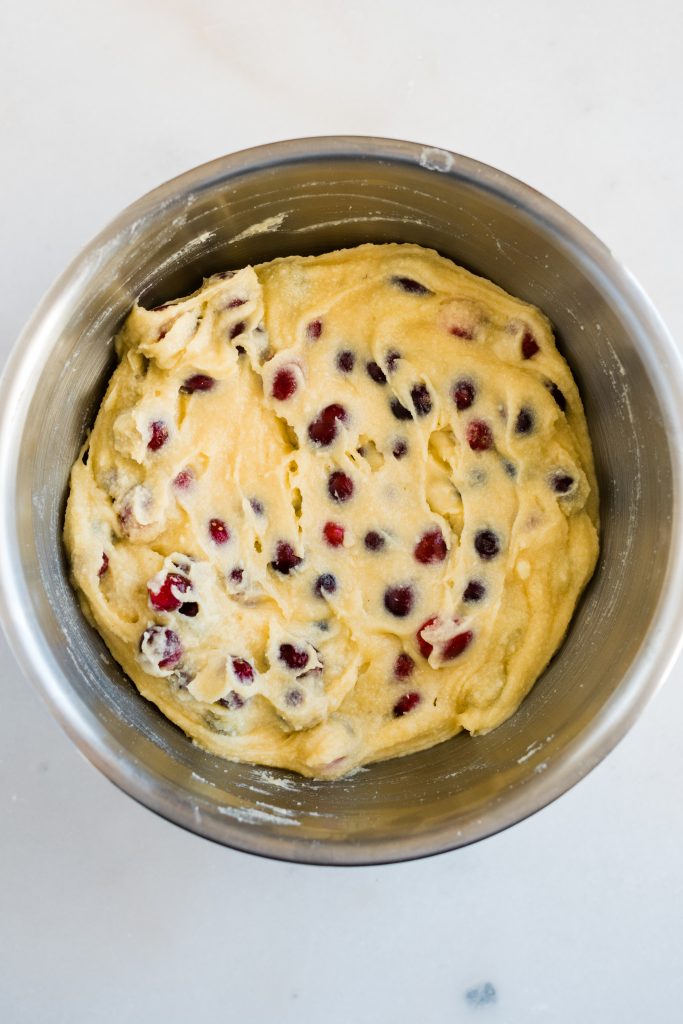 Spoon dough into individual muffin liners…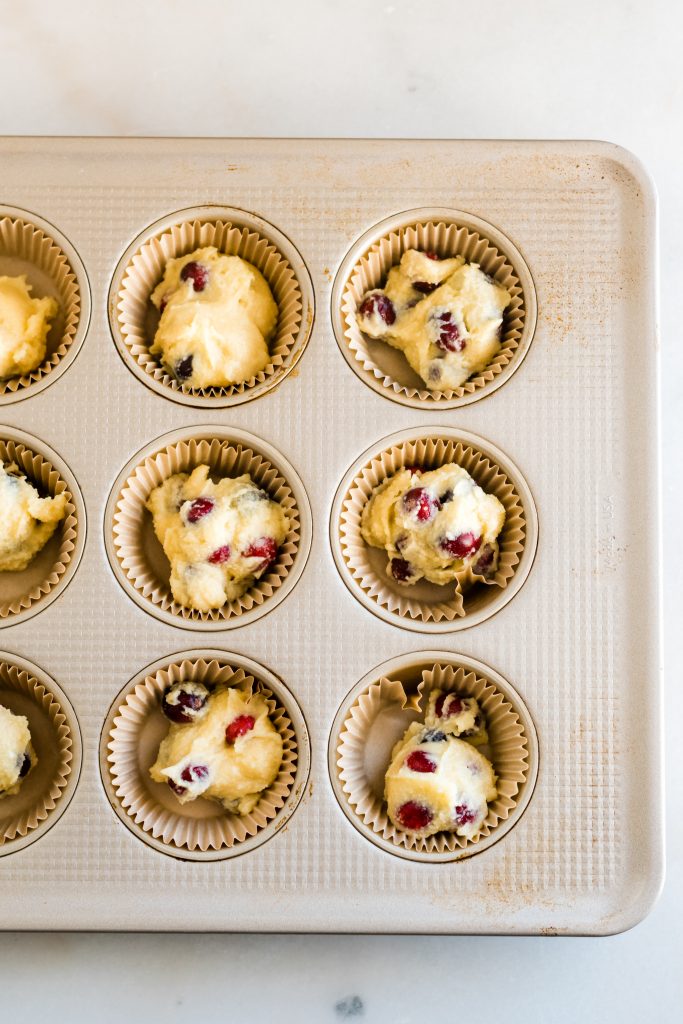 …and then flatten them into even layer using fingers or back of spoon, and transfer to oven.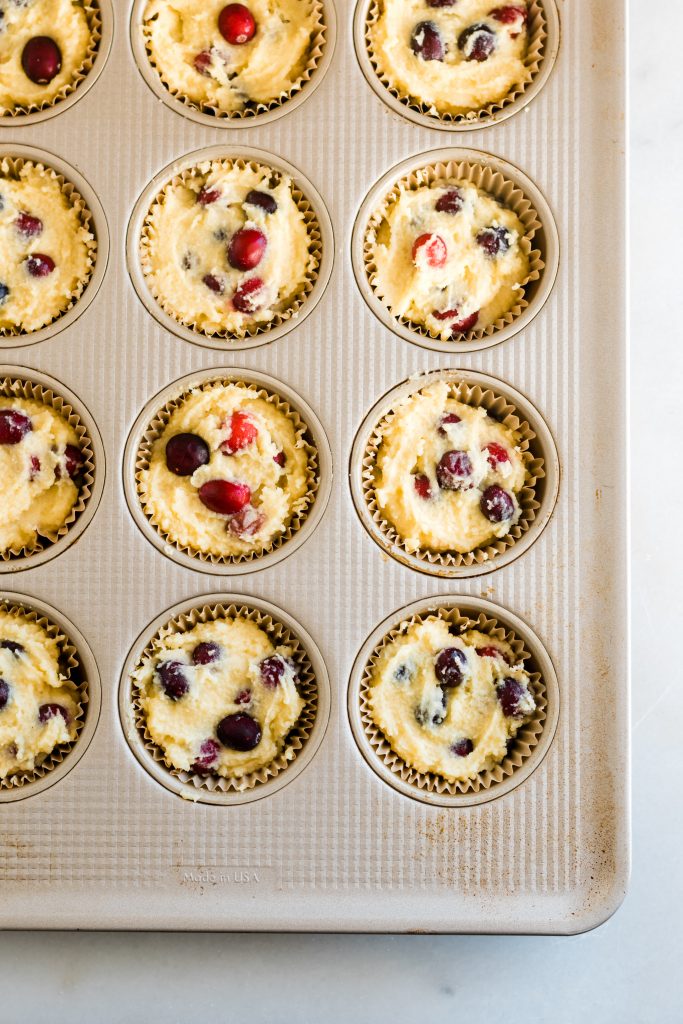 Bake until muffin tops are slightly golden, about 23-25 minutes.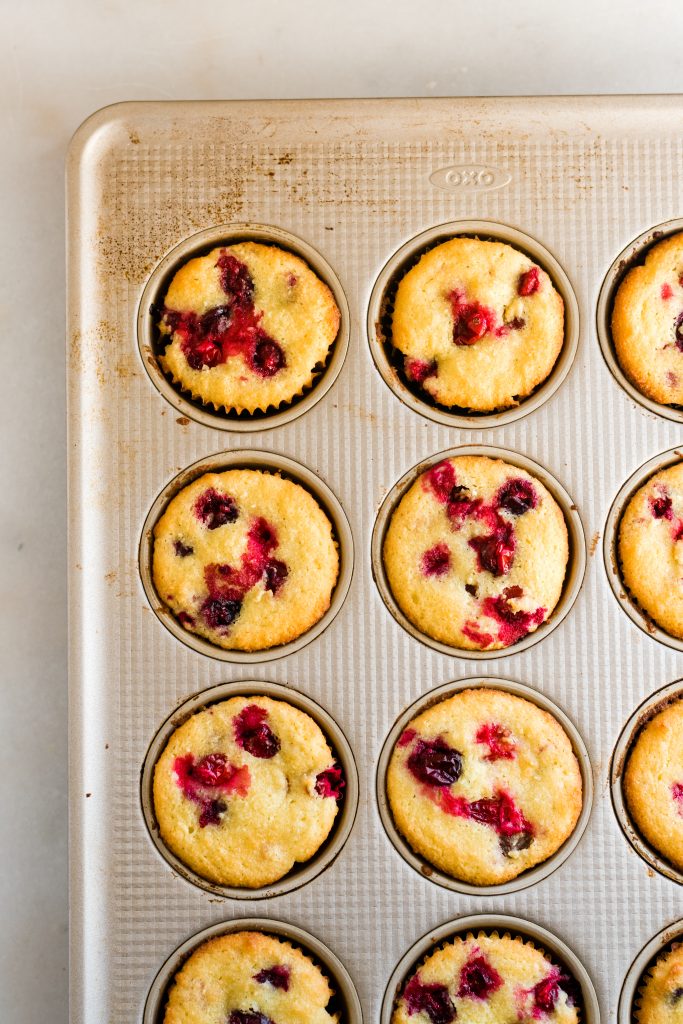 Serve and enjoy!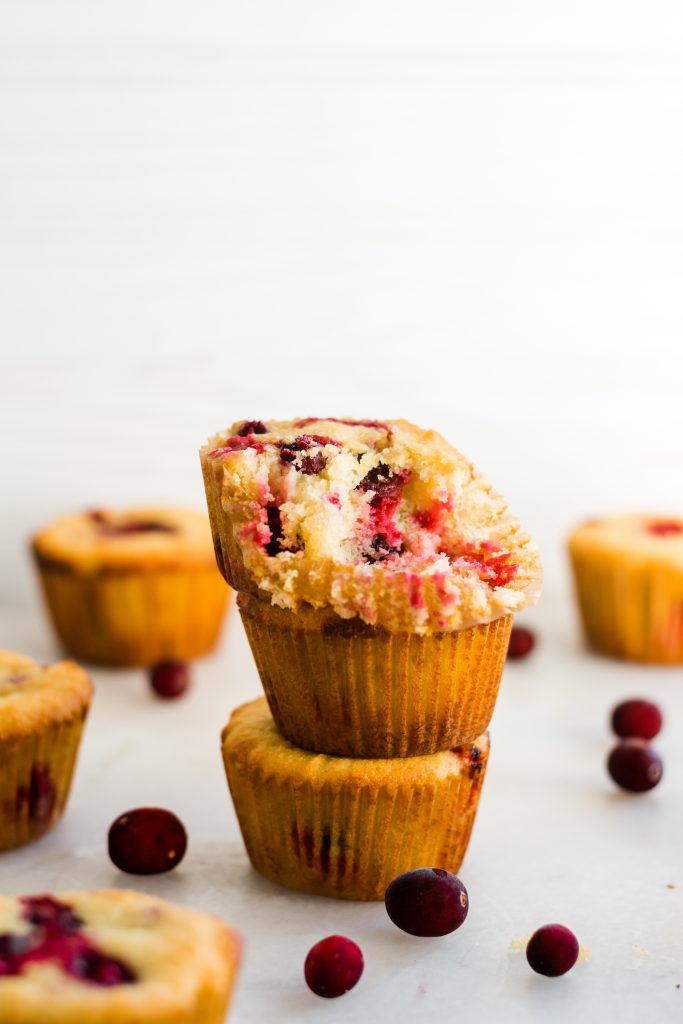 Great for a bunch of diet types
These cranberry orange muffins contain ingredients that are compliant with a BUNCH of diets and lifestyles, making them a treat that so many can enjoy!
Keto and Low Carb: With only 3.2 grams of net carbs per serving, these cranberry orange muffins are an awesome keto-friendly treat.
Gluten Free: Made without wheat, barley, or rye, these muffins are completely free of gluten products.
Grain Free: This recipe is free of grains.
Nut Free: These homemade cranberry orange muffins are free of nuts, making them safe to consume for those with nut allergies and intolerances.
Primal: The ingredients in this recipe follow primal diet restrictions.

Vegetarian: This recipe is completely free of meat, making it great for vegetarians.
Refined Sugar Free: These cranberry orange muffins do not contain refined sugar.
Craving more Real Balanced treat ideas?
I love, love, LOVE desserts, so there are plenty of additional ideas where this cranberry orange muffin recipe came from! Whether you prefer fruit-based desserts or love savory chocolate sweets, there is something for you!
If you're in the mood for some more fruity desserts, try out these Keto Lemon Poppy Seed Muffins, these Low Carb Glazed Orange Scones, or this Low Carb Lemon Blueberry Bread!
Want something chocolate based instead? You will LOVE my Low Carb Chocolate Chip Cookies, a keto-friendly spin on the classic. You can also try out these Low Carb Chocolate Covered Strawberry Cheesecake Bars or these simple Keto Brownies!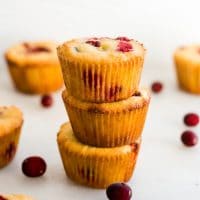 Cranberry Orange Muffins
---
Author:
Prep Time: 15 minutes
Cook Time: 25 minutes
Total Time: 40 minutes
Yield: 12 muffins 1x
Category: Dessert
Method: Bake
Cuisine: American
Description
Are you looking for a copycat recipe of Panera cranberry orange muffins recipe? Or maybe a keto cranberry muffins recipe? Here is the perfect healthy low carb cranberry orange muffin recipe for you!
---
Ingredients
Additional Materials:
---
Keywords: cranberry orange muffins, vegan cranberry orange muffins, paleo cranberry orange muffins, low carb cranberry orange muffins, homemade cranberry orange muffins
Reader Interactions