What if you could enjoy delicious hand-crafted low carb keto coffee recipes at the comfort of your own home? Well, say. no. more. Real Balanced has got just a list for you! These creative yet easy low-carb keto coffee and latte recipes don't contain heaps of sugar and will help you stay in ketosis while giving you that major caffeine boost you needed to power through your day.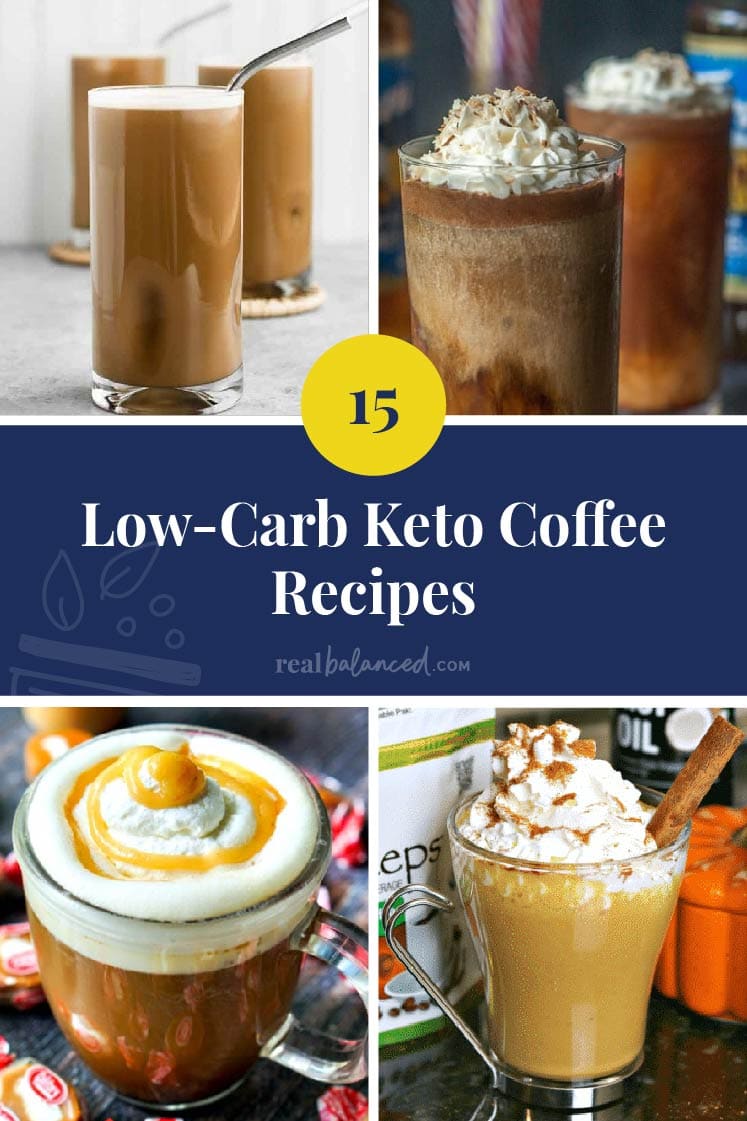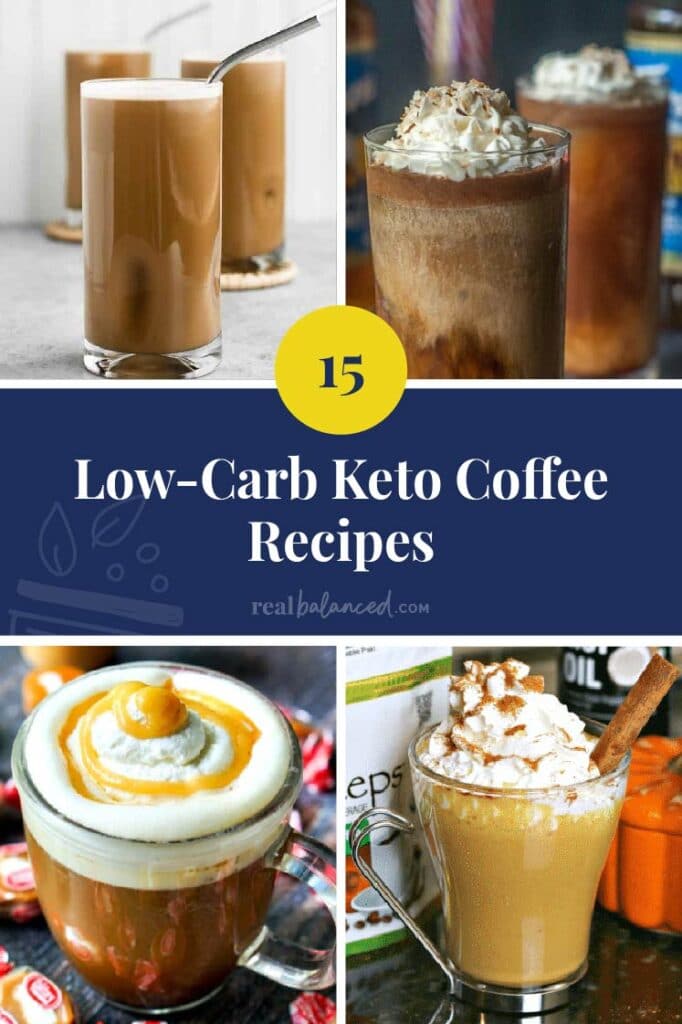 Who is to say that you can't enjoy gourmet keto coffee? From hot keto-approved bulletproof coffee recipes to pumpkin-spiced favorites, to low carb creamy lattes and cold brews, you're bound to find a low-carb coffee recipe to suit the mood and season!
As an Amazon associate, I earn from qualifying purchases.
What does low carb keto coffee taste like?
For starters, keto coffee does not use a truck-load of sugar and whipped cream, so if you're new to the keto diet and have gotten used to the zing from your usual Starbucks order, you'll notice that low carb coffees taste stronger and rich.
Bulletproof coffee is the most common among keto-approved coffee recipes. It typically uses grass-fed unsalted butter and brewed coffee. So, if you like your coffee strong, flavor-wise this isn't that far from your usual cuppa joe.
Now, much like those $3 coffee and lattes, these recipes use freshly brewed coffee as its base. You don't have to worry though if you're not a huge fan of strong coffee, there are a variety of sugar-free sweeteners and low carb creamers in the market (e.g., Trader Joes, Amazon Prime, Thrive Market, etc.) that can gourmet-fy your homemade low-carb coffee!
So, the short answer is: keto coffee tastes great! It's really up to you to find the recipe and ingredients that work for your lifestyle.
Do you want to make the best lattes and coffee drinks while on keto?
Follow these tips on how to make Amazing Keto Diet Coffee and enjoy your favorite keto coffee drinks anytime you want.
How does low carb coffee affect your metabolism?
Generally speaking, coffee is great for those on a low carb and keto diets because it has been shown to boost ketone levels. Ketones help you burn fat and curb cravings.
It contains compounds that increase your metabolic rate, which is how fast your body turns calories into energy, as well as your athletic performance. Not to mention the caffeine helps fight fatigue when you reaaaally need to power through your week.
Some of the benefits of ketogenic coffee are:
boosts energy
boost metabolism
helps keep you satiated
helps fight fatigue
doesn't spike blood sugar
How many cups of coffee can you have on keto?
As much as we love coffee, there is such a thing as 'too much' keto coffee. Although a serving or two won't hurt, it really depends on your daily macronutrient budget.
According to the Mayo Clinic, 400mg of caffeine a day seems safe for most adults (i.e., about 4 cups of coffee) but you'll want to consult your dietitian if you have hypertension and other heart issues.
What can you add to make keto coffee taste better?
If you're thinking, "Sure! All these sound great, but what options do I have to make my coffee keto and still taste delicious?"
Here's a list of keto-safe sweeteners and creamers:
Sugar-Free and Keto Sugar Alternatives
Monk fruit sweetener (use code REALBALANCED for 20% off)
Stevia
Note: Sugar alcohols like xylitol and erythritol should be taken in small doses as too much of it can cause bloating and gas. Folks with Irritable Bowel Syndrome may need to skip sugar alcohols to avoid these symptoms.
Low Carb Keto Creamers
Other add-ons you can use to up-level your keto or low carb coffee:
MCT Oil (use code REALBALANCED for 15% off)
MCT Oil Powder (use code REALBALANCED for 15% off)
Unsalted grass-fed butter
Heavy whipping cream
If you add any of the above add-ons to your coffee, I would suggest blending them into your coffee with a high-speed blender. This will result in the ingredient being fully incorporated into the coffee and if you choose to use something like MCT Oil or MCT Oil Powder, it will yield a frothy, latte-like drink.
Easy and Delicious Keto Coffee and Low Carb Latte Recipes
If you love coffee or have a keto coffee lover in your life, then you'll find these coffee and latte recipes to be super handy AND yummy! Plus, some of these recipes are compliant with the sugar-free, nut-free, gluten-free, dairy-free, and vegetarian diet.
Don't forget to check the recipe card and see which of these works for you and your lifestyle!
---
PHOTO & RECIPE COURTESY OF Real Balanced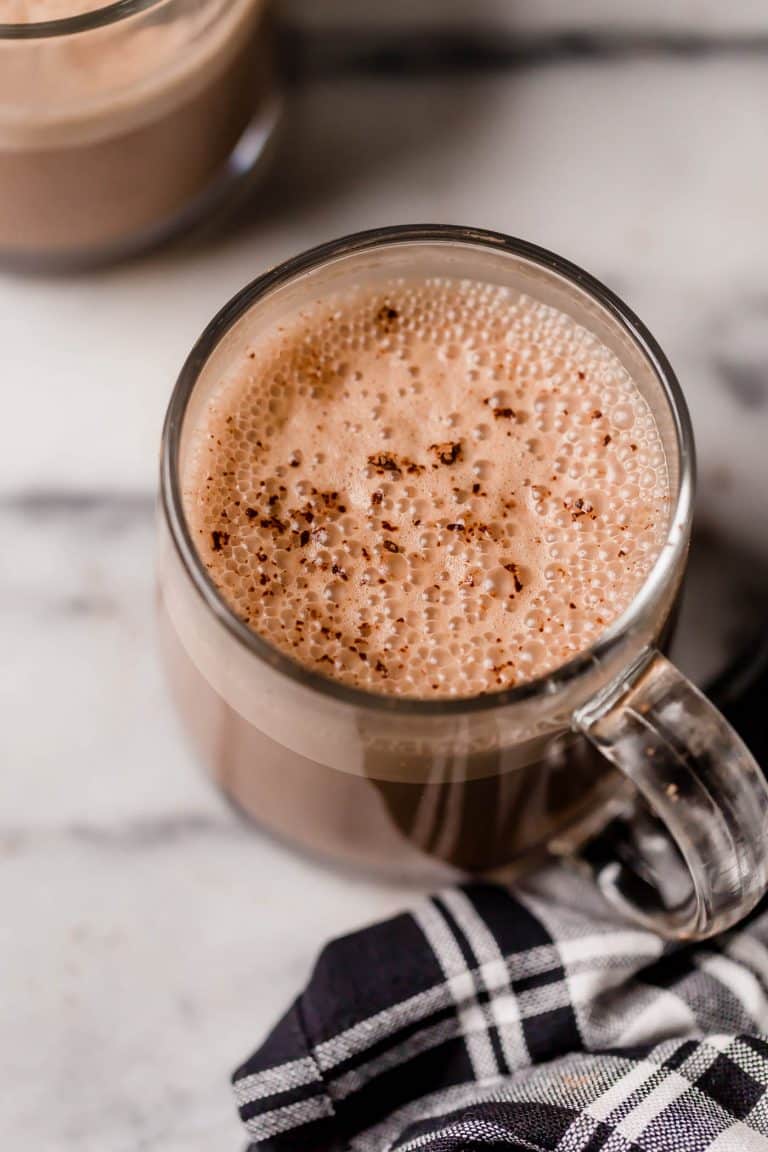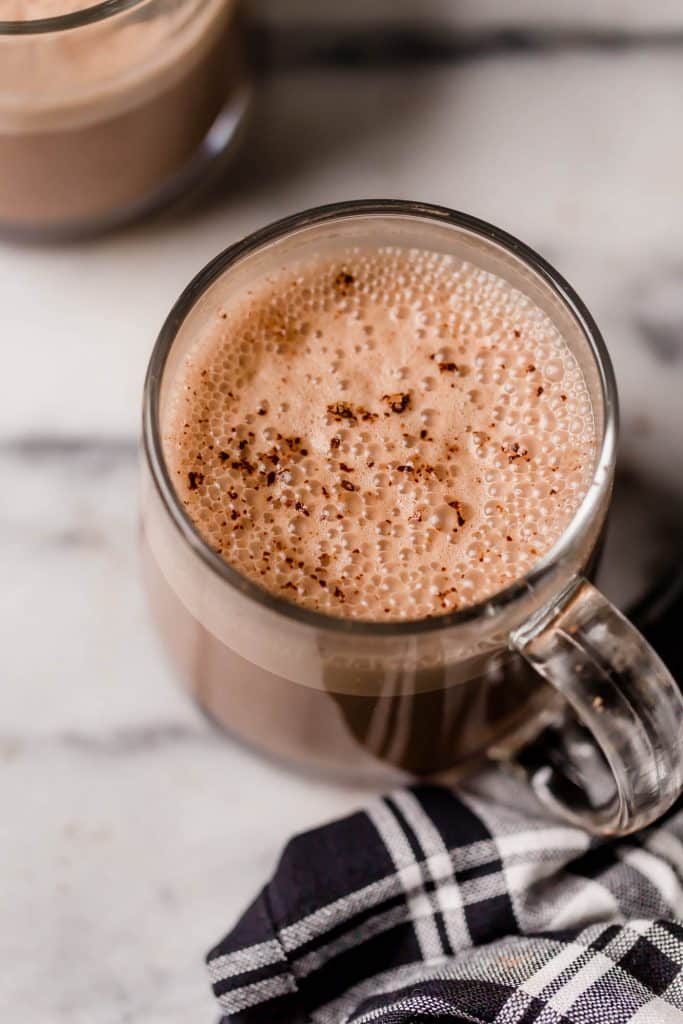 Are you a fan of Starbucks peppermint mocha? If so, my keto bulletproof peppermint mocha is going to be a sure hit! This recipe is coconut-free, nut-free, and vegetarian-friendly. It's also super easy to prepare. 6 ingredients, 5 minutes, and a blender is all it takes to get 2 cozy hug-in-a-mug servings.
---
PHOTO & RECIPE COURTESY OF Keto Cooking Christian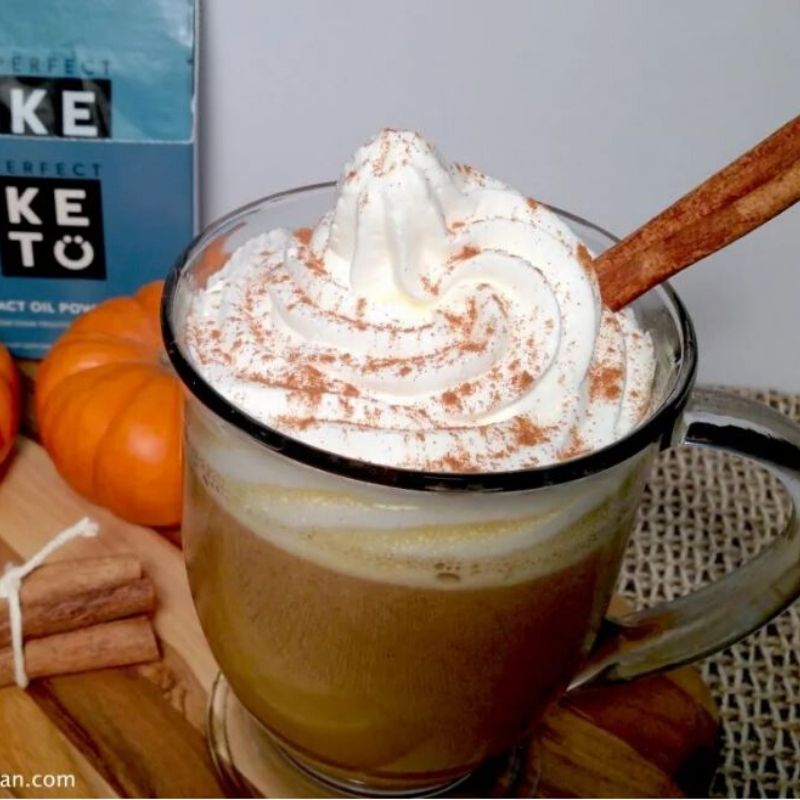 Good news! You don't have to quit your pumpkin spice latte obsession after all. This bulletproof coffee has gotten a pumpkin-y makeover and will make your chilly days (and nights) all warm and cozy again.
---
PHOTO & RECIPE COURTESY OF Wholesome Yum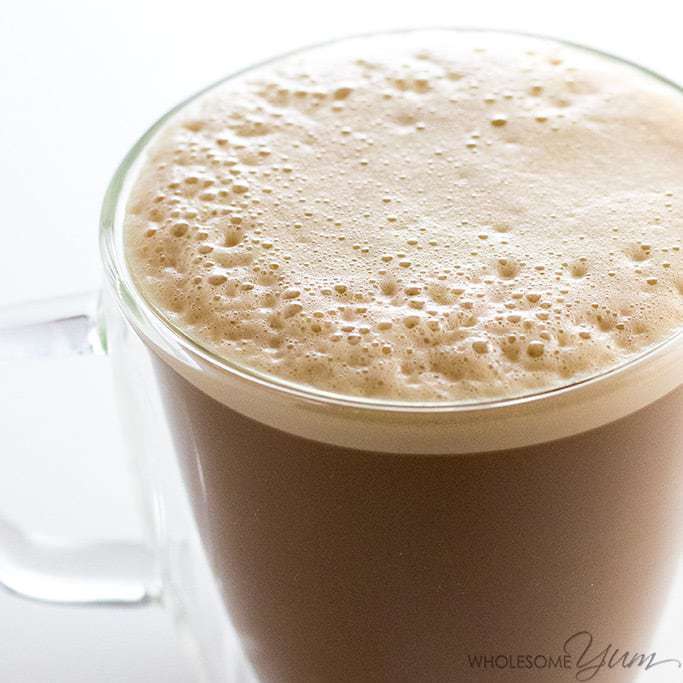 Do you want your bulletproof coffee in a flash? This recipe is not only rich and creamy… it's also ready in just 2 minutes! Perfect for those days when you literally have a couple of minutes to spare to get caffeinated.
---
PHOTO & RECIPE COURTESY OF My Life Cookbook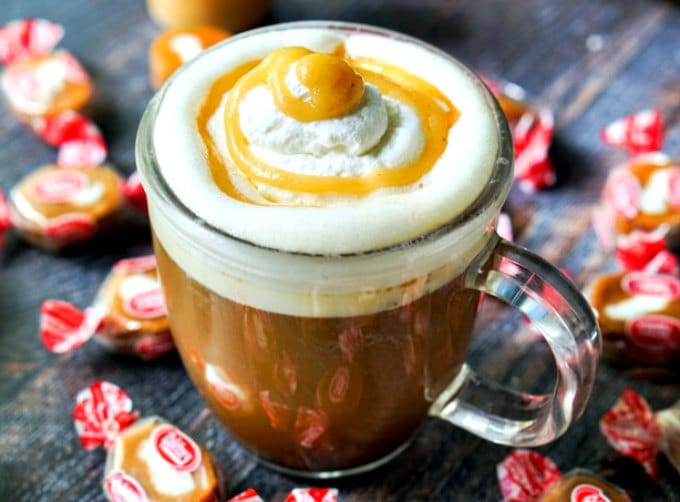 In this episode of 'I can smell and taste this picture,' we have the fan-favorite low carb salted caramel cream coffee. Don't know what I'm talking about? Caramel. Smores. Coffee. Now, layer those three flavors in your favorite cup. This recipe takes a little longer to make than the rest (about 30 minutes from start to finish), but it's going to be worth it.
---
PHOTO & RECIPE COURTESY OF Whole New Mom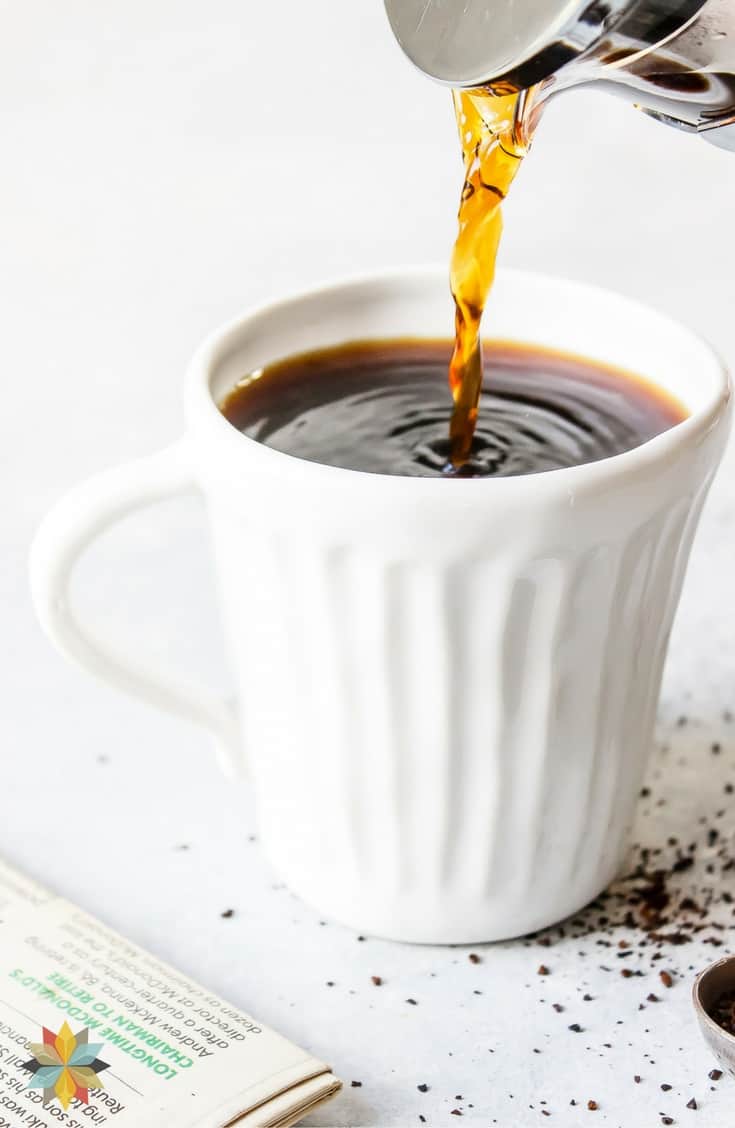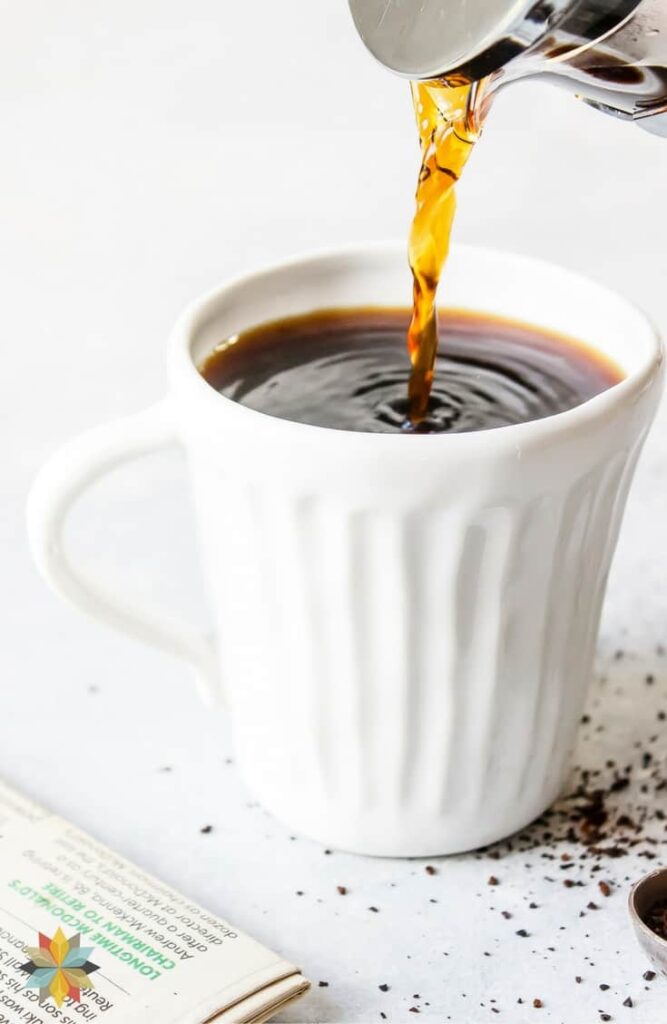 Do you miss drinking coffee but have dietary restrictions because of its caffeine content? Then this DIY caffeine-free substitute is for you!
It uses granulated roasted chicory and dandelion root and is safe for the following diets: AIP, Dairy-Free, Gluten-Free, Grain-Free, Low-Carb, Paleo, THM, Vegan, whole30.
---
PHOTO & RECIPE COURTESY OF Real Balanced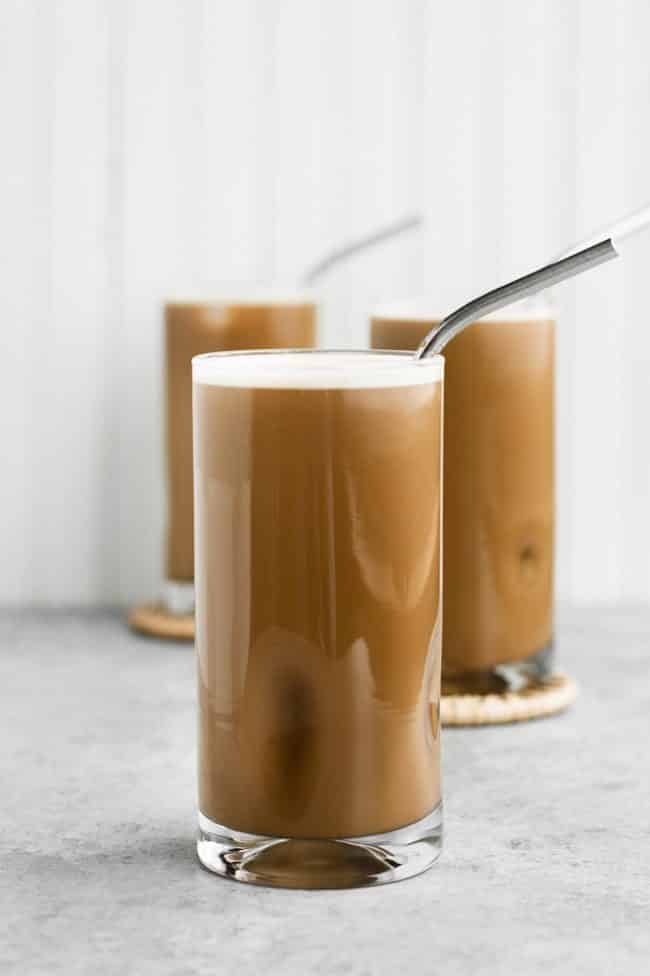 Get your caffeine fix with this creamy yet minimally carb-ed cold brew coffee! This is recipe is allergy-friendly and fortified with collagen and MCT oil, and only takes a minute to make. It's the ultimate low carb coffee drink for busy-bodies who want a nut-free and dairy-free option.
---
PHOTO & RECIPE COURTESY OF My Life Cookbook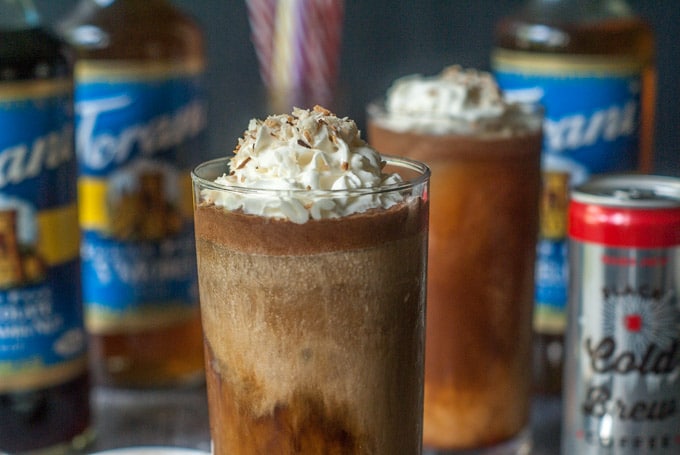 This is keto frappe recipe is what happens if chocolate cake and cold brew had a low net carb baby! It only takes 5 minutes to make and can be prepared in two ways. Works great as a pick-me-up when you're having those unsolicited afternoon slumps OR if you simply want a sugar-free low carb dessert. Either way, it's going to be a real treat!
---
---
PHOTO & RECIPE COURTESY OF Lowcarb-Nocarb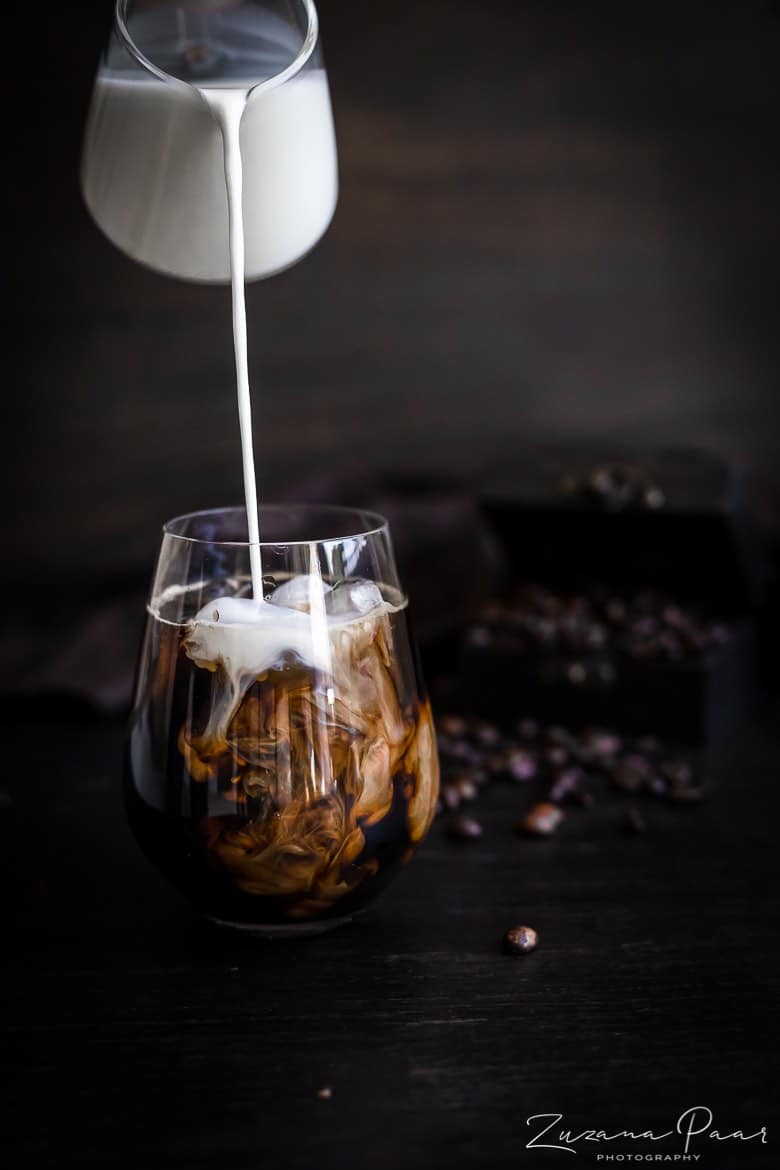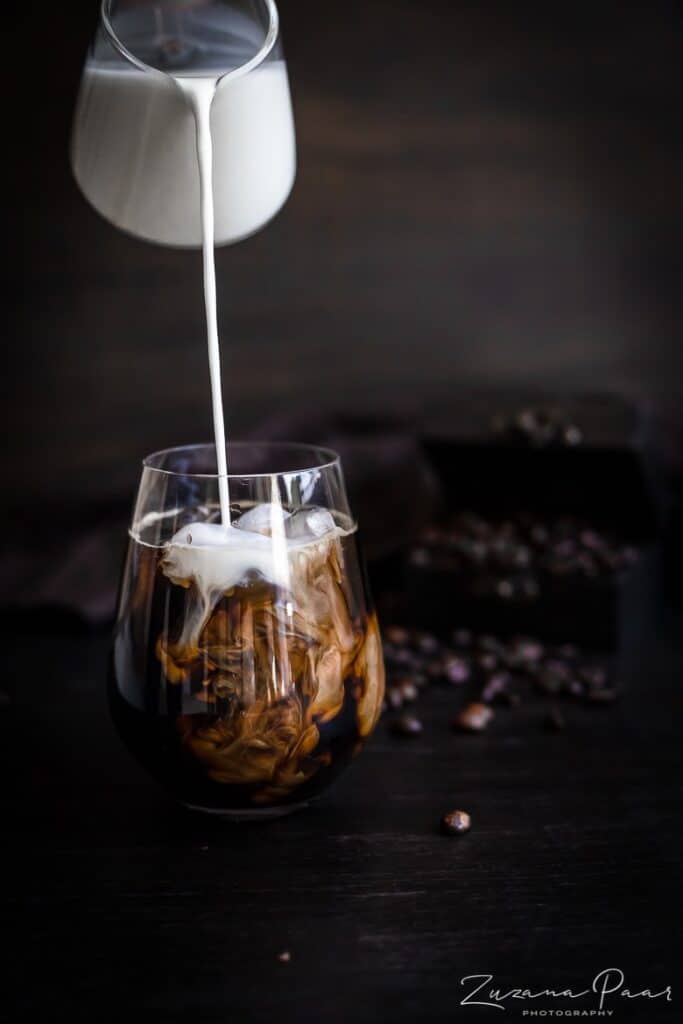 There's never enough keto cold brew recipes! NEVER. This one is for the keto coffee lover who doubles as a minimalist. Not only is this caffeine beauty smooth, rich and non-bitter; it's also quick and easy to make. Perfect for parents, CEOS, and folks who have only a few minutes to spare.
---
PHOTO & RECIPE COURTESY OF Butter Together Kitchen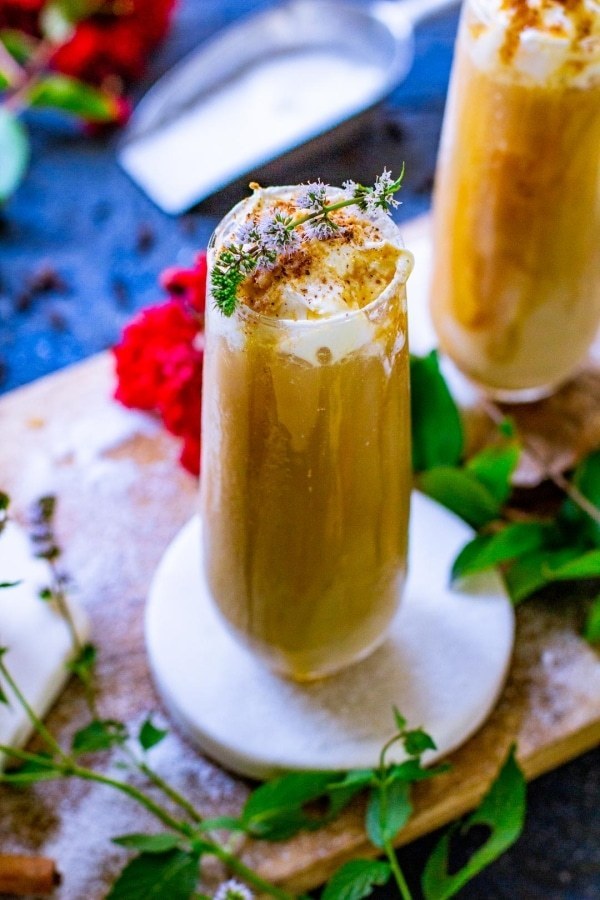 Look! A Starbucks copycat keto pumpkin iced latte recipe that won't kick you out of ketosis!! The world is full of so many happy little things. Make this at home and share with your pumpkin spice latte-loving humans the next time they come over for brunch. This is seriously so yummy and easy to make, but unlike visiting a Starbucks store, you guys won't have to stand in line too long!
---
PHOTO & RECIPE COURTESY OF Joy Filled Eats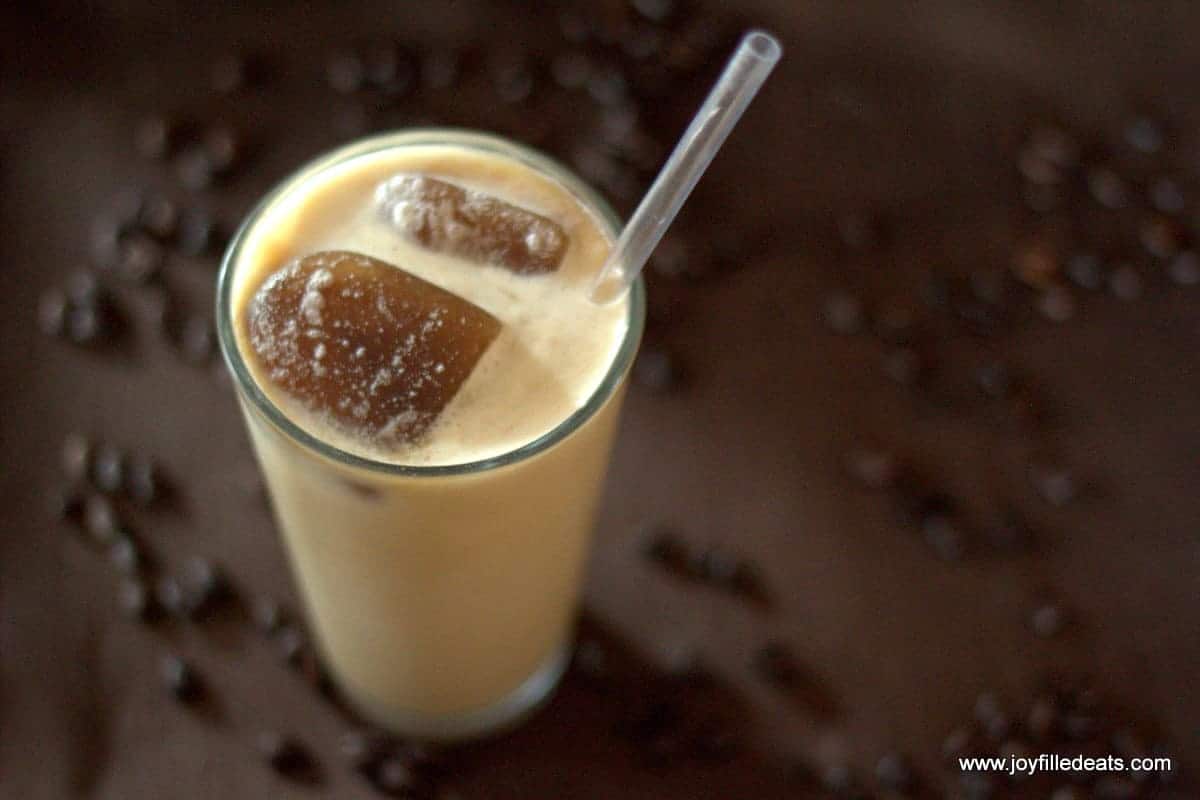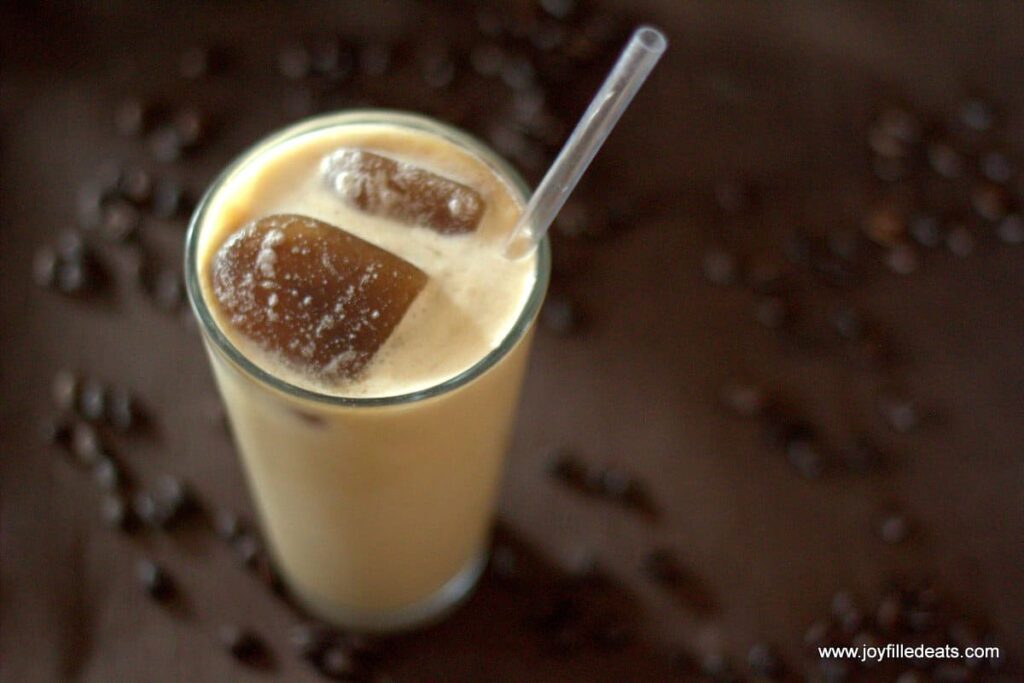 Nothing beats a good keto-fied vanilla latte (or frappucino) recipe! This
Sugar-Free Starbucks Vanilla Latte & Frappuccino copycat only uses 5 ingredients and takes a total of 5 minutes to make. It's also safe for diabetics as it contains 0% sugar. Win-win!
---
PHOTO & RECIPE COURTESY OF Real Balanced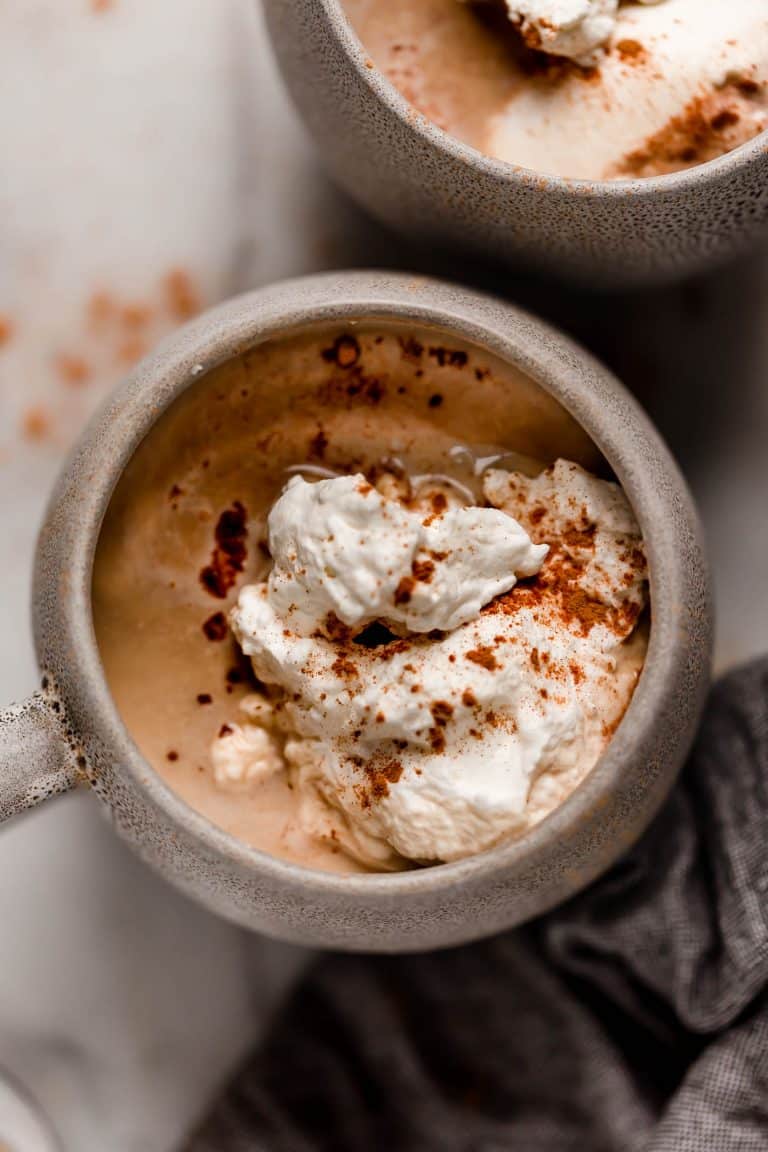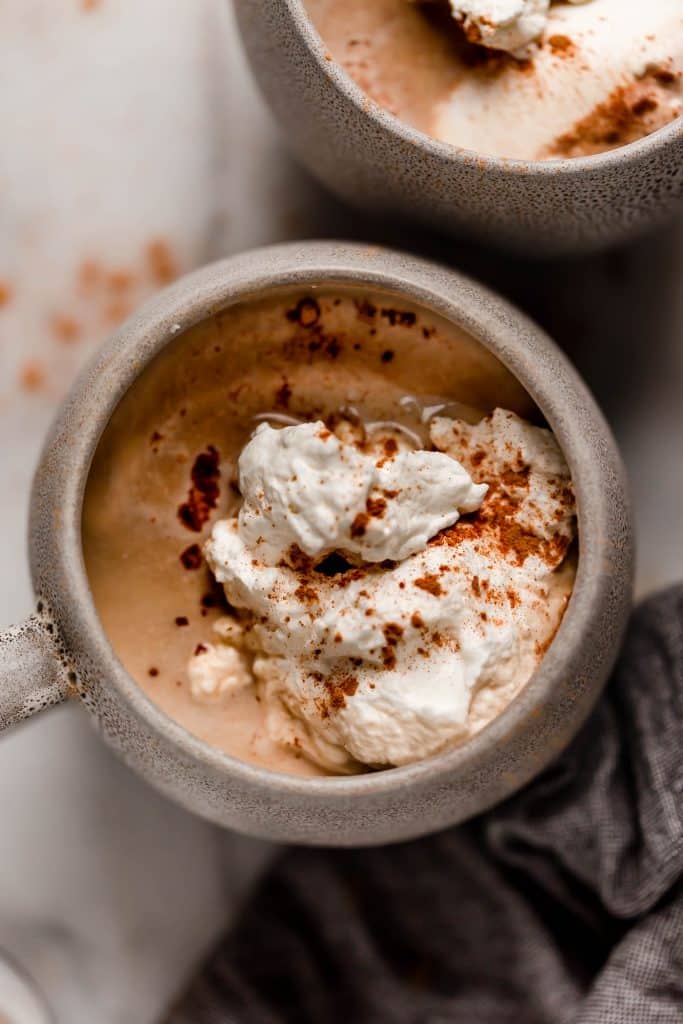 With the holidays dawning upon us, it's high time you whip up a holiday caffeine recipe that will keep you toasty! My low carb keto cinnamon dolce latte is perfect for the cold nights to come while you're huddled on a couch binge-watching your favorite series. It's rich and creamy, warm and cozy — your new coffee favorite.
---
PHOTO & RECIPE COURTESY OF Dr. Davinah's Eats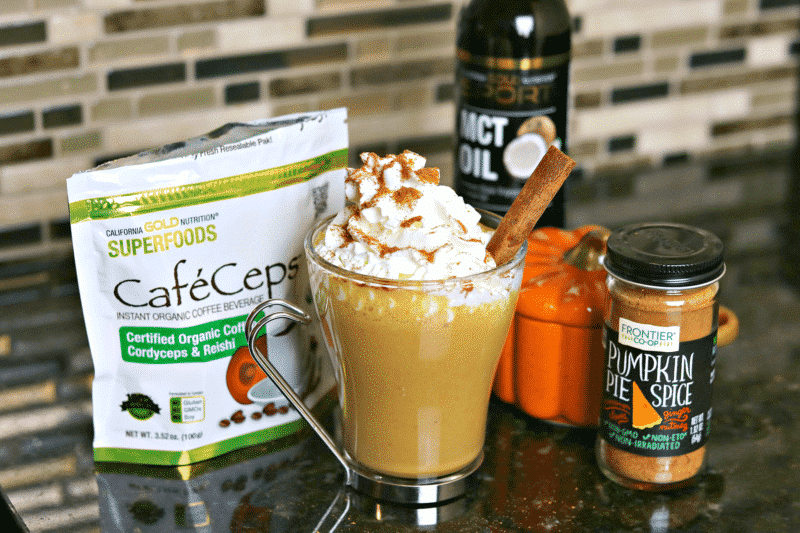 Check this DIY Keto & Low Carb Pumpkin Spice Latte recipe out! You can make it THREE different ways using instant coffee, cold brew, or hot coffee. It even includes tips on sugar-free sweeteners and how to make your drink dairy-free and bulletproof!
---
PHOTO & RECIPE COURTESY OF Kicking Carbs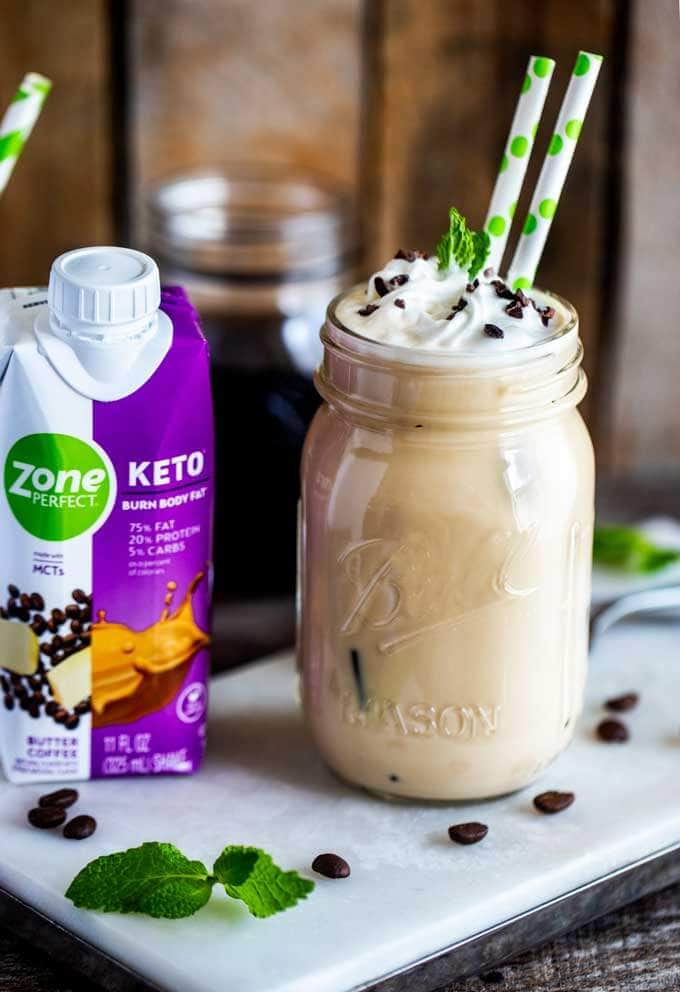 This keto iced latte recipe is perfect for those days when you need a fast and easy breakfast or snack. It has a good amount of protein, while also saving you time and effort! 3 ingredients, 4 steps, 5 minutes = 2 delicious servings!
---
PHOTO & RECIPE COURTESY OF Sugar-Free Mom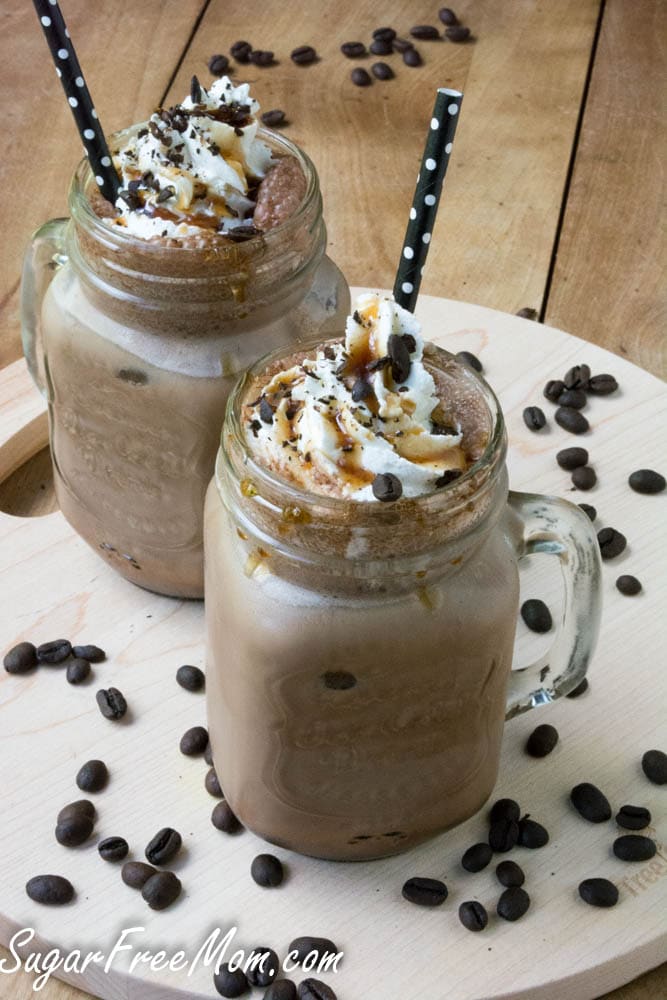 Oh my goodness! Doesn't this look epic? This fabulous low carb frappe is perfect for coffee lovers who like their caffeine cooooold. Contrary to how it looks, it doesn't require a mountain of sugar to sweeten it! Yum, yum.
---
PHOTO & RECIPE COURTESY OF Two Sleevers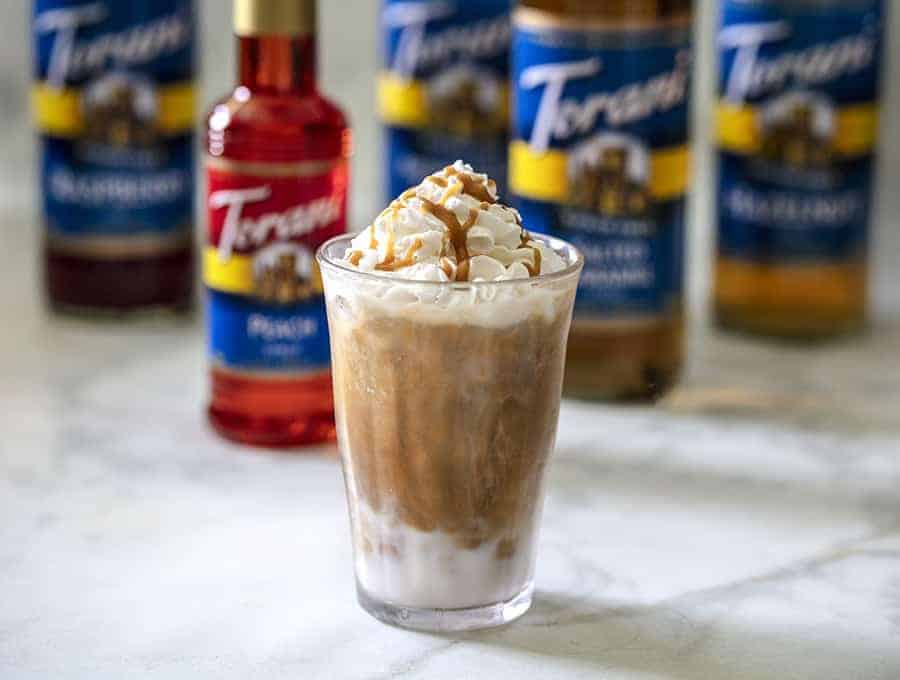 You've seen keto pumpkin spice lattes, low carb cold brew coffee recipes, and protein-loaded frappes… but this Skinny Iced Caramel Macchiato is something else! If you're wanting to doll up your bulletproof coffee tomorrow, this is a great recipe to try!
Which one was your favorite? Let me know in the comments!
Reader Interactions