How to make the best lattes and coffee drinks while on keto? Follow these tips and you can enjoy your favorite keto diet coffee drinks anytime you want.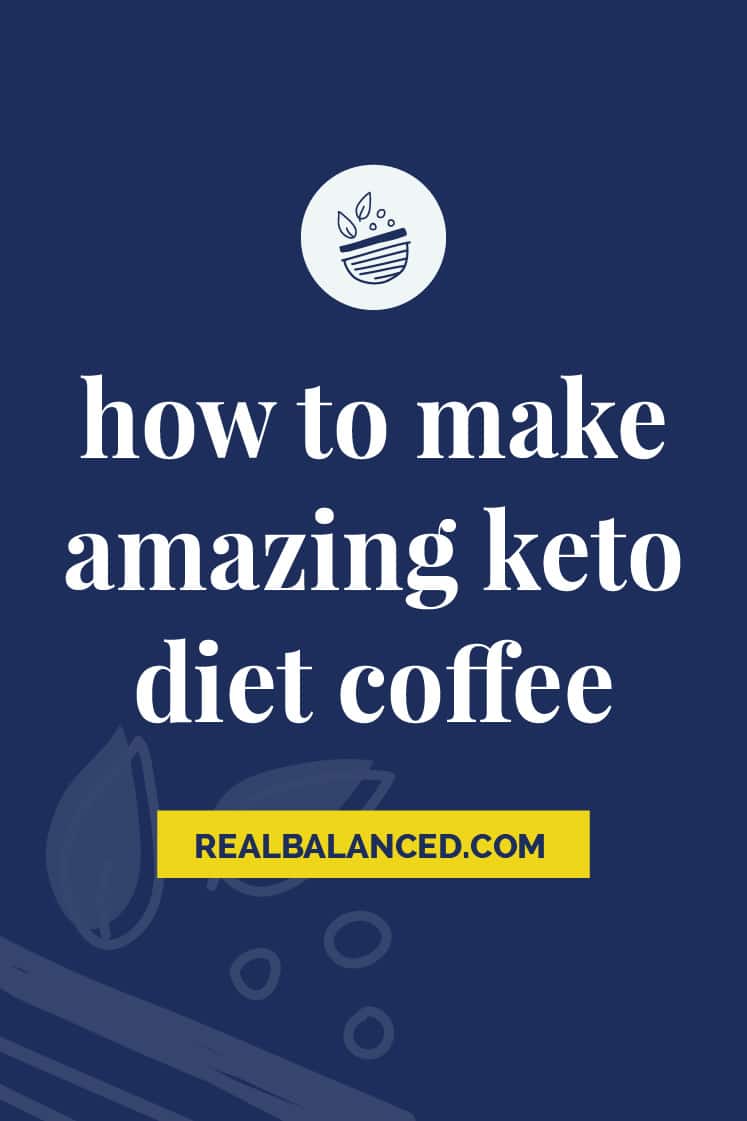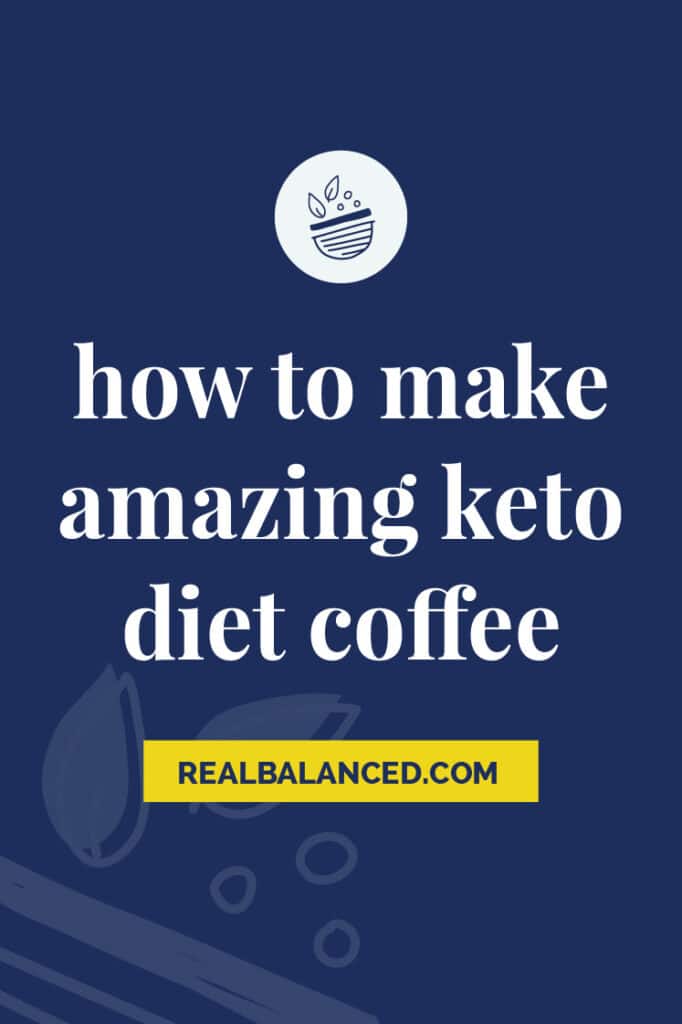 Is Coffee Keto-Friendly?
While coffee itself is a natural metabolism booster, coffee alone does not have a positive nor negative effect on a keto diet. The added butter and oil are what will help you successfully obtain the calories necessary to reach ketosis.
Lattes Can Be Keto-Friendly
Lattes are popular among avid coffee drinkers. Luckily, lattes are acceptable to drink on a keto diet if made correctly. To make a keto-friendly latte, simply replace your creamer with healthy fats, such as butter or coconut butter.
MCT oil and heavy cream are also popular substitutes if you don't like the taste of butter in coffee. To replace the steamed milk, just use a dairy-free alternative, like almond milk.
How to Make Keto Diet Coffee
Making keto diet coffee is much like making your regular morning coffee, there are just a few things to watch out for.
Hidden carbs can be tricky to spot when making your own keto-friendly products. The main carb to watch out for with coffee is sugar alcohol and artificial sweeteners, but there are others to keep an eye on as well.
Any iced coffee lovers out there? Try our nut-free, dairy-free, creamy cold brew Keto coffee. It's addicting.
Best Sweeteners on the Keto Diet
There are lots of sweeteners that are marketed as low-carb but contain ingredients that are worthy of knocking your body out of ketosis.
Ingredients to Avoid in Sweeteners
The top two ingredients that you don't want to see on the back of the box are dextrose or maltodextrin. These ingredients are fillers that cause blood sugar rises and insulin spikes when your body is in ketosis.
Use These Sweeteners in Keto Coffee
I suggest sticking with Stevia or erythritol, which is a sugar alcohol additive. Both of these products have top ratings for safety as well as tasting amazing without the weird sugar-free aftertaste. Our favorite is monk fruit sweetener, but there are lots of people who also love erythritol.
Stevia
Erythritol
Non-Dairy Coffee Creamer Ideas
Some dairy-free alternatives for your keto diet coffee are almond milk, heavy cream, or even coconut milk. Not only that! More and more creamers made specifically for keto coffee have appeared in the market.
Here are just a few of the common ones:
How to Make Keto Bullet-Proof Coffee
Also known as butter coffee, bulletproof coffee is a drink consisting of freshly brewed coffee, unsalted butter, and MCT coconut oil. This is a coffee loved by many but mainly consumed in the low-carb keto world.
The ingredients have shown positive links to energy and performance throughout the day. Check out this bulletproof peppermint mocha to try it for yourself!
MCTs and Protein Powder in Coffee
You've probably heard the buzz about MCTs or protein powder in your coffee. Let's break them down and see what they are and if they are even good for you.
What are MCTs?
MCTs stands for medium-chain triglycerides (MCT). Due to their lack of length compared to normal strands, MCTs are more easily digested and processed through our bodies. MCTs are commonly extracted from coconut oil.

Why do people add it to their coffee when they are on the keto diet?
MCTs have been linked to studies in weight loss, as well as various health benefits. It's been shown to release chemicals that commonly decrease appetite and increase the feeling of fullness.
Along with those contributions, MCTs are processed differently in the body, which burns calories but also allows your body to use MCTs as an energy source instead of storing fat for energy.
How to Order Keto Diet Coffee at Coffeeshops
Chances are if you're reading this, you're an avid coffee drinker and enjoy coffee shops as much as the next guy. If that's correct, then you're probably wondering what to say when you order keto coffee from Starbucks or another local coffee shop.
Usually, you can play it safe with just a freshly brewed coffee. Starbucks Pike Place Roast is a great option, as well as their blonde and dark roasts.
However, if you're in need of something with a little more variety, you can ask for sugar-free flavored sauces and use heavy cream, or almond milk instead of regular milk.
Almond milk has the least amount of carbs, so I suggest using it in your morning coffee to keep your macros freed up for the rest of the day.

How much coffee can you drink on Keto?
As long as your following the keto replacements in your diet coffee, it's okay to drink in moderation. If you plan to use sweeteners, it's best to limit it to one or two cups a day, whichever your carb count allows.
Be sure to remember to track your macros throughout the day to avoid throwing your body out of ketosis while also enjoying your keto coffee or lattes!

Coffee Replacement Drinks
If you are trying to cut down on coffee and lattes, try these hot drinks instead.
Low Carb Hot Chocolate
Chai Tea
Black Tea
Coconut Green Tea
Earl Grey Hot Chocolate
Enjoy Low-Carb Keto Diet Coffee Anytime
Rejoice! Coffee is safe while you are doing keto. All that matters is tracking your carbs when you add stuff to your coffee to make it taste better. Try these low carb keto coffee recipes and put your new low carb keto coffee knowledge to the test!
Reader Interactions