There's something oddly satisfying when you drink a mug (or two) of mocha. Now, add a hint of peppermint and you're in for even more tastebuds satisfaction. This bulletproof peppermint mocha recipe is definitely for you mocha-mint lovers out there!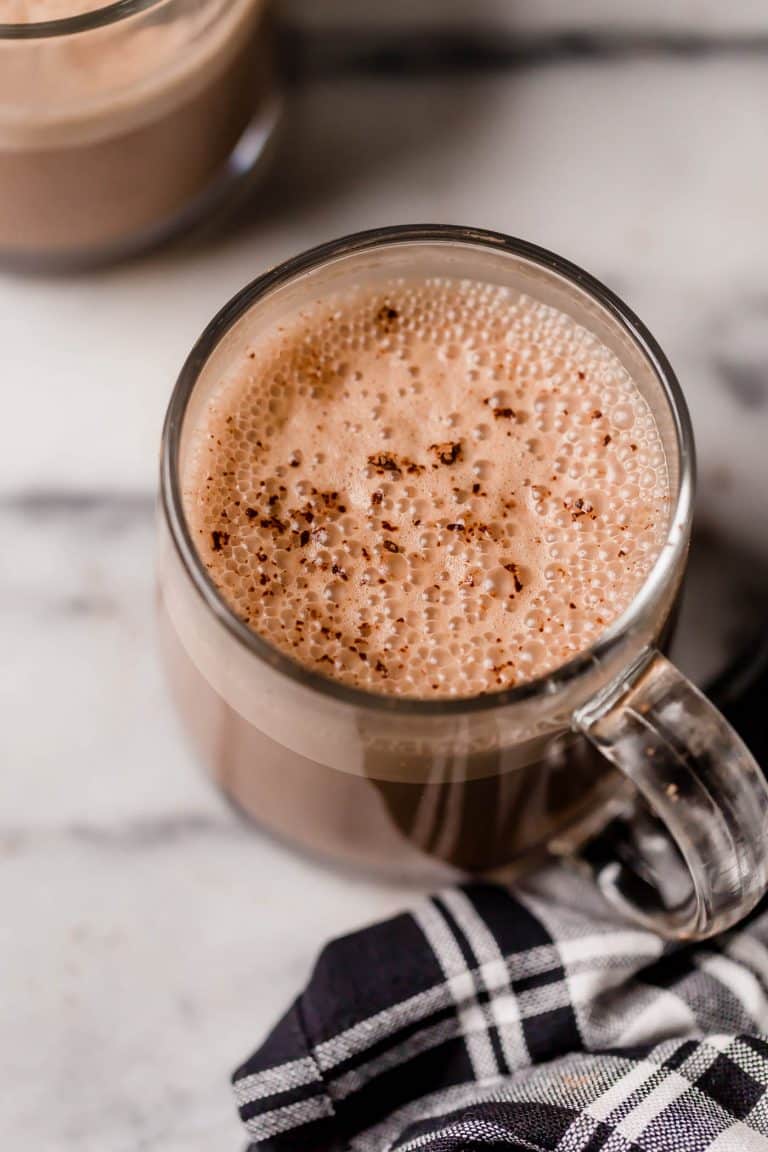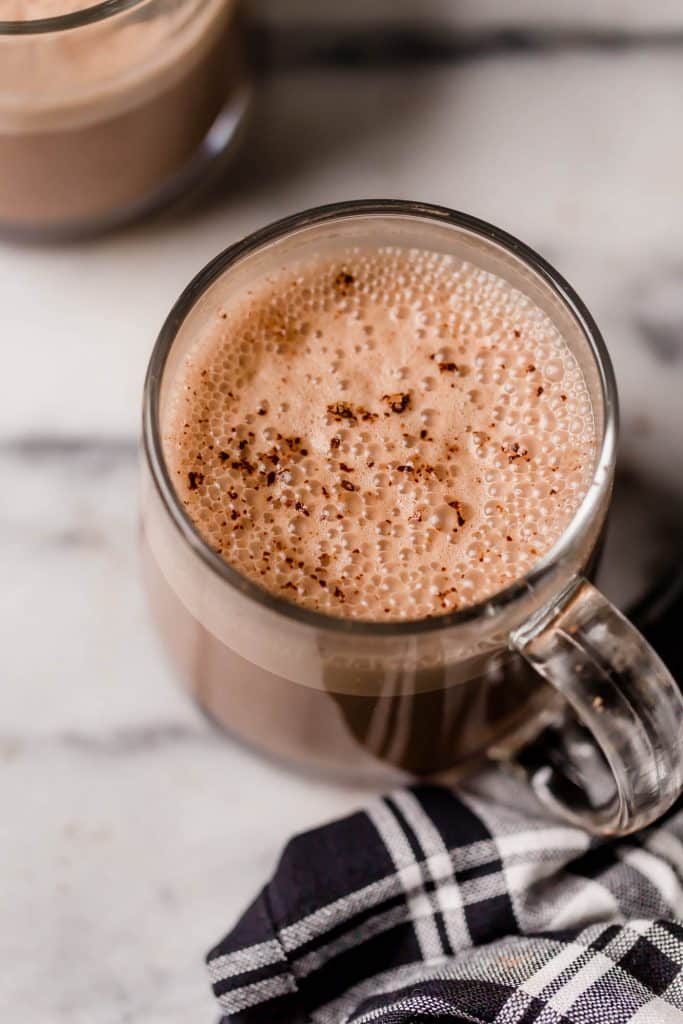 Craving something warm, sweet, and festive? How about a bulletproof DIY peppermint mocha?! Just like the classic Starbucks holiday beverage, this drink is mouth watering and downright delicious!
If you're like me, you LOVE having a little something sweet each day. This peppermint mocha is one of my favorite drinks to make because it tastes SO similar to the Starbucks version, but has a FRACTION of the carbs! It is a GREAT alternative and a wonderful choice if you're looking for something that will allow you to stay in ketosis.
It's SUPER simple to make, only requires 6 ingredients, and is perfect for a mid-day pick-me-up!
The PERFECT drink for the holidays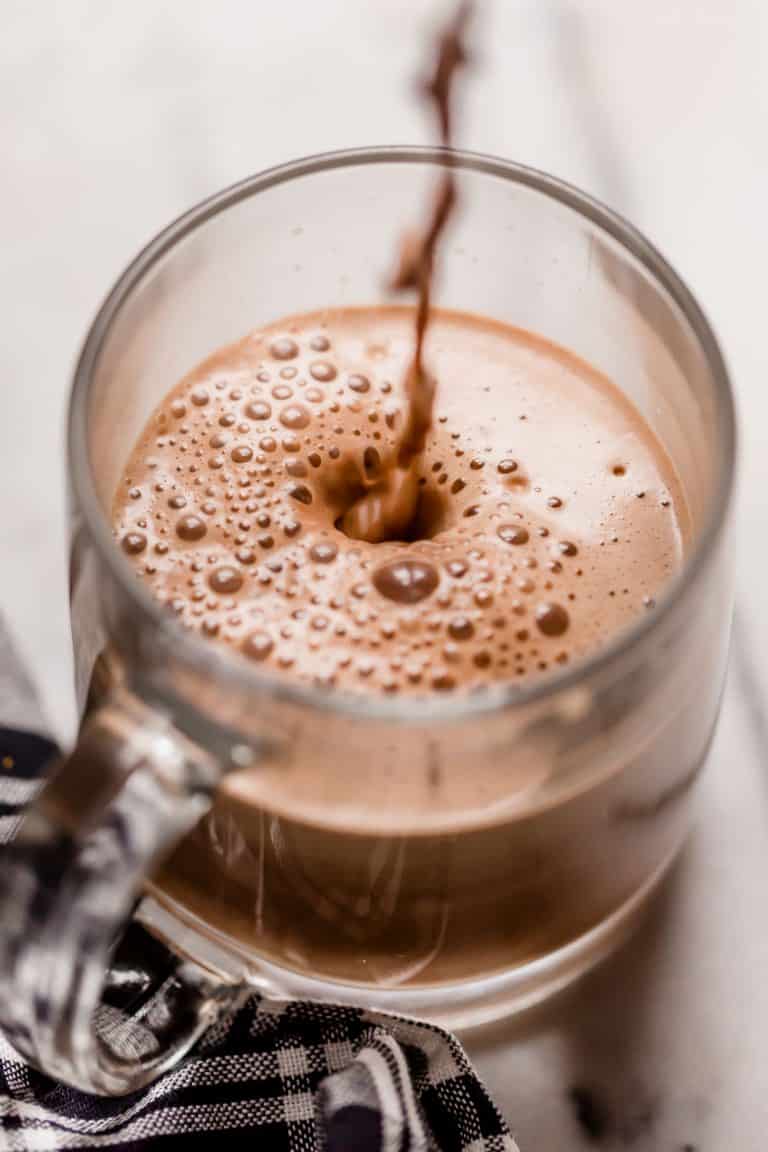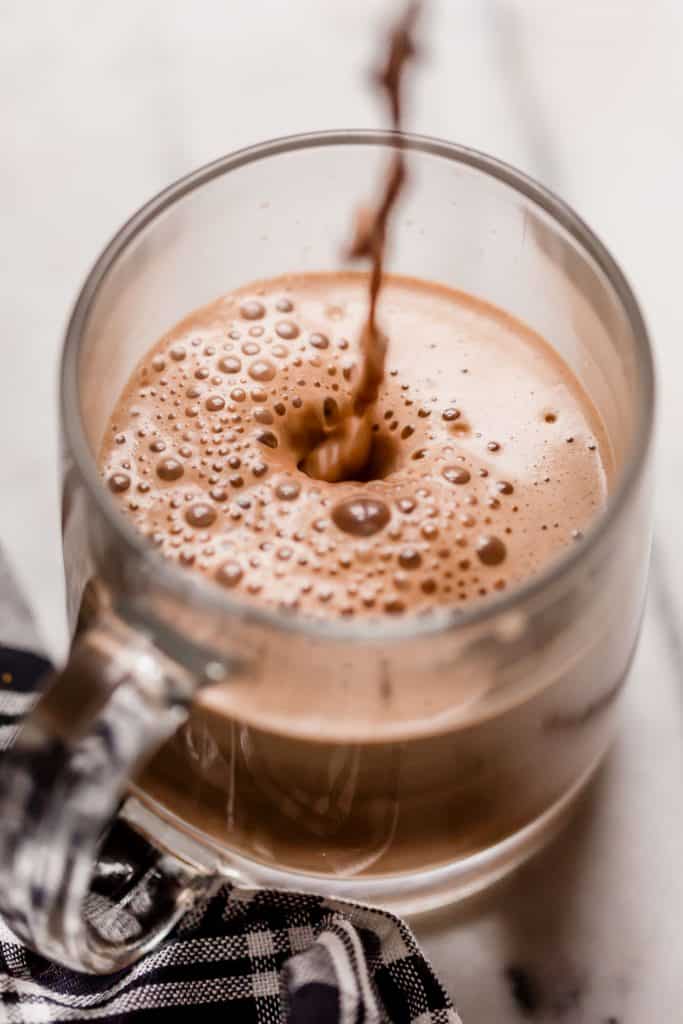 This recipe yields two servings, making it the perfect drink to share with a friend. However, this drink is so tasty that you probably won't want to share a single sip!
Because this drink yields two servings, it is SUPER easy to double, triple, or even quadruple, making it perfect for holiday events and gatherings! Your friends and family will DEFINITELY be impressed when you serve up this delish pepperminty Starbucks-worthy beverage!
One of my FAVE parts about this copycat recipe is that not only is it absolutely delicious, it is SO easy to make! From start to finish, it only takes TEN minutes!
This peppermint mocha is full of nutritional benefits
It may come as a surprise (a happy surprise!) that many of the ingredients in this drink contain nutritional benefits. This copycat Starbucks peppermint mocha includes heavy whipping cream, Lakanto Monk Fruit Sweetener, coffee, unsweetened cocoa powder, collagen powder, and peppermint extract.
Peppermint is a great source of a bunch of vitamins, including Vitamin A and iron! On top of that, peppermint has been known to help treat IBS (Irritable Bowel Syndrome). Present in peppermint is menthol, a compound that relieves IBS symptoms through relaxing the digestive muscles. Peppermint is also a great tool to use to relieve nausea, and it is invigorating, which helps alertness and reduces fatigue!
I'm sure most of you know how beneficial collagen is, but just in case you don't or you may have forgotten, let me remind you of a few of its benefits! Collagen is great for so many things, including skin, hair, and nails, as well as bones and muscles! It can also be used to treat joint pain, as it relieves symptoms of arthritis.
Often overlooked, coffee itself actually has a ton of benefits. The first benefit of our arguably favorite beverage is obvious: it helps with energy and alertness! Our NECESSARY morning beverage each A.M., coffee just gets the day going! Plus, coffee provides so many more benefits than just energy and alertness. Coffee can actually help increase your metabolic rate! It can increase it by 3-11%, and for this reason coffee is often found in supplements. Here is one of the most interesting facts, though: coffee can actually protect your liver. According to studies, your risk of cirrhosis is lowered by 80% when you drink 4 cups per day.
To sum it up, the ingredients in this keto coffee drink are simple, straightforward, and full of health benefits!
Low carb bulletproof peppermint mocha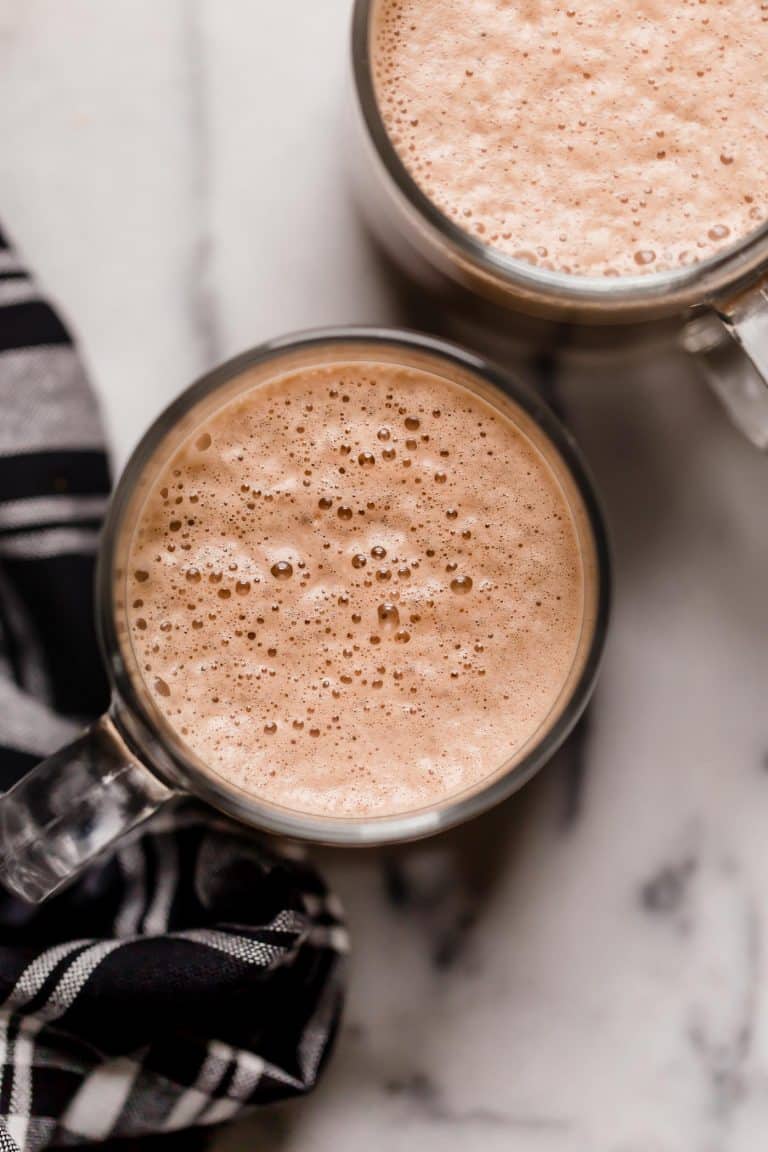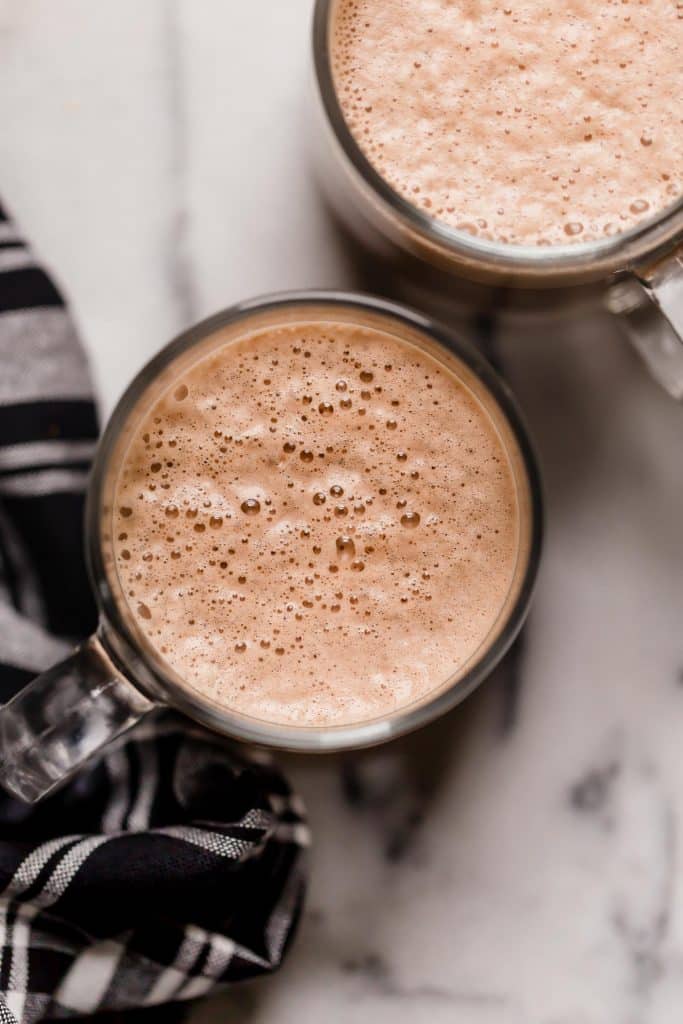 If you are looking for a delicious low carb treat in the form of a festive, warm beverage, you have found it! This is a GREAT option, especially if you're craving the Starbucks Peppermint Mocha classic but don't want to use up your entire carb allowance. Though the grande Starbucks version contains 63 grams of carbs, this version contains only 4.8 grams of net carbs!
One of the ways I keep the carb count in this drink low is through using my favorite sweetener, which is Lakanto Monk Fruit Sweetener. It is the BEST keto-compliant sweetener. Let me tell you why!
Why I LOVE Lakanto Monk Fruit Sweetener
One of the ingredients that makes this the PERFECT low carb Starbucks copycat is Lakanto Monk Fruit Sweetener. My DAILY go-to for making recipes that would otherwise require sugar, monk fruit sweetener is a fantastic alternative.
This stuff is seriously the B E S T! It contains ZERO net carbs, ZERO calories, and it does NOT spike blood sugar! Where most sweeteners spike the blood sugar which can send you down a sugar-craving spiral, this sweetener wants no part in that. It is seriously so great.
With two versions (Classic and Golden) created for substituting white sugar (Classic) and brown sugar (Golden), monk fruit sweetener can easily be used in ANY recipe that calls for sugar. It substitutes with a 1:1 ratio, meaning you don't even have to figure out tricky measurements! Plus, it tastes EXACTLY the same, and it is arguably impossible to tell that it has been used as a sugar swap.
If you want to try it out, you can get the Lakanto Taste Test Bundle for 60% off! Go go go!
Check out how to make this copycat Starbucks peppermint mocha
Pour hot coffee into a blender.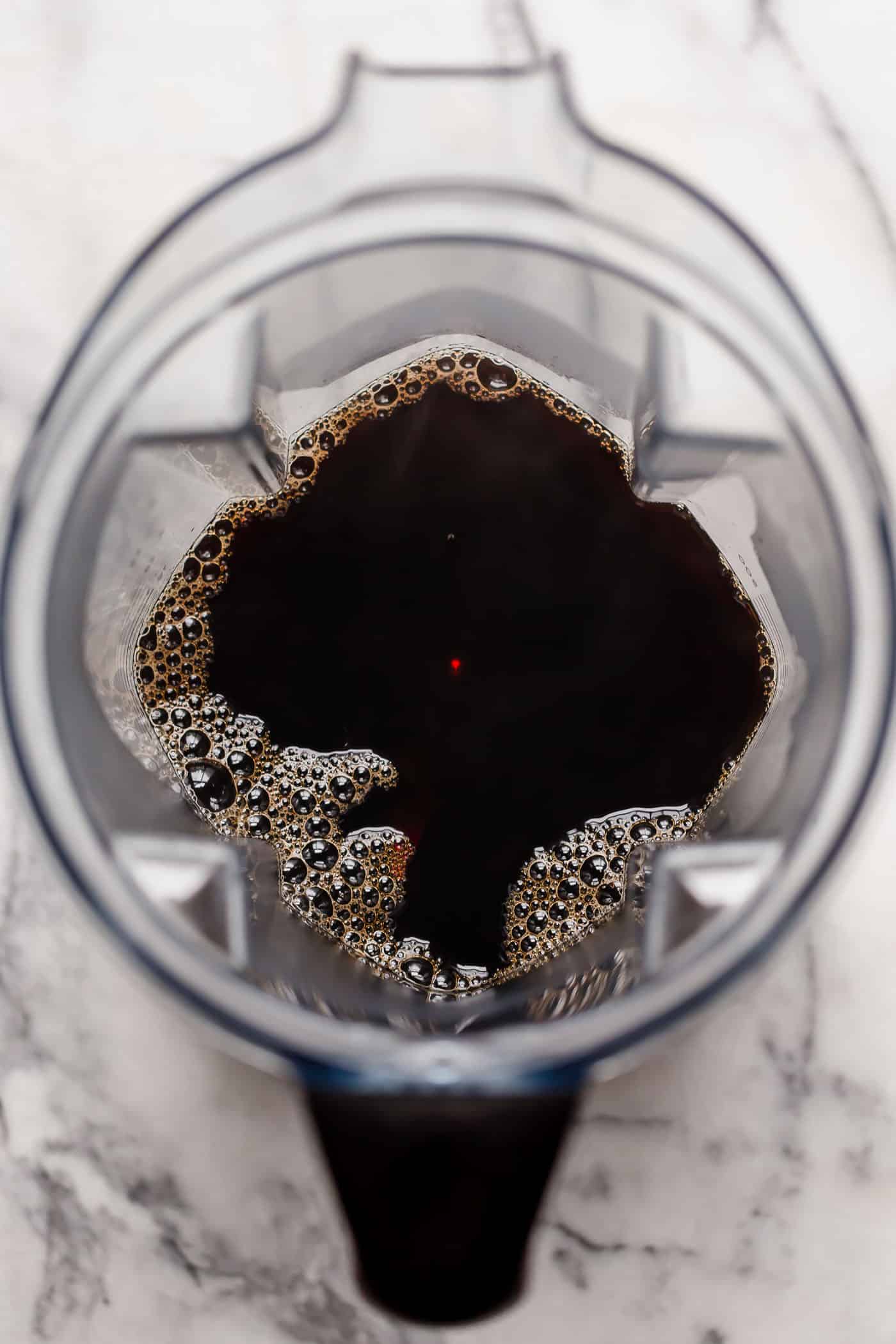 Simmer heavy cream on stove-top until bubbling. Transfer to blender.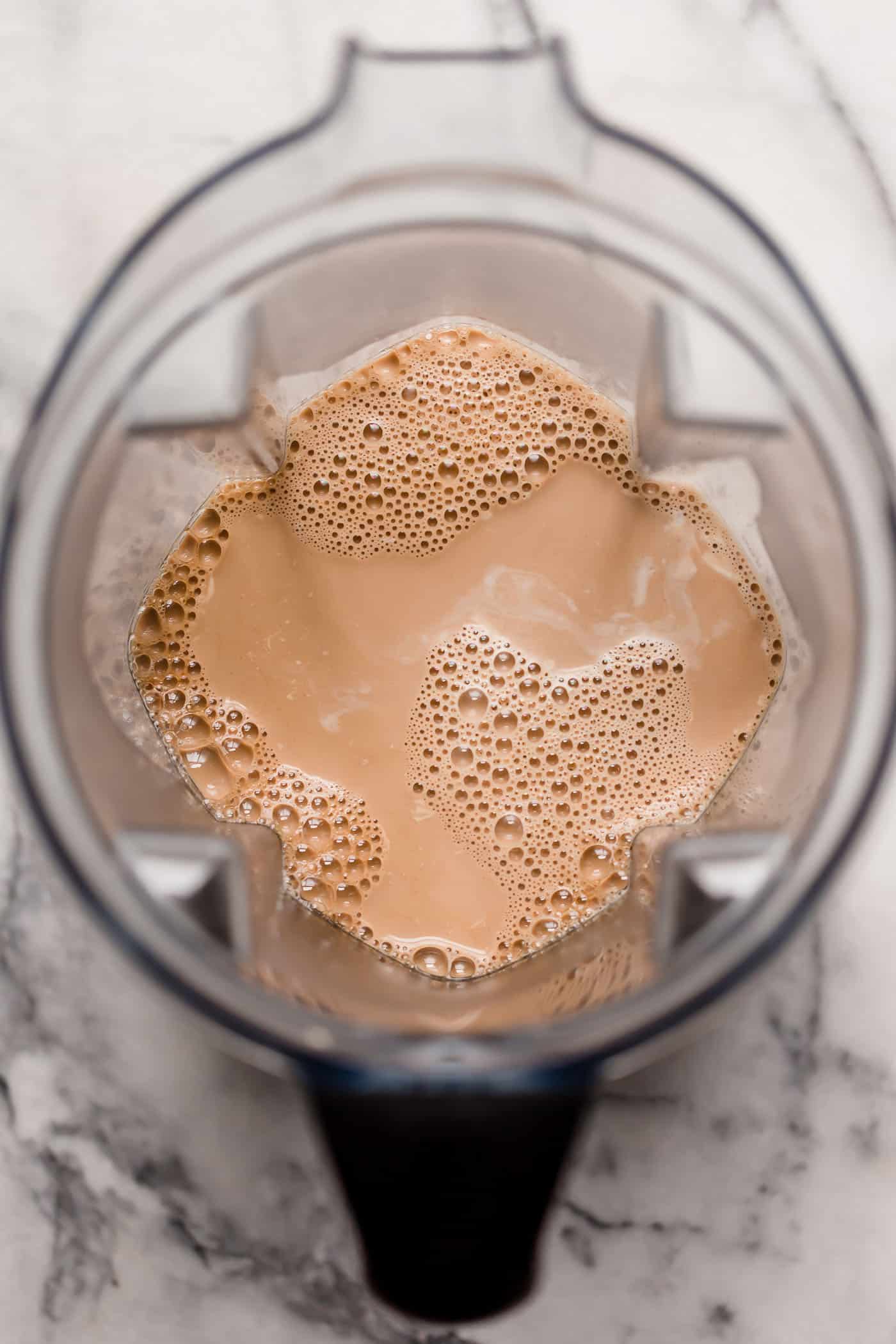 Add unsweetened cocoa powder.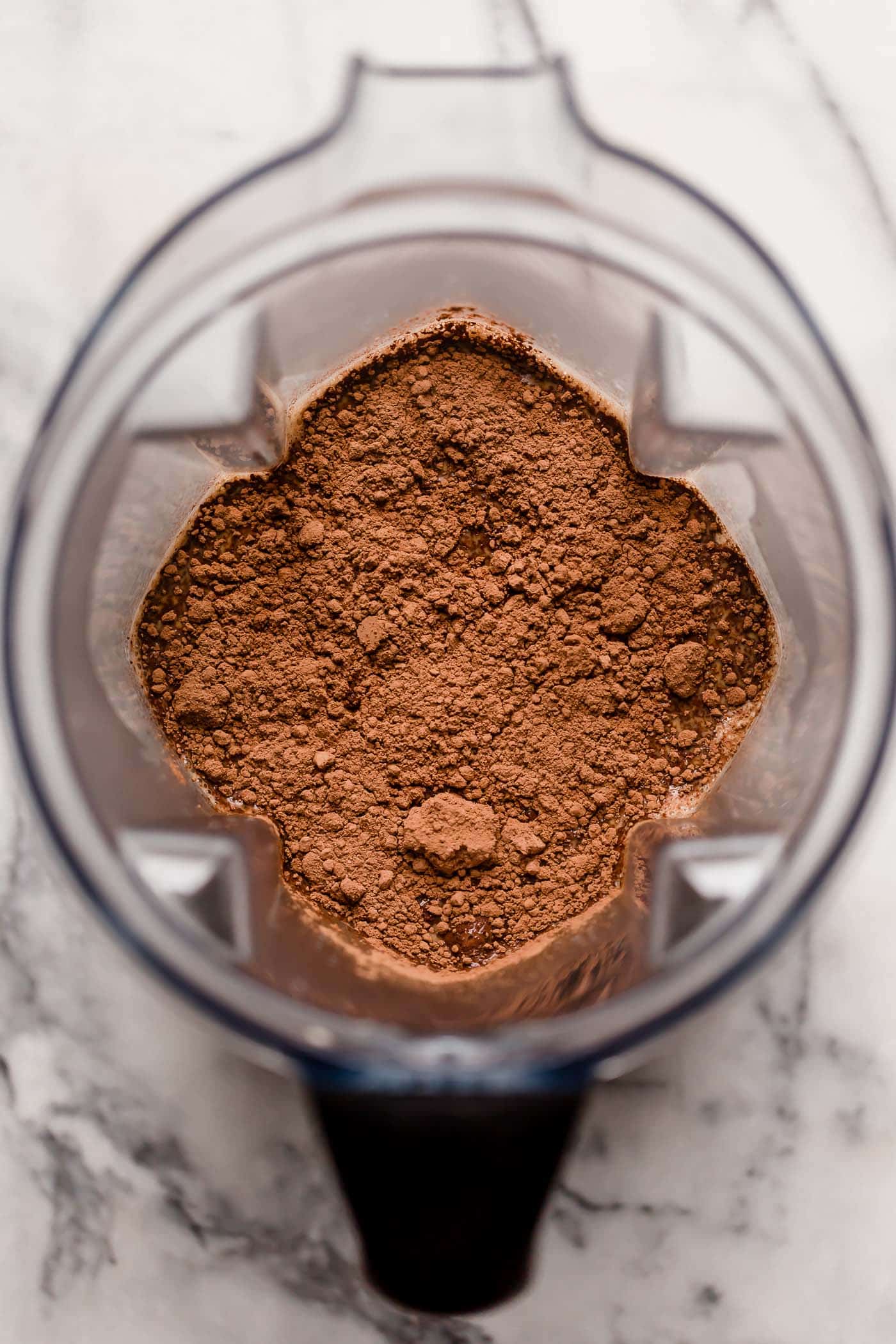 Toss in classic monk fruit sweetener and collagen powder.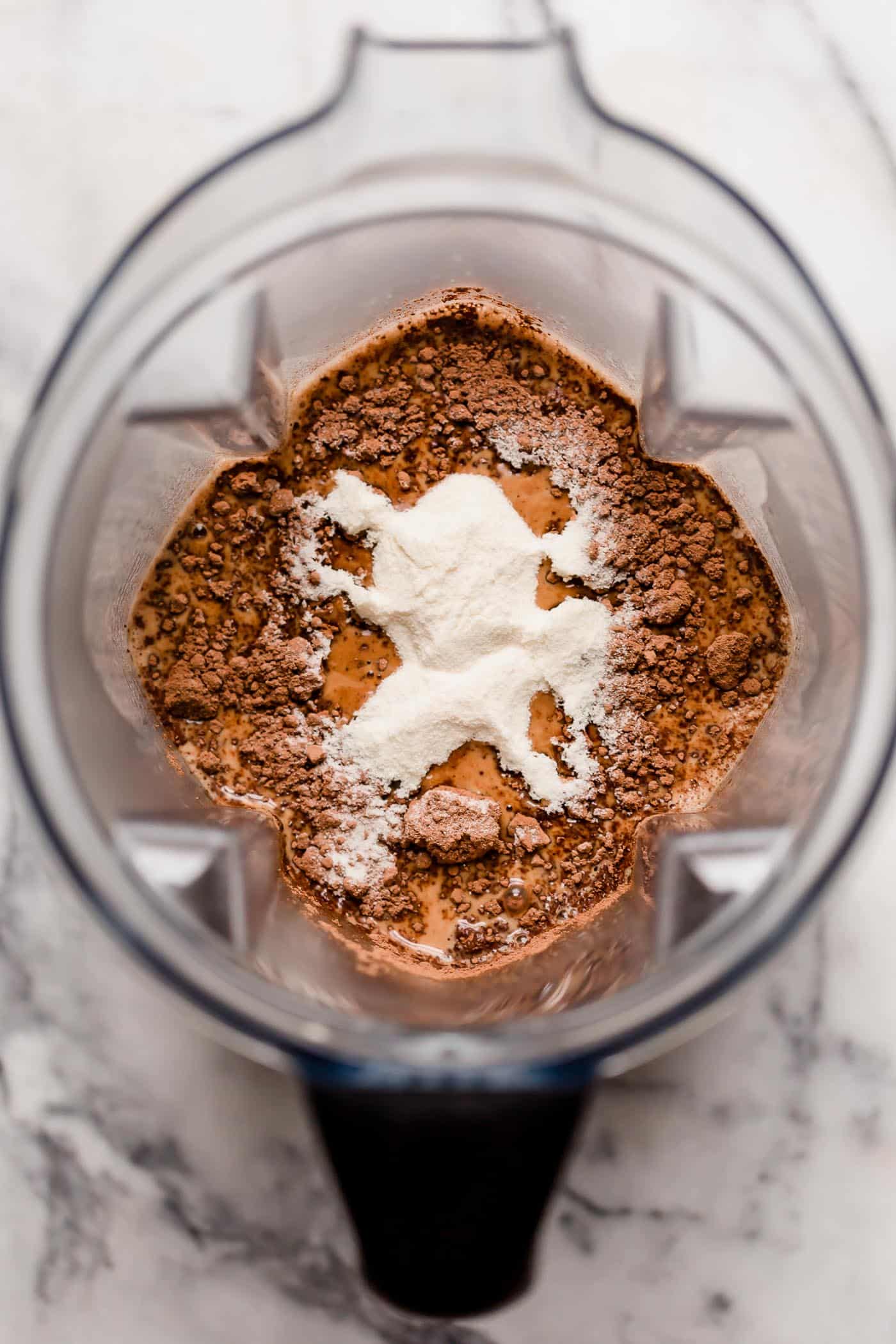 Pour vanilla extract.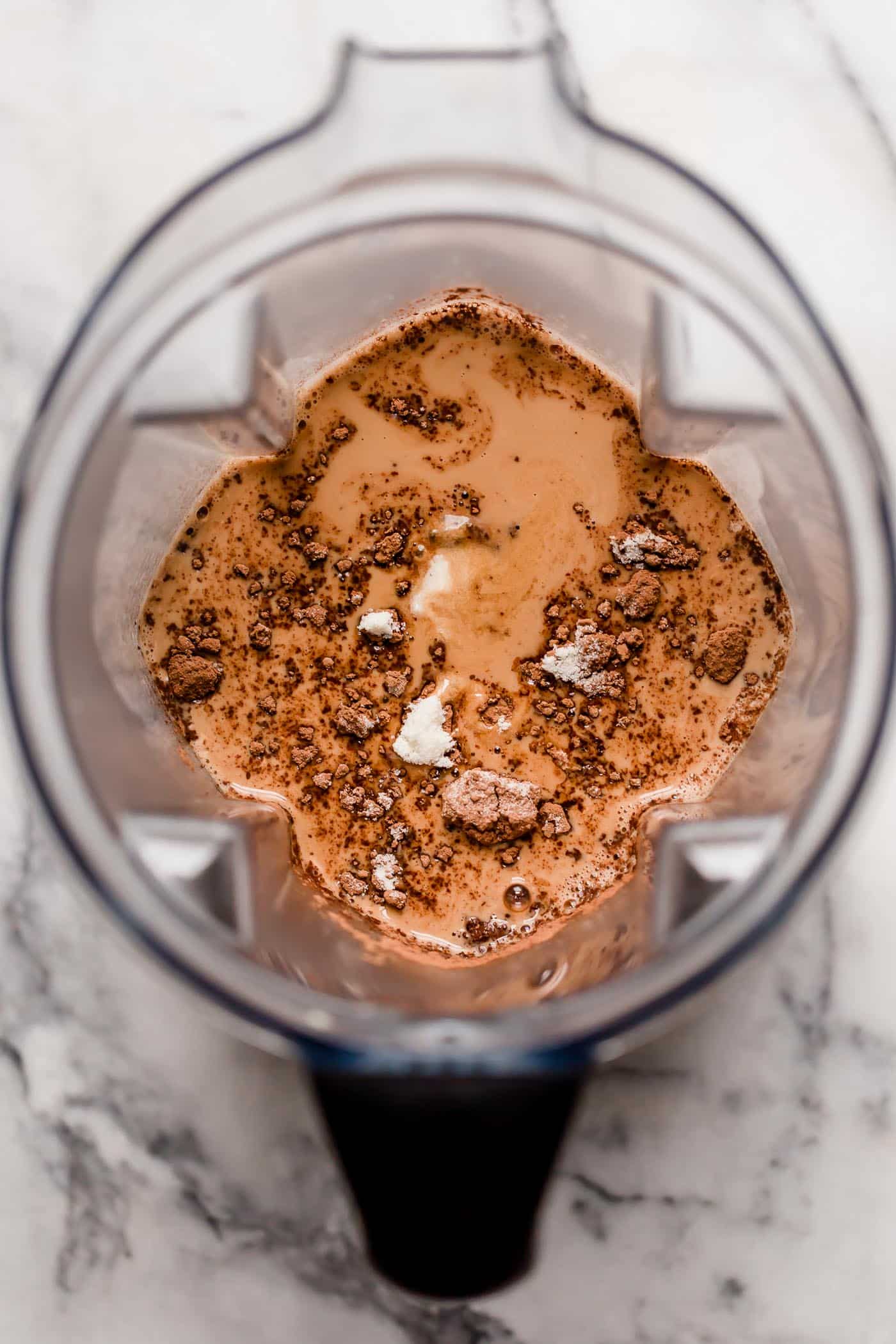 Blend all ingredients in blender and pulse until well-combined.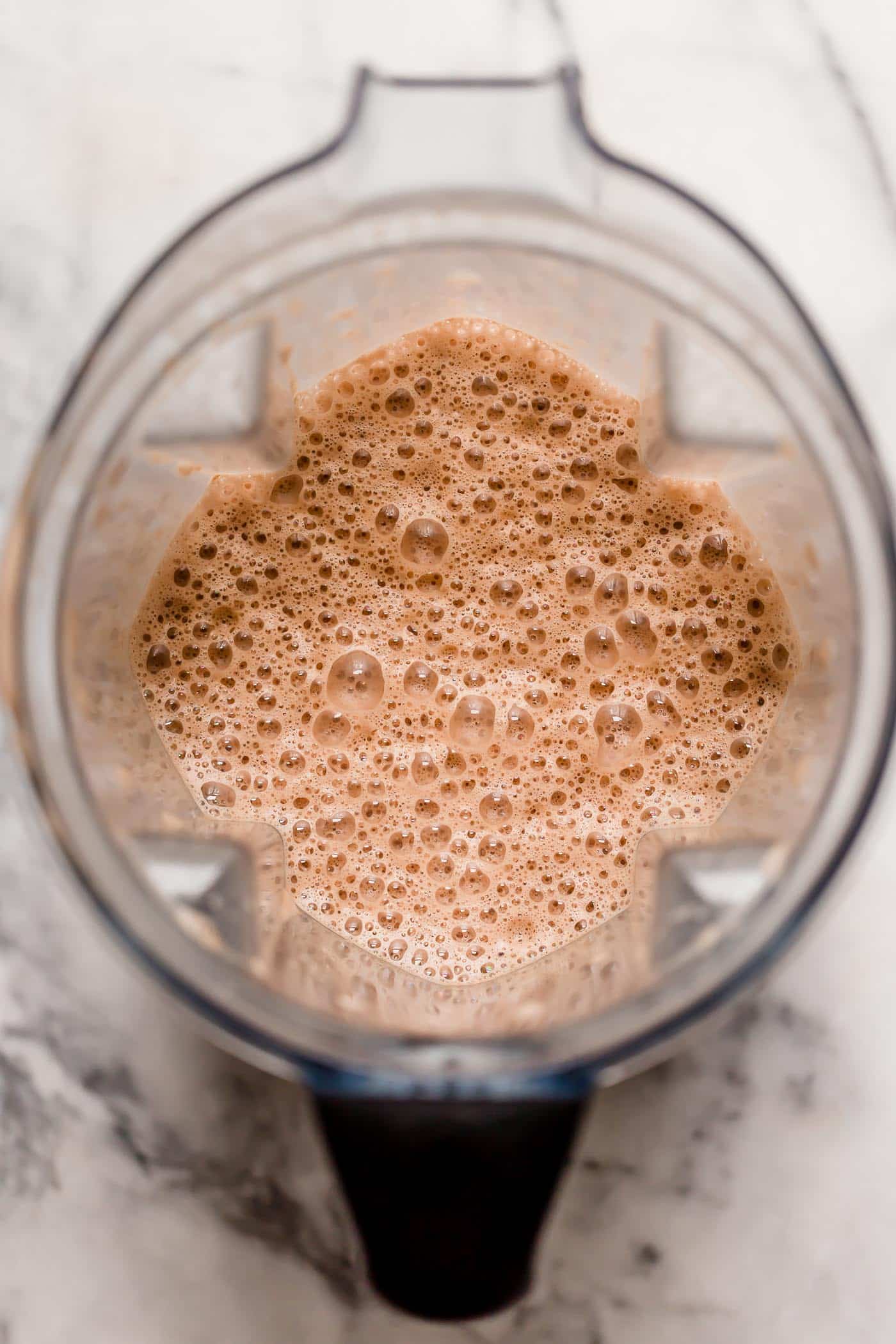 Pour into your favorite mug.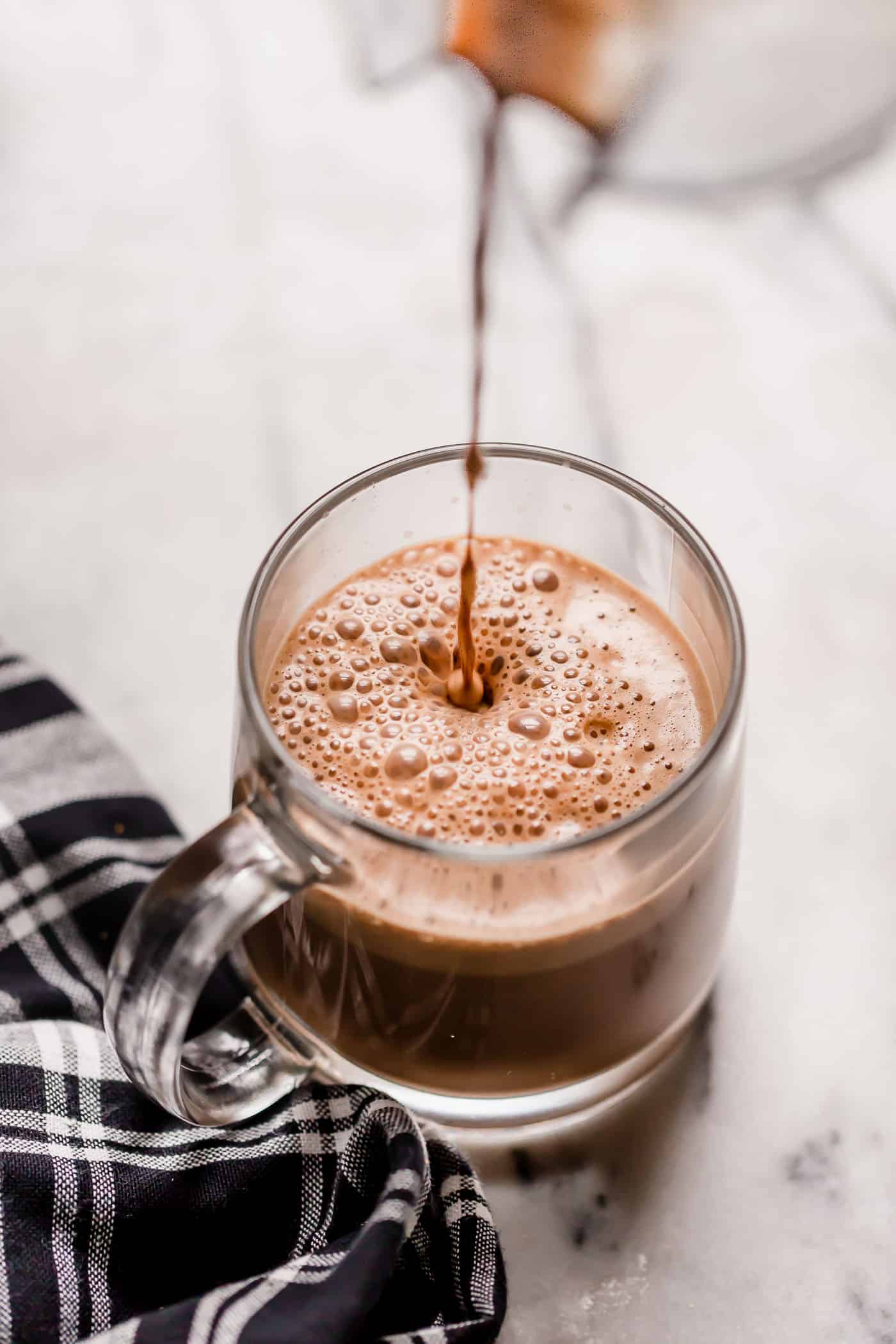 Sprinkle a dash of unsweetened cocoa powder on top for that gourmet feel, serve, and enoy!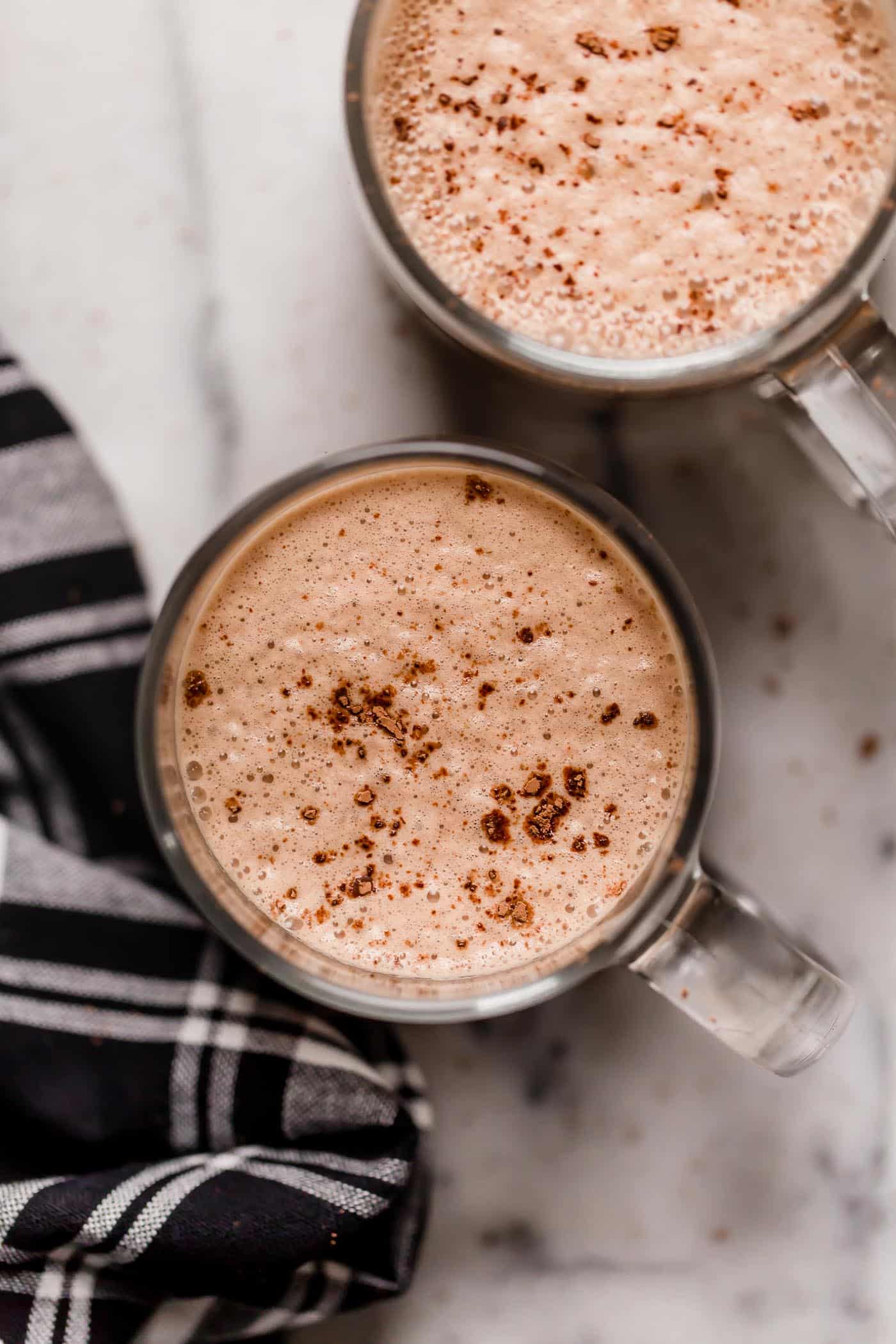 This bulletproof peppermint mocha is compliant with so many types of diets and lifestyles
Whether you follow a primal or keto diet, want to keep your carbs low or maintain a nut free or egg free lifestyle, this copycat Starbucks peppermint mocha is perfect for you!
Keto and Low Carb: If you follow a keto or low carb diet, this drink recipe is a fantastic option! Each serving has only 4.8 grams of net carbs.
Primal: This bulletproof peppermint mocha follows primal diet restrictions.
Egg Free: Eggs are not used to make this peppermint mocha.
Nut Free: There are no nuts or nut products in this Starbucks peppermint mocha recipe, making it perfect for those with nut allergies and intolerances.
Coconut Free: Coconut products are not included in this drink recipe.
Refined Sugar-Free: Thanks to the use of Lakanto Monk Fruit Sweetener, there is NO refined sugar in this recipe!
Looking for more yummy Real Balanced drink ideas?
If you are looking for more drink ideas, you have got to try these out!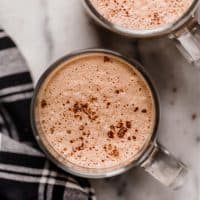 Bulletproof Peppermint Mocha
---
Author: Sara Nelson
Prep Time: 5 minutes
Cook Time: 5 minutes
Total Time: 10 minutes
Yield: 2 servings 1x
Category: Drink
Method: Blend
Cuisine: American
Description
If you love Starbucks peppermint mocha you are going to love my keto bulletproof peppermint mocha. This bulletproof peppermint mocha is the perfect recipe for anyone following a low carb, keto, primal or nut free diet.
---
---
Instructions
To a small pot over medium heat, simmer heavy cream until bubbling.
To a blender, add all ingredients and pulse until well-combined. Enjoy!
Keywords: bulletproof peppermint mocha, starbucks peppermint mocha recipe, copycat starbucks peppermint mocha, diy peppermint mocha, how to make starbucks peppermint mocha
Photo credit: Jess Larson
Reader Interactions