Wondering if you can eat bread while on keto? Simple answer: YES, you can! I even made it easier for you and rounded up 7 best keto diet breads that won't kick you out of ketosis. Enjoy!!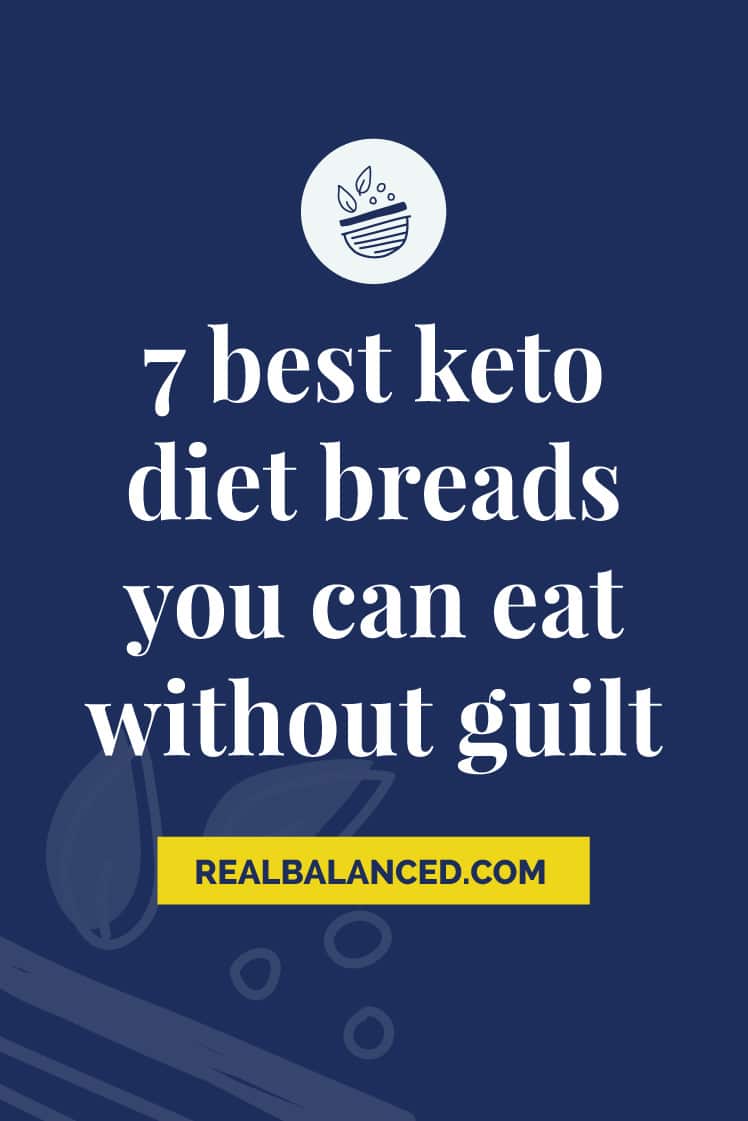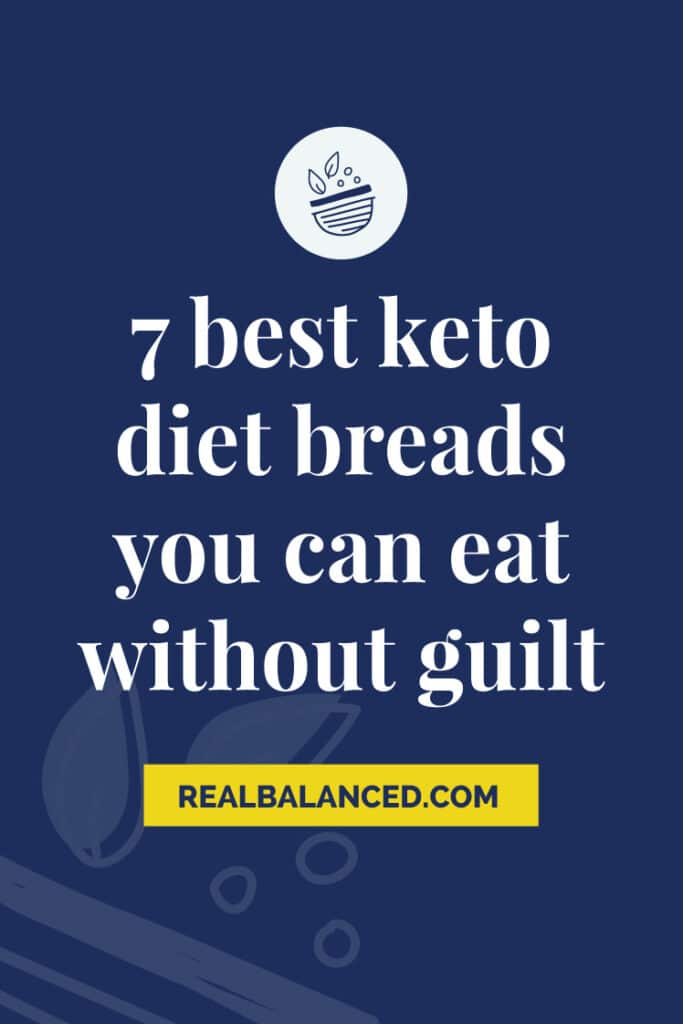 I bet you've never realized how much bread an average person consumes in our modern-day diet until you began eating on a low carb or keto diet. Lucky for you, keto-friendly breads are invading our grocery stores and it is now easier than ever to enjoy some of your favorite sandwiches while still abiding by your low carb diet.
What Makes Keto Diet Breads Low-Carb?
These are some key components we should be looking for when identifying keto bread: ingredients, net carbs, and high fiber content.
Buy Bread with Low Net Carbs

Low net carbs are the largest element of a keto diet. This is different than total carbs.
Net carbs are carbs that are absorbed by the body. When determining the net carbs, subtract the fiber and sugar alcohols from the total carbs on the nutrition facts label.
Generally speaking, most people on the keto diet should only consume 20-60 grams of carbs per day. To keep your diet on track, you'll want to consume keto bread that is between 8-10 total carbs per serving size.
Focus on High Fiber
The more fiber the better, but typically keto bread ranges from 3-5 grams of fiber. When you consume more fiber, you decrease the number of carbs your body digests.
Pay Attention To the Ingredients in the Bread
Another detail you'll want to pay close attention to is the main ingredient in the bread. It should have a glycemic index of 55 or lower to fit into a keto diet.
Eating bread on keto is ordinarily a huge no-no due to the high amount of carbs found in a single slice. Due to many of the vegetables apart of the keto diet having carbs present, it is usually wise to eliminate other grains and starches.
Despite this known fact, low carb bread does indeed make a fantastic alternative for those times when a lettuce wrap just isn't enough.

7 Best Keto Breads You Can Buy
Sure, you can always make homemade keto bread yourself, but sometimes it's so much more convenient to just buy a loaf that's ready-to-eat. And we're all about helping you save tons of time without compromising nutrition and flavor.
Here are 7 of the most delicious low-carb breads in the market:
Sola Sweets is a company that specializes in many different keto-friendly products, one being bread. With only 3g net carbs and 6g of protein per slice, their low carb loaves are a great option to replace the classic sandwich bread you grew up eating.
With four flavor options, you won't be able to tell the difference. Low carb and delicious? Yes, please!
Where to Buy: Sola Sweets products can be bought at Martin and Giant food stores, Walmart, as well as Amazon for delivery straight to your door.
For those of you that have no wiggle room in your diet for carbs, ThinSlim Zero Carb Bread will be for you. Weighing in at zero net carbs and 7g of fiber, this bread isn't as airy as some of the others on this list but will make a favorable substitute if the texture isn't an issue for you.
Where to Buy: ThinSlim products can be bought at Walmart, Martin's and Giant food stores, and of course, Amazon.
Another zero carb bread is the one from KetoThin's. Their bread is a bit more filling than the others and holds a cake-like texture. They even have low carb brownies!!
Where to Buy: I have only seen this brand for purchase online at Amazon and Julian Bakery.
Not to be confused with Sola Sweets Sandwich Bread, this is SoLo Carb Country bread. With only 3g of net carbs, this might be the closest you get to "real bread". This Wisconsin homegrown bread is very light and soft, it also has three flavors.
Where to Buy: You can find this bread on Amazon.
Mikey's is a brand you're more likely to see in a grocery store. Most commonly known for their English muffins, they have perfected their keto food variety. This bread has only 2g net carbs per slice.
If you want something you can easily pick up at the grocery store, Mikey's bread is the way to go.
Where to Buy: Mikey's bread is sold at Walmart, Target, and Amazon.
This bread is best as a substitute for wheat bread and is a prime alternative for sandwiches that aren't being cooked or toasted in any way. At only 6g net carbs per slice, this bread is packed full of nutrients as well.
That being said, it won't keep you full for long so keep that in mind when purchasing this Oasis Low Carb bread.
Where to Buy: This brand is a bit harder to find, but can be purchased on Amazon.
The main ingredients in this Base Culture bread are almond butter and cashew butter, which makes the bread super moist but can cause a hassle when trying to toast.
This sandwich bread contains only 6g of net carbs total and is very dense compared to the other brands we've listed.
Where to Buy: Base Culture can be bought at Walmart and online from Amazon and Base Culture themselves.
You Can Enjoy Bread on Keto
As you can see, it is absolutely possible to enjoy eating bread on keto! You just need to be mindful of the ingredients, pick the ones that are high in fiber and low on carbs.
Not sure what to watch out for? I've listed a few to help you screen your loaves the right way.
Traditional bread ingredients you will want to avoid are:
These items are high in grains and carbs, resulting in your body getting booted out of ketosis when eaten. Fortunately, there are SO many keto bread options available in the market.
You know what they say! Where there's a will in keto, there's a way. Try some of the brands I've listed and you may well discover a new essential household staple!
More Keto Resources
The secret to success on keto is support and information, and you'll find both on Real Balanced! If you enjoyed learning about these 7 keto diet breads, you'll enjoy these shopping guides too:
Reader Interactions