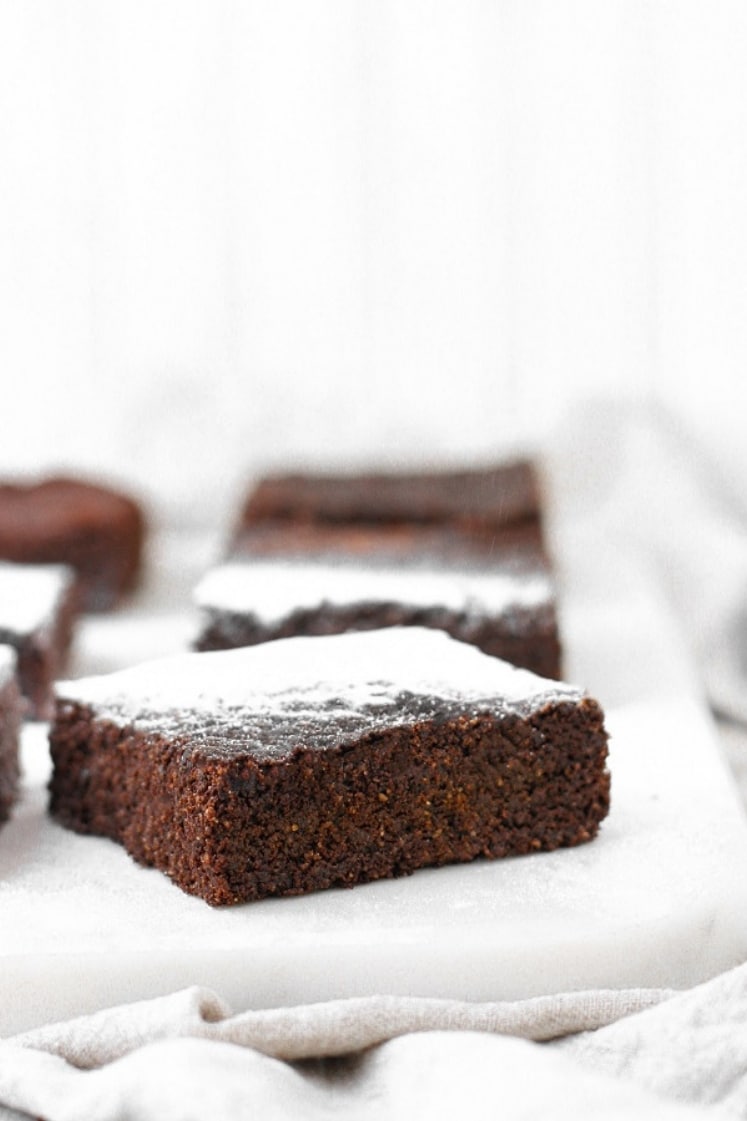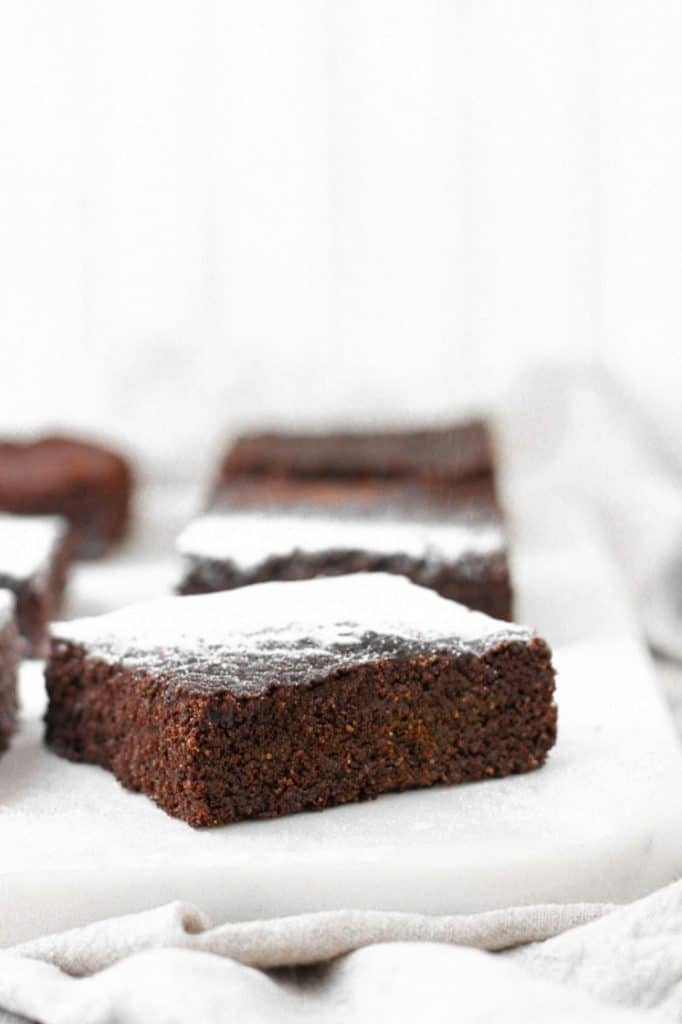 These Keto Brownies are the ultimate keto-friendly, dairy-free, and paleo-compliant dessert! Deliciously fudgy and chocolatey, they are sure to be a hit!
I am a total sucker for brownies. They involve my two favorite things: baked good + CHOCOLATE. Yep, sign me up!
Since I began following a ketogenic way of eating, I hadn't enjoyed a brownie, so this recipe has been longggg overdue. Finally, after some alterations, I can say that this recipe will forever be on repeat in the Nelson household.
Fudgy, Chocolatey Goodness Keto Brownies!
These Keto Brownies are low in carbs, but full of all of the flavor and texture you love about brownies!
Allergy- and Diet-Friendly Keto Brownies (Dairy-Free, Vegetarian, Paleo)
I tweaked this recipe multiple times to ensure that the result tasted like traditional store-bought brownies, but could remain dairy-free. For anyone with a dairy or lactose allergy or intolerance that also loves brownies, this recipe is sure to become an instant favorite!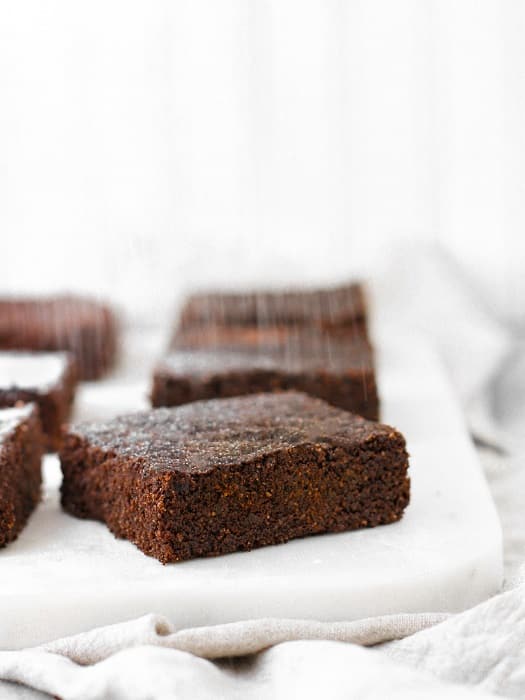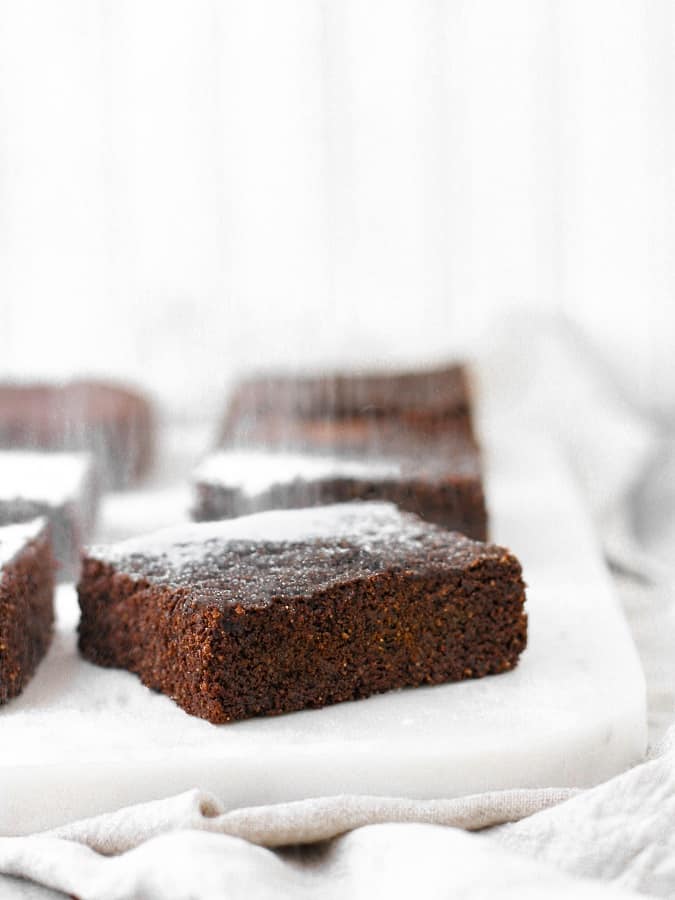 Net Carbs In Keto Brownies
One serving contains 2.3g net carbs per serving.
Diets This Keto Brownies Recipe Is Compliant With
This recipe is keto, low-carb, paleo, dairy-free, vegetarian, gluten-free, grain-free, and refined-sugar-free.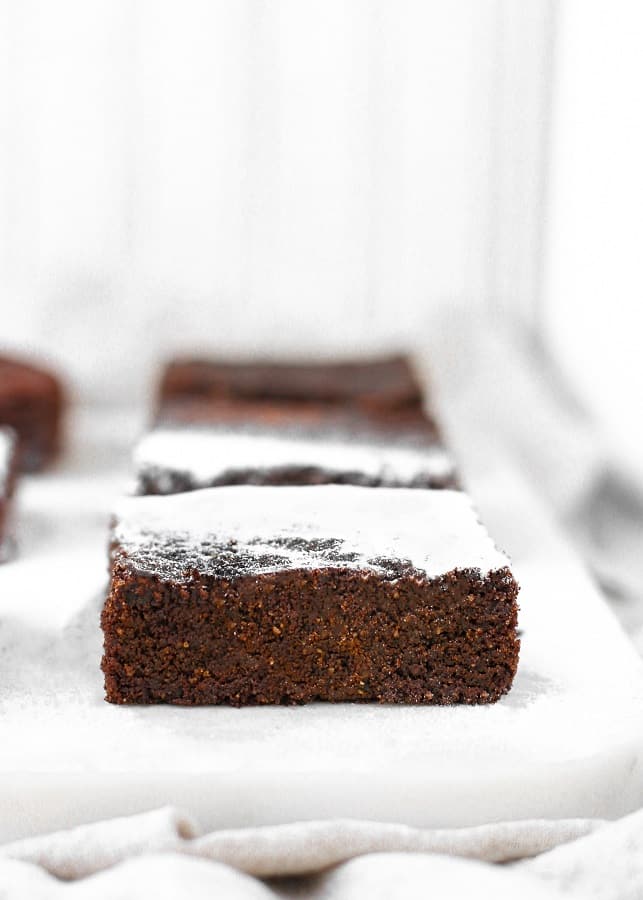 Looking for other low-carb and keto friendly dessert recipes to prepare for your friends and family? Browse through dessert recipes for inspiration.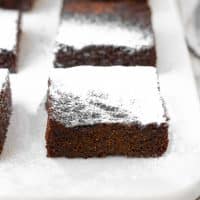 Keto Brownies
---
Author: Sara Nelson
Prep Time: 10 minutes
Cook Time: 20-25 minutes
Total Time: 30-35 minutes
Yield: 12 Brownies 1x
Category: Dessert
Method: Bake
Cuisine: American
Description
These Keto Brownies are so fudgy and delicious! This recipe is keto, low-carb, paleo, dairy-free, vegetarian, gluten-free, grain-free, refined-sugar-free, and only 2.3g net carbs per serving!
---
---
Instructions
Preheat oven to 350 degrees and line 8×8 baking pan with parchment paper (use enough parchment paper that the edges fold outside the rim of the pan).
Melt coconut oil in microwave.
In a mixing bowl, combine dry ingredients and whisk until well-combined.
To dry ingredients, add melted coconut oil and beaten eggs and mix with electric mixer. Slowly add almond flour and continue to mix with electric mixer until fully-incorporated.
Using a rubber spatula, scrape mixture into prepared baking pan.
Bake for 20-25 minutes. Remove from oven after checking that a toothpick can be poked into center of brownies and comes out cleanly.
Allow to cool, remove brownies from pan by pulling at edges of parchment paper, and cut into desired size.
Optional: pulse 2 tbsp monk fruit sweetener in blender to powder and dust powdered sweetener atop brownies.
Keywords: keto dessert, low-carb dessert, keto brownies, low-carb brownies, keto paleo dessert, paleo brownies, dairy-free brownies, dairy-free keto dessert
Reader Interactions