These Keto Chocolate Sea Salt Cookies are soft, chewy, grain-free, dairy-free, and low-carb!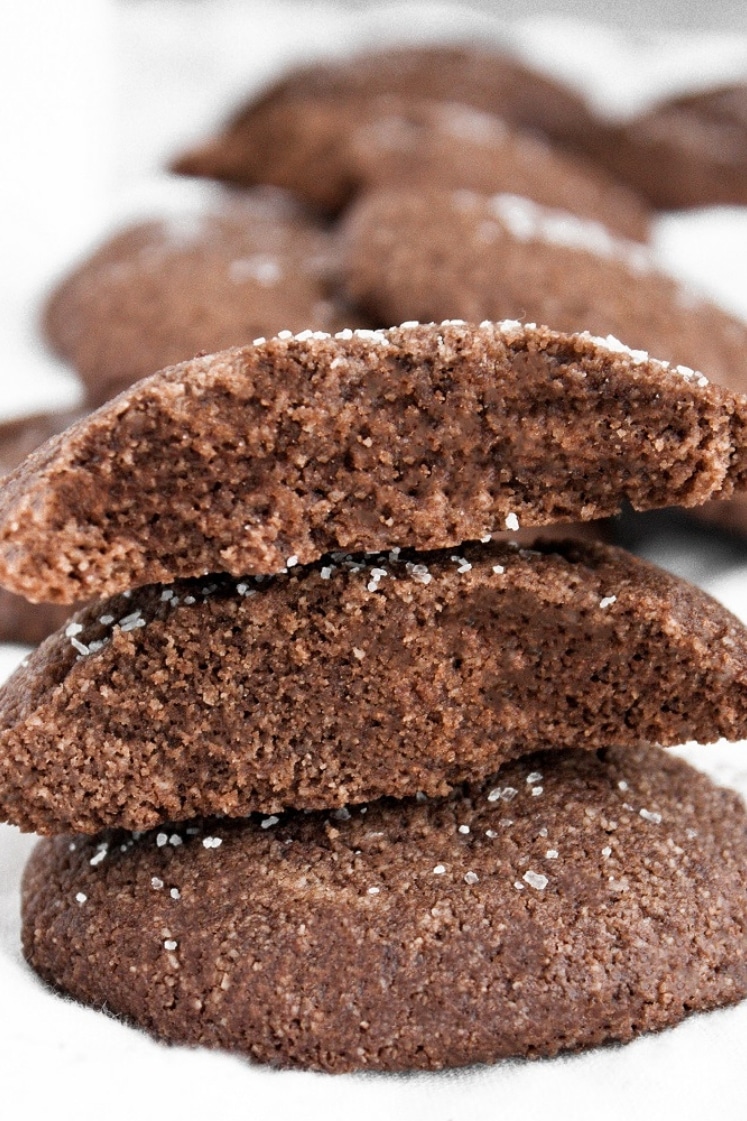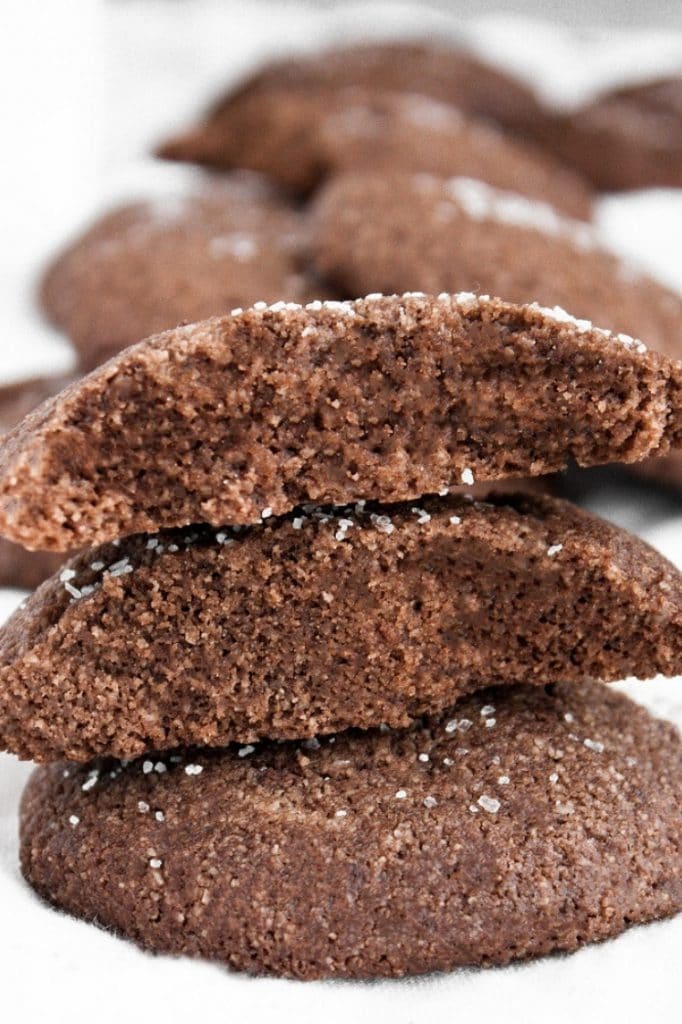 Bake up a batch for an after-dinner dessert, holiday gathering, or work party and everyone who tries one is sure to be impressed!
Soft, Chewy Low-Carb Chocolate Salted Cookies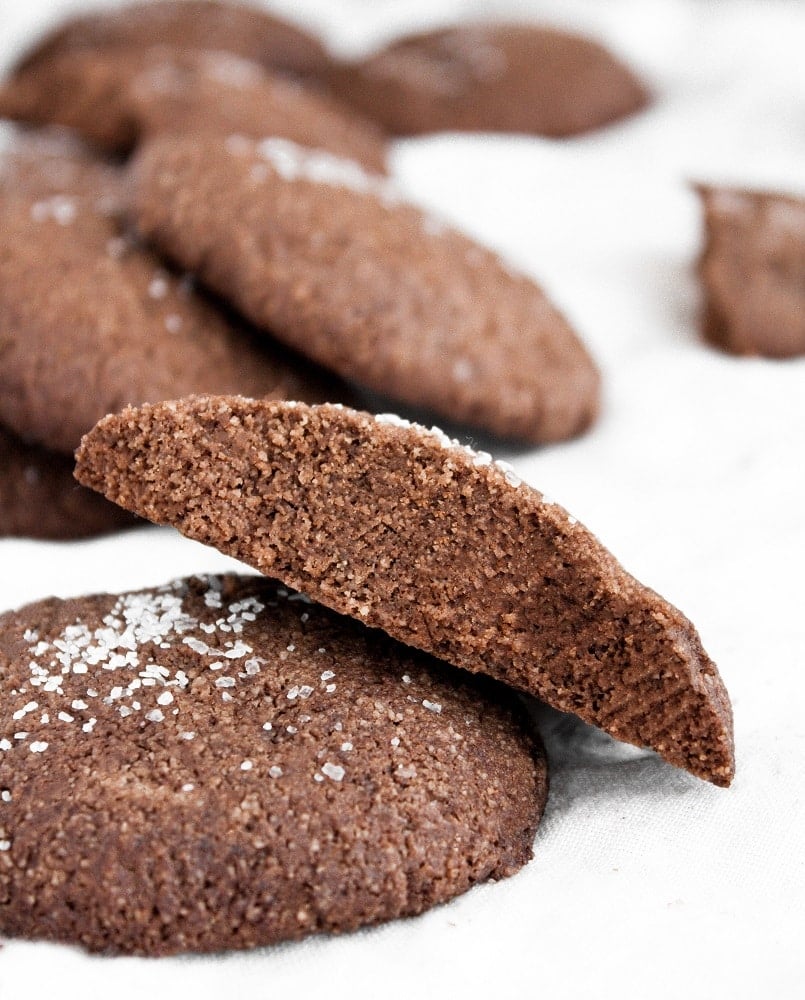 Previously, I shared one of my personal favorite recipes, Low-Carb Cookies, which has quickly also become a reader favorite. Inspired by those cookies, this recipe turned out just as soft and delectable as the original. Plus the addition of THE BEST flavor combo: chocolate and sea salt makes it extra yummy!
Diets This Keto Chocolate Sea Salt Cookies Recipe Is Compliant With
Made with simple and wholesome ingredients, these cookies are very diet-friendly, making them a great dessert option to bring to parties and gatherings so everyone is able to enjoy!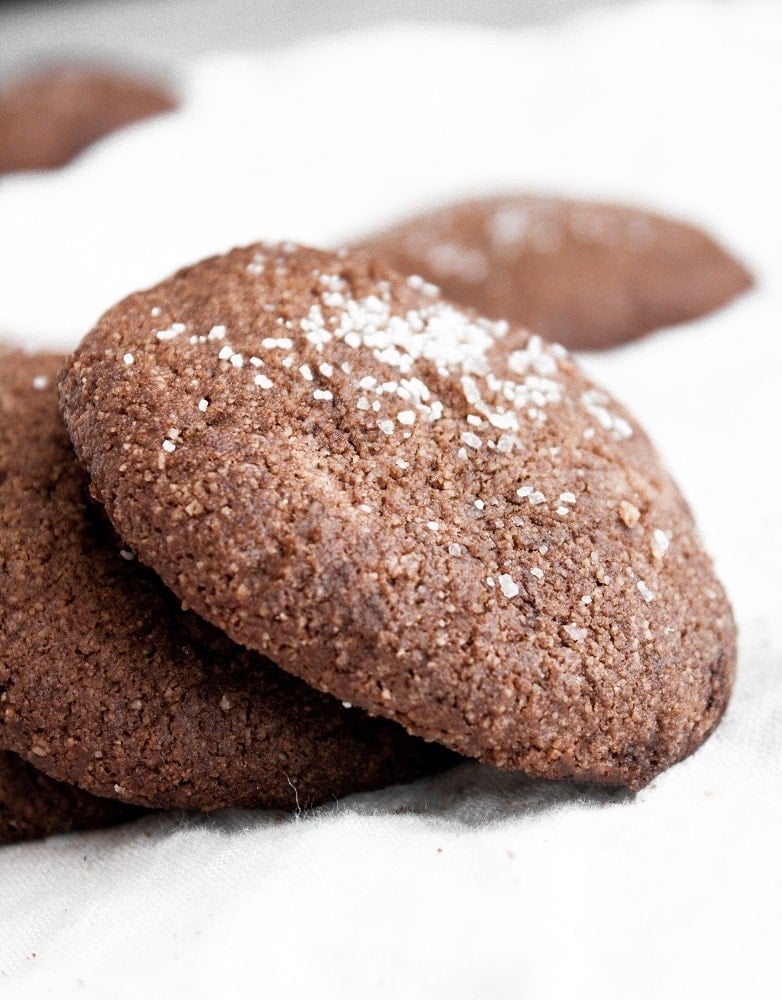 Low-Carb and Keto: At only 1.6 grams per serving, there are minimal carbs in these cookies!
Paleo: Grain-free, gluten-free, dairy-free, soy-free, and refined-sugar-free, these Keto Chocolate Sea Salt Cookies are about to be your new favorite paleo treat!
Dairy-Free: Coconut oil had been used in this recipe to replace butter or ghee. This makes these cookies perfect for someone with a dairy allergy or lactose intolerance!
Gluten-Free and Grain-Free: Made with almond flour, these cookies are free from grains and gluten.
Vegetarian: In addition to these cookies being low-carb and paleo-compliant, they are also vegetarian-friendly!
Refined Sugar-Free: This recipe used monk fruit sweetener, and does not contain traditional sugar or high glycemic sweeteners.
Net Carbs In This Recipe
With only 1.6g net carbs per serving, these cookies are perfect for your ketogenic diet!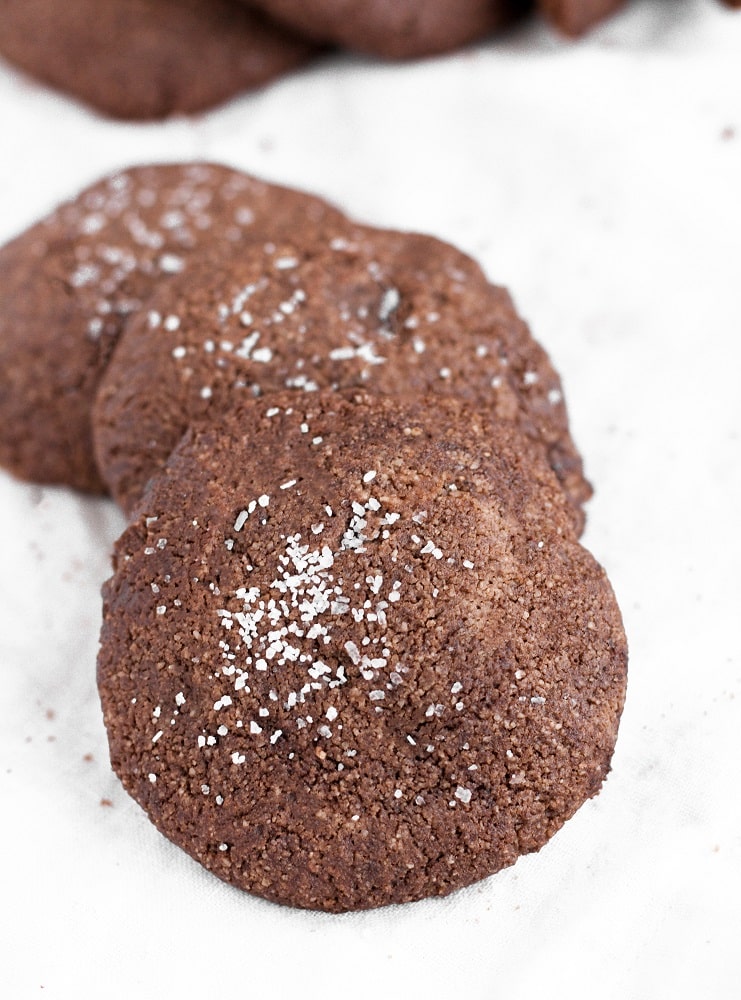 Need more information about monk fruit sweetener? I wrote a post answering all of your most frequently asked questions.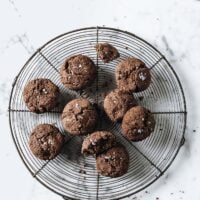 Keto Chocolate Sea Salt Cookies
---
Author: Sara Nelson
Prep Time: 15 minutes
Cook Time: 15 minutes
Total Time: 30 minutes
Yield: 10 cookies 1x
Category: Dessert
Method: Bake
Cuisine: American
Description
These Keto Chocolate Sea Salt Cookies are soft, chewy, and totally irresistible! They are keto, low-carb, paleo, dairy-free, gluten-free, grain-free, vegetarian, refined-sugar-free, and only 1.6g net carbs per serving!
---
---
Instructions
Preheat oven to 350 degrees and line two baking sheets with parchment paper.
In a medium-sized bowl, using an electric mixer, mix together coconut oil, eggs, and vanilla extract until well-combined. (The mixture will appear lumpy.) Add golden monk fruit sweetener, cocoa powder, baking powder, and salt. Mix again until all ingredients are fully incorporated.
A little at a time, to same mixing bowl, add in coconut flour and mix with electric mixer.
Roll dough into 10 evenly-sized balls. Lightly press down on each dough ball and place 5 cookies on each of the prepared baking sheets. (Note that the cookies will spread when baking so be sure to place them about 2-3 inches apart from one another.) Sprinkle a pinch of sea salt atop each cookie. (Remember that there is salt in the dough, so be careful to not add too much atop cookies.)
One baking sheet at a time, bake cookies until you can insert and remove a toothpick into the center without any crumbs sticking, about 15-18 minutes. (Resist the urge to overcook them as they will firm up as they cool.)
Remove cookies from oven and allow to cool completely. Once cooled, carefully lift cookies off of parchment paper and serve.
Keywords: Keto Chocolate Sea Salt Cookies, keto chocolate cookie, low-carb chocolate cookie
Reader Interactions