With these easy keto comfort food recipes, you can have the satisfaction of enjoying your childhood favorites while nourishing your body with the coziest and nutrient-dense dishes!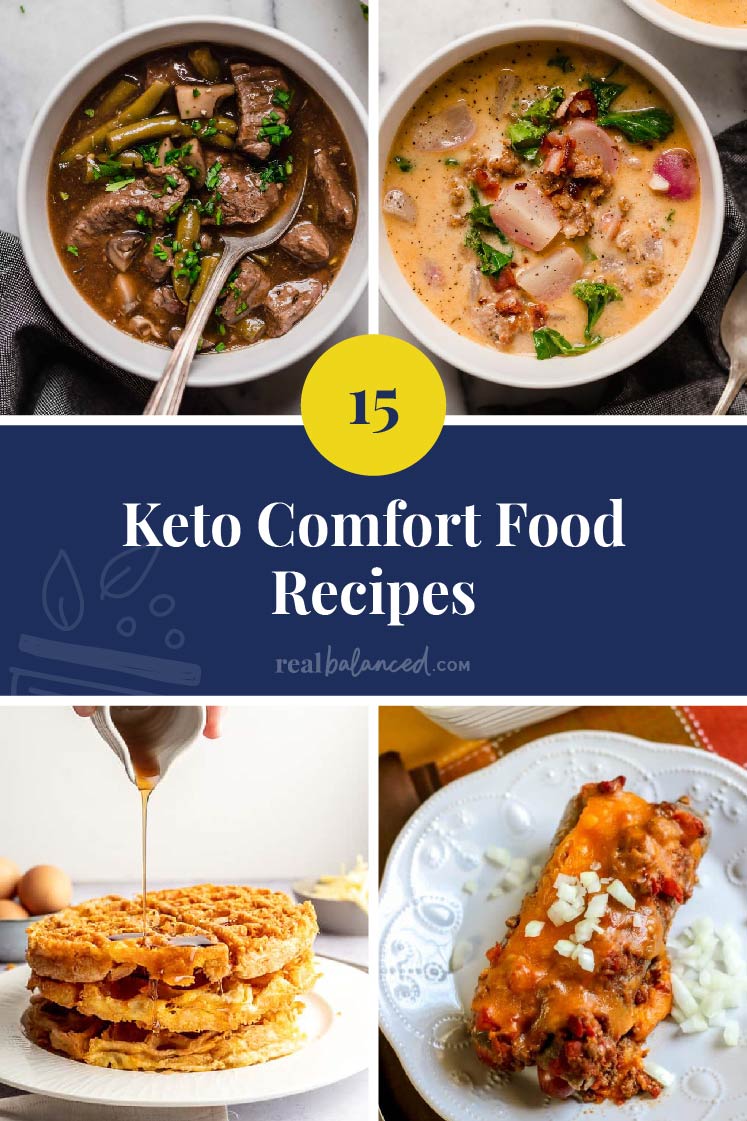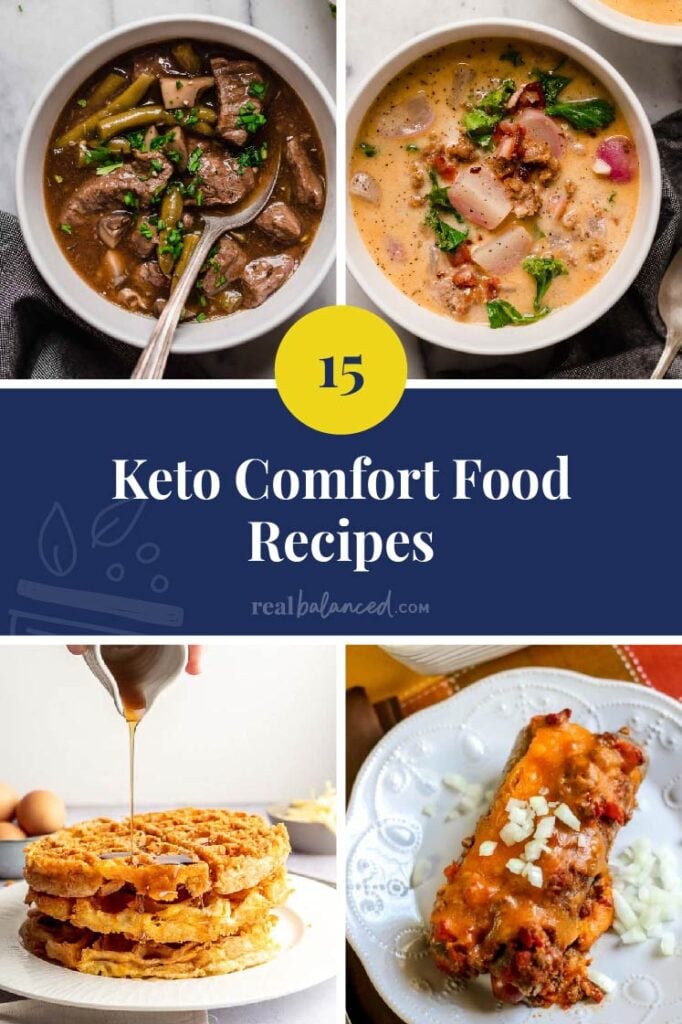 Nothing quite stirs our hearts and nostalgia than the delicious comforting food we've enjoyed as children. Some of us love soups, some prefer freshly baked casseroles, while others opt for more crispy and even meaty dishes.
The point is, there's always going to be something that makes our inner child all excited for breakfast, lunch, and dinner. This recipe roundup is dedicated to all the comfort food we looked forward to but with a keto-friendly twist!
What are keto comfort food?
Keto comfort foods are otherwise high-carb dishes that have been recreated to suit the ketogenic diet. As you might already know, going on keto means that you are allowed a total of 20 to 50 grams of carbohydrates per day. Anything above that will definitely kick you out of ketosis.
How to make comfort food keto-friendly?
Although the keto diet may seem restrictive, it is not at all impossible to make comfort food deliciously low-carb. With these alternative ingredients, you can make the swap to make these dishes more nutrient-dense while still paying homage to the classic comfort food recipes.
Cauliflower can be made into keto-friendly rice, stuffing, mashed potatoes, and as a base for your keto pizza.
Jicama, when seasoned and baked, turns into keto french fries!
What other vegetables can I add to my keto comfort food without compromising the flavor?
You can use these light and mild-tasting veggies to amp up the nutritional value of your meals.
Kale – contains in calcium, fiber, magnesium, potassium, protein, and vitamins A, B-6, & C.
Spinach – contains calcium, fiber, folate (also known as folic acid or vitamin B9), iron, magnesium, protein, potassium, and vitamins A & K1.
Zucchini – contains calcium, fiber, iron, magnesium, protein, potassium, and vitamins A, B6, & C.
Delicious Keto Comfort Food Recipes
The low carb comfort food recipes below are not only flavor-rich, but they are also jam-packed with nutrients and are great for sharing with family and friends – you know, just in case they want in on the cozy food too!
All of these recipes are keto-friendly and may also comply with several other diets. Just make sure you check the ingredients or the recipe author's notes at the bottom of each post.
---
Keto Comfort Food: Soups
PHOTO & RECIPE COURTESY OF Real Balanced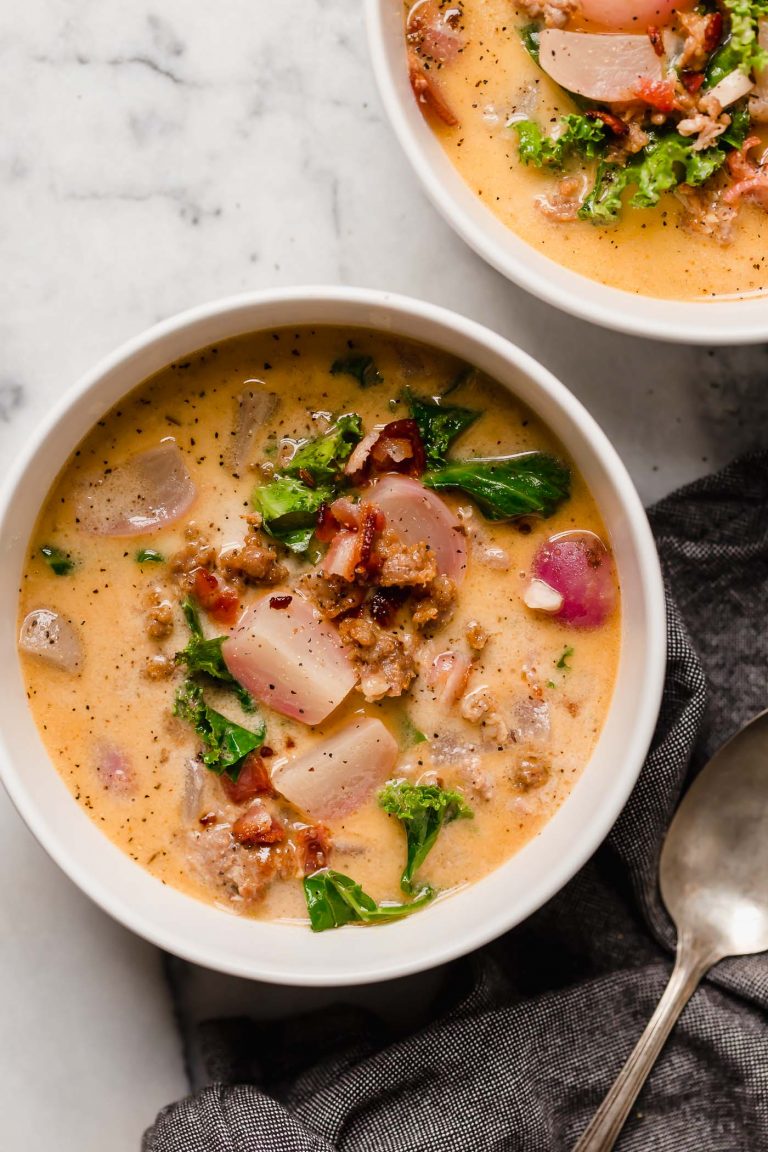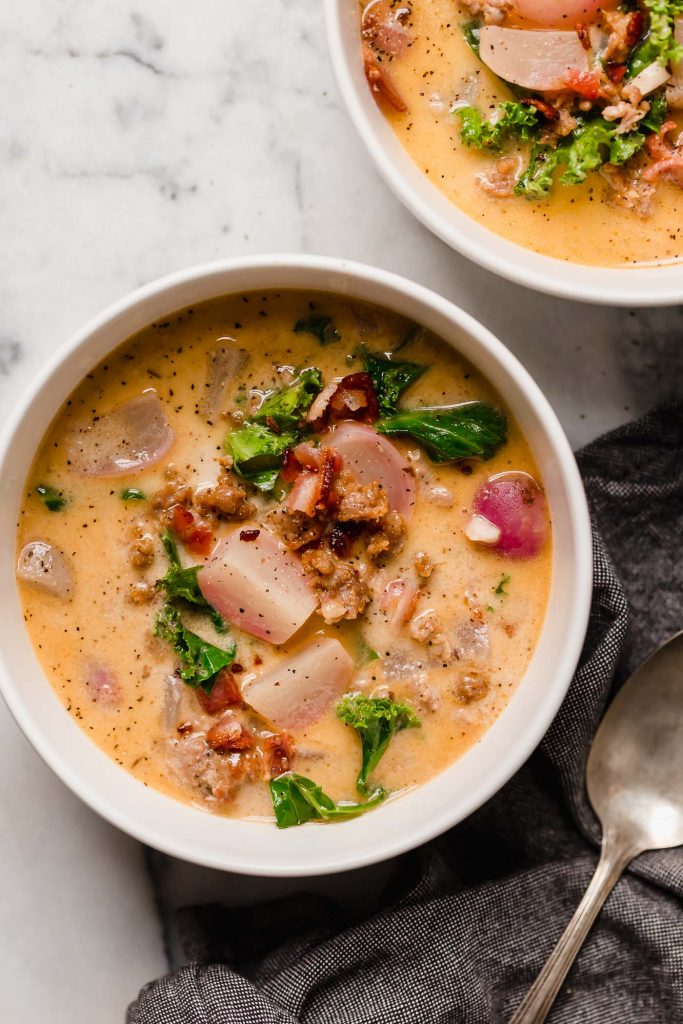 This one-pot wonder only takes 10 minutes to prep and 45 minutes to completely cook. It's perfect for those of you who have been searching for a great keto alternative to Olive Garden's Zuppa Toscana Soup.
Not only is making this dish yourself going to save you money because this recipe yields 8 servings, but it's also going to help make sure that all the ingredients are low carb.
---
PHOTO & RECIPE COURTESY OF Appetite For Energy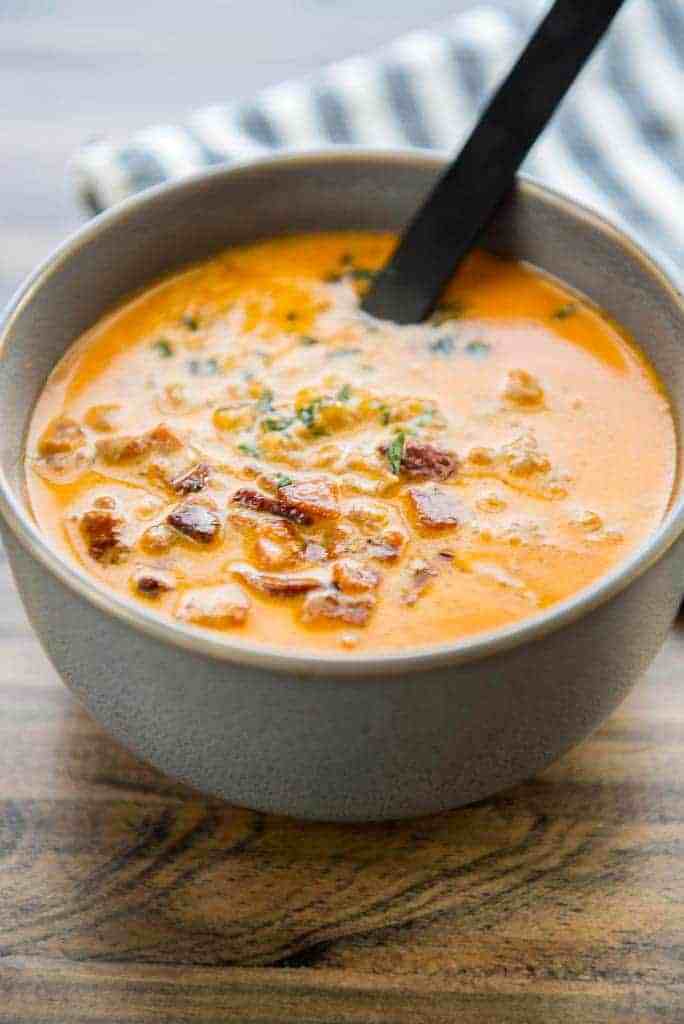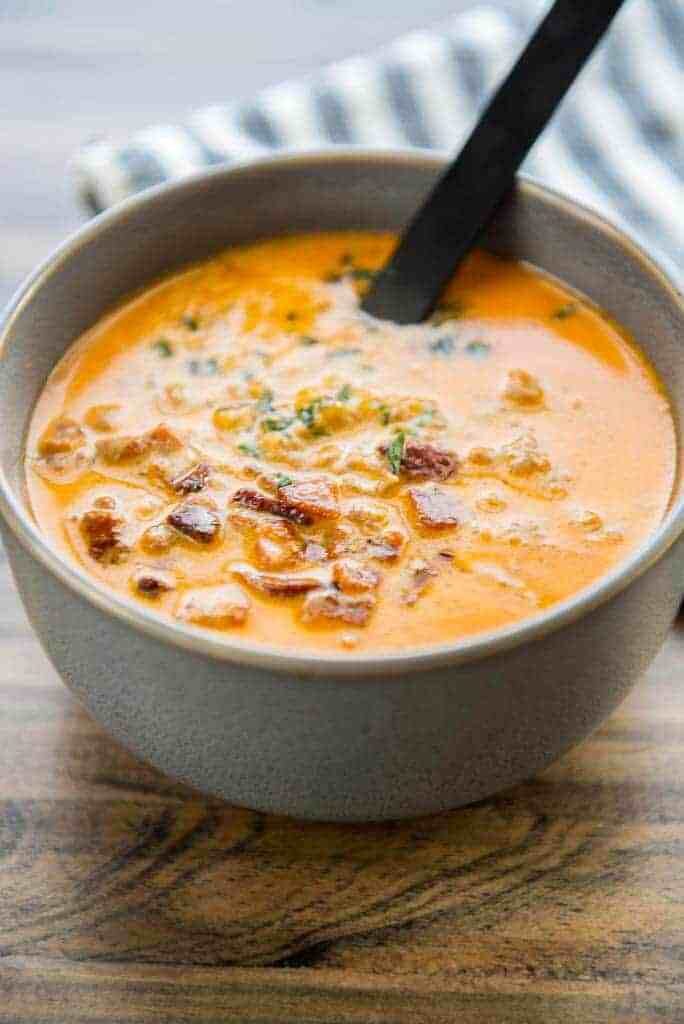 Torn between making a bowl of soup or grabbing a nice juicy burger for lunch, then this low carb cheeseburger soup might just be what you need!
This recipe is super easy and only requires cooking from ONE pot! Your growling stomach is going to thank you because, in just 30 minutes, you can have 4 glorious servings of this cozy yet soul-reviving soup ready to be served.
---
PHOTO & RECIPE COURTESY OF Low Carb Africa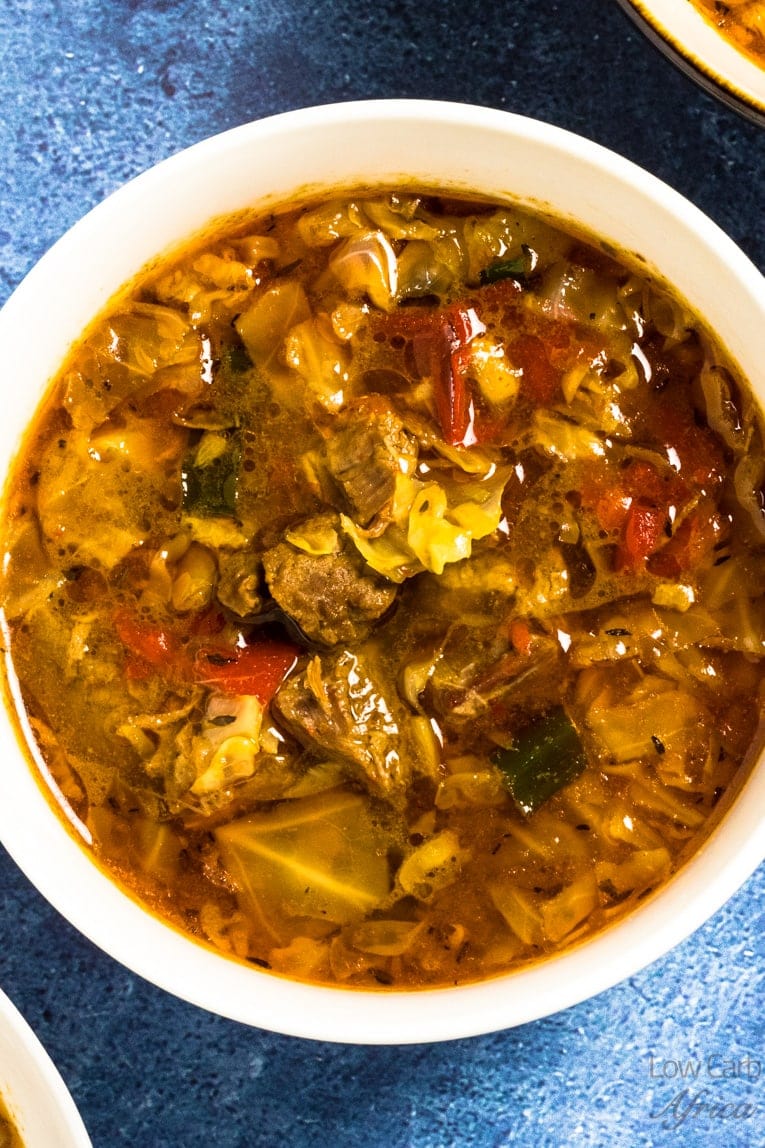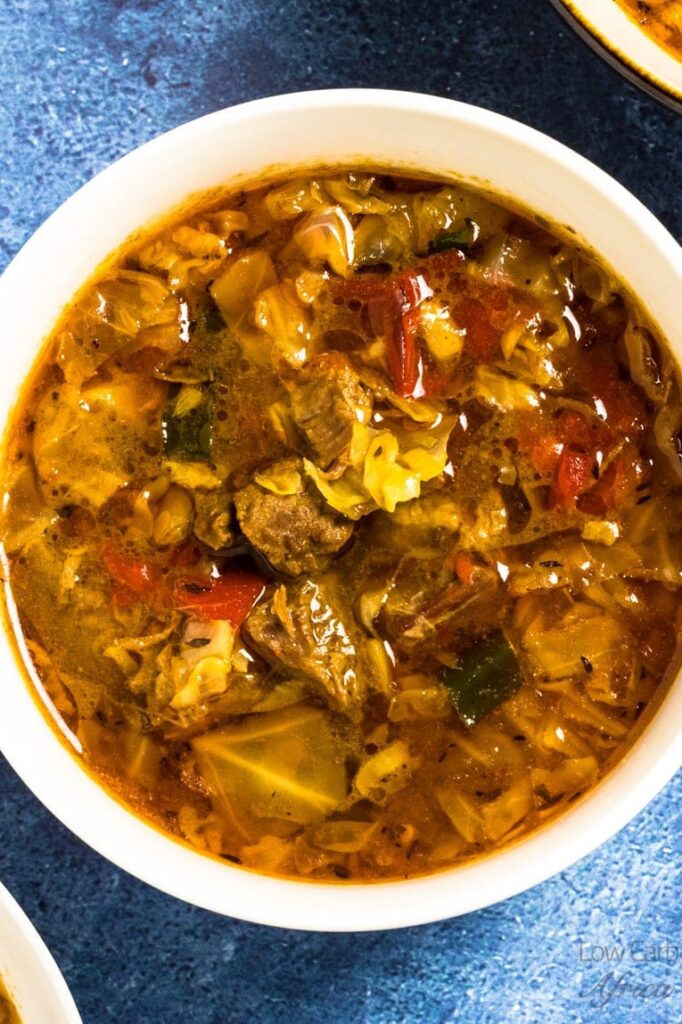 The beauty of making soups is that there are near-endless variations! This one is especially perfect for cold nights and if you just happen to have extra beef and a head of cabbage sitting in your fridge. You can make this recipe using an instant pot or a slow cooker and will make the beef soft and tender. If you're not a fan of creamy soups, then I highly recommend you try this one!
---
PHOTO & RECIPE COURTESY OF Yellow Glass Dish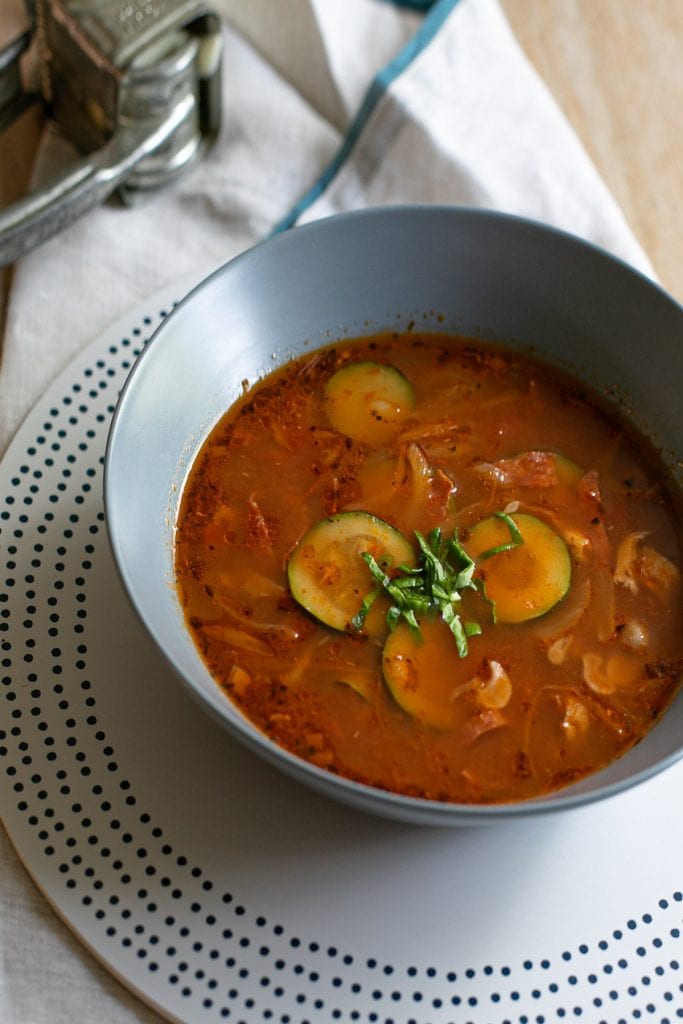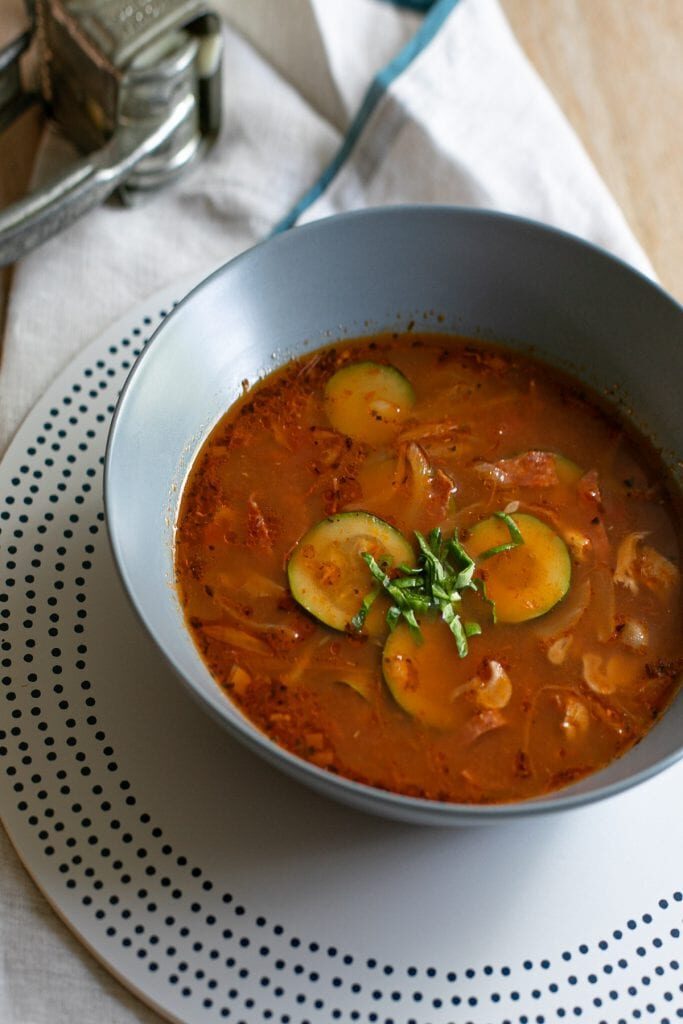 What year is it again? OF COURSE, there's going to be pizza soup! Just as there's a keto cheeseburger soup, this recipe brings together the best of two dishes – pizza and soup.
Not only will a bowl warm you up, but it's also easily customizable to suit your preferences! You want it spicy? Add a dash of cayenne pepper or hot sauce! Do you love mushrooms? Toss diced portabello or button mushrooms in there. Is vegetarian pizza soup your thing? Go ahead. There are so many pizza sou-possibilities to discover!
---
PHOTO & RECIPE COURTESY OF Real Balanced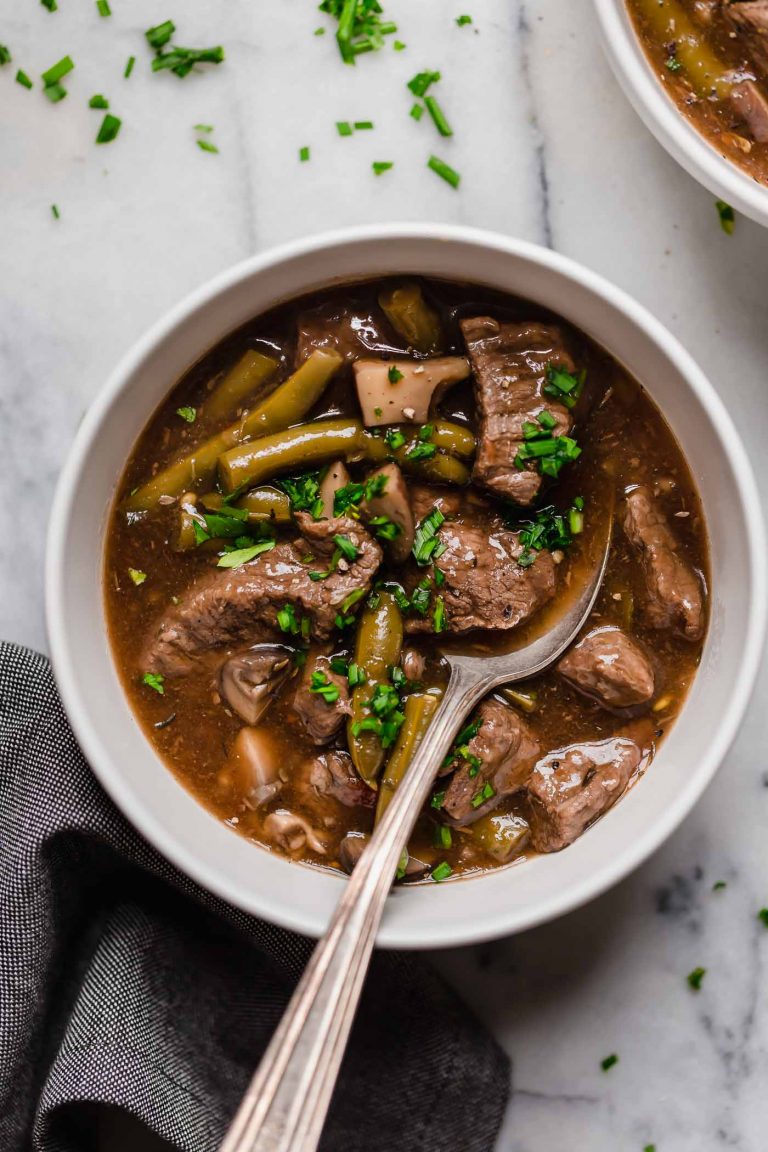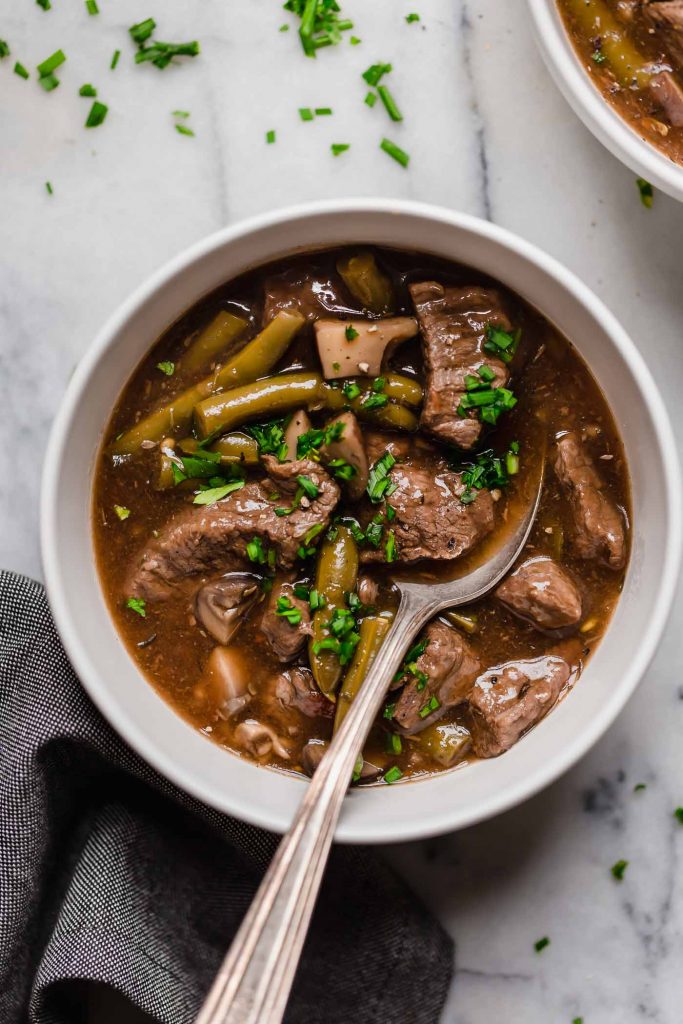 Do you love cooking with your instant pot? This is an excellent instant pot keto beef stew recipe to try! It's rich and thick, savory and satisfying… everything you've ever wanted your beef stew to be.
If that's not enough to catch your attention then you'd be delighted to know that this fan-favorite dish only has 3.3g of net carbs, is good for 8 servings (perfect for meal prepping and if you are wanting to feed your tribe of hungry ketoers), and is also compliant with nut-free, dairy-free, egg-free, and coconut-free diets.
---
Keto Comfort Food: Main Dish
PHOTO & RECIPE COURTESY OF Wholesome Yum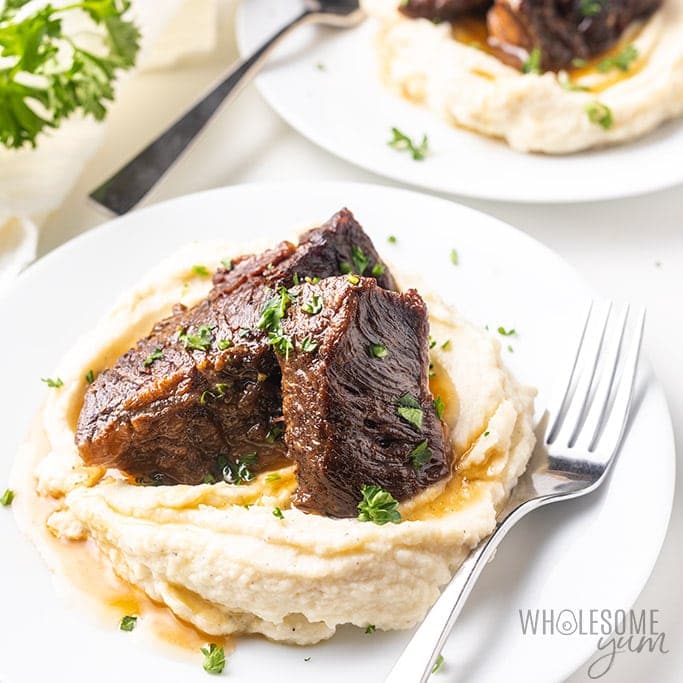 Meat lovers rejoice! This recipe was added here with you in mind.
Sometimes, comfort comes in the form of enjoying a plate of beef short ribs with some cauliflower mash. This recipe brings to life all the rich and savory goodness that you'd come to expect from perfectly seasoned and cooked beef short ribs.
Not only that, this one sure looks posh! Fancy keto comfort food date, anyone?
---
PHOTO & RECIPE COURTESY OF Keto Cooking Christian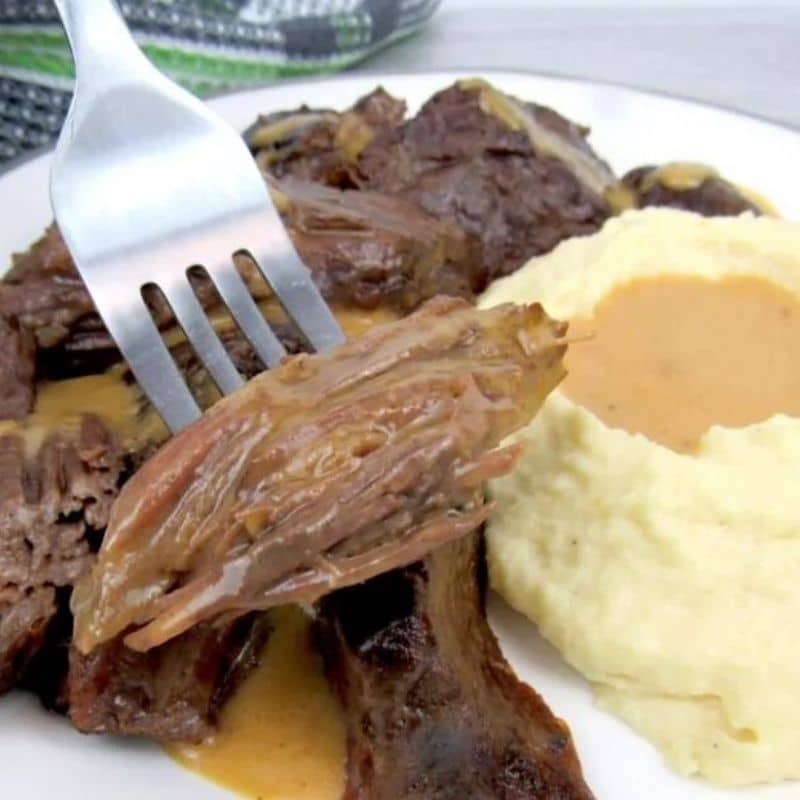 Okay, so maaaybe you like tender instant pot beef roasts BUT you can't picture yourself eating it off the bone. Well, say no more! This delightfully juicy pot roast is so tender it will melt in your mouth. Serve this with your favorite cauliflower mashed potatoes and gravy – et voilà, a perfect plate every time!
---
---
PHOTO & RECIPE COURTESY OF My Life Cookbook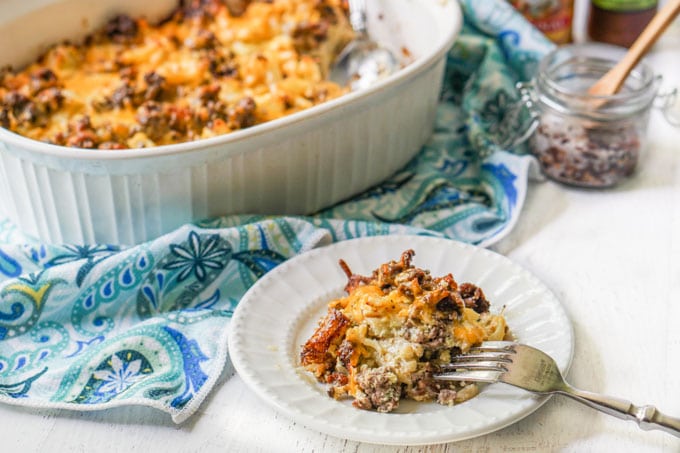 This recipe is for all of you who just love baking a casserole but also crave a cheeseburger every now and then. One of the great things about this dish is that it's freezer-friendly! Go make a batch and your meal prepping struggles will be a thing of the past.
---
PHOTO & RECIPE COURTESY OF Real Balanced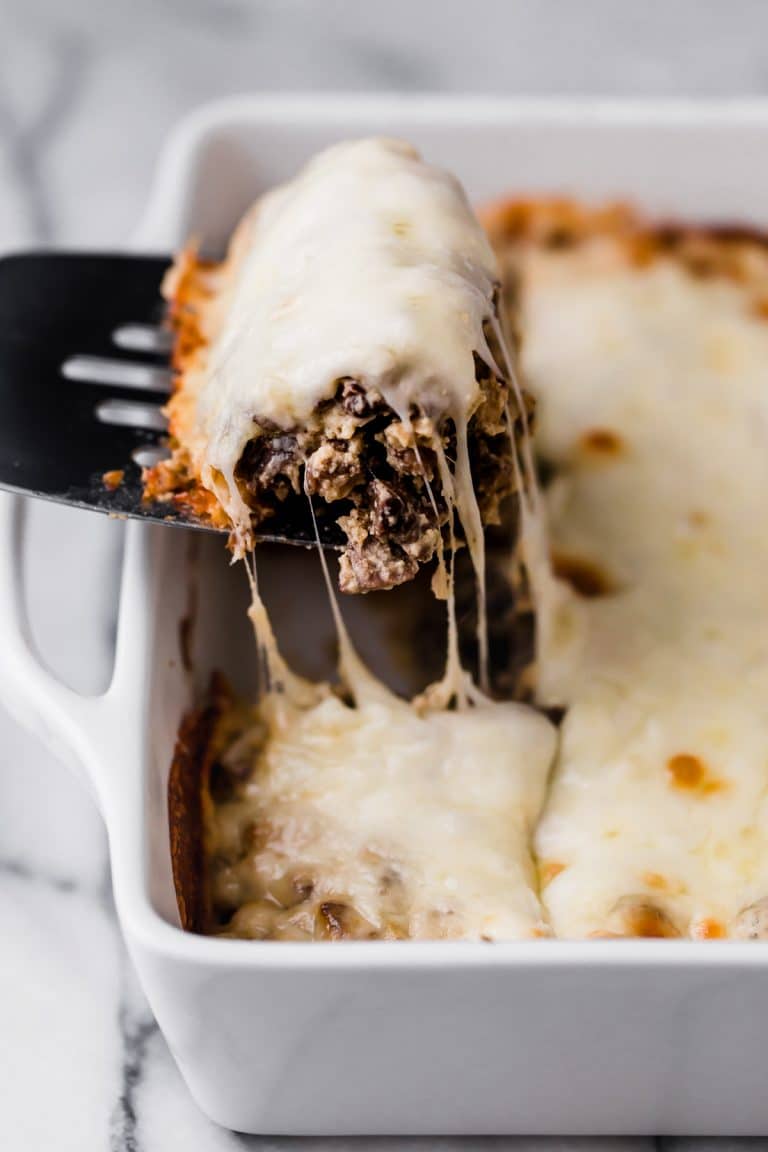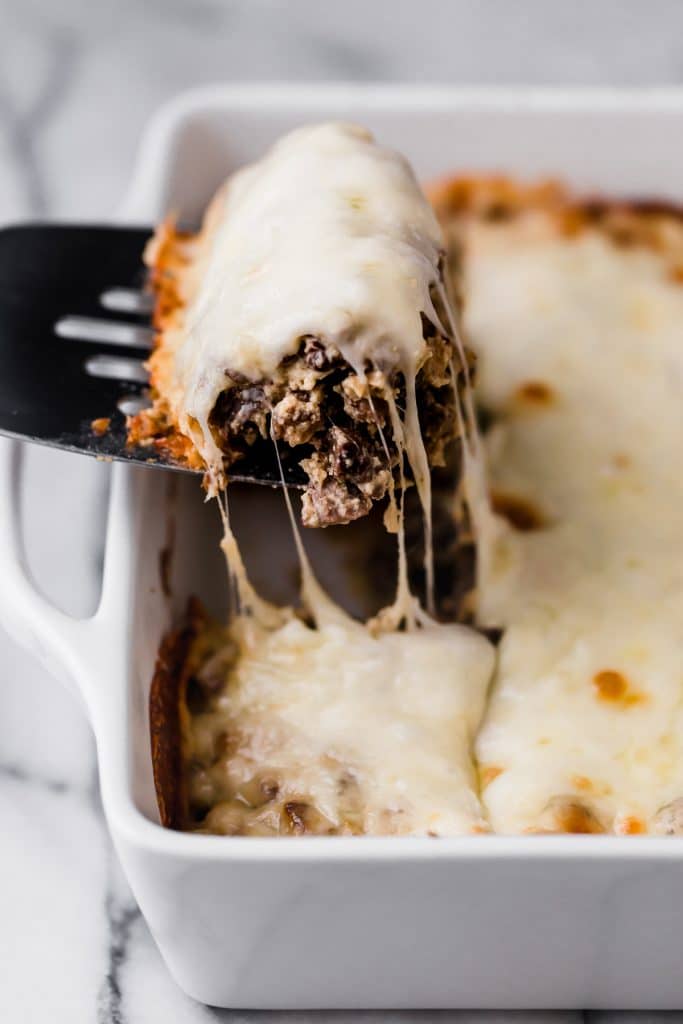 Mmmmmm… Philly cheesesteak casserole! Can you imagine eating a serving while happily sitting on your couch and watching your favorite show? I mean, I sure can!!
This keto-friendly twist to a Philadelphia gem is sure to satisfy those great cheese + steak cravings. It only takes less than an hour to cook and will give you 8 mouthwatering servings.
But wait! That's not all. This recipe is nut-free, gluten-free, coconut-free, dairy-free, and is also low carb and primal diet-compliant.
---
PHOTO & RECIPE COURTESY OF Diabetes Strong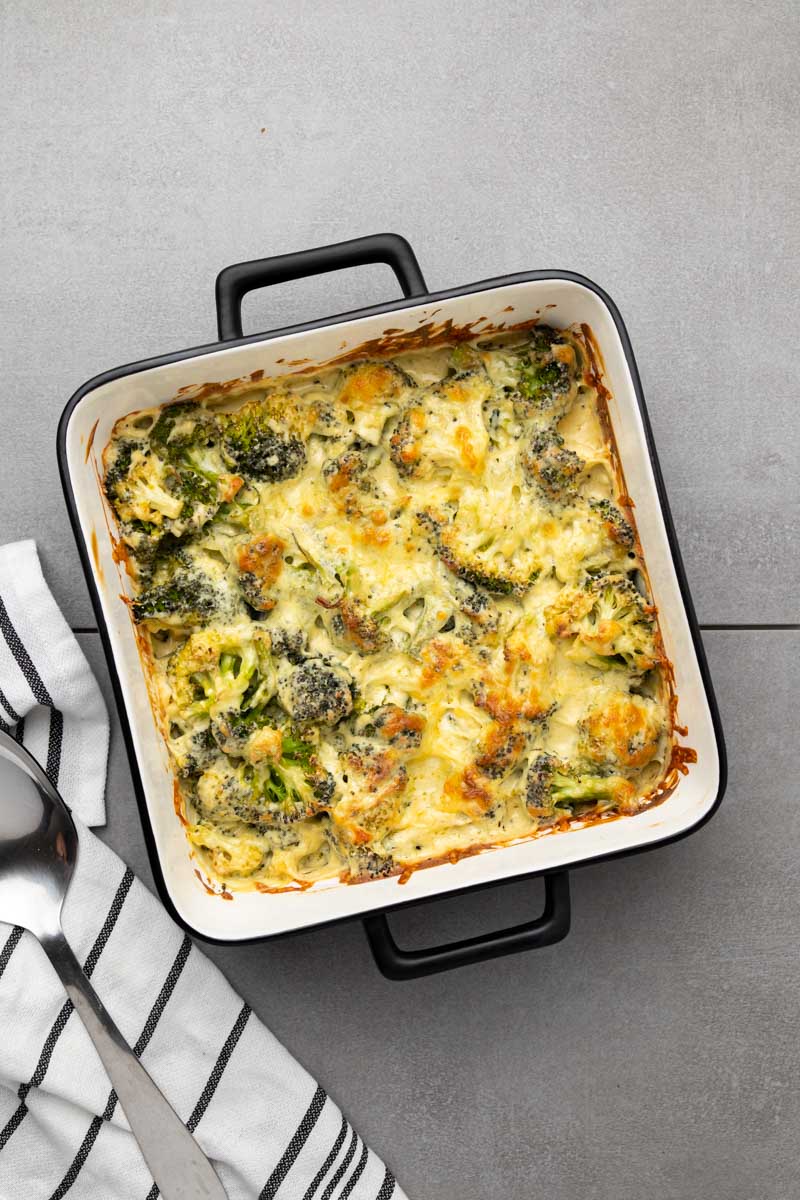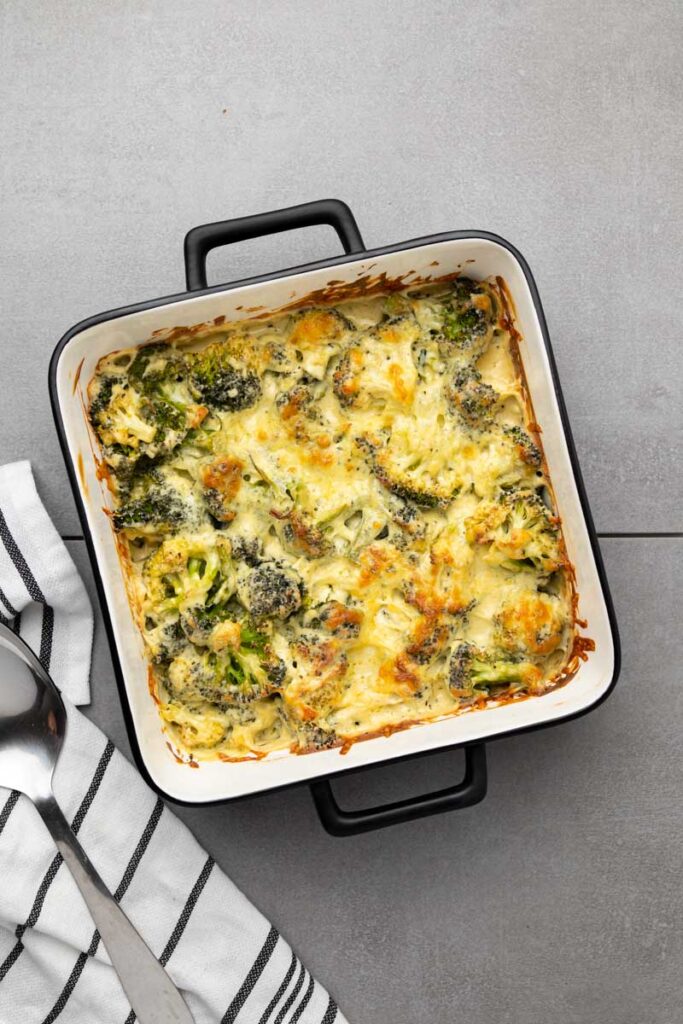 We've had our fair share of meat-centric dishes, so here's a veggie-loaded casserole you can whip up to make your comfort level soar to level 9999999. You can enjoy this as a side dish OR by itself, it's delicious either way!
You can expect this to be super creamy and cheesy since it uses cream cheese, mozzarella, and white cheddar. But despite it having used 3 different kinds of cheese, it remains on the low carb spectrum with only 6.6g of net carbs per serving.
---
PHOTO & RECIPE COURTESY OF Noshin' & Num Nums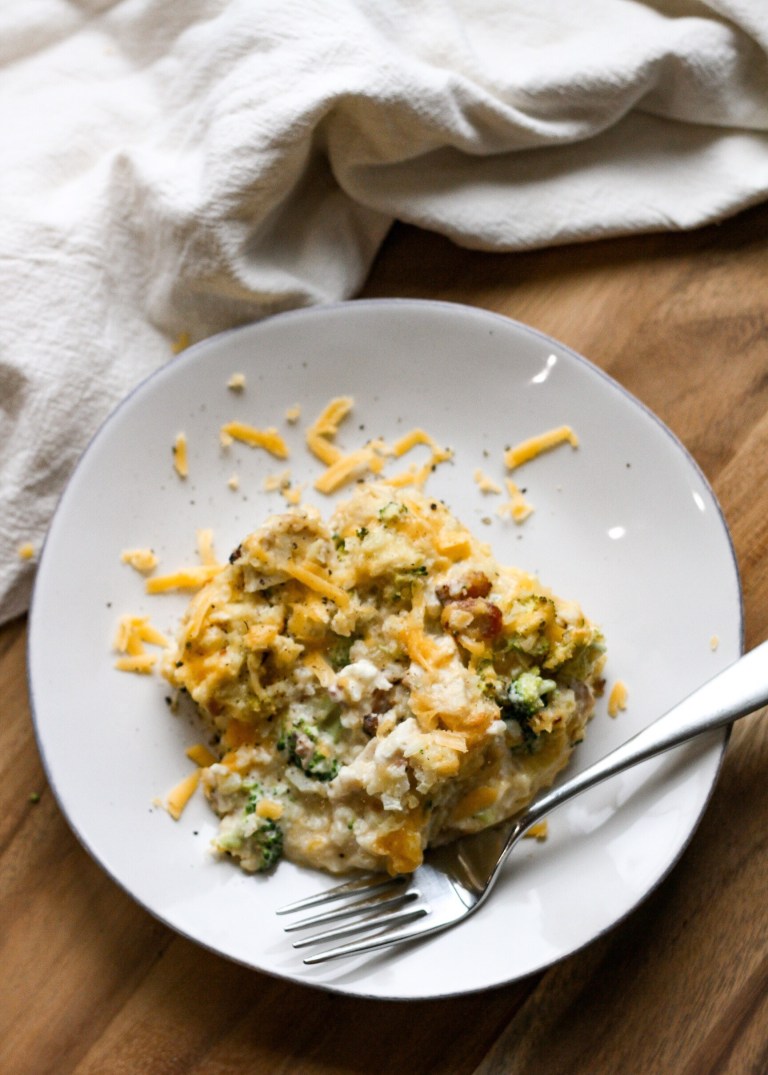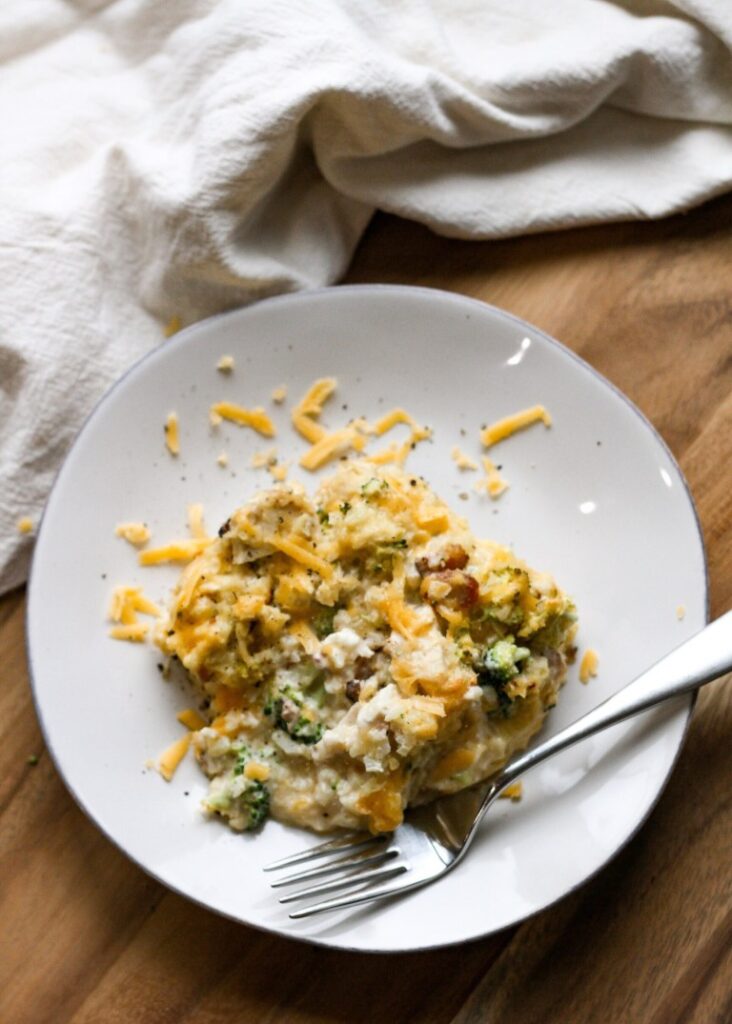 Do you, by chance, have a surplus of rotisserie chicken and are not quite sure how to put it to good use? Why not turn it into this lovely low carb casserole? This is seriously tasty and ready in 35 minutes! (Thanks flavorful pre-cooked rotisserie chicken!!)
Go give your leftover chicken a second life and turn it into keto comfort food, you'll thank me later.
---
PHOTO & RECIPE COURTESY OF Joy Filled Eats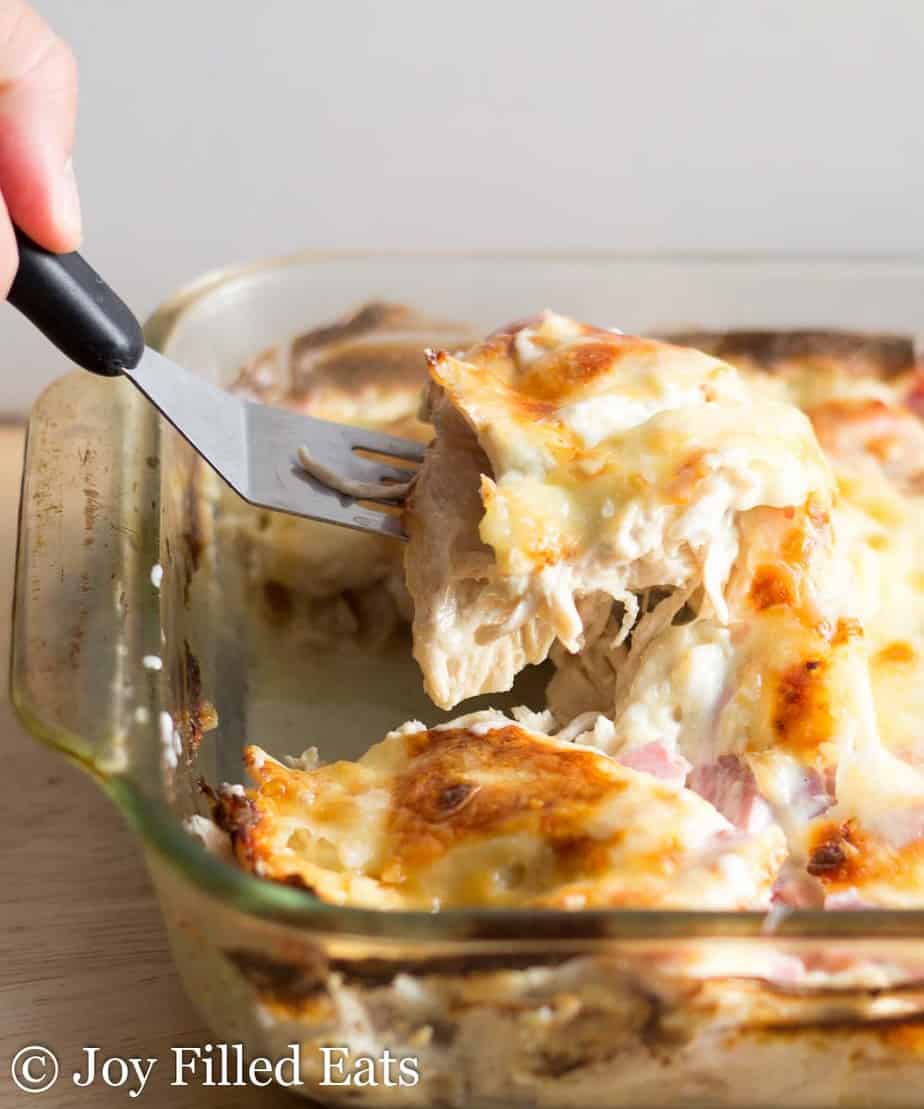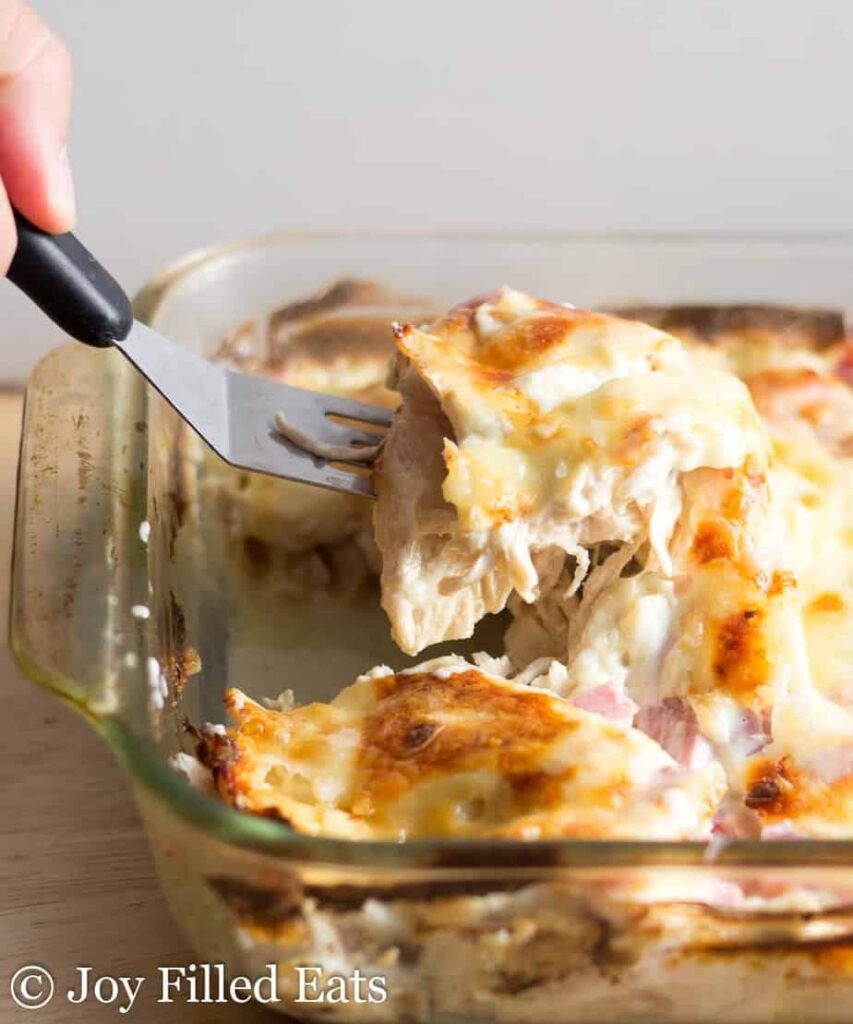 Want a chicken cordon bleu recipe that will knock your socks off without kicking you out of ketosis? (context: the traditional cordon bleu is breaded and that's not exactly keto-friendly). This is the way to go! You can make this easy 8-serving dish yourself with only 9 ingredients and 45 minutes. easy peasy!
---
Keto Comfort Food: Appetizers
PHOTO & RECIPE COURTESY OF Real Balanced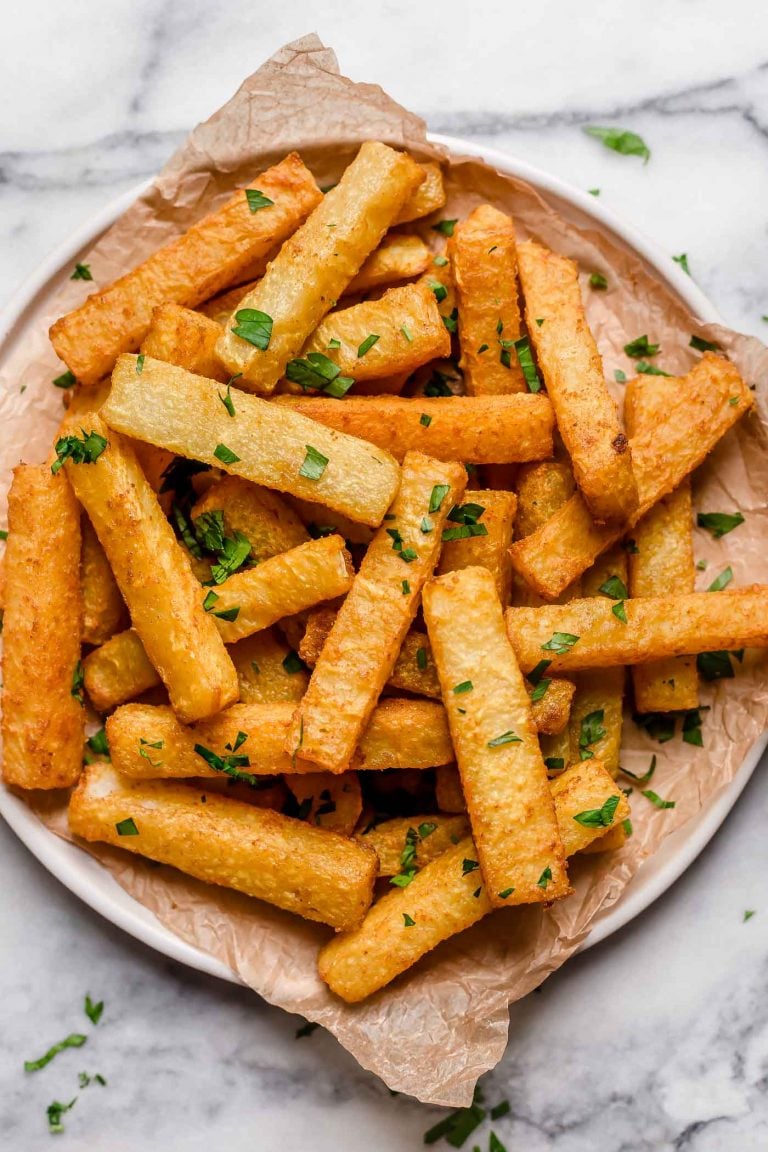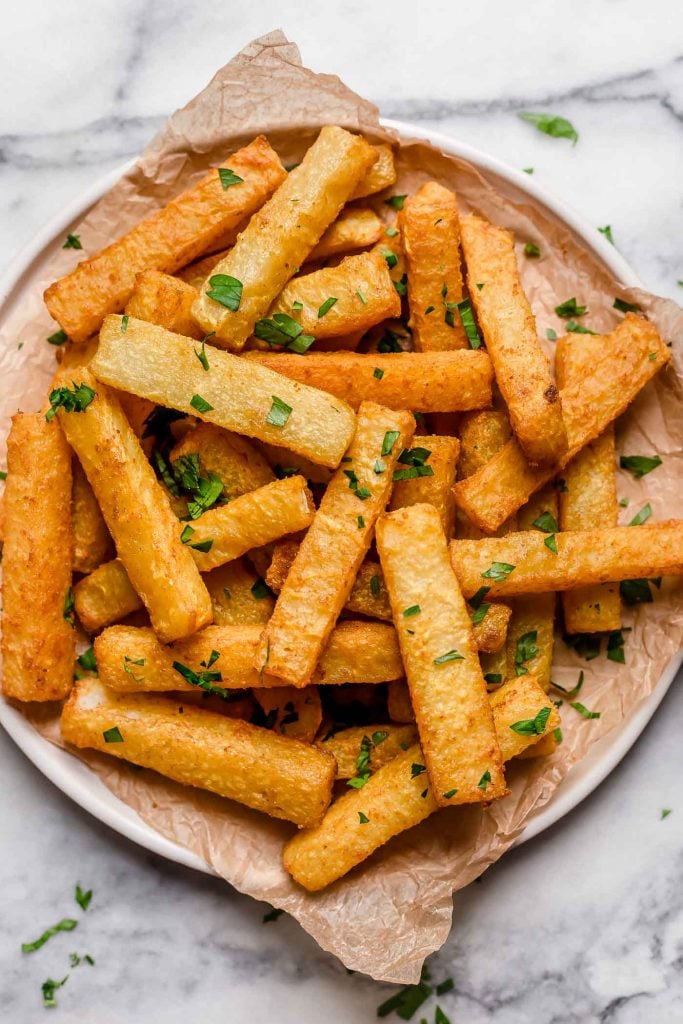 I remember feeling a little bummed out that I couldn't eat french fries since being on a keto diet… so I decided to take matters into my own hands and made my own keto-friendly version!
This crispy golden jicama fries recipe, seasoned and baked to perfection, will make you forget about your traditional french fry obsession. You can enjoy a serving full of savory comfort and minus the carby guilt.
But that's not all! This recipe is great for those on the keto, low carb, paleo, whole30, and vegan diets too. A diet win for all!!
---
PHOTO & RECIPE COURTESY OF Stylish Cravings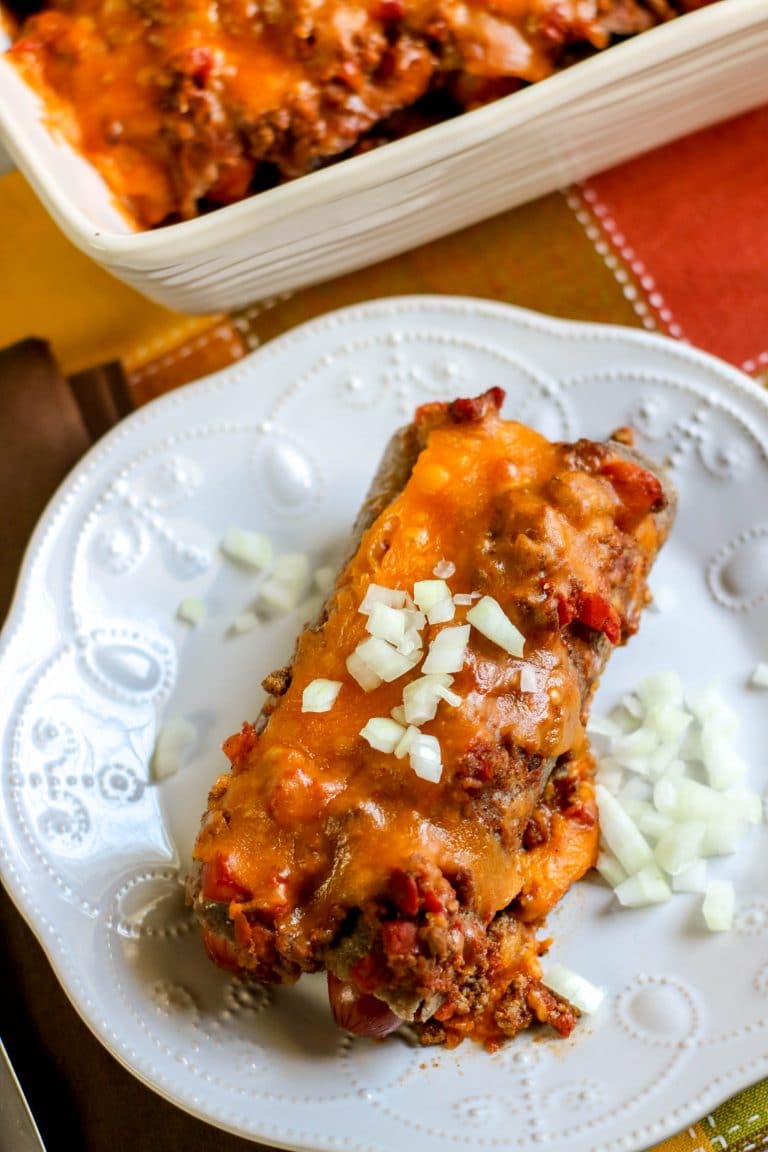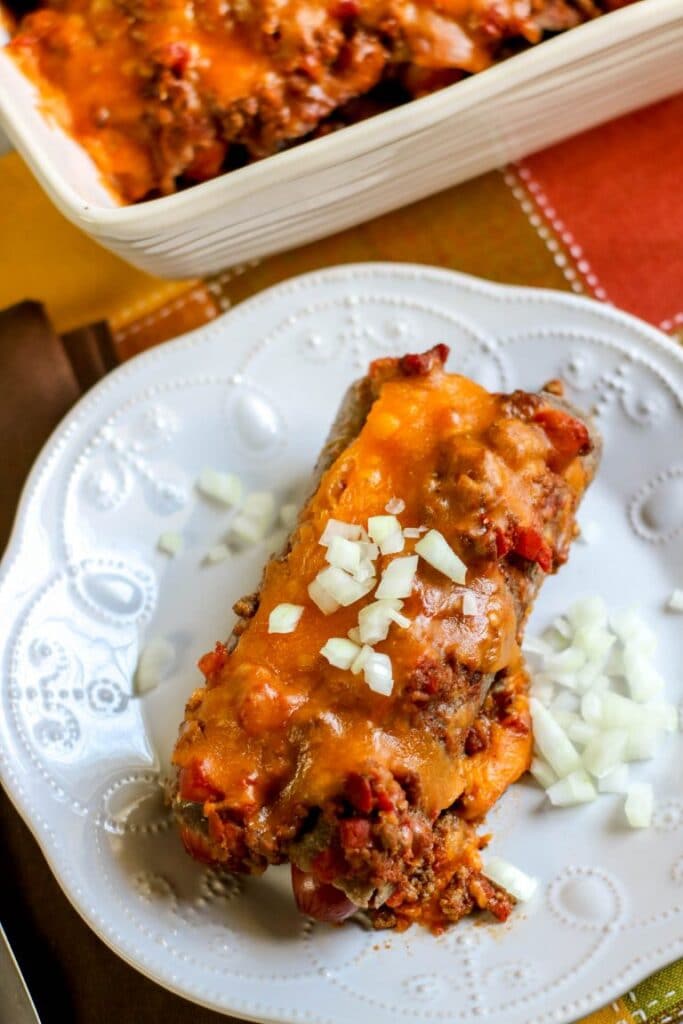 If you've watched Sonic The Hedgehog as a child, then you must have wondered why he was so obsessed with chili dogs! With this low carb and kid-friendly version, you don't have to wonder… you can just bake a batch, serve, and eat.
But what if you have a big family and your people want more chili dogs? Then you can just as easily make a bigger batch and freeze them for later.
---
PHOTO & RECIPE COURTESY OF Fat For Weight Loss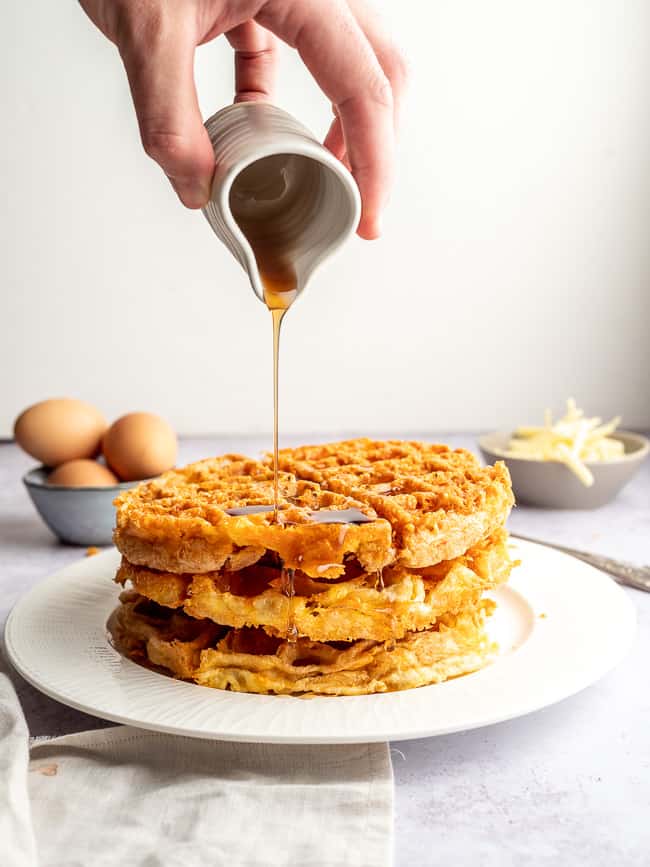 So, maybe you heard about chaffles, but wasn't sure what they were made of. These are super crispy keto waffles that are made with just 2 ingredients – cheese and eggs. You can enjoy these by themselves or covered in maple-flavored syrup… or as a keto ice cream sandwich… oh my gosh! I can't decide which one to pair these with first.
How about you? What's your go-to keto comfort food? Let me know in the comments.
Reader Interactions