What does the keto diet do to your body? Yes, keto breath and body odor are totally natural. Learn about that and other effects of ketosis.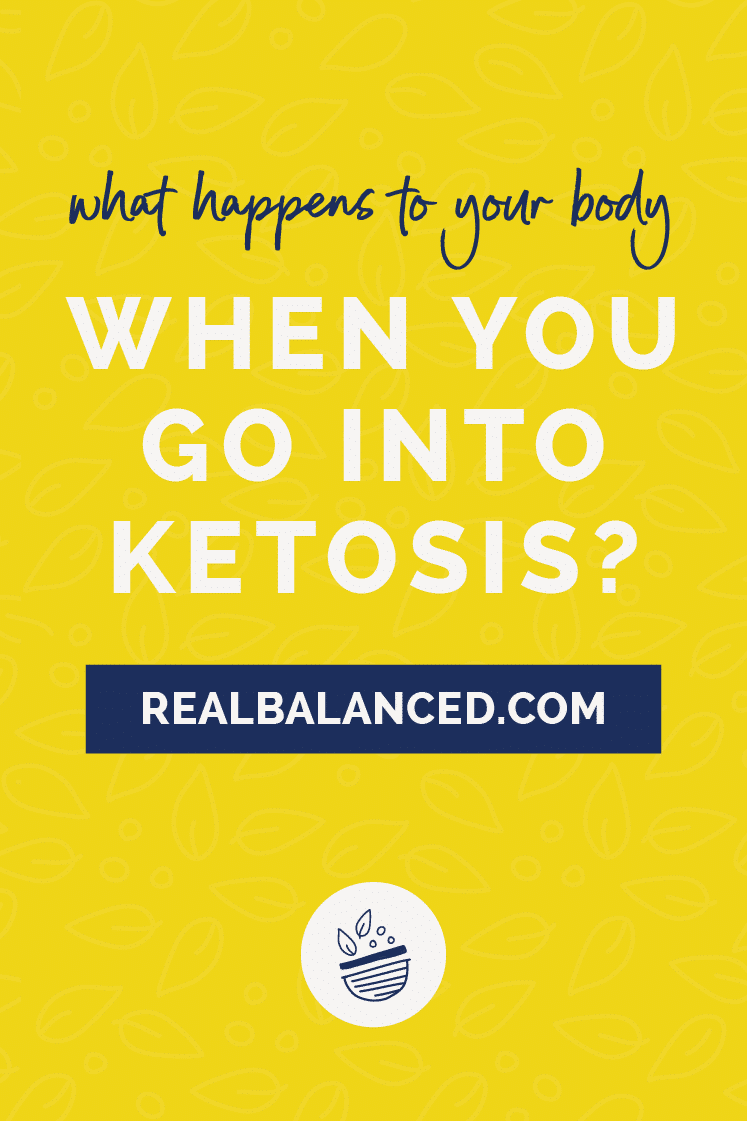 What is Ketosis?
Before we go into what ketosis does to your body we need to understand what ketosis is.
I found the perfect definition of ketosis from Harvard (and they should know a thing or two!).
In the absence of circulating blood sugar from food, we start breaking down stored fat into molecules called ketone bodies (the process is called ketosis). Once you reach ketosis, most cells will use ketone bodies to generate energy until we start eating carbohydrates again. The shift, from using circulating glucose to breaking down stored fat as a source of energy, usually happens over two to four days of eating fewer than 20 to 50 grams of carbohydrates per day.
Basically, ketosis is what happens when our bodies break down fat into ketone bodies and use those ketones for energy. It is literally using fat for energy – and losing that fat!
Anyone that is trying to lose weight has this exact goal. So ketosis is that ultimate state. And the way we do that is by just eating fewer than 20-50 grams of carbs a day.
Is the Keto Diet Safe?
Now that you know what keto is and why the keto diet helps you lose weight, the big question is: is this safe?
Since every single body is different, the only person that can answer this is your doctor. But here are some questions to ask your doctor before doing the keto diet:
How is my blood pressure?
Can my body handle ketosis?
What are my cholesterol levels?
What are some warning signs to look out for?
Overall, be careful. Don't make yourself sick as you try to lose weight.
Everyone's body will react to the keto diet differently. Even so, there are a few symptoms of a keto diet that almost everyone will experience at least once.
This guide will walk you through 10 signs and symptoms of ketosis – both the kinda-embarrassing and the oh-so-amazing!
5 Not-So-Great Things That Happen to Your Body in Ketosis (Yes they are Normal!)
Let's start with the kind of embarrassing things that you might experience on the keto diet. Don't worry – you are not alone. And I'll share how to fight them so they don't bug you so much.
1.) Keto Breath
The first thing lots of people notice is bad breath. It's true!
What does ketosis breath smell like? Most people say it smells fruity, but others describe it as smelling like nail polish remover.
What causes keto breath? Keto breath happens for two main reasons: ketones being released through perspiration and eating too much protein.
How do you fight keto breath? To minimize keto breath you can try one of the following ideas:
Eat less protein
Drink more fluids
Chew sugar-free gum
Eat more carbs
2.) Body Odor
As if bad breath wasn't enough, some people even claim they have a change in body odor too.
What kind of body odor do you get on keto?
Some girls claim to get "keto crotch." Other people say they have an ammonia-type smell from their sweat. Keep in mind that there isn't very much scientific evidence that ketosis leads to increased body odors.
But if you feel like you are smelling worse after starting keto, change your diet. Drink more fluids and eat more veggies.
3.) Blood Sugar Changes
You will definitely feel the effects of how your body reacts to the lack of sugar and carbs. You'll notice blood sugar changes. How your body reacts is completely unique.
How does the ketogenic diet affect blood glucose levels? Since you are cutting down on sugar and carbohydrates, you'll notice lower glucose levels.
4.) Keto Flu
I have personal experience with the keto flu. No, it's not fun. But yes, it is temporary – thank goodness! Read about my reaction to the keto flu.
The keto flu describes the overall yucky feeling you might have when you start keto. It's your body adjusting and totally normal.
What are the symptoms of the keto flu? Most people experience lethargy, crabbiness, joint aches, and dizziness.
How do you fight the keto flu? Take care of yourself and allow your body to adjust. As with the other symptoms, just drink more water. It's the answer because it helps flush your body of everything and find its new normal.
5.) Sleep Changes
The final common complaint with keto diet is insomnia. But then you have me and I actually got better sleep after I reached ketosis. Read about how my night terrors ended after I started eating a ketogenic diet.
If you are having a more difficult time falling asleep or staying asleep, talk to a sleep specialist. If the lack of sleep is from gastrointestinal issues, keep a food journal and make some changes. Are you eating too many fats or not enough carbs?
When to See A Doctor While on Keto Diet
Since you are making such a huge change to how you eat, it's very important to let your doctor know about anything that is making you feel worse.
See a doctor if you are experiencing health issues that make it difficult for you to function normally.
But thankfully not everyone has these problems, and most people experience the 5 amazing symptoms in the following list.
5 AMAZING Signs and Symptoms of the Keto Diet
This is the best part of the list! All that bad breath and keto flu will be totally worth it after your body adjusts. Here are the 5 motivating and wonderful things that happen to you during a ketogenic diet.
1.) More Focus
The brain is made up of fatty tissue. So it makes sense that eating a diet high in healthy fats is good for your brain. There are actual studies supporting the keto diet's positive effects on cognitive function.
2.) More Energy
The next happy symptom of keto is more energy. People have said they don't have energy spikes and dips anymore, but they have prolonged energy that actually lasts.
This is because instead of eating sugars and getting spikes in blood glucose levels you are consuming food that keeps your sugar levels…well…level.
3.) Weight Loss
I don't have to tell you that some people will notice weight loss on keto. Isn't that one of the things everyone wants to get out of it? By using fat as energy, your body will change shape and size.
4.) Reduced Inflammation
According to Brett Osborn, MD, a neurosurgeon, cutting down on sugars and carbs can have amazing health benefits like reduced inflammation. So if you have arthritis or gut issues, give the ketogenic diet a try and see if it helps.
"The ketogenic diet lowers inflammation throughout all systems of your body," Dr. Osborn says. "The diet has been known to improve arthritis, irritable bowel syndrome, Crohn's disease, eczema, and be protective of your brain."
5.) Improved digestion and less heartburn
Finally, if you suffer from heartburn, try to cut out some foods that might be the culprit. Some of the foods that commonly cause heartburn are also the ones that you cut out on keto:
Grain-based foods
Nightshade vegetables like potatoes and tomatoes
Sugary foods
Be Prepared for All Keto Symptoms
Whether good or bad, your body will go into a shock and experience at least a few of these changes. Be prepared for them and you'll have success on the keto diet.
By far, the best way to succeed at keto is to do it with a friend. Get some accountability and cheer each other on. Meal plan together and support each other when it gets stressful or hard.
When you go keto, you might eventually feel so much better that you'll understand why so many people do it.
Get Started on Keto
Are you ready to get started? Check this post out for everything you need to start keto right!
Reader Interactions