Are you interested in starting a low carb food blog? This post covers everything you need to know to launch a keto food blog that will serve as a resource for your readers!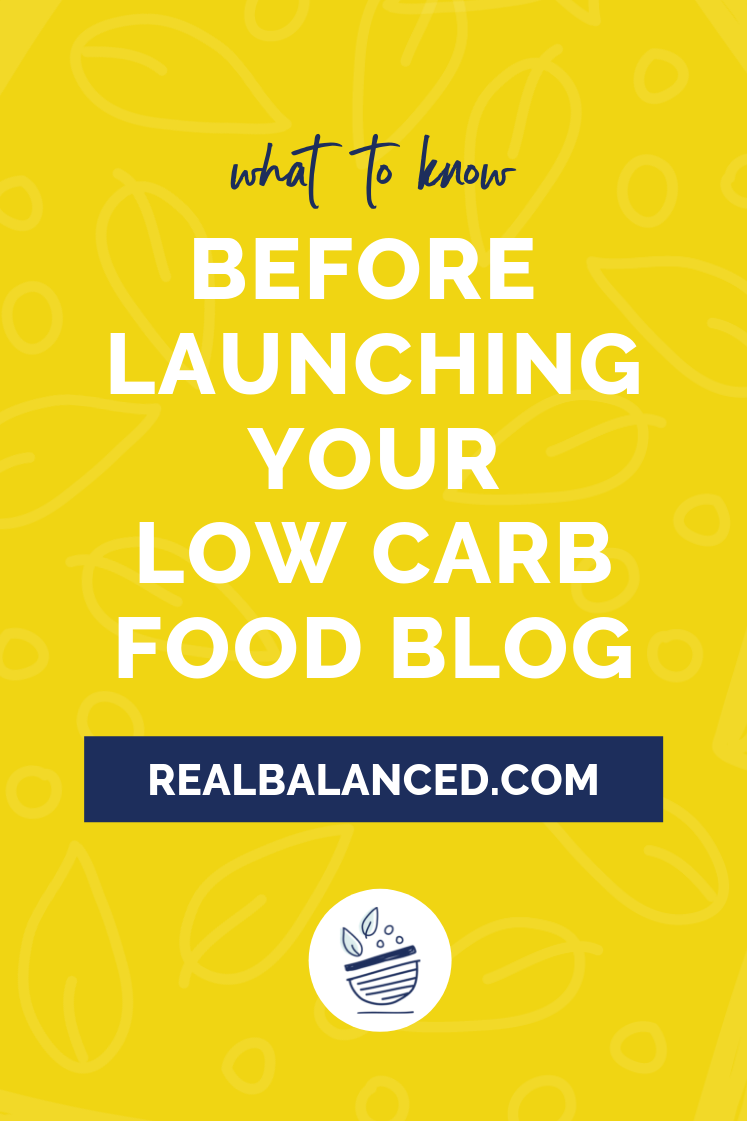 Starting a food blog is much easier said than done. Though it is incredibly rewarding work, to ensure the time, energy, and money you put into this endeavor, you need to do some homework before you begin. With the proper preparation, you can launch a blog that is both valuable to readers and is consistently fun to create. Plus, mapping out everything ahead of time will make the process SO much easier and way more organized once you jump in.
If you plan to start a blog, there are a couple of food blogging tips that you NEED to to be aware of. Read on to learn how to start a low carb food blog, and then you can get to creating!
Plugins on your WordPress food blog
Before we dig into this, if you are unsure about where to start your site, you will want to read these posts:
Moving along… Installing essential plugins on your site are a MUST. Plugins provide your site with functionality that allows your site to have a variety of features, like a recipe card, contact form, social sharing icons, and so much more.
There's a saying within the WordPress community that I always hear: "There's a plugin for that." If you want your site to be able to do something specific, someone has likely already thought of it and build a plugin to provide that functionality.
Recipe card plugin
For your low carb food blog, there are two necessary plugins you must have before publishing any recipes on your site. The first is my recipe card plugin, Tasty Recipes. This plugin creates recipe cards that are located at the bottom of each post. The cards serve as a one-stop place where readers can easily access ingredients, instructions, and other important notes in order to make the recipe.
Within the plugin, you can customize the appearance of the recipe card to fit your branding and the plugin also contains the functionality for readers to leave a recipe rating, a feature that Google can use within search results. Additionally, Tasty Recipes includes coding that adds "Jump To Recipe" and "Print Recipe" buttons, which improves user experience. If a reader comes to a recipe page and chooses to "jump to recipe," they are taken directly down the page to this recipe card.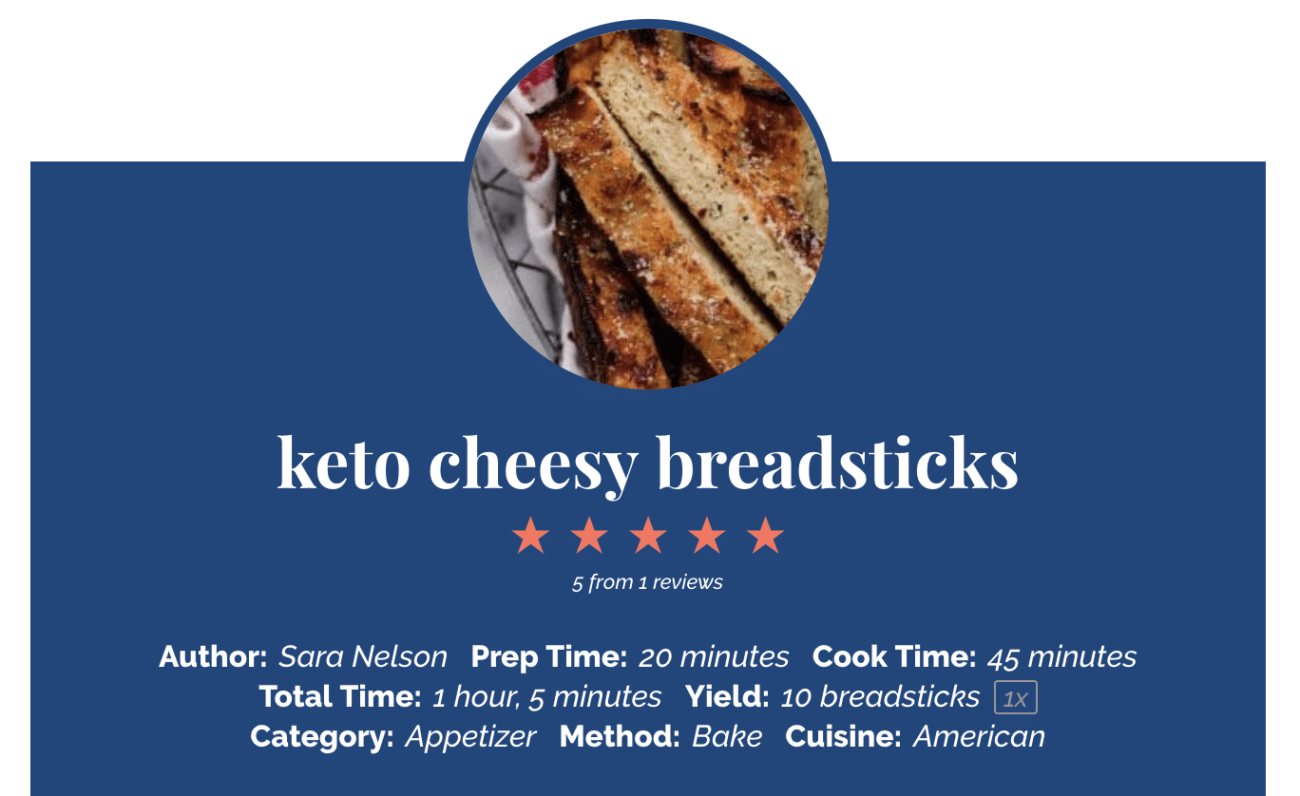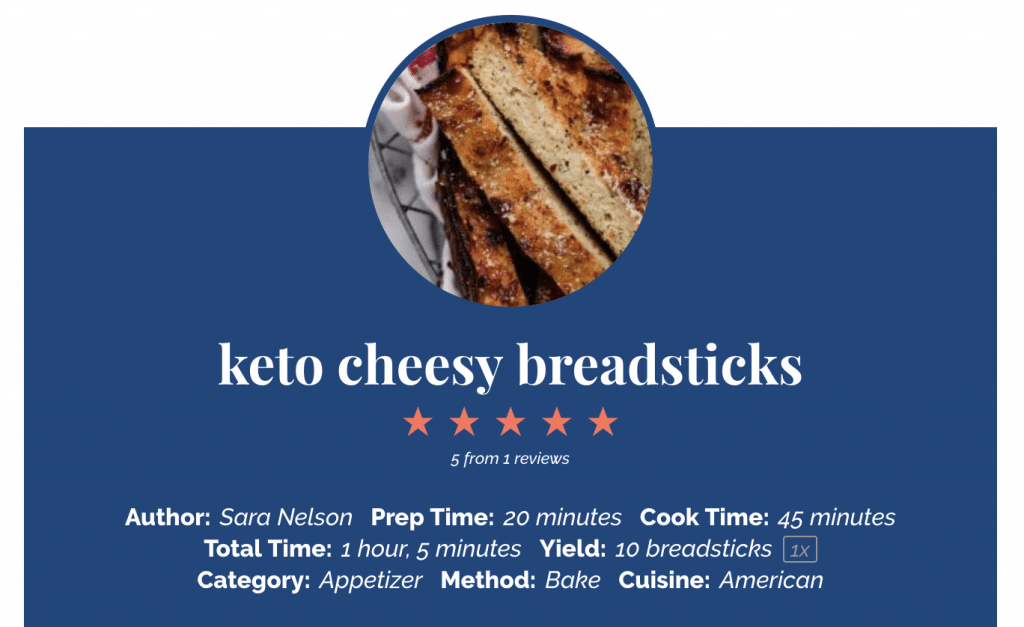 Nutrition label for low carb food blogging
My second go-to plugin for food blogging? Nutrifox. This plugin is a nutrition calculator that makes creating nutrition labels easy. It shows nutrition facts, which allow readers to quickly and easily see which macronutrients are included in the recipe, and in what quantities, something that is extremely important for a food blog that is dedicated to low-carb recipes.
Be sure that with your food label, you include a disclaimer and tell people that they should calculate everything on their own as well. Products can change or people may use different ingredients, both of which can alter the nutrition facts a bit.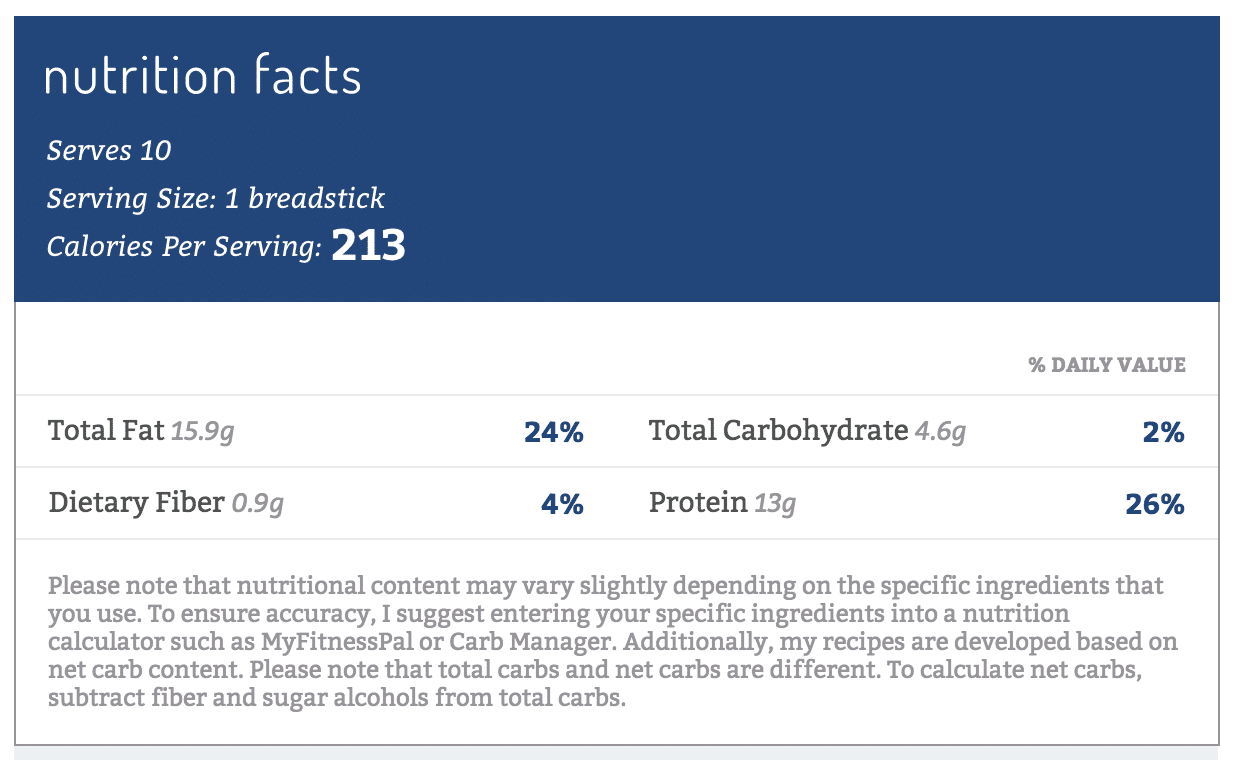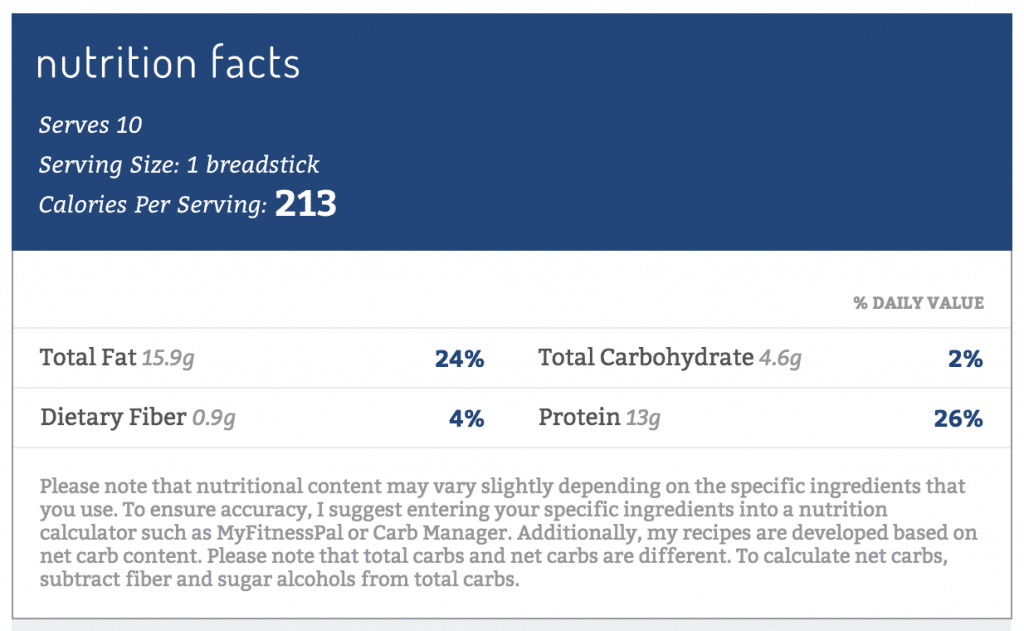 Within Nutrifox, you can include A LOT of nutrition information (like vitamin and mineral content per serving), but you do not necessarily have to include all of that (I don't). At a minimum, you need to make the net carb of the recipe clear in your nutrition labels, as this is very valuable information for your readers (especial those that follow a low-carb, ketogenic diet). So, make sure you have the total carb and fiber content available in your recipe card.
Both of these plugins make the experience better for readers, so I definitely recommend using them. They can even be customized to fit with your brand theme, colors, and styling preferences.
List the net carb content in each recipe post several times
The key takeaway you should take from this post is that if you plan to launch a low-carb recipe blog, including the net carb content in your post is NECESSARY. People who are searching for low carb recipes want to know certain nutritional information. If you create a keto recipe blog like mine, people will ALWAYS want to know how many net carbs are in each recipe.
At the end of the day, the most important part of being a successful food blogger is being a resource to your readers. User experience should be of utmost importance to you at all times. In knowing this, to make things as easy as possible for my readers, I list the net carb content several times throughout each post so, in the event they miss it at the top of the post, they can find the information within the body of the post and then they can clearly see the carb content in the nutrition label below the recipe instructions. Following this method makes the net carb content clear and hopefully minimizes the potential for having to answer questions related to the net carb content.
If you're providing readers with a specific amount of a nutrient, it can be helpful to show them how to access the number themselves. For instance, since readers want to know net carbs, I sometimes remind them how to calculate net carbs on their own.
Additionally, if a sweetener with 0g of net carbs is used, this means that it probably contains some amount of regular carbs (for example, a serving of Lakanto Monk Fruit Sweetener contains 4g total carbs and 4g sugar alcohol). In this scenario, it may be beneficial to explain to your audience how to calculate net carbs with this ingredient. The answer? Total carbs – fiber – sugar alcohols = net carbs.
Trust me, if you don't make the amount clear, you WILL get asked.
Include some information-based posts about low carb dieting
As your recipe blog garners more traffic, you will likely begin to receive messages containing general questions about following a low carb diet. Rather than repeatedly writing out the same answers over and over again, it is immensely beneficial to spend some time writing a few posts about the general things people should know when following a low carb and/or keto diet.
Rather than responding to individuals one-by-one, when you have posts published like this on your site, you can, instead, send them a link to where they can find the answer their question on your site. You will be providing them with a valuable resource and efficiently responding to them! Win, win!
You can see examples of all of my resource-based posts related to low carb dieting here.
Become an affiliate and use your links as often as possible
If you're running a food blog, you're going to be talking about and referencing a LOT of products. My biggest tip? Gather some affiliate links for low carb ingredients or websites! Then, when you link to a certain food, you are instantly alerting your reader to where they can purchase that product AND you can earn a commission from purchases.
I would suggest getting involved with affiliate marketing as its a great way to grow a passive income avenue. Personally, I regularly link to ingredients available on Amazon (see note below), Thrive Market, Lakanto, and Perfect Keto.
If you decide to take part in affiliate marketing, be sure you look into all of the rules you need to follow to properly disclose your affiliate links. Failure to do this is very problematic. Always, always, always disclose!
(Amazon Associates Note: If you sign up with Amazon Associates, you MUST read their terms and be very clear on where you can and, more importantly, where you cannot publish an Amazon Associates link.)
I recommend getting involved with websites or brands that you already love and use regularly. If they are your go-tos, you will probably use them frequently throughout your recipes. The more you use them, the more you're sharing your affiliate link, and the more money you're likely to earn.
If you're unsure how to make money from food blogging, check out all of the ways you can earn an income as a food blogger.
Include a link to your disclaimer
No matter the type of business you operate, disclaimers are important. They sort of work as "liability shields" and keep you safe and covered in the event of something happening as a result of your services or products.
For food recipe blogs, this is MAJOR. You may include ingredients that are not safe to consume for everyone. Though people should be responsible and be sure that everything they are consuming is safe for their individual bodies, you can never be too proactive.
I HIGHLY recommend including a disclaimer on your website. I link mine in the footer of my website. The disclaimer doesn't have to be on the main navigation as long as it's easy to access and readily available.
YOU can launch a low carb food blog! I believe in you!
Starting a keto diet food blog takes a lot of work, but it's SO rewarding in the end. It allows you to express your creativity all while sharing yummy, valuable recipes (and maybe even other types of content) with the world! I HIGHLY recommend giving it a go.
What do you have to lose?!
Reader Interactions