As a blogger in ANY niche, passive income can be the difference between staying stagnant and truly scaling. At its core, passive income is essential if you want to grow your business for the long haul. If you've ever wondered what are some of the best passive income ideas, you're going to want to read this post carefully!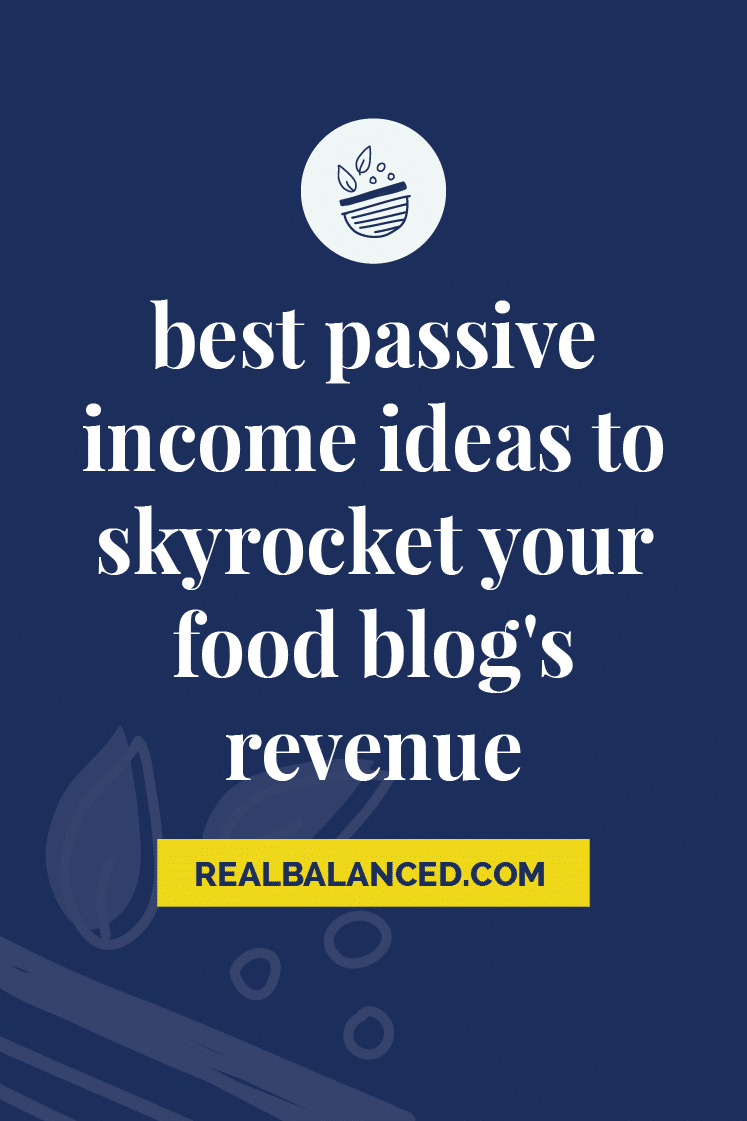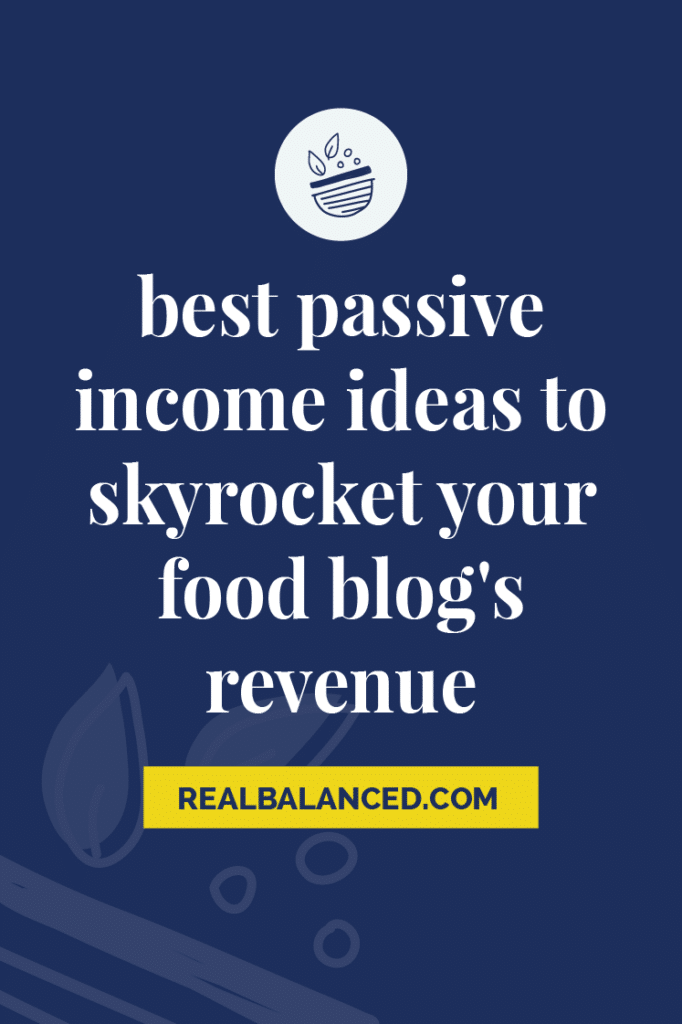 To help give you a kick start, I'm breaking down what I feel are the best passive income ideas out there! Implementing these practices have truly been some of the best things I've done for my brand.
What is passive income?
Passive income is essentially revenue that's generated without directly working on a task or project on an ongoing basis. This type of income comes from "passive" streams such as website ads, digital product sales, and more. Rather than working for an hourly or project-based rate, passive income flows in indirectly, often without much effort in the long-term.
For example, one of the main ways I make passive income, is by selling eBooks. When one of my eBooks sells, that's passive income since the work has already been fully accomplished and now I just reap the benefits! I've created multiple evergreen digital products that can be sold and delivered to anyone, anywhere, at any time.
Is blogging passive income? When I use existing blog posts to generate revenue, yes! It's one of the ways that I create an income as a food blogger, and it's one of the ways that you can, too!
Let's look at some of the ways that you can start generating passive income.
1. Display Ads
One of the best passive income ideas, displaying ads on your site is a fool-proof way to generate revenue. Whenever someone comes to your site, simply by obtaining that page view, you can make money! It's as simple as that.
A great way to run ads is through applying to work with an ad company like Mediavine. This is always one of the first things that I recommend to bloggers who want to learn how to blog for profit. Check out this in-depth post about making money food blogging with Mediavine ads.
Another great resource, especially for newer blogs, is Google AdSense. It's quite simple to set these ads up and there is minimal traffic requirement to be approved. If you're just starting out, try it!
2. Video Ads
Similar to using display ads is the option of running video ads! These can be very lucrative on your site because they tend to capture attention even better than still (display) ads.
Commonly, commissions from video ads are paid per click or per a set number of impressions.
3. Affiliate Commissions
Signing on as a product affiliate is a GREAT way to earn passive income. Essentially, you partner with brands that you already use in your daily life, recommend that brand's products to your audience, and yield a comission.
Essentially, you make money whenever someone purchases through your link or your personal discount code!
I partner with some of my favorite brands such as Lakanto and Perfect Keto often, and I'm able to make money by just sharing a link to their products, which I would be doing even if I wasn't an affiliate for them!
I definitely recommend only working with brands that you LOVE, because it will seem inauthentic to promote a product that you very clearly aren't using (trust me, your audience is smart and will know if you're just promoting it for the affiliate sales).
It's important to note that you should do your best to incorporate affiliate products regularly into your posts to ensure they are being seen often by your readers.
To automatically add links to my blog posts, I use a plugin from WP Tasty called Tasty Links (that link is an affiliate link and was automatically linked with Tasty Links! Cool, right?!). I LOVE this plugin because it takes the hassle out of manually linking to products that I'm constantly referring to in my posts. Rather than going through each product, finding the affiliate link, and then linking it, I just type the associated keyword that I set in the plugin, and then Tasty Links does all of the work of manually adding the link.
4. eBooks
eBooks are SO much fun to make and, while they require a lot of effort upfront, they are probably what I would consider to be one of the absolute best passive income ideas for your food blog. Unlike other areas of money making for your food blog, you have FULL control of your eBook (unlike something like ads where the ad agency makes a lot of the money off your site). You design it, you sell it, you make money.
eBooks are a great way to show off your personal style and voice while creating a product that your audience is looking for! Plus, eBooks that solve a problem for your readers can bring in A LOT of passive income!
Though they're a lot of hard work up front, eBooks are an extremely lucrative way to generate ongoing revenue. I've created countless eBooks for recipe collections and other fun topics, and I've yet to be disappointed!
Think about what you can give to your audience that they will benefit from, and create it for them. Not sure what to write about? Well, what are you currently writing about on your blog? Whatever it may be, create similar content, package it up, and give it to your readers in a PDF format!
If they already find your blog valuable, they'll think the same of your eBook, too (and they'll be willing to pay for it!).
5. Sell Tools (That you already use!)
Are there any tools that you use throughout your daily blogging process? Templates? Guides? Maybe even spreadsheets? If so, sell them!
It's totally possible to market and sell the very systems that YOU use to run your blog. People are ALWAYS searching for valuable methods and hacks to make their work life easier, and you may just have the secret that they're looking for.
Consider wrapping up your processes and systems and presenting them to your audience in a fun, paid downloadable PDF. You never know how many people you'll be able to help, all the while you're making passive income!
6. Digital Courses
Much like eBooks, digital courses are a fantastic way to generate revenue, though they do require A LOT of front-end work but, once finished and launched (especially if they are within an evergreen funnel, meaning you do not live launch throughout the year), you will be set-up to make ongoing passive income.
Digital courses are a VERY popular trend right now, and I guarantee that when done right, the passive income potential is huge.
If you're not sure which topic to go after, answer these questions:
What industry are you in?
What are you most known for?
What are people constantly asking you about?
What's your favorite technical aspect of your online business? Web design? SEO? Social media? Something else?
Whatever it may be, create a course! Some great platforms to create your course on include Kajabi, Podia, and Teachable.
Get started earning passive income with your blog
Passive income is often the bulk of bloggers' revenue, so I definitely recommend giving one (or all!) of these methods a go if you'd like to earn some steady income with your blog.
Tell me in the comments below how you're making passive income with your blog!
If you aren't yet making passive income with your blog, no worries! Ask any questions you may have by leaving a comment on this post!
Reader Interactions