This Vegan Keto Bread Rolls recipe has quickly become one of my favorites! These completely satisfy my craving for soft, flaky bread and will definitely be your bread favorite too!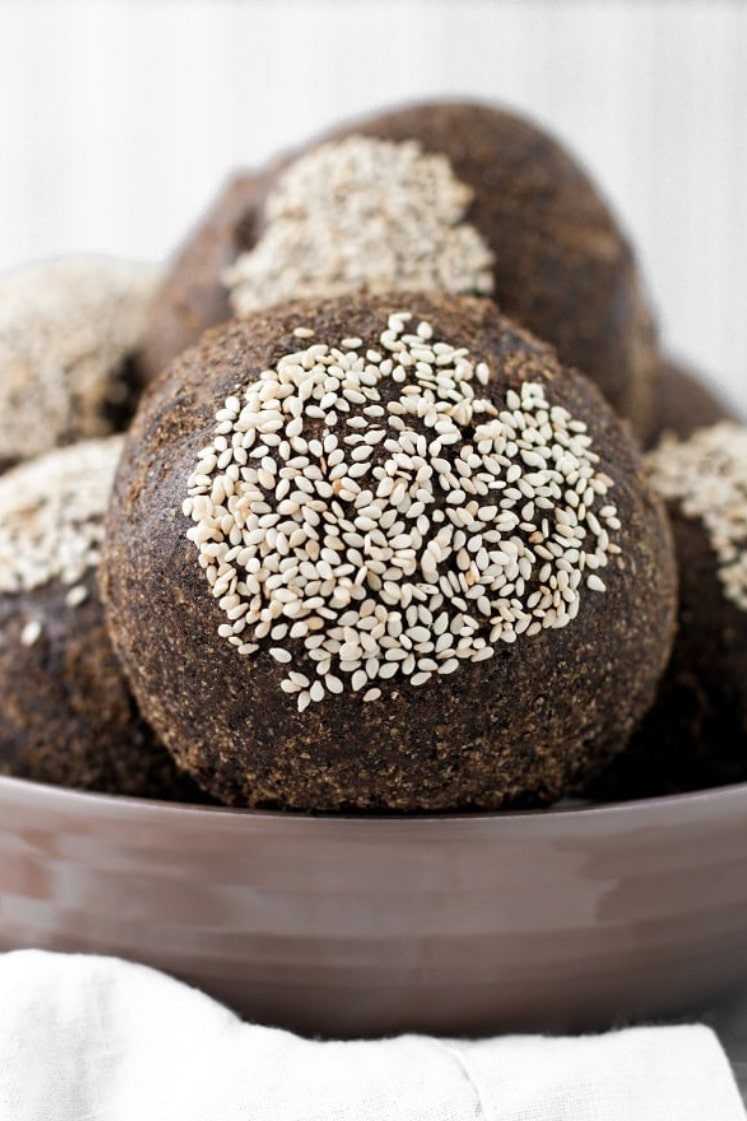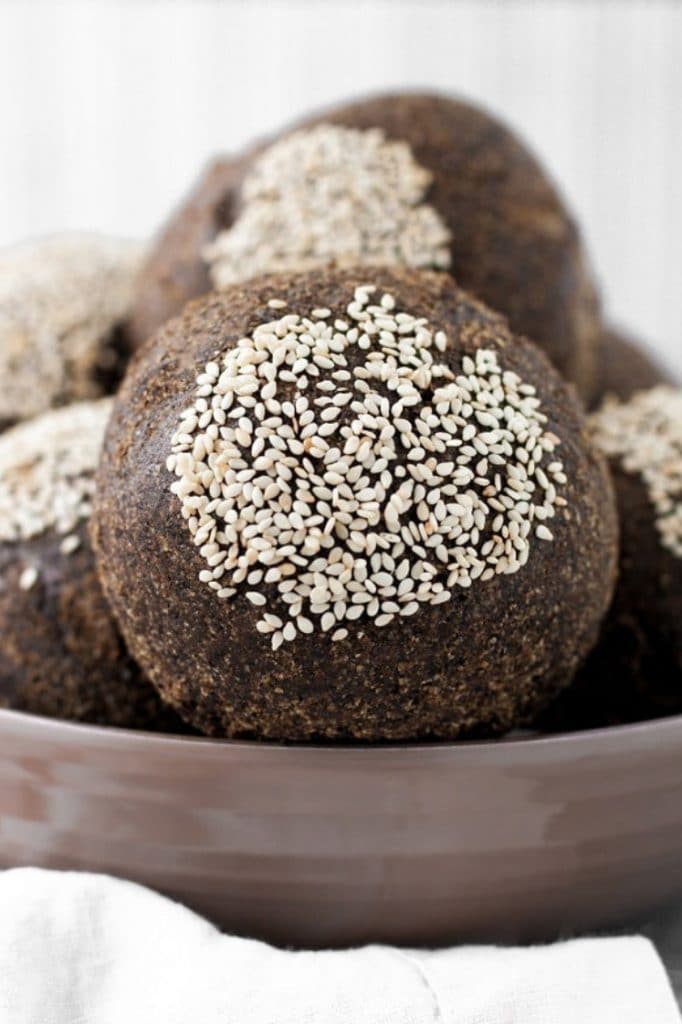 If you have been following a low-carb, ketogenic diet for any period of time, you've probably missed bread. I know I have!
There were only so many times I could eat a sandwich wrapped in lettuce before my body was yelling at me to develop a keto-friendly bread roll and bread bun recipe! After a lot of experimenting, these rolls are finally ready to be shared with you all!
Keto Bread Rolls with a Soft Center and Flaky Crust
During the baking process, the ingredients in this recipe come together to create a bread that so closely resembles traditional baked bread that you won't even miss the other high-carb, junky ingredient stuff!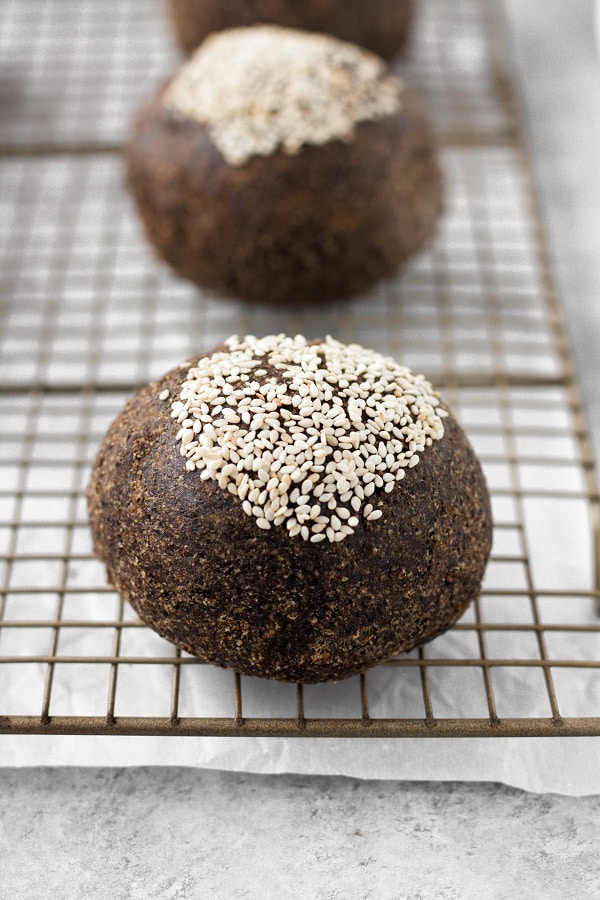 Vegan Keto Bread Rolls and Bread Buns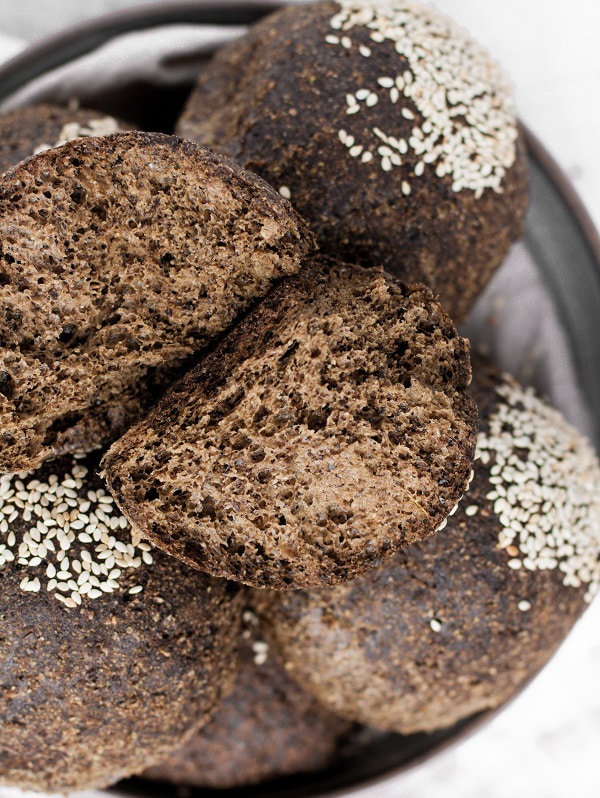 In our household, we've enjoyed this bread as a roll with butter or almond butter spread on top and as a bun for sandwiches and burgers. They store perfectly on the countertop or in the refrigerator, so you can batch make them and enjoy them a variety of ways throughout the week!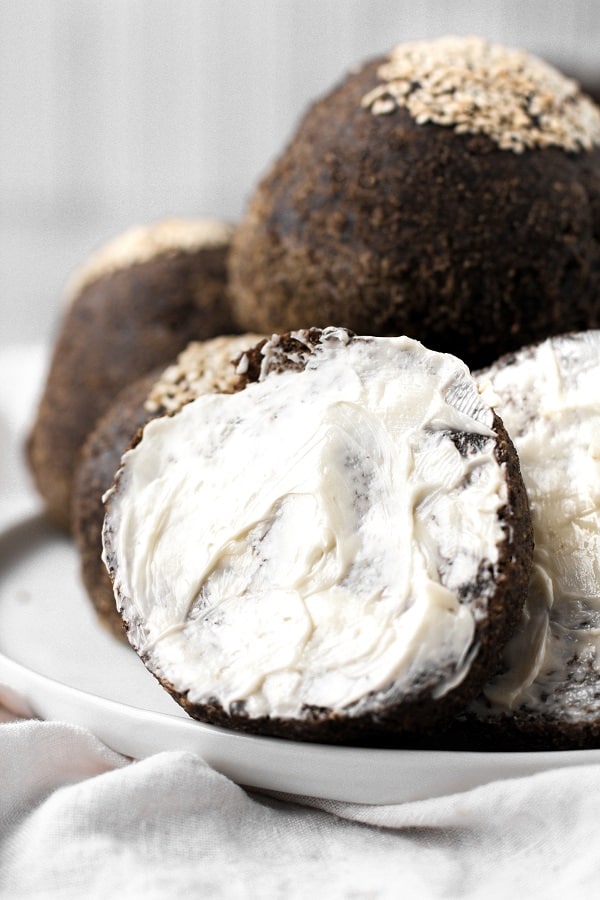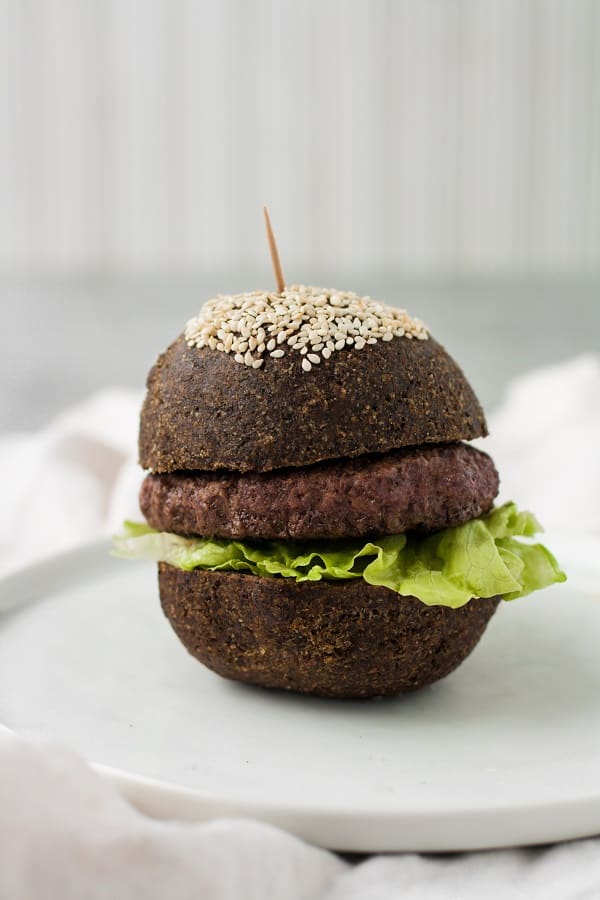 Very Allergy- and Diet-Friendly Keto Bread Rolls
Many keto bread recipes contain dairy and eggs, which some people either choose not to consume or may be intolerant or altogether allergic. In knowing that, I wanted to develop a recipe that would fit a variety of diet lifestyles!
Keto/Low-Carb: One bread roll contains 3.3 grams net carbs per serving.
Paleo: Made without gluten, grains, soy, sugar, or dairy, these bread buns are paleo-compliant.
Dairy-Free: This recipe is entirely dairy-free and lactose-free.
Egg-Free: In place of eggs, these bread buns contain ground flax seeds and psyllium husk powder. Flax seeds and psyllium husk are both incredibly fiber-rich and are a great vegan alternative to eggs.
Gluten-Free/Grain-Free: This recipe does not contain any grains or gluten.
Vegetarian/Vegan: This recipe is made without any animal products making the bread rolls both vegetarian and vegan.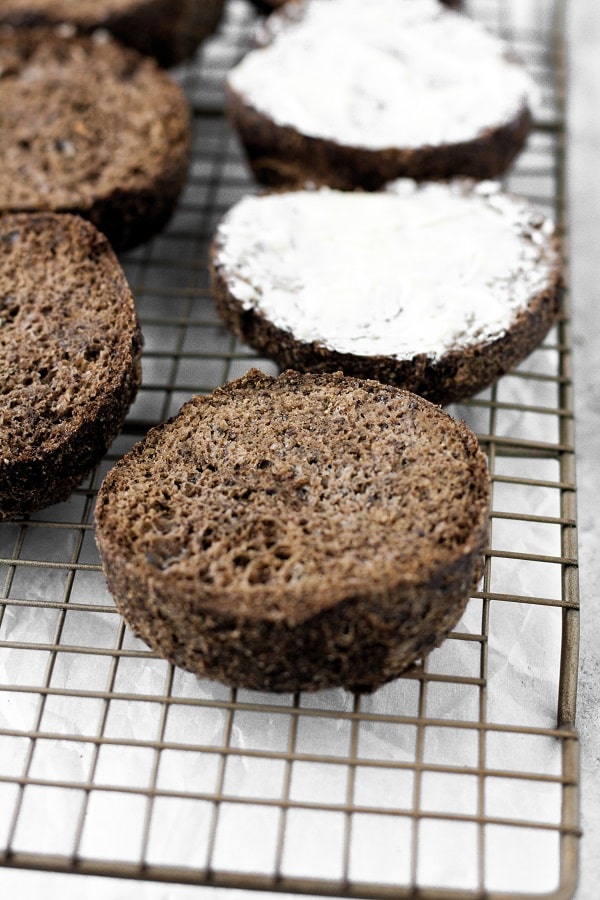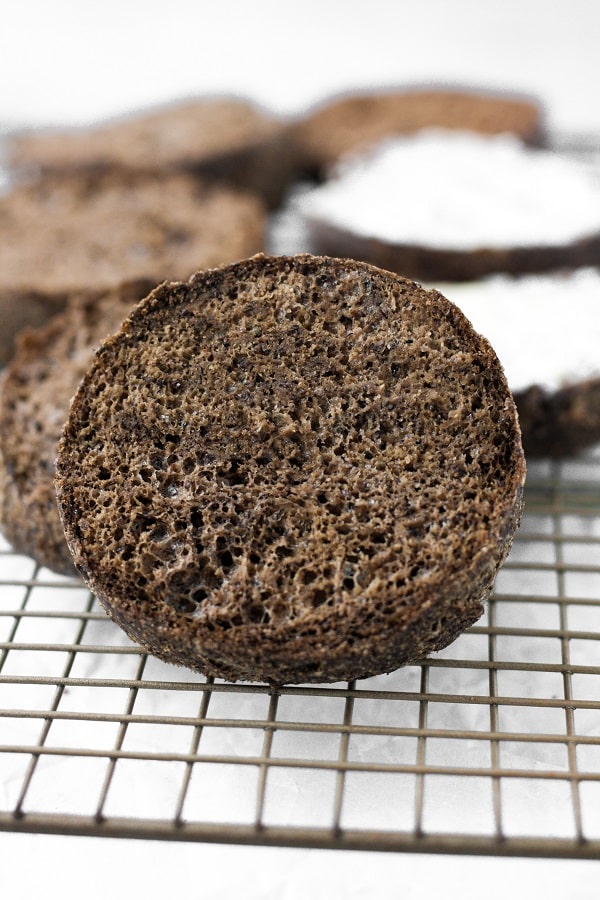 Net Carbs In This Recipe
One bread roll contains 3.3 grams net carbs per serving.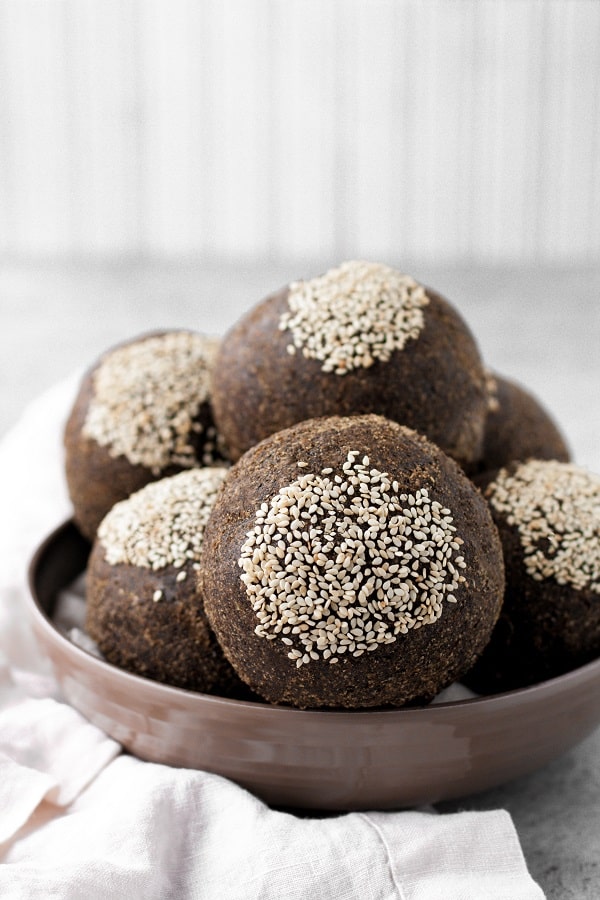 You can find all Real Balanced keto recipes here!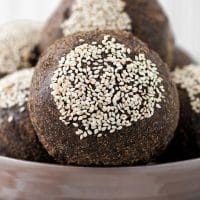 Vegan Keto Bread Rolls
---
Author: Sara Nelson
Prep Time: 15 minutes
Cook Time: 1 hour
Total Time: 1 hour, 15 minutes
Yield: 6 rolls 1x
Category: Bread
Method: Bake
Cuisine: American
Description
These Vegan Keto Bread Rolls are the most delicious, low-carb, and allergy-friendly way to enjoy bread! They can be topped with your favorite spread or cut in half and used as a bun! This recipe is keto, low-carb, paleo, dairy-free, egg-free, gluten-free, grain-free, vegetarian, vegan, refined-sugar-free, and has only 3.3g net carbs per roll!
---
Ingredients
Flax Egg
Bread Roll Dough
Optional
---
Instructions
Preheat oven to 375 degrees and line baking sheet with parchment paper.
For the flax egg, to a small bowl, add flax seeds and water and whisk together. Allow soaking for 5 minutes.
In a medium bowl, add dry ingredients and whisk together until fully incorporated. Add flax egg and mix with an electric mixer until well-combined.
In a small pot, bring water to boil.
With the electric mixer turned on, slowly pour boiling water over dough mixture. Mix until all ingredients are combined. Let dough rest for 5 minutes.
Form dough into 6 equal rolls (*see note below).
(Optional) To a shallow dish, add a small amount of water. To another shallow dish, add sesame seeds. Dip rolls one-by-one in water then sesame seeds to coat the top.
Place rolls on a prepared baking dish and bakes for 50 minutes. Turn oven off and crack oven door. Allow rolls to sit inside cooling oven for 10 additional minutes. Remove rolls from oven and allow to fully cool before serving.
Recipe Notes:
I weighed my dough using a food scale. Each roll prior to baking weighed approximately 130-135 grams.
Store rolls in an airtight container on countertop or refrigerator.
Keywords: vegan keto bread, keto bread, dairy-free keto bread, low-carb vegan bread, keto bread, paleo bread
Reader Interactions