Does keeping track of your macros drive you nuts? Well, worry not! Here's my 10 tips for tracking your macros without going crazy.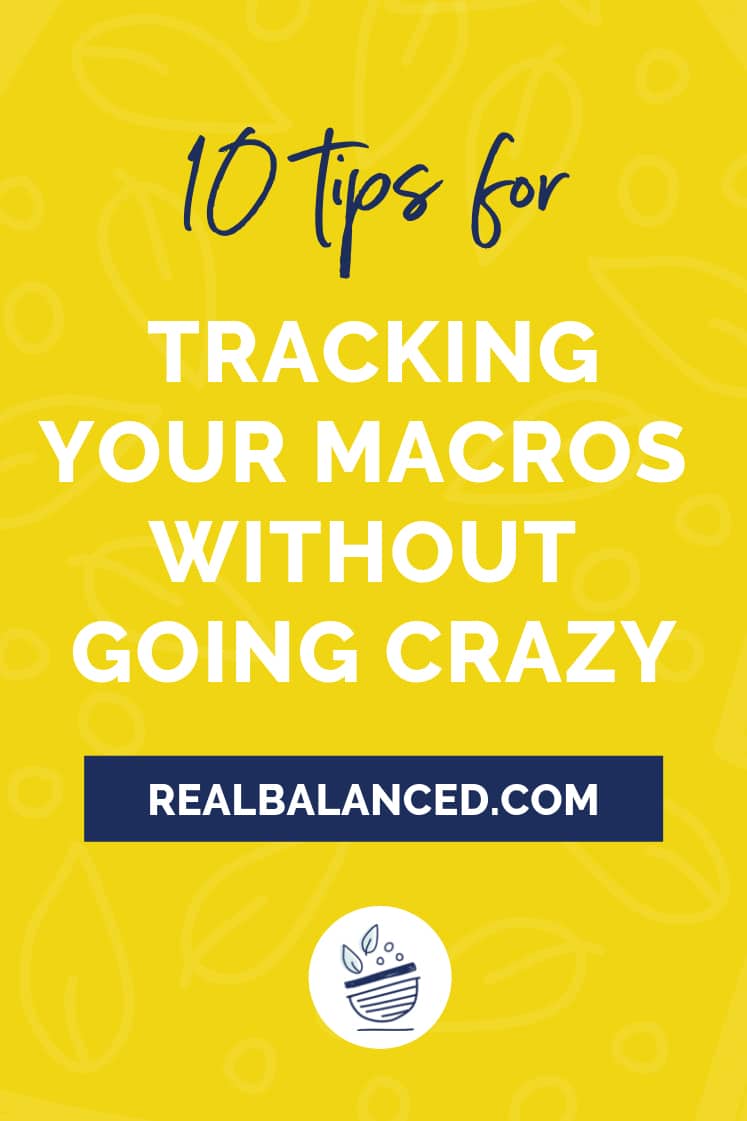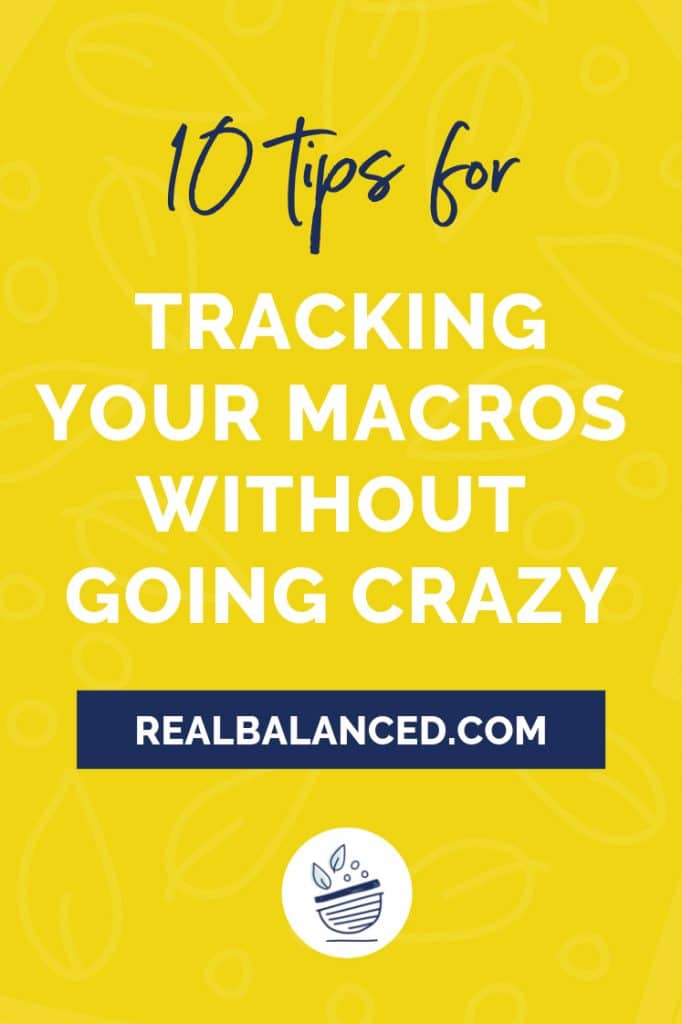 1. Keep it simple!
Don't overthink your meals. The simpler, the better, in my opinion! Lean protein, rice, ghee, and vegetables are basically what I eat for every meal. I bulk cook up all of my food twice a week, usually on Sundays and Wednesdays, throw it into some containers and then make meals from there!
2. Find food options that are high in only one macronutrient
Shrimp is high in protein, low in carbs, and low in fat. Ghee is high in fat, low in carbs, and low in protein. Dried fruit is high in carbs, low in fat, and low in protein. Why does this matter? It matters at times when you may have eaten something unexpectedly high in carbs and fat during the day and now have minimal carb and fat grams available and a ton of protein to fit in. This tip comes mostly in handy for me when I eat something I didn't plan for and I want to be sure to hit my macros at the end of the day without going over.
Learn more about proper macro tracking here: https://realbalanced.com/blog/10-tips-for-tracking-your-macros-without-going-crazy/
3. Log and prepare your meals the night before
This is an obvious one. Prepare, pack, and log all of your meals the night before. This means having the food not only cooked, but pre-portioned so you know exactly what and how much to eat that day. It will keep you on track and will keep you stress-free as you know exactly what your next meal is going to be.
4. Start keeping track of raw to cooked food ratios
This is a personal favorite of mine. You should always log the raw weight of your food. Why? Because 100g of raw chicken breast is not going to be the same as 100g of cooked chicken breast. In saying this, we can't always be by the oven to bake up chicken breast whenever we need it. So, over time, I've begun to write up calculations in the Notes section of my iPhone that include the weight of the raw food and the weight of the cooked food and then I figure out the percentage of raw to cooked. If this is confusing, I included an example below.
115g of raw chicken breast = 78g of cooked chicken breast
78/115 = .6783
67.83%
Every so often, I will again weigh the raw food and then the food once it's cooked, add it to the Notes section for that particular food and then average the percentages out. This is not going to be exact, but it helps for the circumstances when I already have pre-cooked food and I want to be as close to accurate on weight as possible.
5. Eat your veggies
All of 'em! I don't currently track any of my leafy greens, which means I can eat that stuff as often as I want! When you're craving something and are out of macros for the day, you'd be surprised at how helpful leafy greens can be! Filling and, when prepared correctly (I typically sauté mine in Chosen Foods Avocado Oil Spray with some salt), they taste amazing!
6. Spices are your new best friend
If you can tolerate spices (some can't due to autoimmune conditions, IBS, salicylate sensitivity, histamine intolerance, etc.), use them! Many people think that tracking your macros means that you're eating the same meal every single day.
While that may be the easiest option for you in terms of prepping, it doesn't mean that every meal needs to taste the same! Dig through your spice cabinet and get creative! Never tried tarragon before? Turmeric? Curry powder? Put a dash of something new in each meal and it'll seem like an entirely different recipe every time!
7. Input recipes straight from the internet
This is a beaaaautiful feature on the MyFitnessPal app. If you're one to peruse Pinterest for recipes, instead of having to enter each ingredient and the amount used manually into MyFitnessPal, you can paste a recipe's website link into the app and it will input all of the ingredients in for you!
To do this, go into the MyFitnessPal app, click "More," then "Meals, Recipes & Foods," "Create a Recipe," "Add from the Web," and then paste the recipe link in the url bar. You may have to match some of the ingredients up to specific brands of food, but that takes just a few seconds!
8. Be flexible
There's a reason this nutritional outlook is nicknamed "flexible dieting." If you plan your entire day out and you end up eating a little differently than planned, don't stress! The reason this diet is so sustainable is that no foods are technically off-limits, so be open to indulging every once in a while! Obviously the goal is to eat clean (and you're going to have to if you want to be able to eat enough food to keep you satiated without going over your calorie or macro targets).
9. Allow your body to adapt
You may learn very quickly that you have been significantly over- or under-eating. Changing your intake is going to take some adjustment! Be patient. Your body is smart and can adapt to this, if you let it. If you're needing to lessen your intake, remember to drink plenty of fluids and pile on the leafy greens and starchy vegetables. If you need to increase your intake, find foods that are high in the specific macronutrient that you're struggling to meet (refer back to #2 above).
10. Keep a positive mindset
This is the most important tip I can give you! Mindset is everything to me. If you stress and are unhappy with this process, it's going to be a miserable journey for you. If you regularly take time to appreciate what you're doing for yourself, you will be able to sustain macro tracking!
Any time I feel overwhelmed with weighing and entering my food, I remind myself that this meal is going to give me energy to perform well in my workouts and to get through the day with as much energy as possible. Eating should never cause stress or displeasure. It is a source of fuel and nourishment! Respect your mind as much as you respect your physical body and you will be successful.
Do you have any other tips on how to stay sane while tracking your macros? If so, please comment on this post because I'd love to hear them!
This post contains affiliate links, which means that if you click one of the product links, I'll receive a commission. Don't worry, you won't be charged anything extra. This just helps keep the lights on.
Reader Interactions