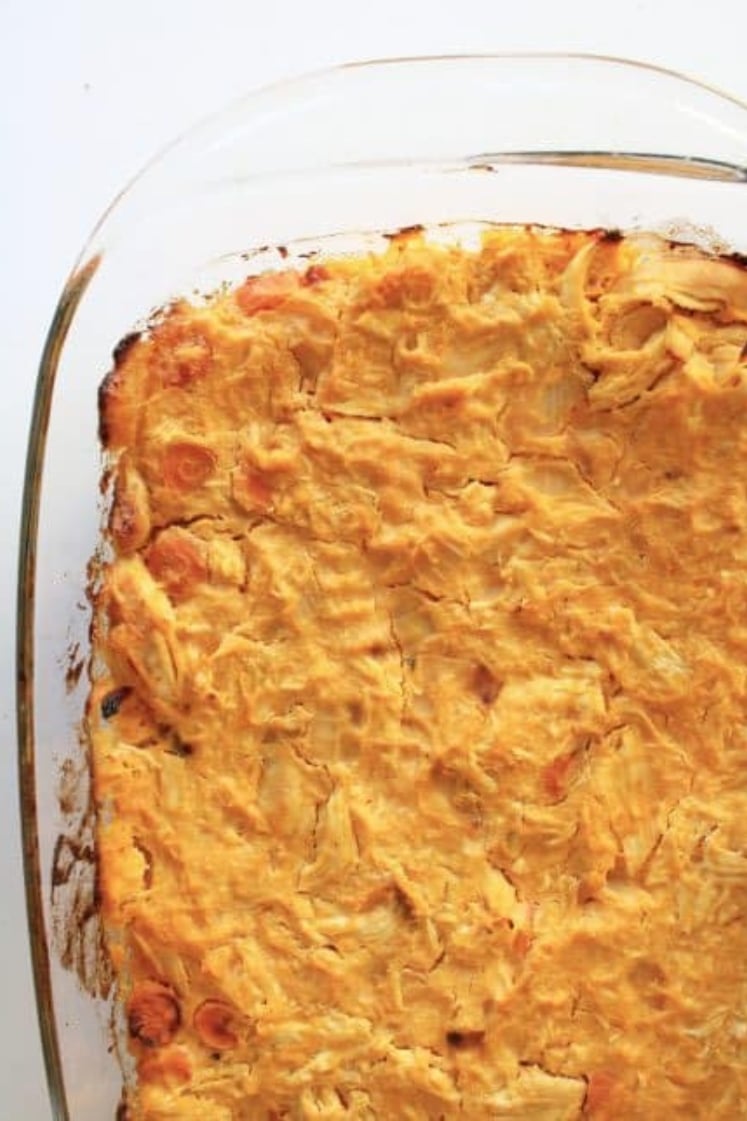 Here's a fairy tale scenario for you: combine all of the most delicious, clean ingredients you can think of in a casserole pan, bake it, and everyone lives happily ever after, the end. Well, you're in luck. Your fairy tale is now reality. Enter: this casserole. Spaghetti squash, buffalo sauce, chicken breast, carrots, onions, garlic. INTO IT.
The Perfect Make-Ahead Buffalo Chicken Casserole Meal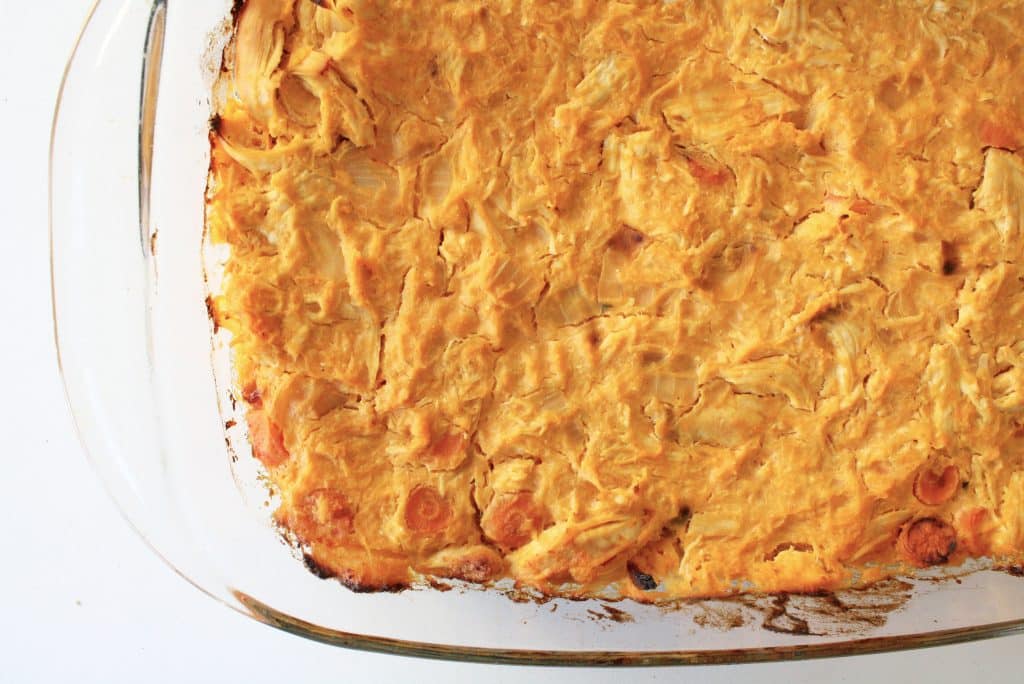 This buffalo chicken casserole is a perfect "make ahead" meal that can be taken to work for lunch or eaten throughout the week for dinner. Ryan and I love to pre-make it on Sunday and eat it for dinner during the week with a dollop of Primal Kitchen Mayo on top. So tasty!
Easily Customizable Chicken Casserole
As a note, feel free to play around with the proportions of spaghetti squash, chicken, and buffalo sauce. The buffalo chicken casserole recipe below is my personal preference, but the primary ingredients can be altered a bit and the result will still be a yummy casserole! If you like spicy food or are a big fan of buffalo sauce, I'd suggest increasing the buffalo sauce to 1 cup.
Diets This Buffalo Chicken Casserole Recipe Is Compliant With
This Buffalo Chicken Casserole is Whole30 compliant, paleo, keto, low-carb, nut-free, gluten-free, grain-free, dairy-free, sugar-free, and macro friendly!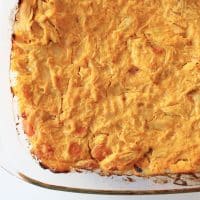 Buffalo Chicken Casserole
---
Author:
Prep Time: 15 minutes
Cook Time: 35 minutes
Total Time: 50 minutes
Yield: 8-10 servings
Category: Dinner
Method: Bake
Cuisine: American
Description
This Buffalo Chicken Casserole is a delicious and satiating weeknight meal option that the whole family is sure to love! This recipe is Whole30-compliant, paleo, keto, low-carb, nut-free, gluten-free, grain-free, dairy-free, sugar-free, and macro friendly!
---
Ingredients
1 medium onion, chopped
1 1/4 cup carrots, chopped
1 large spaghetti squash, baked, shredded
1 3/4 lb chicken breast, baked, shredded
3/4 cup buffalo sauce
5 tbsp egg whites
3 tbsp Primal Kitchen Mayo
1 1/4 tsp garlic powder
1 tsp salt
---
Instructions
Preheat oven to 400 degrees and spray casserole pan with cooking spray.
In a medium pan, sauté onions and carrots until translucent, about 6-7 minutes.
While vegetables are cooking, in a large bowl and with a clean dishrag, squeeze moisture out of spaghetti squash.
Add onions, carrots, and all other remaining ingredients to bowl of spaghetti squash. Stir until well-combined.
Pour mixture into casserole pan, bake for 35 minutes, and enjoy!
Keywords: casserole, paleo casserole, whole30 casserole, dairy-free keto, dairy-free keto casserole, paleo keto casserole
Reader Interactions