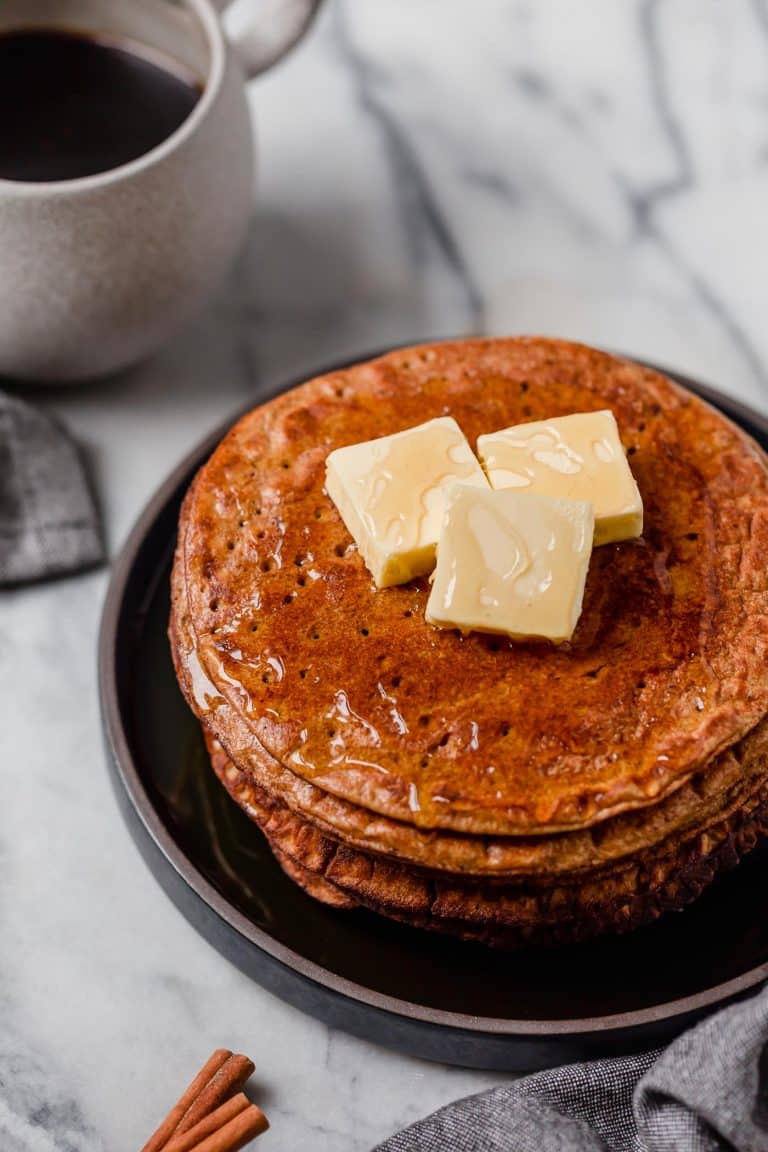 If you're like me, you LOVE waking up on Saturday morning and whipping up a big, tasty breakfast! There is something so simple and calm about a slow morning at home filled with cooking, coffee, and relaxation!
One of my absolute favorite breakfast foods is pancakes…sometimes, having something sweet for breakfast is just the way to go! These flourless pumpkin spice pancakes definitely do the job of satisfying all of my sweet breakfast cravings! Super fluffy and delicious, they have become one of my favorite breakfasts!
I love how easy they are to make, with a total prep and cook time of only 20 minutes. The carb count is low too, which is a huge selling point for me! Try them out; you will love love love them!
…