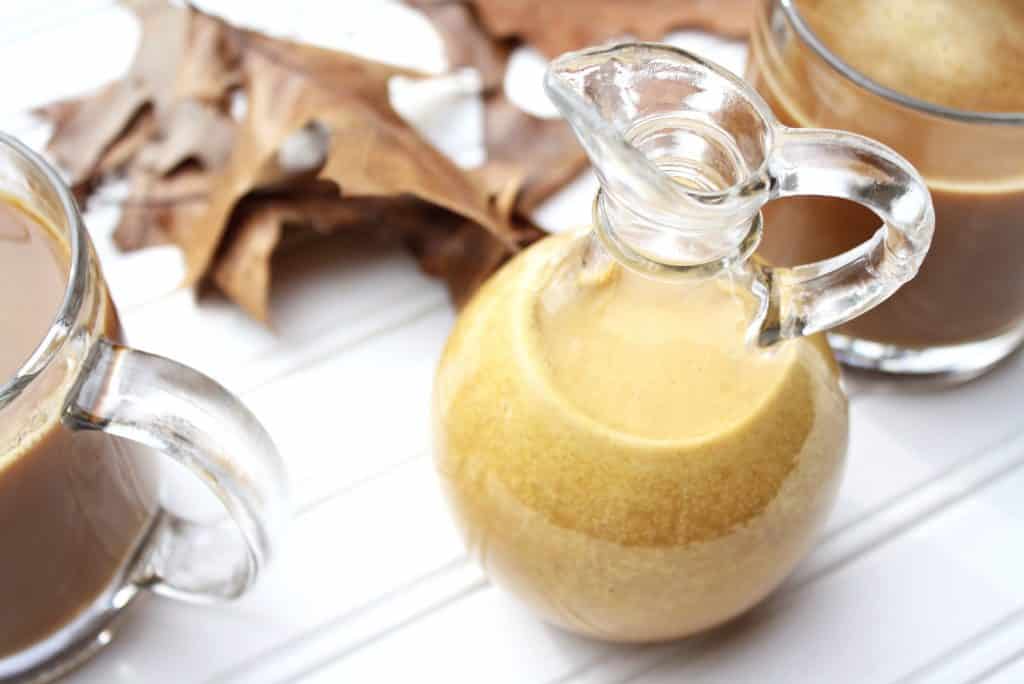 What says fall weather more than sipping on a pumpkin spice latte?! We don't know about you, but WE LOVE ANYTHING AND EVERYTHING PUMPKIN. When Starbucks and other coffee shops transition out of cold brews and iced coffee and into hot, seasonal drinks, people don't walk, they RUN to get their PSLs, and who can blame them? They basically taste like a combination of autumn weather, crunchy leaves, and blanket scarves were poured into your coffee cup.
But, the problem with these drinks is that, a) they're stupid expensive and b) they are full of an insanely large amount of added-sugar. For example, when you order a grande Pumpkin Spice Latte from Starbucks, you are getting a whopping FIFTY GRAMS of sugar. To put that into perspective, that is 10 GRAMS MORE sugar than TWO full-size Snickers bars!
The American Heart Association recommends that women should consume less than 25 grams of sugar per day and men should consume less than 37.5 grams of sugar per day. So, one grande PSL contains significantly more sugar than you should be consuming in a day. Plus, the average person is also consuming added sugar throughout their day in addition to one of these sugar-laden drinks so the total grams consumed daily are even higher.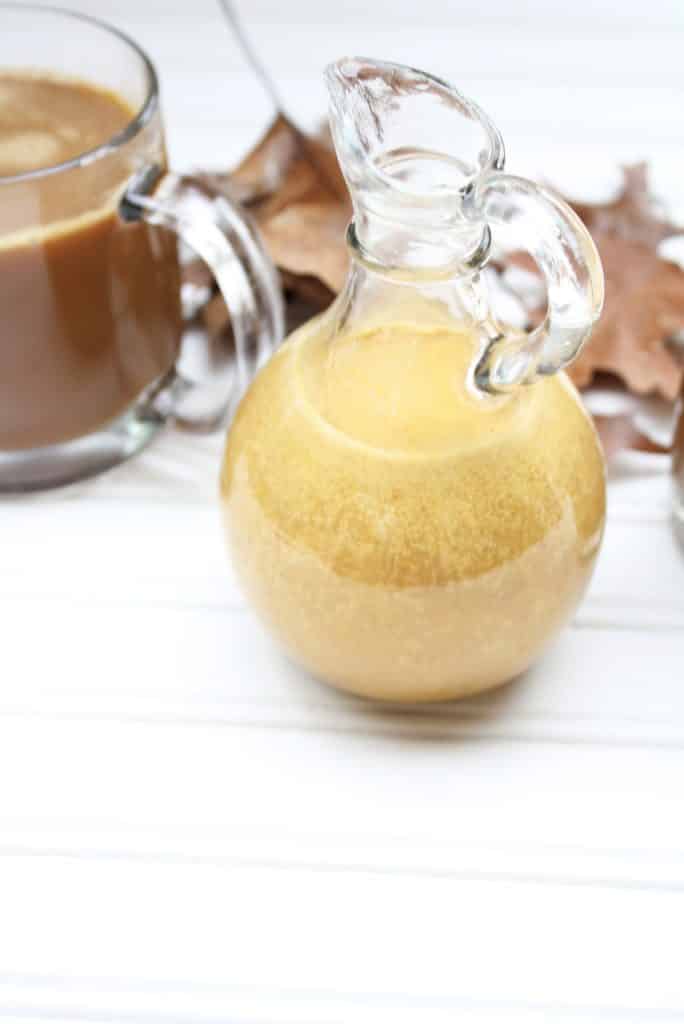 So, what do you do if you want a PSL but don't want to eat half a bag of sugar? Throw together our Pumpkin Spice Latte creamer and add a splash of it to your morning cup of coffee! Stored in an airtight container, this creamer will last for over a week!
Diets This Pumpkin Spice Latte Creamer Recipe Is Compliant With
This recipe is paleo, vegan, vegetarian, dairy-free, Whole30 compliant, gluten-free, grain-free, and sugar-free!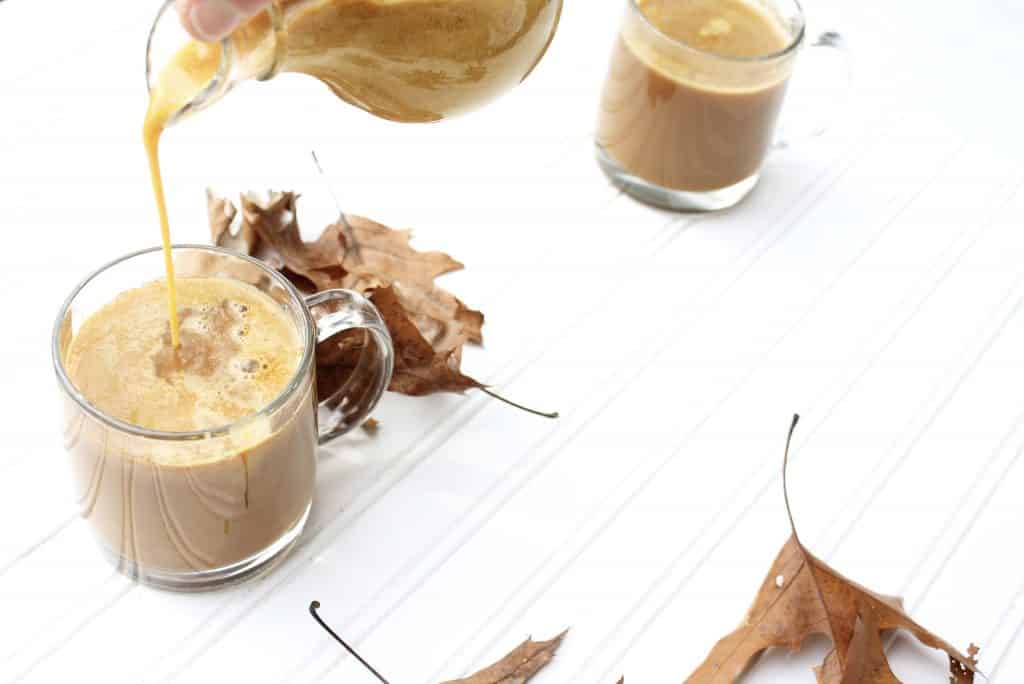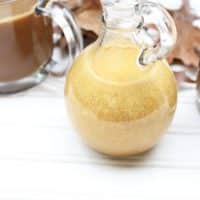 Pumpkin Spice Latte Creamer
---
Author:
Total Time: 35 minutes
Yield: 2 1/2 cups
Category: Drink
Cuisine: American
Description
This Pumpkin Spice Latte Creamer is a perfect addition to your morning coffee! This recipe is paleo, vegan, vegetarian, dairy-free, Whole30 compliant, gluten-free, grain-free, and sugar-free!
---
---
Instructions
Soak dates in warm water for 30 minutes.
Remove dates from water and place in food processor with all listed ingredients.
Pulse in blender until smooth.
Over a small bowl, pour blended creamer through fine mesh strainer.
Discard large pieces caught in strainer.
Add creamer that was caught in bowl to hot coffee and enjoy!
Keywords: coffee creamer, pumpkin creamer, paleo coffee creamer, paleo creamer, vegan coffee creamer