Ramp up your meals with these 10 easy and delicious low carb mushroom recipes. From baked to sauteed, to a variety of stuffed mushroom dishes to sauces, these keto mushroom recipes are sure to satisfy your need for something rich and savory.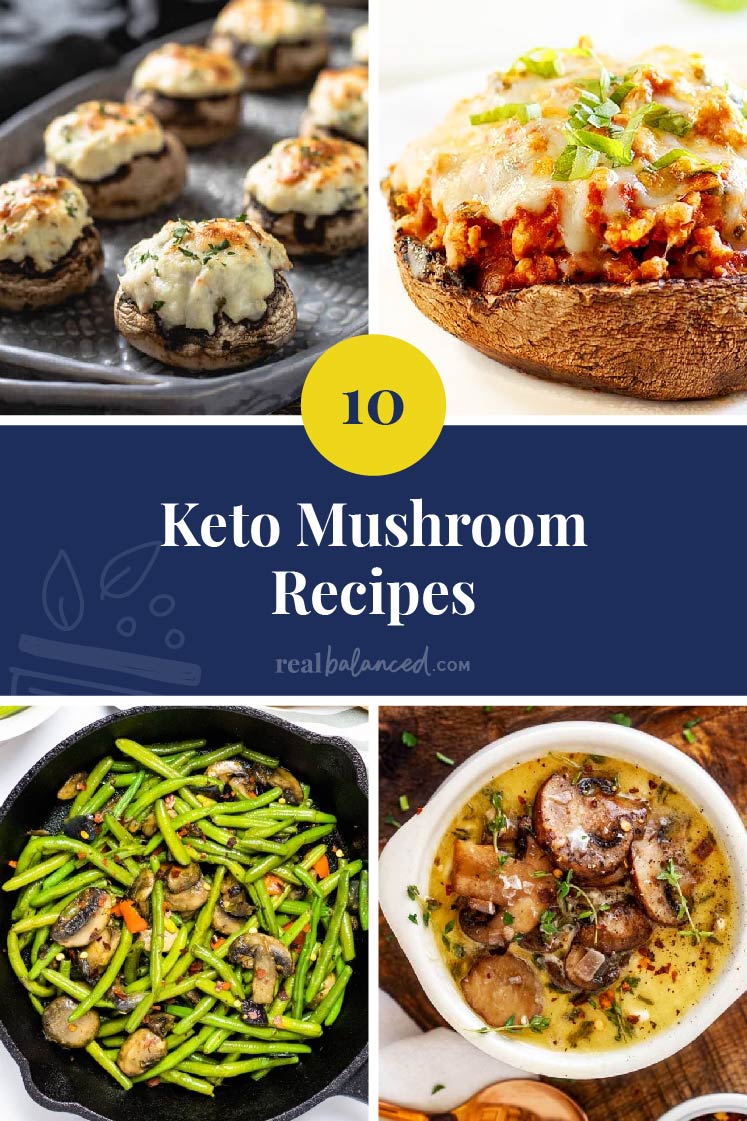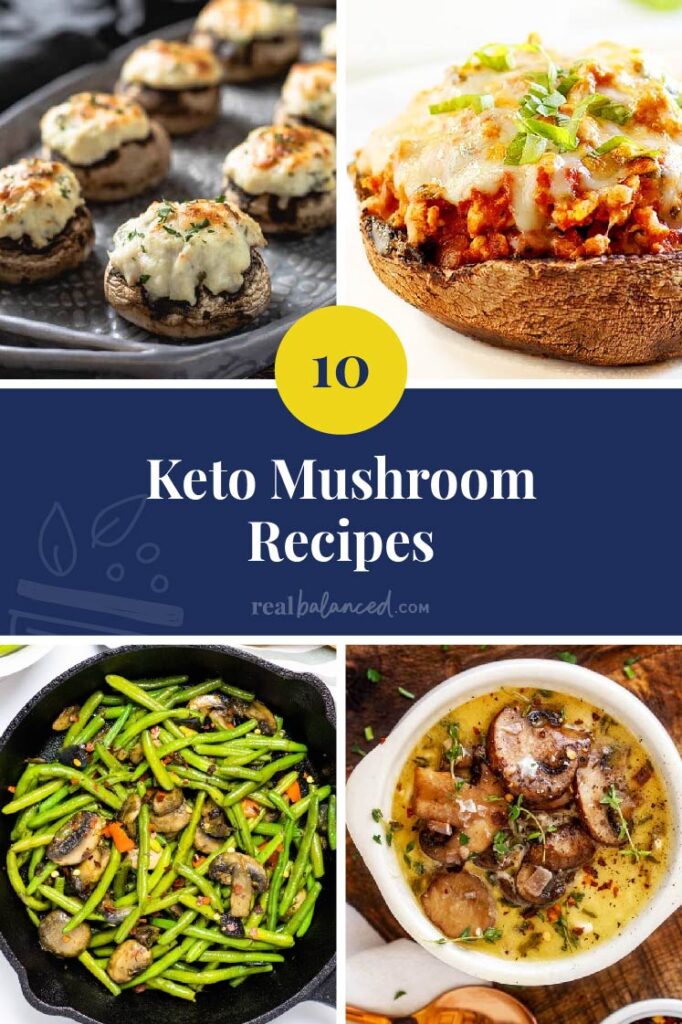 Keto Low Carb Mushrooms 101
If you've been wondering if you can eat mushrooms on a low carb or keto diet, then you're in luck! Not only are these packed with vitamins and other nutrients, but it also only contains about 2.2 net carbs and 3.3g of protein per 100g serving.
Plus, they have that great umami taste that is reminiscent of meat, making them a perfect add-on to stir-fry, sauces, soups, etc.
What are the benefits of eating mushrooms on keto?
Mushrooms are climbing the superfood chart because of its low calorie, nutrient-rich qualities. Below are some of the nutritional benefits you get when cooking with this keto-friendly ingredient:
Antioxidants (e.g. ergothioneine, glutathione, and selenium)
B-vitamins

thiamine (B1)
riboflavin (B2)
niacin (B3)
pantothenic acid (B5)
folate (B9)

Magnesium
Potassium
Zinc
How to gauge freshness?
If you buy a fresh batch in the grocery, you'll notice that they are firm, dry, and relatively unbruised. Steer clear of mushrooms that look slimy, withered, or moldy.
Proper Storage
Mushrooms should be stored dry and in well-ventilated containers or in a paper bag. They can keep in the refrigerator for about 5 days. If you wish to consume them at a much later time, you can also look into placing them in the freezer.
Pro Tip: Wash mushrooms when you're ready to cook them so that they don't end up slimy OR make sure you dry them thoroughly if you do decide to wash them before storing.

Moisture will make your mushroom go bad.
Can you freeze mushrooms?
Yes, you can but there may be a slight difference in appearance and texture if you freeze them. So, a good option would be to pre-cook them, either steamed or pan-fried, to cut down on cooking time.
How to clean freshly picked and store-bought mushrooms?
The ones you get from the grocery store will likely be pre-cleaned, so a light rinse will do the trick just before you cook them.
As for the fresh ones straight from the forest or the farmer's market, brush off the dirt and remove the bottom tip, then rinse them gently when you're ready to cook.
Can you eat raw mushrooms?
Although some mushroom enthusiasts say you can eat some edible mushroom varieties raw, it's still safer to cook them so that you can enjoy its flavor and texture better.
What mushroom varieties are safe to eat on keto?
white / button
cremini
portobello
shiitake
enoki
shimeji
oyster
porcini
---
10 Mouthwatering Mushroom Recipes That Are Easy To Make
Photo & Recipe Courtesy of Keto Cooking Wins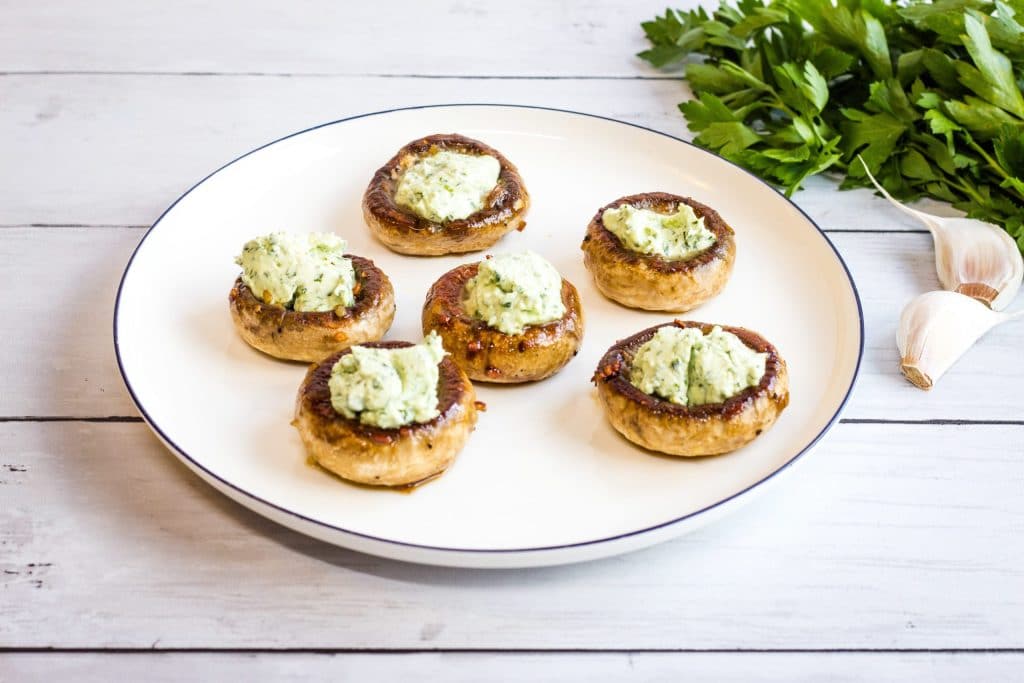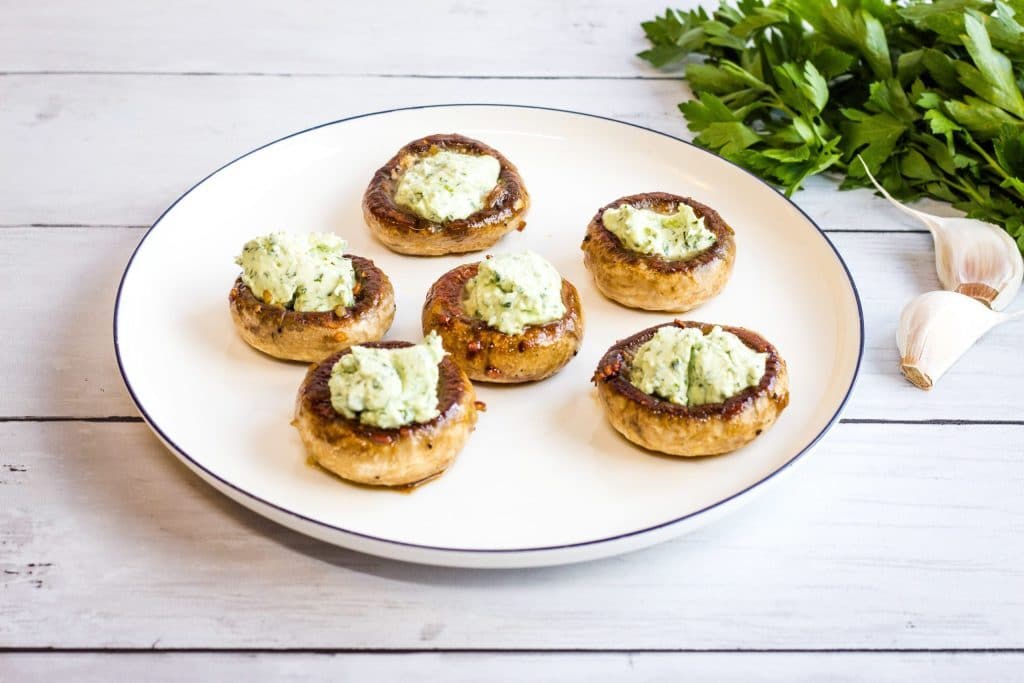 These garlic-butter white mushrooms dolloped with some creamy-tangy green goddess dip makes for an amazing keto-friendly snack or a savory side.
How long does it take to whip up a batch? Considering you've already made the goddess dip ahead of time – just 30 minutes! This recipe makes 4 servings, but can easily be doubled (or tripled) which works well if you're having guests over or just want to add this onto your meal prep menu cycle.
---
Photo & Recipe Courtesy of Joy Filled Eats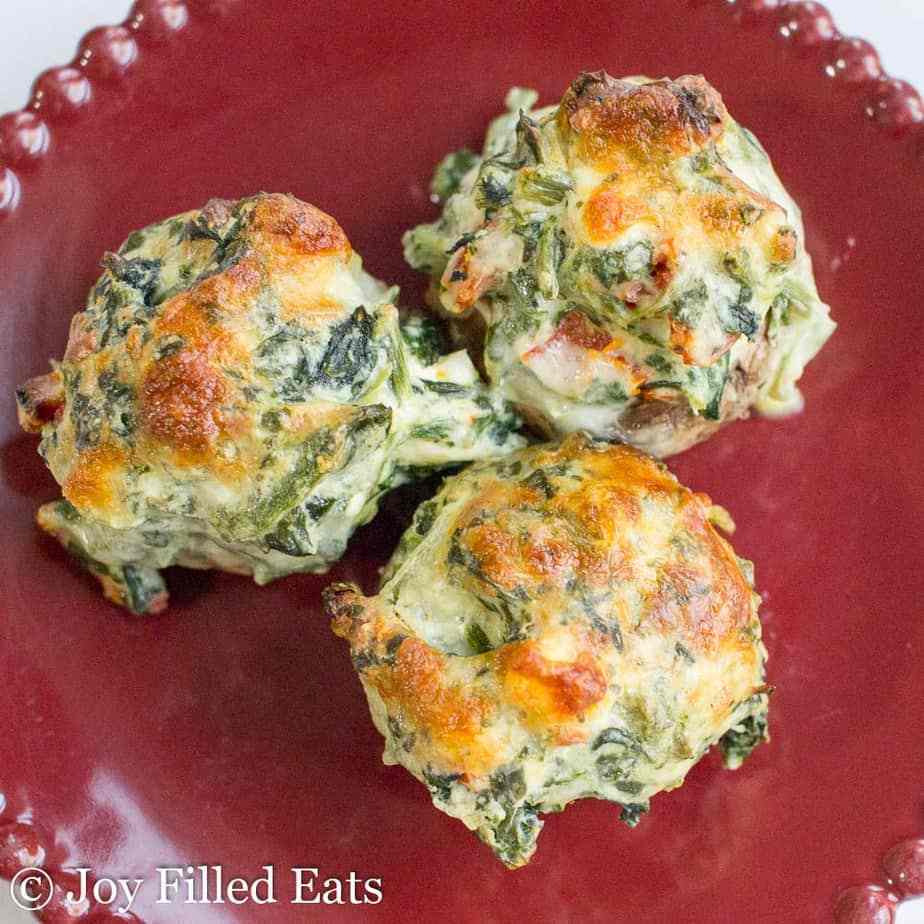 If you're a fan of oven-baked low carb mushroom recipes, then this might make it to your recipe vault. This dish only takes 7 ingredients, 5 minutes to prep, and 20 minutes in the oven to make! It tastes similar to vegetarian pizza, only this time you're enjoying and making the most out of the delicious toppings.
---
Photo & Recipe Courtesy of Wholesum Yum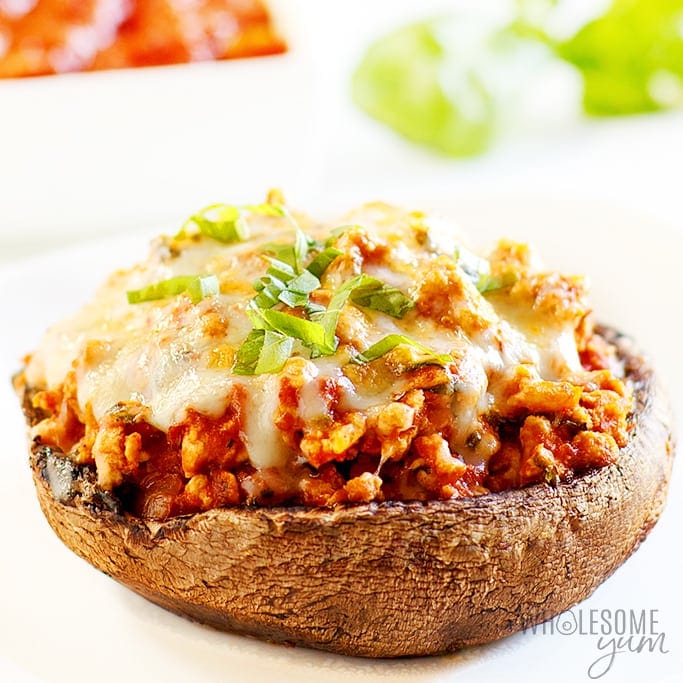 Wondering how you can uplevel those portobello mushrooms you've got sitting in your refrigerator? Then try making this easy-to-prep dish in the kitchen next! It tastes exquisite without all the extra expense, and the leftovers taste just as flavorful when reheated.
---
Photo & Recipe Courtesy of Low Carb Maven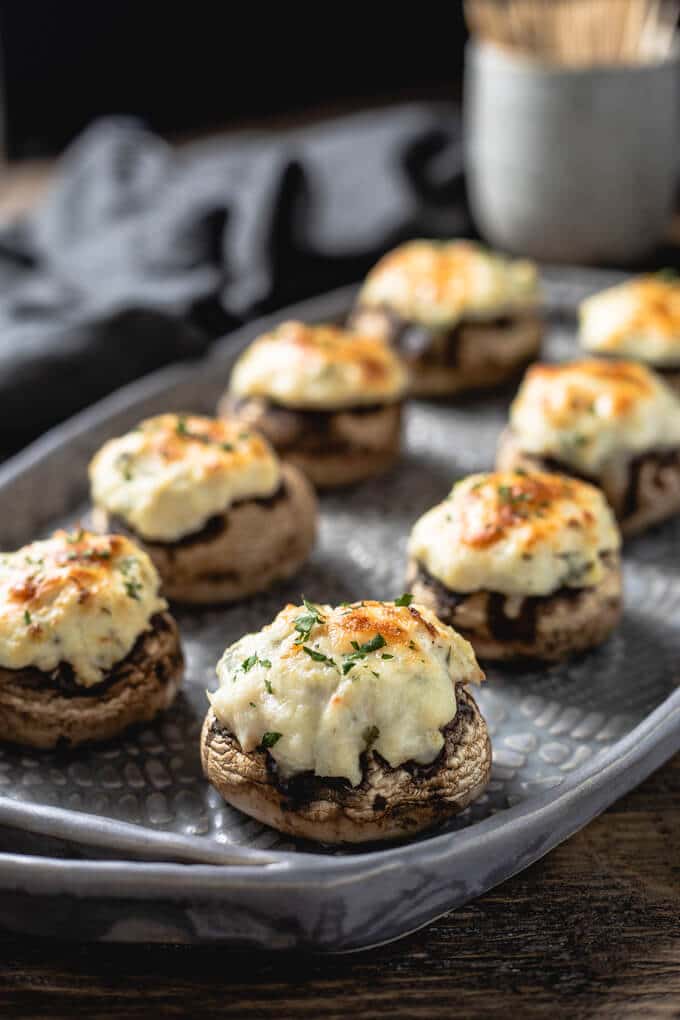 Okay, okay! Maybe you want something beyond the usual meats and veggie stuffing. Well, if you don't have any shellfish allergies, then this dish is for you! It's a wonderful low-carb and gluten-free appetizer that's perfect for a light keto lunch or as a snack. You can use any large-ish mushroom (like white or brown mushrooms) and crab meat, either from a can or fresh (note: it's going to take longer if you choose the latter option). Either way, this will taste terrific for sure!
---
Photo & Recipe Courtesy of Step Away From The Carbs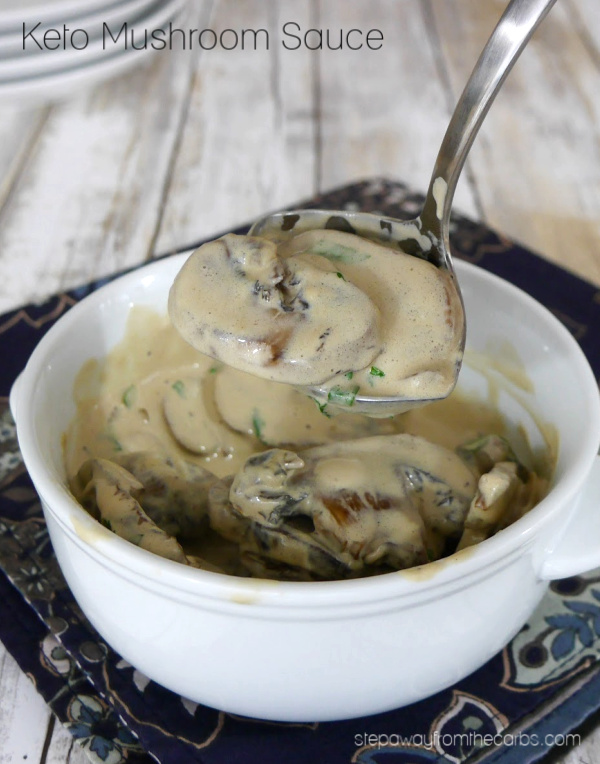 This rich and creamy low carb mushroom sauce goes perfectly with roasted chicken, steaks, and even low-carb noodles. It has a little bit of dijon mustard and Worcestershire sauce to give it an added kick of flavor. Refrigerate extra sauce in an airtight container, keeps for about 3 days.
---
Photo & Recipe Courtesy of My Productive Backyard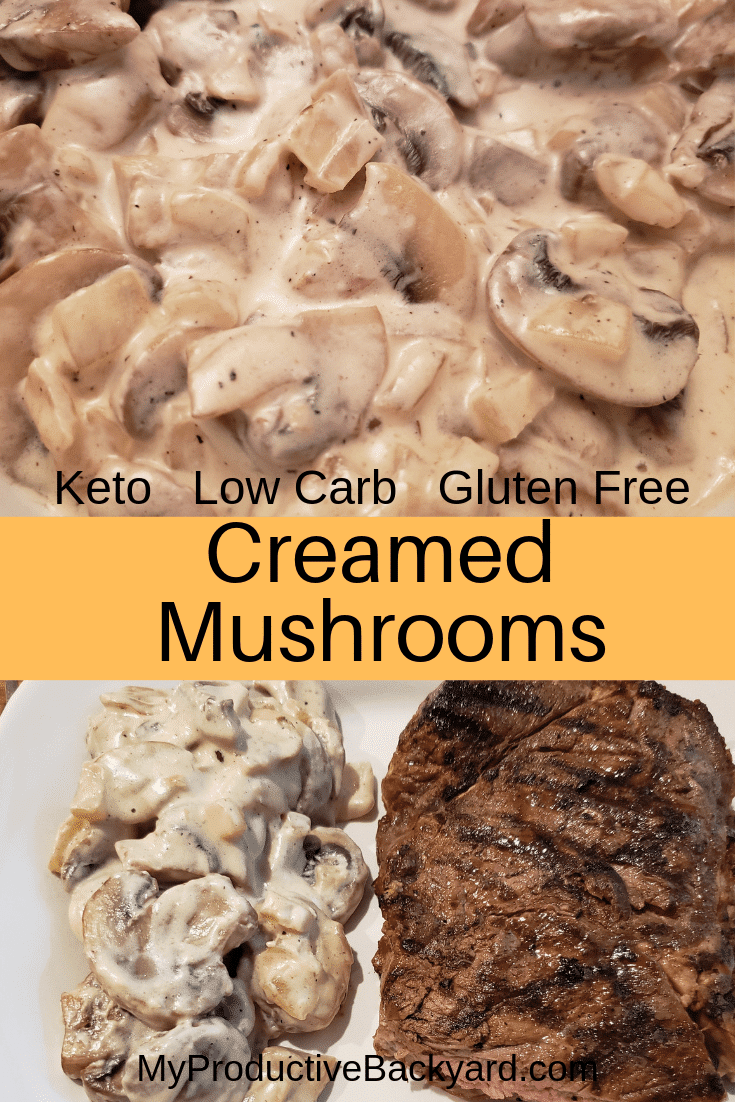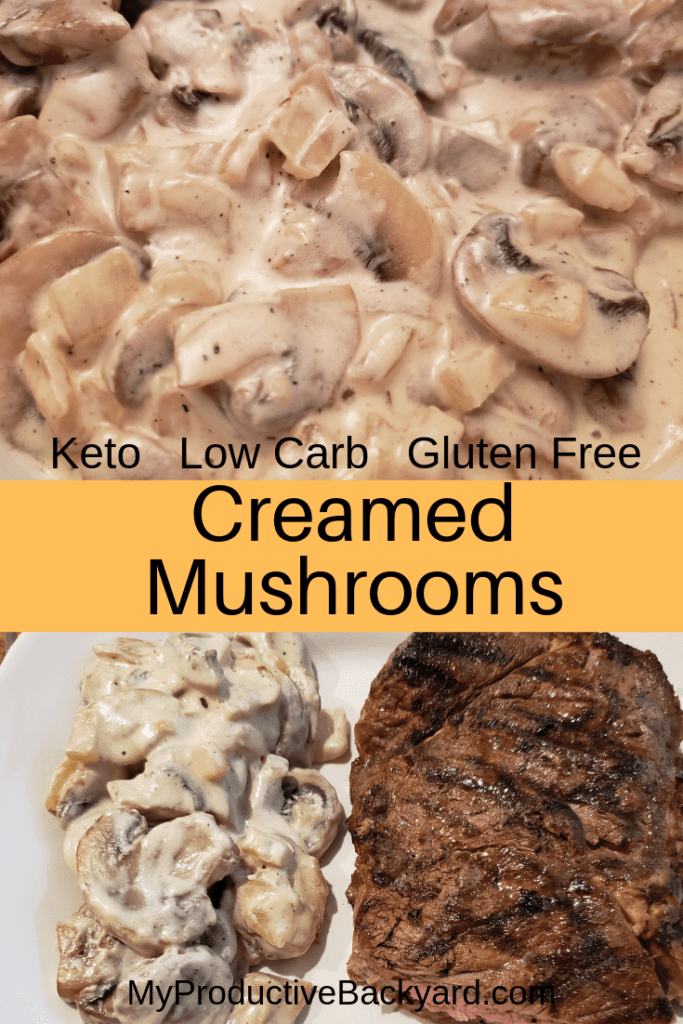 Creamed mushroom also makes for an epic side dish! This one-skillet recipe only requires 6 ingredients to make and tastes especially phenomenal with beef.
---
Photo & Recipe Courtesy of Keto Cooking Christian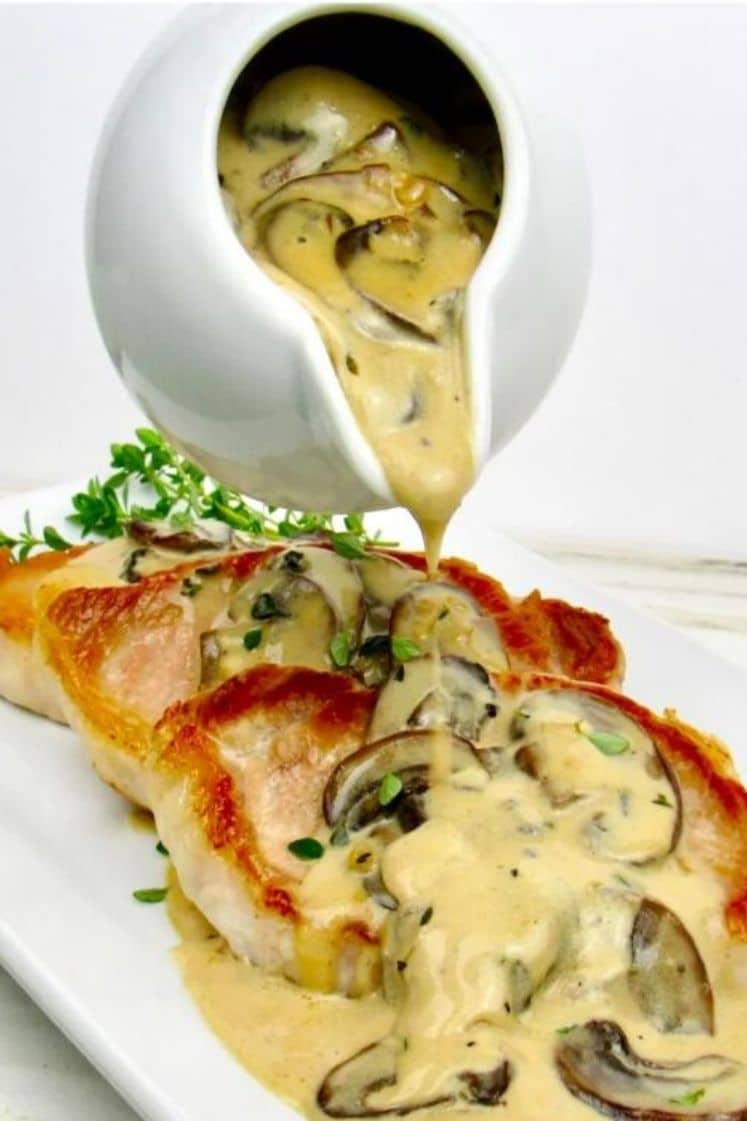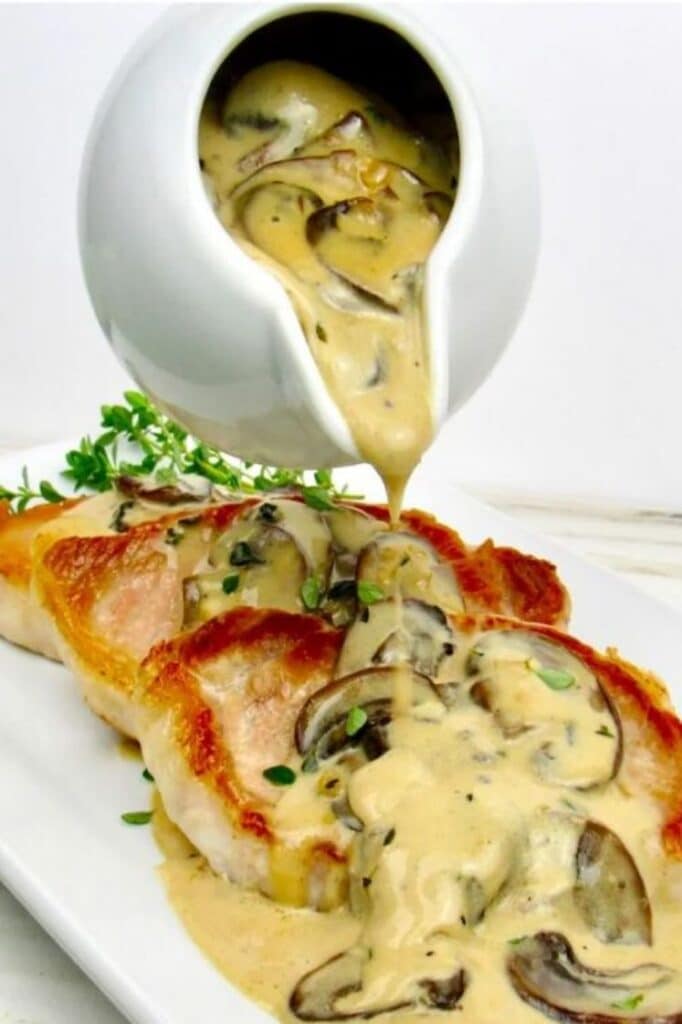 Do you like your low carb mushroom gravy on a creamy and non-tangy side? I found a good recipe that works well with pan-fried chicken, steak, pork, and even seafood!
---
---
Photo & Recipe Courtesy of Kicking Carbs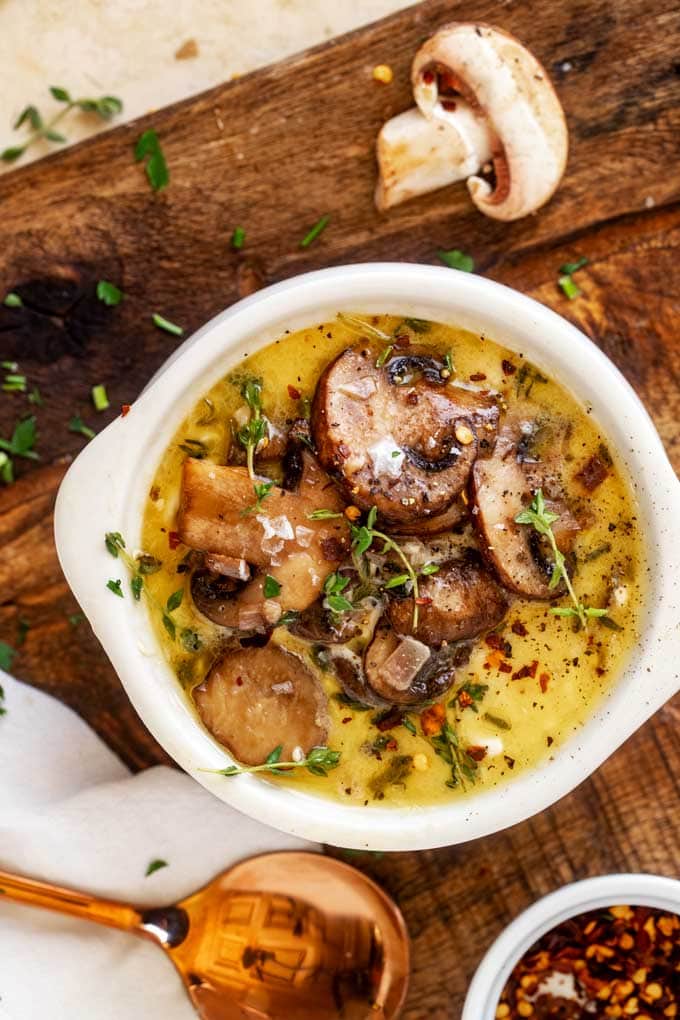 This dish is perfect for when the cold weather hits or if you're just in the mood for something comforting. You can use chicken bone broth to amp the flavor or use regular broth, and for some added kick, give it a dash of paprika and some hot pepper flakes. Yum!!
---
Photo & Recipe Courtesy of Low Carb Africa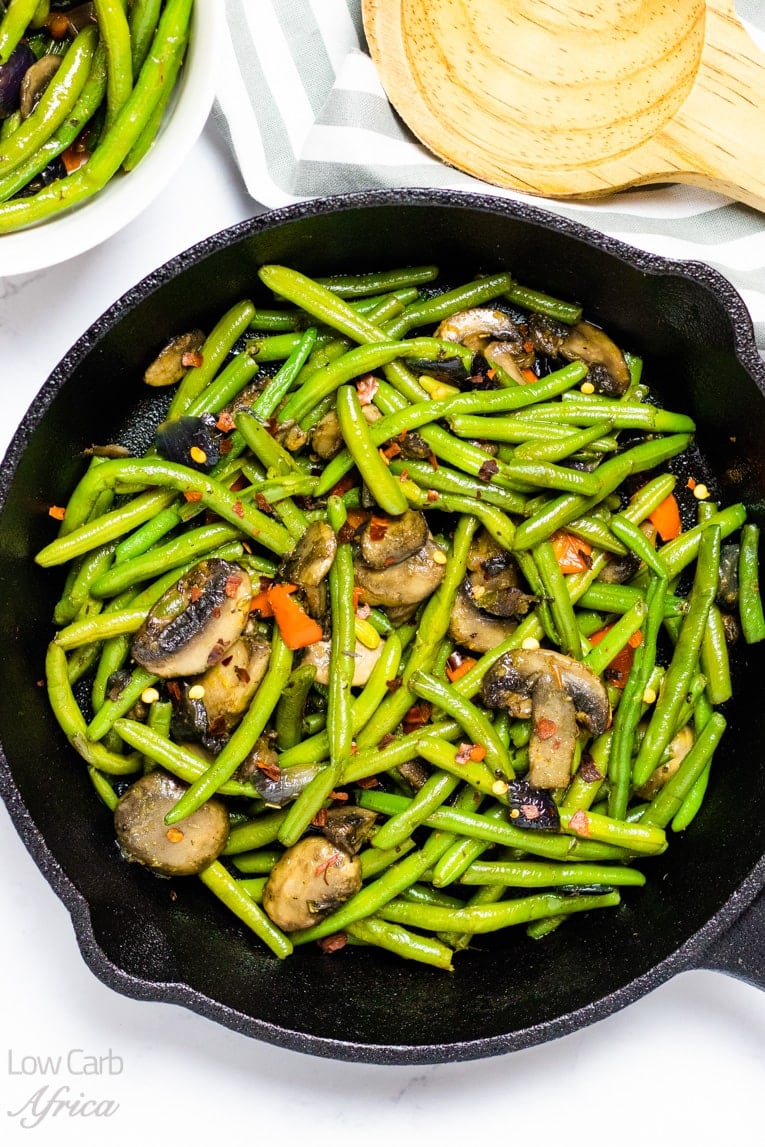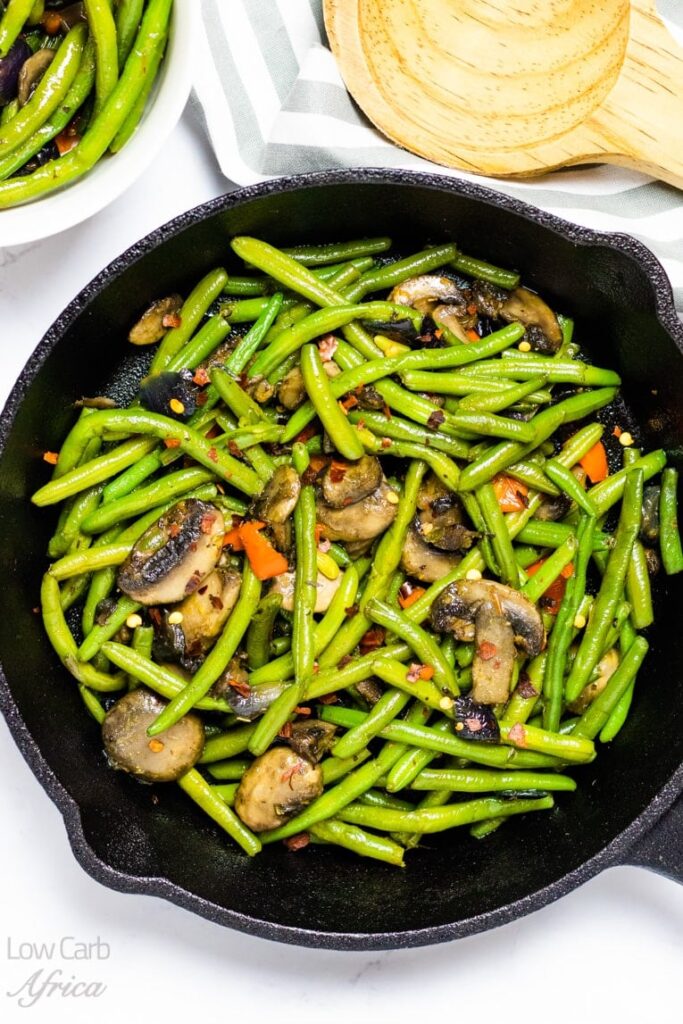 This keto-compliant dish uses two fantastic ingredients that are already nutrient-dense in their own right. The recipe is straightforward. It only takes 10 minutes to prepare, 15 minutes to cook, and leaves you with 4 servings – perfect for when you need a quick side dish to serve the family.
---
Photo & Recipe Courtesy of Beauty and the Foodie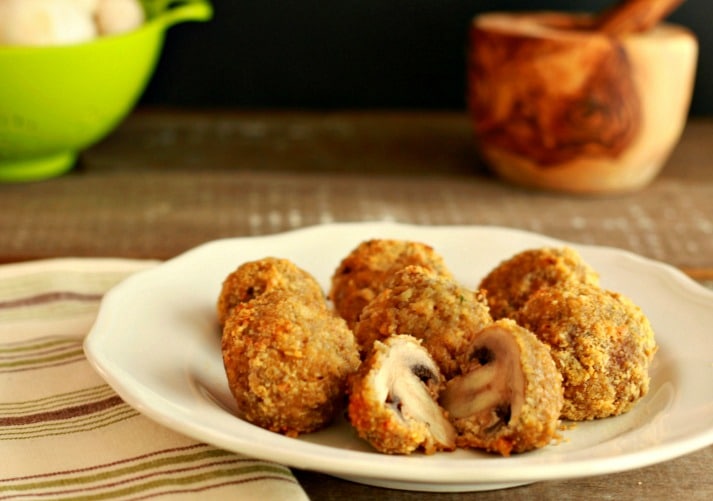 Everybody has a soft spot for something crunchy (yes, even those on a keto and low carb diets)! These "shake and bake" style garlic mushrooms are an amazing gluten-free snack option when you want a healthier yet crazy good alternative to your favorite junk food.
Looking for more delicious recipe ideas?
Here are some of the BEST keto recipes I've compiled, just for you:
Reader Interactions